25 QUESTIONS TO ASK YOUR WEDDING PHOTOGRAPHER
For many couples their wedding is their first opportunity to invest in their first major purchase together. Most couples have never been married before and therefore have never hired a wedding photographer and other wedding vendors before. And most people only experience with having professional photos taken happened during their senior portraits.
Let's face it, you are considering commissioning an artist to capture incredibly moving moments from one of the most important days of your life and create stunning portraits of you, your fiancé, your family and your closest friends on your wedding day and you don't know where to begin.
Do you want to know what questions you should ask when interviewing your wedding photographer? These are the Top 25 Questions To Ask When Interviewing Wedding Photographers:
1.) How many years have you been photographing weddings? 
I have been photographing professionally for more than a quarter century of my life.
My first paid photography job was on October 1, 1995. I captured my first wedding in 2005 and began operating as Jason Kaczorowski Photography in 2007. In 2009 I incorporated my business as Jason Kaczorowski Events (JKE) and wedding photography became my full-time career. 2023 marks my 18th year photographing weddings professionally. 
2.) How many weddings have you captured?
I have photographed over 650 weddings in the greatest destinations worldwide since 2005.
3.) May I see an entire wedding from start to finish (and not just your favorite highlights)?
Absolutely! I take pride in the consistency of my work. It's common for photographers to only post their best photos on their websites which can make it hard to determine how well they will perform throughout your entire wedding day. This is why I always encourage anyone considering trusting me as their wedding photographer to review several complete galleries featuring all of my photographs from an actual wedding that I've delivered to my clients. I invite you to visit http://jasonkaczorowskiphotography.zenfolio.com to enjoy complete galleries of all the recent weddings and engagement sessions I've photographed.
4.) Are you insured?
My studio, Jason Kaczorowski Events Incorporated, carries over two million dollars of liability insurance. I'm pleased to provide a Certificate of Insurance to you or your venue.
5.) Do you work with a second photographer? 
I always capture every wedding with an assistant second photographer. If you choose to have an Engagement Session captured, you will also have an opportunity to meet the Second Photographer capturing your wedding who will act as my Lighting Assistant during your Engagement Session.
I'm also proud to work with my associate photographer, Alex, who has been with my studio since 2015. Alex often captures proposals, portrait sessions and events that require only one photographer or when I may have been previously booked. I invite you to meet Alex at https://jasonkaczorowski.com/meet-alex/. We also are very fortunate to have our incredibly talented team of Assistant Photographers.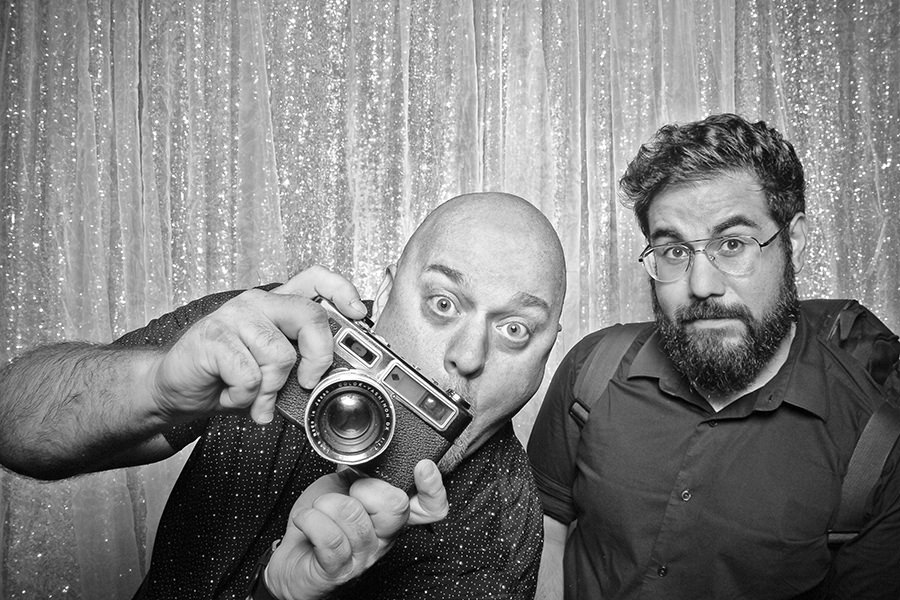 6.) Are you a member of any professional organizations?
I am a member of the Professional Photographers of America (PPA), the Wedding and Portrait Photographers International (WPPI), the International Society of Professional Wedding Photographers (ISPWP), The Wedding Photojournalist Association (WPJA) and Fearless Photographers. I've won many awards as a member of these groups, and have attended conferences throughout the world thanks to these organizations.
7.) Do you carry back-up equipment?
Both my team and I always carry two cameras, multiple lenses and multiple forms of lighting in case any of our equipment were to ever fail or become stolen at a wedding. Our professional cameras are equipped with two memory card slots which shoot dual back-up for redundancy in case one of our cards were to ever fail or become corrupt while we are photographing your event.
8.) What happens if you get sick or die? Do you have a back-up photographer?
Though I have never missed a wedding in my entire career, I work with my incredibly talented associate photographer, Alex, that has been with our studio since 2015. I trust Alex implicitly to capture weddings if I were to get sick, quarantined, or die.  In the unlikely event of death, severe illness, quarantine or other circumstance beyond my control, subject to your acceptance, my associate, Alex, or a substitute photographer of equal qualification, would be used to fulfill the obligations of myself. If you decline the opportunity to trust my associate photographers to capture your wedding, you will receive a 100% refund of all funds you have invested. 
9.) How do you back-up my Digital Files?
I provide the highest security for your wedding photos. Your Digital Files are always captured in lossless RAW format using cameras which employ two memory card slots so in case one of our cards fails during a wedding, we always have a back-up card of your data. As soon as I return from your wedding, I immediately back-up your files to a working external hard drives, a 5 Bay RAID (Redundant Array of Independent Disks) drive in addition to creating a 1:1 ratio catalog of your full resolution images in Adobe Lightroom Creative Cloud. Finally, once your RAW image files have been processed and exported as JPEG files, they are uploaded to the Cloud.
10.)
What can I do with my Digital Files
? 
You are always granted license to share and reproduce your images when and where you would like. 
11.) What can't I do with my Digital Files?
As I want to ensure that only the highest quality images are showcased in publication, vendor portfolios, and industry websites, I kindly ask that you do not manipulate, sell, publish or share images with your wedding vendors without consent.
12.) Do you retouch my Digital Files?
Our post-processing includes global adjustments including correction to exposure, levels, color, white balance, contrast, highlights and shadow recovery, clarity, vibrancy, hue, saturation, lens correction, noise, grain, sharpening, cropping and post-cropping vignetting.
"Enhanced" or sometimes referred to as "Retouched" Image Development results in superior corrected photographs which are delivered in our fine art Artisan Collection, albums, books and artwork 11"x14" and larger. Enhanced processing may include blemish removal such as moles, pimples, scars, freckles, flakes, sun damage, discoloration and pores, removal of double chins, whitening discolored teeth, adjusting the size or shape of a subject's face, eyes, nose, lips, cheeks or ears, as well as reshaping of the subject's figure such as reducing weight on arms or legs, smoothing skin and removing cellulite. Distracting elements such as leaves, trash, fire extinguishers, fixtures, sprinklers, speakers, stands and signage may also be removed and vertical distortion of architecture is significantly reduced.
13.) How many weddings do you capture a weekend?
My team and I only capture one wedding per weekend so we're always well rested, prompt, prepared and eager to capture your wedding. I capture 10-15 weddings per year so I can always ensure prompt deliver and personalized customer service to all of my couples. 
14.) Will you be the only person I meet with and the one who will photographing my wedding?
I, Jason Kaczorowski, will always be the only person you will ever meet with, the primary photographer capturing your wedding if you choose, and the only one selecting and correcting every one of your images.
I will work hand-in-hand with you as your sole contact and will be available to answer any questions you might have throughout the entire process from your very first consultation until the final delivery of your images, artwork and wedding album.
15.) How many hours of coverage do we receive?
With the diversity of various cultural aspects of every wedding and the variance in each wedding's unique timeline, wedding party size, number of requested family portraits and differing level of details and décor to capture, it's best to meet with me so I may help explore your wedding with you and tailor coverage to fit your budget and needs. 
16.) How much is it to secure your services and how much is overtime?
I work with many budgets and create solutions to provide coverage that's important to you.
Commissions range, based on the scope and specification of your coverage.
I value the opportunity to meet with you either by phone or get to know you in person at my studio so I can learn more about you two and your event and help tailor coverage to fit your budget and needs.
Once we had an opportunity to meet I will be glad to deliver my entire Wedding Investment Guide which details all the products and services I offer.
Not every wedding always goes according to plan. That's why we understand that some clients may value adding additional coverage at the end of their reception. We will always ask you at the end of your contracted coverage if you would value receiving additional coverage before we prepare to leave. If you would value more time, you may always add additional hourly coverage per 30 minute increments and will be invoiced following your wedding.

I invite you to complete my contact form or email me directly at weddings@jasonkaczorowski.com and I will be pleased to schedule an appointment to tailor a collection that fits you.
17.) How much is required to book your services?
A 50% non-refundable retainer is required once you sign your contract to secure your wedding date. 
18.) When is our remaining balance due?
Your remaining 50% is due 2 weeks before your wedding.
19.) How long does it take to process and deliver my gallery?
Your entire wedding gallery is always guaranteed to be delivered within 90 days of your wedding though I often process and deliver closer to 30-45 days following your wedding based on the seasonality and our scheduling. 
20.) When will I receive my Digital Files?
Your Full Quality Digital Image Files are delivered upon commencement of your online gallery . You will receive instructions on how to download your non-watermarked, Full Quality Digital Image Files once your online gallery has launched.
21.) Will you capture a list of my favorite photos? 
My team and I strive to create unique portraits that inspire others. Attempting to recreate other photographers' portraits will leave you comparing yourself to other couples and we want to capture images that speak to your unique personalities and why you fell in love with one another.
Let's create unique portraits that will inspire others together! Let's capture images that speak to your unique personalities and why you fell in love with one another.  You deserve better than to be compared to others. Your relationship is unique – let's show the world that together!
22.) Will you capture a list of family portraits?
Either prior to or briefly following your ceremony we will dedicate time to capture both the newlyweds together with each new family. This is also a great time to gather grandparents, aunts, uncles, cousins and relatives for portraits. 
30 days before your wedding, you will receive my Update Questionnaire which asks you to remit the names of all of the important members of your family, wedding party and special guests who will play an important role on your wedding day.
I'll also ask for your Must-Have Moments including anything special happening during your preparation (First Look, Father/Daughter First Look), pre-ceremony (Tisch, Talmud, Bedeken, Ketubah), ceremony (Readings, Musicians, Singers, Hand Ceremony, Sand Ceremony, Unity Candle, Encircling the Groom, Betrothal, Sheva Brachot Blessing, Roses to Mary, Bagpipes), on-location portraits and reception (Special Introductions, Shabbat Blessing, Cake Cutting, Speeches, Toasts, Krenzi, Mizinke, Horah, Mitzvah Tantz, Birkat Hamazon, Slideshows, Tributes, Bouquet and Garter Toss, Special Dances).
Additionally I'll ask if there are any exceptional circumstances my team and I should be aware of such as any family members who shouldn't be paired together in portraits.
Finally, I'll ask you to use a checklist I've created to mark the most popular portraits of you, your family and your wedding party which you'll want captured. This traditionally consists of your immediate family, grandparents and wedding party. If there are additional groupings you'd value having captured (extended family members, cousins, out-of-state family or friends, sorority sisters, fraternity brothers, work colleagues, teams or social organizations), you may add these groupings to your special requests.
It is unnecessary otherwise to provide a list of photos you wish to have captured and it is best to simply enjoy your wedding while trusting that my team and I will capture all the important details, décor, planned portraits and spontaneous moments that occur throughout your entire day.
23.) Do I own the copyright to my photos?
You are always granted a license to print and share your photos. 
If you value owning the copyright to your images I offer a Non-Disclosure Agreement (NDA) and complete copyright buyout.
Your NDA arrives with a copyright buyout which restricts me and my team from discussing you, your fiancé, and the details pertaining to your event and prevents me, my team and vendors from showcasing any of the images we've captured from your event. 
24.) Can you provide references or reviews?
I am always pleased to provide professional references and references from previous clients. I also invite you to read my clients hand-written testimonials and see my hundreds of all 5/5 reviews on WeddingWire, TheKnot, Google and Yelp.
25.) Can you send me a sample wedding photography contract to review? 
I am always pleased to share a sample contract if you wish to review the terms and conditions of our agreement.
If you ever have any questions whatsoever regarding our agreement I invite you meet with me anytime so we can discuss your concerns and address or amend any terms or conditions that you do not fully understand.  
See more posts: