Artist and famed caricature illustrator Al Hirschfeld, best known for his simple black and white satirical portraits of celebrities, was married for more than 50 years to Europe's most famous actress of the 1930's, Dolly Haas, and together they had a daughter named Nina.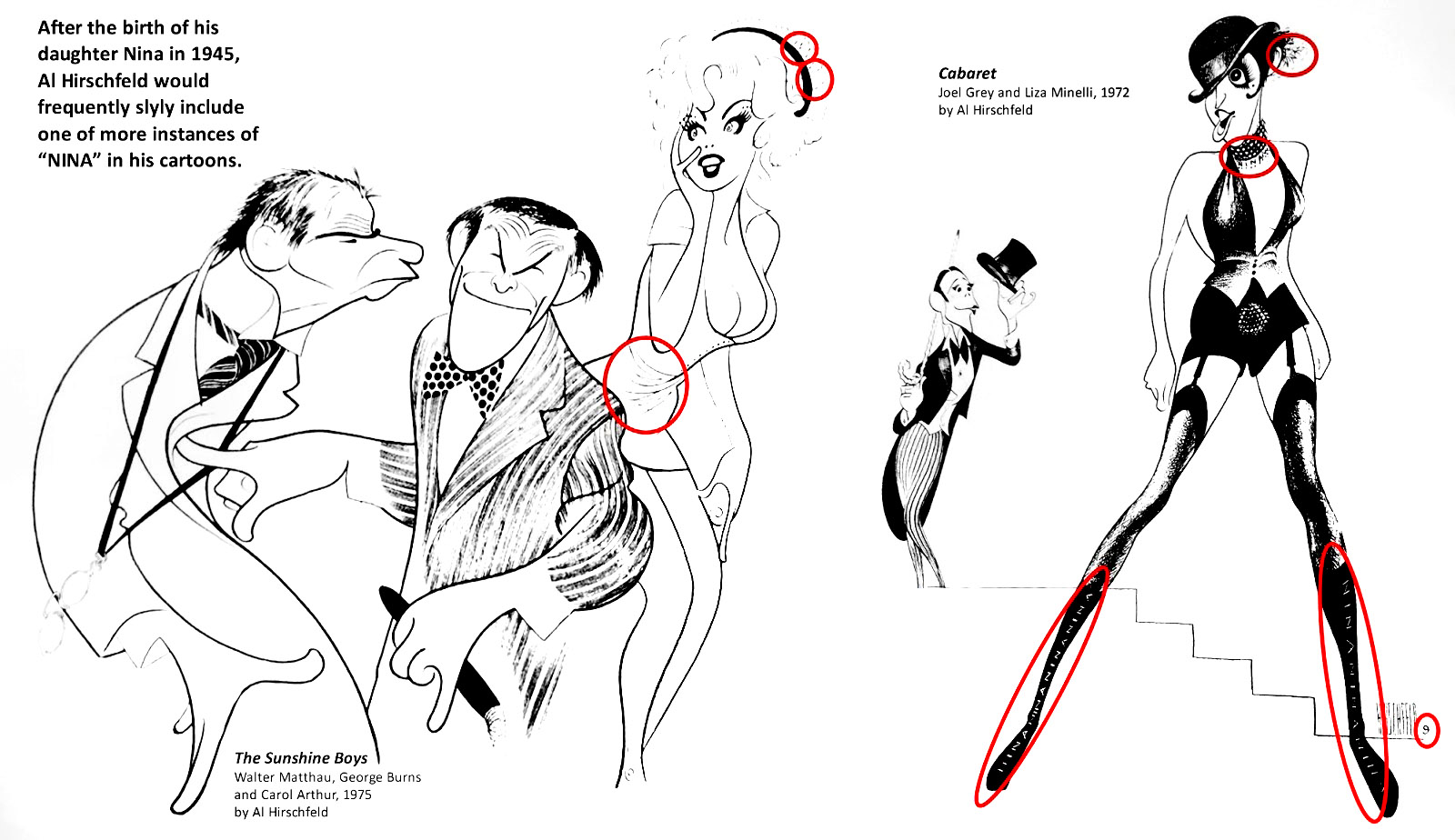 Hirschfeld became known for hiding Nina's name, often written in capital letters ("NINA"), in the drawings he produced after her birth in 1945.
20 years ago I had an incredible opportunity to work at Walt Disney World as a caricature artist and at the time I was also an avid admirer of Hirschfeld's caricatures and illustrations. Upon graduating from college I was fortunate to earn a position managing an art gallery that represented the Hirschfeld estate and I became even more intimately familiar with his body of work.
As an homage to both Hirschfeld and my wife, I always photograph table number 9 during wedding receptions. If the light is shining just right on the table number, I might deliver the image to my clients. Other times I'll simply add it my collection of tables numbered 9 because 9 is my wife's favorite number. Over the past nearly 15 years I've photographed hundreds of tables with the number nine at over 600 wedding receptions.
Numerology suggests that the number 9 represents universal love, eternity, the concept of karma, leading by positive example, selflessness, destiny, generosity, a higher perspective, inner-strength and romance.
So if you receive a photo of table number 9 from me, you now know that I've slyly shared a bit of my love for my love with you while you've celebrated your love for your love.
See more posts: