WHAT WOULD YOU DO IF YOUR WEDDING PHOTOS WERE LOST
We know that digital doesn't mean secure yet billions of memories are currently only being stored on computers, cellphones or social media.
What would you do if your wedding photos were lost, destroyed, corrupt and completely unrecoverable?
During a website conversion in 2016, Snapfish had a data loss while converting to their new system. Photos prior to January 2014 were unable to be migrated to the website's new system. Snapfish traditionally hosts three versions of images: printable images, full resolution and low resolution. Both the full resolution and low resolution were permanently deleted and the company's backup printable image files were completely unrecoverable.
But that will never happen to my photos. I use a reputable Cloud-based backup system that is guaranteed to never lose my photos.
Just a few years ago a reputable little company called Amazon suffered huge Cloud crashes caused by a misconfigured mirroring service which lost user data and took down Instagram, Netflix, Reddit and Foursquare in its wake. Microsoft and T-Mobile lost nearly a million customers' photos and cellphone data which were ultimately unrecoverable. In 2016, Yahoo announced it had fallen victim to the biggest data breach in history, compromising more than 3 billion users' accounts.
When technology isn't to blame, many people do not consider all the potential risks to their data that can result from human error and accounts which are often misconfigured or mismanaged.
But that won't happen to me… The Cloud is secure and can never be hacked.
In 2014, Apple's iCloud was breached and photos were stolen from victims' accounts. The breach was a result of vulnerabilities in Apple's password security system which enabled persistent hackers to guess passwords and security questions of select users.
Ultimately the biggest concern with Cloud storage isn't hacked data, it's data loss, which is more prevalent on Social Media sharing platforms. Thanks to their user agreements, these companies have the legal right to change any of their terms and conditions at any time. For example, if Yahoo announced tomorrow that they were shutting down Flickr, there's nothing you could do about it. Who uses Flickr though when there's Instagram, right? Unfortunately there's currently no way Instagram users can easily download all of their photos.
The best advice I can give you is if you do choose to use your computer, phone, social media or the cloud to backup your photos: Be paranoid about your digital data storage.
The question isn't whether your data storage will crash or not, the question is when will your data storage crash. Constantly backup your data using various devices and services.
HIRE A PROFESSIONAL PHOTOGRAPHER TO PRESERVE LIFE'S MOST IMPORTANT MOMENTS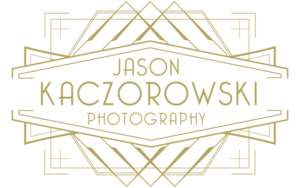 You've made the first step in guaranteeing the safety and security of your photos by exploring commissioning Jason Kaczorowski Photography to capture and preserve your memories.
Jason Kaczorowski Photography uses the highest quality professional camera equipment along with backup compact flash cards in all of our cameras in order to duplicate your digital files across two memory cards in case a single card ever fails or becomes corrupted. We never write over your memory cards until your wedding photos or engagement session has been delivered to you. We employee rigorous backup procedures to safeguard your digital files which include backing up your images multiple times to several external hard drives which are stored in separate fireproof locations in addition to backing up your files on our secure Cloud server.
I strongly believe in the power of printed photographs. The amazing thing about printed photos is that regardless of technology, printed photos always provide comfort, connection and love.
See more posts: