THIS IS ALL A DREAM WE DREAMED ONE AFTERNOON LONG AGO
362,000 attendees, a $52 million gross, more than 175,000 paid live streams to computers, phones, pay-per-view cable, movie theaters and venues around the world, and a merchandise and concessions take that could rival the Super Bowl. "Fare Thee Well: Celebrating 50 Years of the Grateful Dead" was a series of concerts performed by the surviving members of the Grateful Dead – Bob Weir, Phil Lesh, Bill Kreutzmann and Mickey Hart – who were joined by Trey Anastasio, Bruce Hornsby and Jeff Chimenti to celebrate the 50th anniversary of the Grateful Dead.
Three concerts in Chicago were announced on January 16, 2015 as the only three Fare Thee Well performances. Tickets were first made available through the Grateful Dead's mail order system which received more than 60,000 envelopes, requesting a total of more than 360,000 tickets. As a result, only about one in ten requests were fulfilled. On February 28, 2015 when tickets went on sale on Ticketmaster, over 500,000 people logged on to purchase tickets, which set a new Ticketmaster record for ticket demand for a concert. Following the initial sellout of these concerts, seats were made available behind the stage, and prices on secondary ticket sites averaged $2,000 per ticket. The first show in Chicago drew an attendance of 70,764 fans, setting an all-time attendance record at Soldier Field.
I was given the honor of photographing these concerts for legendary concert photographer, Jay Blakesberg and Rhino Records. Blakesberg has photographed over 300 assignments for Rolling Stone, authored multiple books featuring his photography of the Grateful Dead and has received countless album credits from such acts as the Grateful Dead, Santana, Nirvana, Primus, B.B. King, John Lee Hooker and many more.
Friday, July 3, 2015

Set I: Box of Rain, Jack Straw, Bertha → Passenger, The Wheel → Crazy Fingers → The Music Never Stopped

Set II: Mason's Children → Scarlet Begonias → Fire on the Mountain → Drums → Space → New Potato Caboose → Playing in the Band → Let It Grow → Help on the Way → Slipknot! → Franklin's Tower

Encore: Ripple
Friday I was presented with the opportunity to enjoy the concert with no expectations of photographing. Though I spent most of the evening reveling in the incredible music, I also roamed the arena capturing photos from various vantage points. It was one of the photos that I captured that evening which featured basketball great and Grateful Dead fanatic, Bill Walton, towering over fans that caught the attention of Rhino Records which commissioned the photo and featured it in their "Fare Thee Well: Complete Box Set".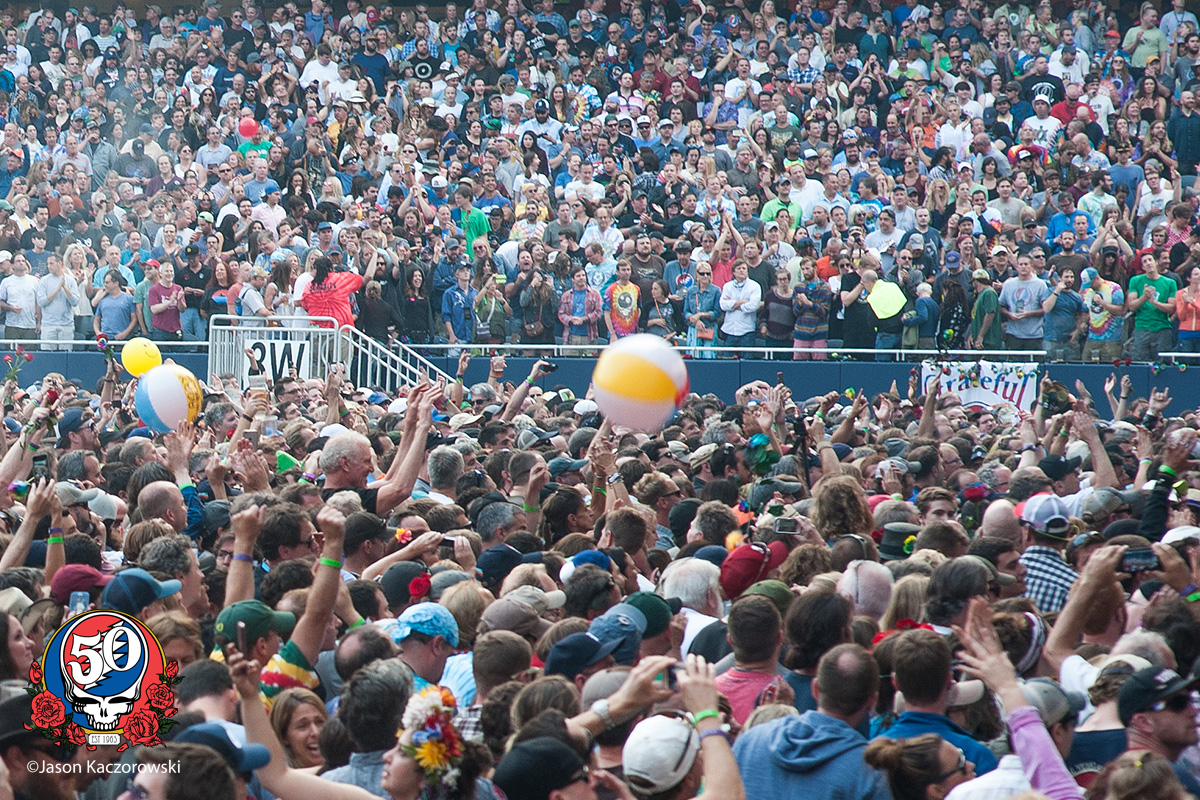 The "Fare Thee Well" concerts were released as a live album on November 20, 2015.
Fare Thee Well: Complete Box Set – 12-CD and seven-DVD or Blu-ray box set that includes the complete audio and video of all three concerts. This is a limited edition of 20,000 numbered copies, and includes a bonus disc of behind-the-scenes footage directed by Justin Kreutzmann, the son of drummer Bill Kreutzmann. This set also includes three CDs consisting of the intermission music from each concert, performed by the band Circles Around the Sun, led by guitarist Neal Casal.
These special limited edition box sets feature my photographs on the DVDs and enclosed book.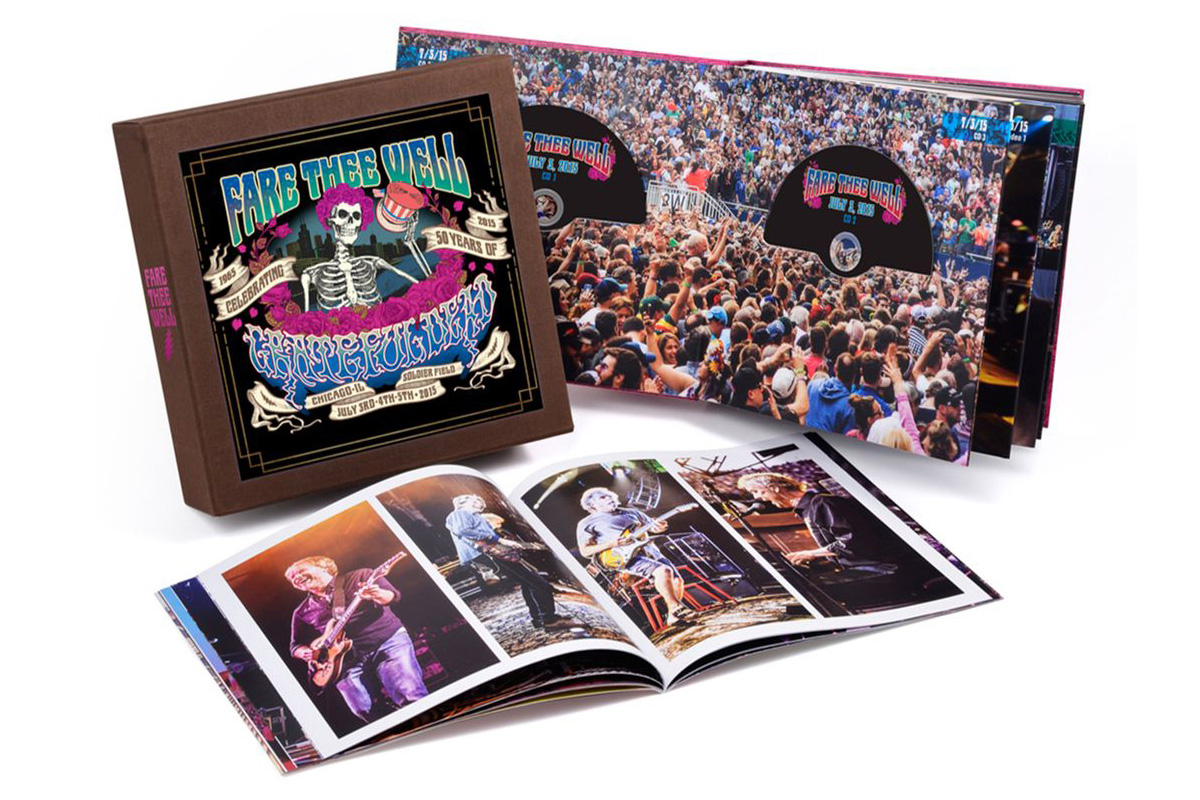 Saturday, July 4, 2015

Set I: Shakedown Street, Liberty, Standing on the Moon, Me and My Uncle, Tennessee Jed, Cumberland Blues, Little Red Rooster, Friend of the Devil, Deal

Set II: Bird Song, The Golden Road (To Unlimited Devotion), Lost Sailor → Saint of Circumstance, West L.A. Fadeaway, Foolish Heart, Drums → Space → Stella Blue → One More Saturday Night

Encore: U.S. Blues
I've been backstage at a lot of concerts and I've always treated it like it's just work – no big deal. This time felt different though. As I approached the production office I could hear the band performing during soundcheck.  Walking down the ramp and into the tunnel of Soldier Field was like the scene in Almost Famous where William Miller (Cameron Crowe) finally gets walked backstage by Stillwater. It was like entering Valhalla – the hall where the Norse god Odin houses the dead whom he deems worthy of dwelling with him.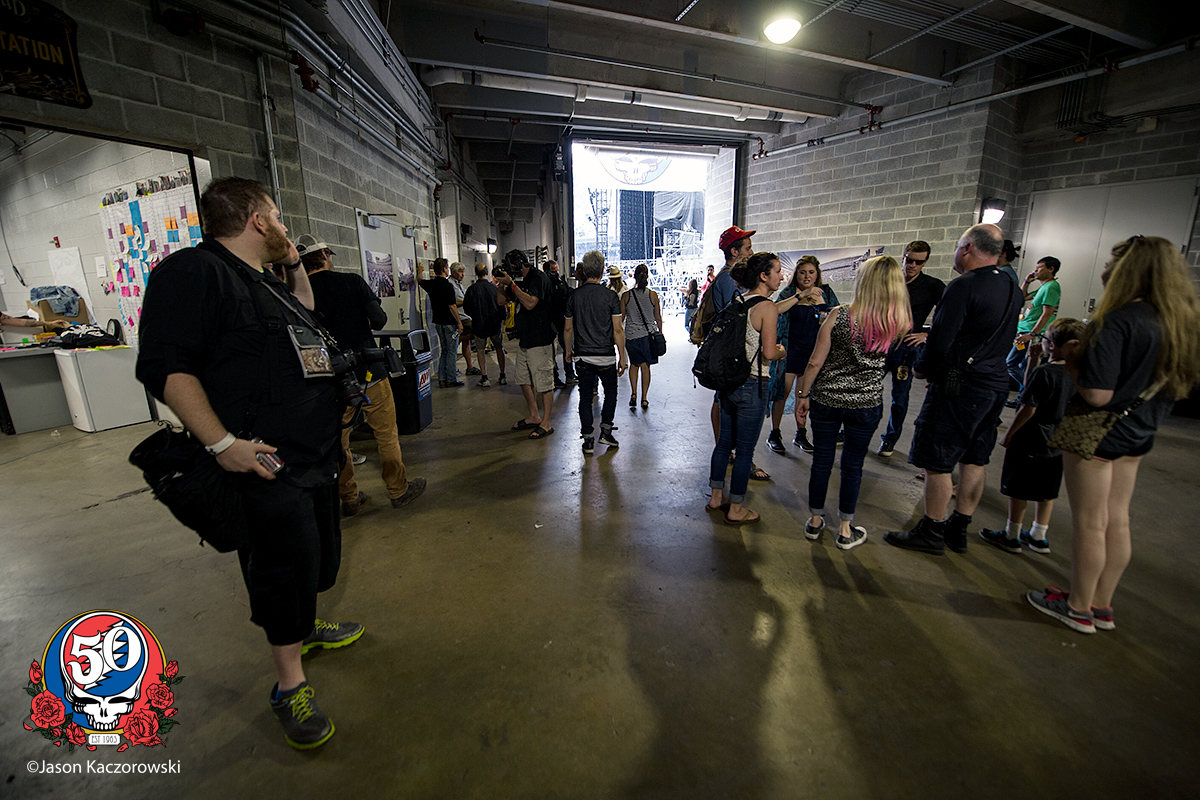 Sunday, July 5, 2015

Set I: China Cat Sunflower → I Know You Rider, Estimated Prophet, Built to Last, Samson and Delilah, Mountains of the Moon → Throwing Stones

Set II: Truckin', Cassidy, Althea, Terrapin Station → Drums → Space → Unbroken Chain, Days Between → Not Fade Away

Encore: Touch of Grey, Attics of My Life
My body was feeling all that trudging up and down those stairs last night. Carrying nearly 40 pounds of equipment up and down hundreds of stairs and weaving through a crowd of Deadheads is tougher than you'd think. My back was burning. My feet were aching. But I still had the most important night remaining… the final performance: Sunday July 5th, 2015.
I arrived just in time to watch soundcheck. I can't describe the feeling of standing just feet from the stage – feet from the Grateful Dead – in an incredibly enormous yet empty stadium listening to the band serenade me with Terrapin Station.
I wandered off into a daze afterwards and picked up a copy of the Sunday program when I think it finally dawned on me. In a few hours it would be the last Grateful Dead concert … EVER. I turned the page and saw my photo from the Saturday night's encore appear in the program under a message from the promoter that read, "Thank you to the band, management, crew, families, friends and fans of the greatest band to ever play on this planet, for 50 years of dedication and love." I got a lump in my throat and tried to choke back the emotion.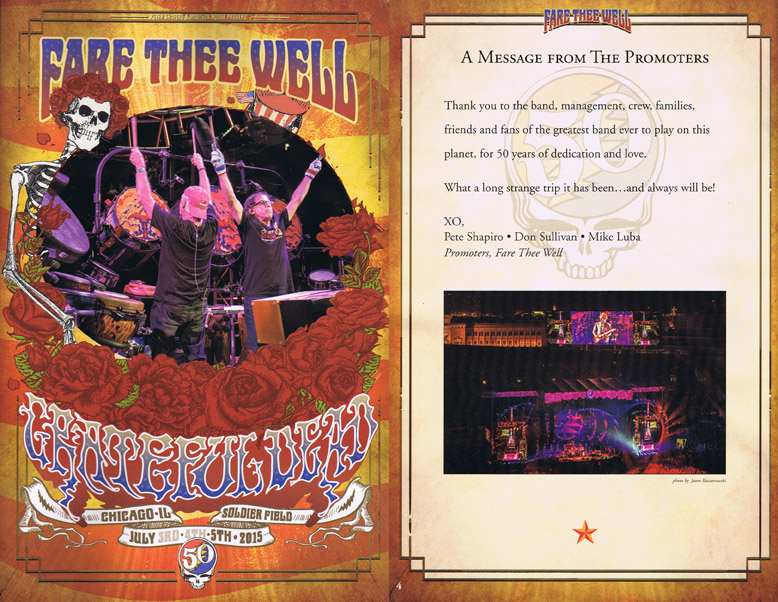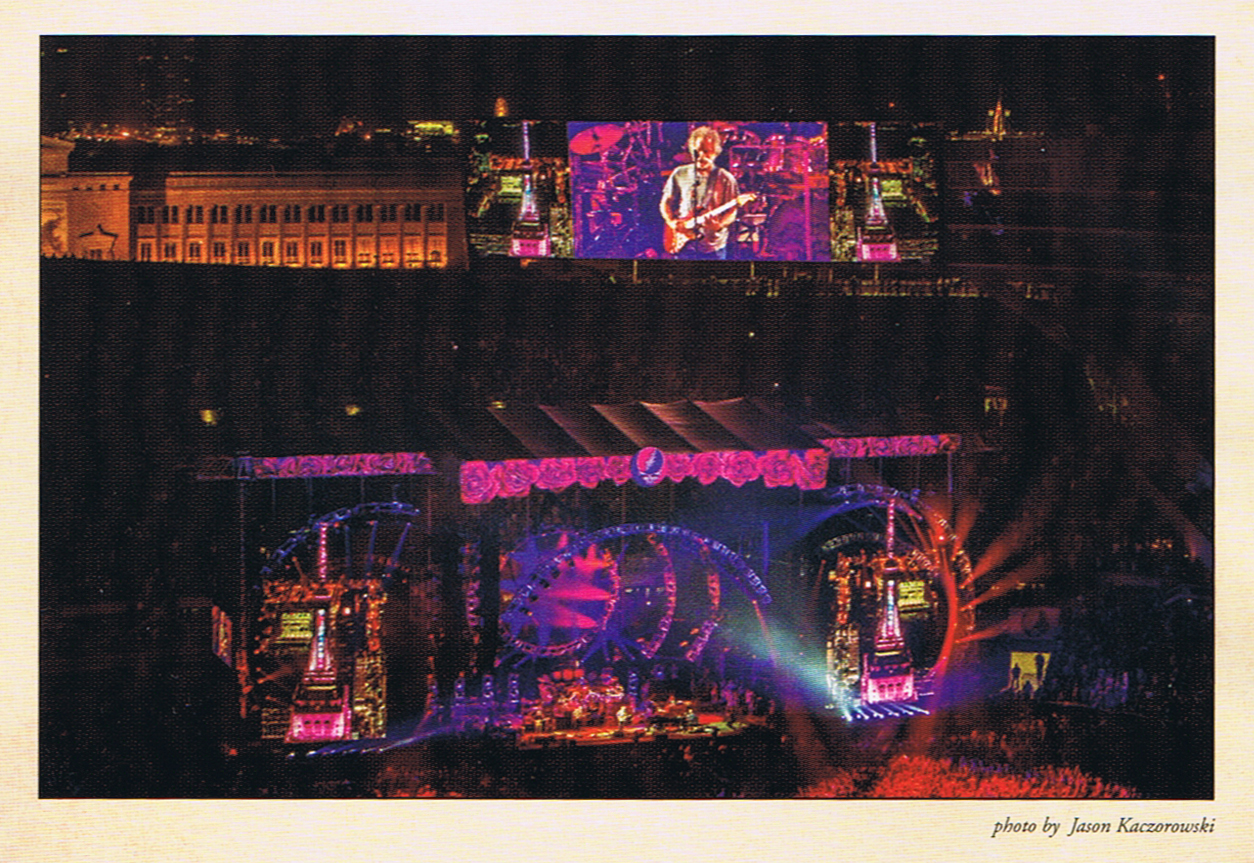 20 years of being a concert photographer. 20 years since last seeing the Grateful Dead in this exact same stadium – only last time watching the show from the very last row in the stadium and tonight standing just a few away from the band. What can I say but how incredibly magical and humbling it was.
I was walking up to the 300 level one last time to get a glimpse of the fireworks from the same vantage point I watched the last show from in 1995. Just as I was walking up the last couple stairs, completely winded and sweat pouring off my head and into my eyes, a fan came staggering down the stairs and rammed into me at full force which bent my hand holding my camera backwards. My wrist felt like it was broken. I couldn't focus my lens.  I shot the rest of the second set in the worst pain I've ever fe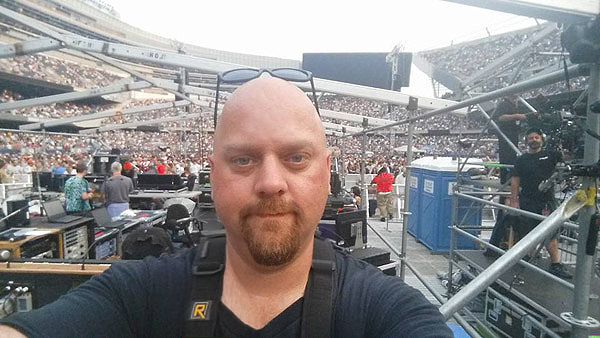 lt. I went to the catering department and dunked my hand into an ice bucket until I couldn't feel it anymore and then made my way to the front of house for the encore. I climbed onto a step stool in front of the soundboards and looked around at this sea of deadheads and momentarily forgot about the pain. I looked into their faces, not through my camera but through my eyes, and saw thousands of smiles. I turned 180 degrees around to face the soundboard and noticed Mike Gordon, Page McConnell, Perry Farrell, John Popper, Bill Murray and others just starring awe-struck at the band listening to them strum into the beginning of Attics and I had an out of body experience where I saw myself up in those stands as a teenager looking down at the photographer photographing the concert and I realized I was him and he was me.
After the concert, as my memory cards were downloading backstage, I walked over to the medical team and had my arm looked at. They advised me to go to an emergency room and wrapped it in an ice pack with gauze. Though it was 3:30am by the time I finished downloading my final memory card, I drove to the ER and we waited another hour to get x-rays. I had torn ligaments in my wrist and nerve damage that would eventually begin to repair itself over the next 8 weeks of physical rehabilitation.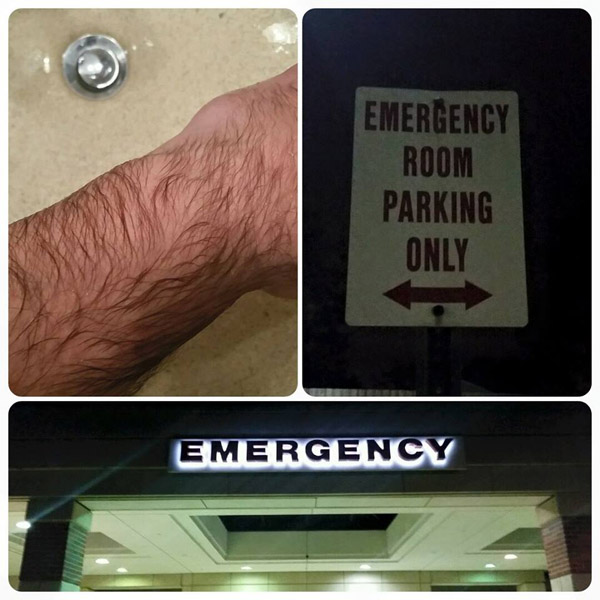 Sitting in my studio afterwards in a splint with ice on my arm attempting to sort through thousands of photos and recap the weekend typing with one hand made me realize what an absolutely amazing, once-in-a-lifetime opportunity I just had.  I honestly don't think any concert could ever personally top this experience again.
I invite you to relive these emotional memories with me.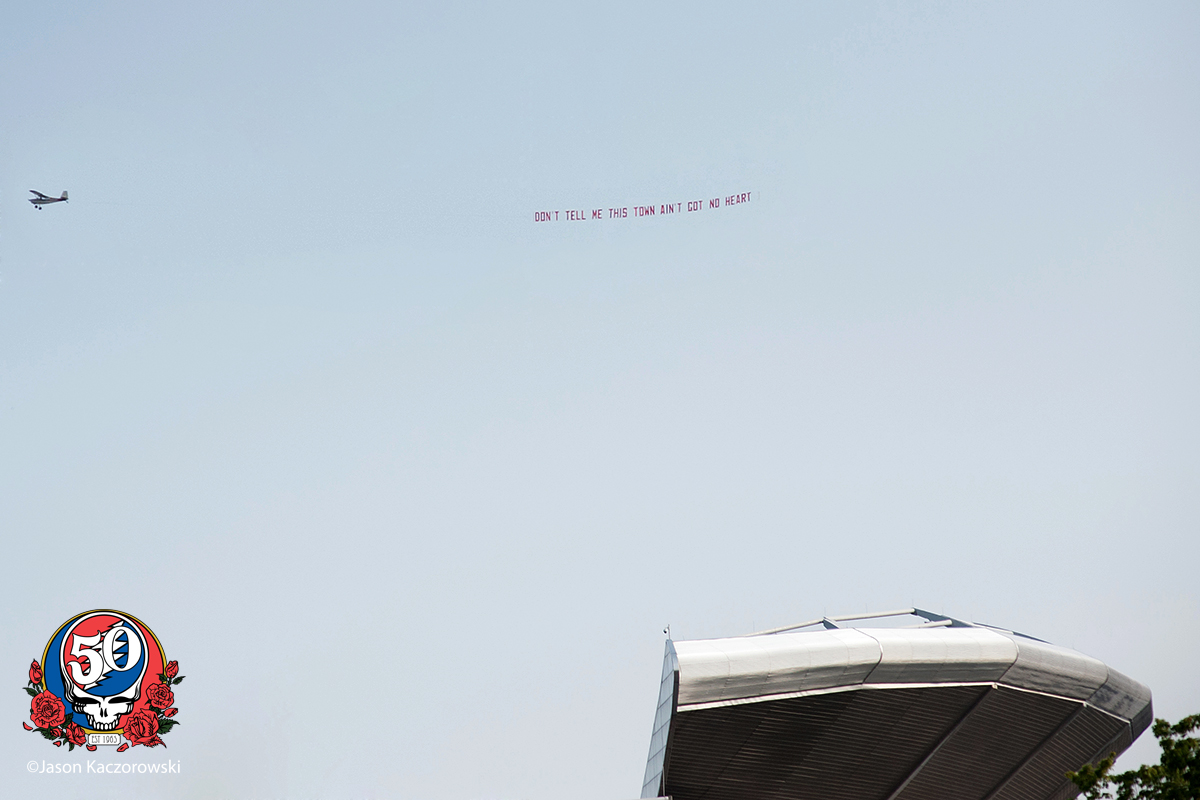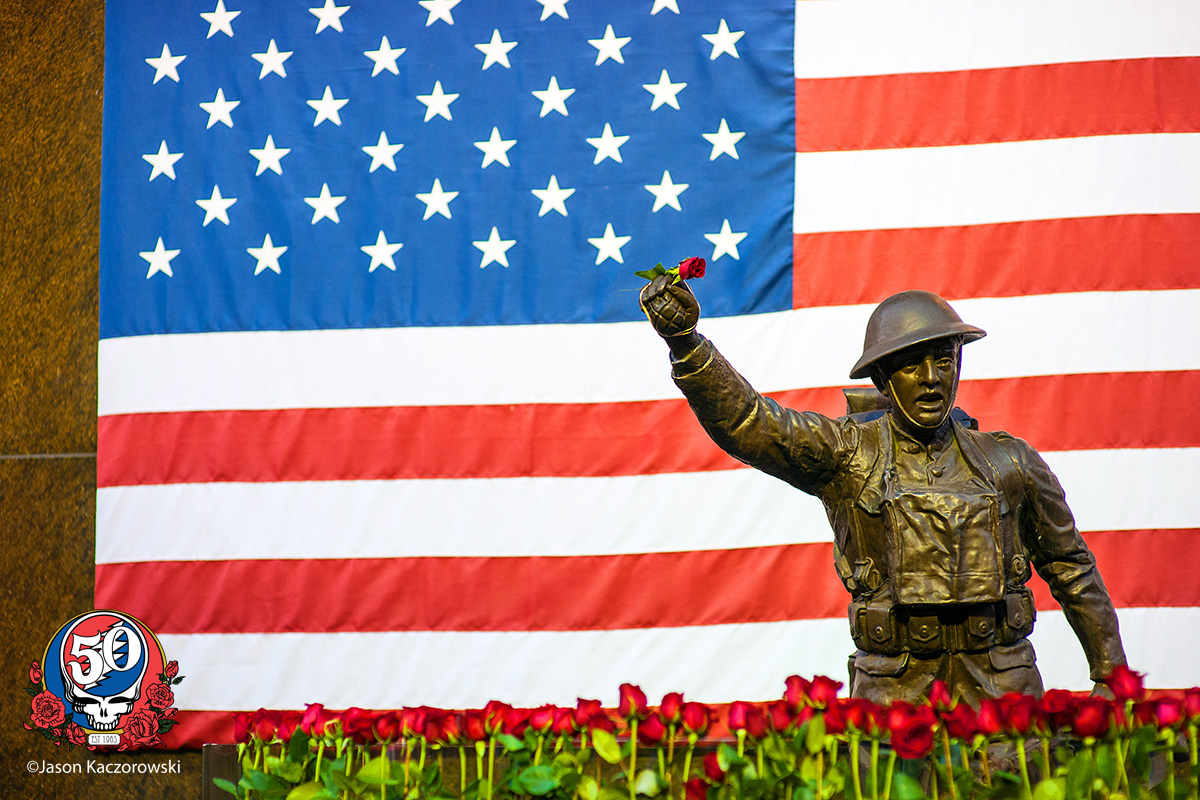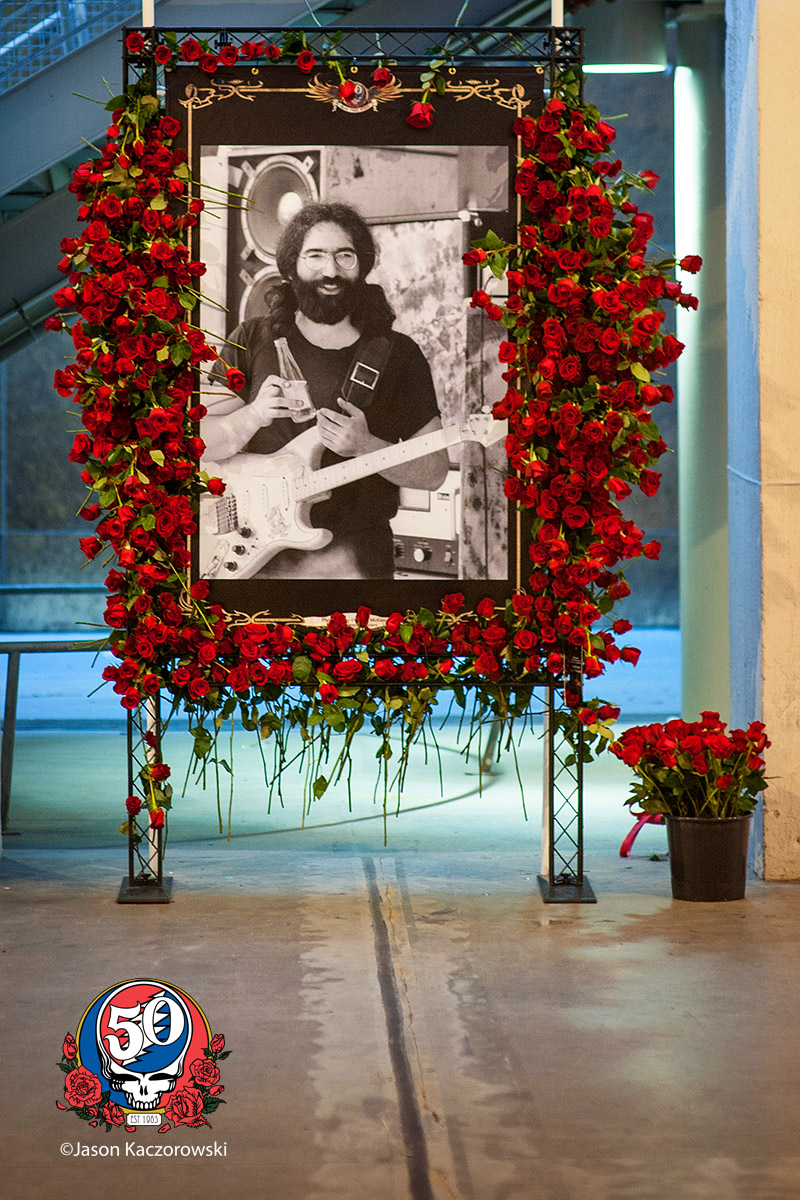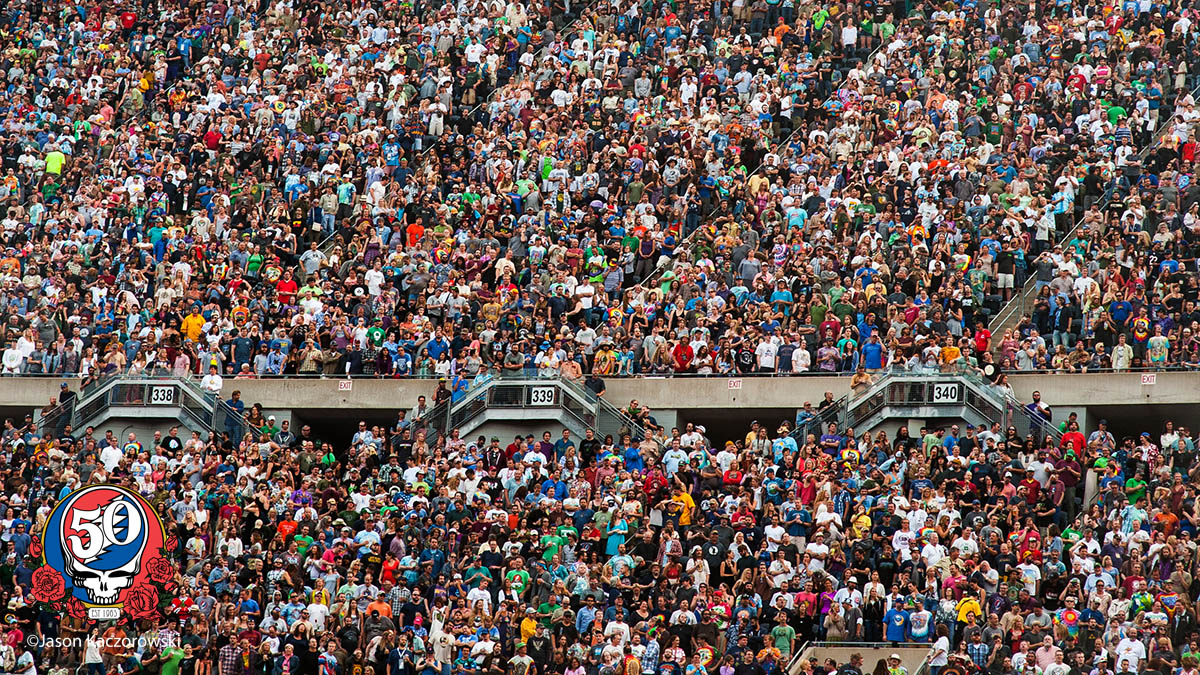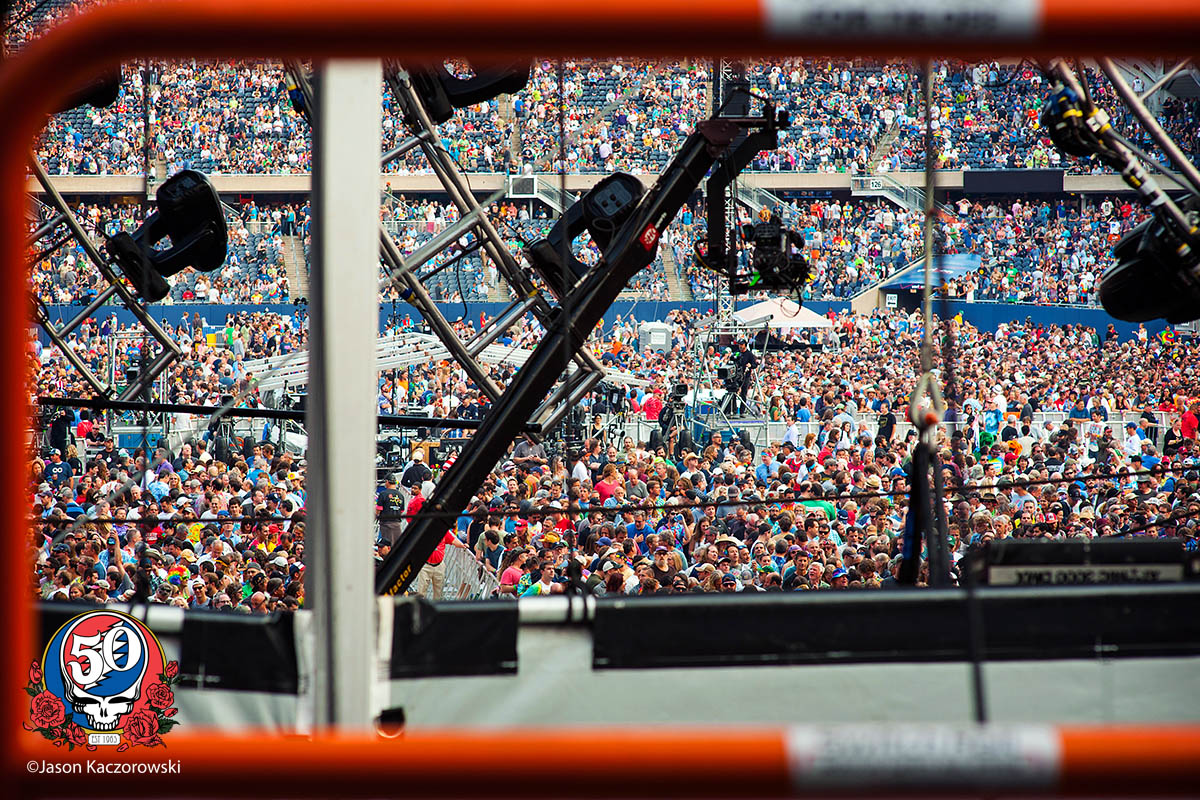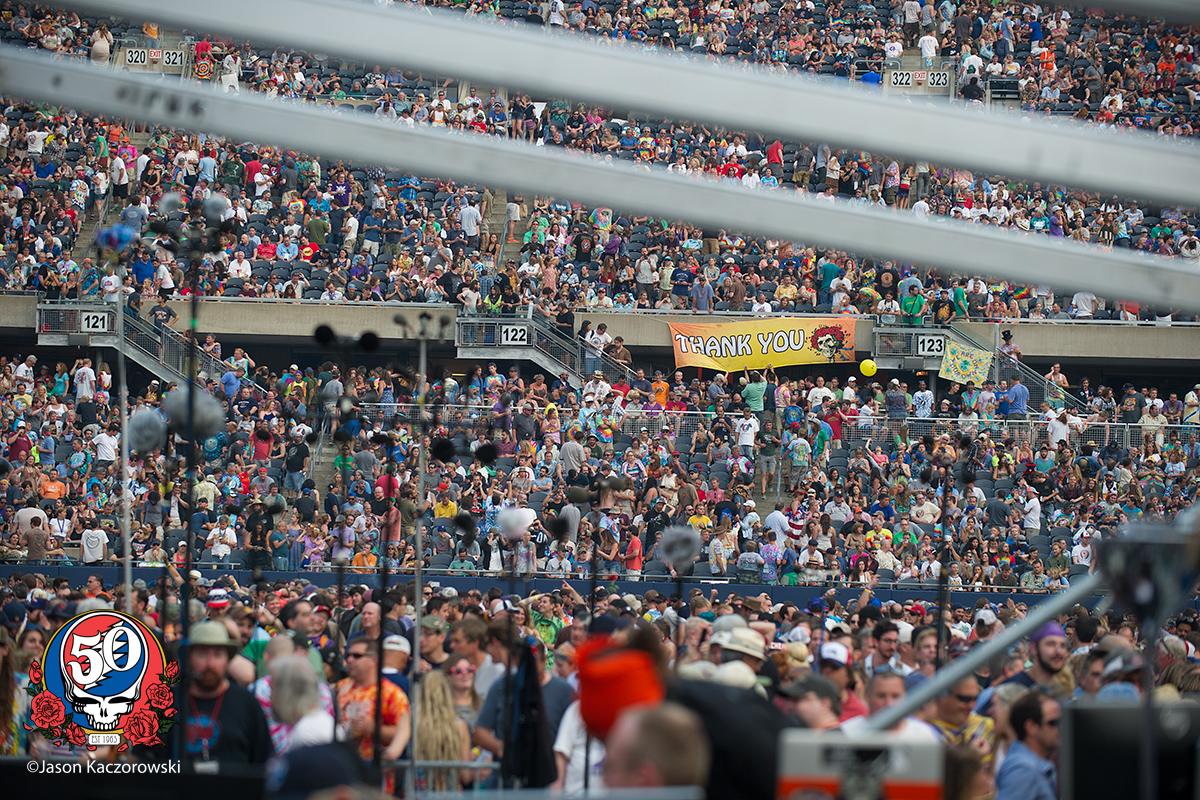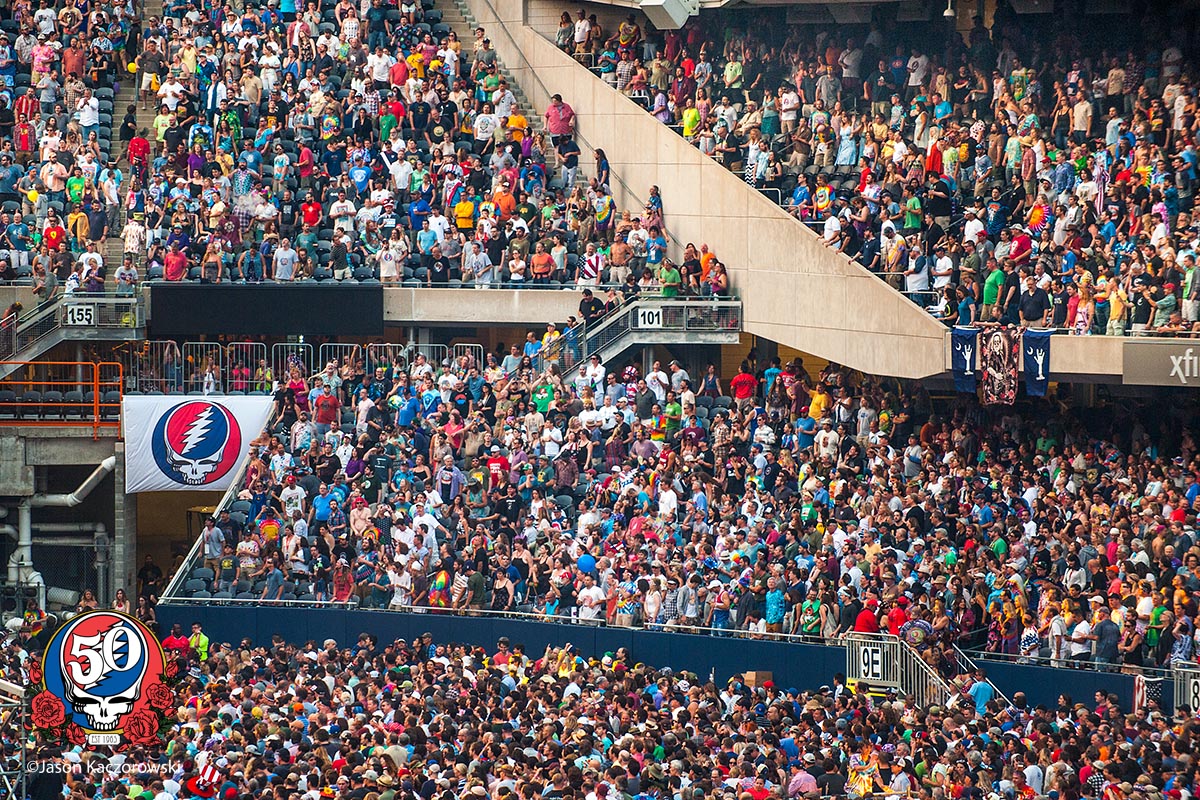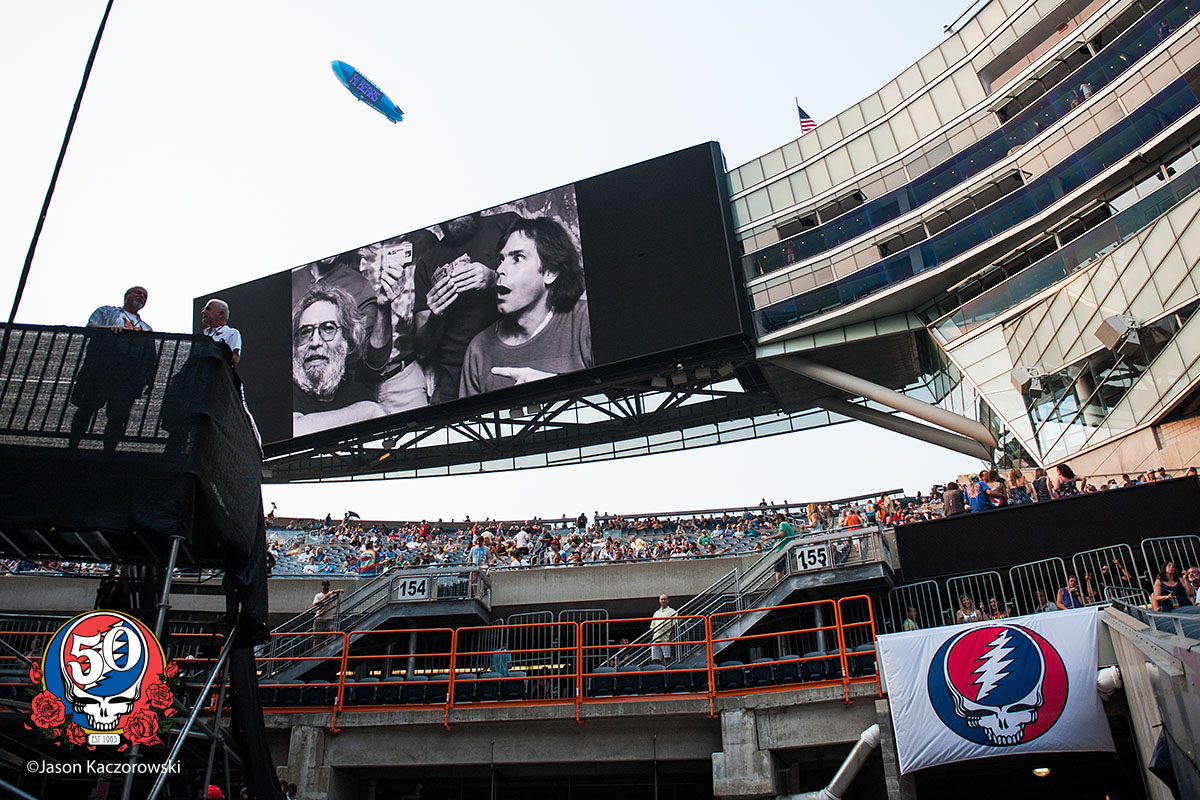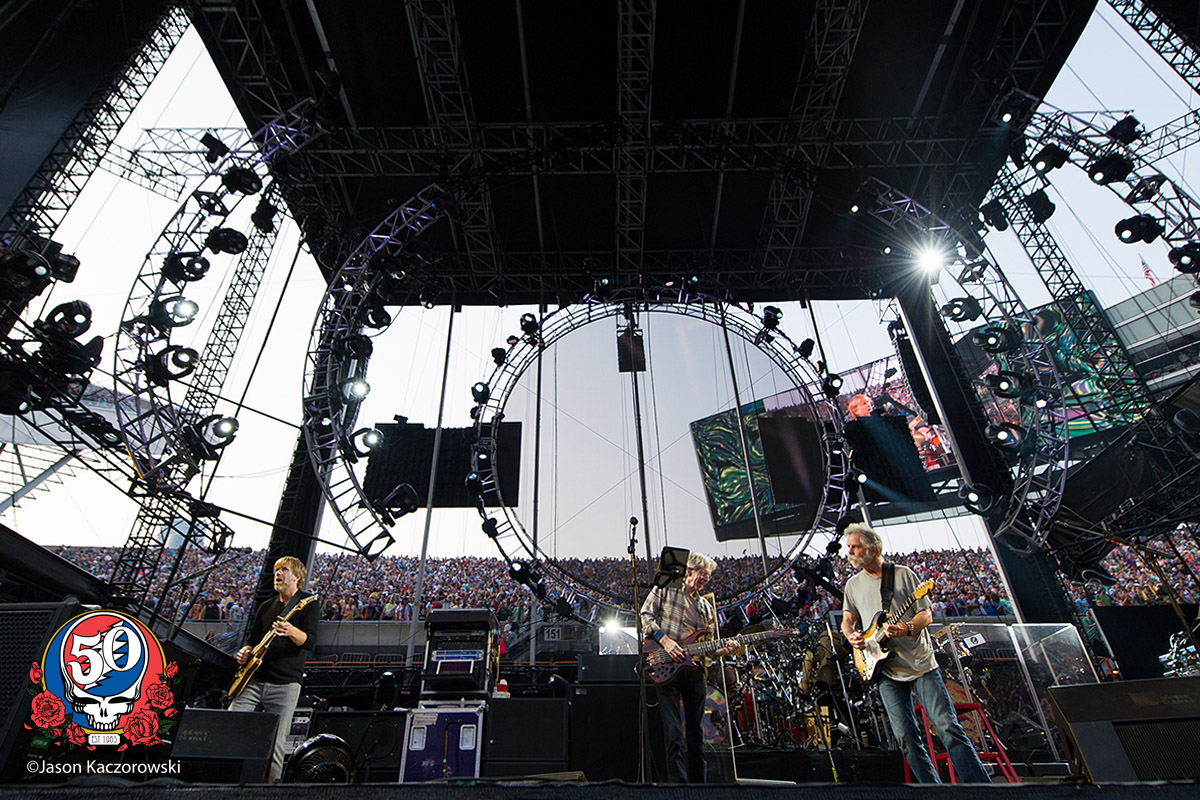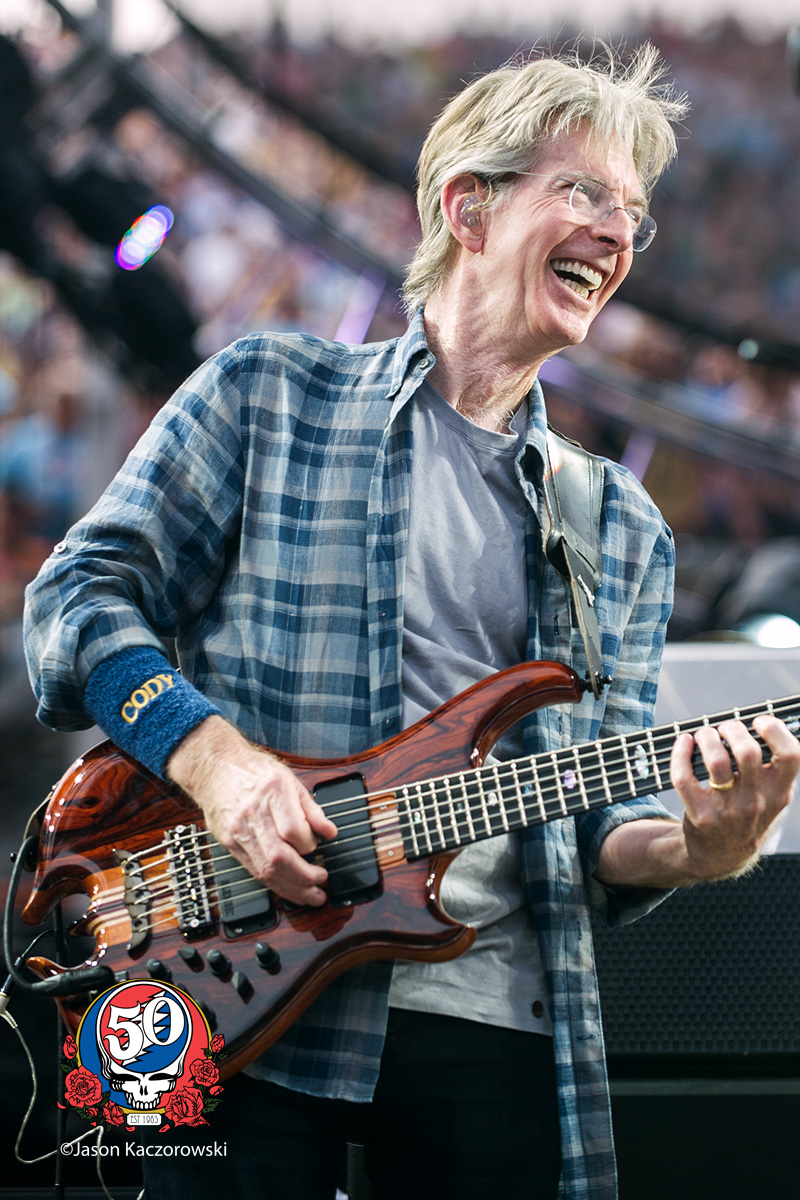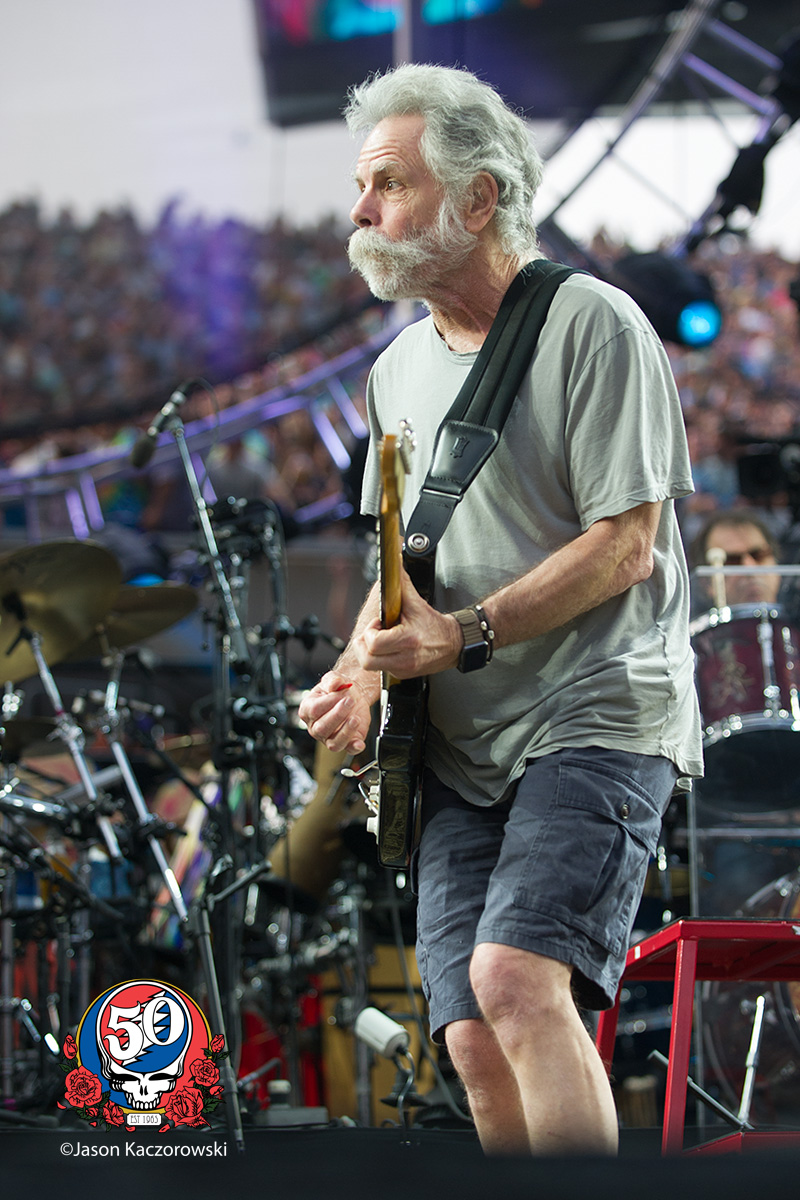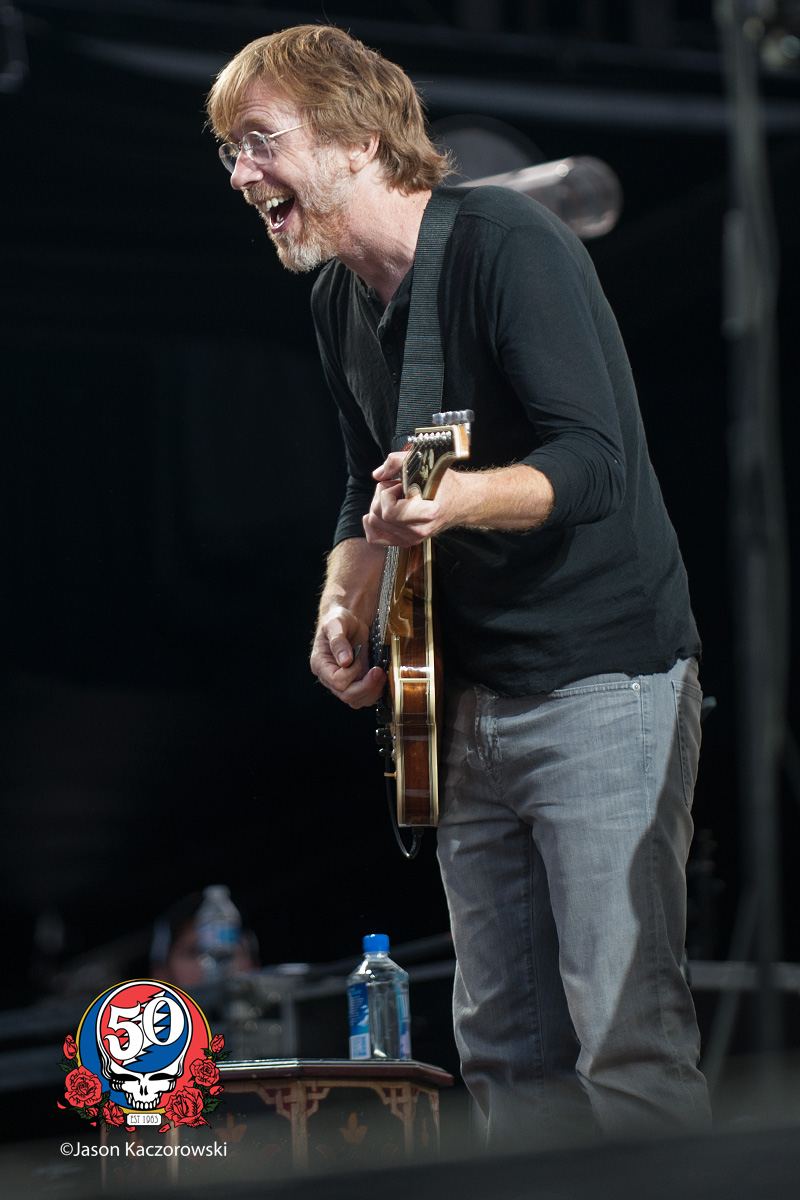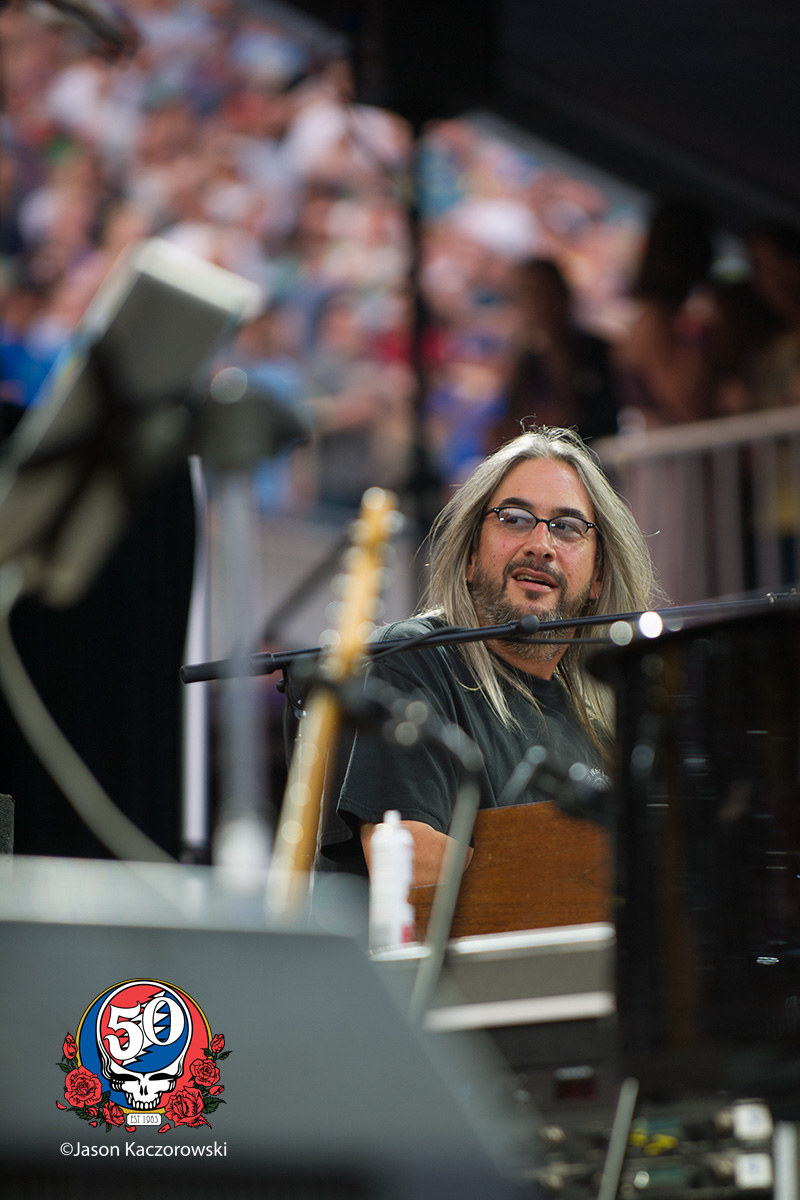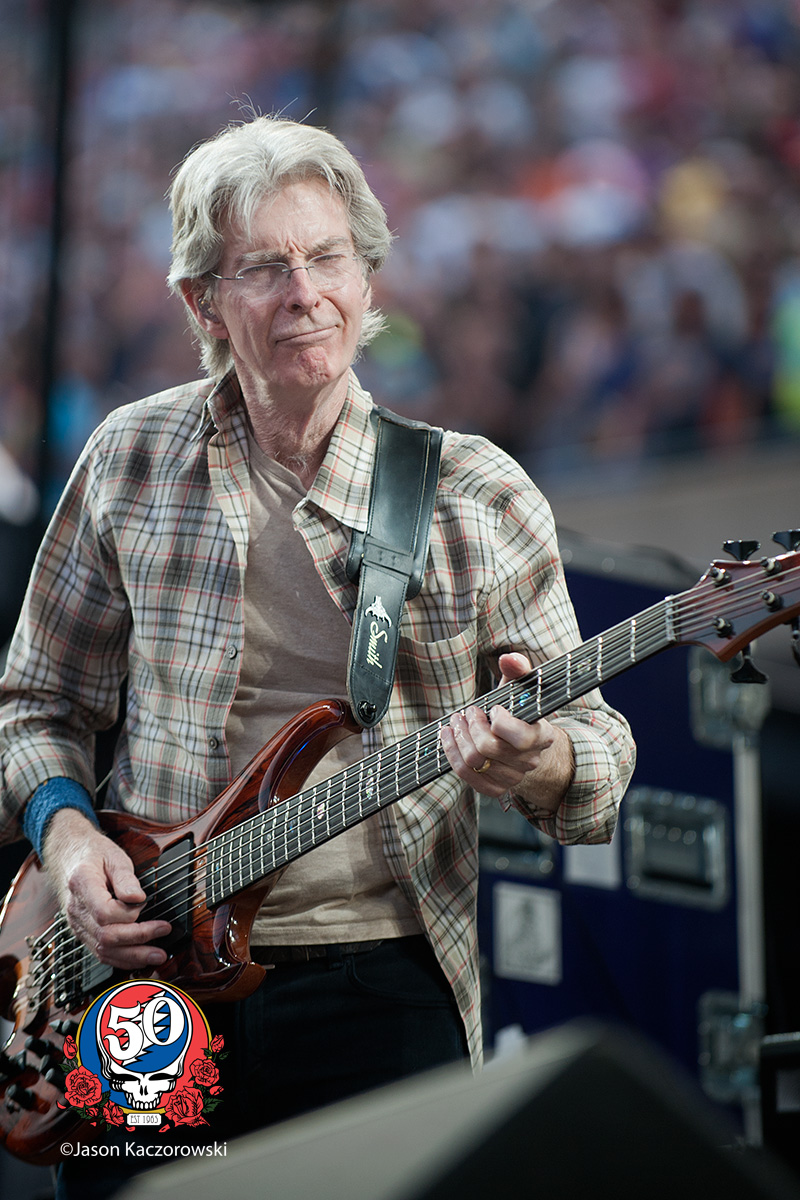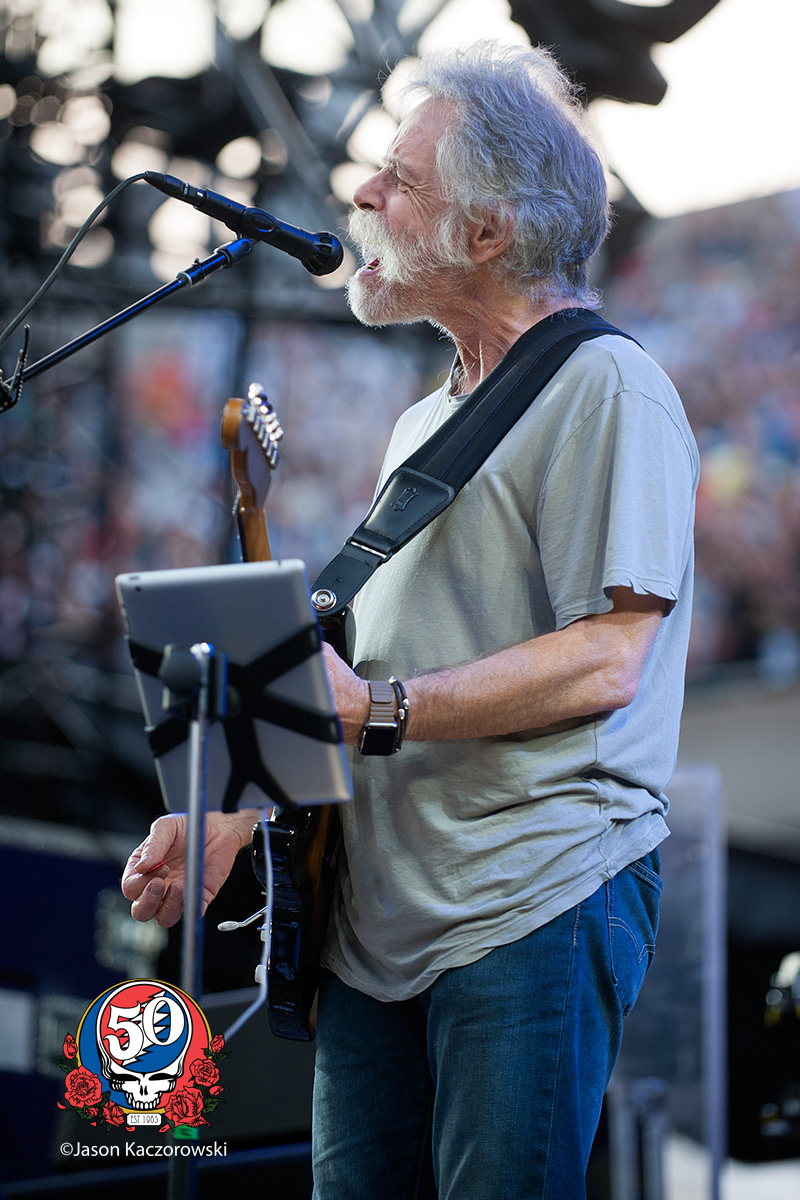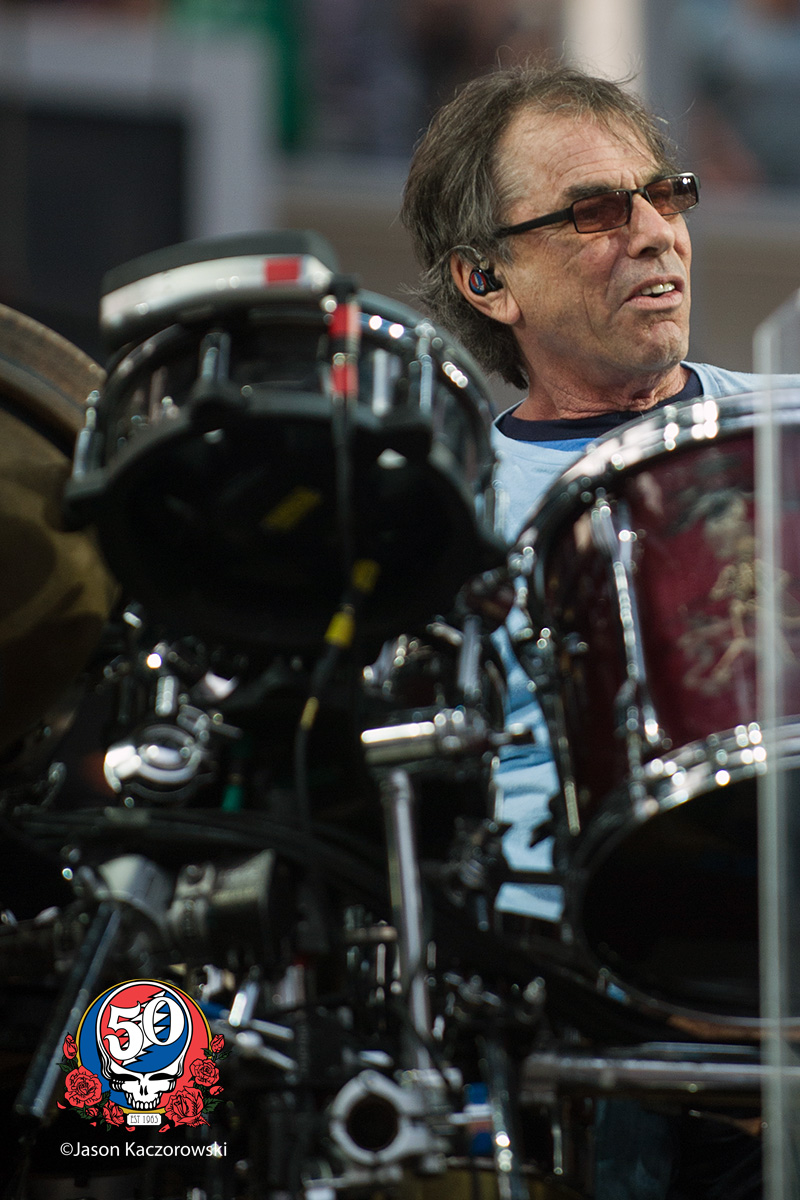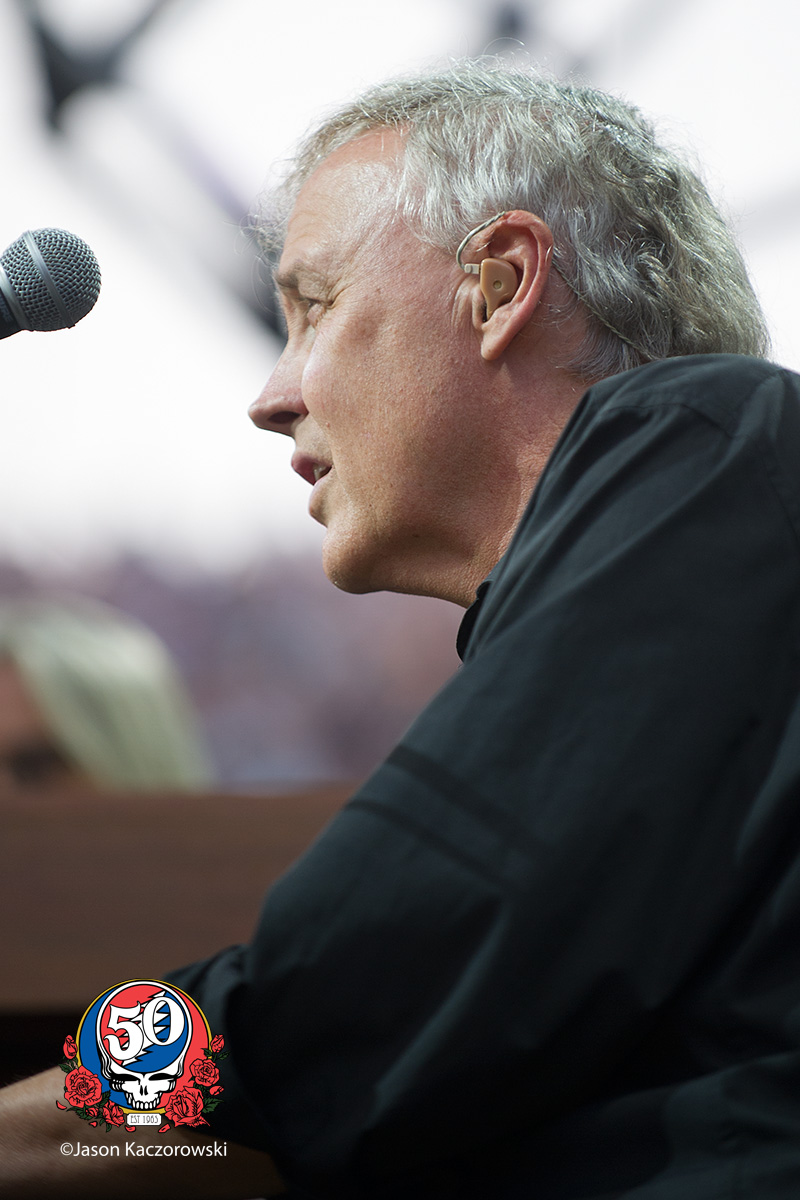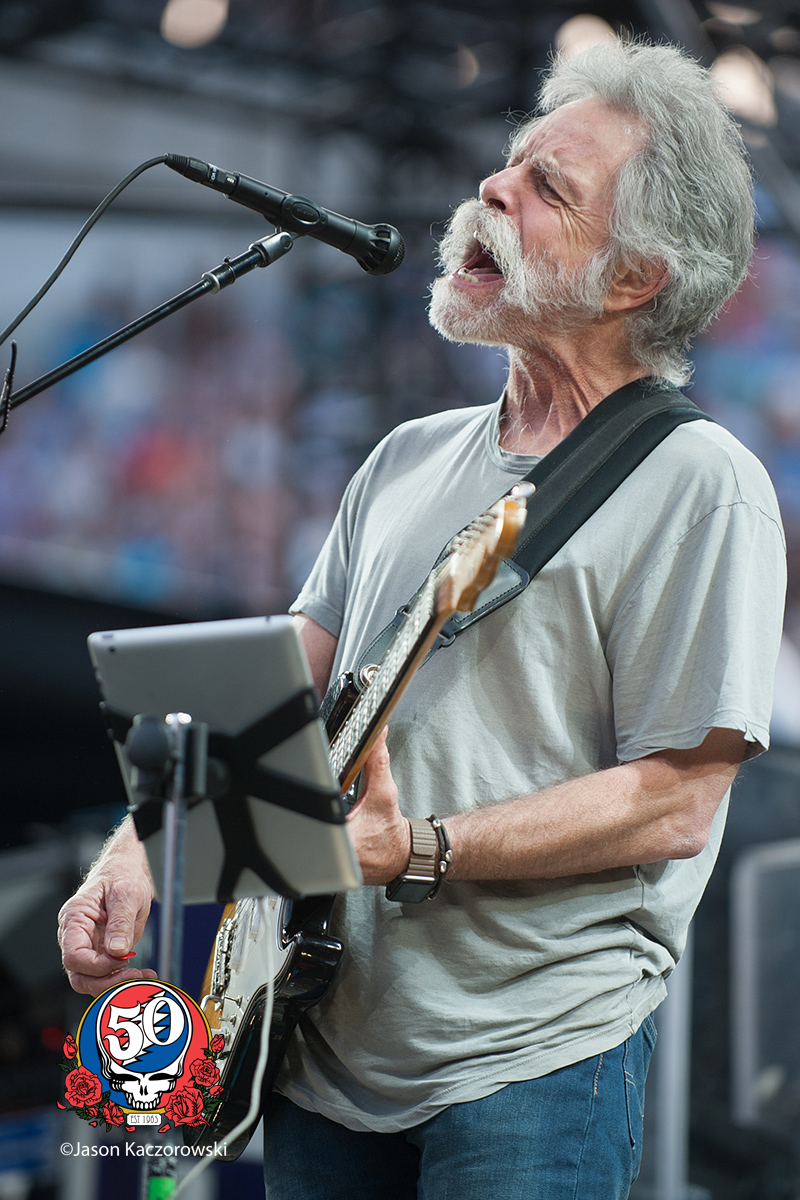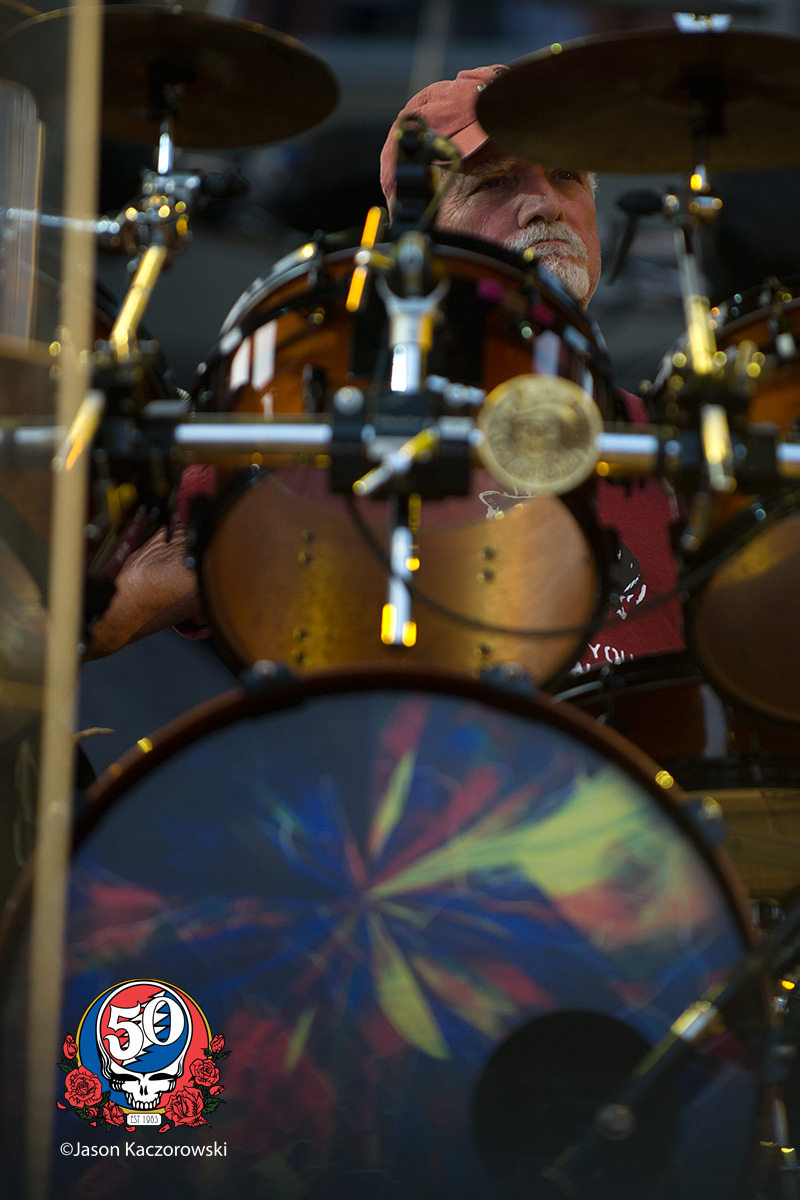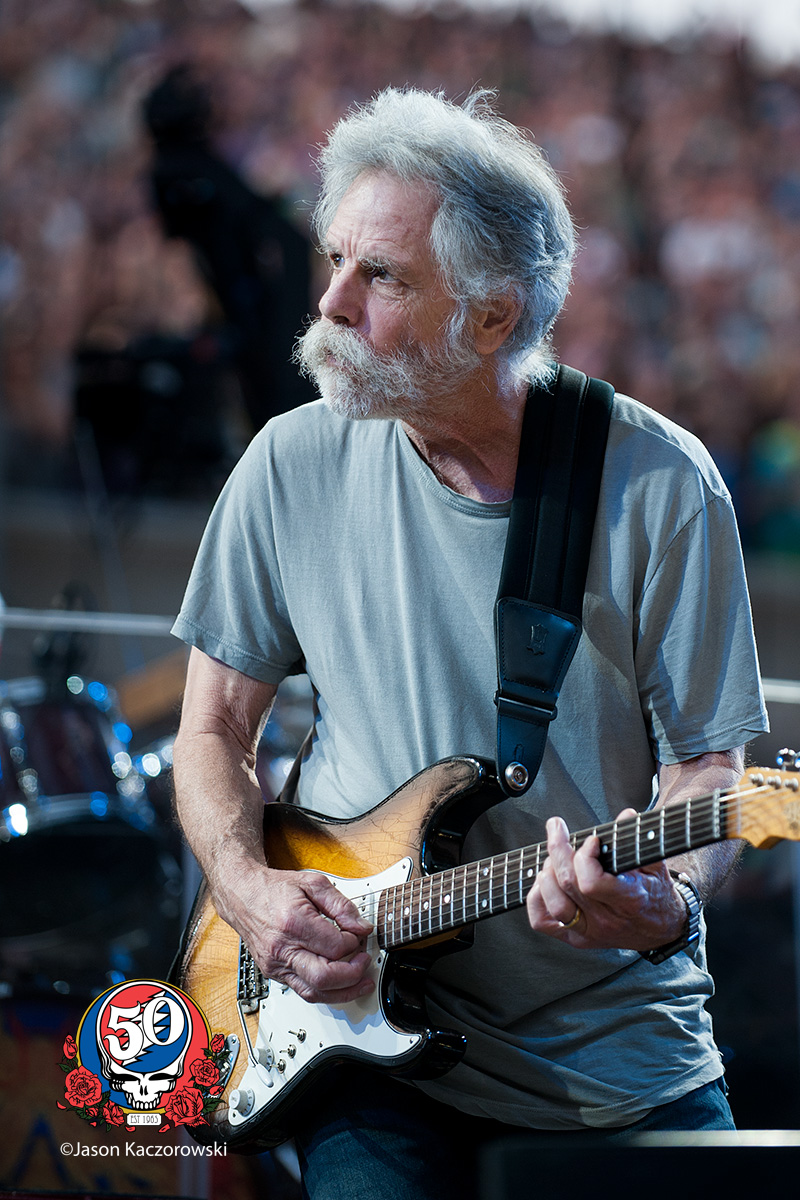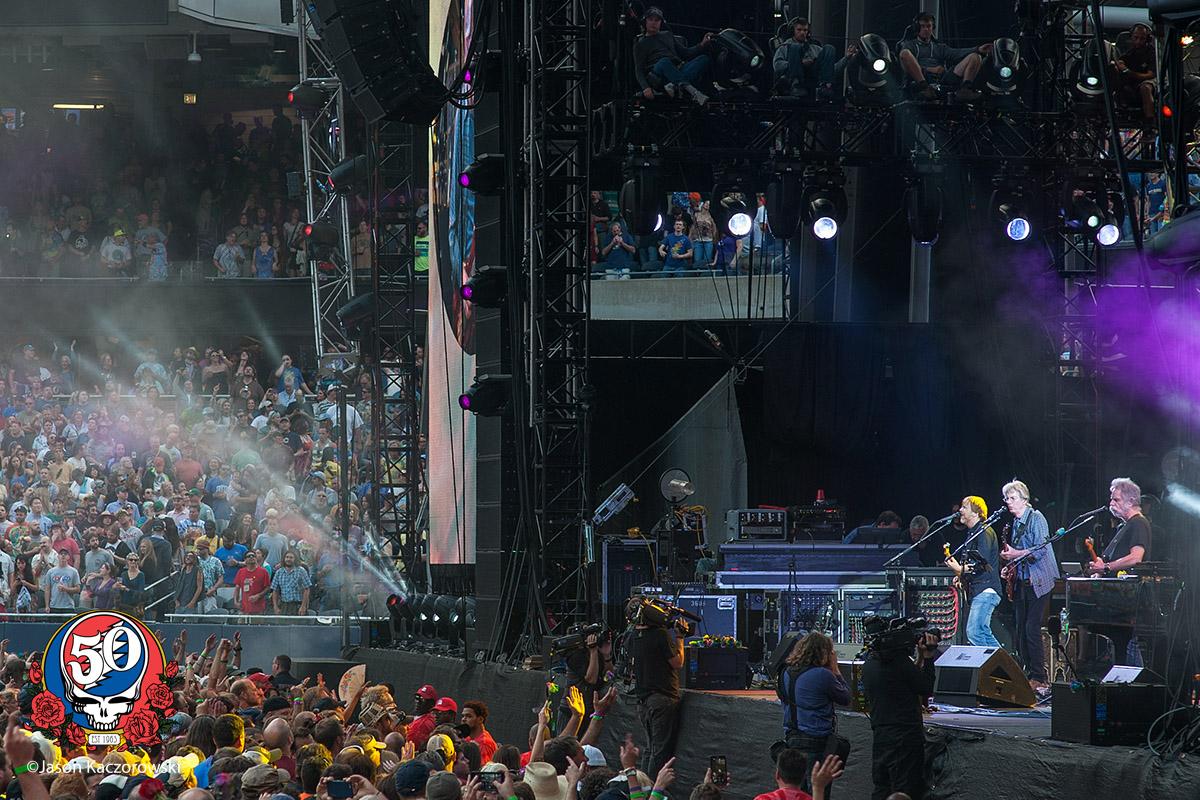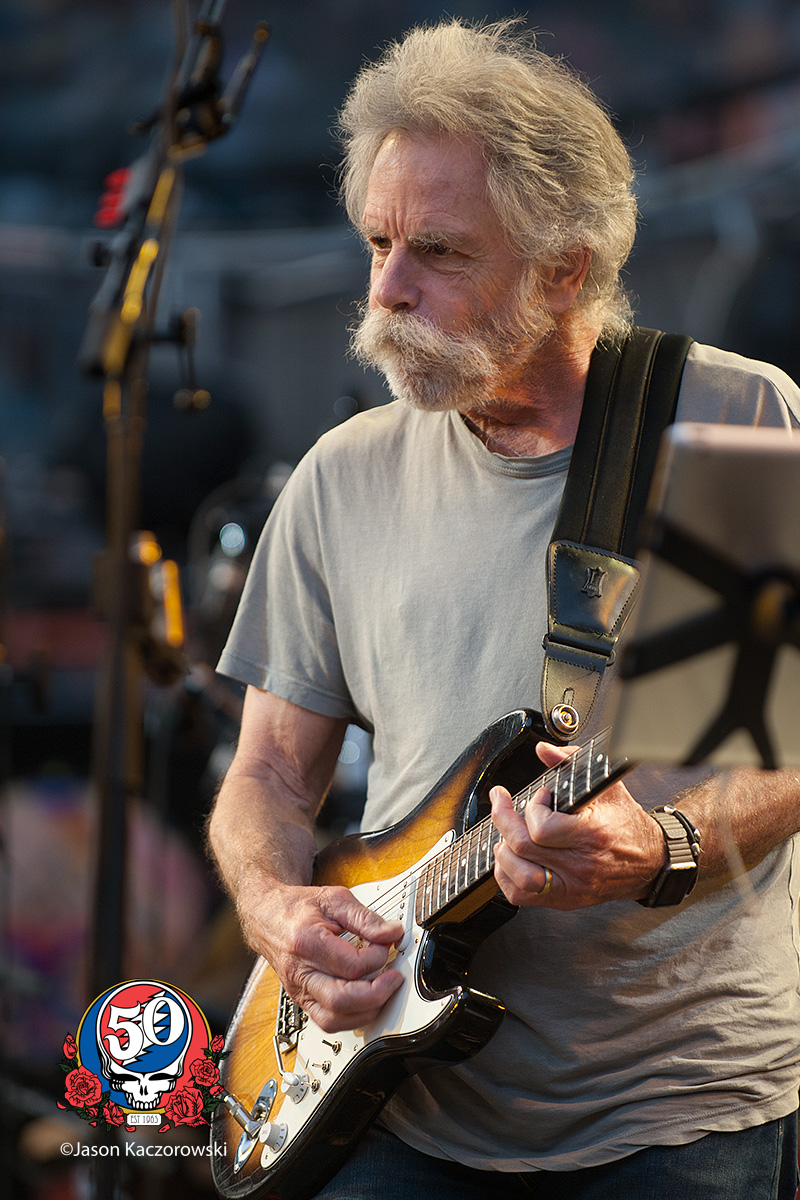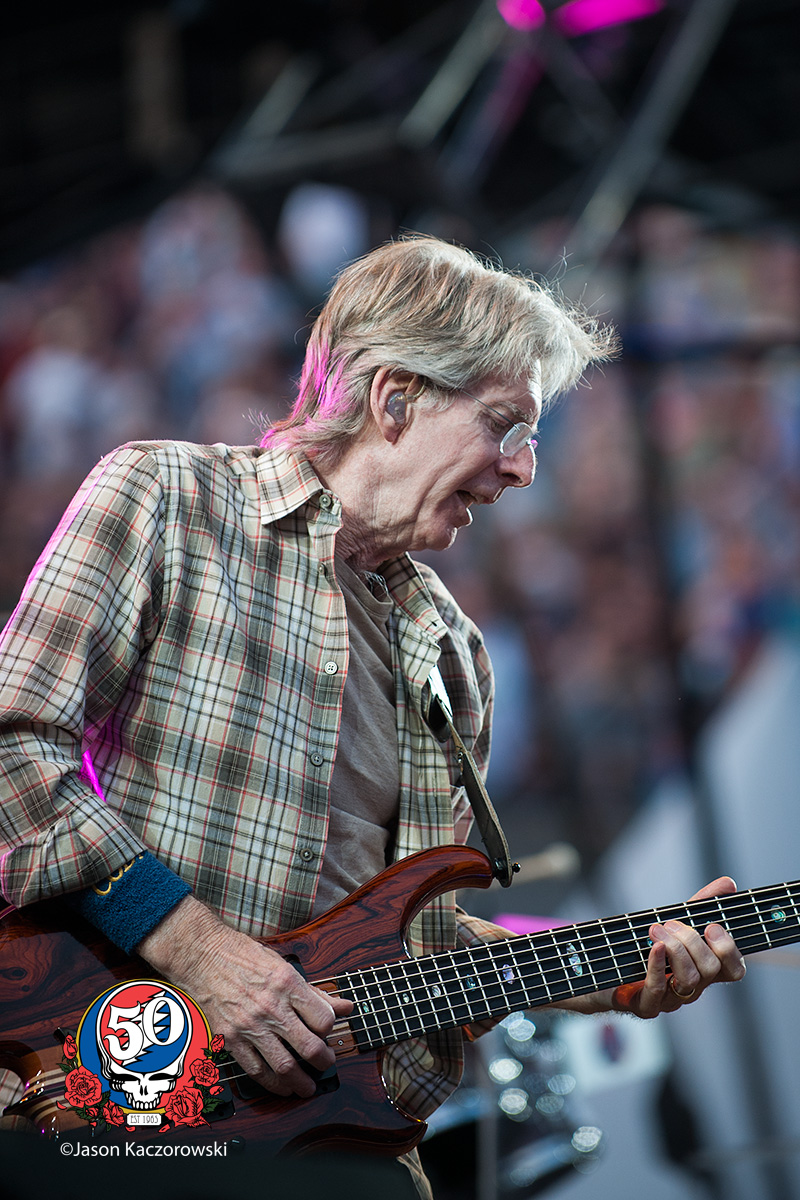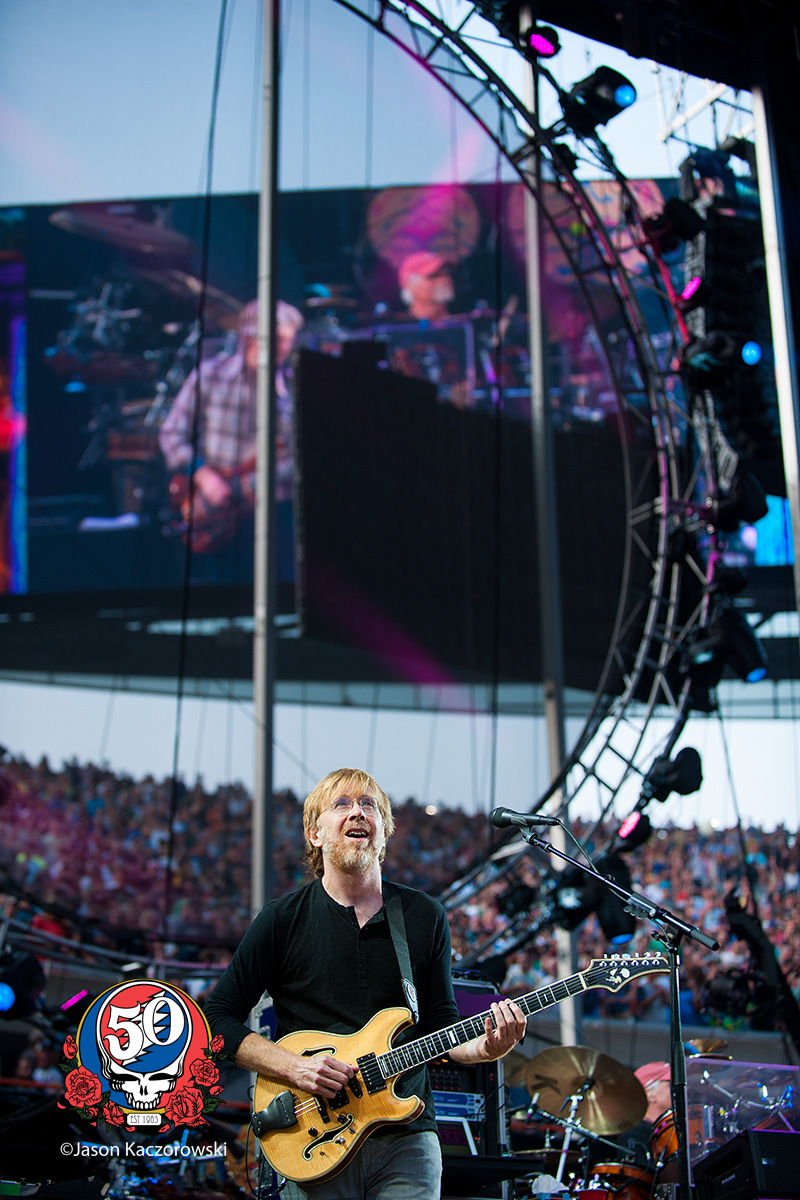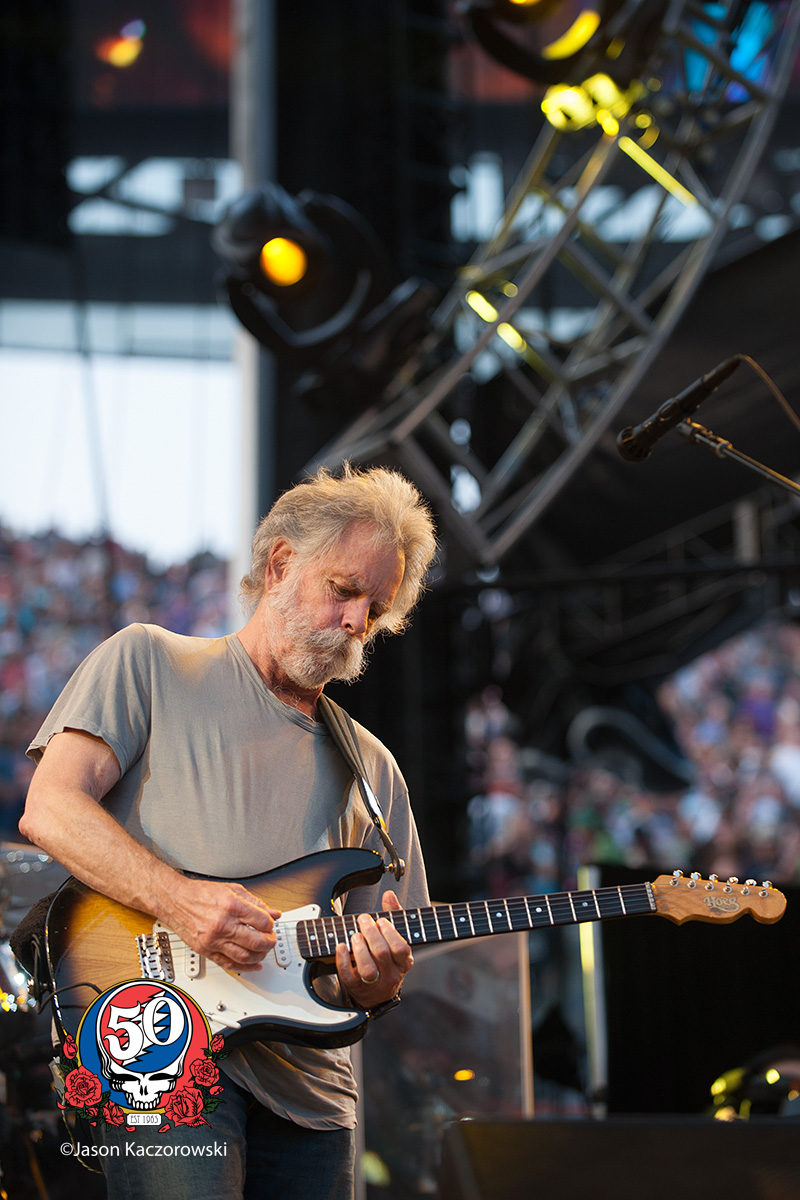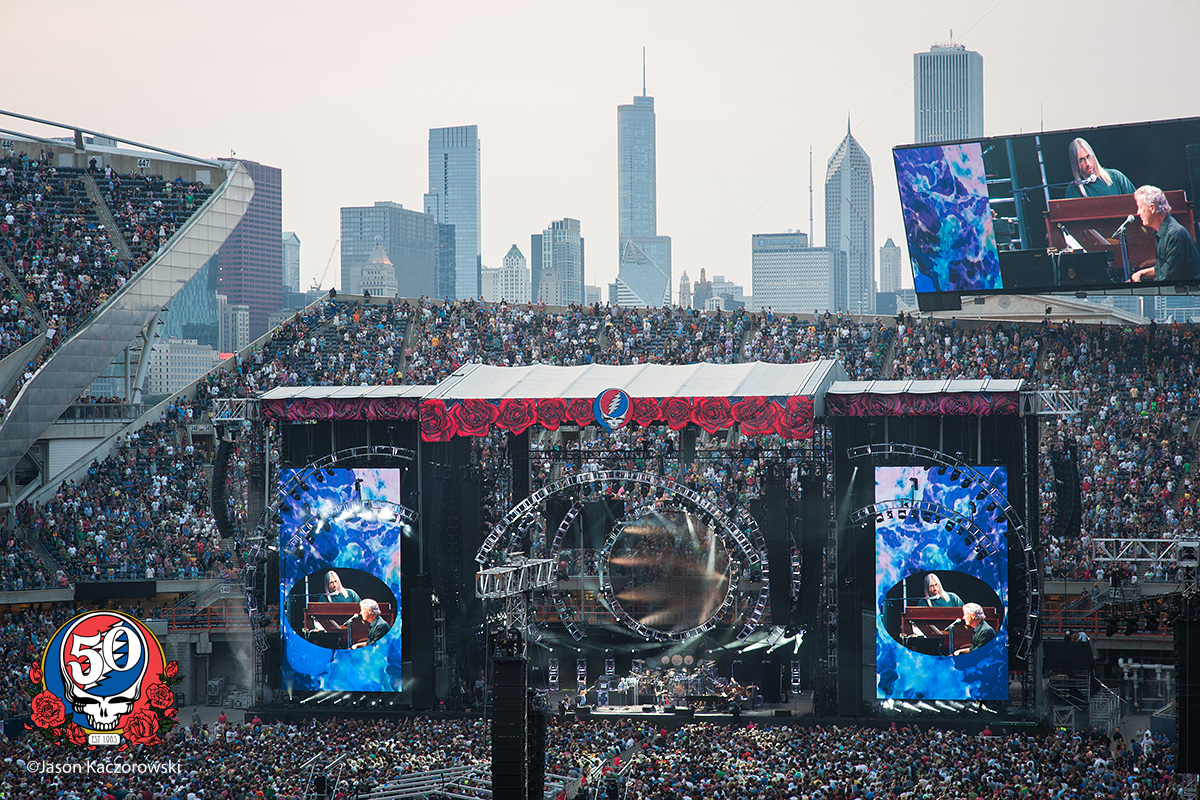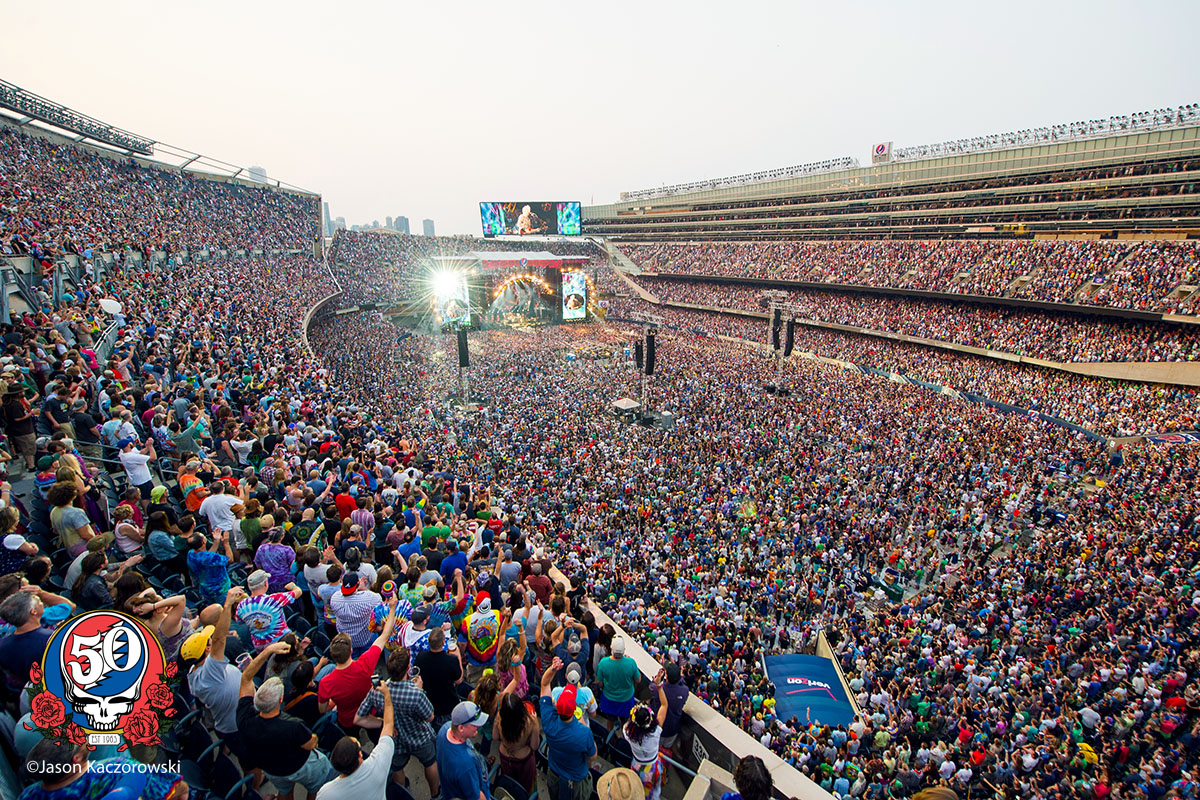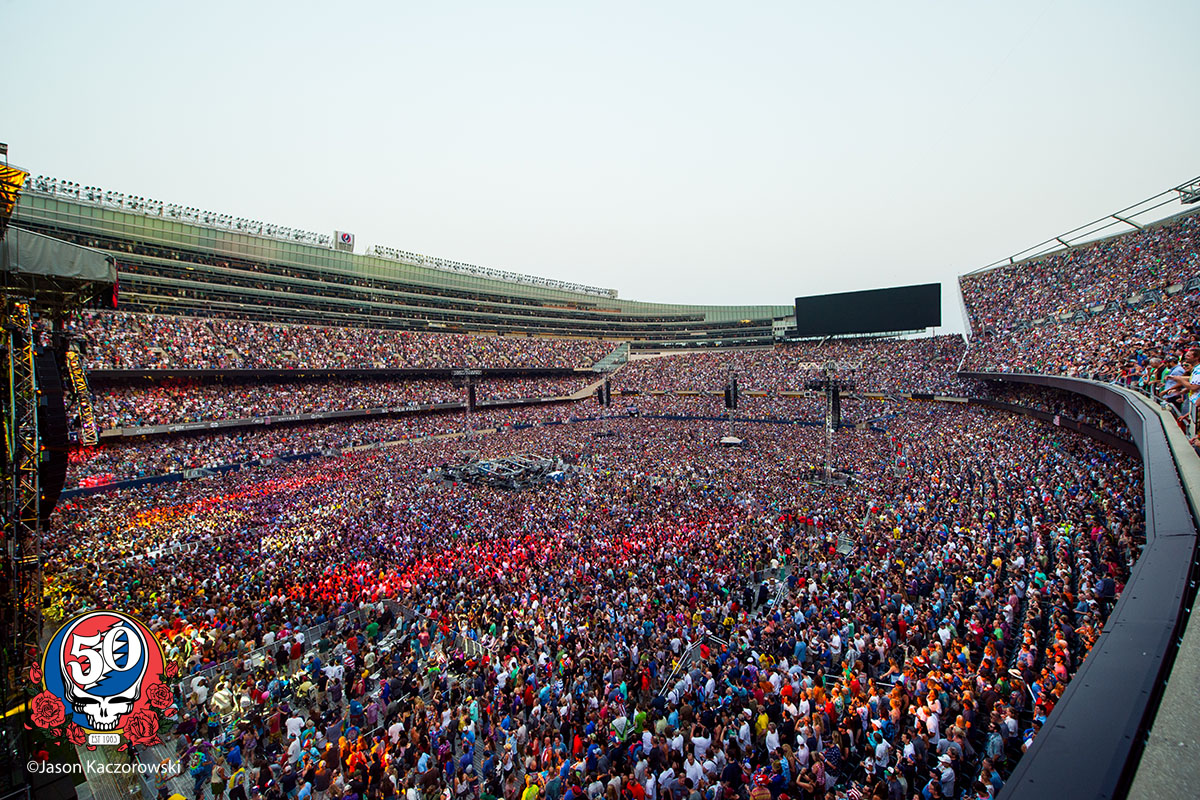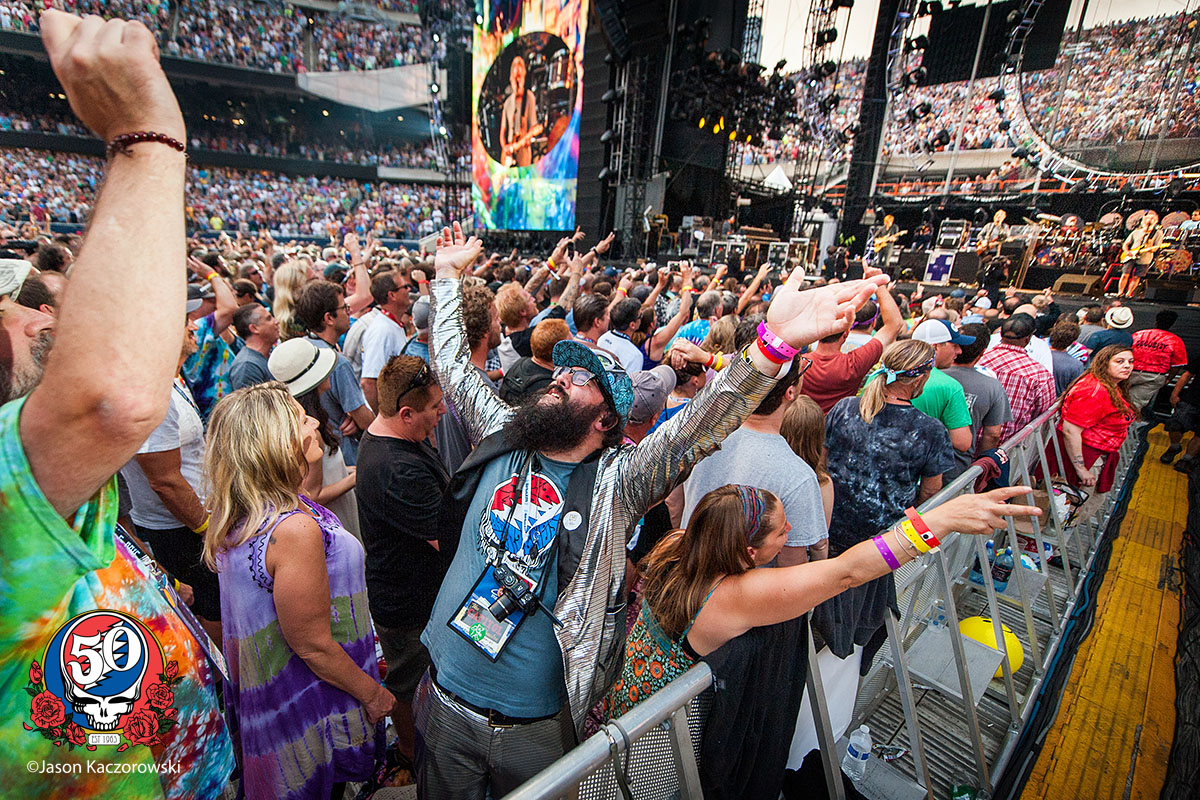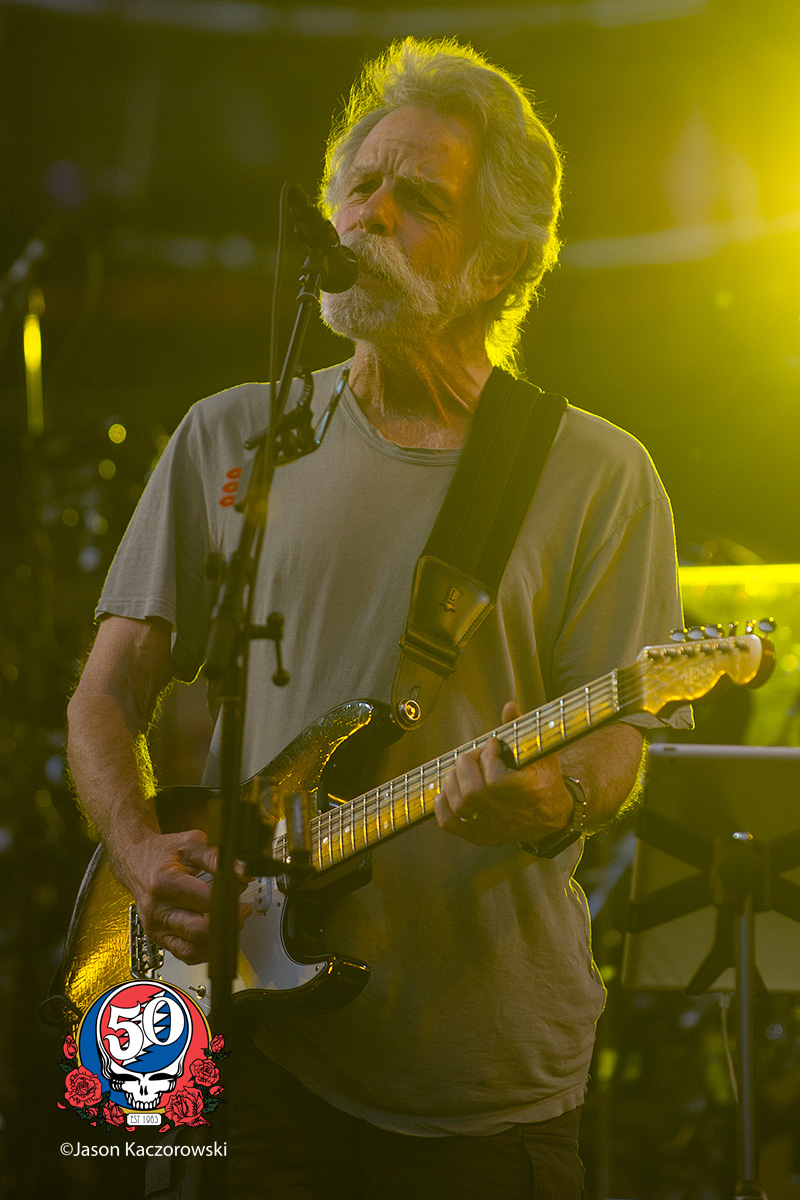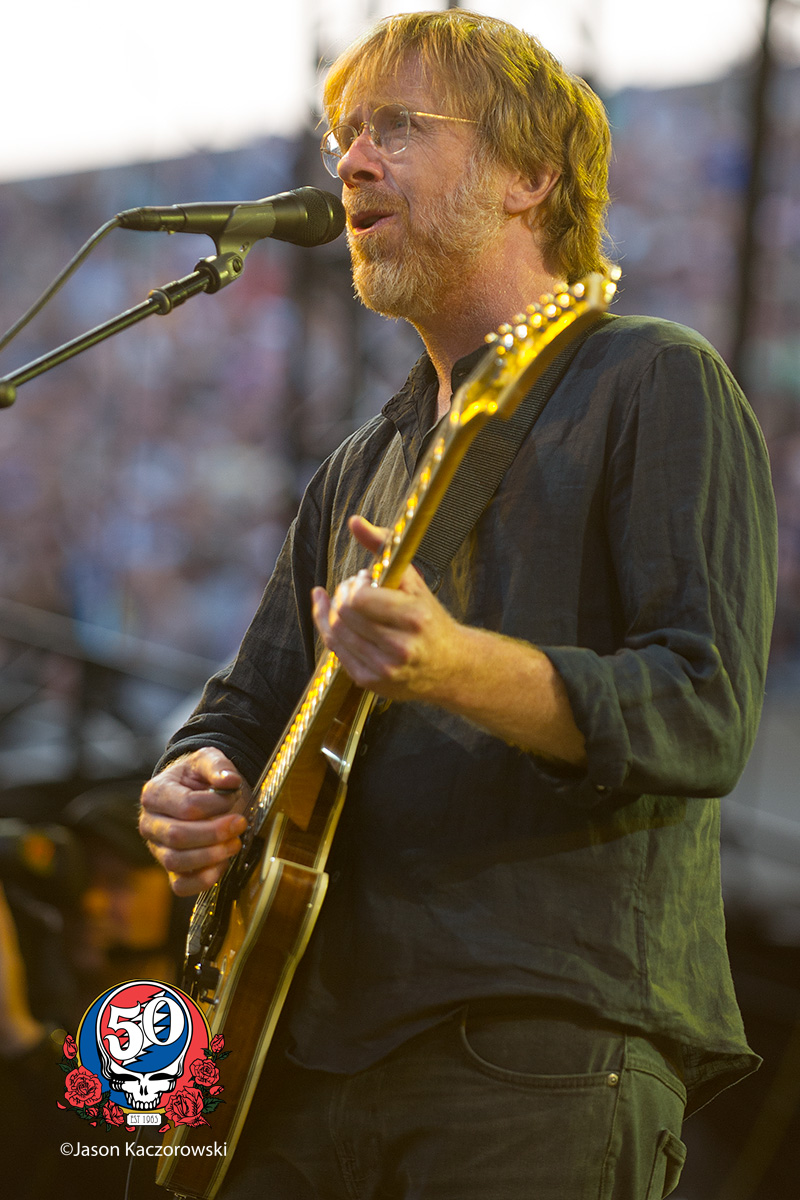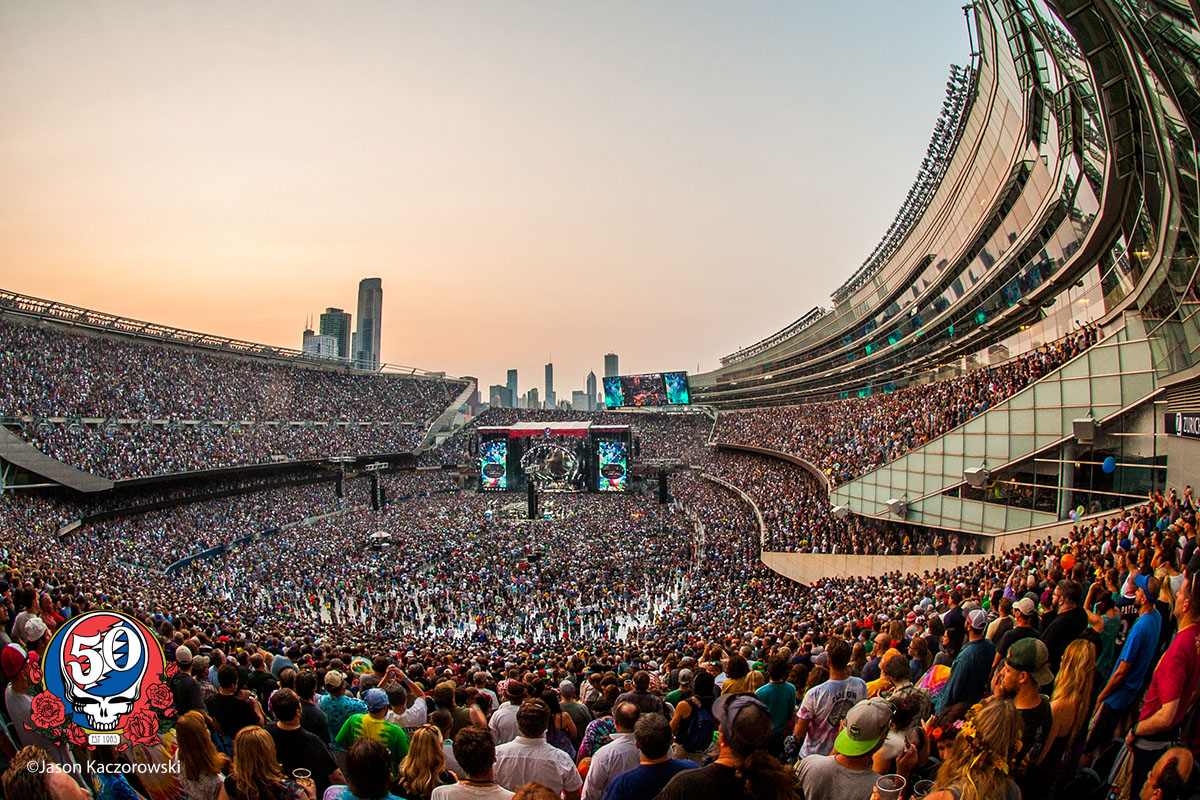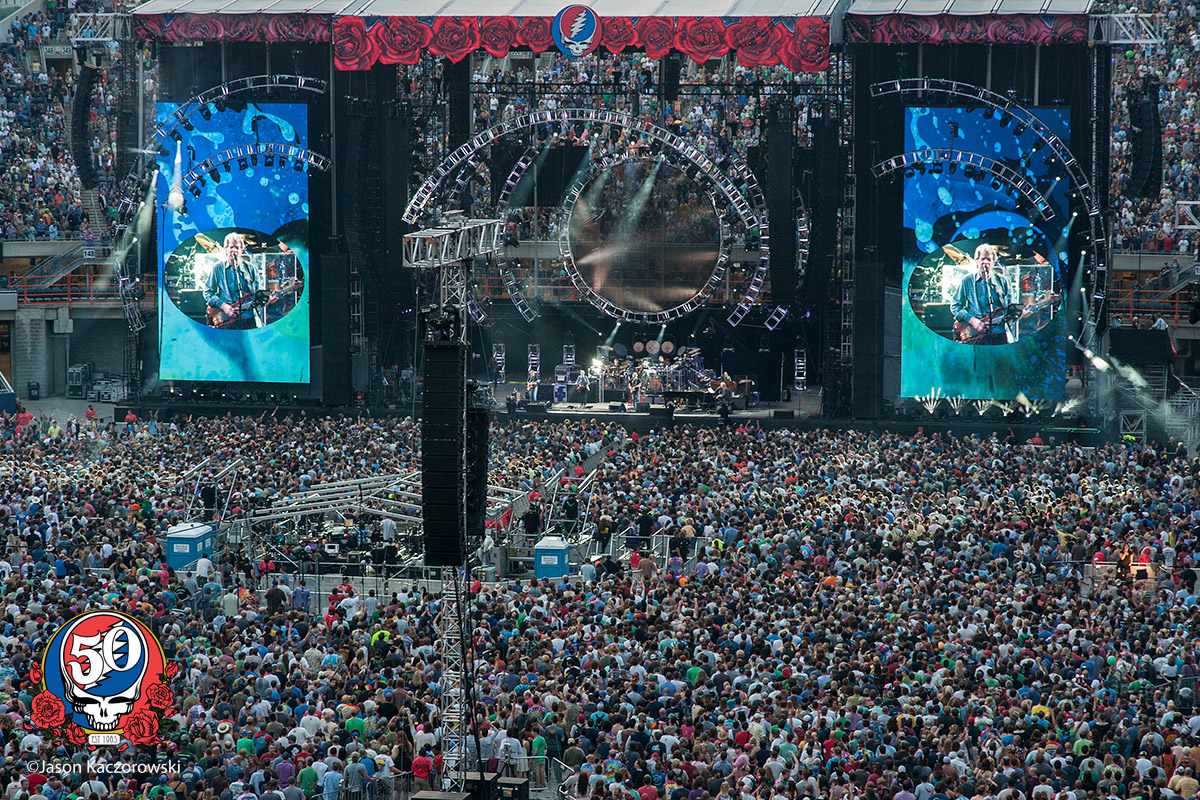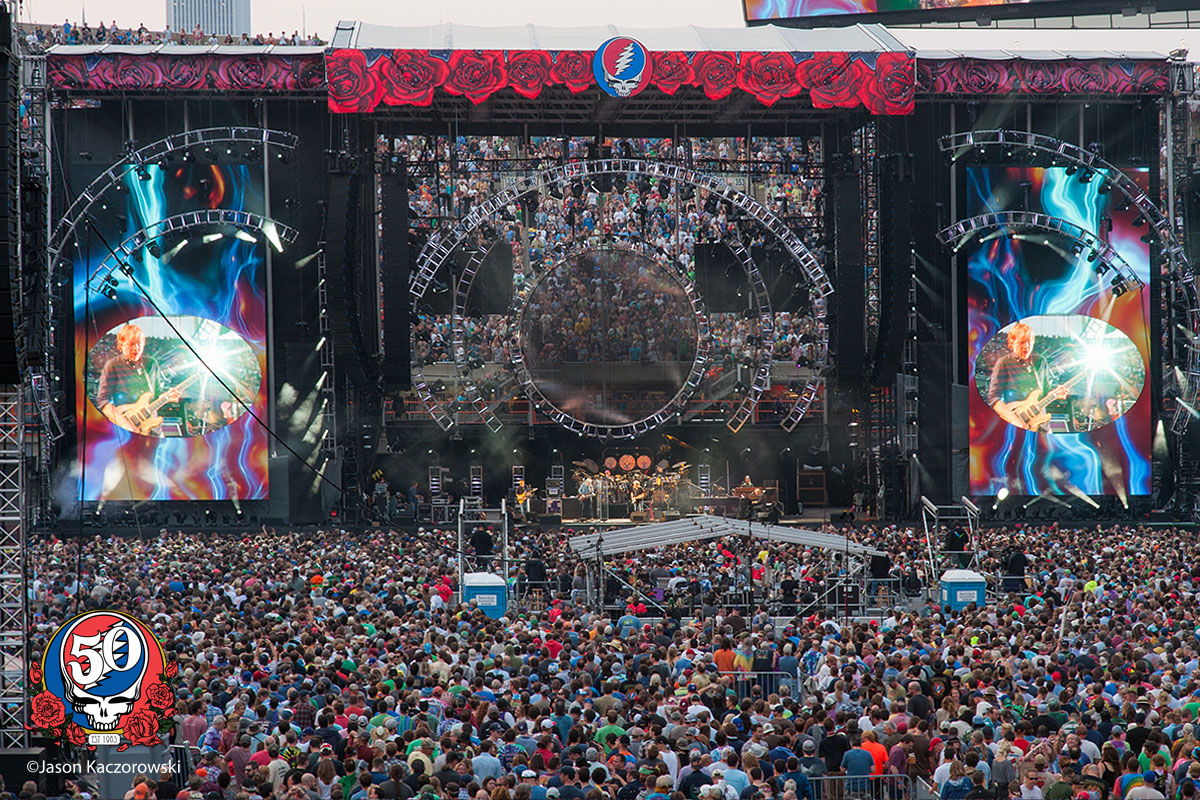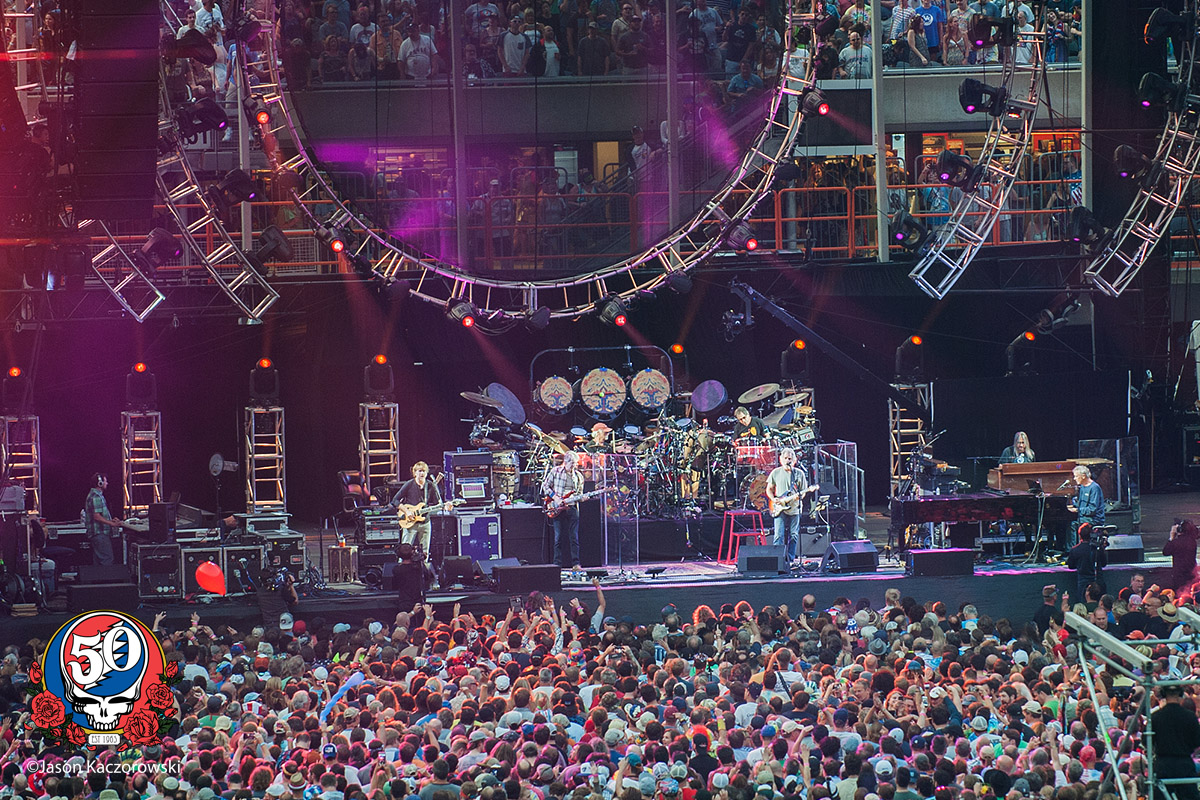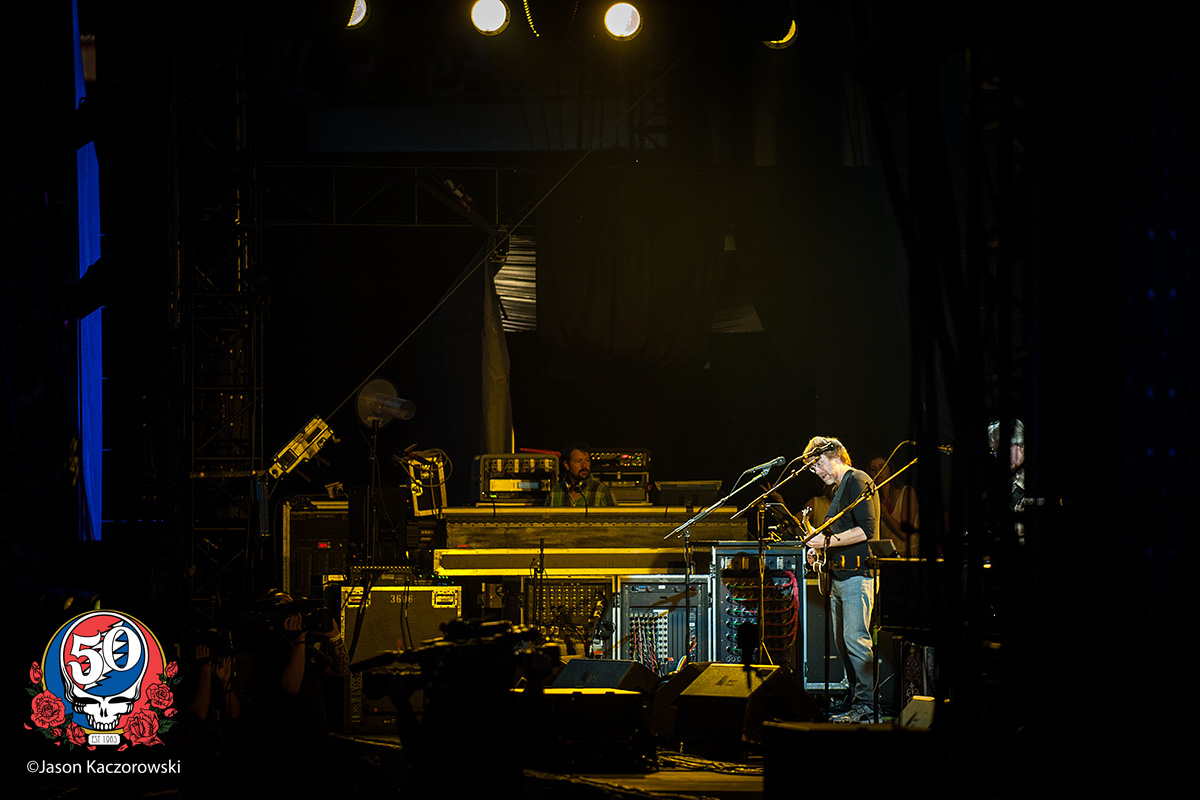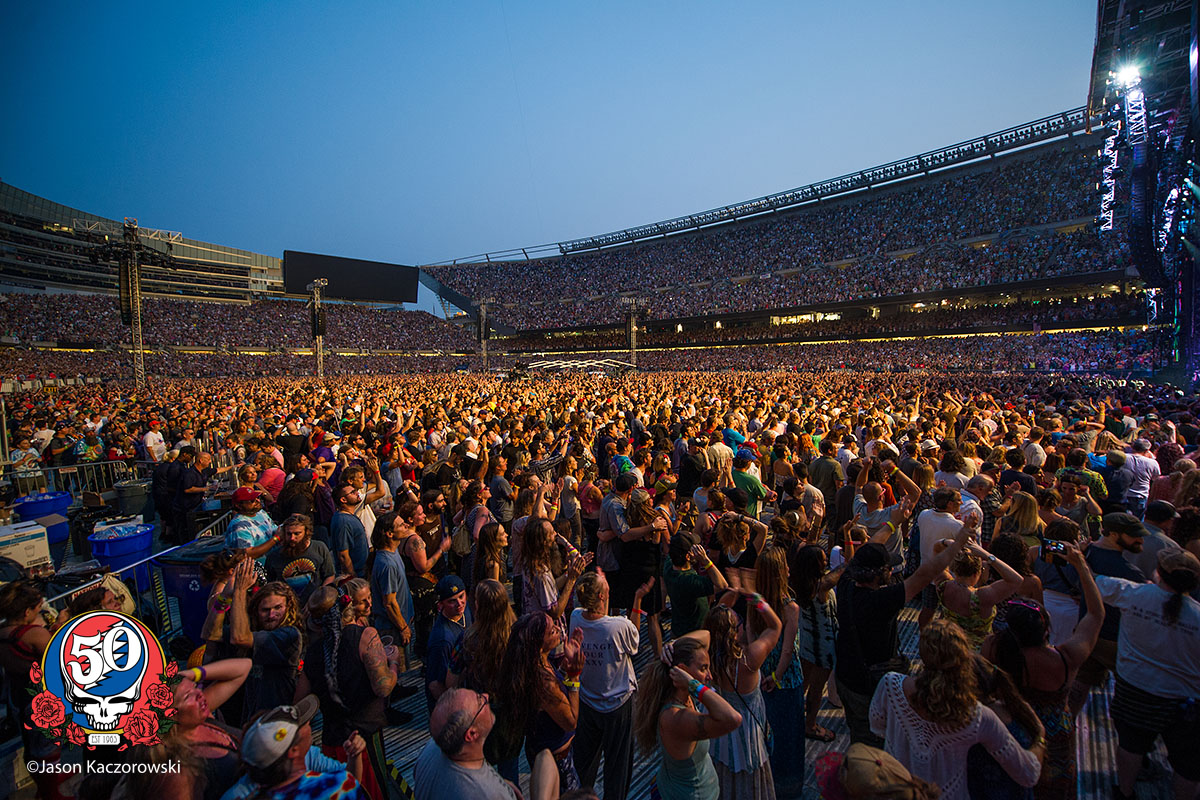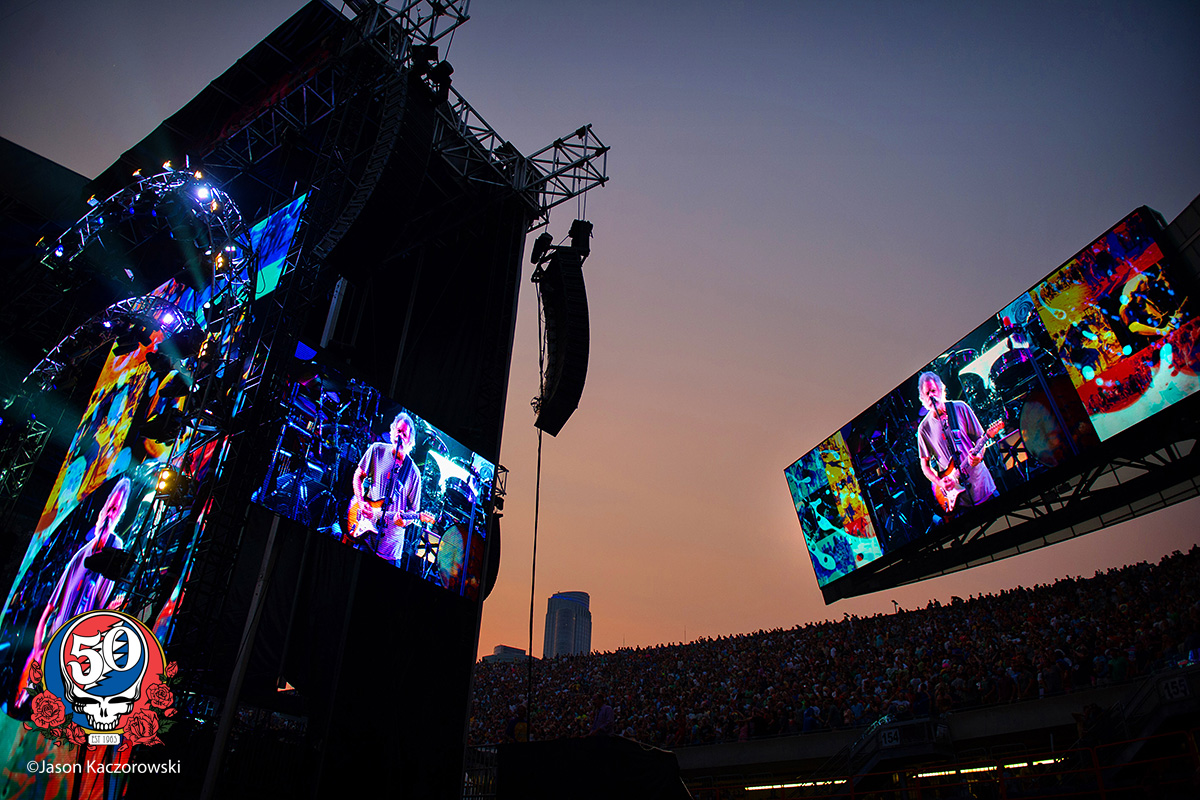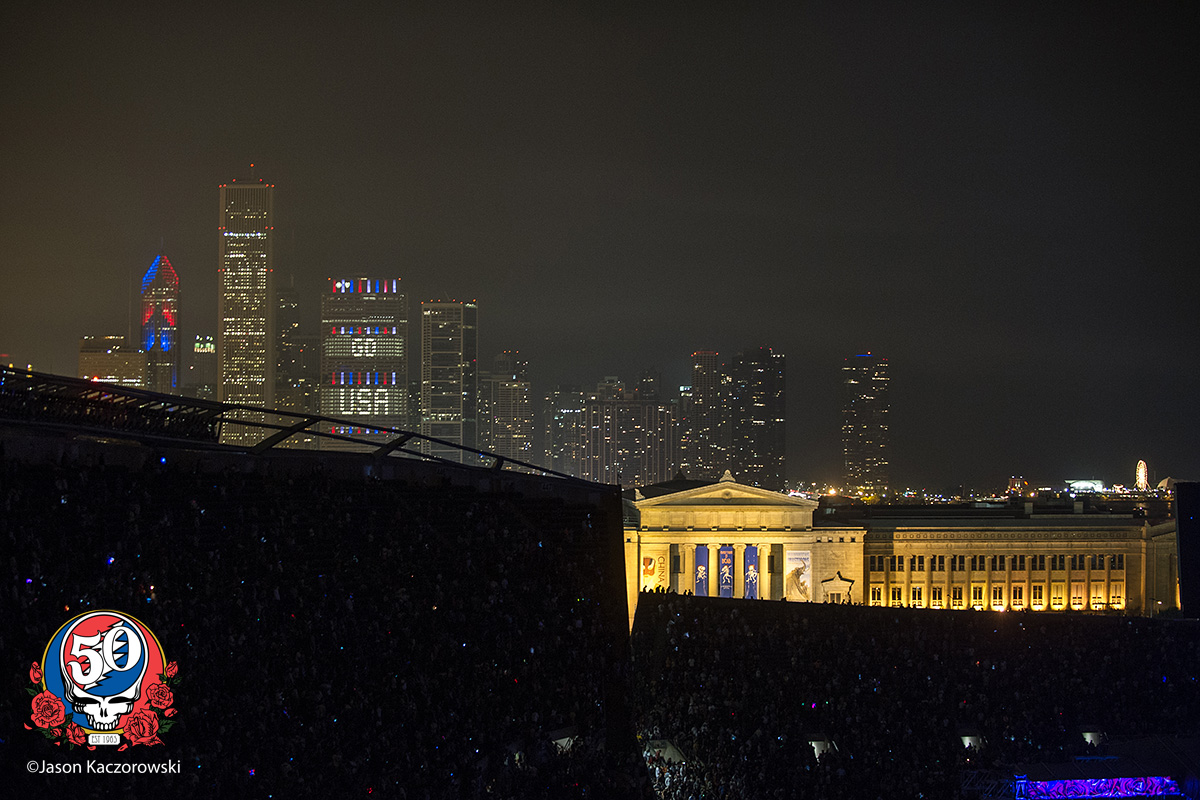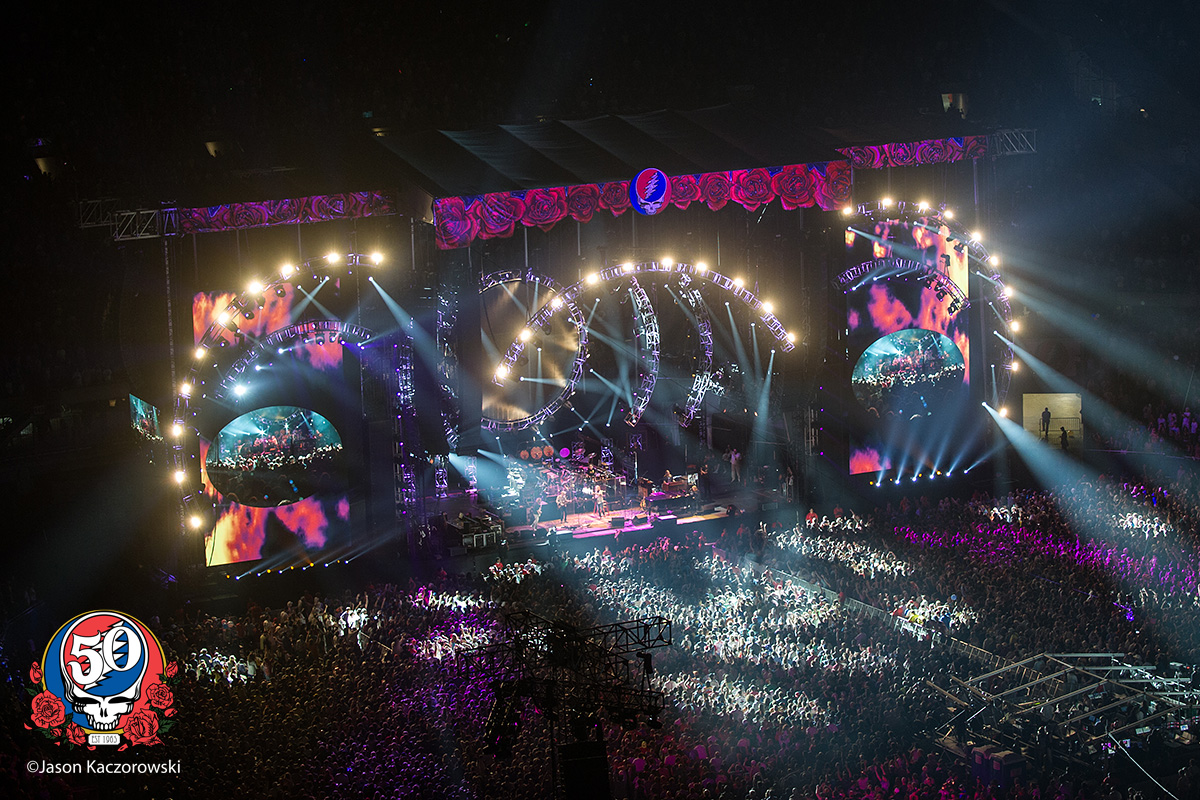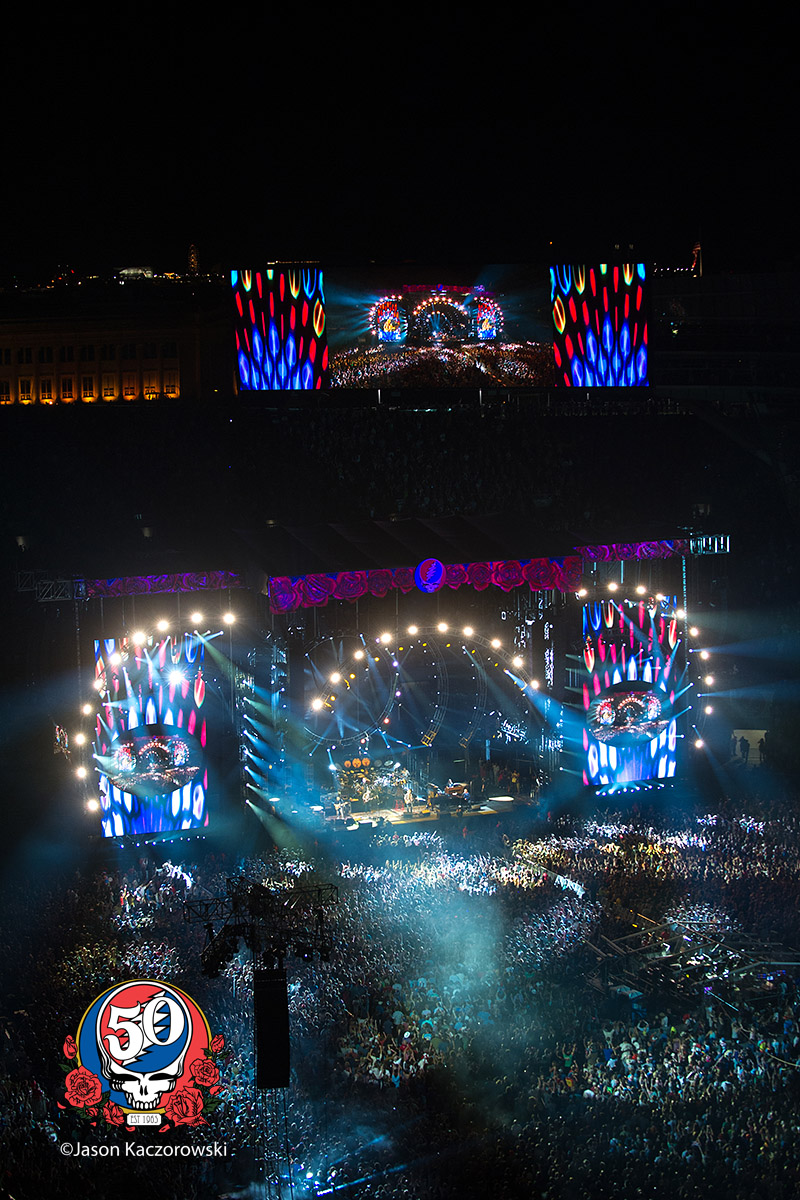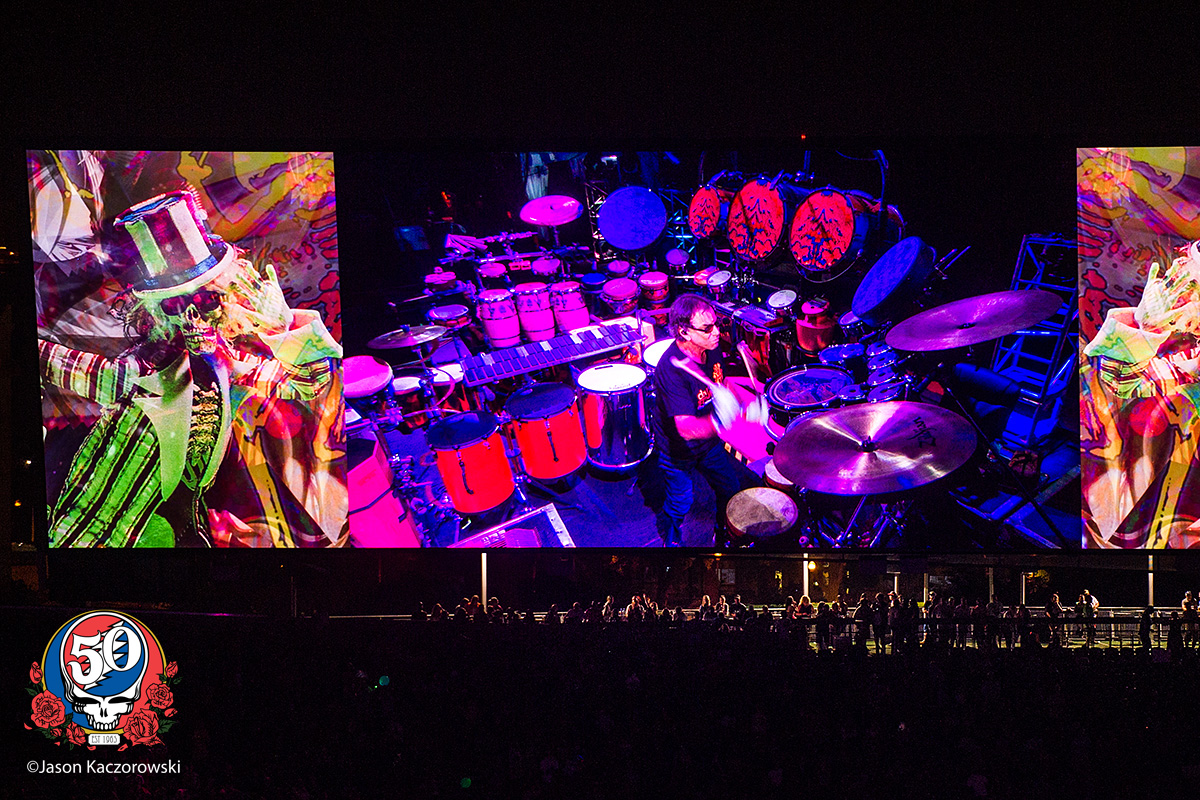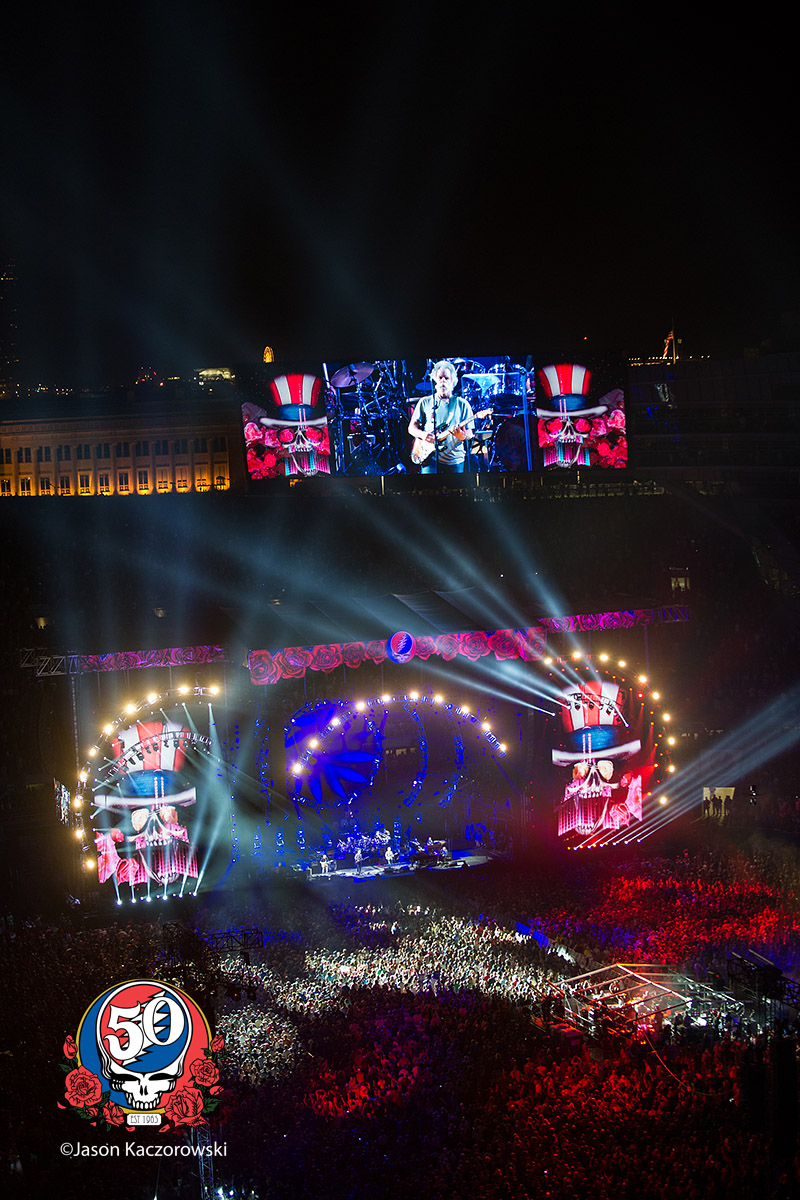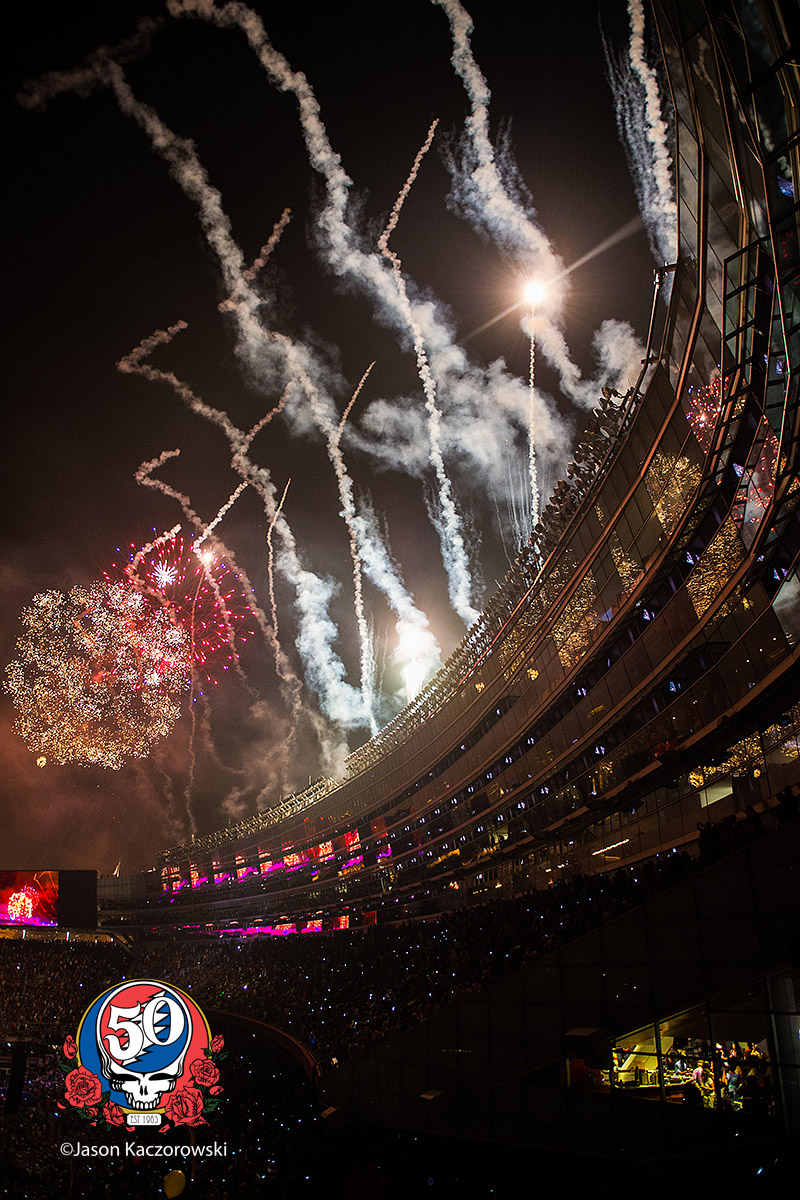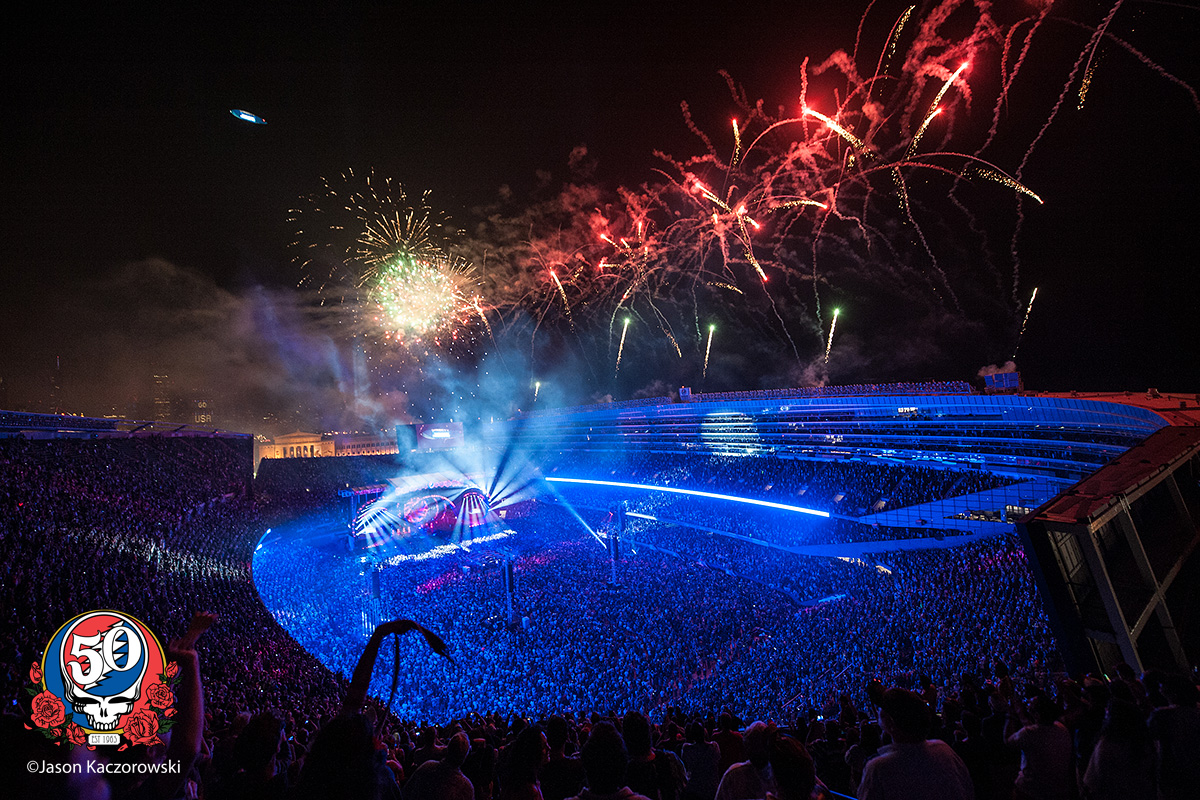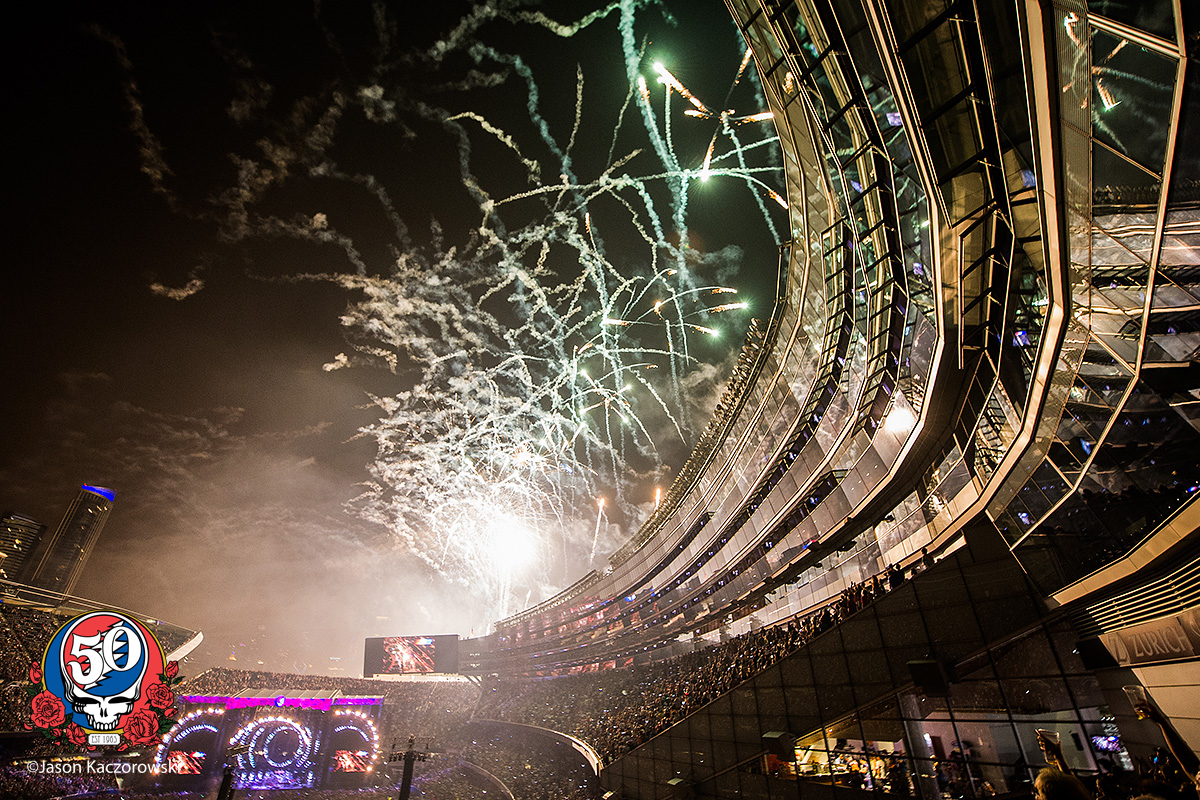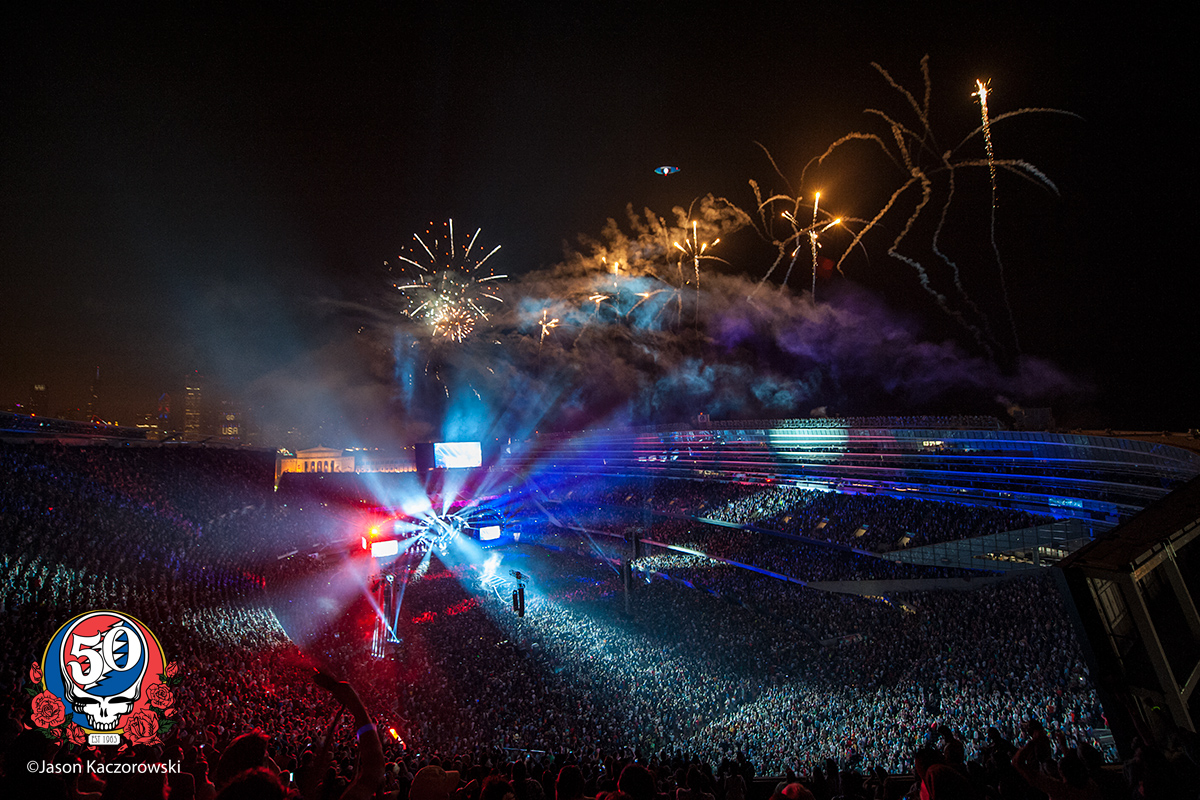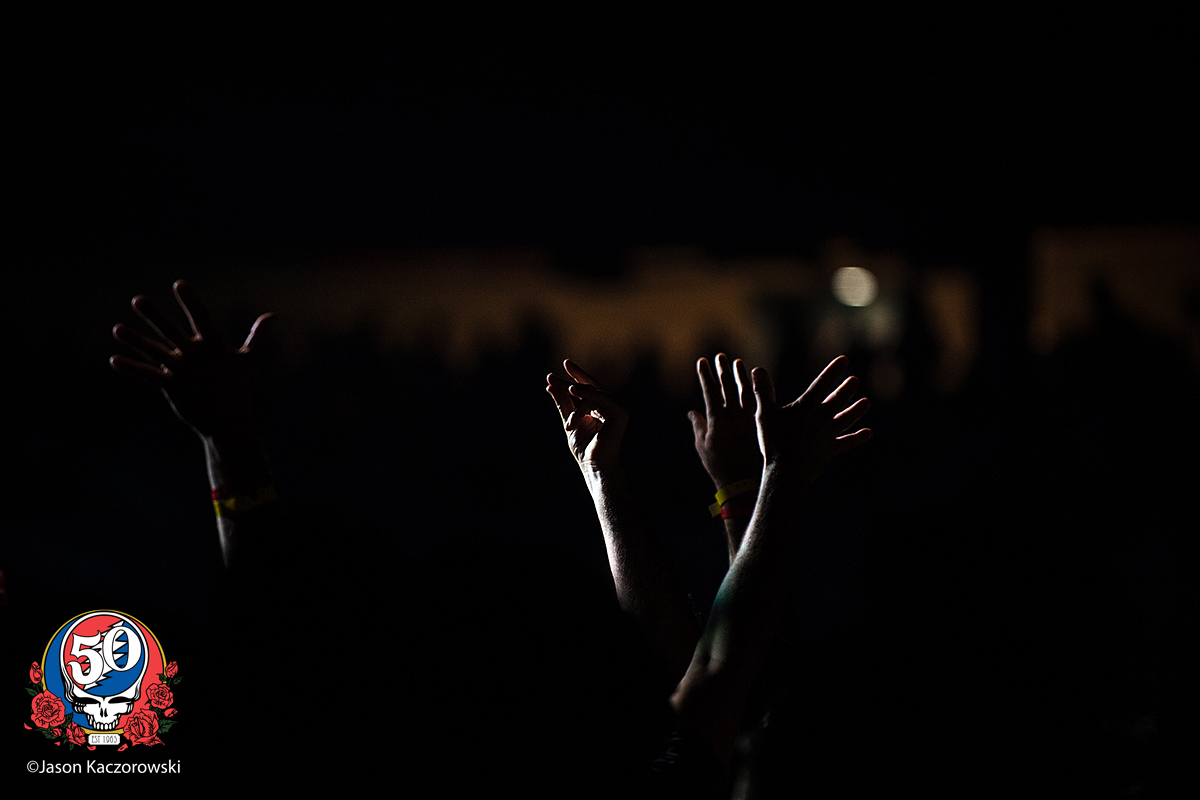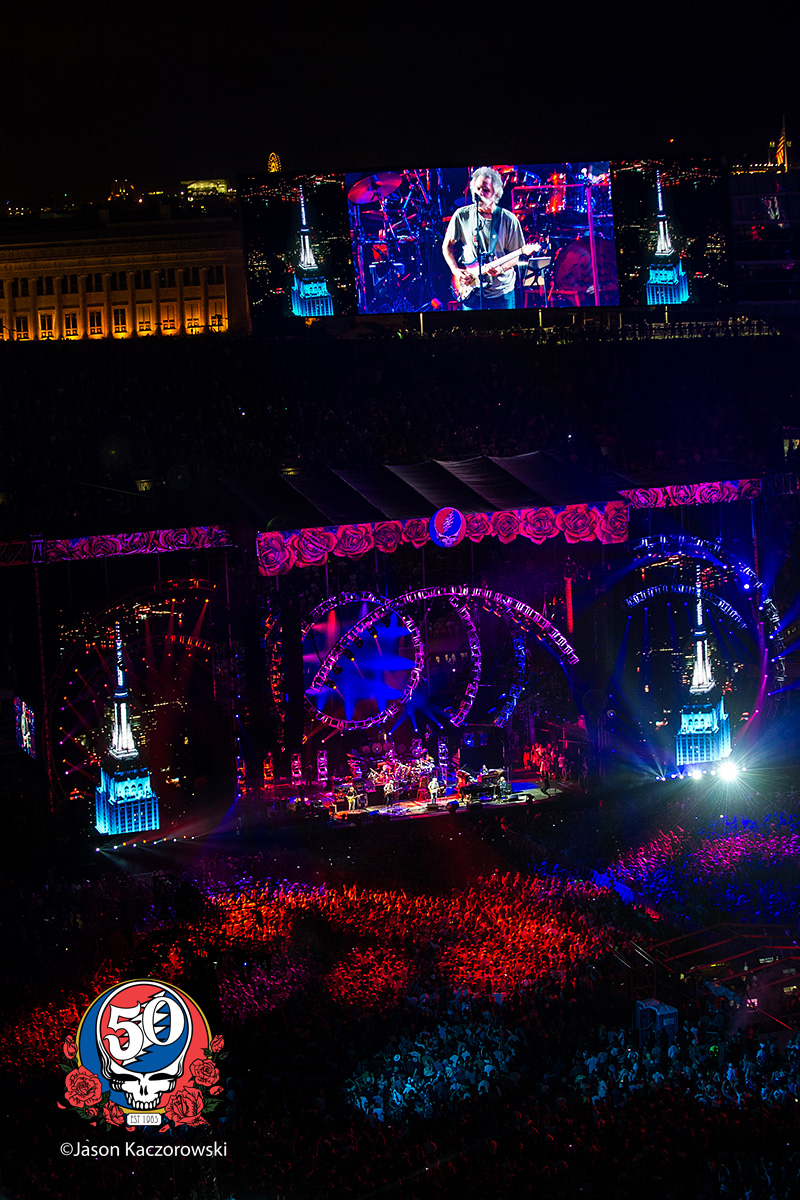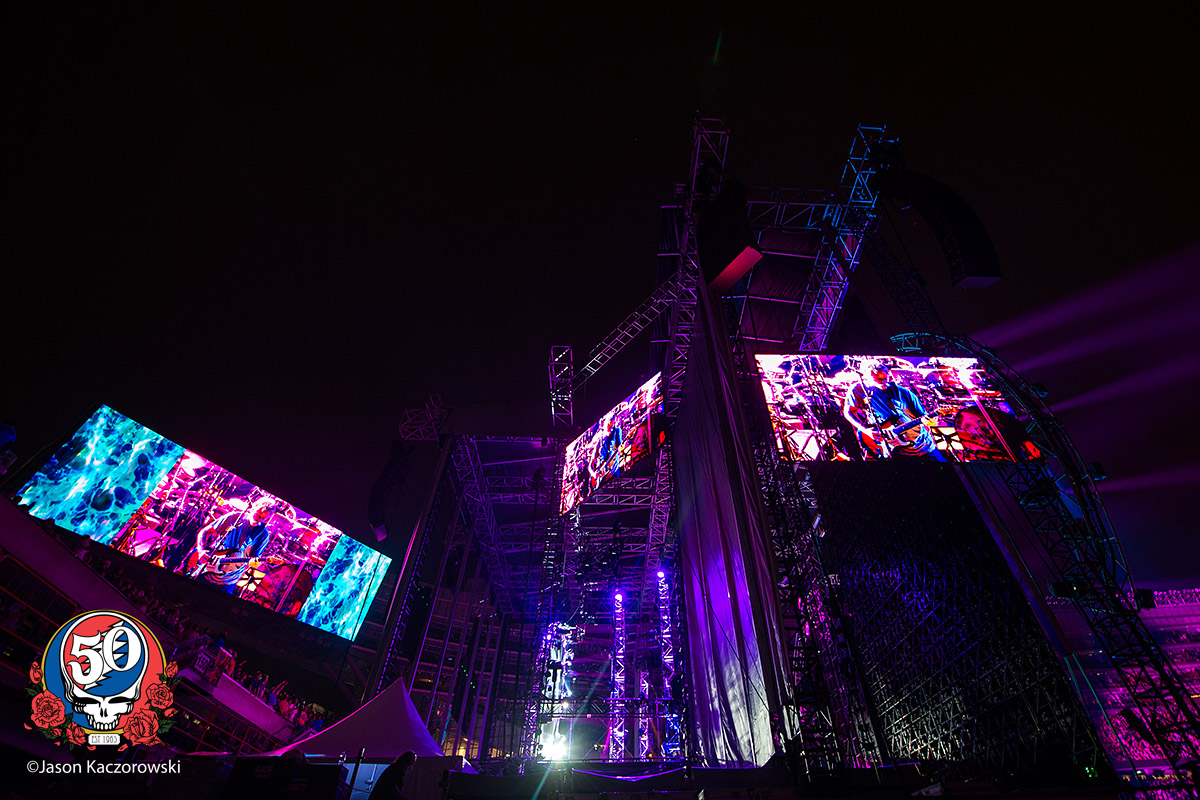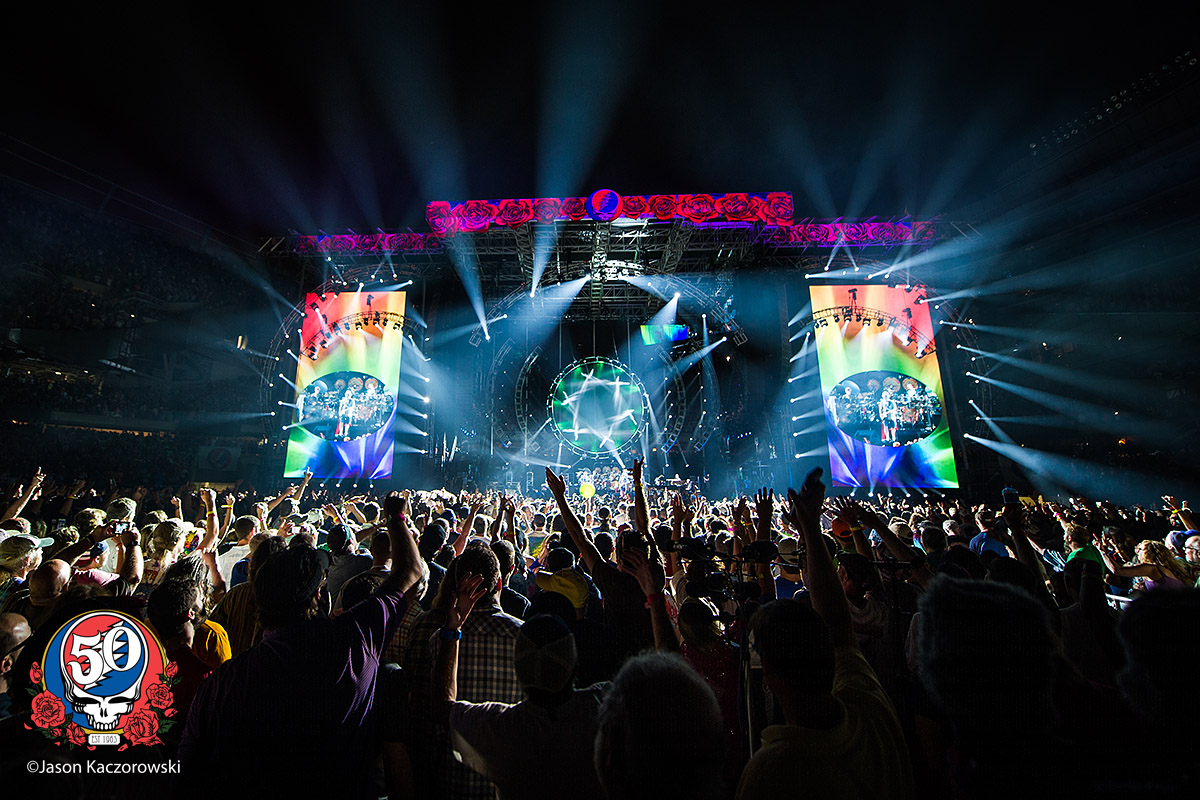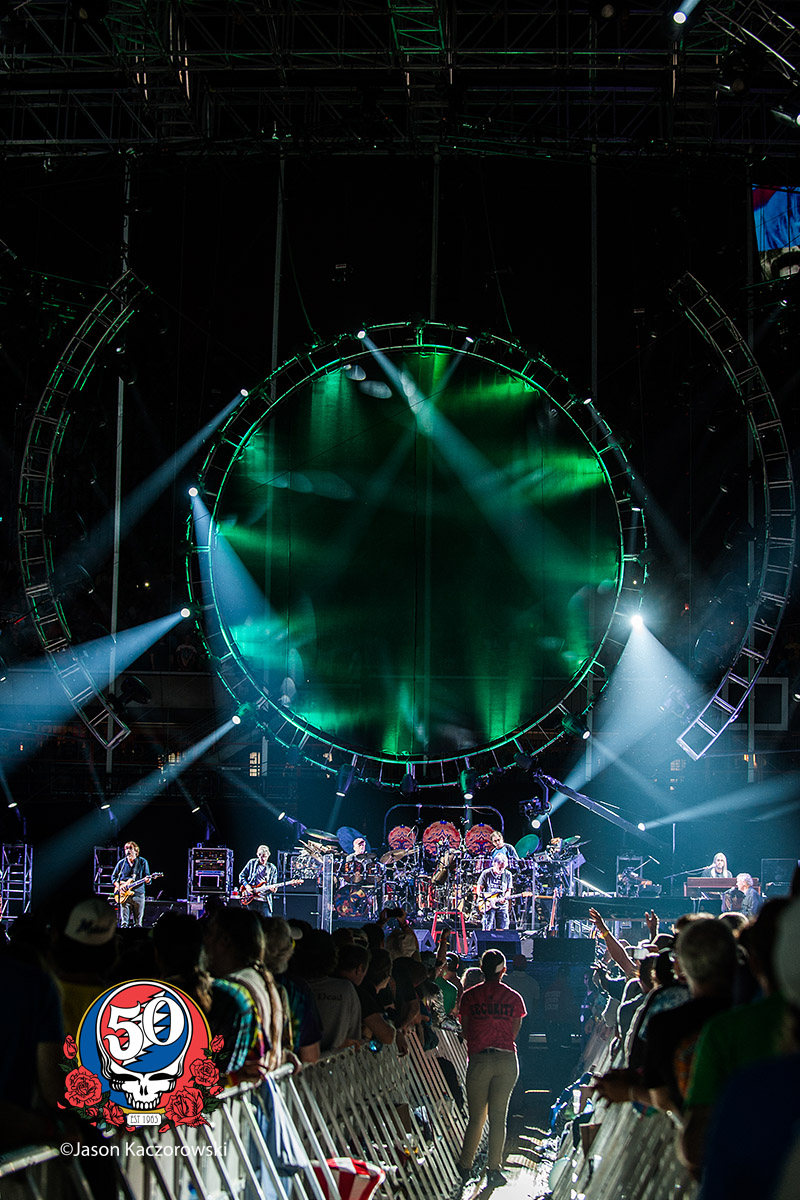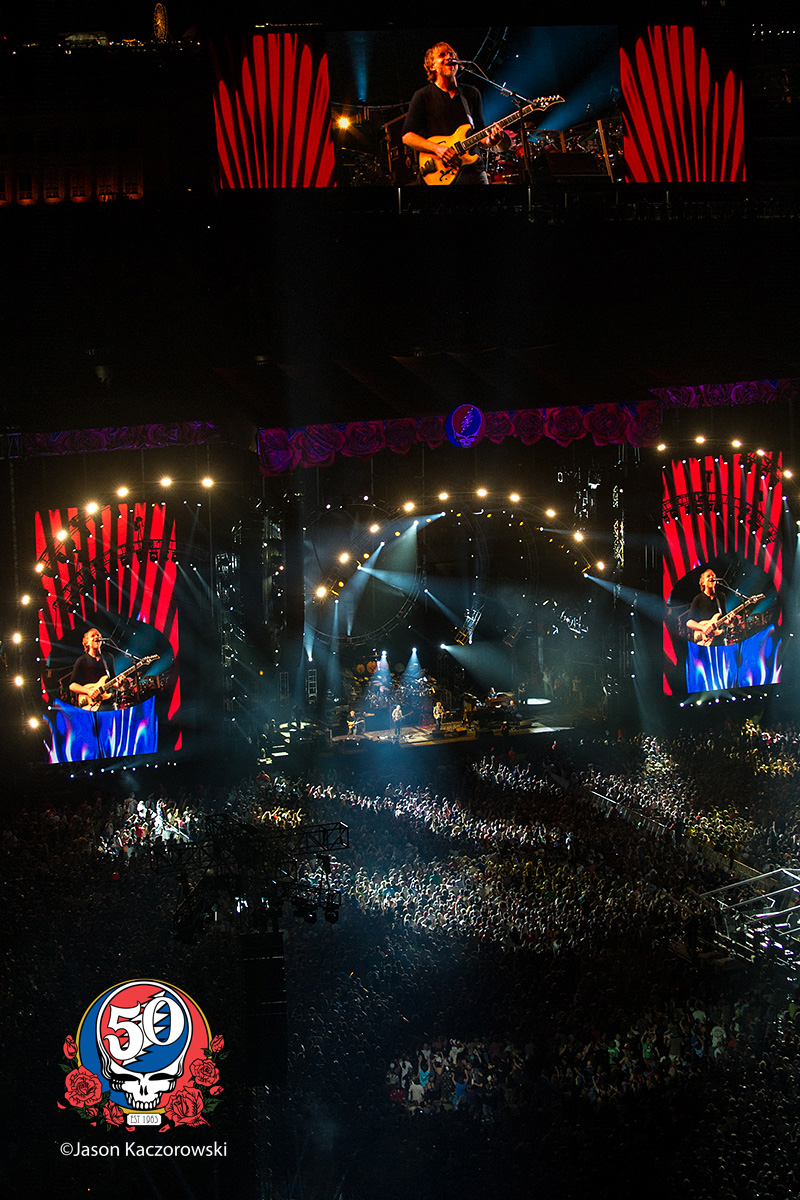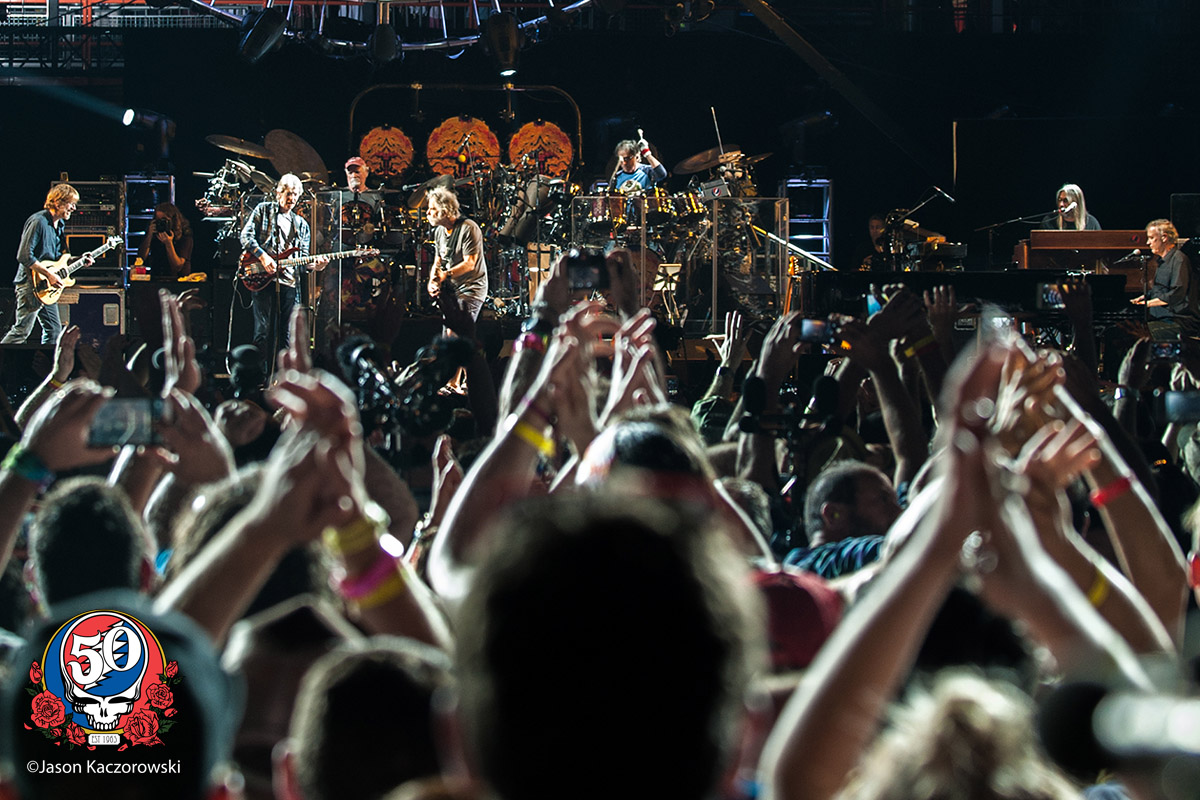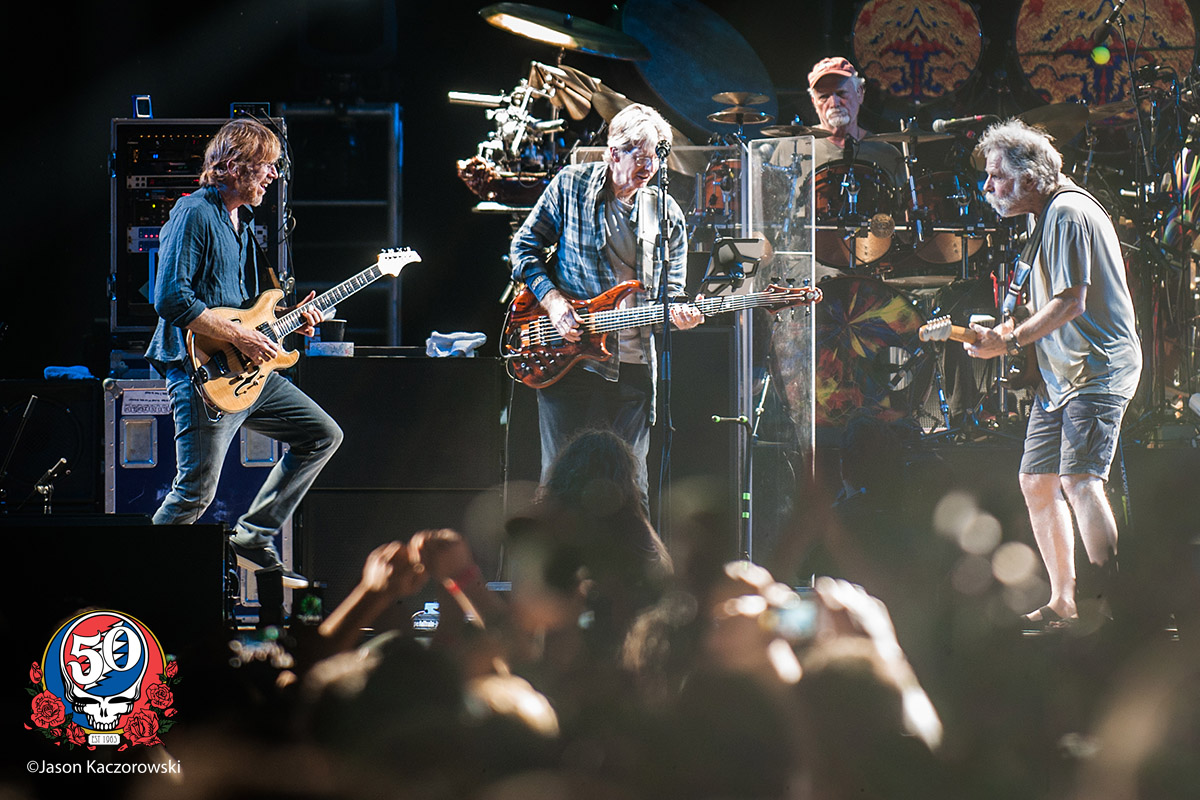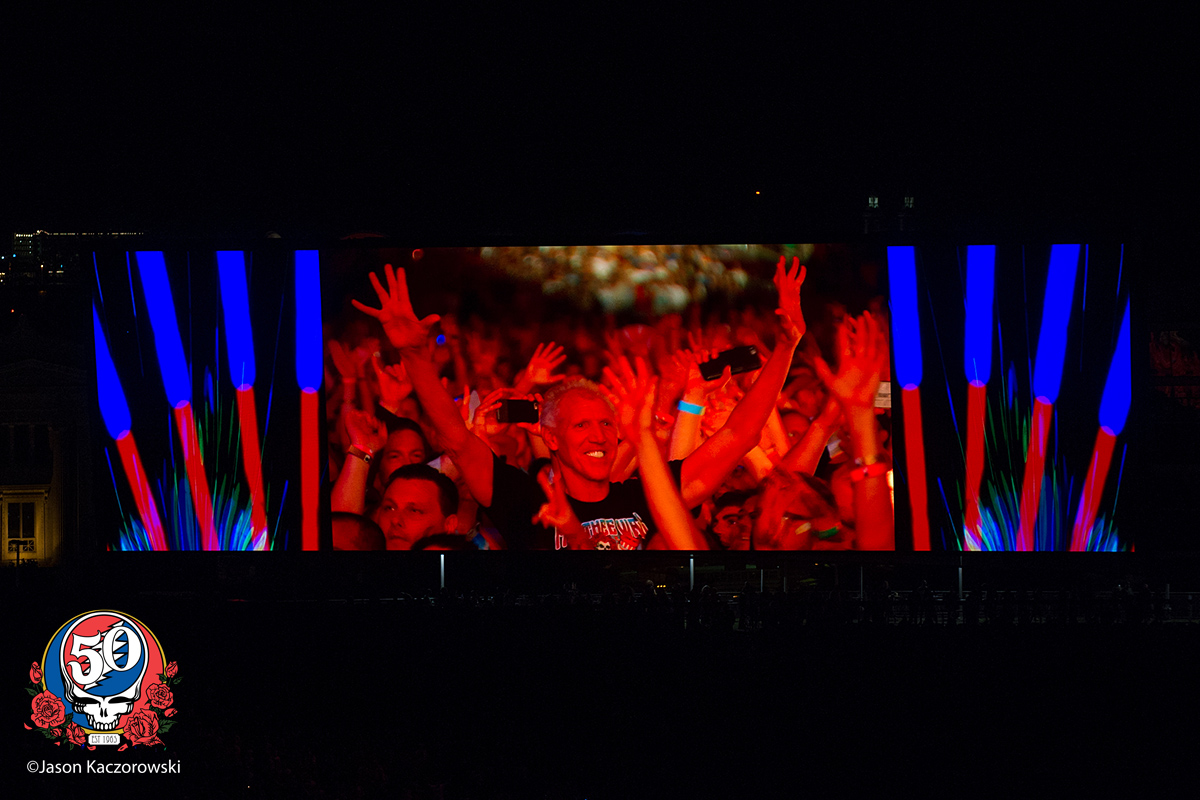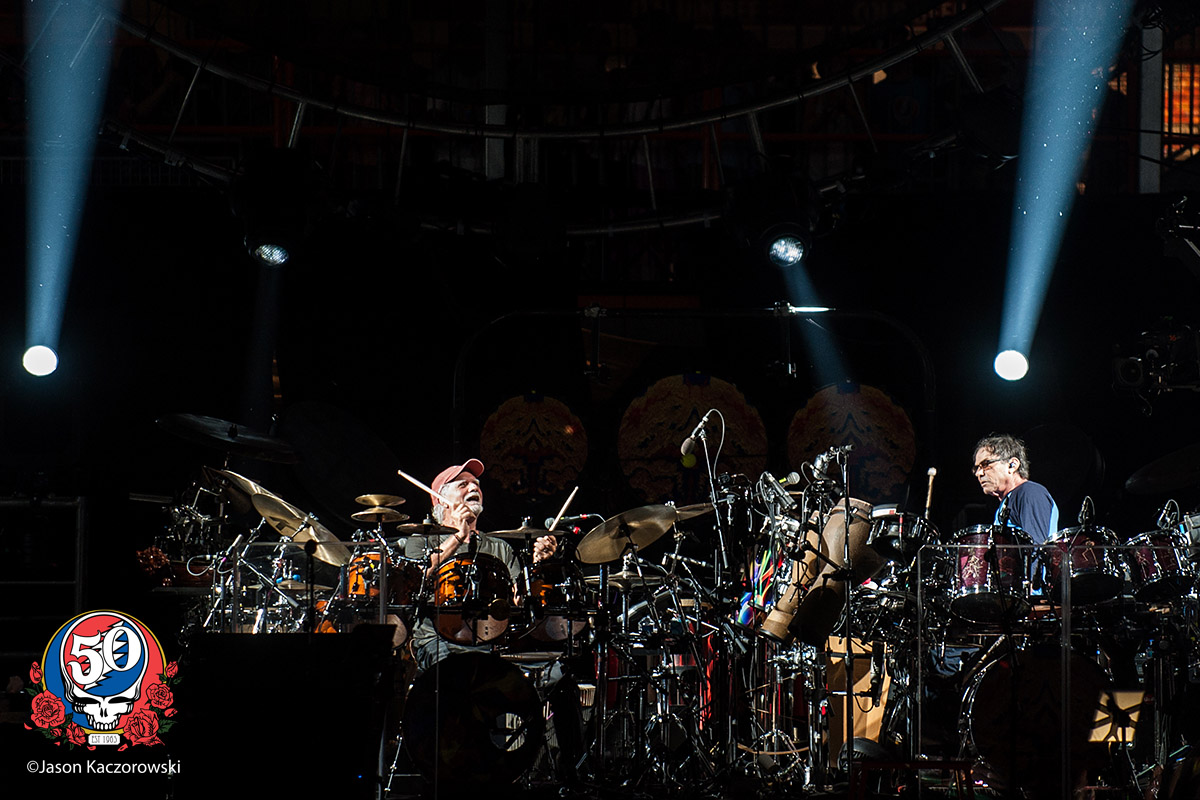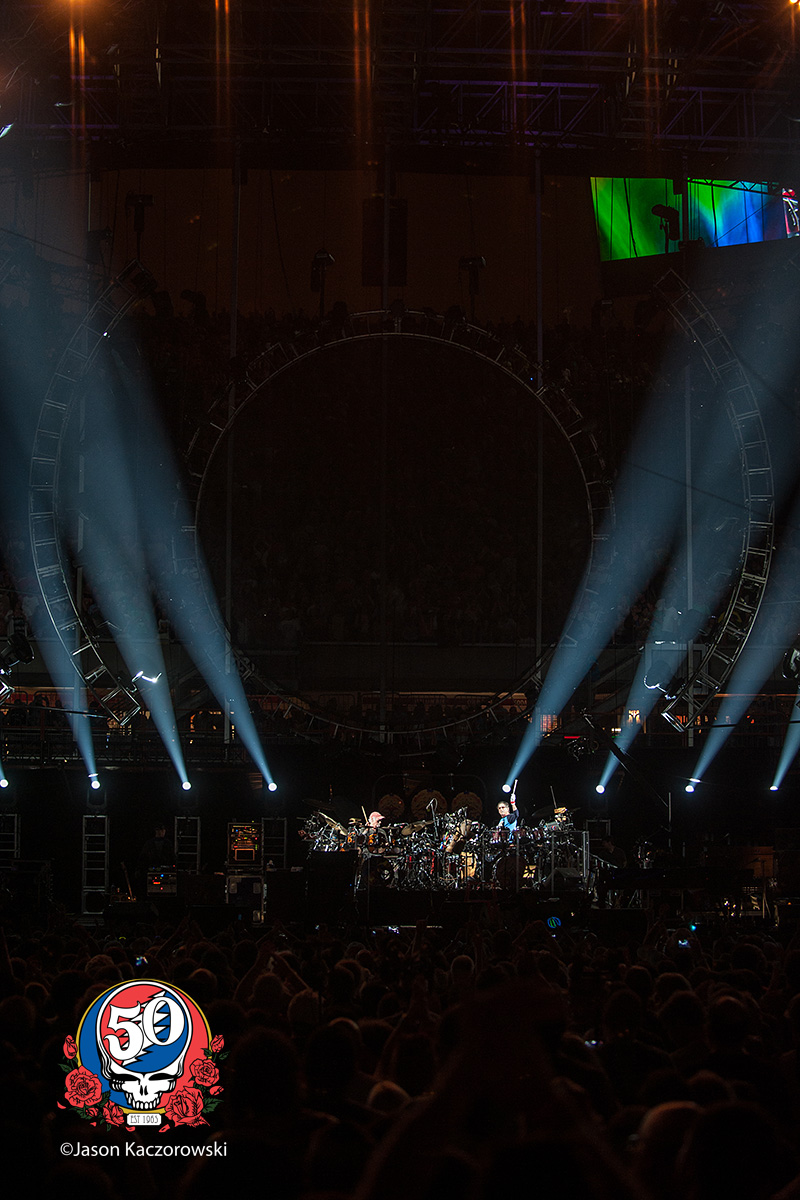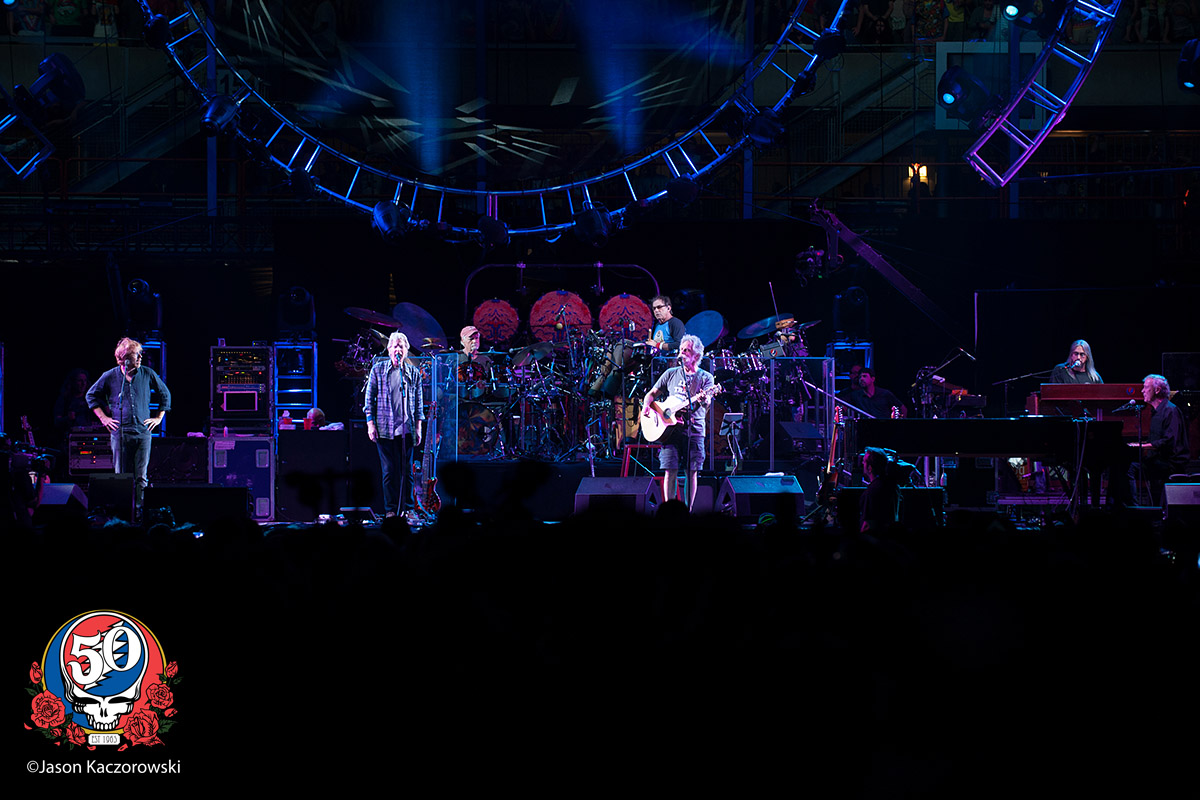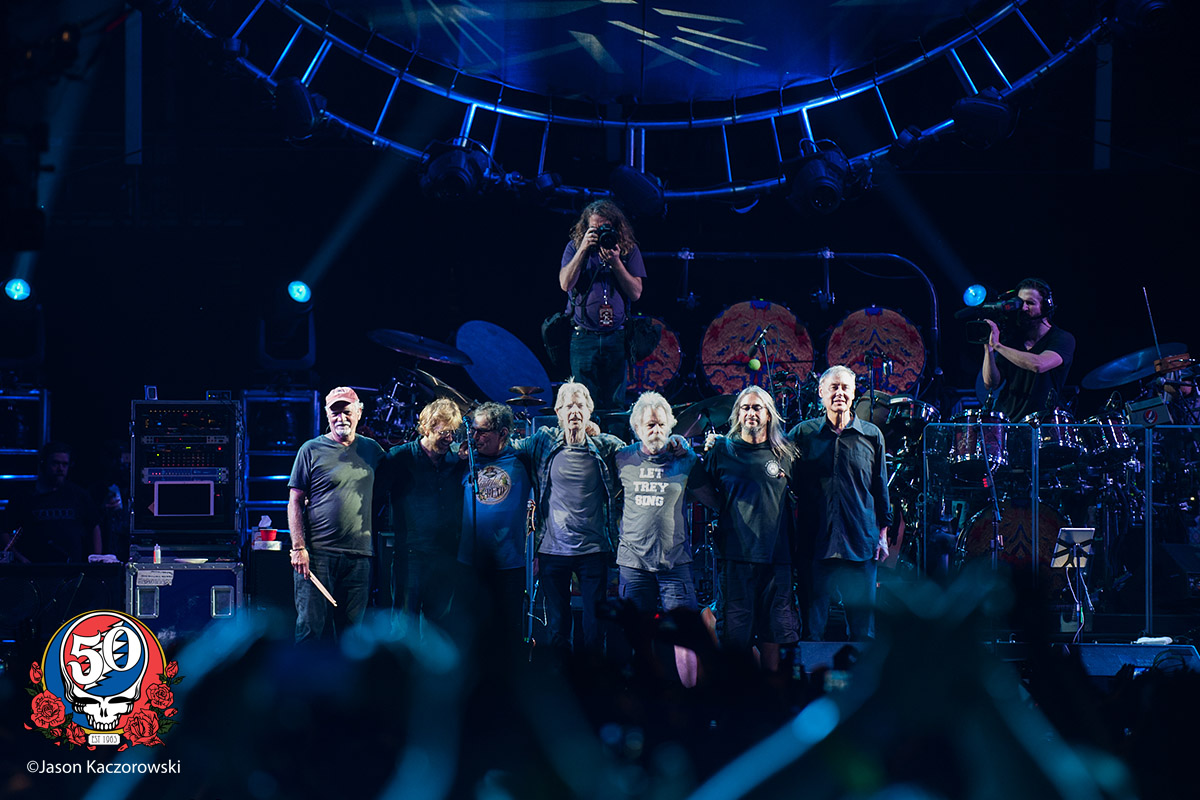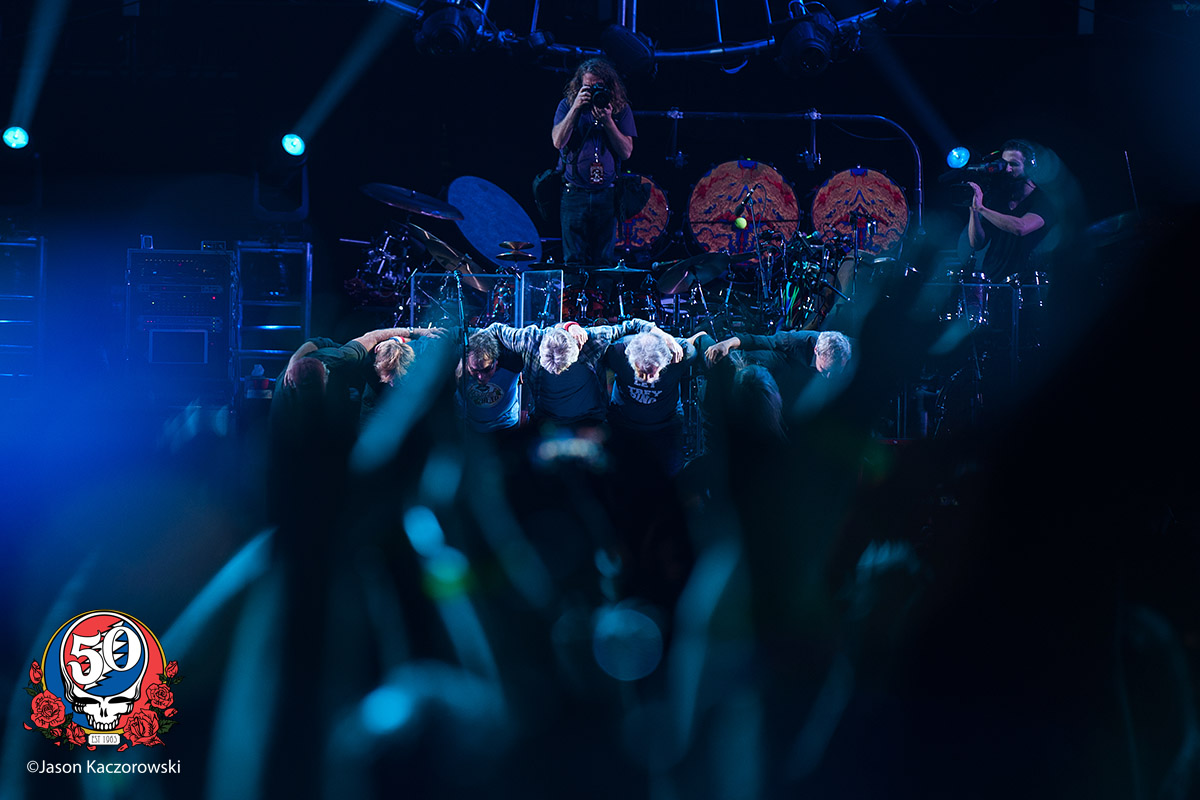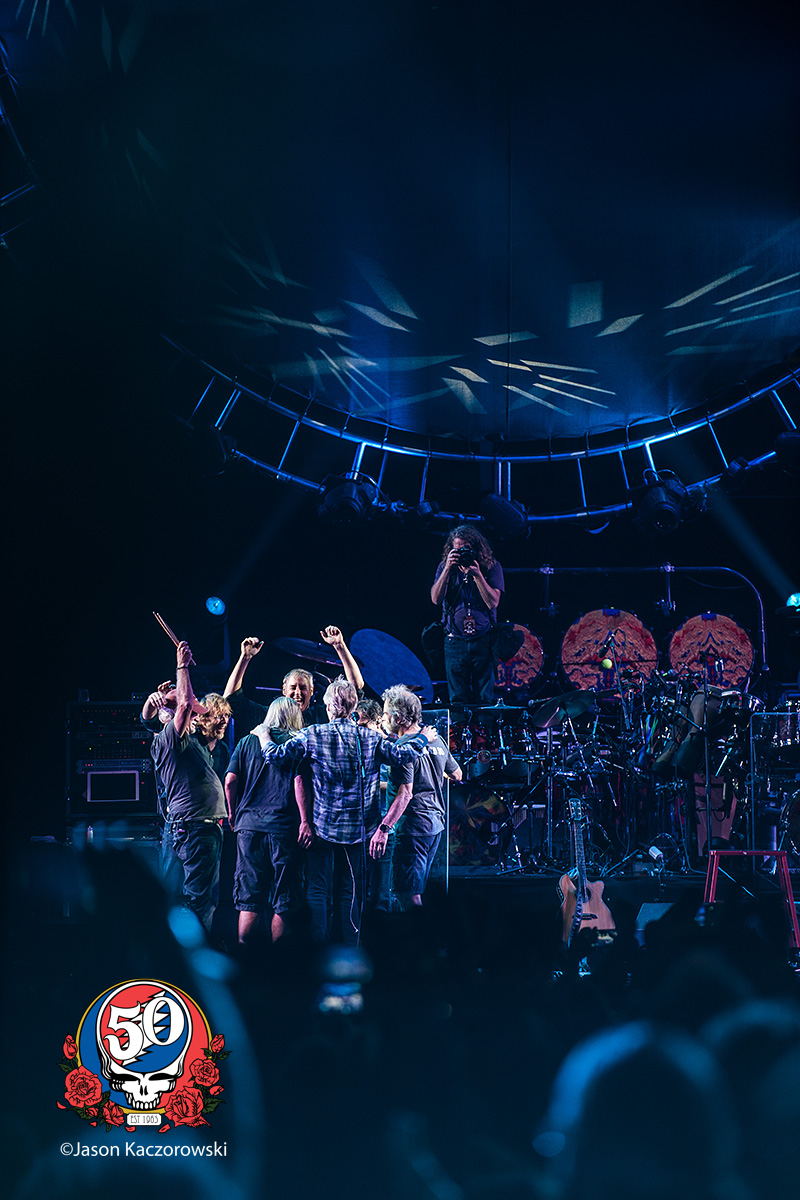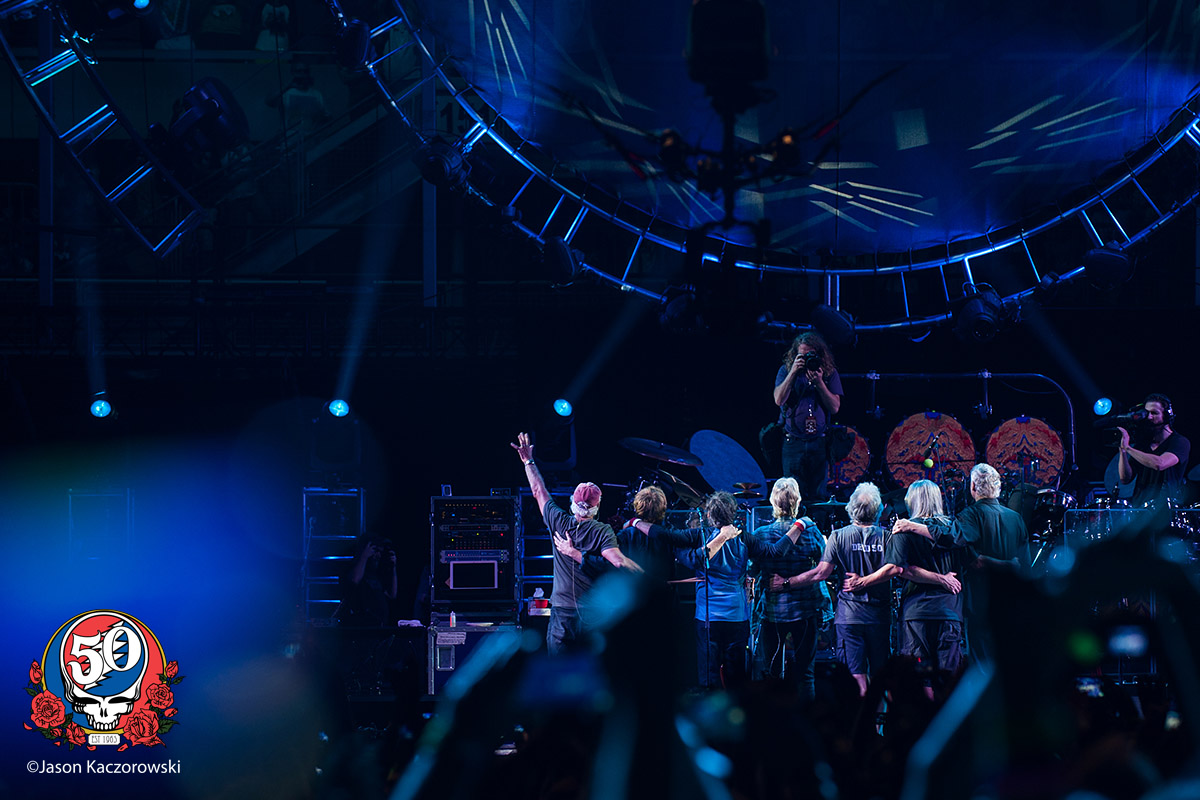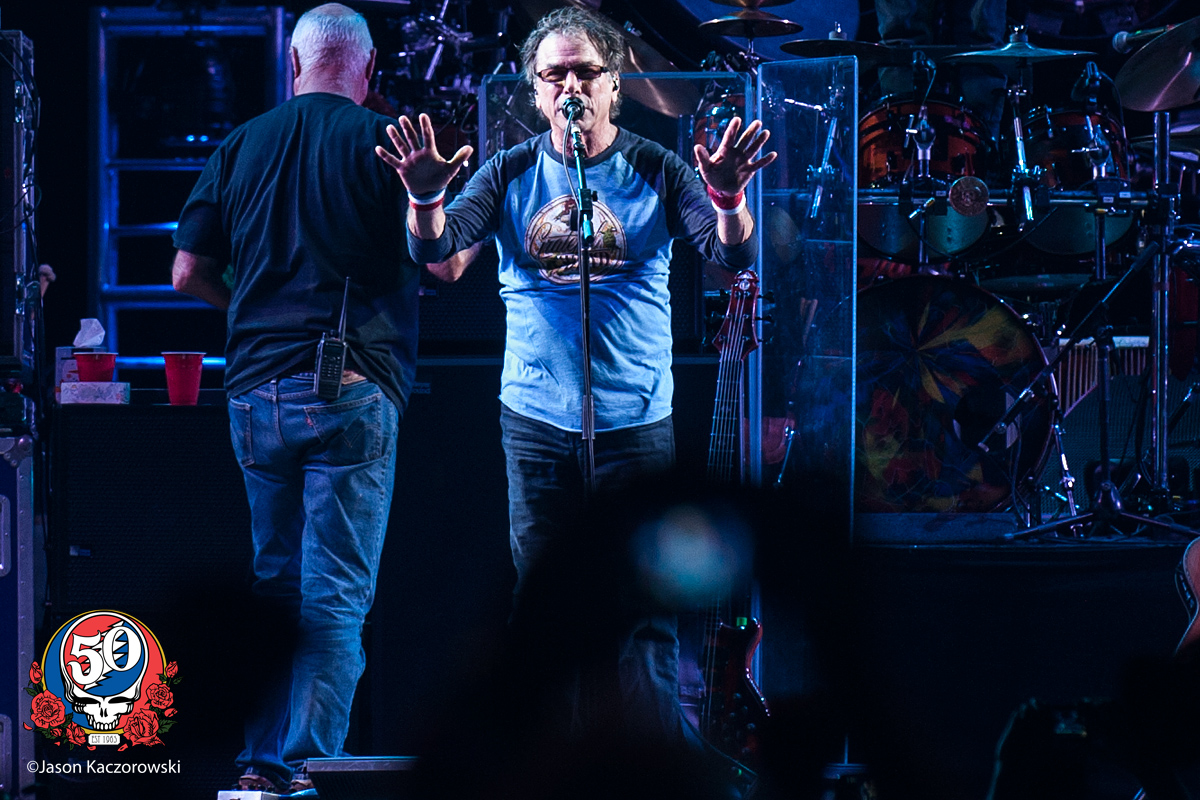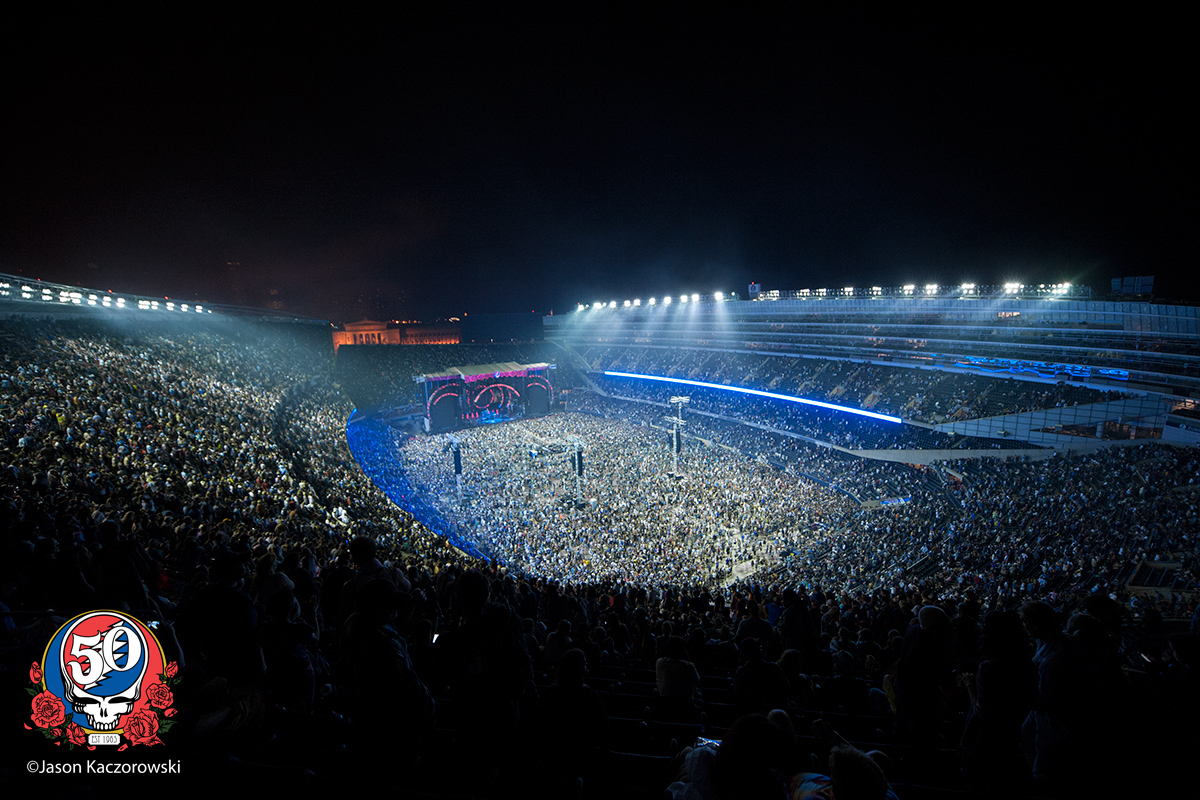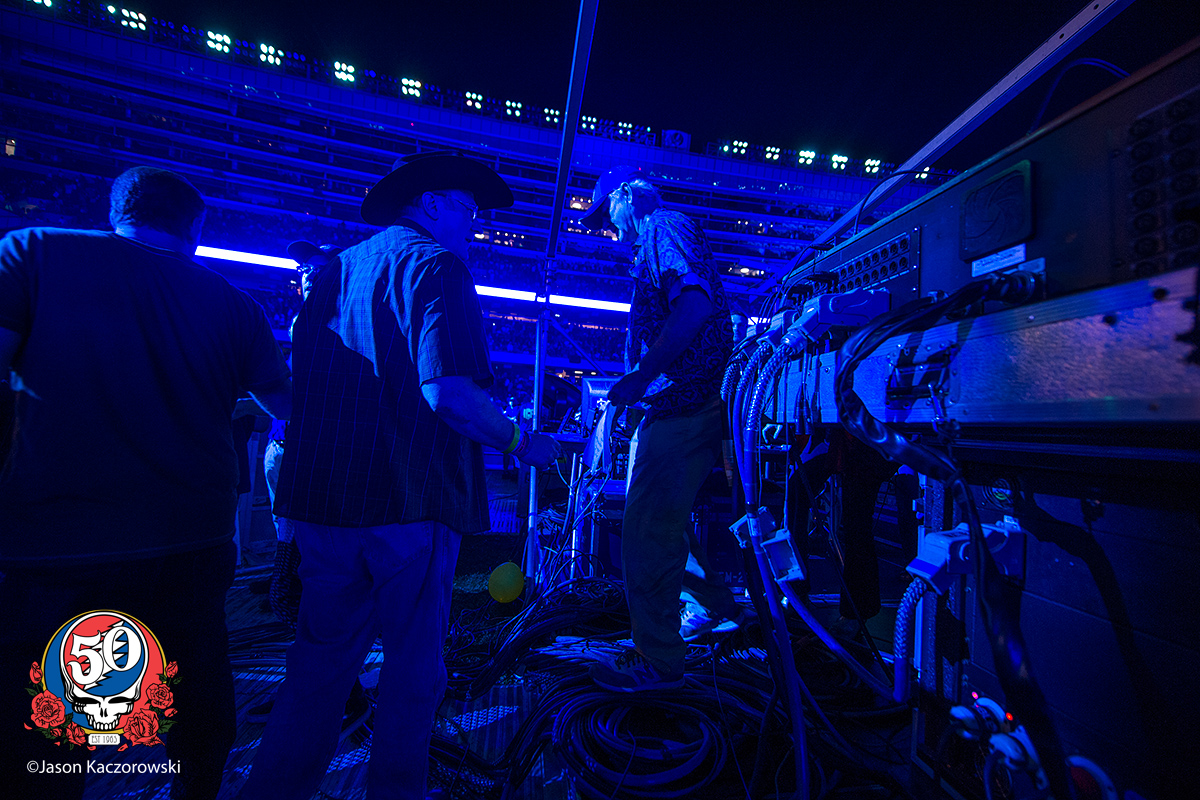 (above) Blues Traveler front man, John Popper & Actor / Comedian, Bill Murray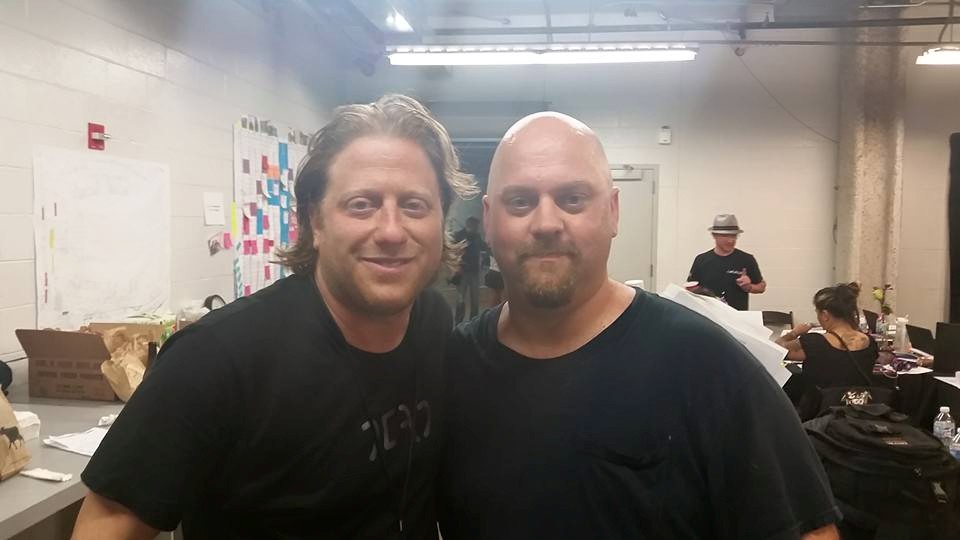 See more posts: