HOTTEST WEDDING TRENDS FOR 2020
As summer begins to shine bright and most of the summer brides have already settled all of the necessities for their special day, the fall/winter trends for 2020 are slowly making their way to center stage. From sheer gowns to changing venues, there's a lot to look forward to in the upcoming months. In this guide, we'll take a look at some of the trends you can expect to see when you say "I do."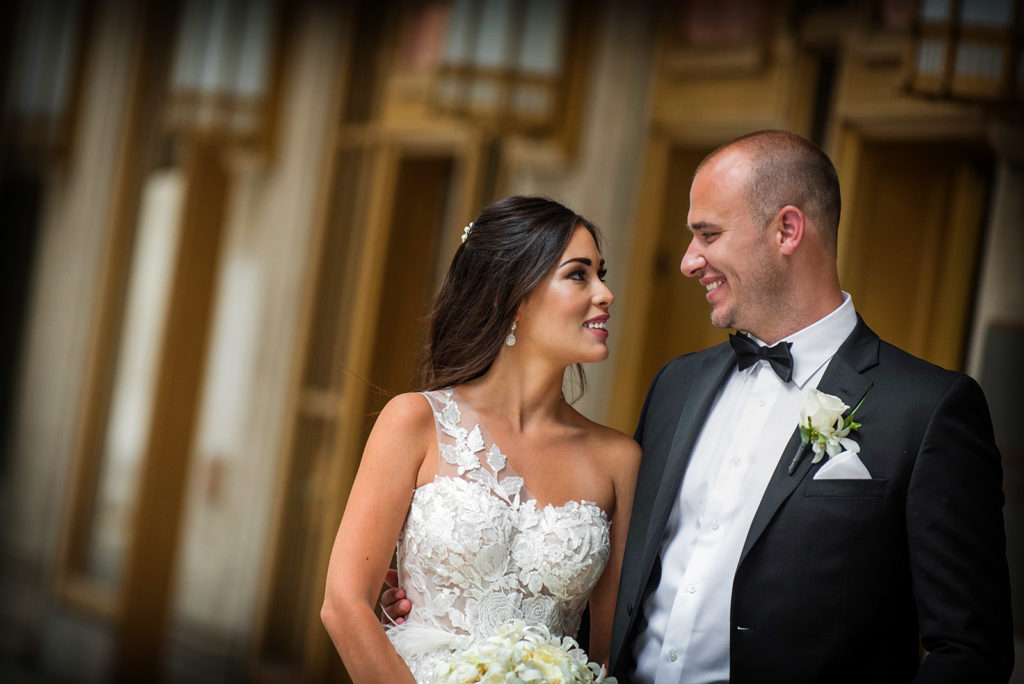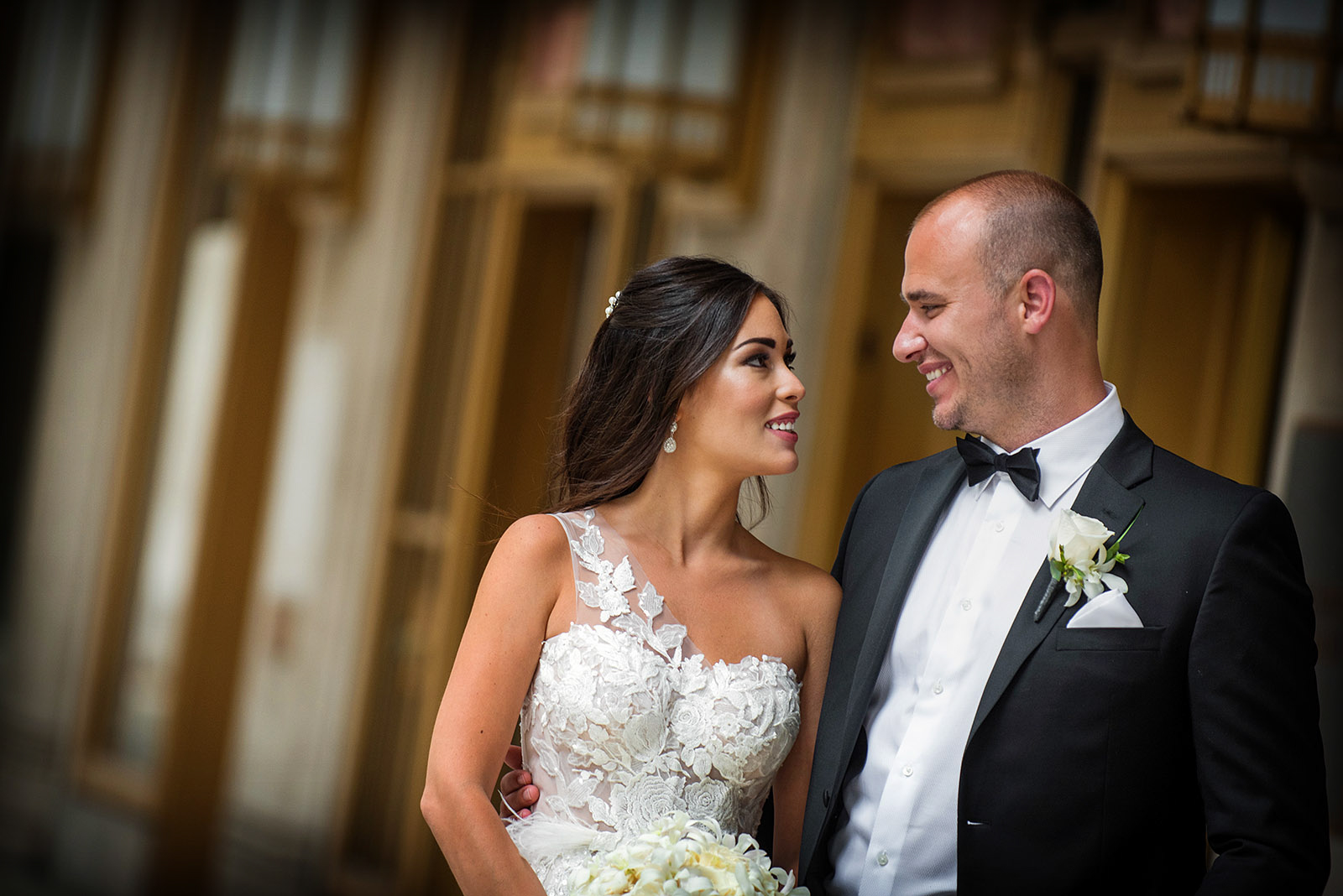 Sheer and Sexy Wedding Gowns
The ultra sheer and sexy wedding gowns have arrived. These gowns leave just enough to the imagination to be sophisticated yet is sexy. They're so sexy you might even be thinking more of the honeymoon than the wedding. Expect to see lace covered legs and bare backs to add to this super-sexy bridal look.
Brides who choose sheer and sexy wedding gowns are more likely to keep things simple. If the bride wants a train, it's usually added to the back of the gown attached at the waist or lower. Instead of the extravagant, lengthy veils of the past, we're seeing short veils or jeweled headpieces. It's elegant while still being flirty. These trains are making a comeback in a big way, but we think it just adds to the allure of the design.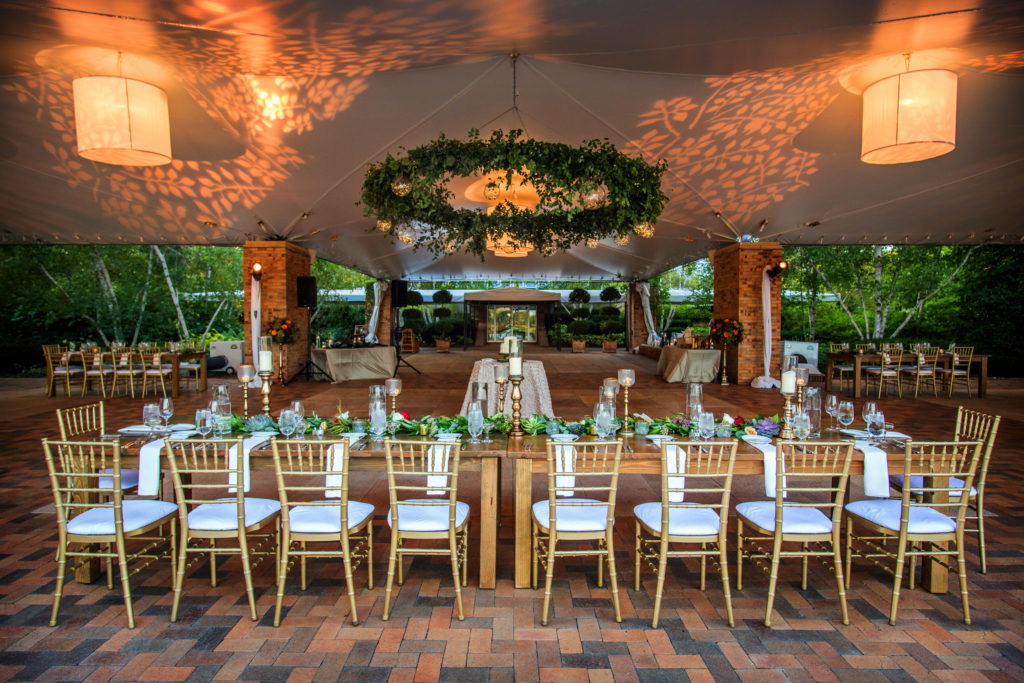 Destination Themed Venues
While traditional venues like churches are still popular, there's an interesting twist developing. Destination themed venues are popping up all over the place, and this is something couples are using to really show off their personality as a couple. Think of these themes as a reverse destination wedding. Instead of hauling the wedding party off to the island or a European destination, brides are bringing the destination to them.
Venues are being decorated with scenes from the "destination." With table settings, place settings, music, and menus reflecting places from around the world, it's a much more affordable option.
To make it even more exciting, you can choose a time frame for your themed destination as well. For example, a bride in Los Angeles can create a garden rooftop New York wedding from the 1920s. Vintage pieces are not too difficult to find, and they're an affordable, crafty alternative to expensive wedding decor of the past.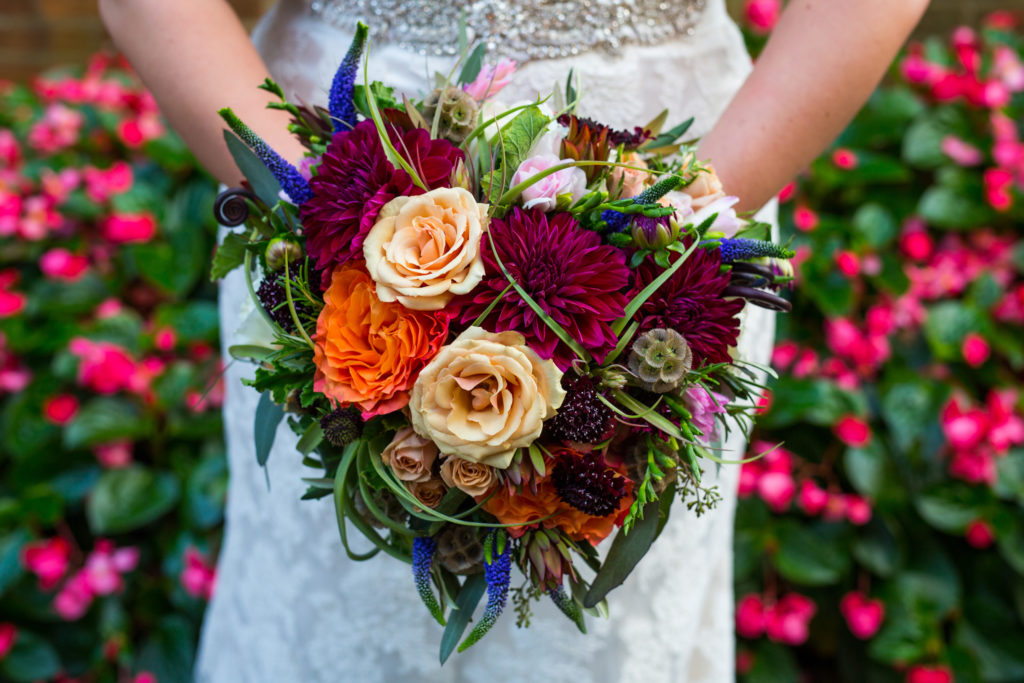 Oversized Floral Arrangements
The oversized bouquet is on trend today. This trend is likely due to the rise of floral trends on Instagram. Florists and botanists have set the bar very high in 2019, and many brides are hoping to live up to new expectations of matching bouquets of blooming flowers with a floral halo of their choosing.
Today's brides are also finding new ways to get more use from their floral arrangements. They might use them in the ceremony only to reuse the arrangements as centerpieces during the reception. More really is more!
Another money-saving trend has to do with florals for bridesmaids. Today, bridesmaids are carrying smaller versions of the oversized bouquet. They are trimming down the blooms and allowing more of the greenery to show. Instead of accessories or jewelry, flower calos or simple blooms in the hair are bringing nature to all aspects of the ceremony.
Another larger-than-life floral trend is the popularity of floral arches. These are a unique design idea that adds depth and charm to any space. They're used at the venue, the church, or even just for photos. They're perfect for any season or style.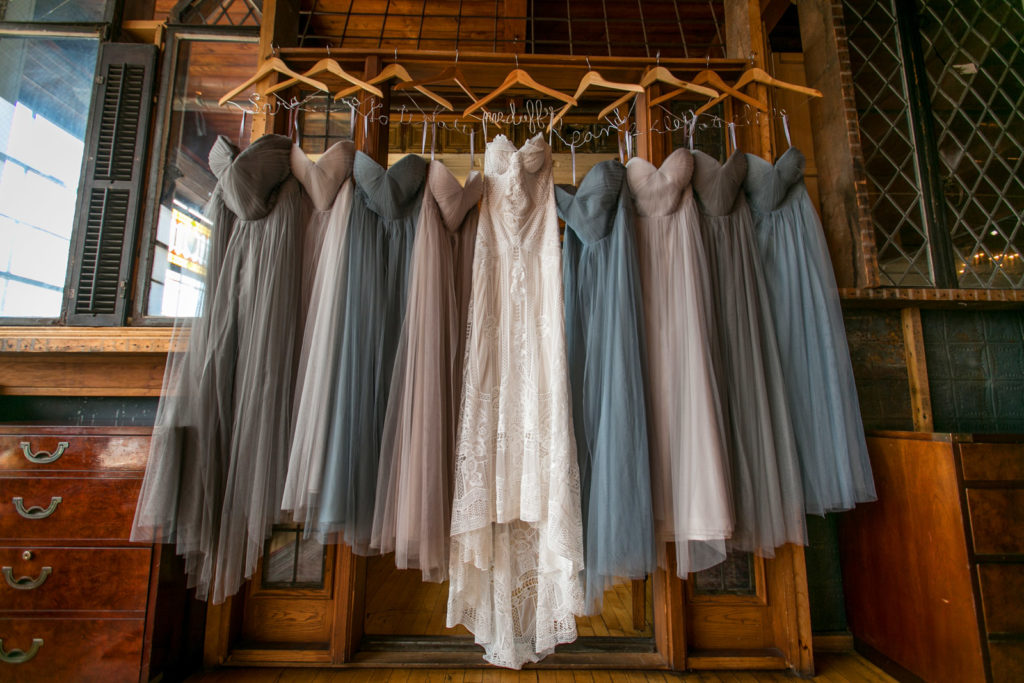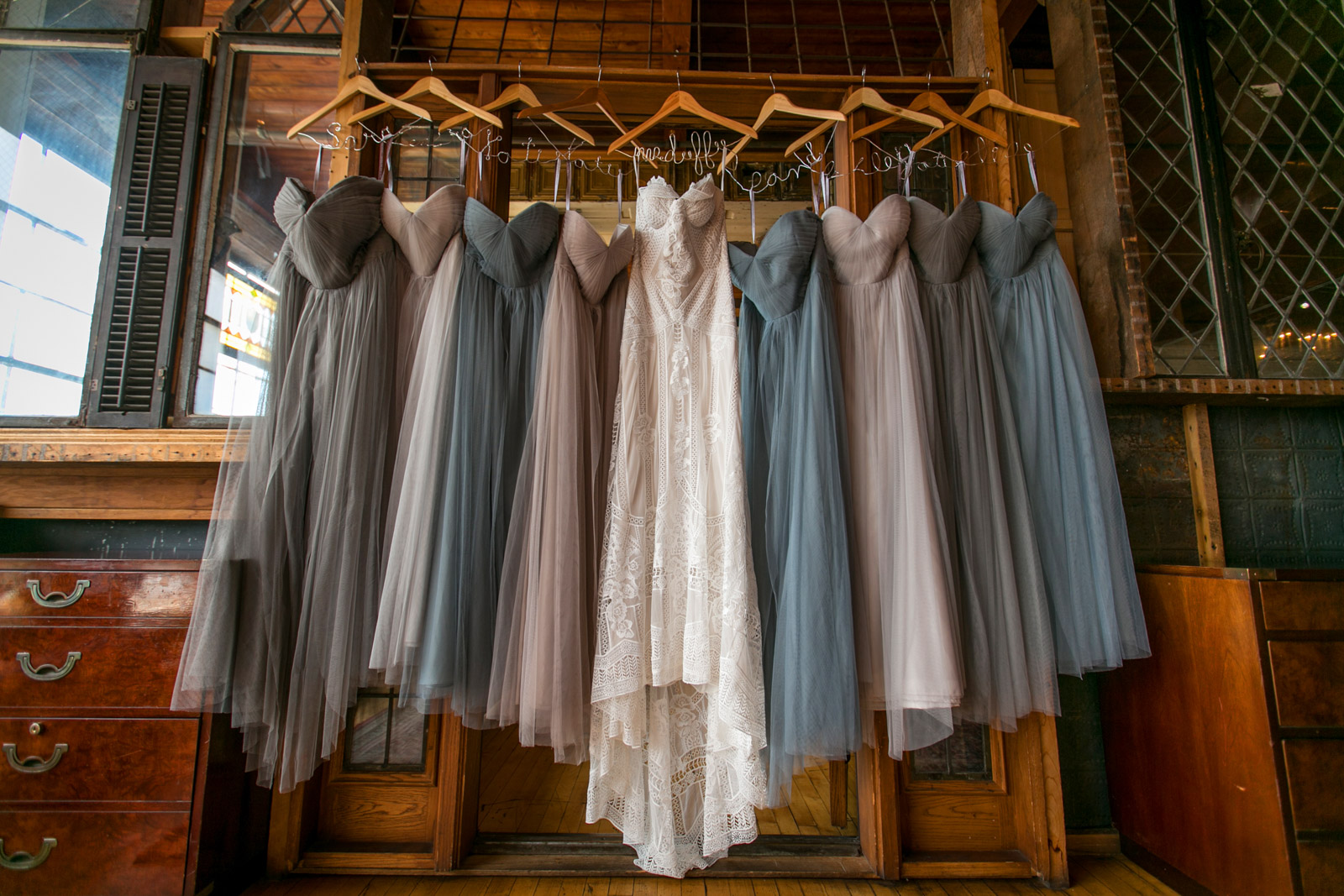 Trendy Bridesmaid Dresses
Who said bridesmaid dresses had to be frumpy? While these dresses get a bad rep, they're finally making a name for themselves. When selecting dresses for bridesmaids you want them to look their best.
Living Coral, Dusty Rose, and other shades of pink and red are highly popular. These shades look good on most any skin tone, and they're modern enough to escape the poor taste of the past. While many brides are opting for champagne, taupe, and gold, why not go for something original and in style? Not only are bridesmaids more likely to reuse these trendy gowns, but they'll really shine in their photos and on the bride's big day.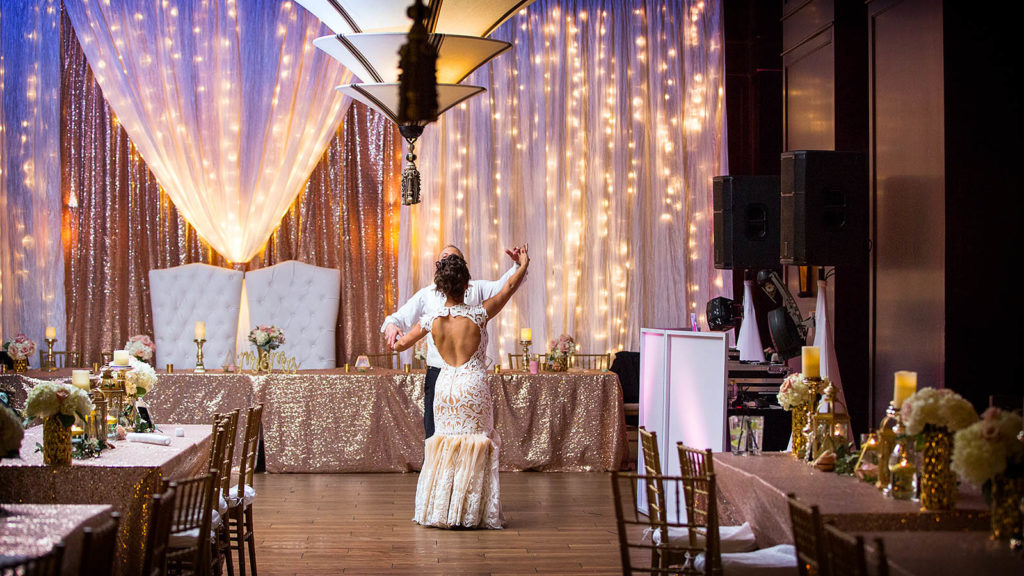 Make the Most of Your Big Day
Are you planning for the biggest day of your life? If you're like most brides and grooms, you're nervous about everything going perfectly. It's okay to be a bit unsure where to begin. Start with these trends and see where they take you.
Being modern and on trend is a good way to make sure you not only wow your guests, but that you also have the best day possible. At the end of the day, you want to choose styles that speak to you. You'll remember this day for the rest of your life. Make it yours.
See more posts: