TOP CHICAGO WEDDING PHOTOGRAPHERS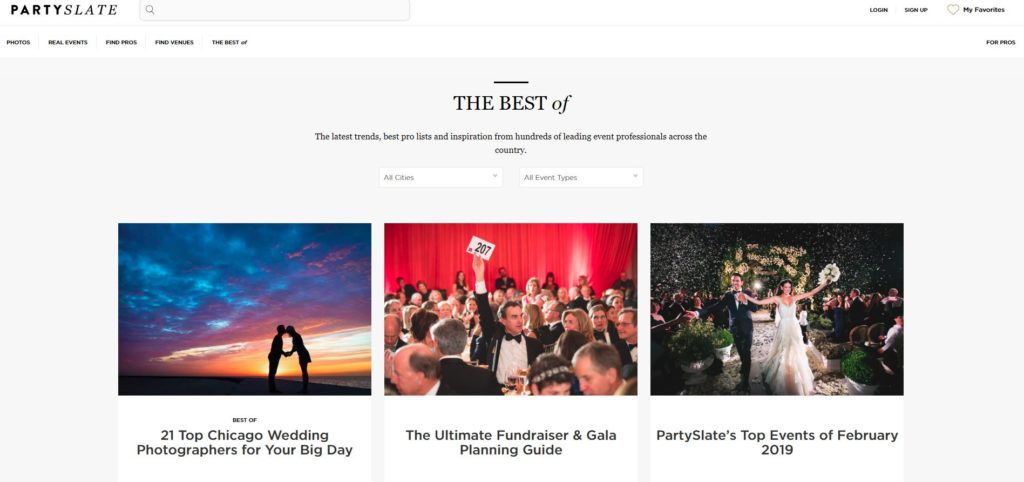 Founded in 2015 and based in Chicago, PartySlate is a new digital platform designed for leading wedding and event professionals to share their work with the world. Users can browse the portfolios of top event planners, decor companies, caterers, photographers, venues and more!
PartySlate has curated it's annual list of the Top Chicago Wedding Photographers and Jason Kaczorowski Photography is proud to be named among the best wedding photographers in Chicago!
PartySlate provides the opportunity to receive wedding and event inspiration from over 6,000 wedding and event professionals and helps simplify the process of planning an event. PartySlate has raised over 6 million dollars including a recent 3 million seed round in January of 2019.
Read more at https://www.partyslate.com/best-of/21-top-chicago-wedding-photographers-for-your-big-day/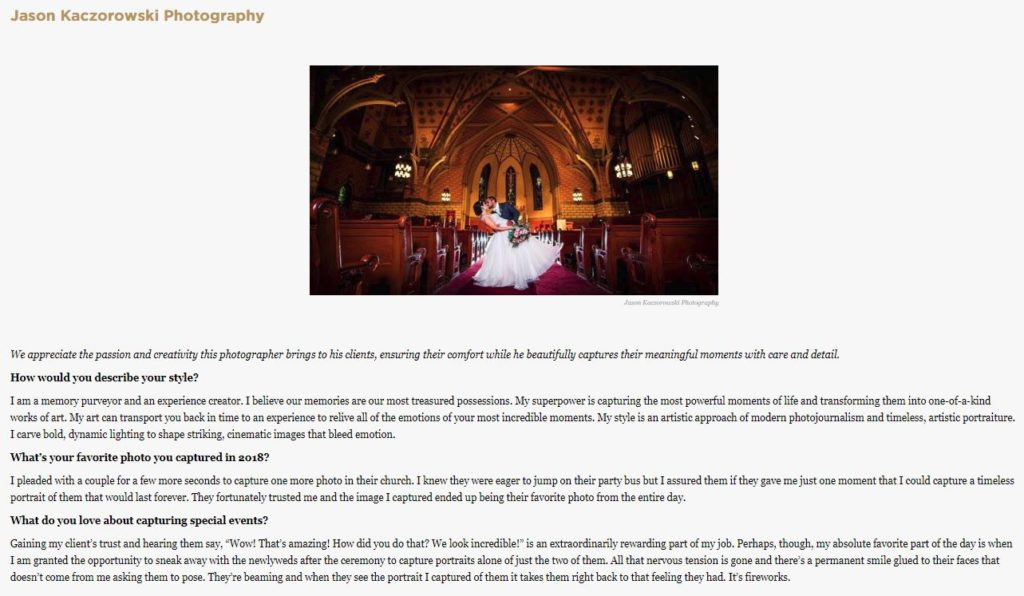 PartySlate: How would you describe your style?
Jason Kaczorowski Photography: "I am a memory purveyor and an experience creator. I believe our memories are our most treasured possessions. My superpower is capturing the most powerful moments of life and transforming them into one-of-a-kind works of art. My art can transport you back in time to an experience to relive all of the emotions of your most incredible moments. My style is an artistic approach of modern photojournalism and timeless, artistic portraiture. I carve bold, dynamic lighting to shape striking, cinematic images that bleed emotion."
PartySlate: What's your favorite photo you captured in 2018?
Jason Kaczorowski Photography: "I pleaded with a couple for a few more seconds to capture one more photo in their church. I knew they were eager to jump on their party bus but I assured them if they gave me just one moment that I could capture a timeless portrait of them that would last forever. They fortunately trusted me and the image I captured ended up being their favorite photo from the entire day."
PartySlate: What do you love about capturing special events?
Jason Kaczorowski Photography: "Gaining my client's trust and hearing them say, "Wow! That's amazing! How did you do that? We look incredible!" is an extraordinarily rewarding part of my job. Perhaps, though, my absolute favorite part of the day is when I am granted the opportunity to sneak away with the newlyweds after the ceremony to capture portraits alone of just the two of them. All that nervous tension is gone and there's a permanent smile glued to their faces that doesn't come from me asking them to pose. They're beaming and when they see the portrait I captured of them it takes them right back to that feeling they had. It's fireworks."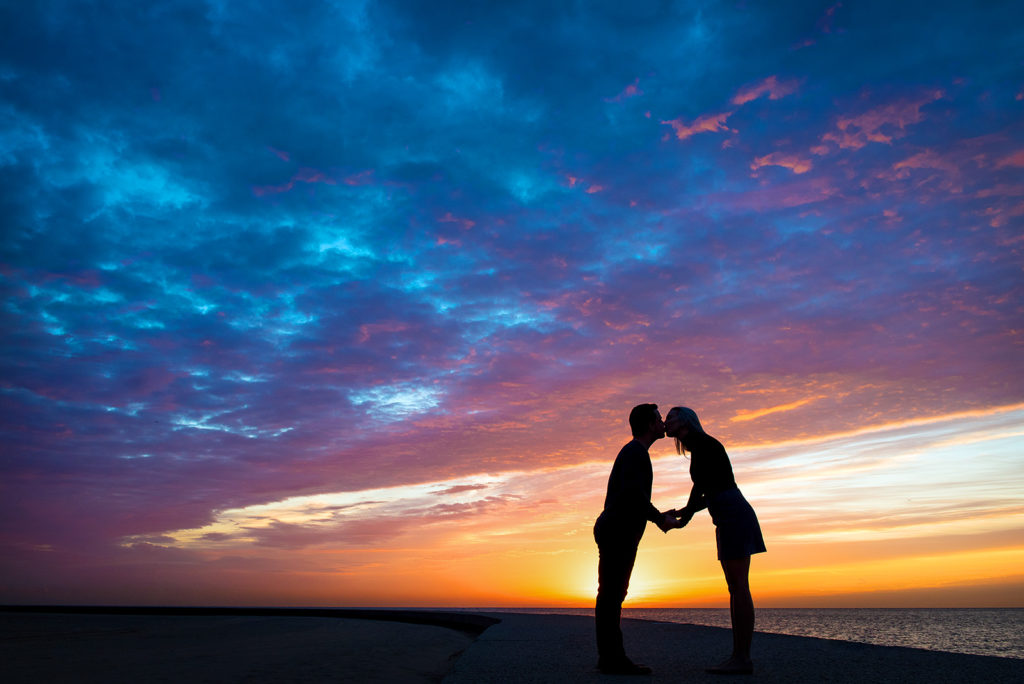 Jason Kaczorowski Photography has been named the Best Wedding Photography of 2010 and 2012 by the International Society of Professional Wedding Photographers (ISPWP), the Best Wedding Photographers in Chicago by CBS News, the Top 20 Wedding Photographers in Chicago by BrideBox, in addition to receiving the WeddingWire Couples' Choice Award and The Knot Best of Weddings Award consistently year-after-year.
See more posts: