THE BIGGEST WEDDING TRENDS OF 2024
As the world continues to evolve, so do wedding trends. Each year brings fresh ideas, innovative concepts, and unique styles that redefine the way couples celebrate their special day. Couples are redefining tradition, focusing on personalization, and embracing innovation like never before. From awe-inspiring venues to tech-savvy experiences, let's dive into the world of wedding trends for 2024.
Sustainable Celebrations
Eco-consciousness is taking center stage as couples opt for sustainable wedding practices. From ethically sourced decor to farm-to-table catering, environmentally friendly choices are both in vogue and align with modern values. In an era of increased environmental awareness, sustainable weddings are gaining significant popularity. Couples are opting for eco-friendly choices such as potted plant centerpieces, reusable materials, and edible centerpiece arrangements that reflect their commitment to the planet. These choices not only contribute to the environment but also create unique and charming aesthetics. From locally sourced organic cuisine to biodegradable decor, weddings in 2024 are all about minimizing the carbon footprint without compromising on elegance.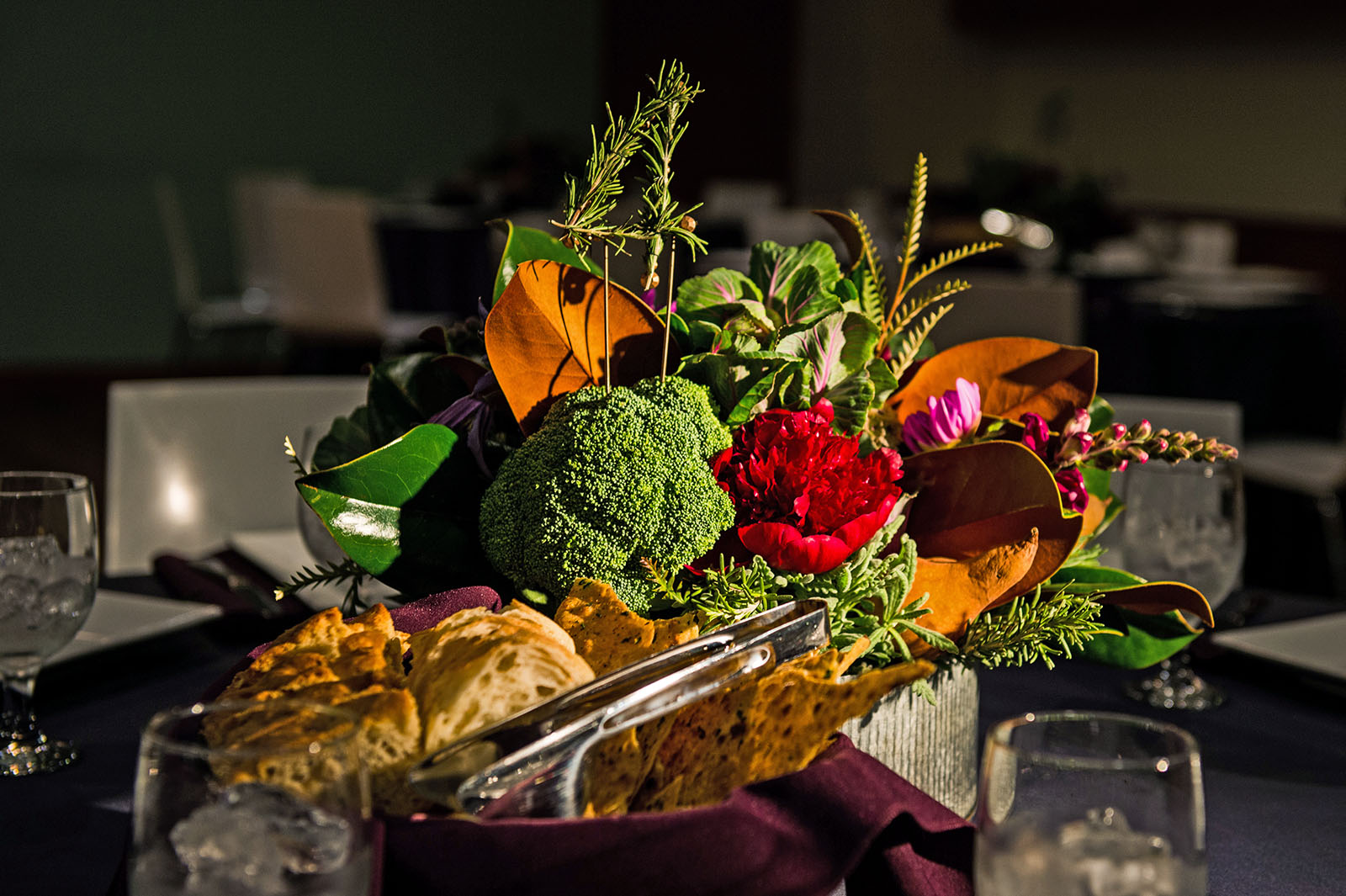 (above) Wedding reception table centerpieces by Glasswing Floral are baskets of vegetables and other naturally edible goodies that they can be juiced and enjoyed the day after the wedding.
Micro-Weddings and Minimonies
Intimate gatherings remain a staple in 2024, allowing couples to focus on meaningful connections with a smaller guest list. The rise of "minimonies," smaller ceremonies followed by larger receptions at a later date, adds a layer of flexibility.2024 is expected to see a rise in intimate destination weddings. Couples are choosing picturesque locations that hold sentimental value, allowing them to celebrate with a select group of close friends and family. These gatherings provide a more personal experience and often extend beyond a single day, creating lasting memories.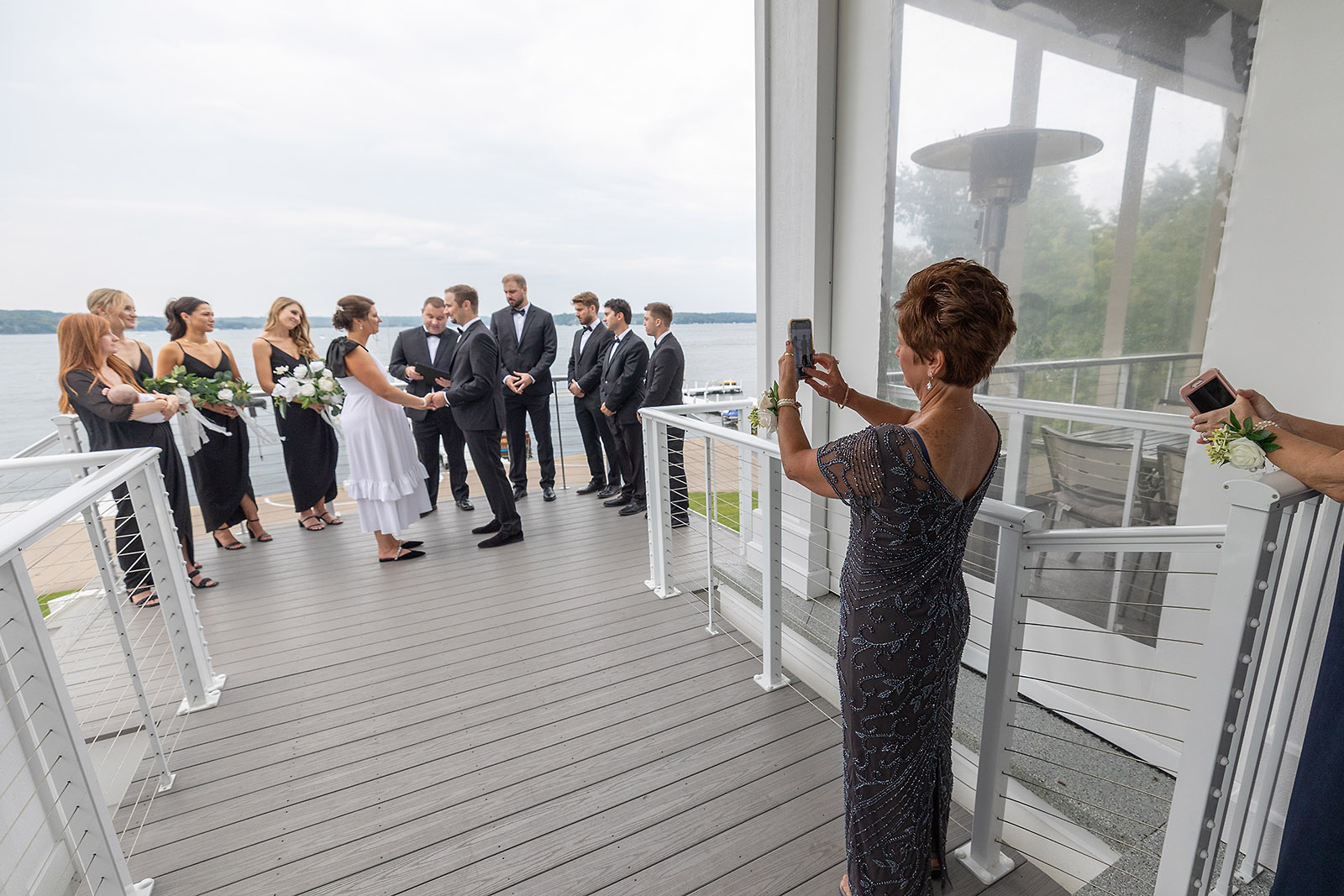 (above) Molly & Riley held their Micro-Wedding ceremony on the balcony of the Lake Geneva Yacht Club overlooking Lake Geneva in Wisconsin.
High-Tech Elements
Incorporating high-tech elements into weddings is a trend that has gained momentum. Technology is taking center stage in weddings like never before. Whether it's livestreaming the event for remote guests or using augmented reality for interactive experiences, technology is creating new possibilities for sharing the joy.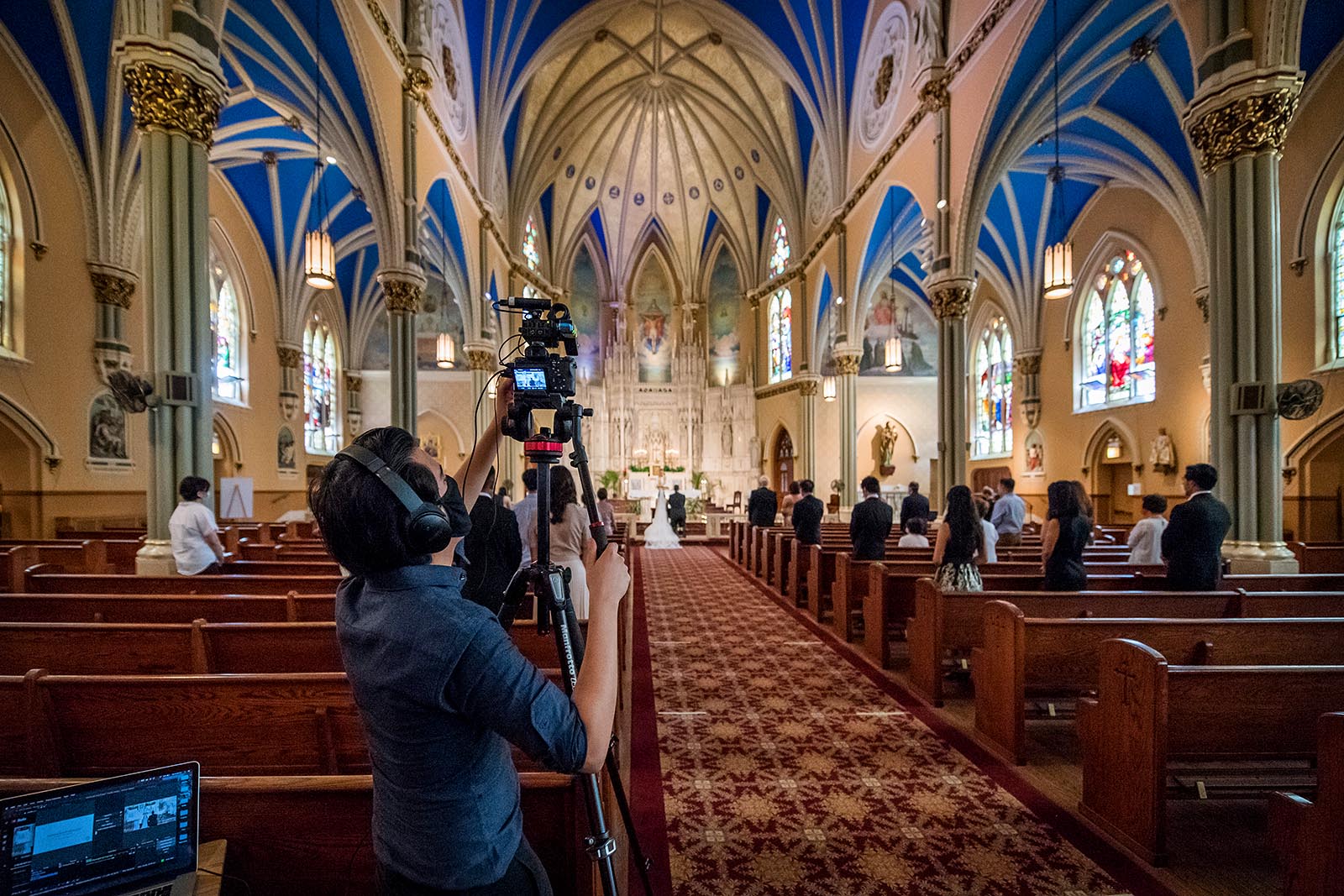 (above) Cuentos Films live streams Steph & Jeff's ceremony from St Alphonsus Church in Chicago.
Inclusive Celebrations
Diversity and inclusivity are at the forefront of wedding trends in 2024. Couples are incorporating elements that celebrate their cultural backgrounds, personal histories, and unique love stories. This trend not only adds depth to the celebration but also ensures that every guest feels valued and represented.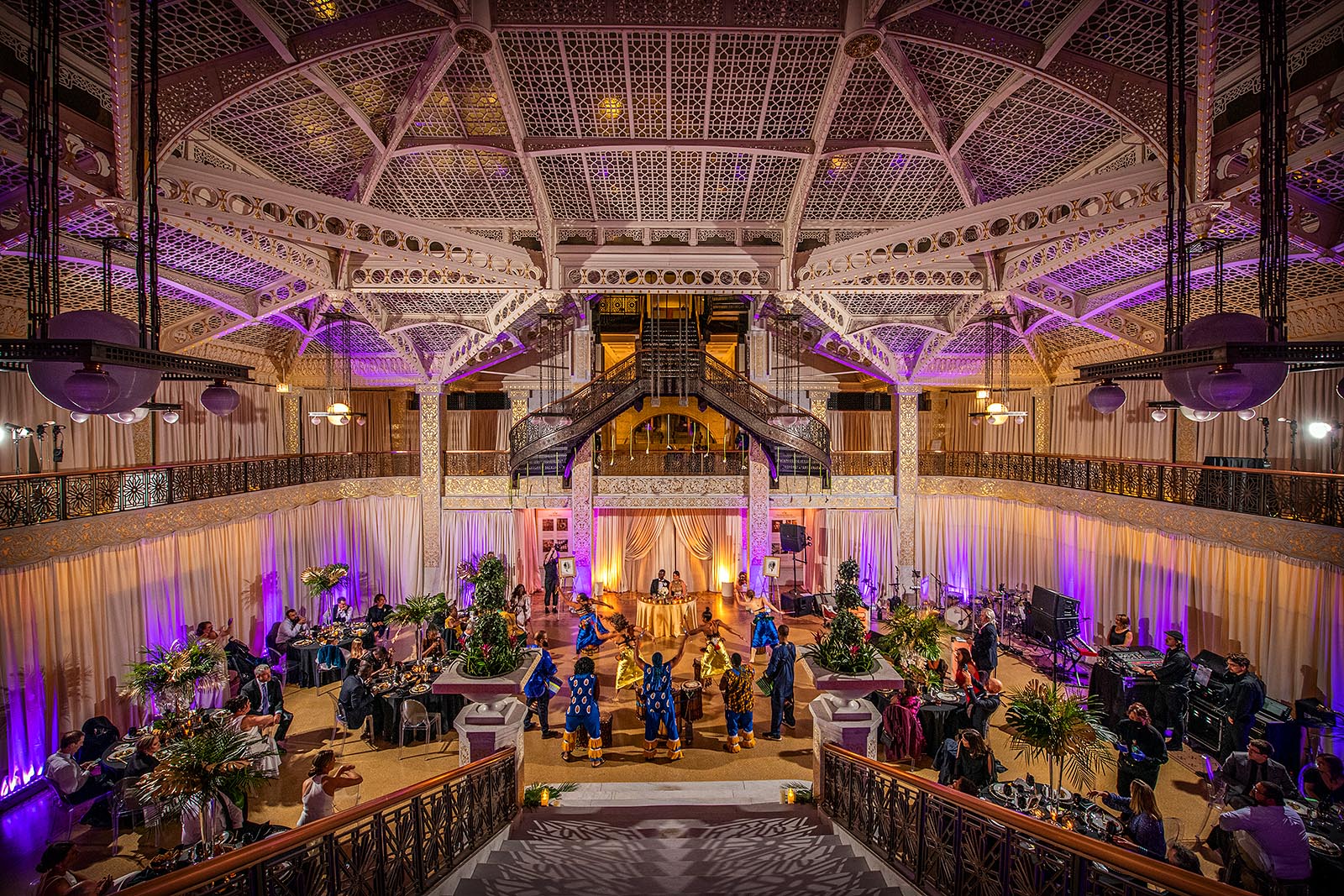 (above) Lindsey learned to speak in "Wolof", the official language of Senegal spoken in Hamet's village, to surprise him while reading her wedding vows. Their reception at The Rookery featured dance performances and pounding native drums.
Experiential Entertainment
Couples are moving beyond the traditional DJ and opting for immersive entertainment experiences. From live bands to circus performances, entertainment choices are becoming a focal point of the celebration.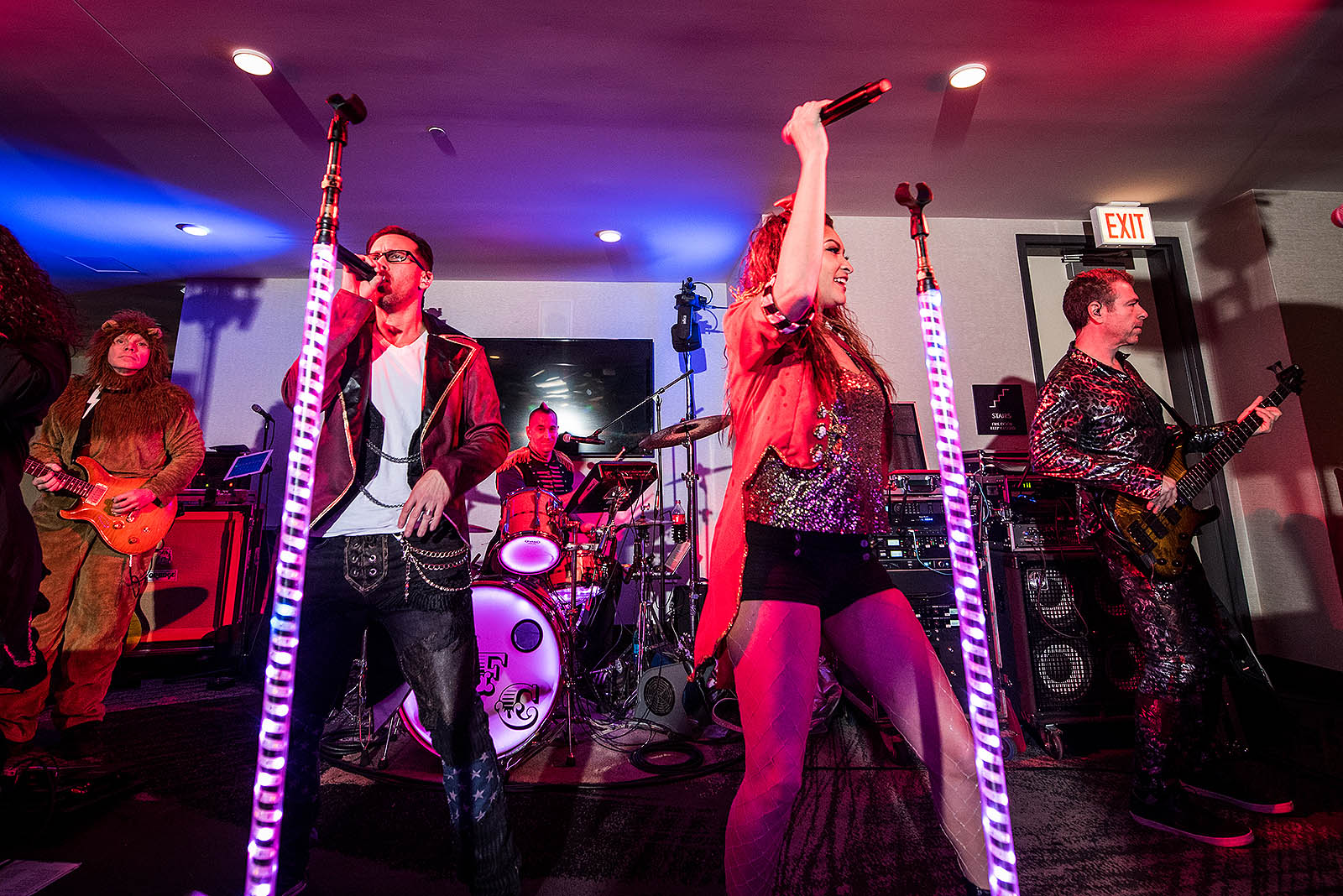 (above) The Ringmasters of funk, Libido Funk Circus brings the big top to Jen & Ben's wedding reception at Elements at Water Street in Naperville, Illinois.
Destination Experiences
Destination weddings are undergoing a transformation, with couples seeking unique locations that offer more than just a ceremony backdrop.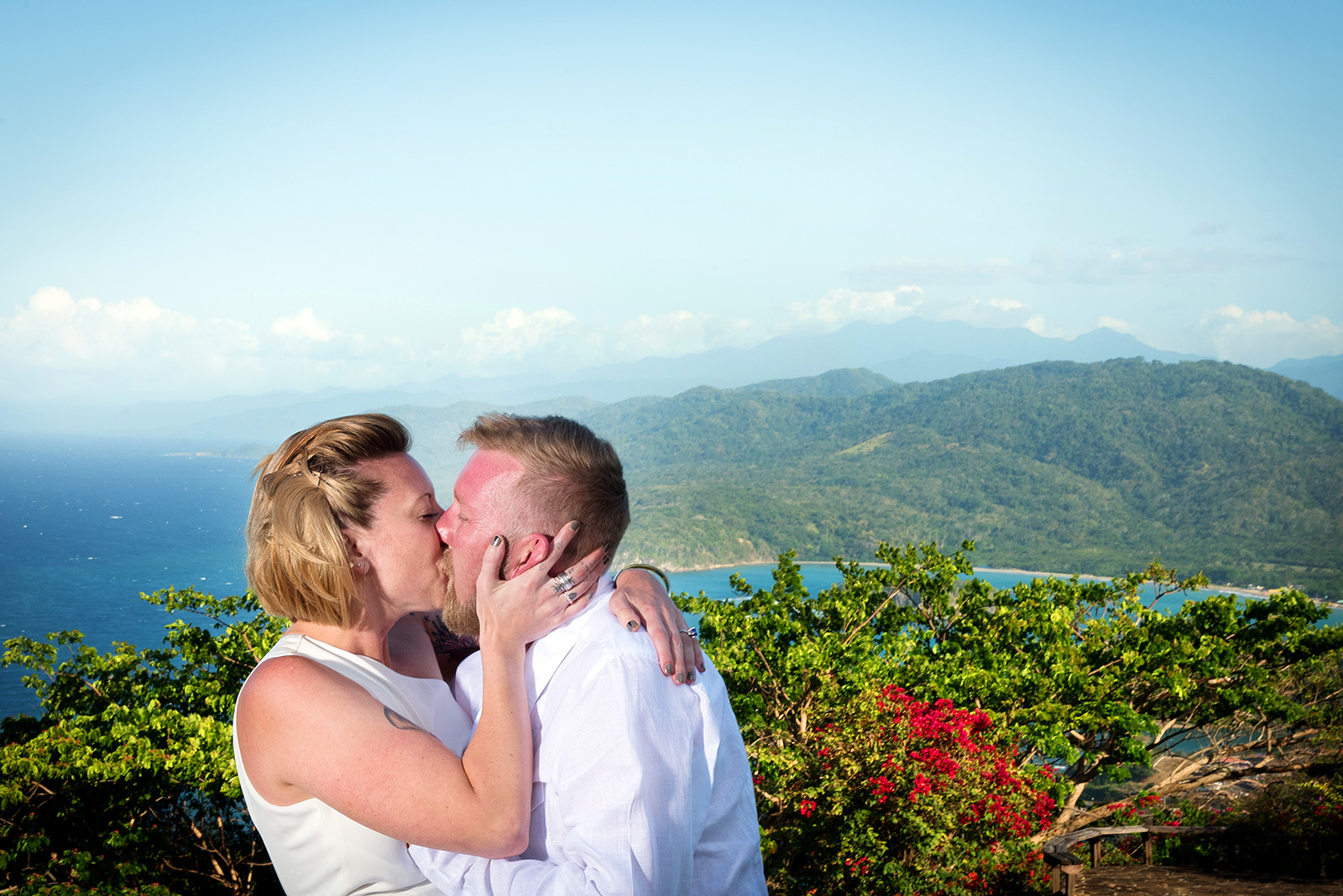 (above) Lindsey & Jon were wed high above Ocho Rios, Jamaica at the Firefly Estate, home to English playwright, composer, director, actor, and singer, Sir Noël Coward, and listed as a National Heritage Site by the Jamaica National Heritage Trust.
Bold Color Palettes
While pastels have dominated weddings for years, 2024 brings a shift towards bold color palettes. Deep jewel tones and rich shades are adding an air of sophistication to wedding decor.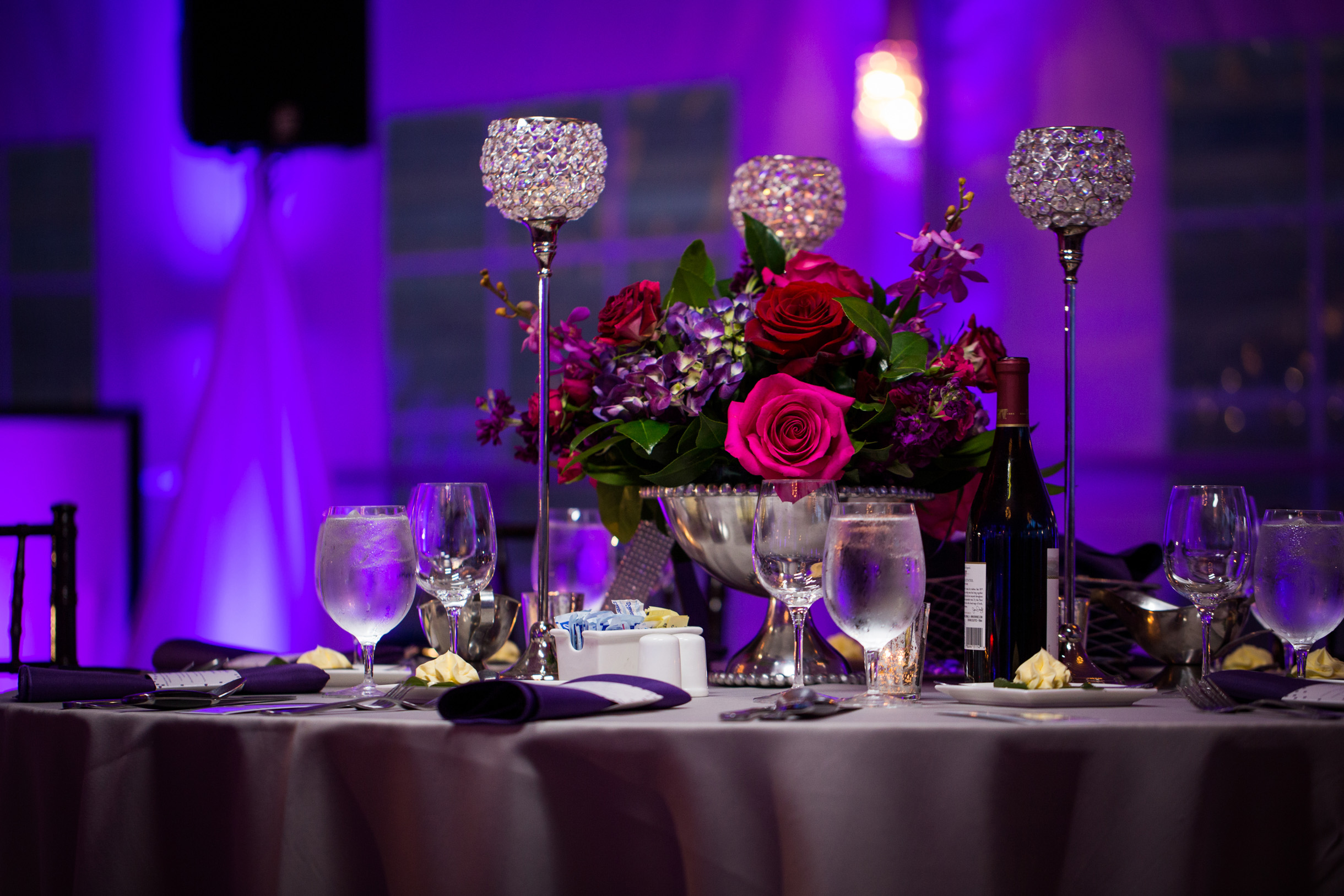 Interactive Food and Beverage Stations
Food and drinks are becoming an interactive experience at weddings. Couples are incorporating DIY cocktail bars, gourmet food stations, and even cooking demonstrations to engage guests in a culinary journey.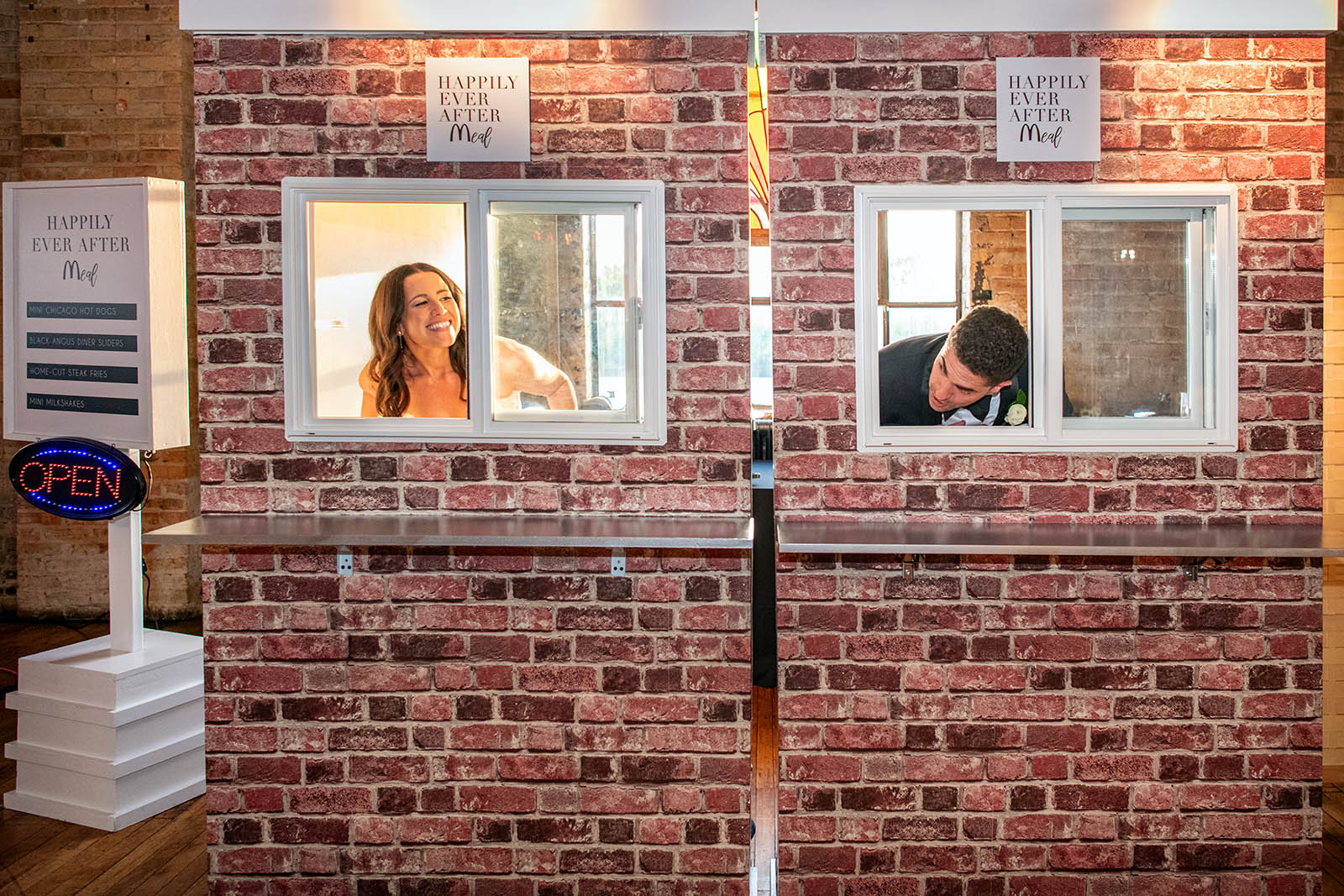 (above) Ada & Tyler's reception at Salvage One showcased an interactive drive-thru food station for guests featuring "Happily Ever After" meals featuring Mini Chicago Hot Dogs, Black-Angus Sliders, Home-Cut Steak Fries and Mini Milkshakes by provided by Food For Thought Chicago.
In 2024, weddings are going to be all about embracing individuality, creating meaningful experiences, and leaving a smaller ecological footprint. From sustainable celebrations to immersive entertainment, the trends this year are a reflection of changing times. As 2024 approaches, these wedding trends promise to redefine the way couples say "I do." From sustainable elegance to high-tech experiences, each trend brings its own flair to the world of weddings. Whether you're drawn to the intimate charm of destination gatherings or the opulence of regal-inspired celebrations, these trends offer something special for every couple. Embrace these ideas to make your wedding a true reflection of your love story and the times we live in. By incorporating these trends into your wedding planning, you can ensure a day that's not only stylish but also aligned with your values. As you embark on this exciting journey, remember that trends come and go, but the love you celebrate is timeless.
See more posts: