WHAT TO DO IF IT RAINS ON YOUR WEDDING DAY
"I warn all of our friends to have a PLAN B when having an outdoor wedding.

The venue is never prepared enough for it and will be up to YOU to make the final call to stay indoors or out in the heat of the moment. The last thing you want to think about, however the venue doesn't want to make those big decisions for you. I'd ask the venue to also prep the PLAN B area  (often reluctant to do so too early) because we lost about an hour and half of our wedding due to them setting up our indoor chapel.

And finally, needless to say, you'll need umbrellas… a lot of them…."

Jack & Loreta Pytka
Eaglewood Resort & Spa
Itasca, Illinois
8/13/2011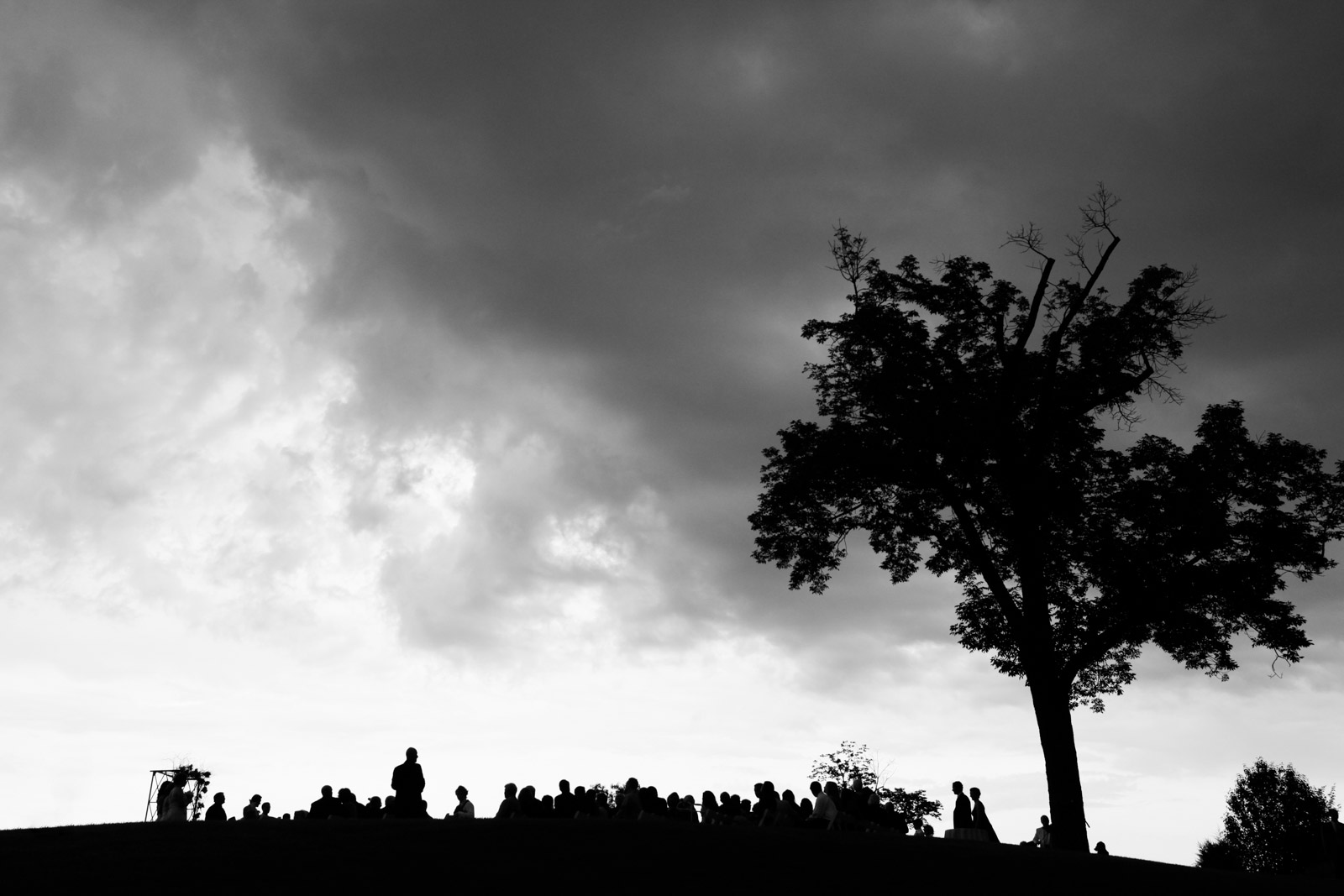 They say rain on your wedding day is supposed to be good luck. Theoretical it is to represent a symbol of fertility, a new start (the rain washes away the past so you begin new), of unity, cleansing and even of renewal. Some suggest it represents the last tears a bride will shed for rest of her life.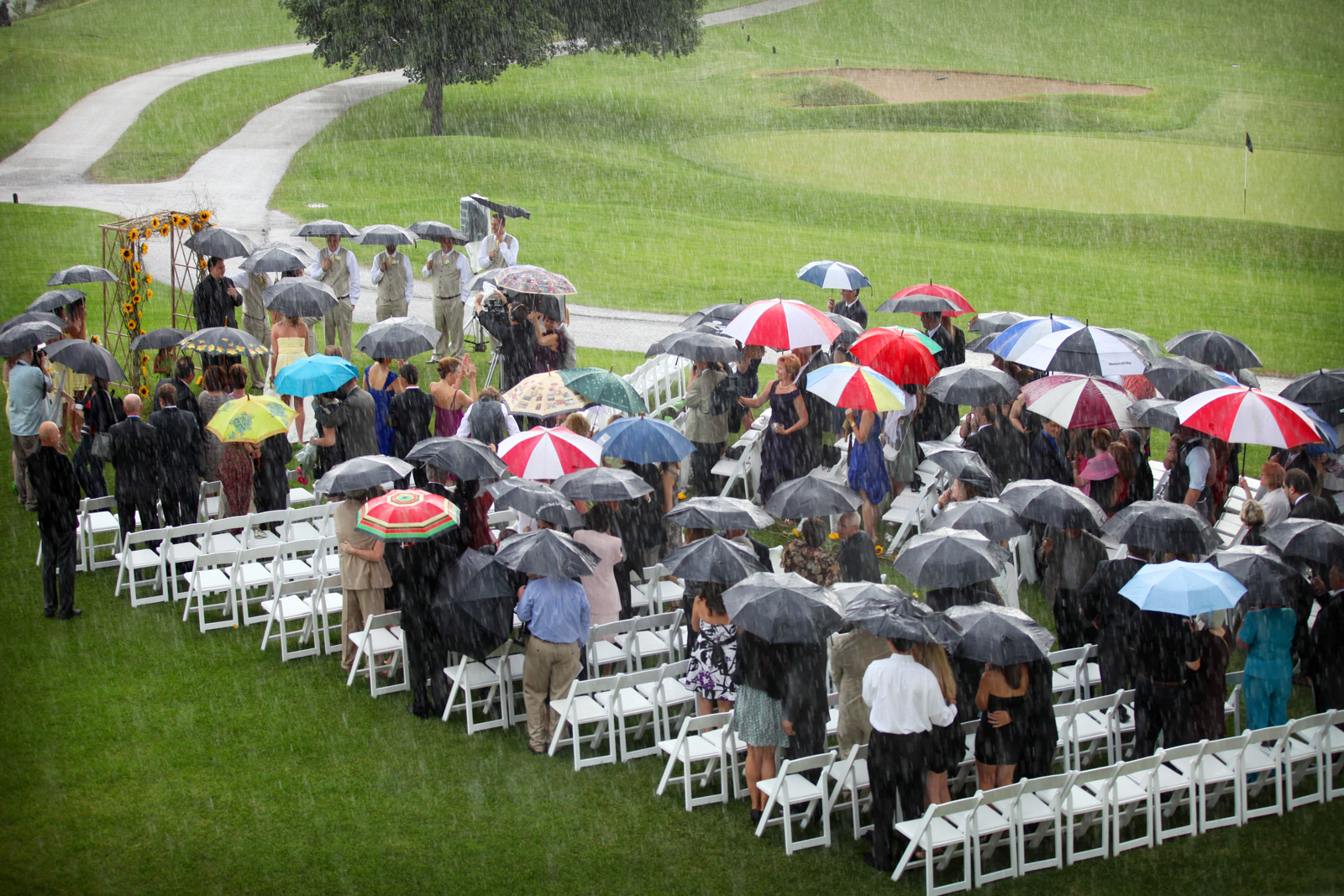 "It rained before the start of my wedding day in the tropics and was sticky, hot and humid afterwards. My wife and I have been married since 2005 so I still believe it was a good omen."

Jason & Debbi Kaczorowski
Couples Swept Away
Negril, Jamaica
6/20/2005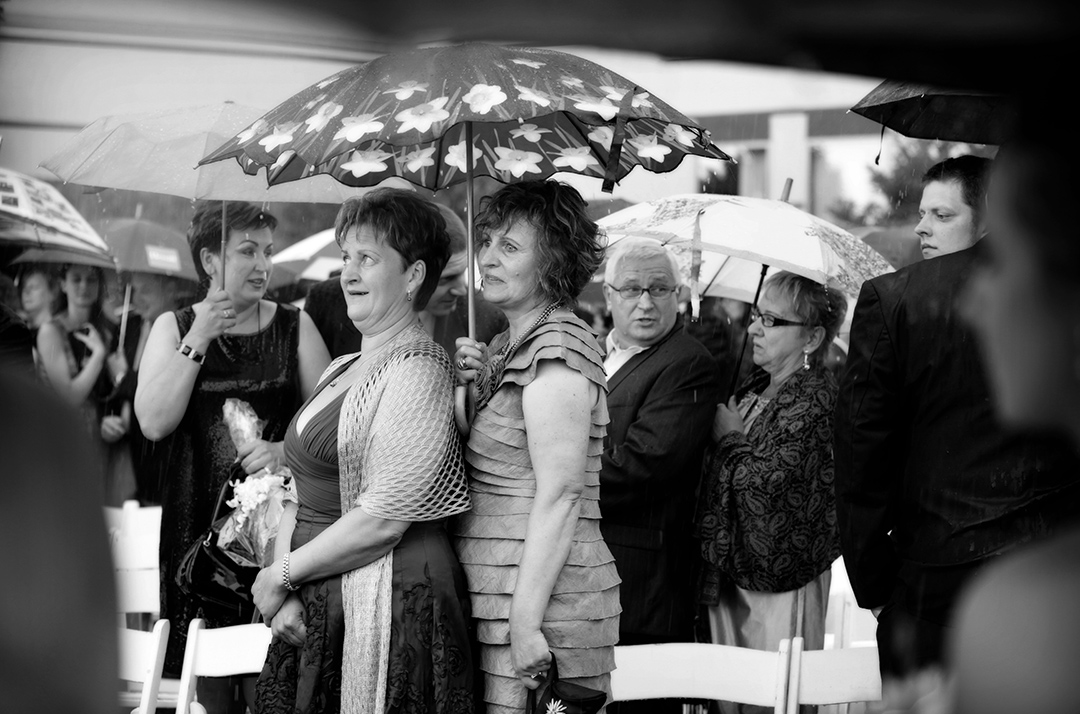 Did you know your flowers might fare better on a rainy day? It's true! Flowers are less likely to wilt on rainy days. Cool temps and low humidity are better for flowers than hot, dry air.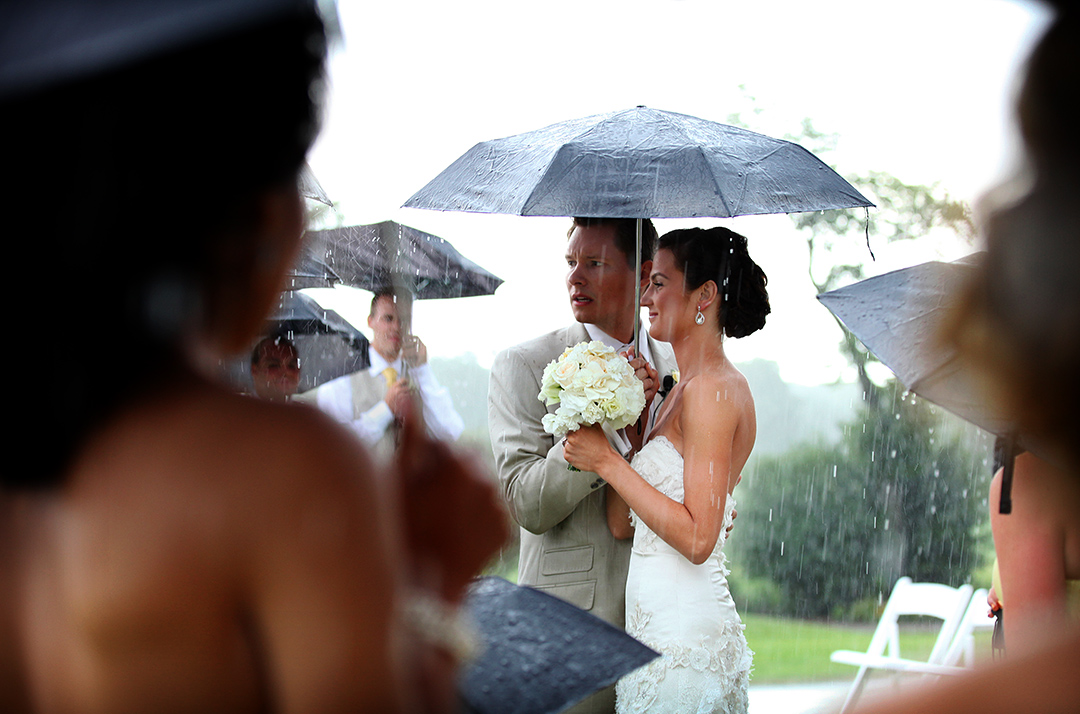 Ultimately, how you roll with rain on your wedding day indicates whether you'll enjoy your day or won't.
"I'd say as long as you remain focused on what you share between you and spouse or spouse to be… everything around you is beautiful, warm or cold, rain or shine."

Ahmad & Bella Elsawaf
Chicago Botanic Garden
Glencoe, IL
August 24, 2014
The best thing you can have on your wedding day is confidence and the best thing you can wear is a smile. Your wedding party and guests will take their cues from your calmness.
Always remember: You can't see the rainbow without a little rain.
See more posts: