"WE AREN'T TOO COMFORTABLE IN FRONT OF A CAMERA AND YOU MADE IT FEEL EASY"
Dear Jason,
Thank you so much for taking beautiful photos of our wedding! We enjoyed having you and Alex are our wedding – you were friendly and professional all day!
Andrew and I aren't too comfortable in front of a camera, and you made it feel easy. We appreciate all your hard work in editing the photos.
Hopefully, we'll stay in touch!
All the best,
Hannah & Andrew
October 16, 2021
Ravinia Festival Highland Park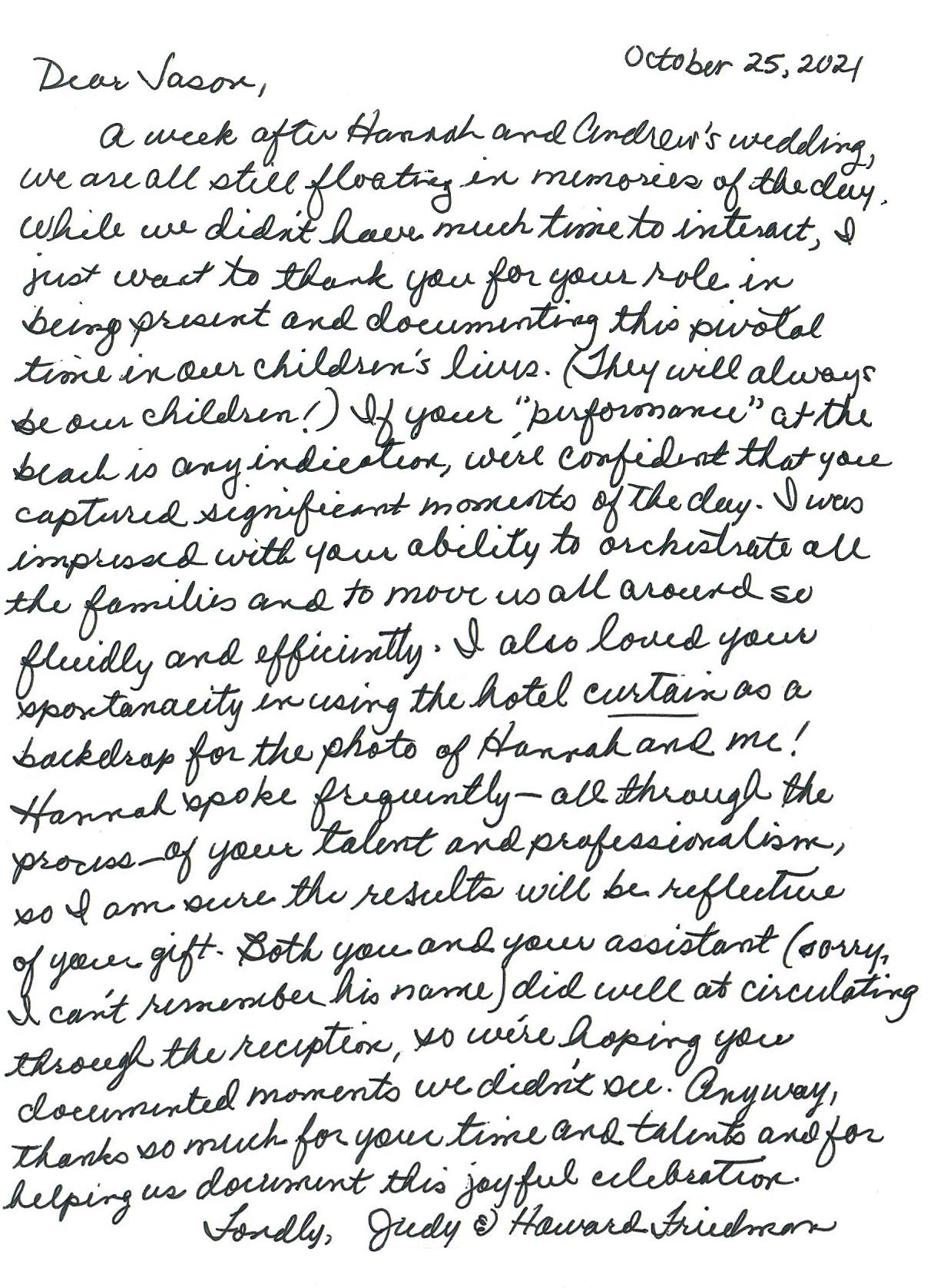 Original Testimonial
See more Love Letters: