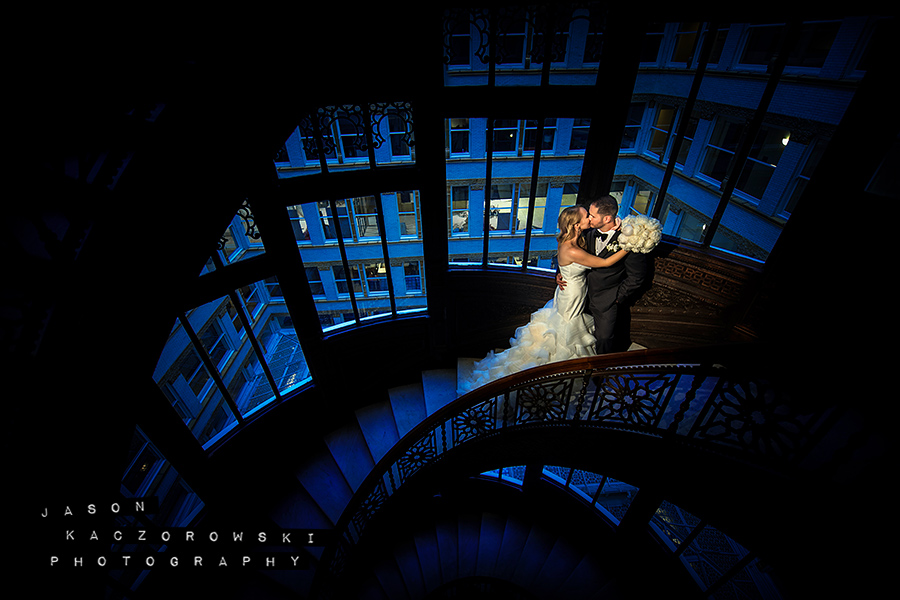 Olga & Alen
June 11, 2016
The Rookery
Chicago, Illinois
Invitations • Alen Parlov
Preparation Location • W City Center Hotel
Hair • Total Image
Make-Up • Total Image
Wedding Dress • Bella Bianca Bridal Couture | Simone Carvalli
Ceremony • The Rookery
Officiant • Anita Weds | Anita Vaughan
Reception • The Rookery
Lighting • Art of Imagination | Deborah Weisenhaus
Draping • Art of Imagination | Deborah Weisenhaus
Catering • George Jewell Events Catering | Jenna Cook
DJ • Cage + Aquarium | Tyler Huffman
Cake • Elysia Root Cakes | Elysia Root
Cinematography • Imagination Designers | Brianne Tegel
Associate Photographer • Alex Maldonado
It's always such a pleasure to photograph weddings at The Rookery. Architects Daniel Burnham and John Root created an architectural masterpiece that is one of the greatest surviving examples of the early commercial skyscrapers. The lobby was remodeled in 1905 by Frank Lloyd Wright. Beginning in 1989, the lobby was restored to the original Wright design. Its stately façade is unmatched in architectural detailing and is complemented by incredible features including the mesmerizing oriel staircase and stunning light court. The landmark building is considered the oldest standing high-rise in Chicago.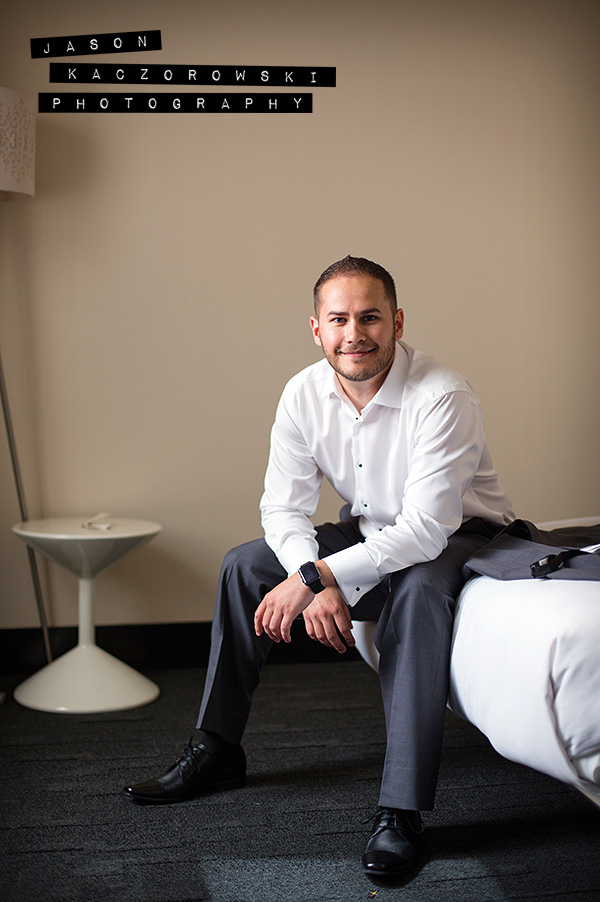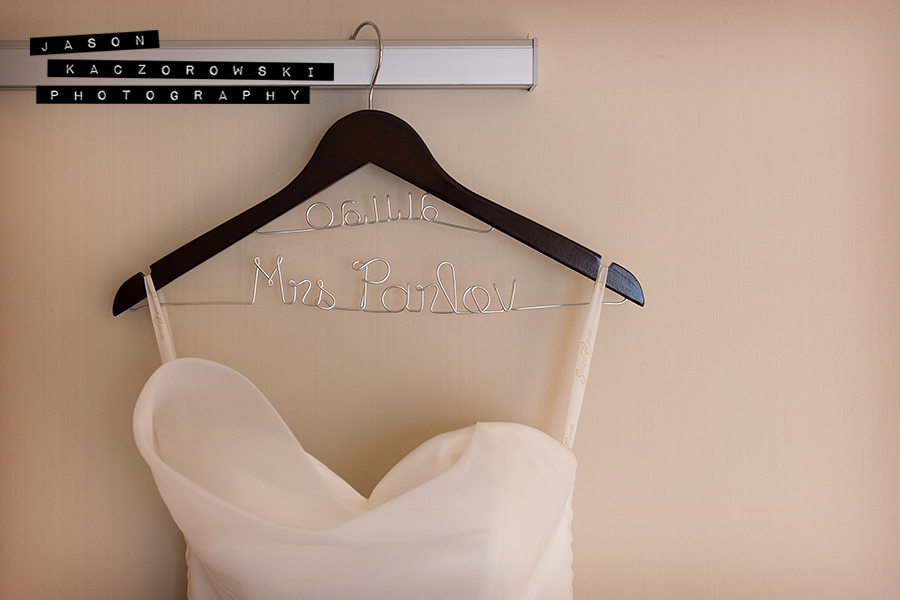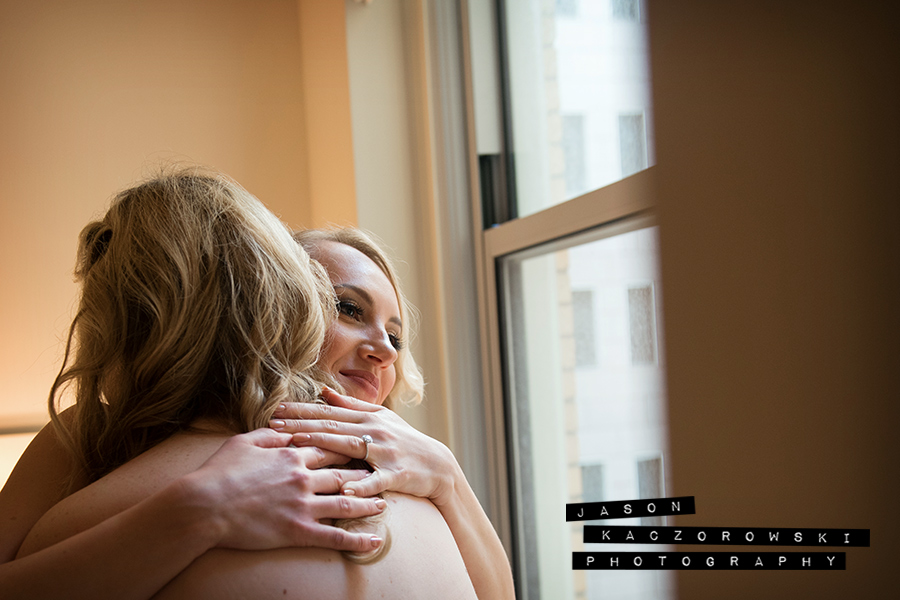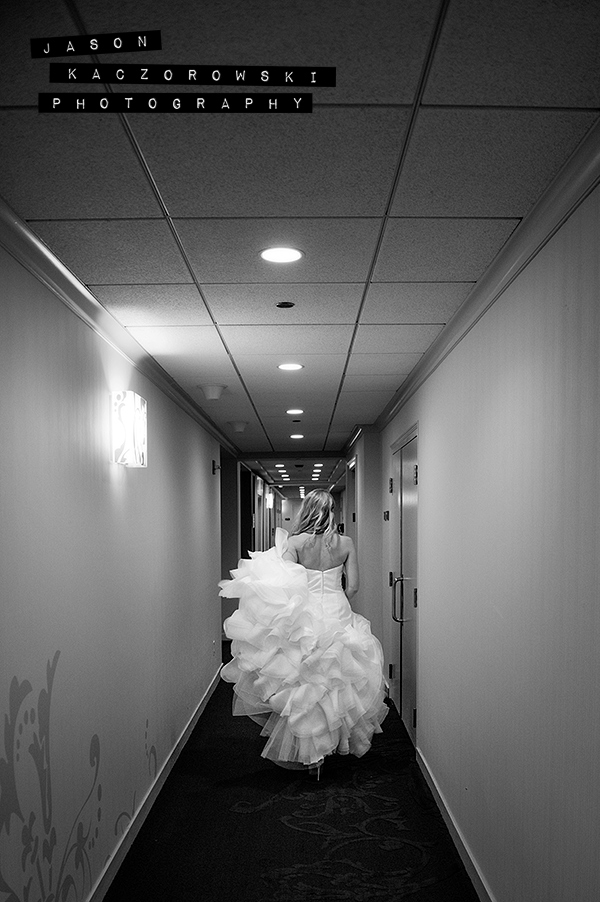 Olga's wedding dress by designer Simone Carvalli (Bella Bianca Bridal Couture) flowed with style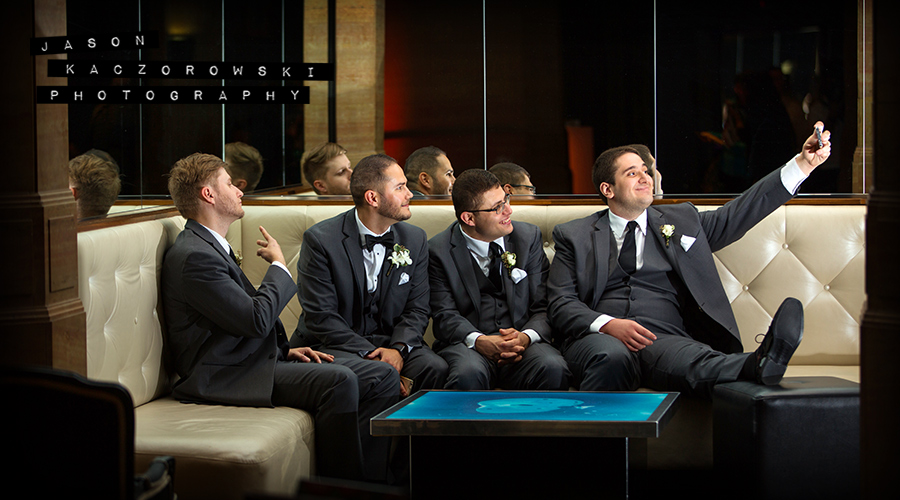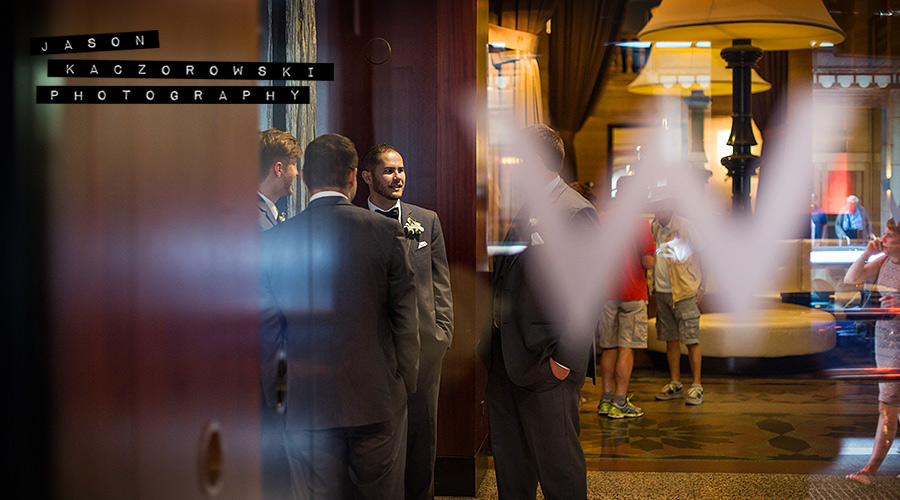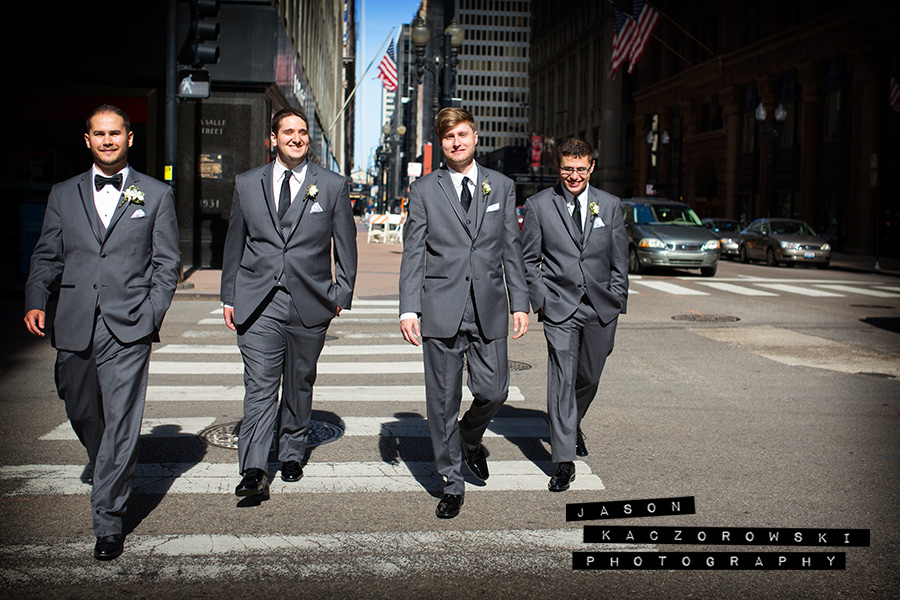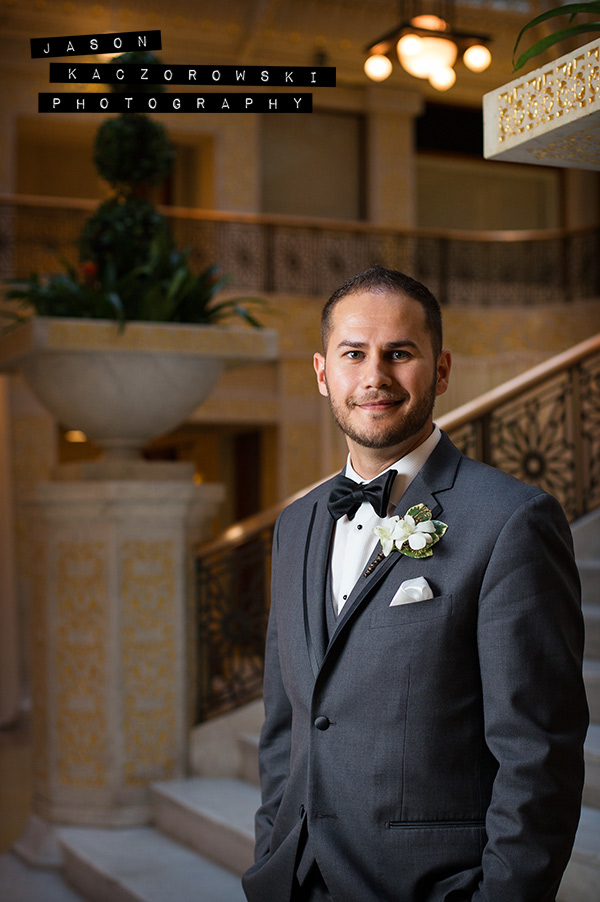 (above/below) I dare you to show me a more incredibly attractive Bride & Groom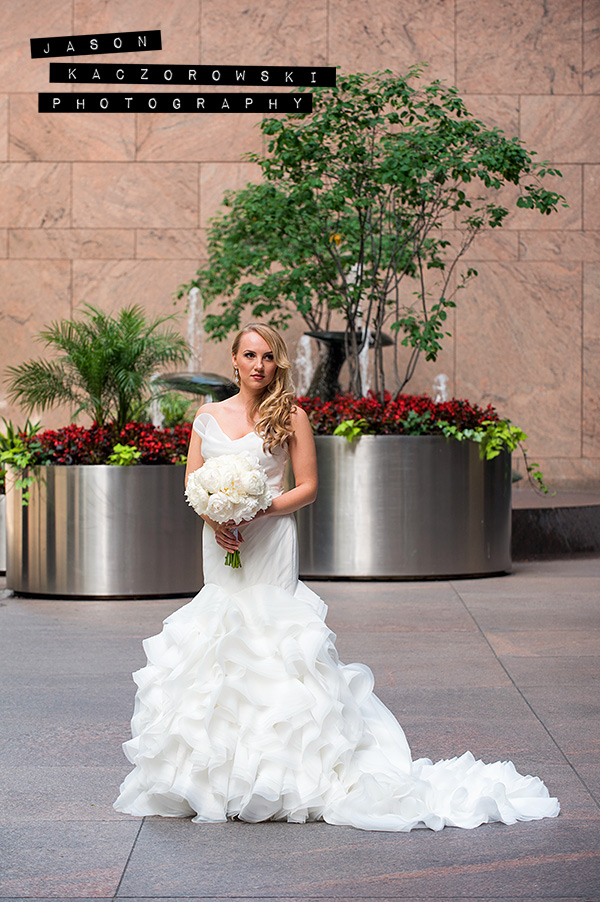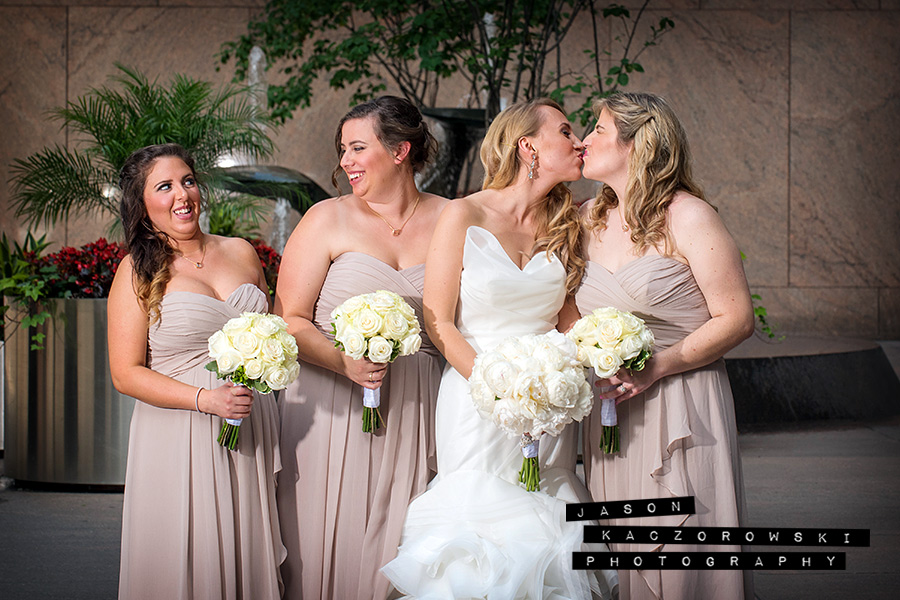 (above) This is one of my ALL TIME favorite wedding party photos!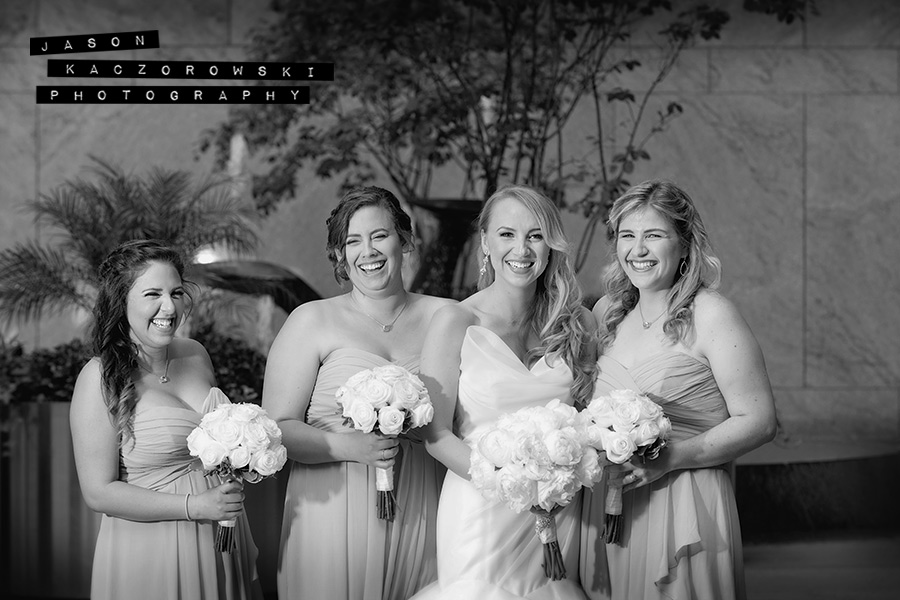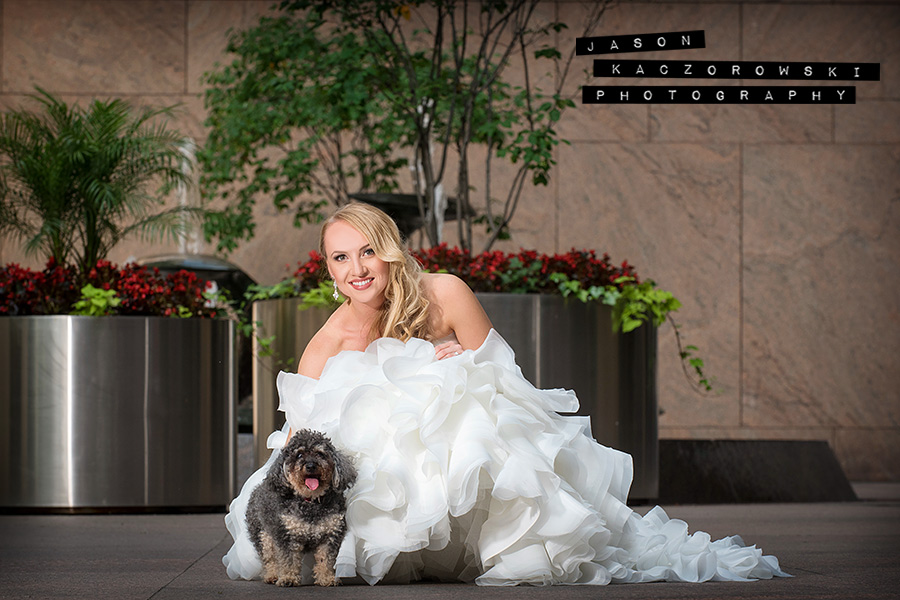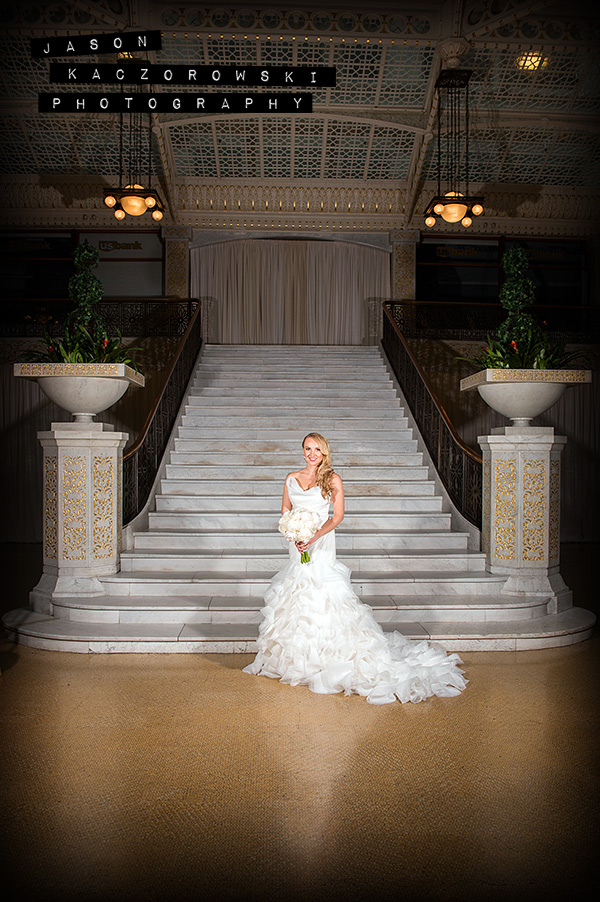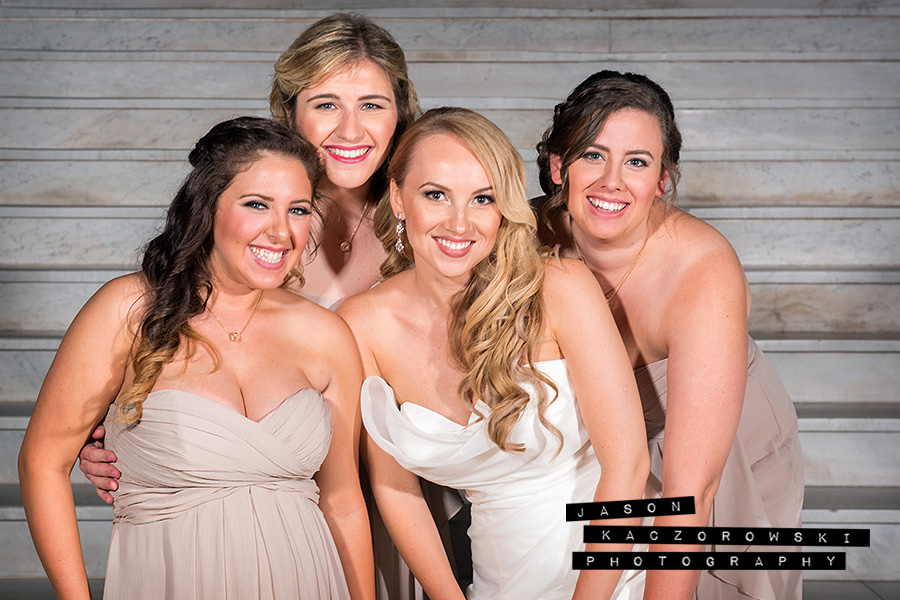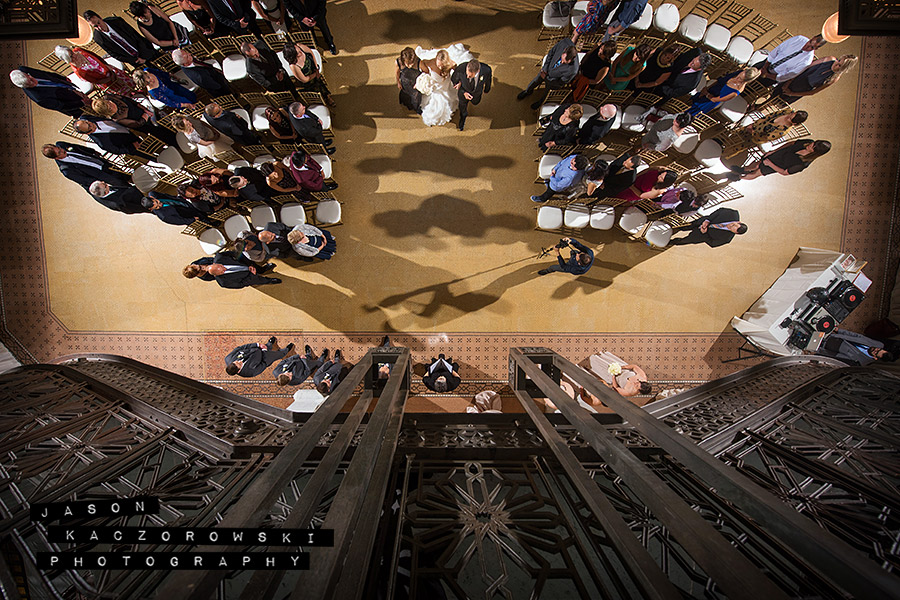 (above) I absolutely love the framing of everyone in this photo including even the groom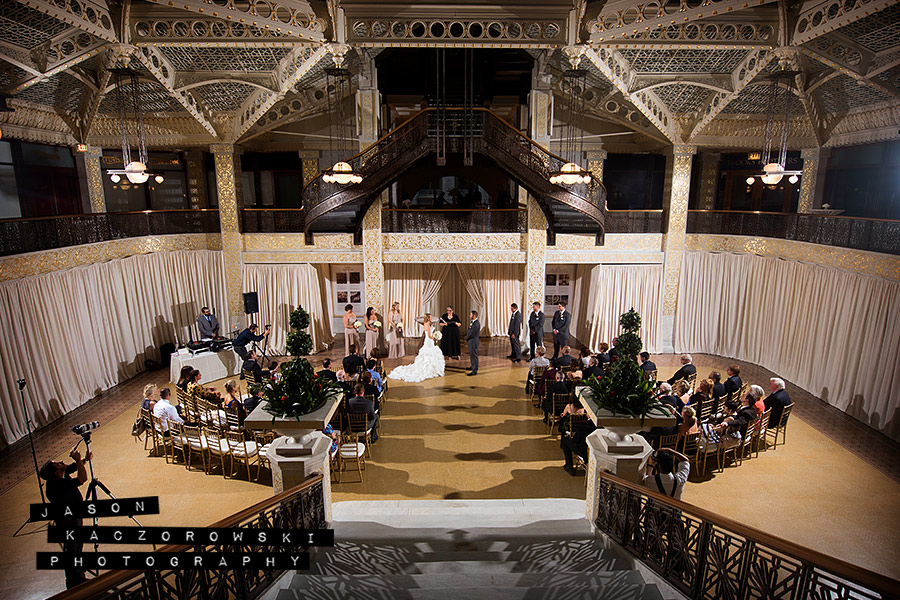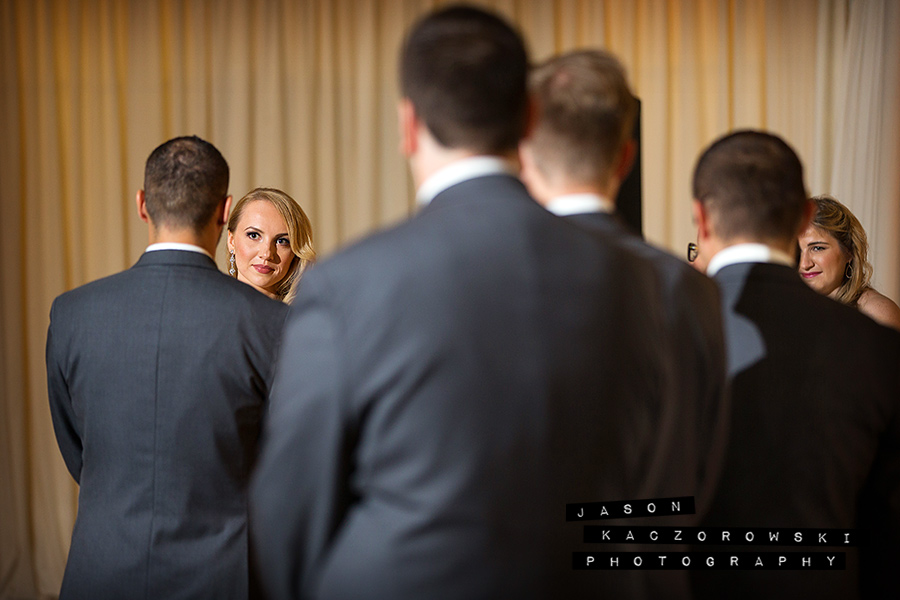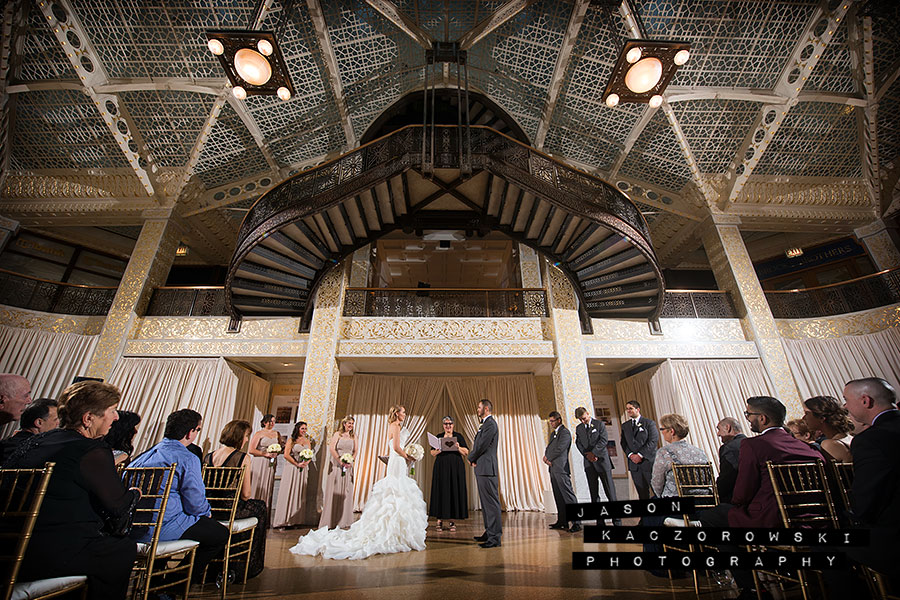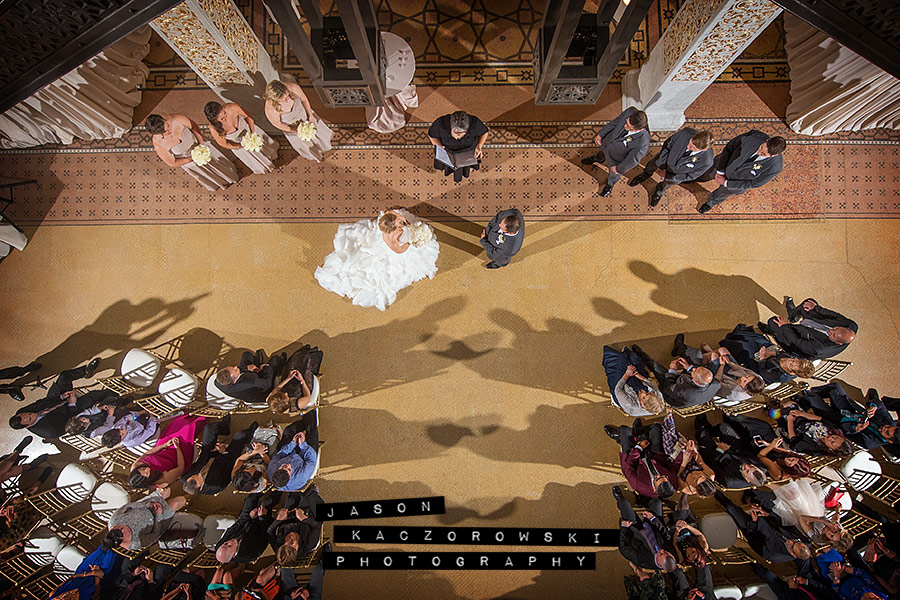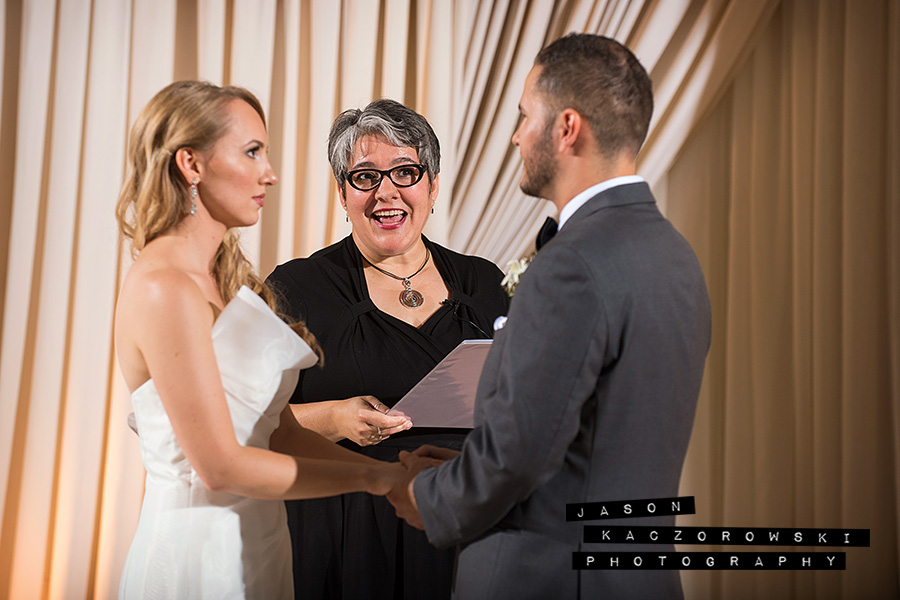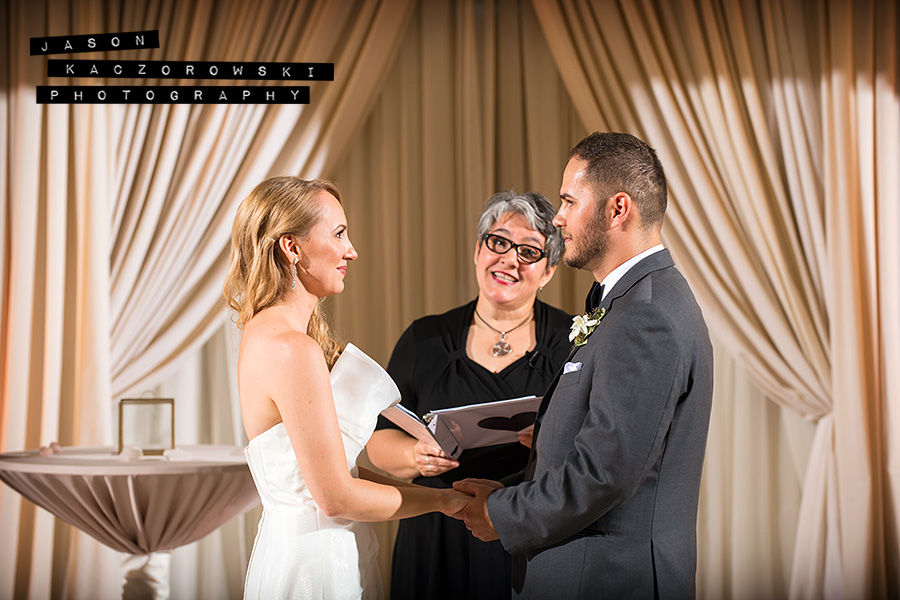 (above/below) Life-Cycle Celebrant, Anita Vaughan always makes her Brides and Grooms smile and laugh!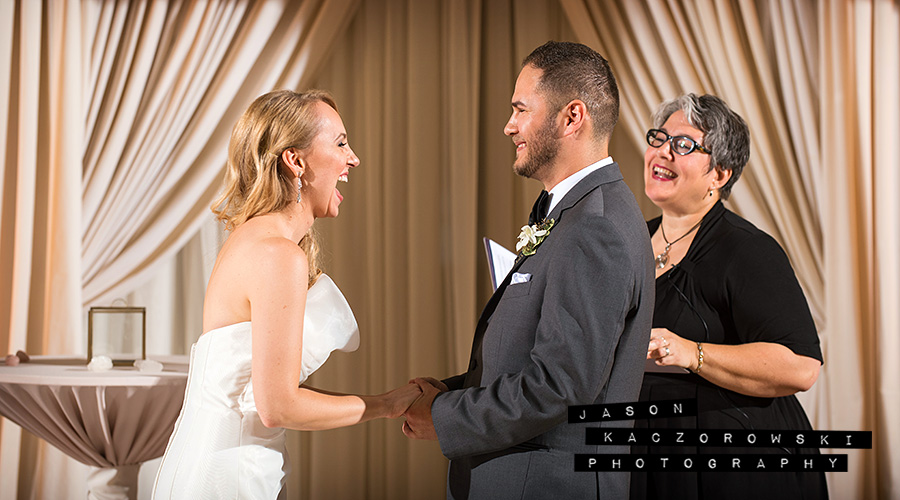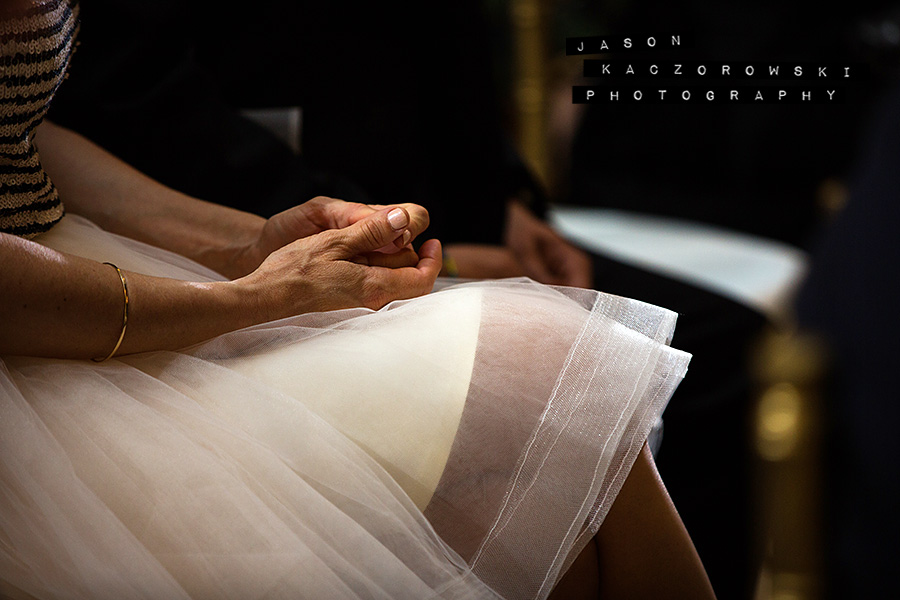 Guests received stones before the ceremony which were blessed and collected to contribute their hopes and prayers symbolically for the wedding couple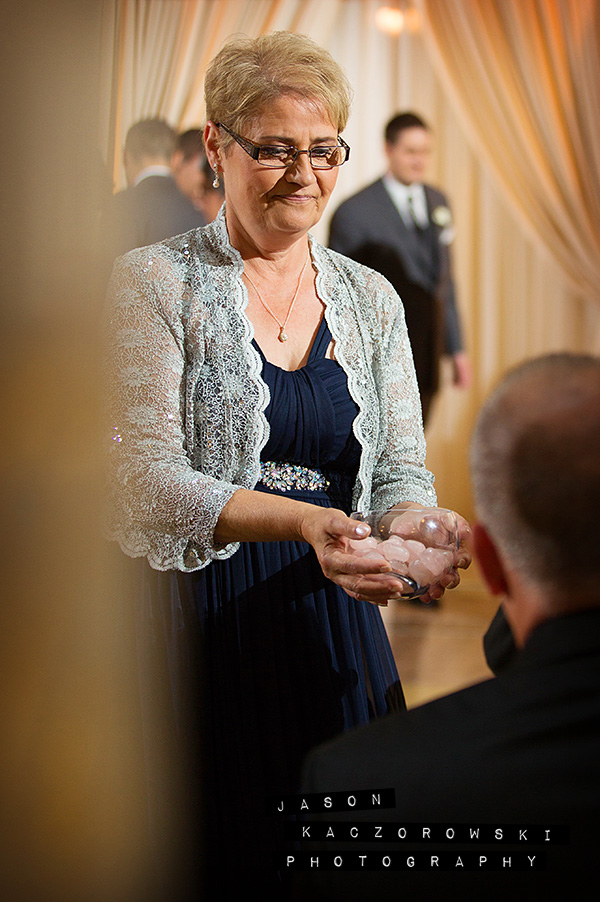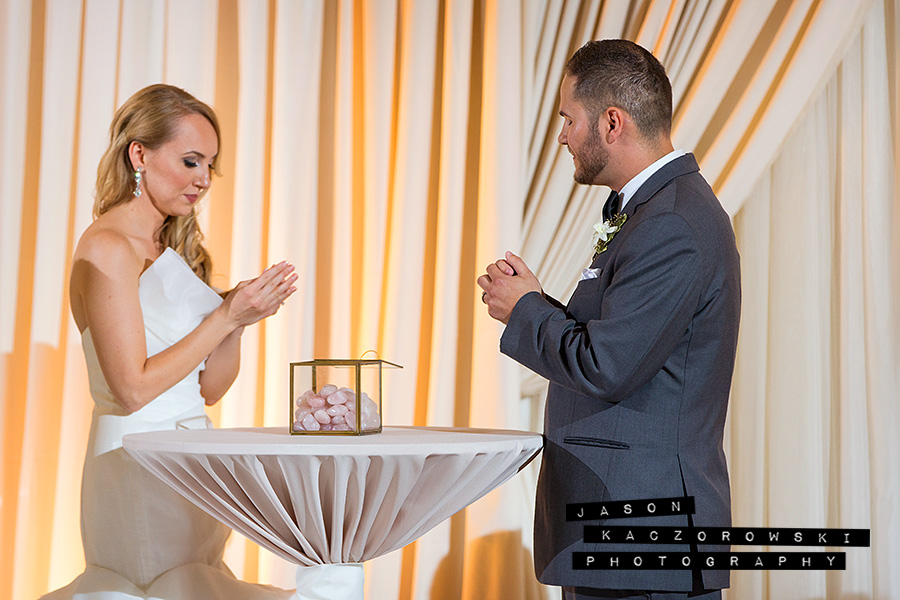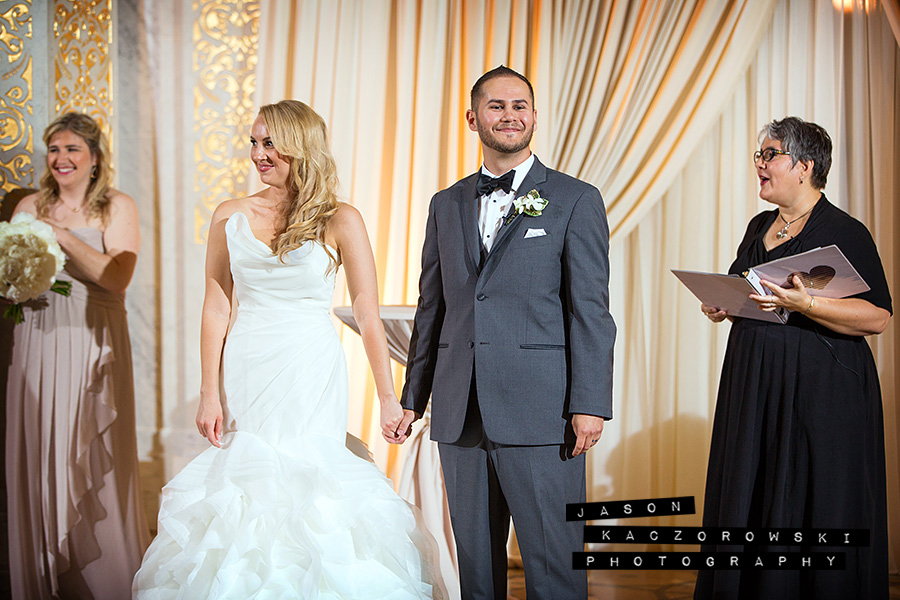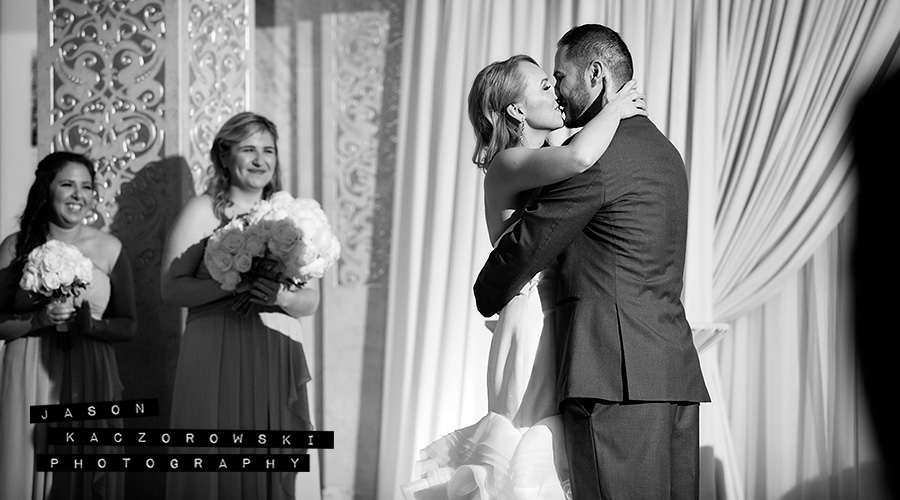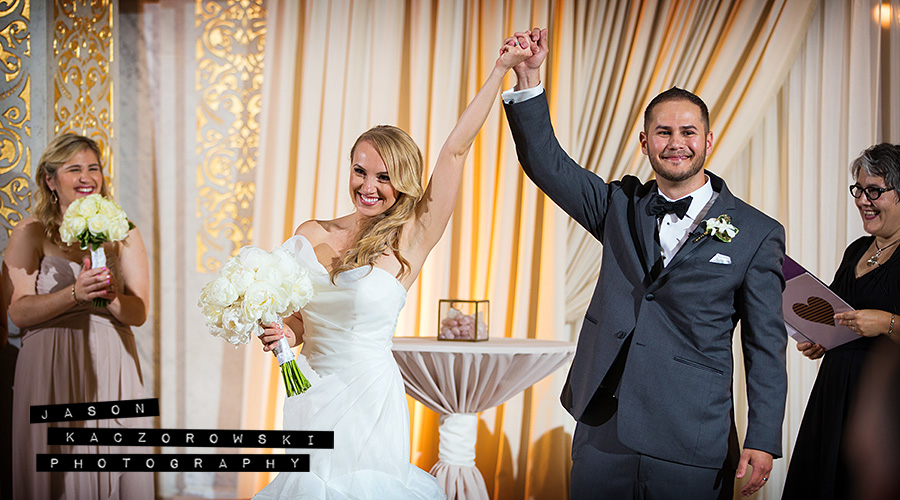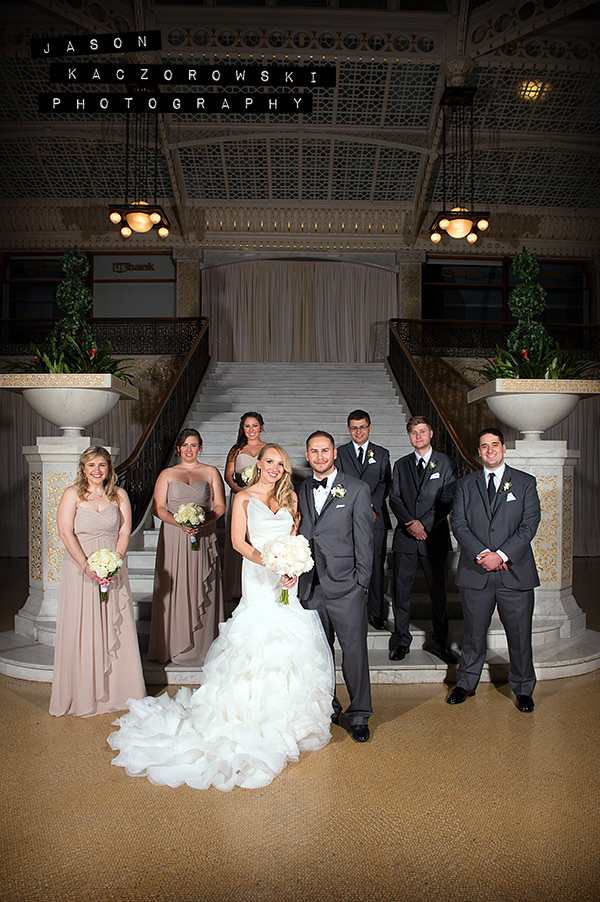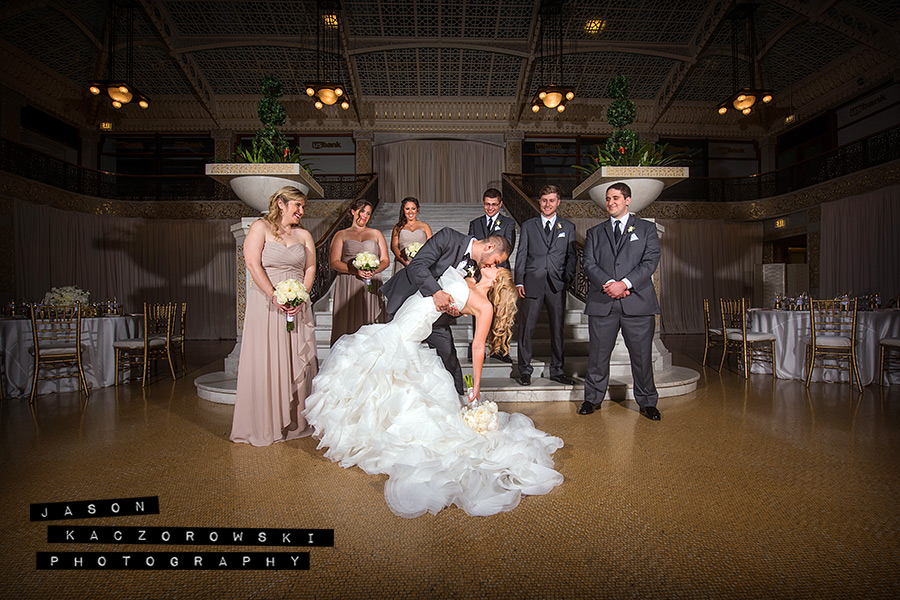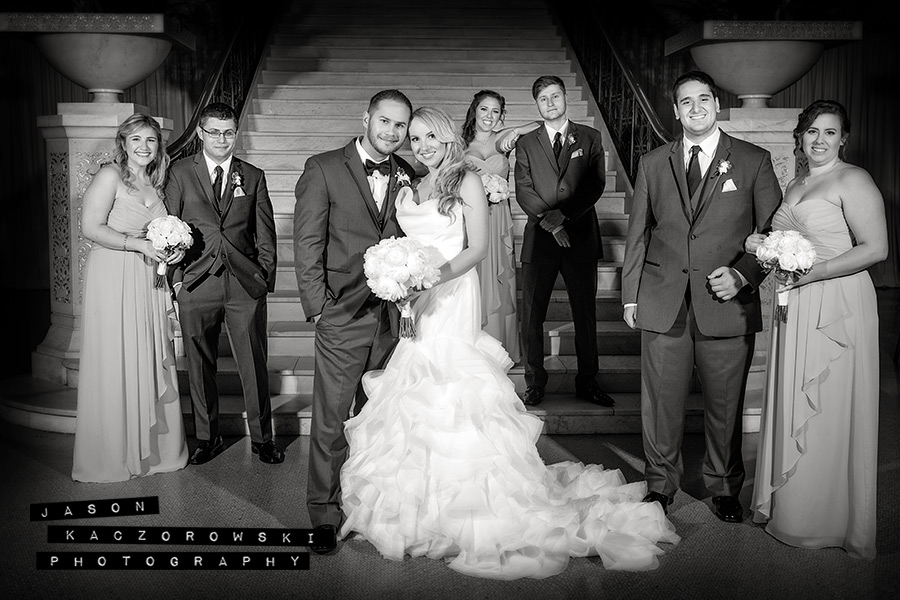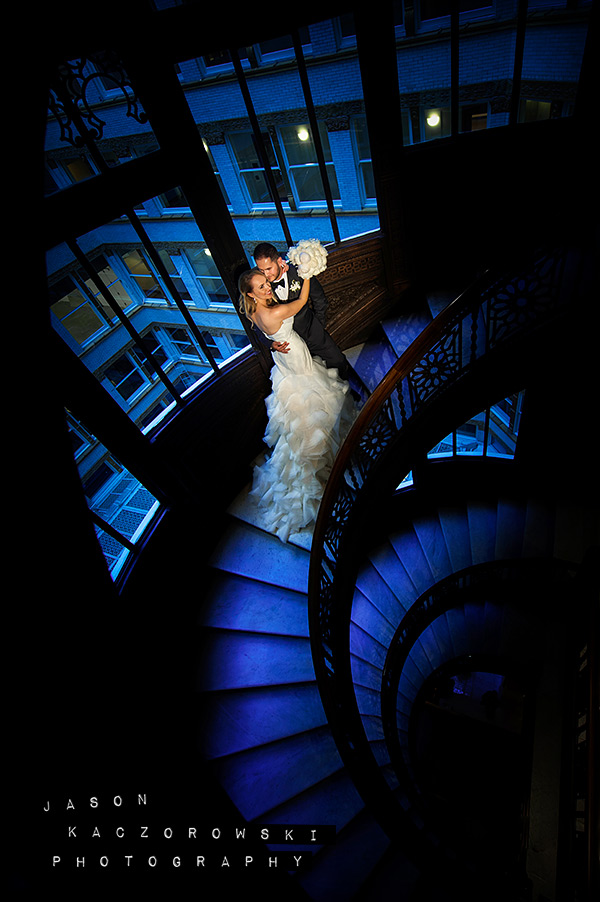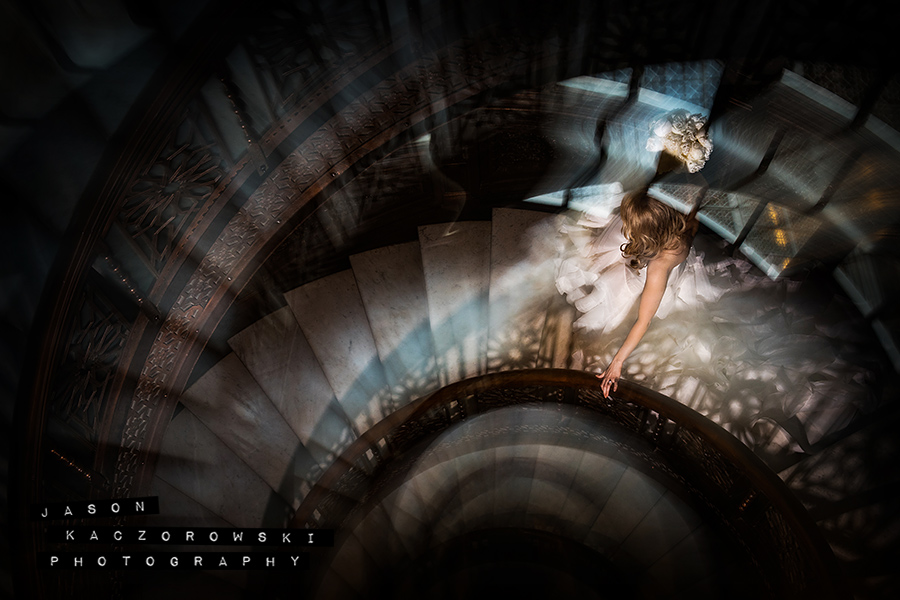 (above/below) Since I photograph weddings so often at The Rookery I always try to challenge myself to create new varieties of photos using architect John Root's oriel iron staircase that winds down from floor 12 to 2. (above) I loved the sensation created with a blur of the bride rushing down the staircase.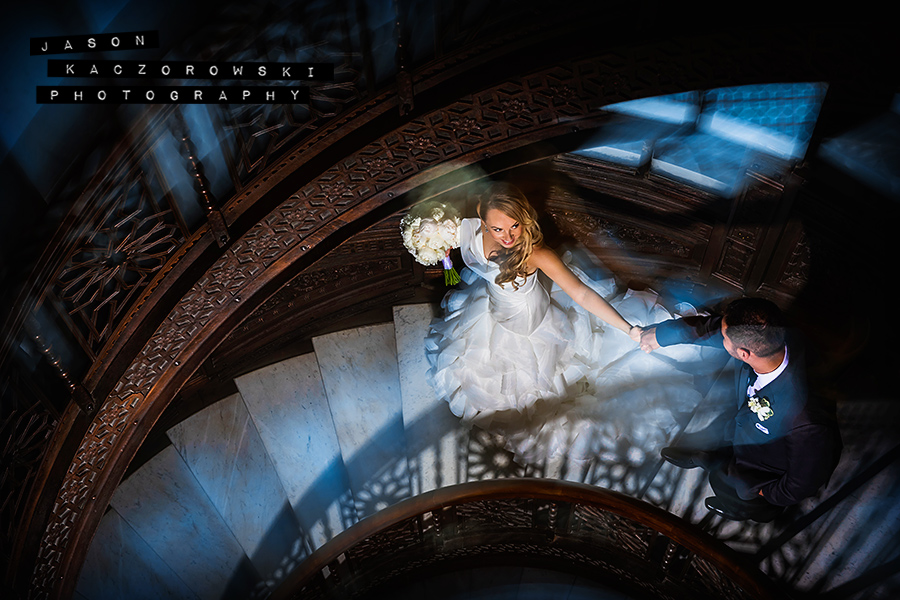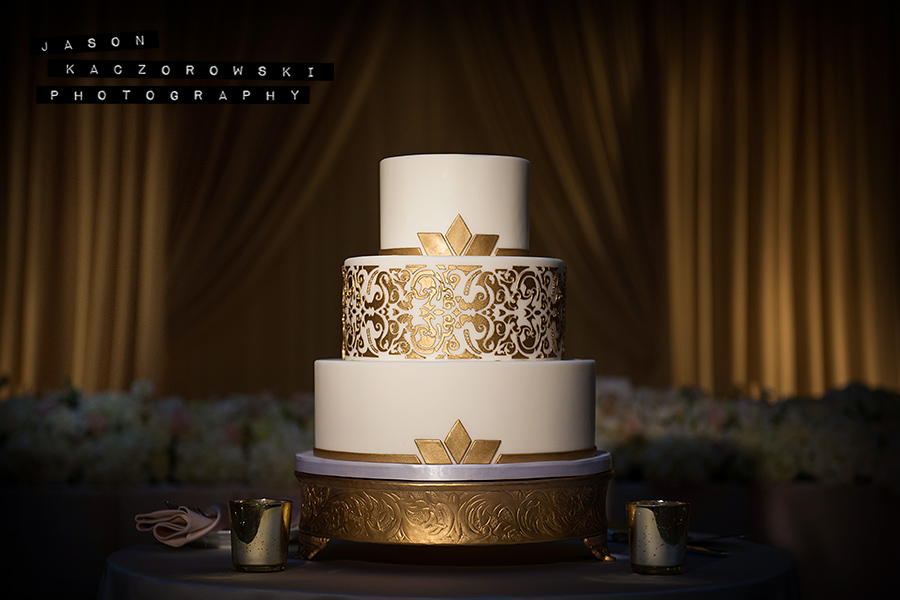 The couple's wedding cake by Elysia Root Cakes was the perfect compliment to Frank Lloyd Wright's design aesthetic seen throughout the building.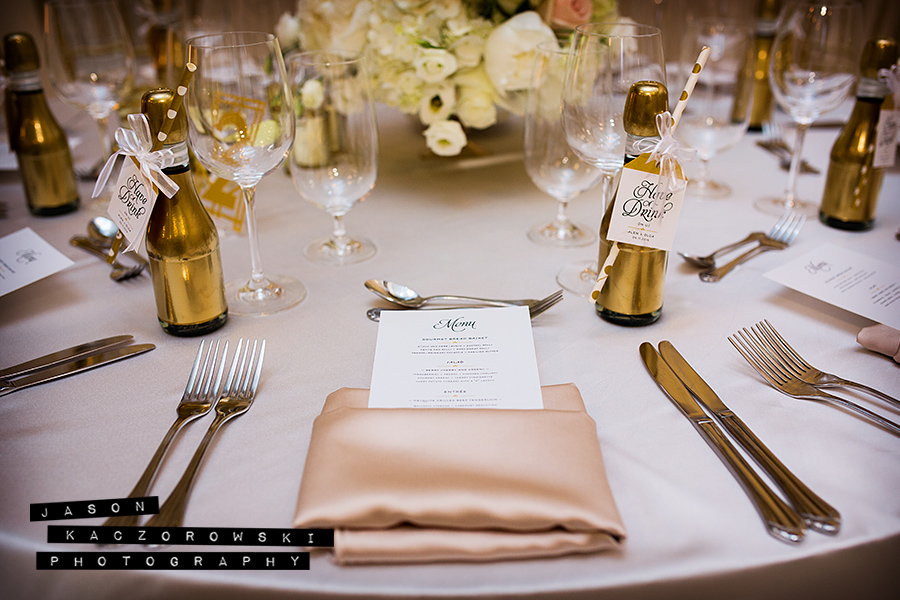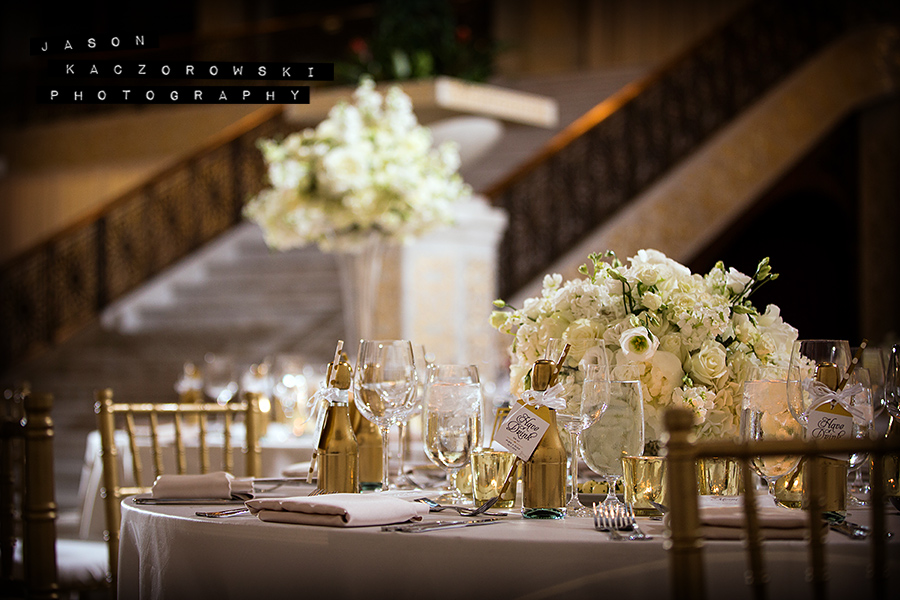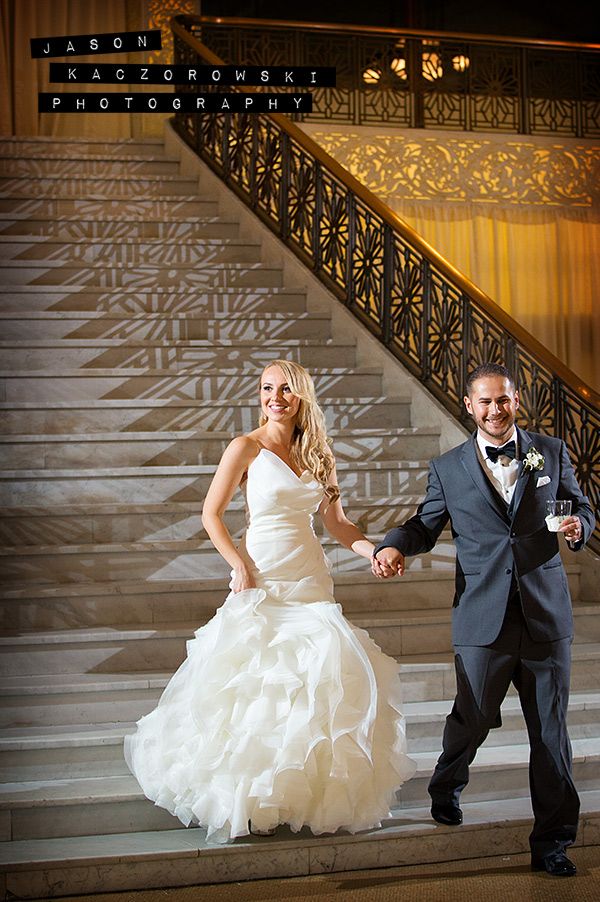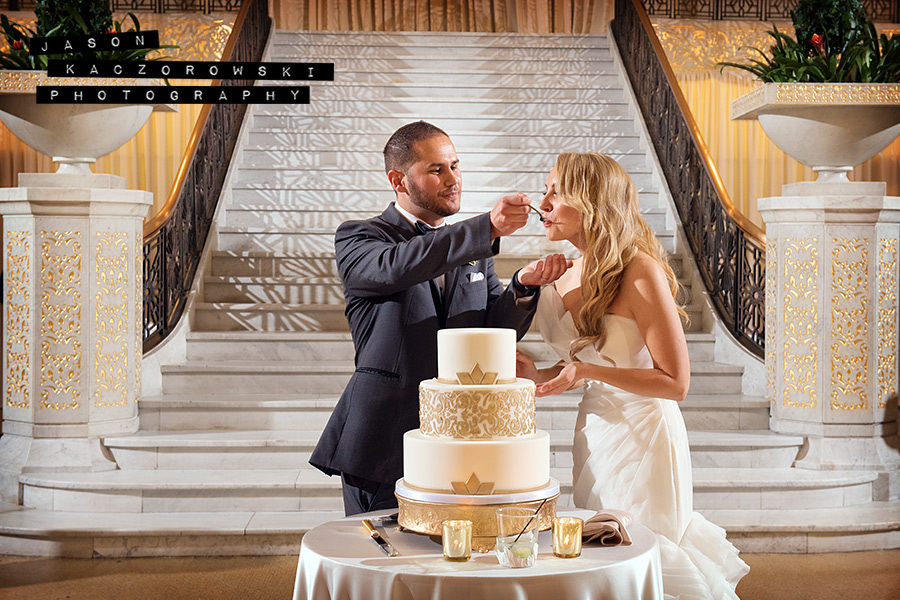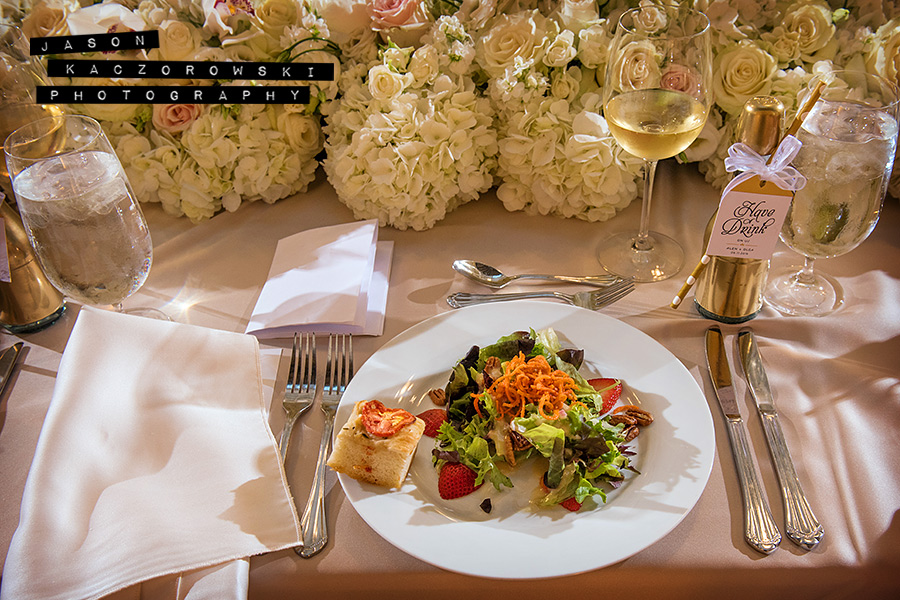 George Jewell Events Catering always serves the best food to wedding guests and their vendors!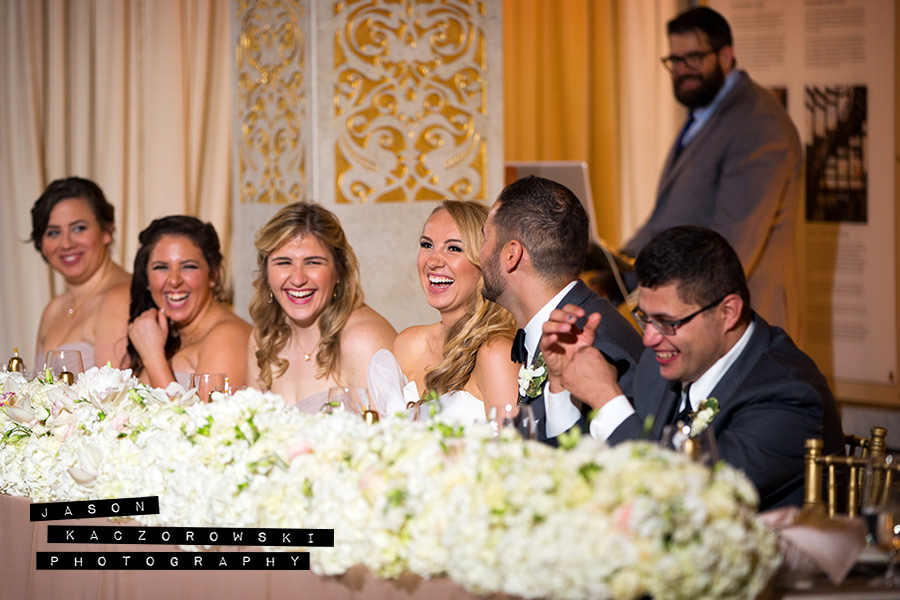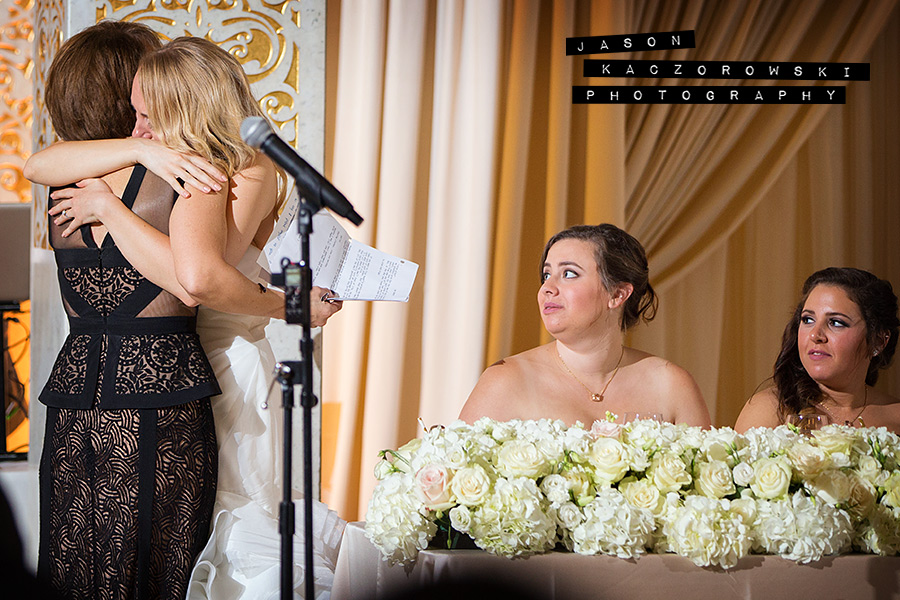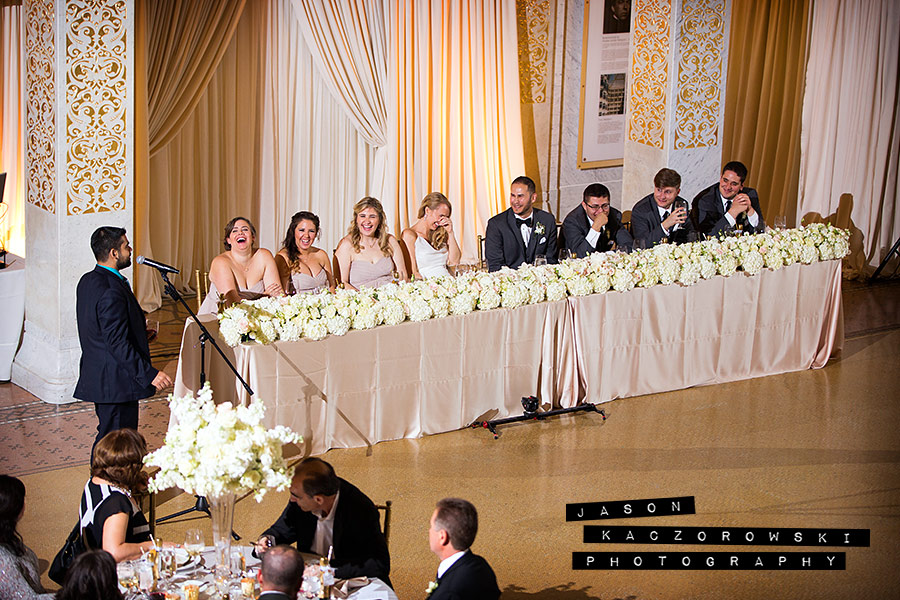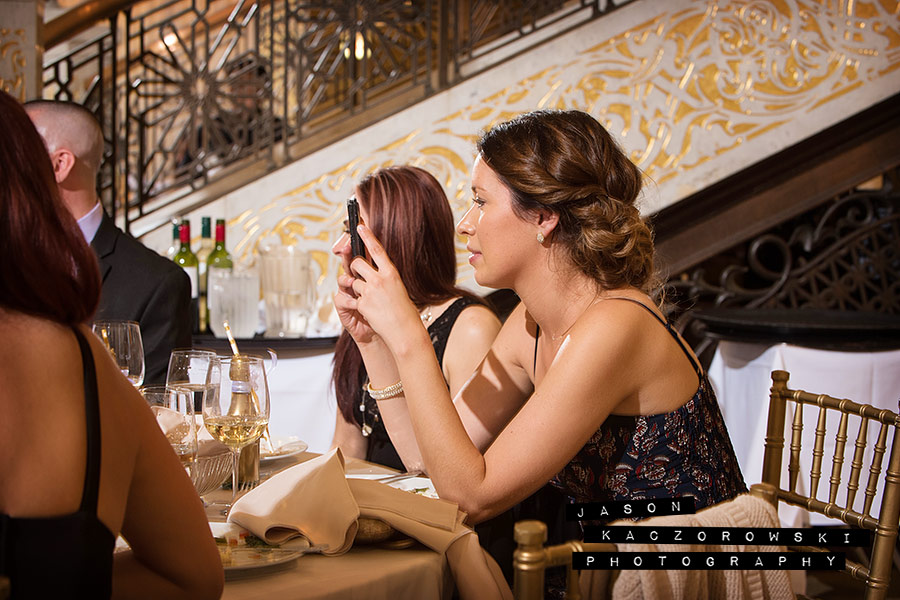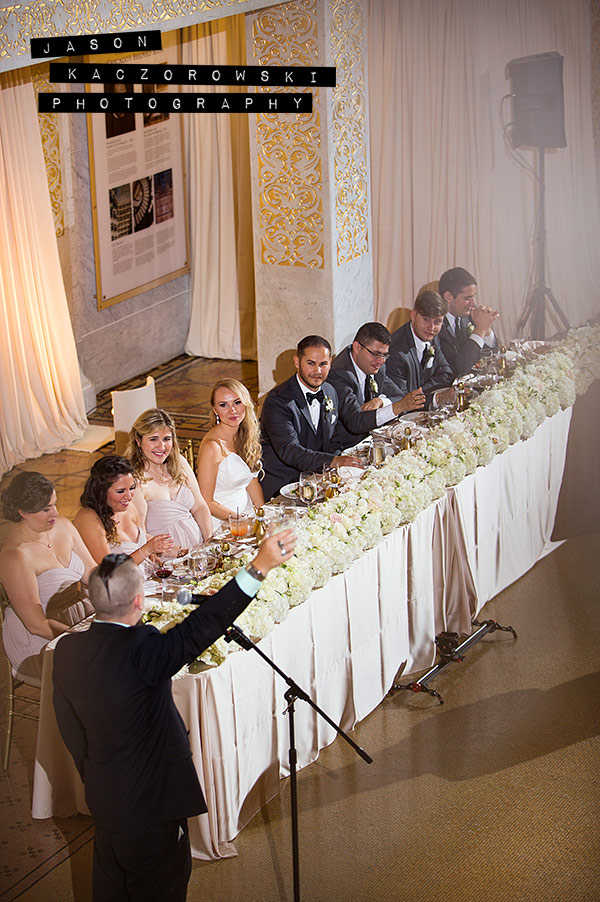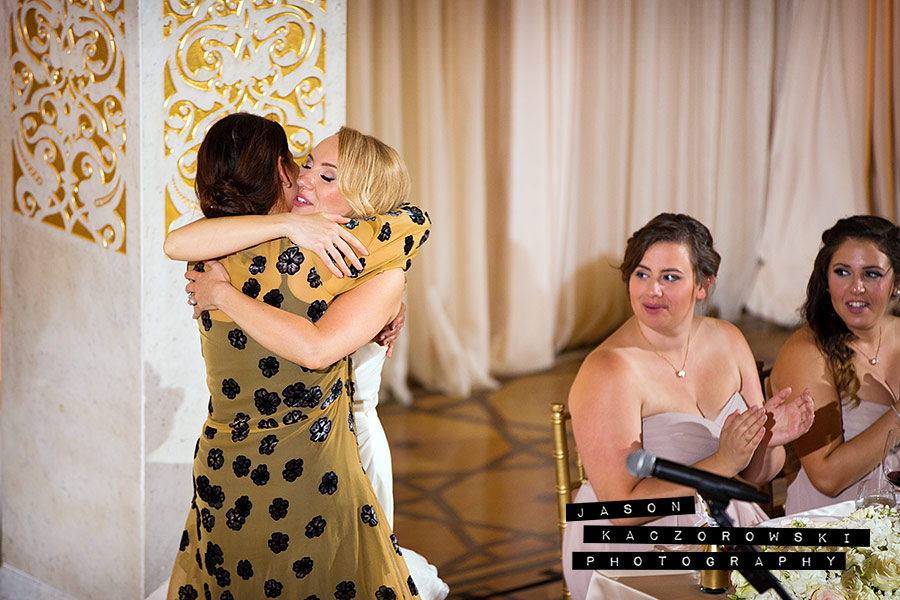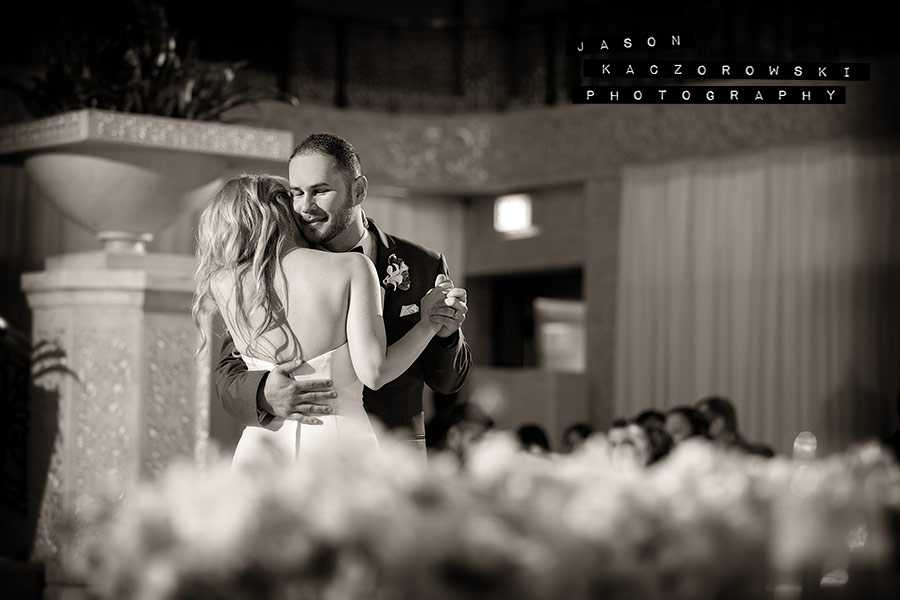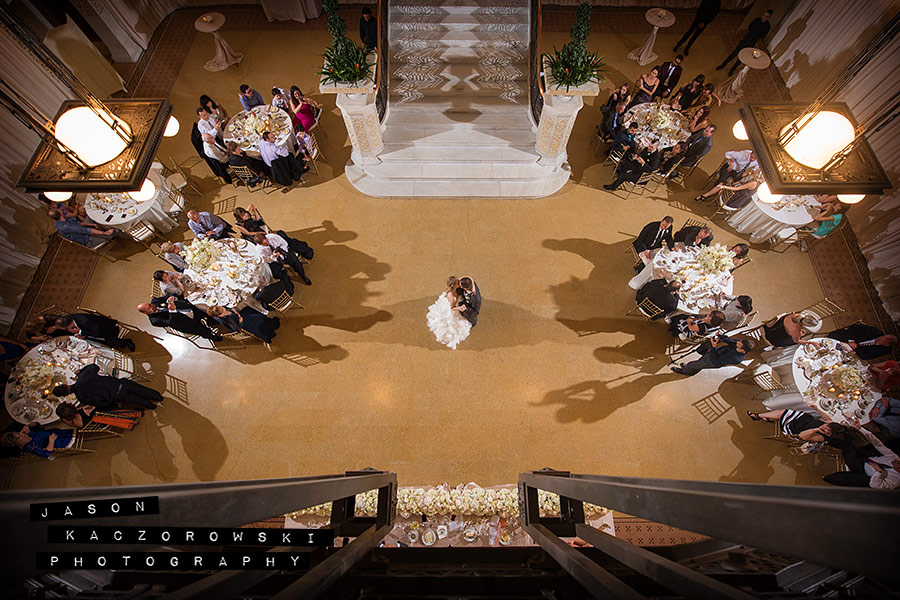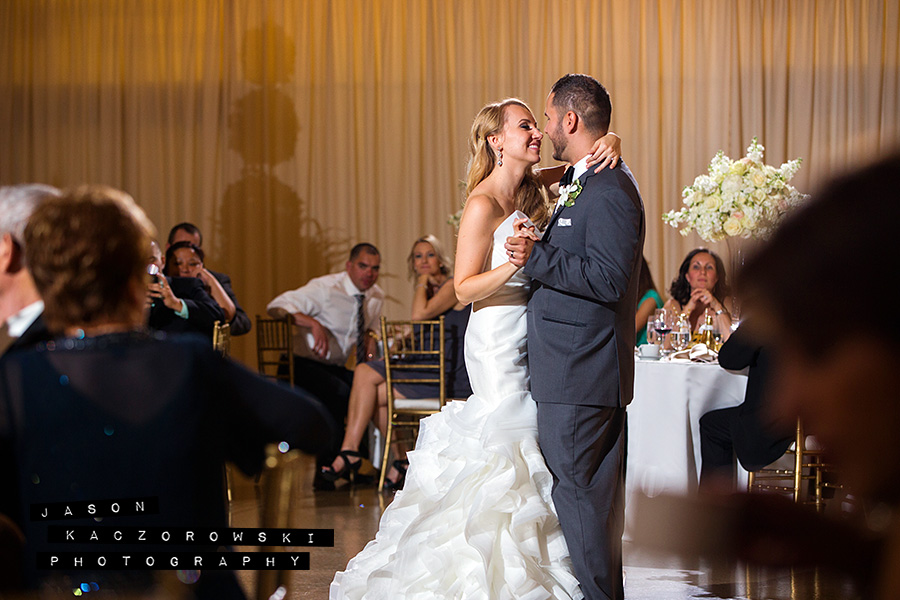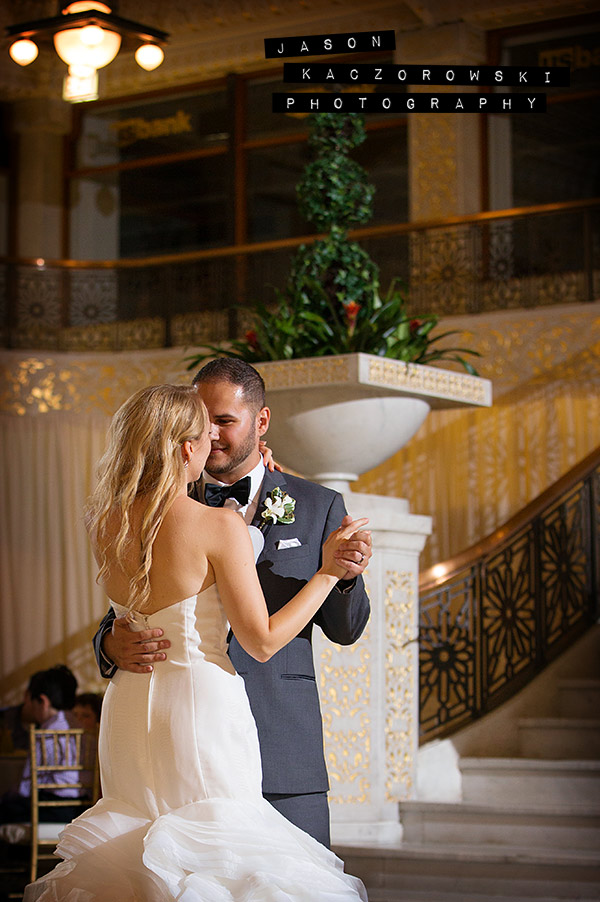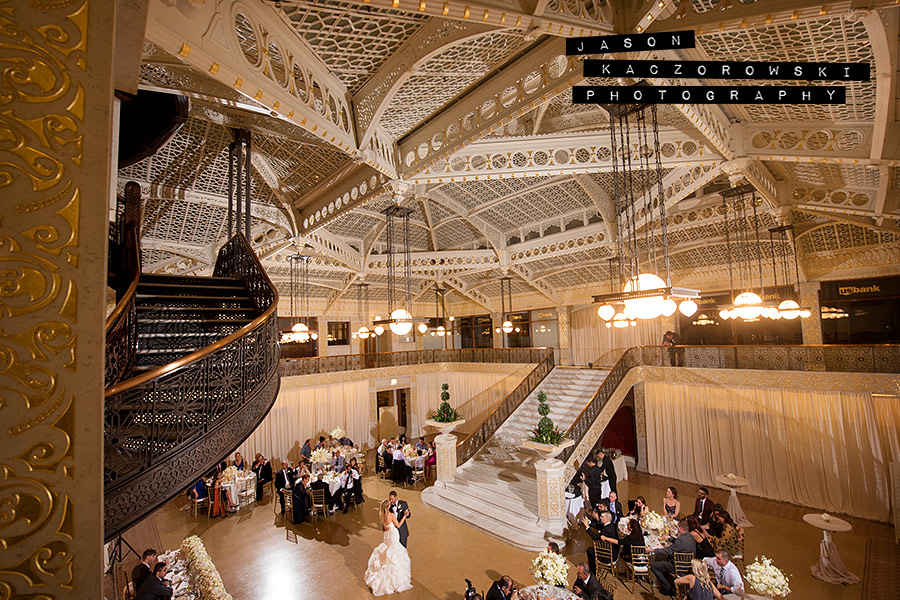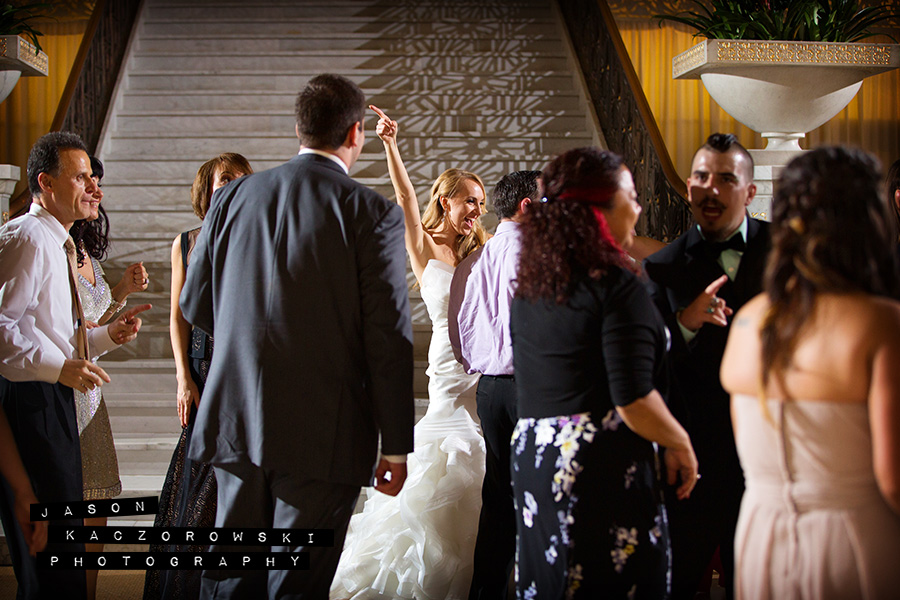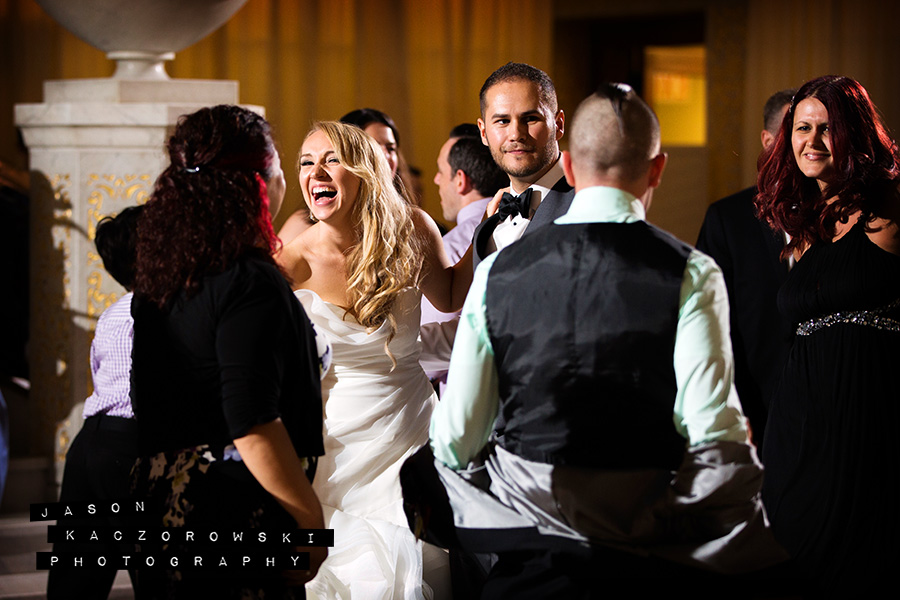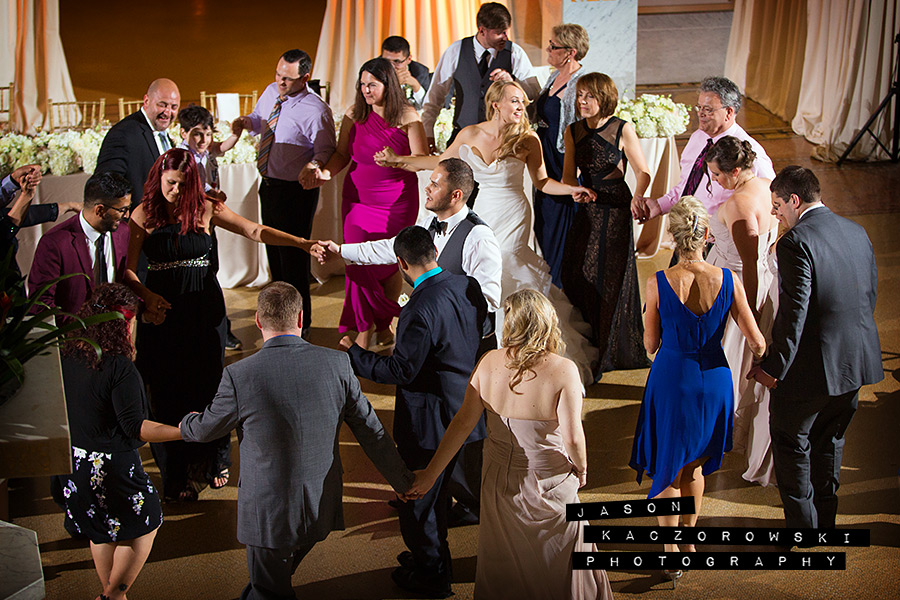 Tyler Huffman of Cage + Aquarium kept the dance floor packed all night with a mix of Russian, Serbian and contemporary cuts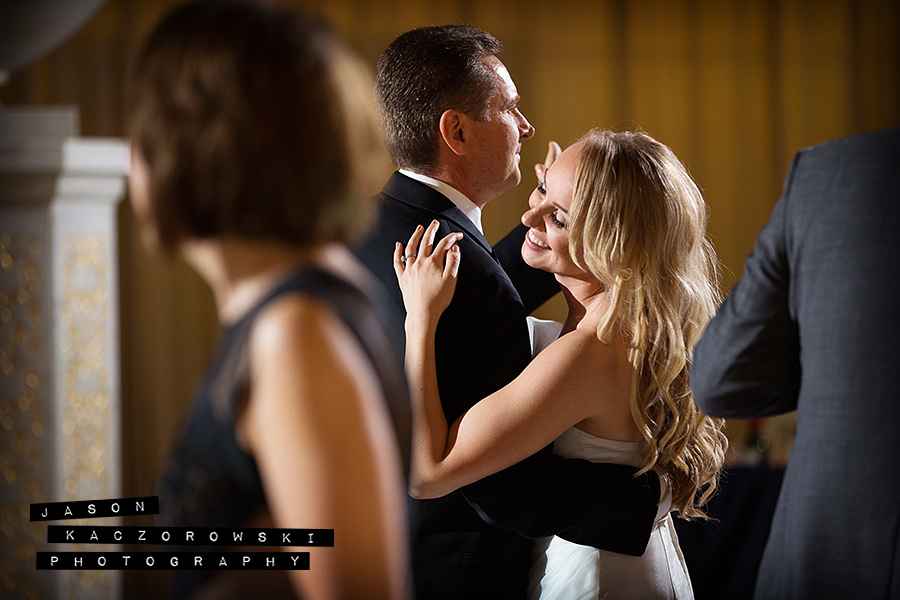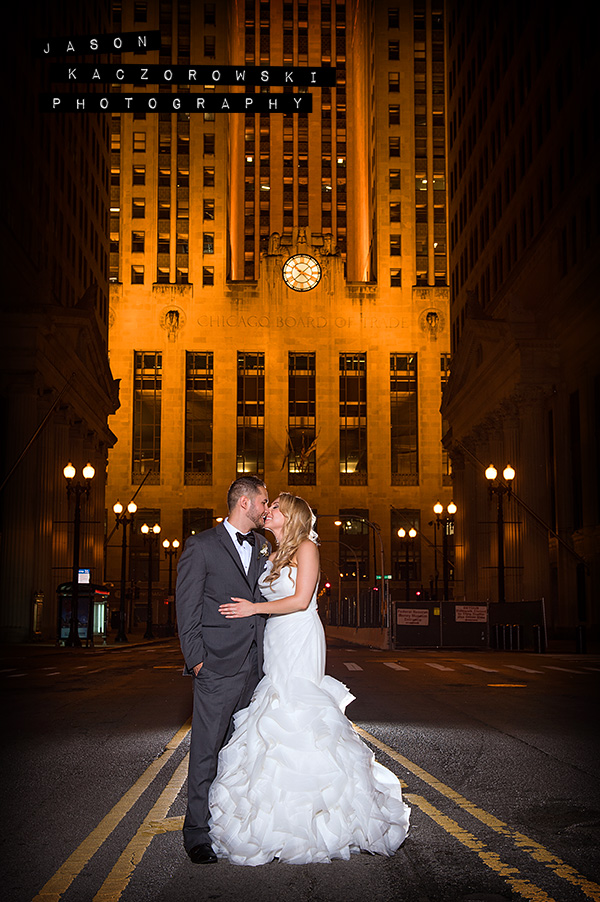 (above/below) The night would not be complete without a few of my signature photos of the
Bride and Groom in front of Chicago's Board of Trade on LaSalle Street & Jackson Boulevard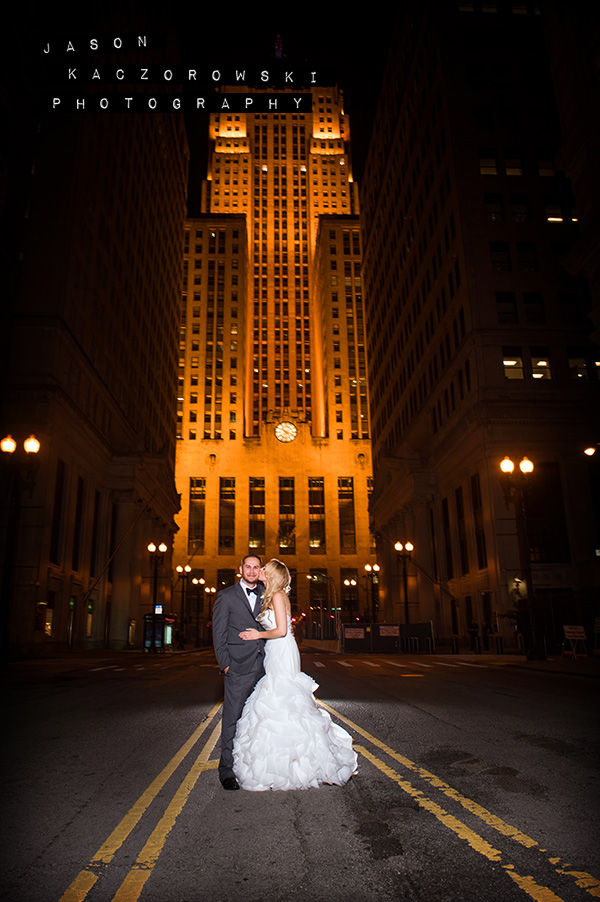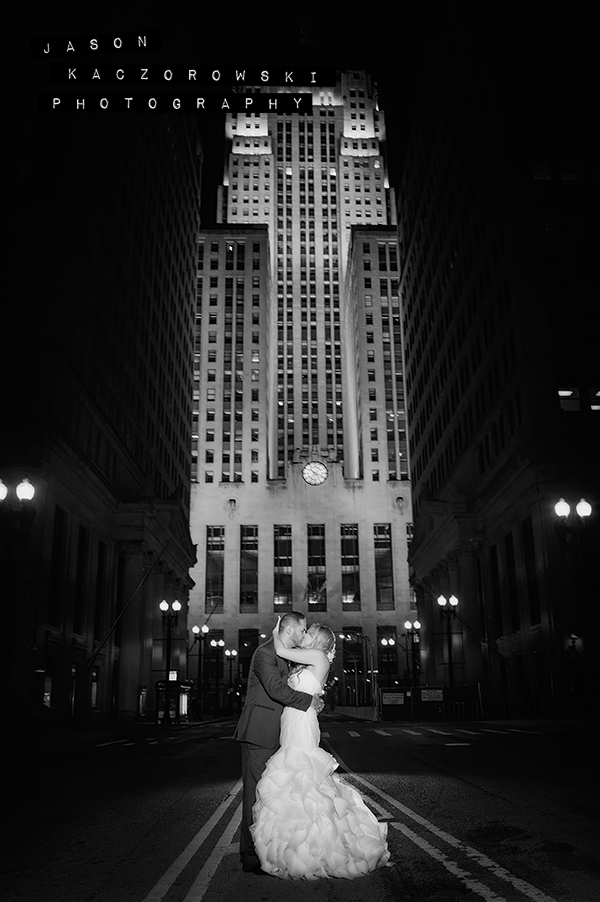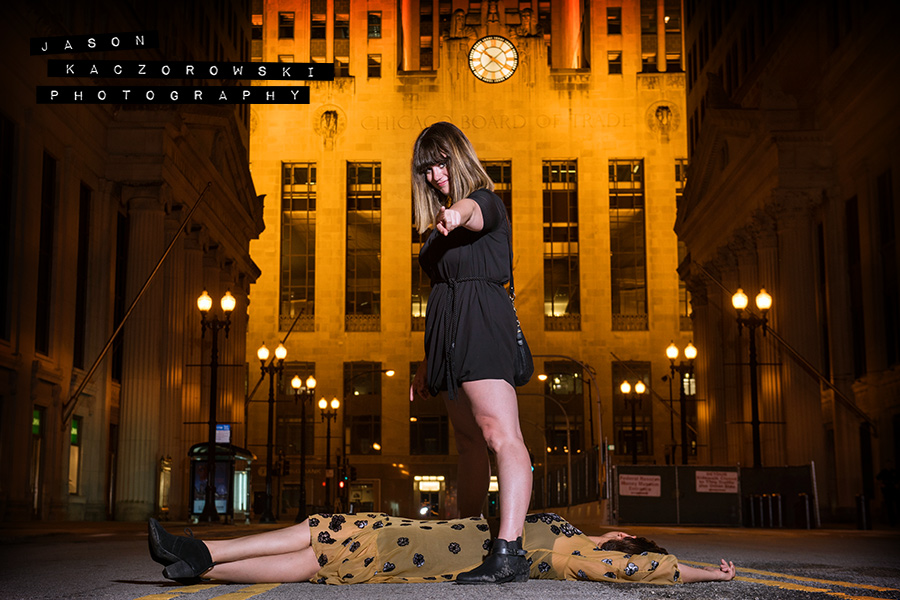 (above) Olga and Alen's guests confirm: Jason Kaczorowski Photography murdered this wedding!