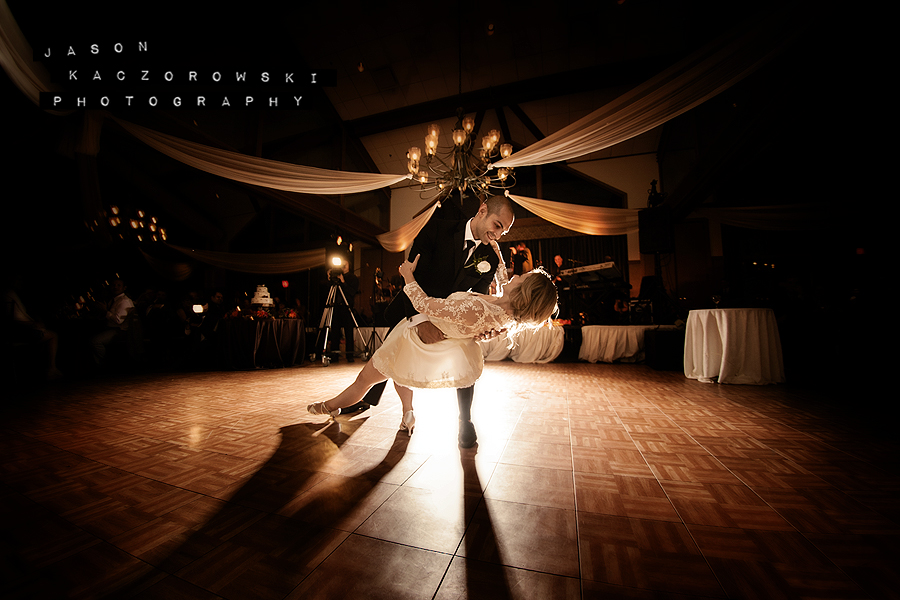 Lauren & Adam
Eagle Ridge Resort & Spa
October 4-6, 2013, 2013
Galena, Illinois

Ceremony / Reception – Eagle Ridge Resort & Spa | Jackie Hibbard
Rabbi – Mishkan Chicago | Lizzi Heydemann
Event Coordination Designer – Designer Event Chicago | Lindsay Stein
Invitations – NMI Creations
Dress – A'lamour Bridal | Enzoani
Pet Outfits – Boutie | Pearls
Bridesmaids – Coco Jewelry
Hair – Stonedrift Spa
Make-Up – Stonedrift Spa
Florist – Lamps Flower Shop
Video – R.E.M.
Band – Chicago Catz
Cake – Wedding Day Bakery | Carolyn
Cake Topper – Skye Art
Dance Instruction – Ballroom Dance Chicago | Matthew
Associate Photographer – Tamara Holden

I spoke with Adam by phone only a few months ago when he called to inquire about his wedding photography. Initially I was hesitant to commit to capturing additional weddings this year as my schedule was already booked solid and I was attempting to keep much of October dedicated to finalizing my existing clients' wedding albums and holiday portrait orders. But there was something so persuasive about the way Adam told me about himself, his wedding and his love for Lauren that made it incredibly difficult to turn him down. When Adam began to describe how amazing Lauren is and how wonderful their wedding was going to be I could feel the sense of emotion in his voice and the sincerity in which he spoke about his love for her that I honestly don't feel for every wedding I photograph. That genuineness is something that makes Adam and Lauren the real deal and their love for one another so unbelievably special.

Adam & Lauren met in middle school at the tender age of eleven. In sixth grade Lauren & Adam would talk on the phone so much that Lauren's parents actually added a second line so the two could sometimes fall asleep talking to one another just to wake up the next morning to find the other still there. During that summer the two rode roller coasters at Six Flags and continued to fan the flame for love. It wasn't until seventh grade that Adam worked up the courage to ask Lauren to dance with him at his Bar Mitzvah.

When Adam first asked Lauren to be his girlfriend though she turned him down which broke Adam's heart and despite having several classes together throughout high school the two never spoke again until after their graduation.

Years later in 2009 Adam and Lauren's parents struck up a conversation over dinner at a restaurant one evening and discovered their children were still single. Adam's father procured Lauren's phone number and gave it to his son. Adam, perhaps still scared from seventh grade, decided to reach out via Facebook instead. They corresponded for a few months until Lauren, due to overwork and exhaustion, neglected to respond promptly. It wasn't until they ran into each other again at their ten-year high school reunion that Adam finally gave Lauren a piece of mind which his heart had been storing for years though it turned out Lauren had been eager to see Adam and discover more about his life which she'd been surreptitiously tracking for the past few years on Facebook. The two met for coffee soon after and rekindled their love immediately. The two were engaged in February of this year in the butterfly sanctuary of the Peggy Notebart Nature Museum and couldn't wait to spend the rest of their lives together and so began planning their amazing ceremony and reception at the Eagle Ridge Resort in Galena, Illinois.

Once Adam informed me of his plans for a choreographed flash mob performed to Maroon 5's "Moves Like Jagger" and he was excited about the opportunity for me to capture both his rehearsal dinner in addition to a day after 'We Did' Session with the couple exploring downtown Galena and the rural rolling mountains that surround the quaint, picturesque town, I absolutely could not hide how excited I was to capture their wedding. And after seeing the couple for the first time during their engagement session which they put their total trust in me to capture in the graffiti-covered streets of Pilsen in Chicago, I knew I absolutely could not wait to spend more time surrounded by the positive energy of the two. This past weekend could not come soon enough for me much as I expect these highlights could not be posted fast enough for the couple to share with their friends and family. So Adam, one of my biggest blog stalkers, and Lauren, the sweetest, most incredibly gracious and beautiful bride I have ever photographed, it is with the greatest of pleasure, a distinct honor and lifelong memorable privilege that I present you with these highlights from your wedding weekend extravaganza!