The Art of Proposing
A Guide to Asking the Biggest Question of your Life
Be specific: Tell your partner the exact reason you want to spend the rest of your life with them. It's easy to say you love them because they are kind, caring and loves the same food that you do but if you remember to tell them about specific instances when you knew they were the one, you'll be sure to connect directly with their heart.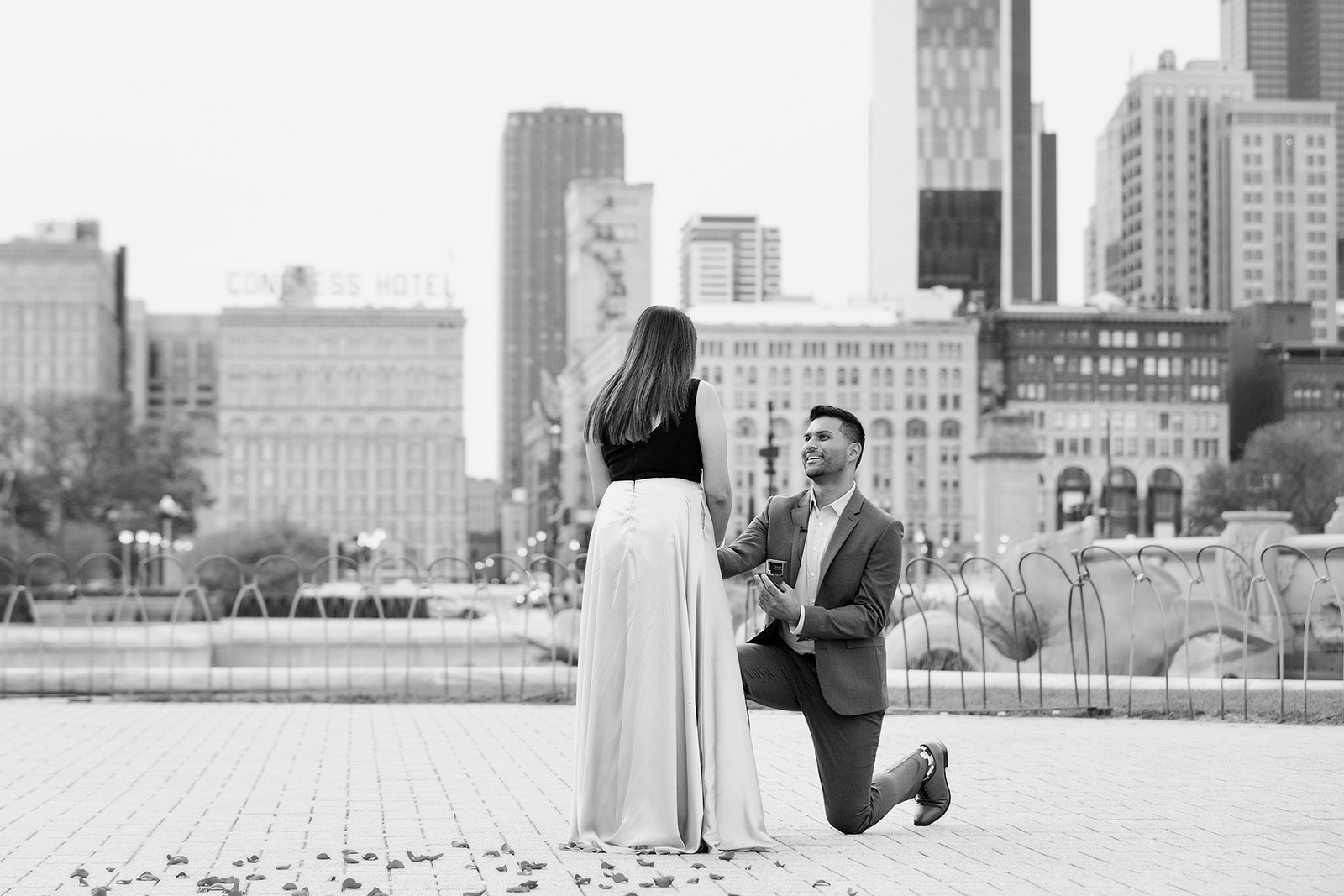 (above) The Clarence Buckingham Memorial Fountain, or as Chicagoans simply call it "Buckingham Fountain",  is wonderful location to ask your partner to marry you with the Chicago skyline setting the stage for a perfect proposal.  The Fountain produces a water display for 20 minutes every hour. During the display, a center jet shoots water to a height of 150 feet into the air. Displays begin daily at 9:00 a.m. and continue thereafter, every hour on the hour. Beginning at dusk, a spectacular light and music display accompanies the regular display, beginning every hour on the hour for 20 minutes. Each evening, the final display begins at 10:35 p.m. 
Keep your humor to a minimum: During your proposal remember to be as sincere as possible. This isn't the time for practical jokes or silly comments. Your partner will remember this moment for the rest of their life. Make sure to keep it classy, heartfelt and honest. A study conducted by TheKnot.com showed that more than ¼ wished their proposal had been "more romantic, original, and personal."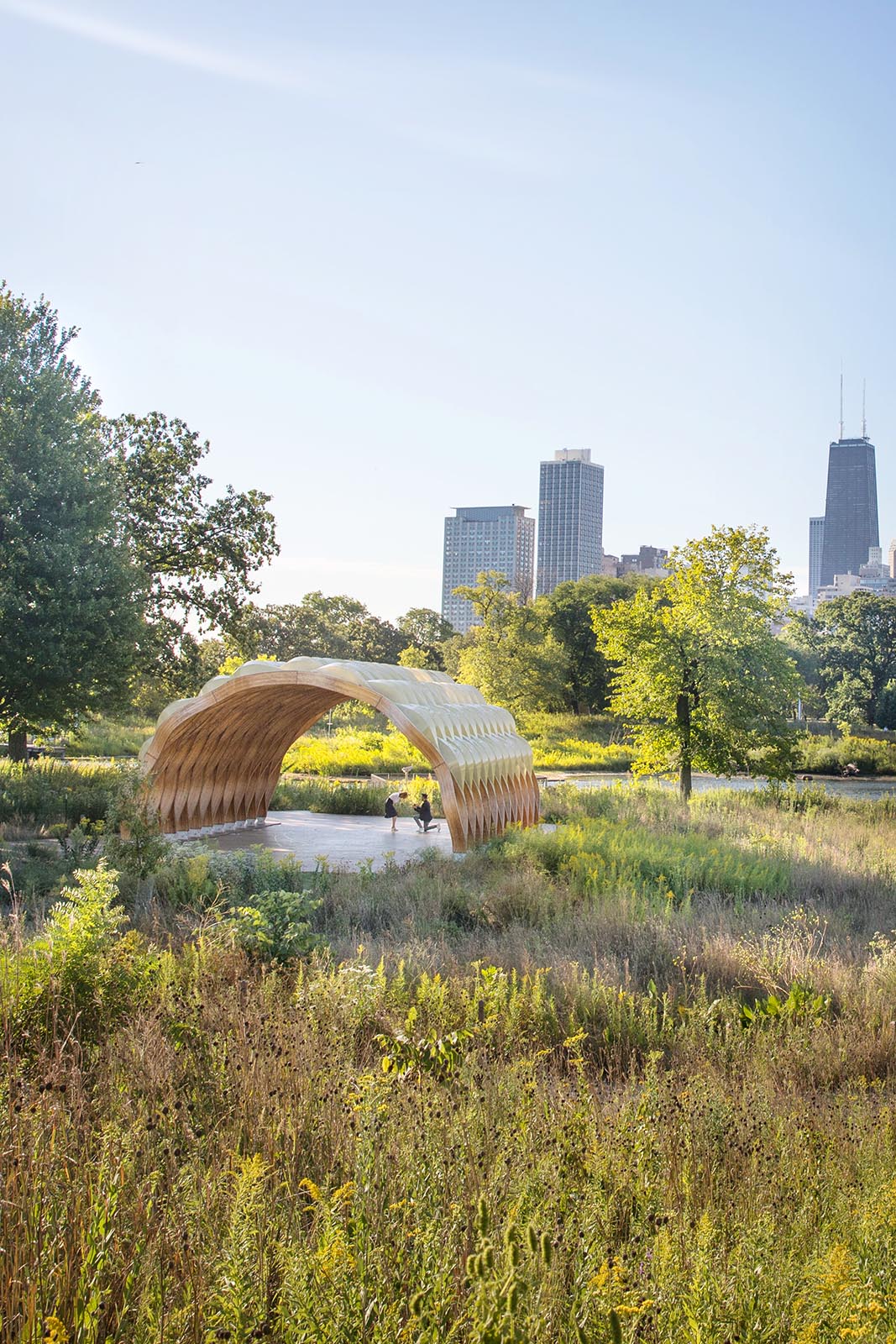 (above) The Nature Boardwalk at the Lincoln Park Zoo requires a permit for proposal, portraits, and wedding ceremonies at the stunning South Pond that overlooks the Chicago skyline.
Highlight how they have made your life better: Tell them exactly how being together has changed your life. Be specific about their qualities that you love most. Tell them about all the ways – big and small – that they've made you a better person. Be honest and personal. The more specific you are, the more genuine it will feel.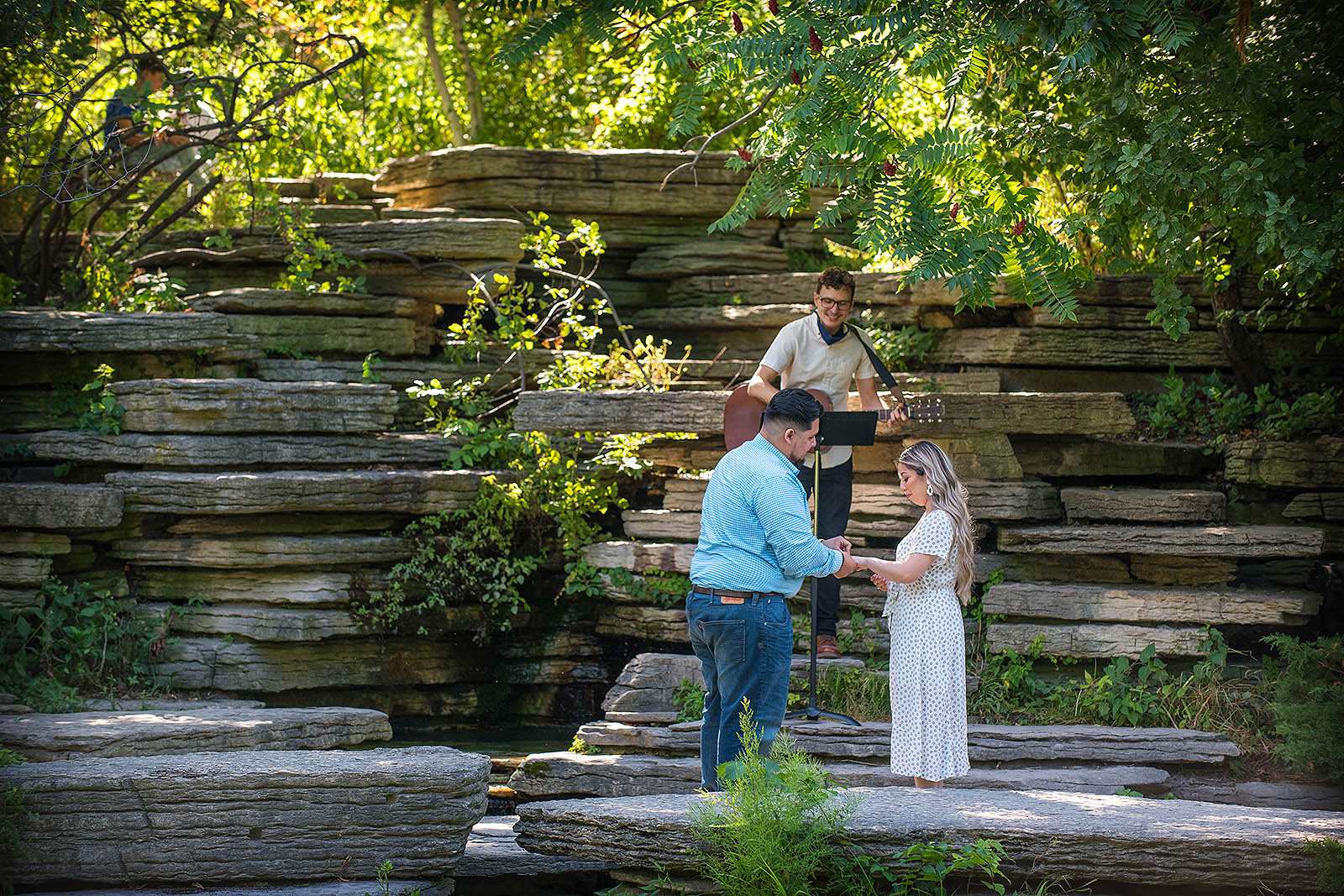 (above) The Alfred Caldwell Lily Pool in Chicago's Lincoln Park requires a permit for proposals, portraits and wedding ceremonies so make sure to call ahead to reserve your date and time to ensure others haven't reserved to pond.
Foreshadow your eternal happiness: Another way to make your proposal especially meaningful is to look to the future. Talk about all the dreams you have for your life together. Whether it's getting a puppy, buying a house, traveling the world, having seven kids or climbing Mount Everest, think about all the amazing things you want to accomplish with your partner by your side, and then tell them about it all in detail. This will hammer it home that you've thought about what your lives will be like together as true partners.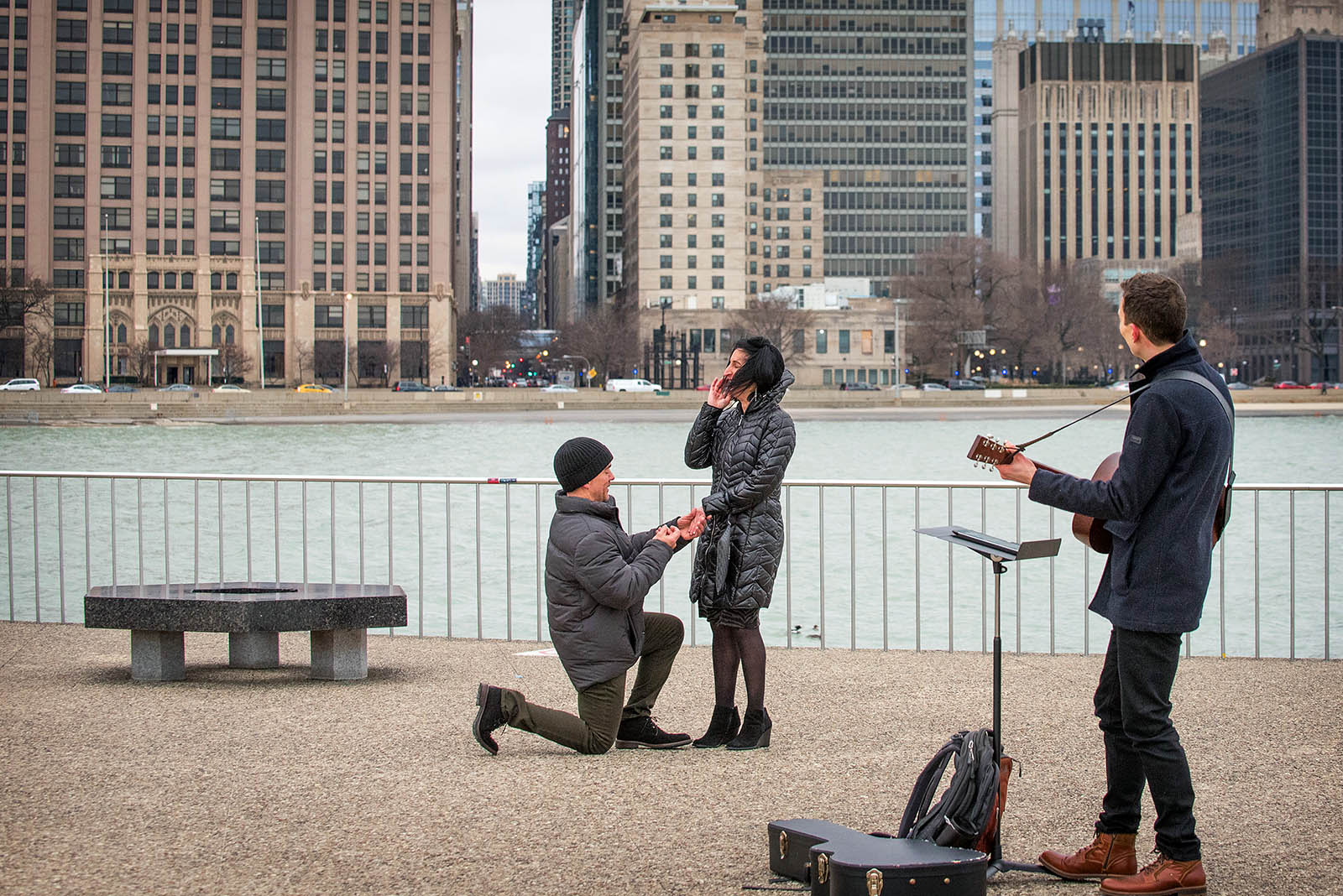 (above) Proposing at Milton Lee Olive Park in winter may be a bit cold and windy in winter so dress warm when proposing along Chicago's lakefront in December.
Ask for their parents' permission: Asking their parents for your partners hand in marriage before you ask may seem cheesy but it also may endear you to their folks (priceless!) and not doing so may disappoint both them and your partner.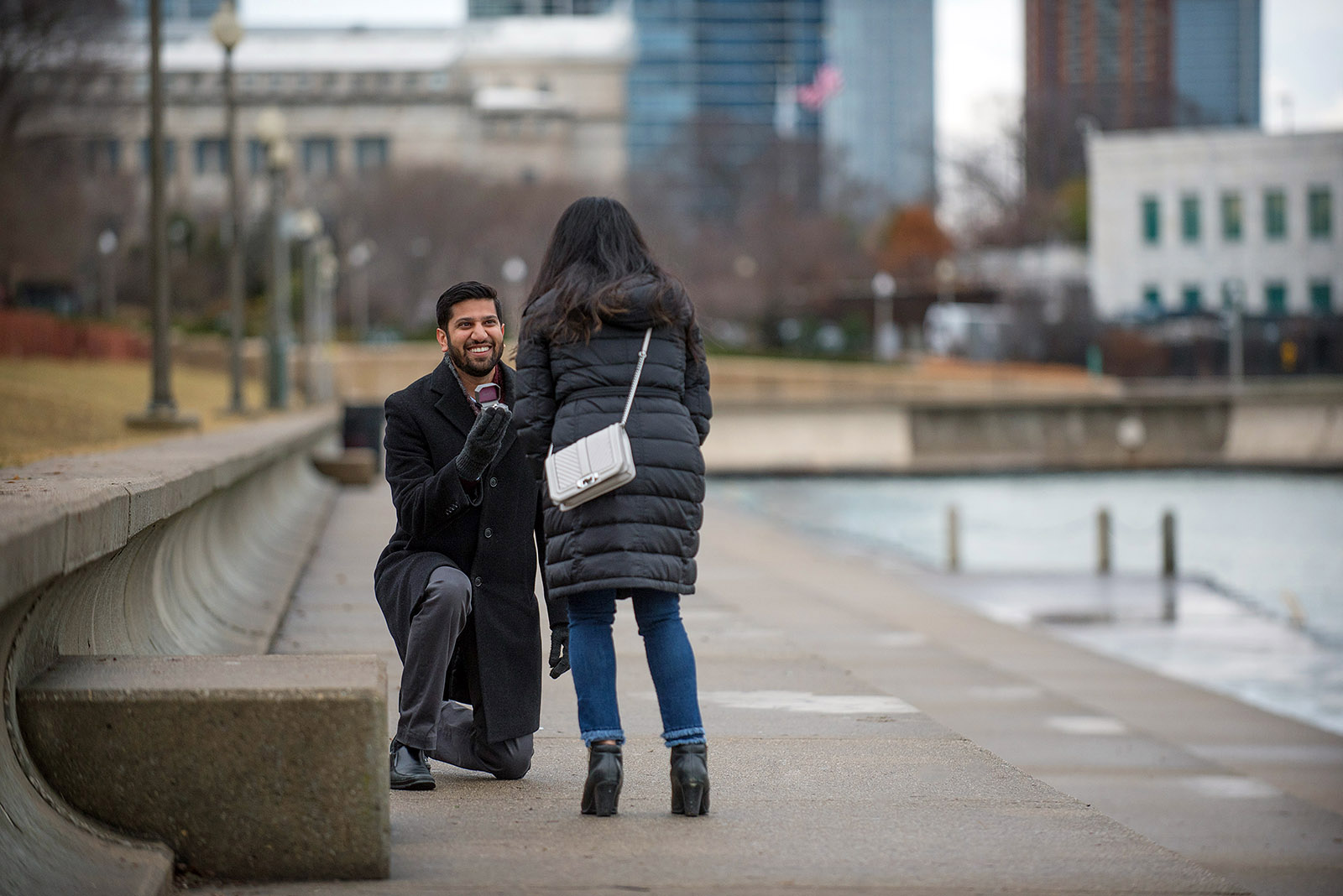 (above) Shilpan asked Krupa to marry him at the spot of their First Date along the museum campus near the Adler Planetarium
Make sure they look and feel amazing before their proposal! Most people want to look and feel their best during every big, important occasion. Since you're surprising them with this one, think of a clever way to get them to dress up. You may want to even make sure your hands are both on point (hello, … ring photos!) by making a spa appointment for you two before your proposal. You might also team up with one of their friends and have them invite your significant other to get a manicure before you pop the question.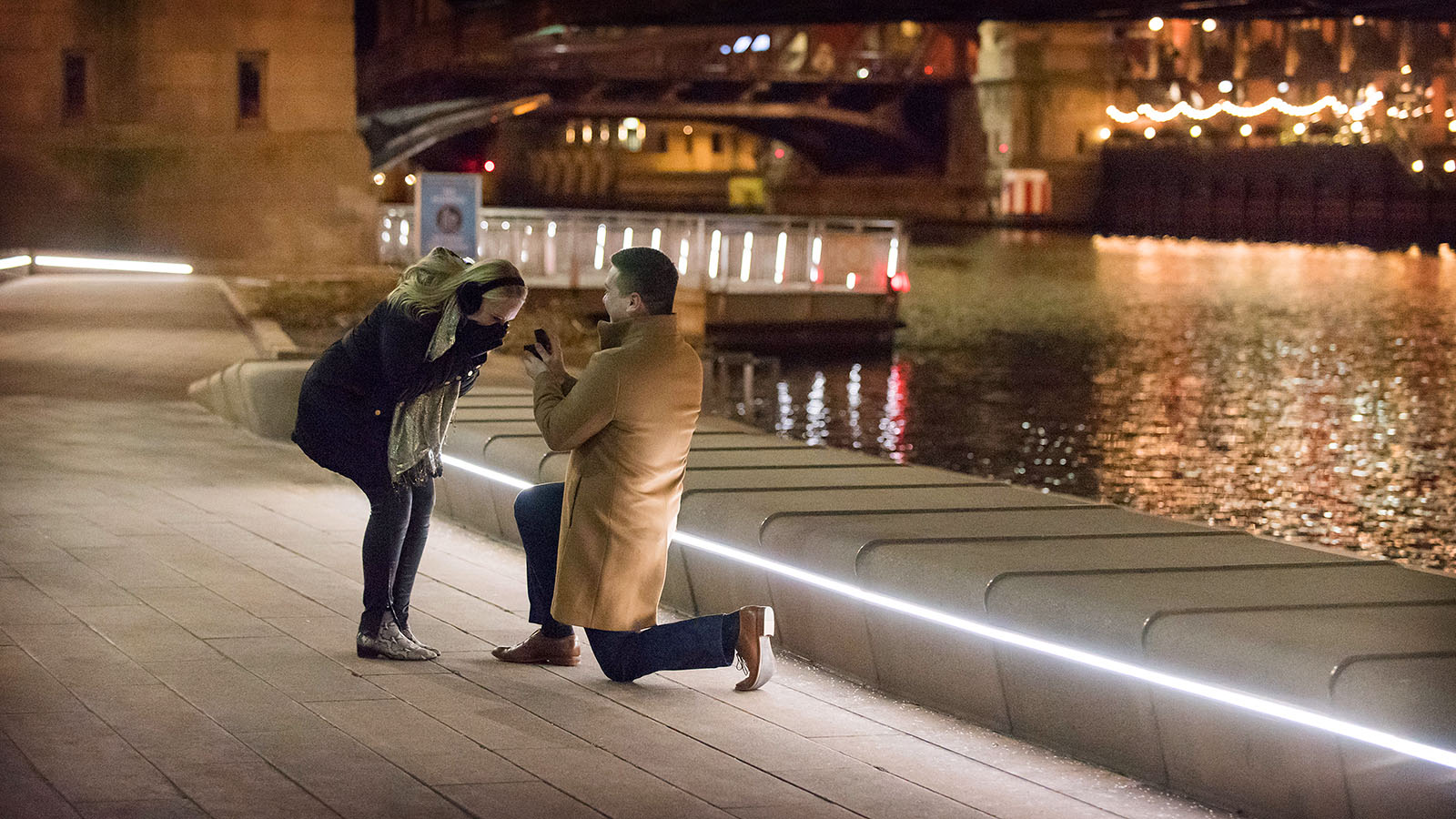 (above) The Chicago Riverwalk is pedestrian waterfront located on the south bank of the main branch of the Chicago River in downtown Chicago, that extends from Lake Shore Drive to Lake Street. For many, the Riverwalk is the epitome of romance. Visitors can listen to live music while enjoying a cocktail riverside or take a boat tour while gazing at the incredible architecture.
Make it an event: After your proposal, how about arranging for a limo to pick you two up or making a reservation at one of the best restaurants in town? For example, Odyssey Cruises  offers River Cruises on their new fleet of ships that takes you down the rivers of Chicago, providing a 2-3 hour tour of the city throughout the north and south branches of the Chicago River. These cruises even come with a 3 course plated dinner! Not about boats? How about an announcement party afterwards with your family and best friends? I'll arrive before you two at the post-proposal party and capture photos of those who love you two as you arrive for the big surprise party!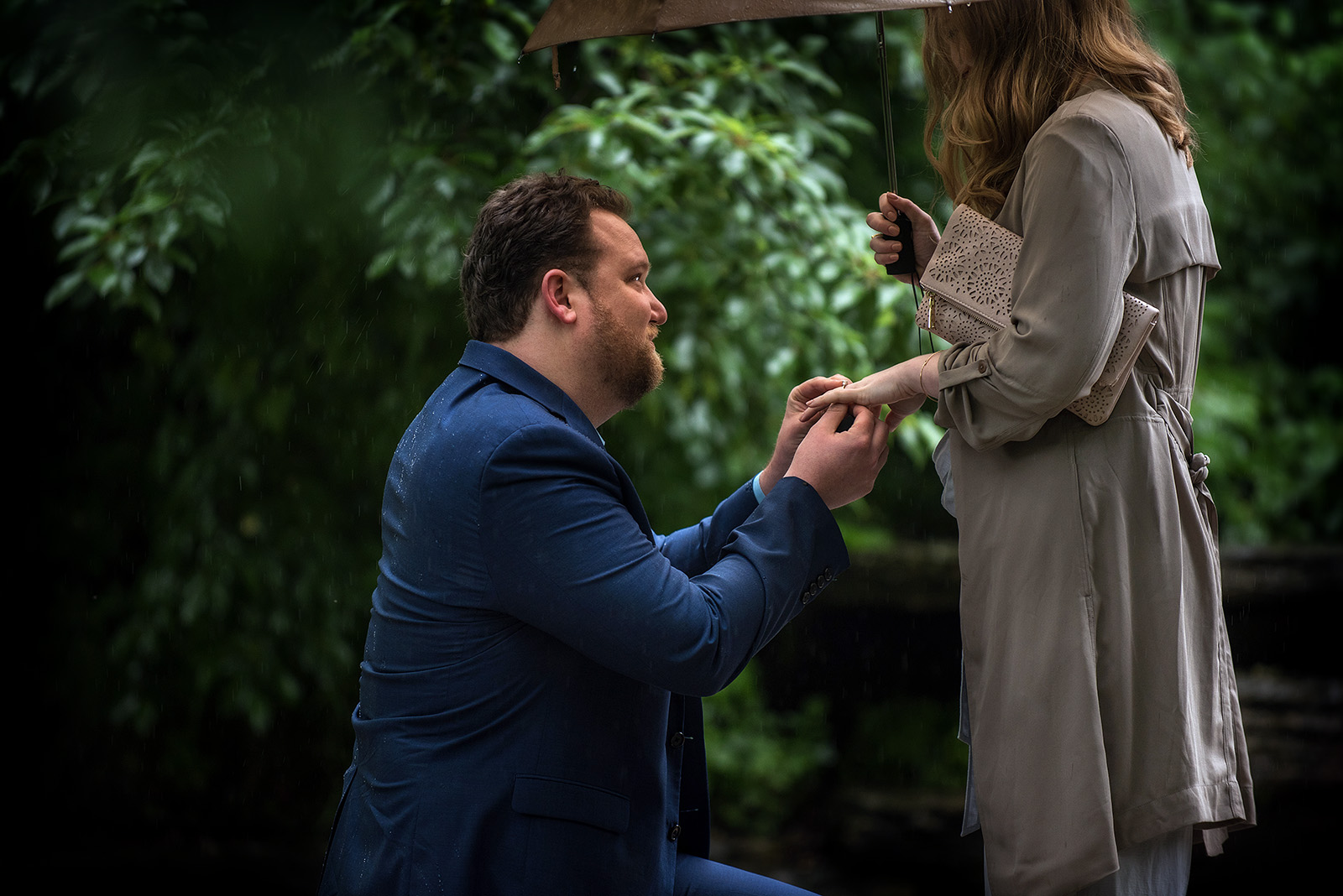 Go unplugged: You may want to turn your phone on silent so you're not interrupted during your proposal. You may also want to share your location with your photographer so they can track your arrival to your proposal location. 
(above) North Avenue Beach is located in Lincoln Park at 1600 N. Lake Shore Drive (North Avenue at Lake Michigan). As one of Chicago's most popular locations for proposal photos, the beach features a unique beach house shaped to replicate a sleek, ocean liner which boasts one of the best views in the Chicago skyline.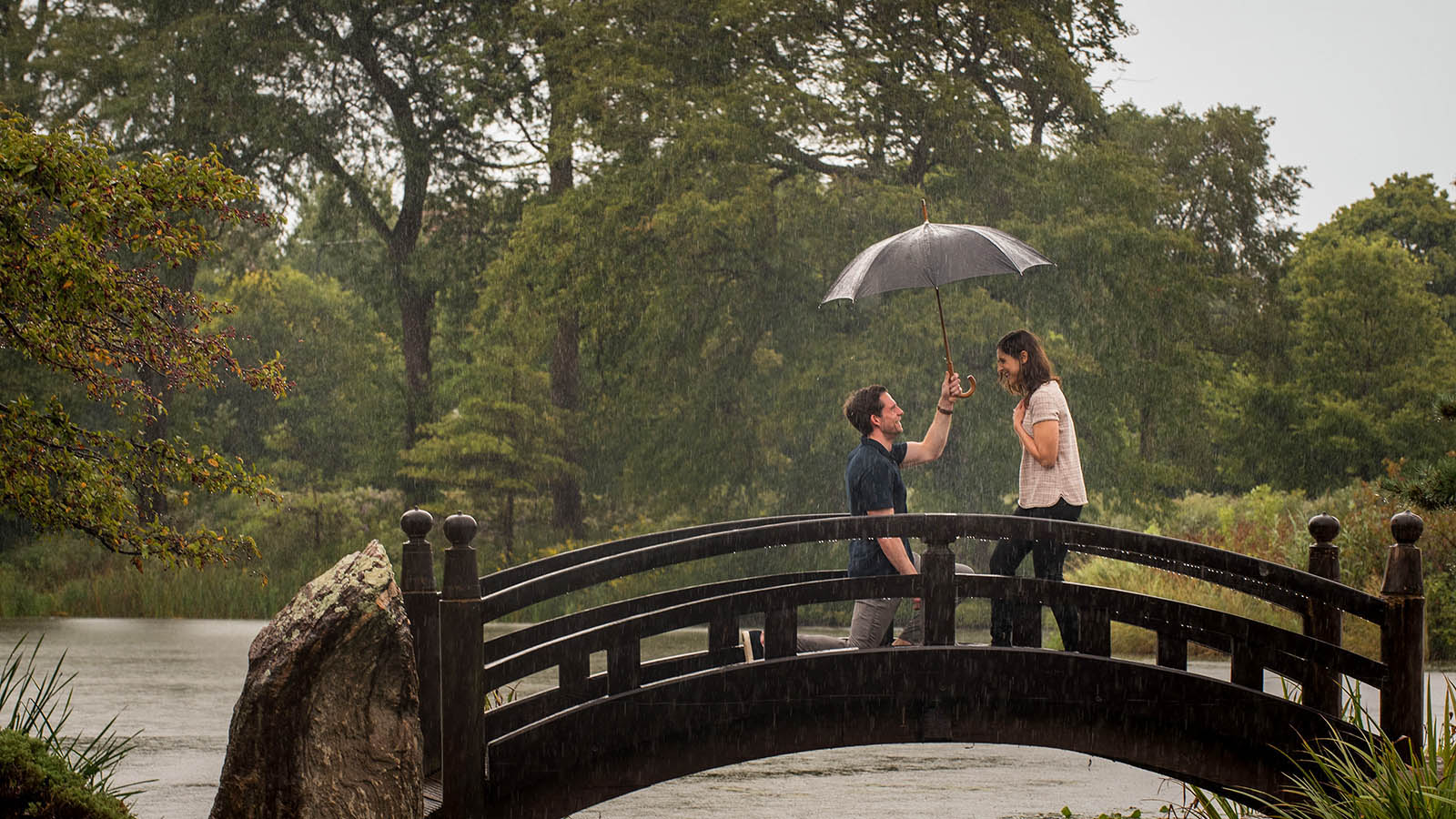 Scott did his best to stay dry while popping the question in the pouring rain at the Garden of the Phoenix Japanese Garden in Chicago's Jackson Park.
Be flexible: Know that things might not go completely according to plan and roll with it. One of the top proposal tips is to be flexible … just in case. Maybe your partner is feeling tired, irritated or nauseous. It might even be raining or snowing. Opt for whenever it feels right. It should be natural. If the weather isn't cooperating and your partner doesn't want to leave the house or hotel – that's OK! It's a wonderful moment so don't stress out if they're not ready to roll out of bed. If you want to do it in the rain or snow, that's OK too! We've captured tons of proposals in inclement weather and they've always ended in a Yes!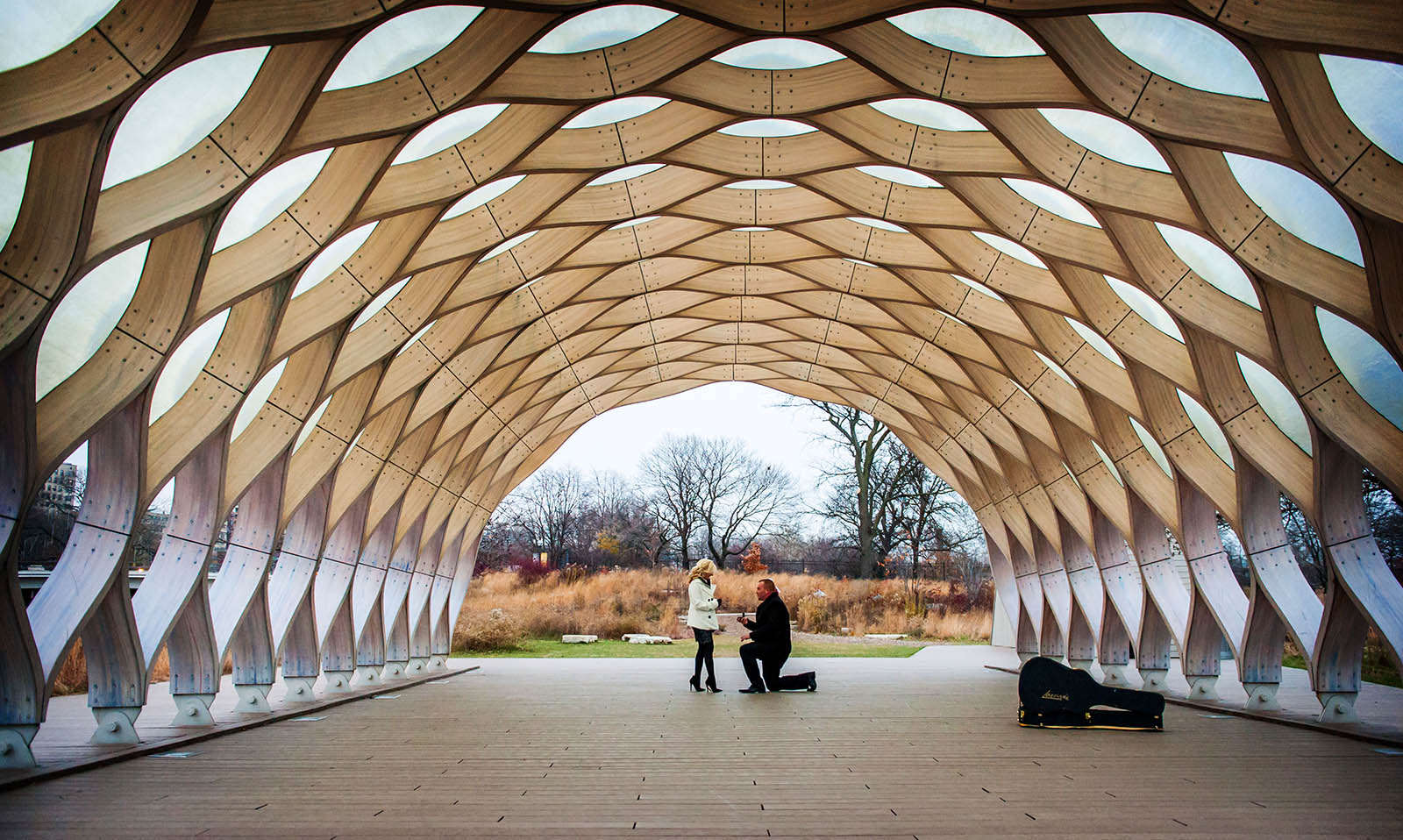 Time to celebrate: Now that you've popped the question, don't forget to pop champagne! Order a bottle of bubbly to the table, take a deep breath and bask in the moment. Cheers!