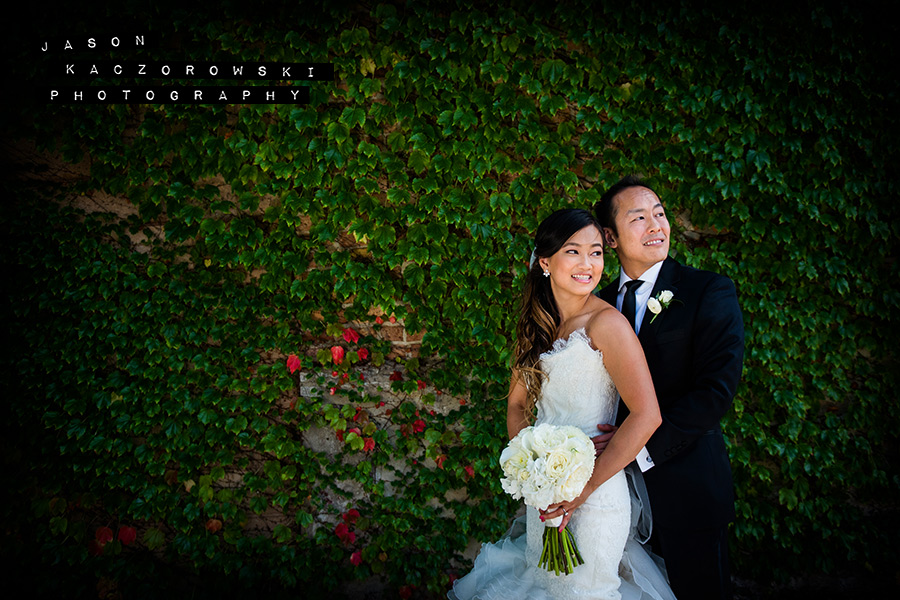 Studio Manarchy Wedding Photography
Lily & Vincent
Studio Manarchy
Chicago, Illinois
Event Coordinator • Venue Logic | Kate
Hair • Diem Angie Nguyen
Make-Up • Diem Angie Nguyen
Floral • Flowers for Dreams
Ceremony • Studio Manarchy
Reception • Studio Manarchy
Cake • Sweet Mandy B's
DJ • DJ Chicago | Nick
Limo • Loyalty Limo | Jake
Videography • Amor in Motion | Andrewa
Associate Photographer • Alex Maldonado
Assistant Photographer • Carla Marie Stehman
I absolutely loved capturing Lily and Vincent's wedding at Chicago's Studio Manarchy. As you can see from the highlights below, the couple – and their entire wedding party – were so much fun to photograph and were all smiles all day! It's always such a pleasure getting to know my clients and fortunately this season, many of my couples have adopted my team and me and made us feel like we were truly one of the family. A special kind of camaraderie forms between the couple and I and before you know it, we're all laughing together and the moments I capture appear genuine and relaxed. This makes for the best wedding photos – when couples embrace all the energy of their day and enjoy every second of it! Lily and Vincent were a perfect example of two special people who are clearly best friends and made for one another.
Thank you for trusting me enough to hire me by phone all the way from New York to capture your wedding here in Chicago. I hope you love your highlights, Lily, as much as my team and I loved capturing them!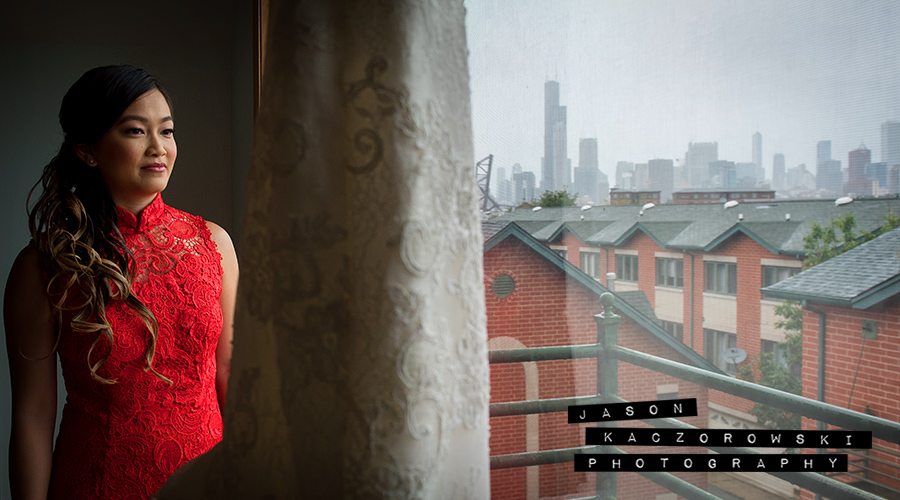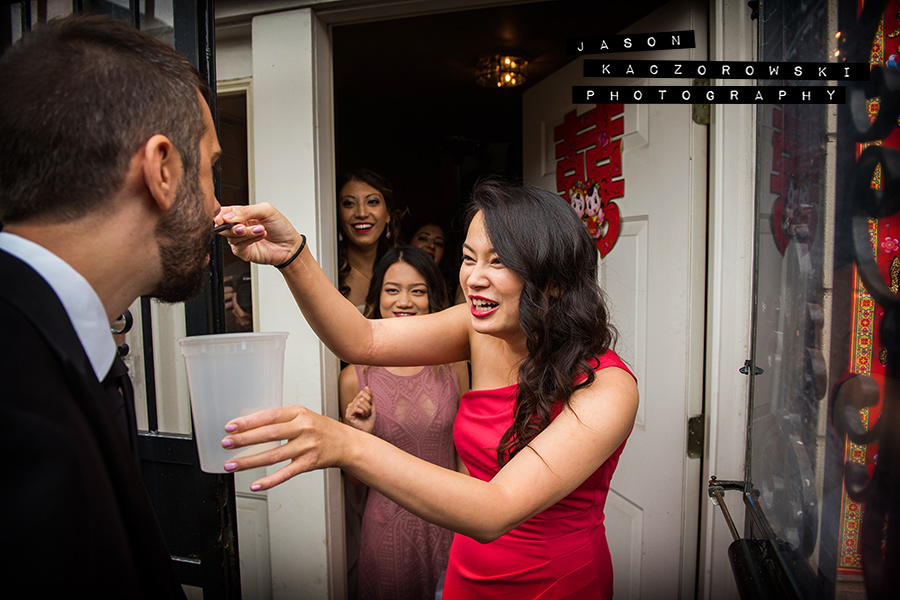 Welcome! Tributes, we welcome you! We salute your courage and your sacrifice and we wish you… Happy Hunger Games … er, I mean "Door Games". What are Door Games?
For many Asian couples, "Door Games" are a fun, lighthearted tradition to look forward to at any wedding celebration. The Bridesmaids hide the Bride from the Groom, and the Groom must work with his Groomsmen to get to her.
Some questions that challenged Vincent from entering Lily's parents' home to greet her were things such as "What is Lily's favorite dessert in Chicago?" (Sugar Shack) and "What was the name of Lily's High School?" (Lincoln Park). When Vincent got an answer wrong he was forced to perform a challenge or assign a challenge to one of his groomsmen. Challenges ranged from eating a spoon of sugar, doing 50 push-ups, finding a ring in a bucket of ice water using just his toes or making his groomsmen stand in ice water until he could correctly answer the next question or complete the next challenge such as finding Lily's shoe among an entire suitcase full of other guests' shoes.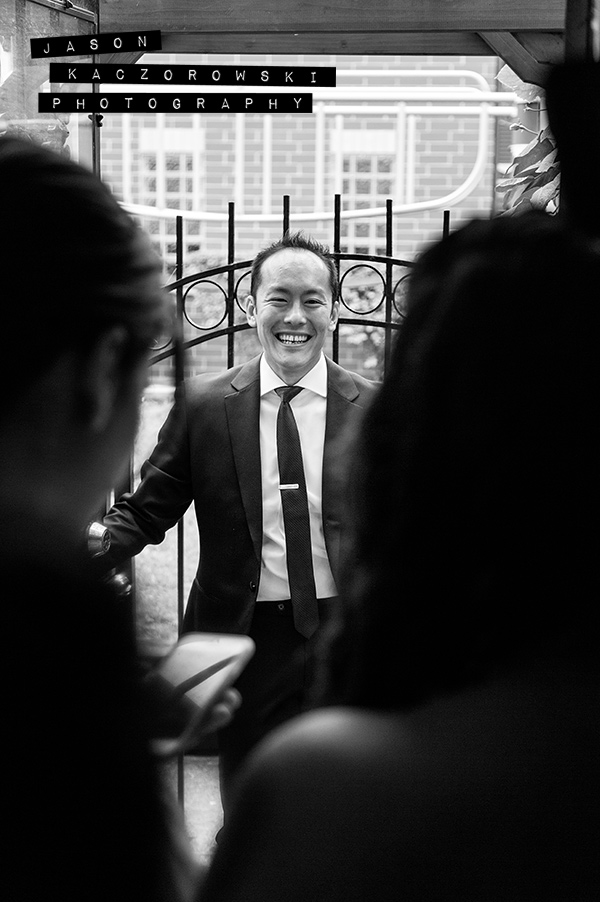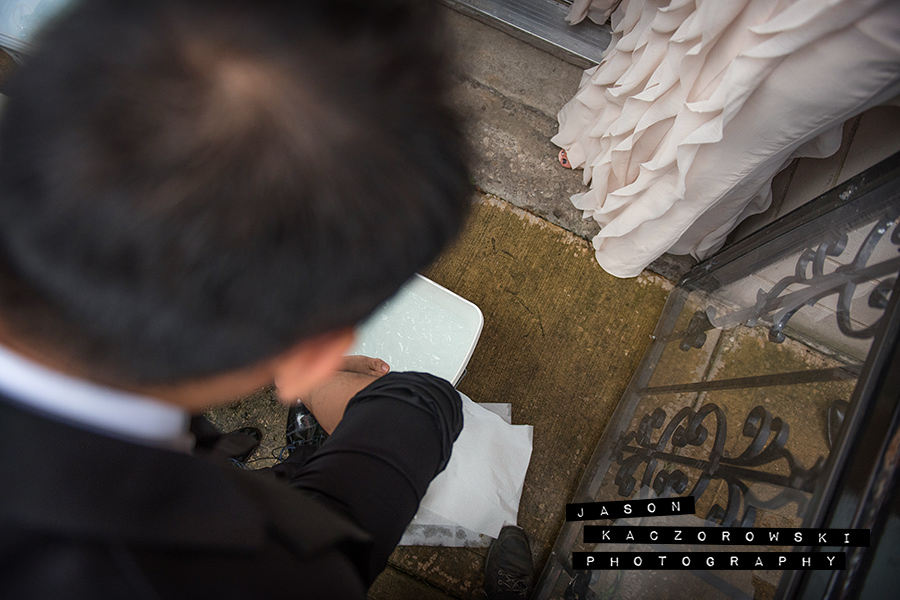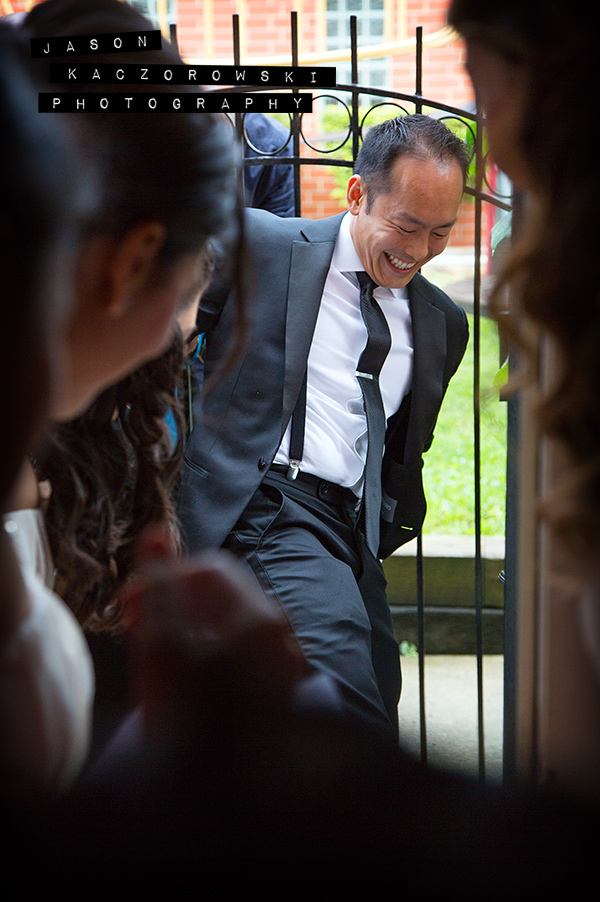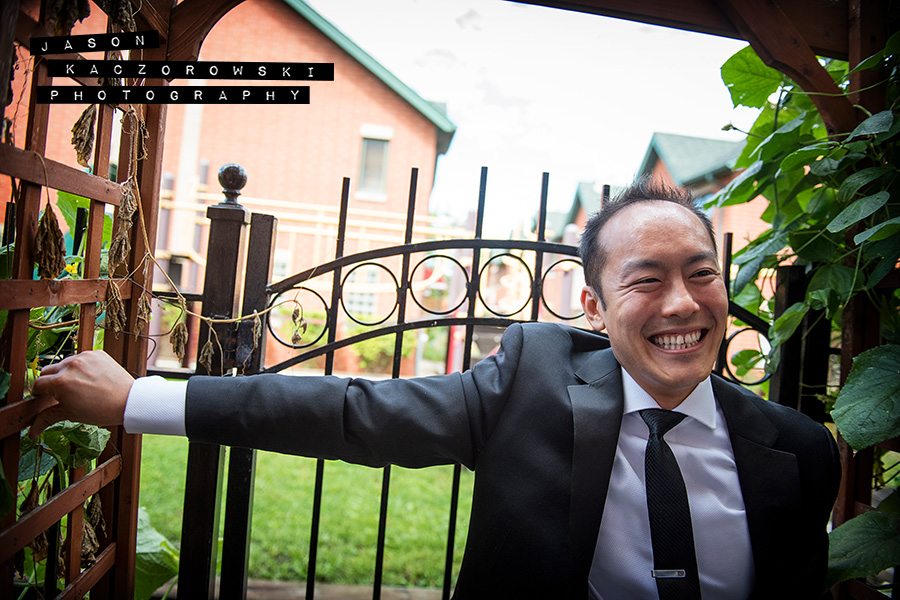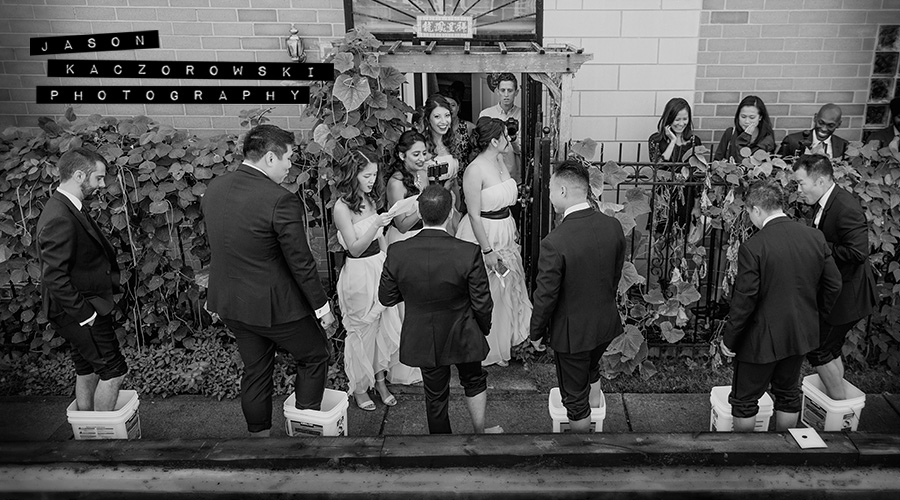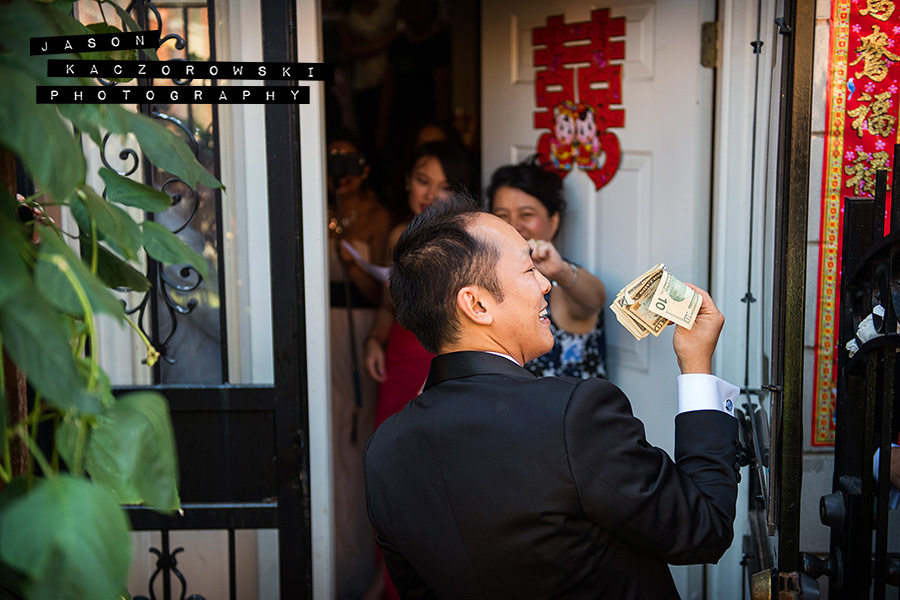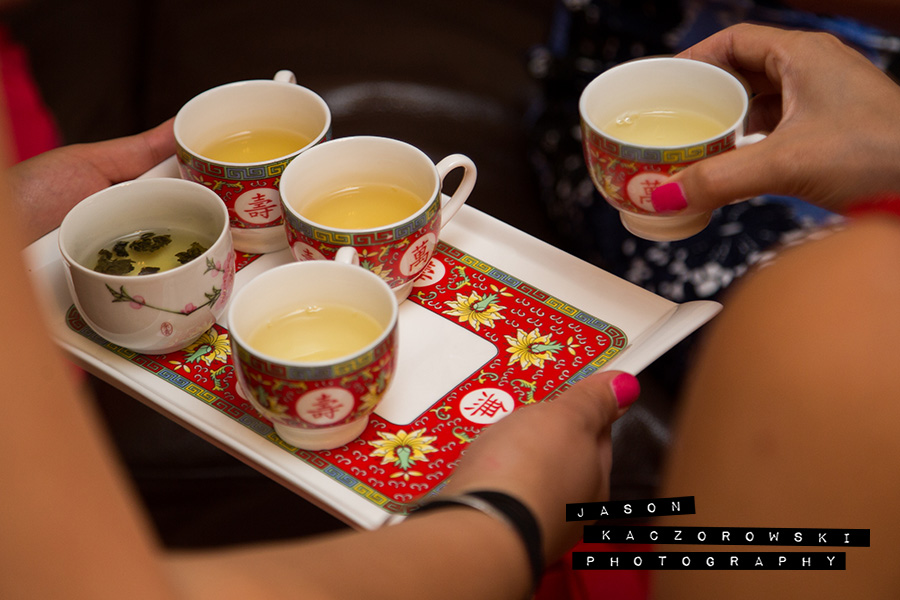 Traditionally, the bride is formally introduced to the groom's family through the Chinese wedding Tea Ceremony. The Bride's family's Tea Ceremony often occurs three days later. Modern Chinese weddings however often compress all events into a single day which was the case for Lily and Vincent's wedding where Lily served her family during their Tea Ceremony before the couple's ceremony and Vincent performed the customary ritual at the couple's wedding reception.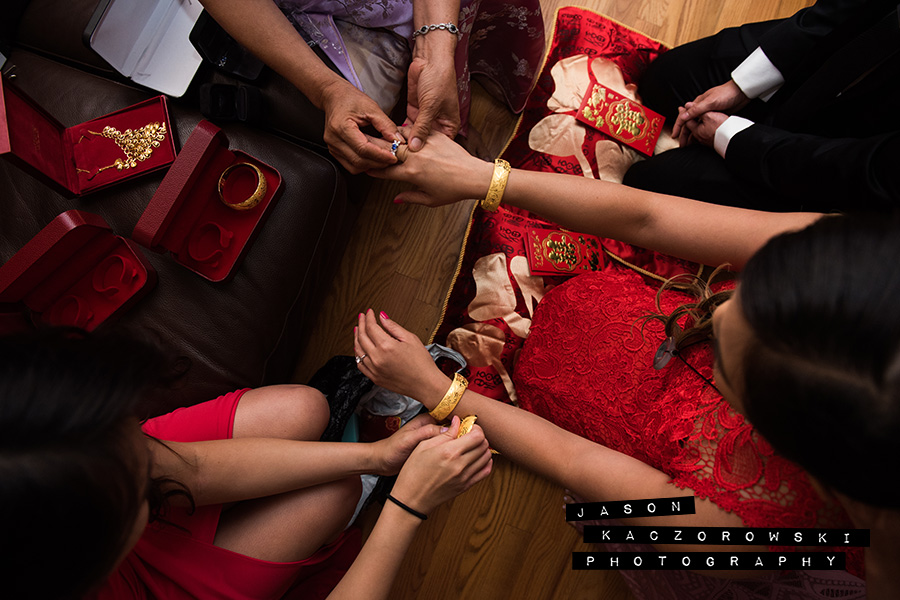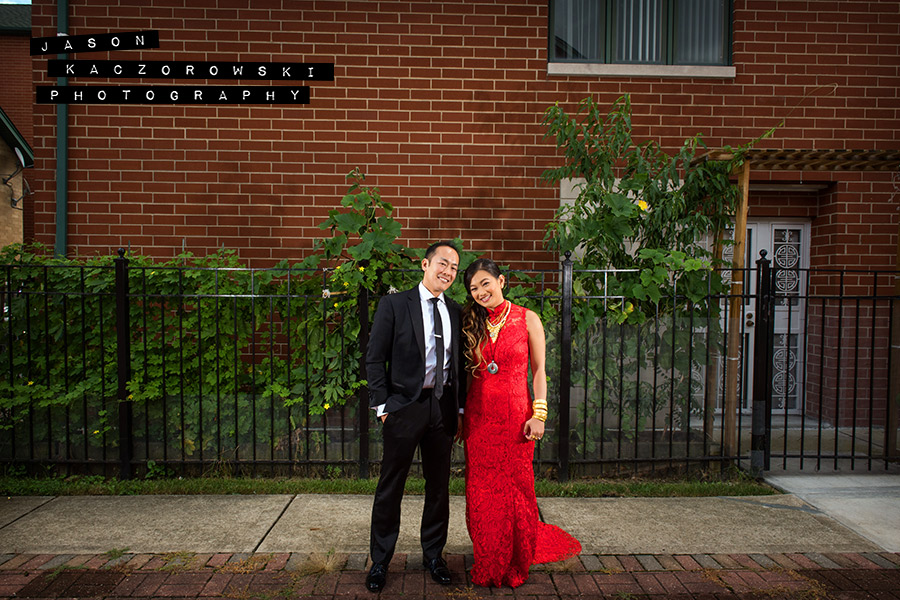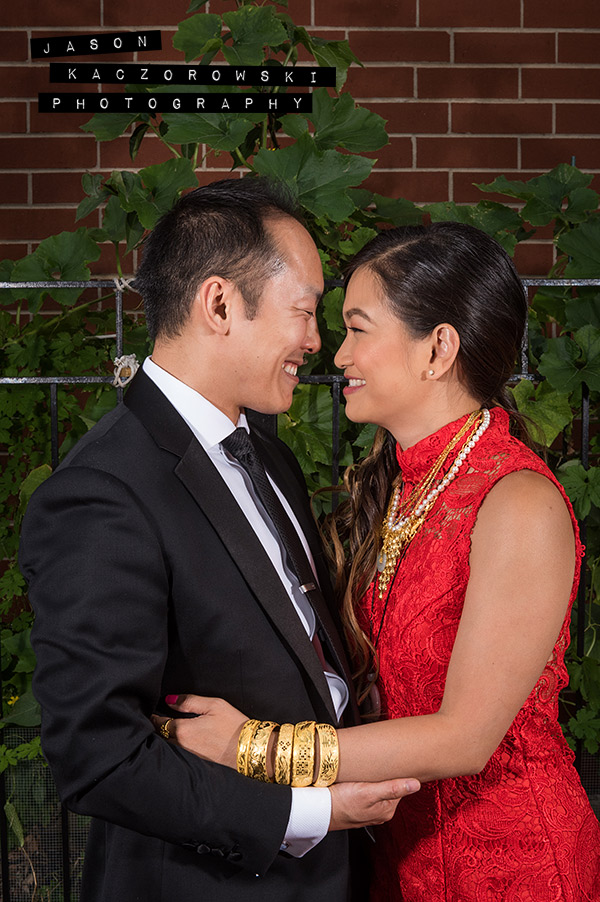 (above) Lily & Vincent's First Look at Chicago's Ping Tom Park in Chinatown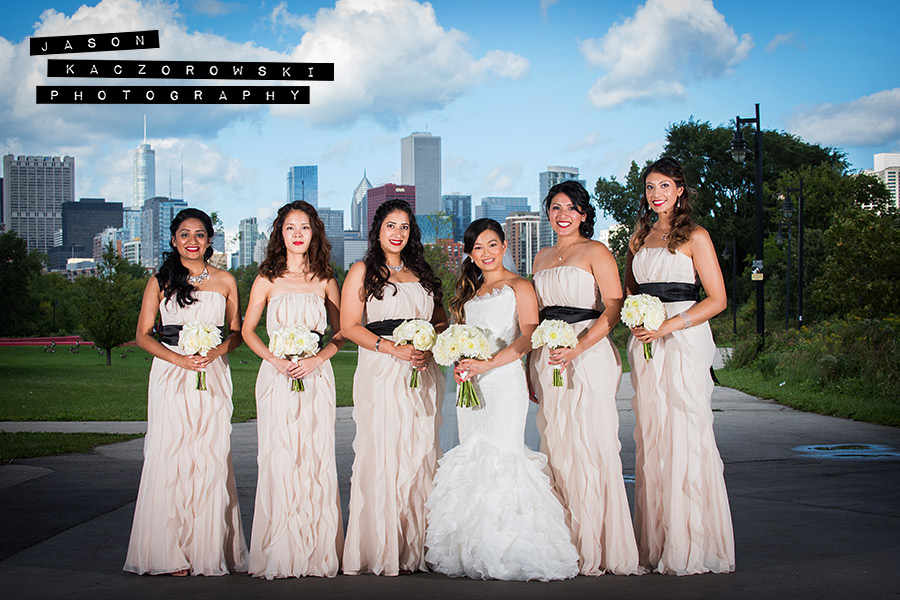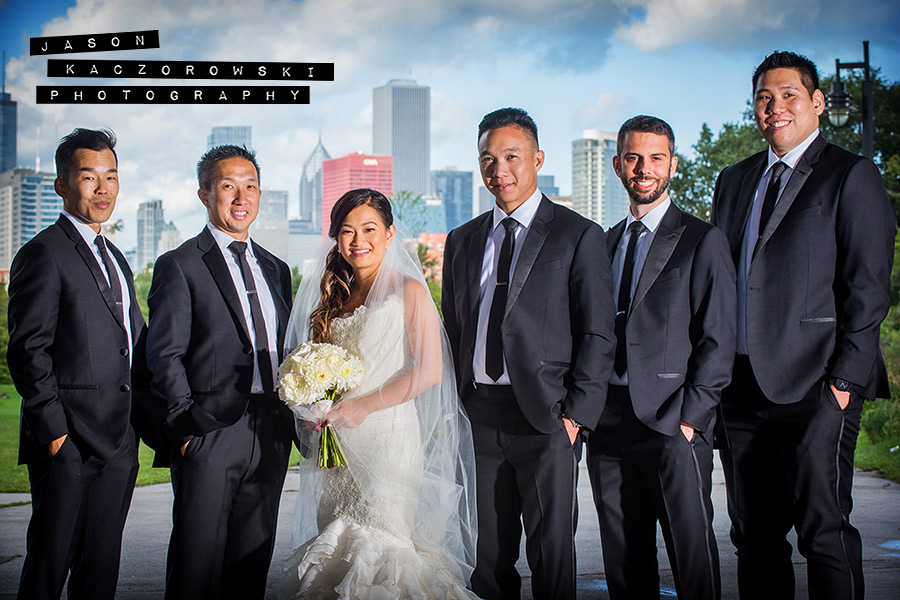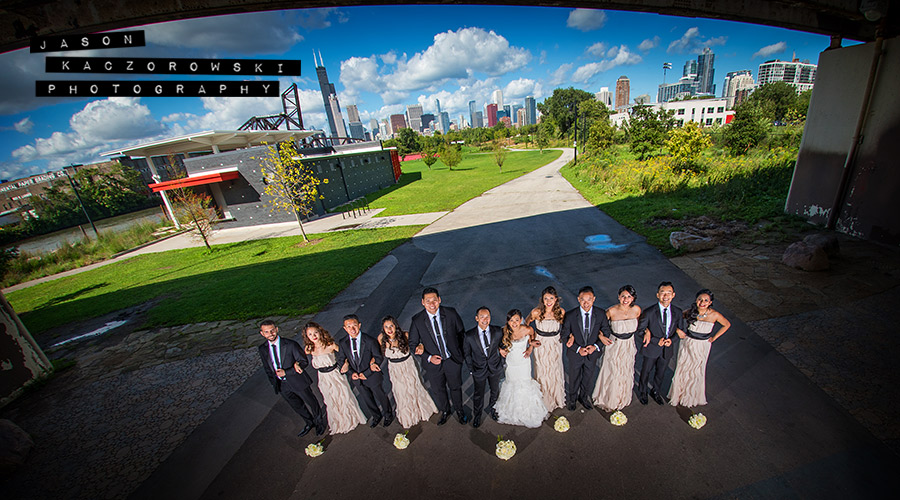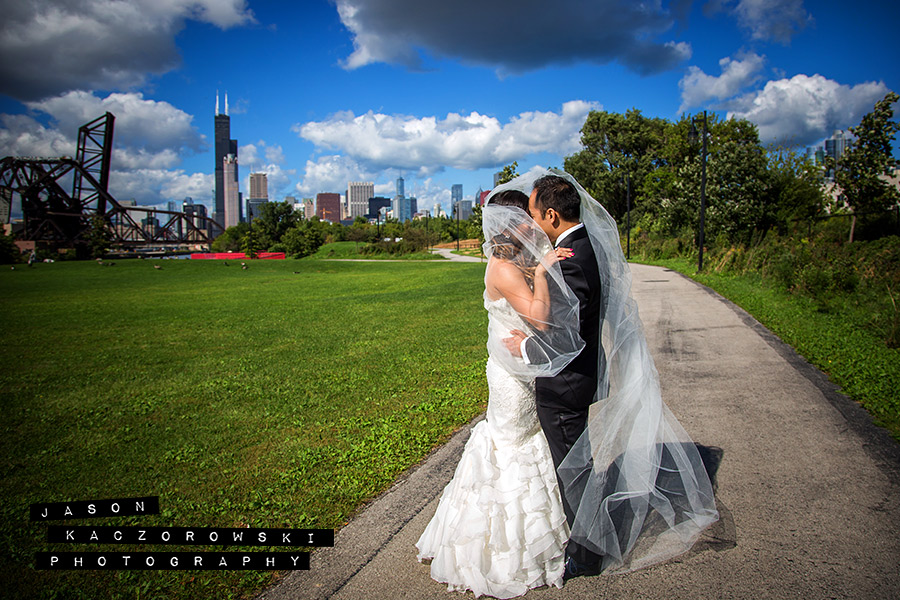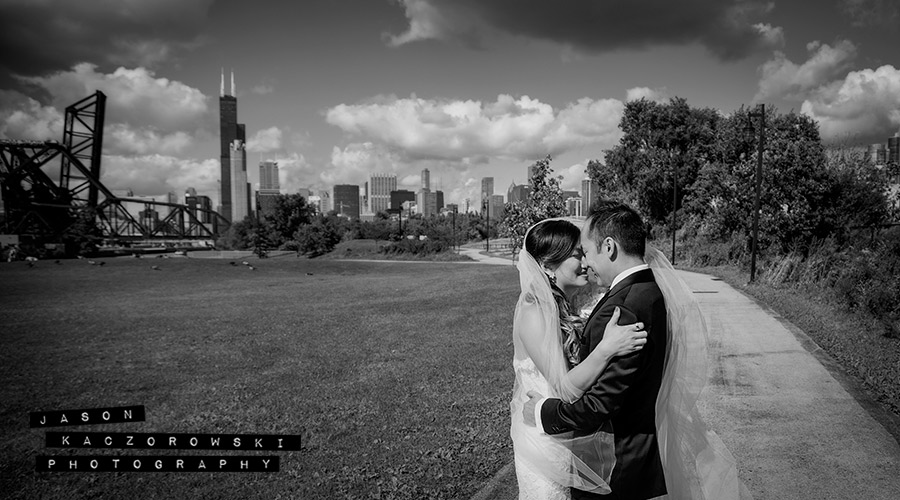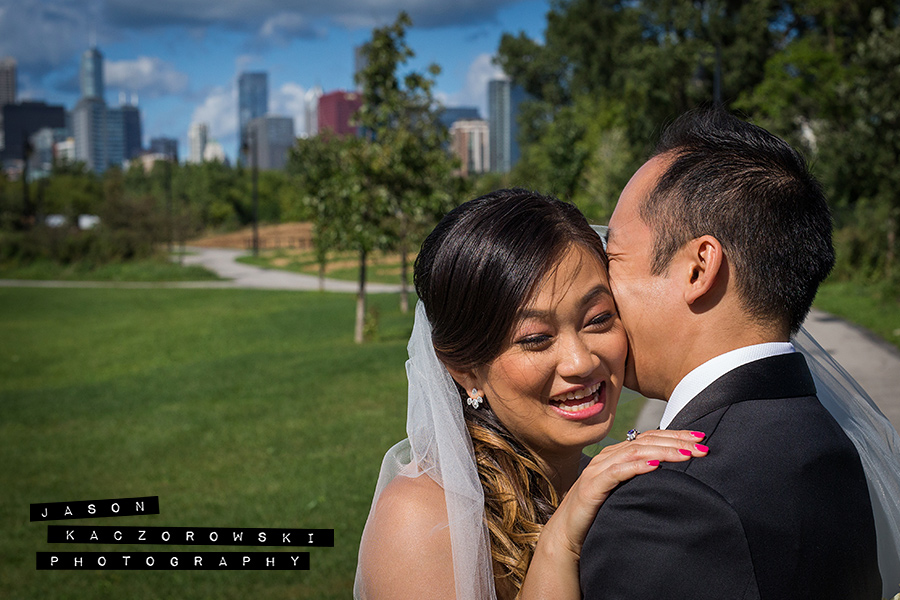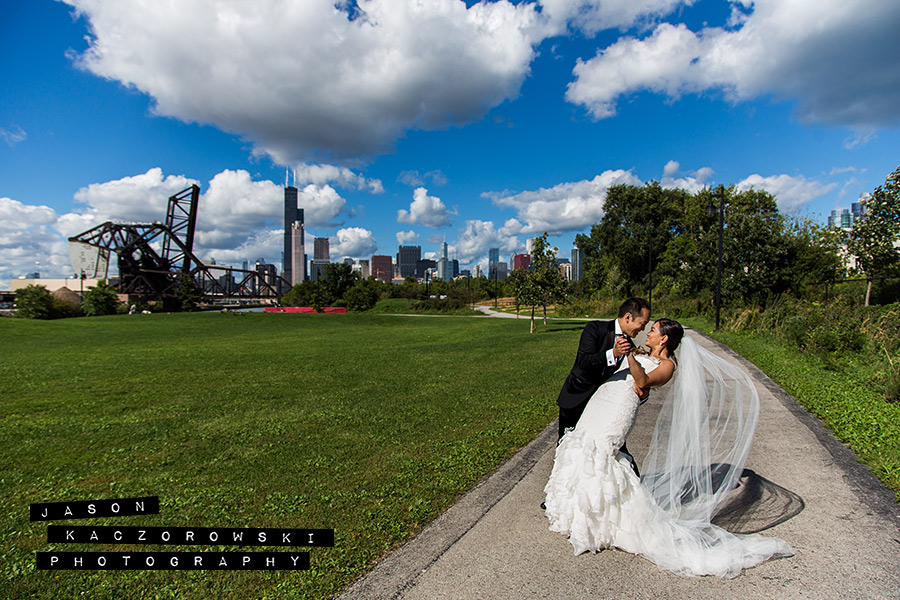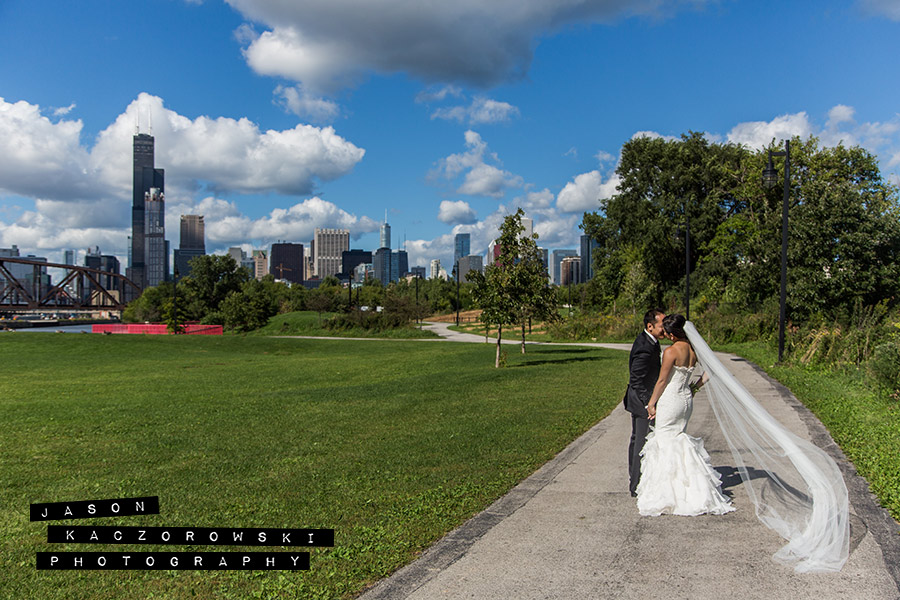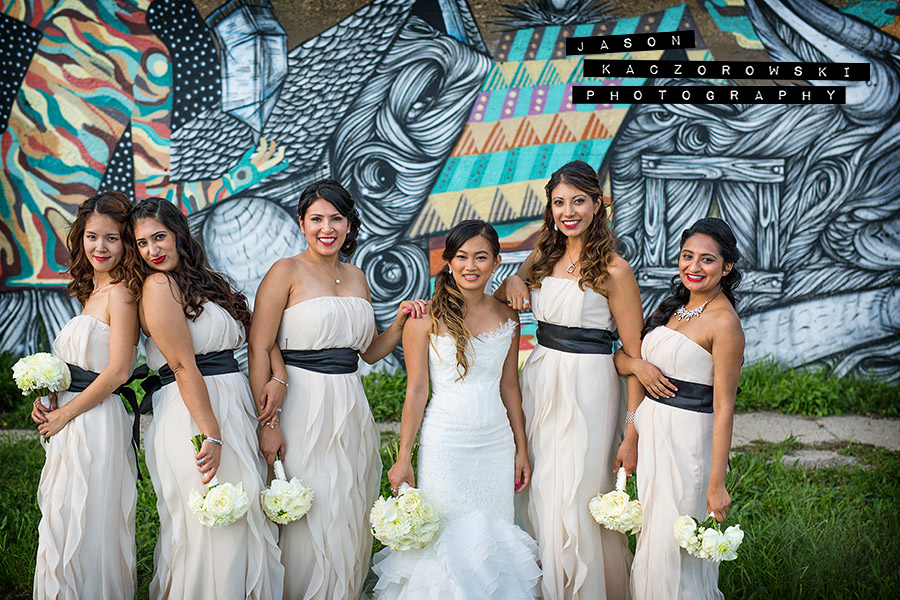 (above/below) Since Chinatown is located so close to Pilsen, the couple's Wedding Party took photos at the colorful street art murals along 16th Street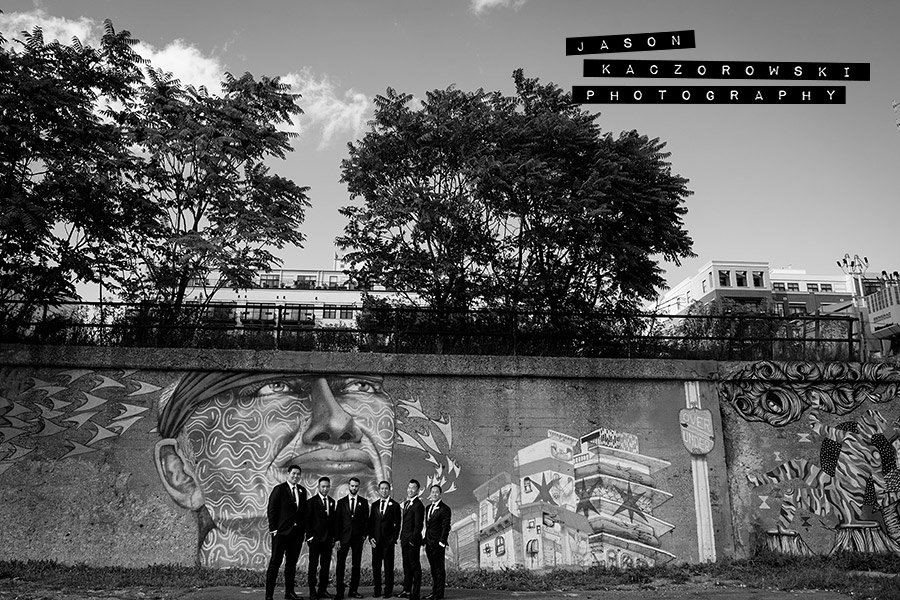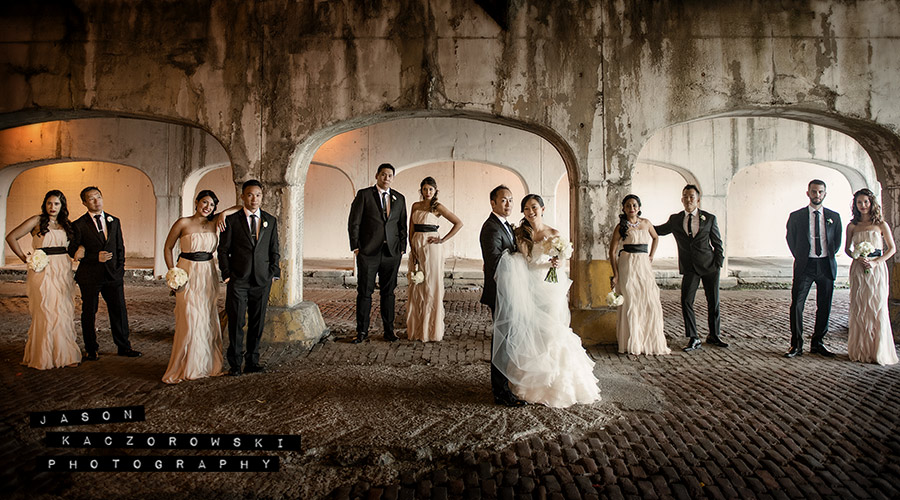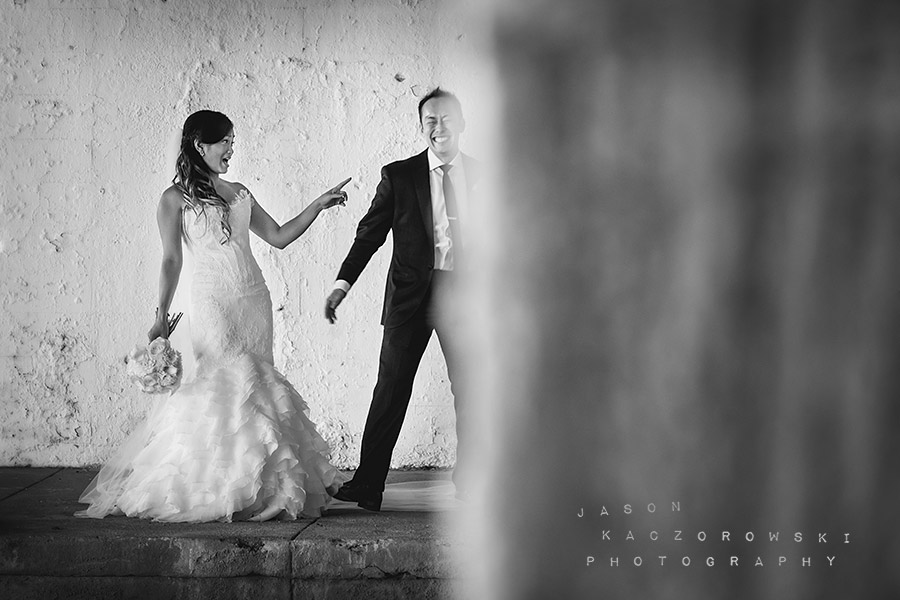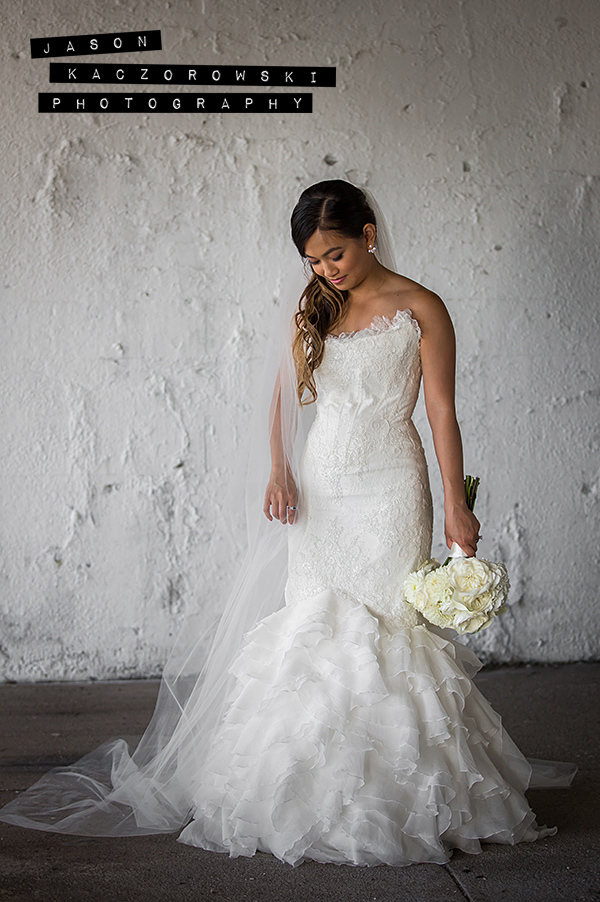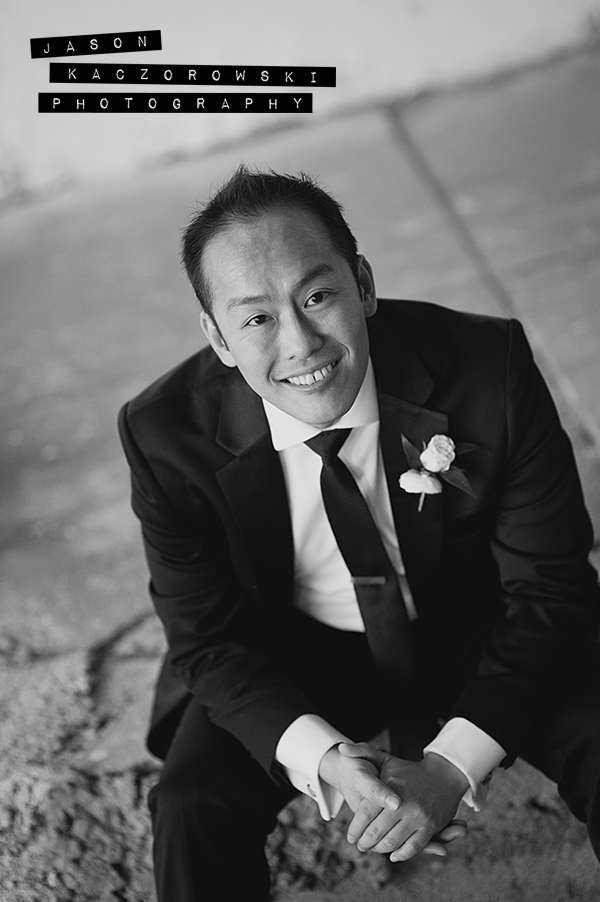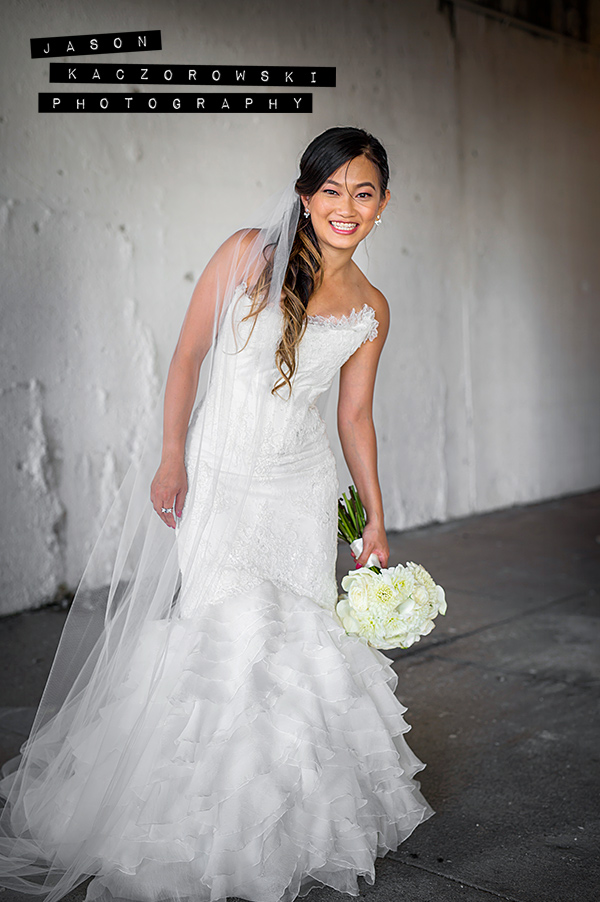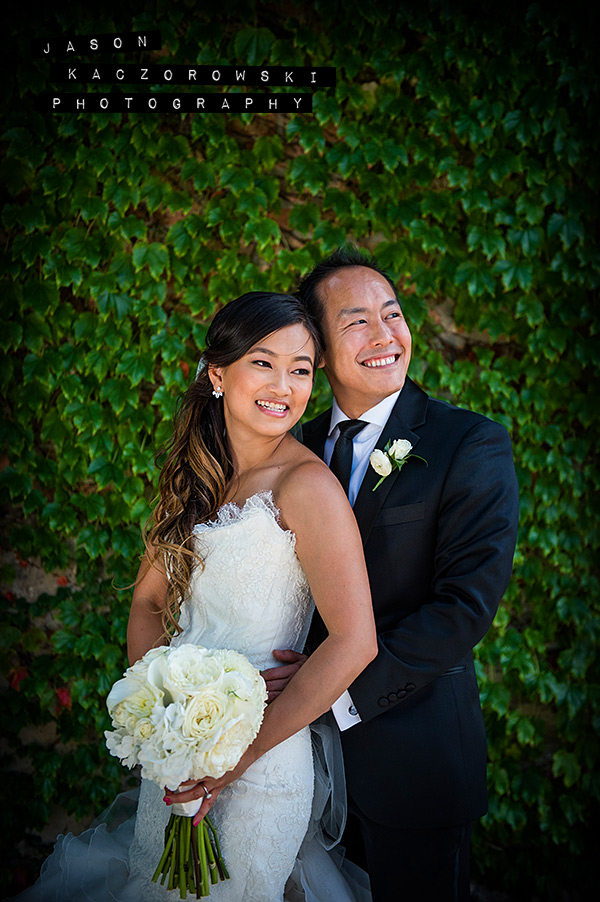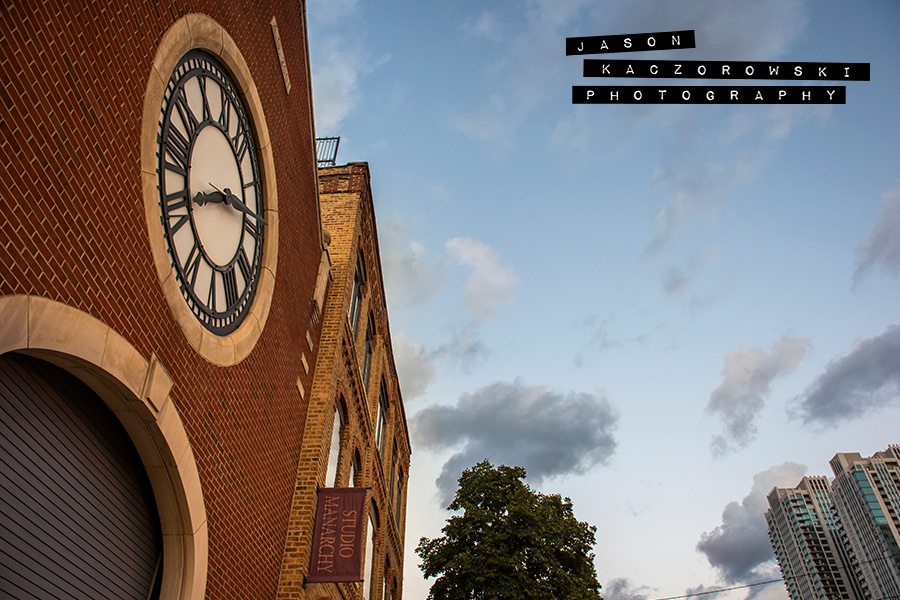 (above) Chicago's Studio Manarchy was built in the 1890's as a maple syrup factory and was rumored to be a speakeasy in the 1920's by Al Capone.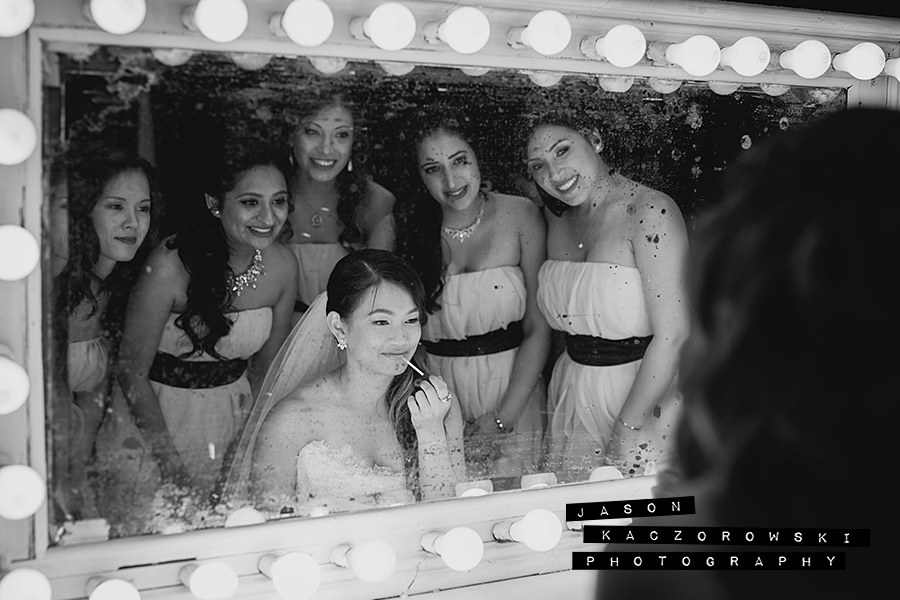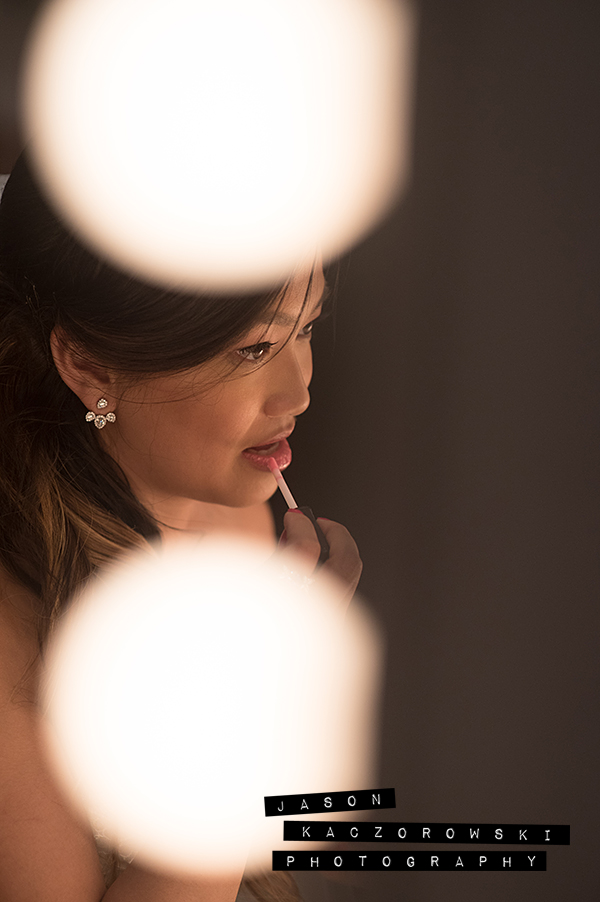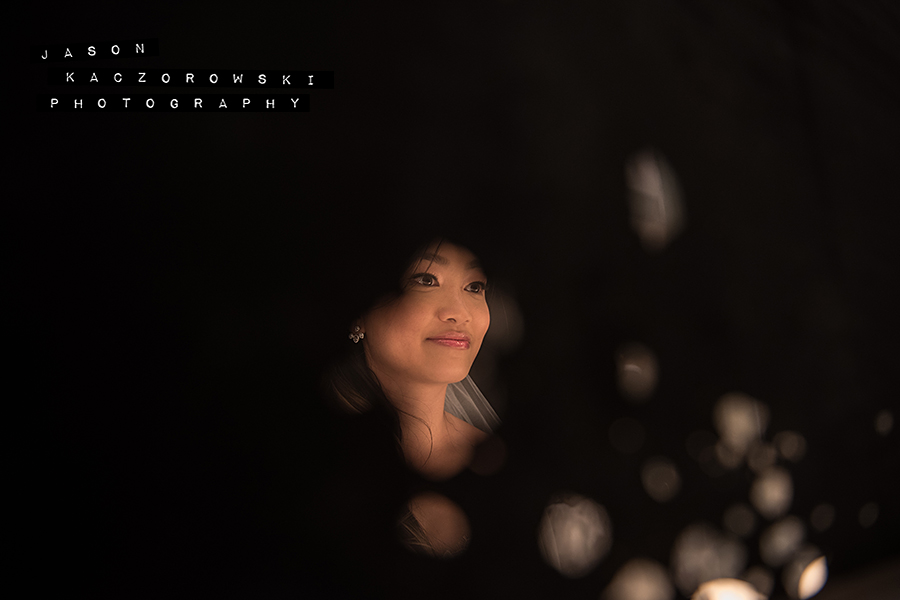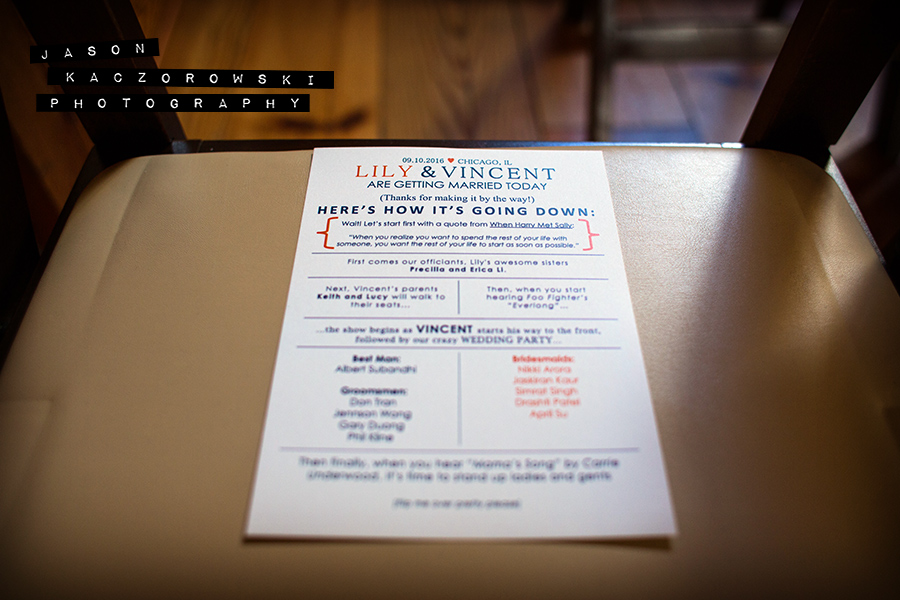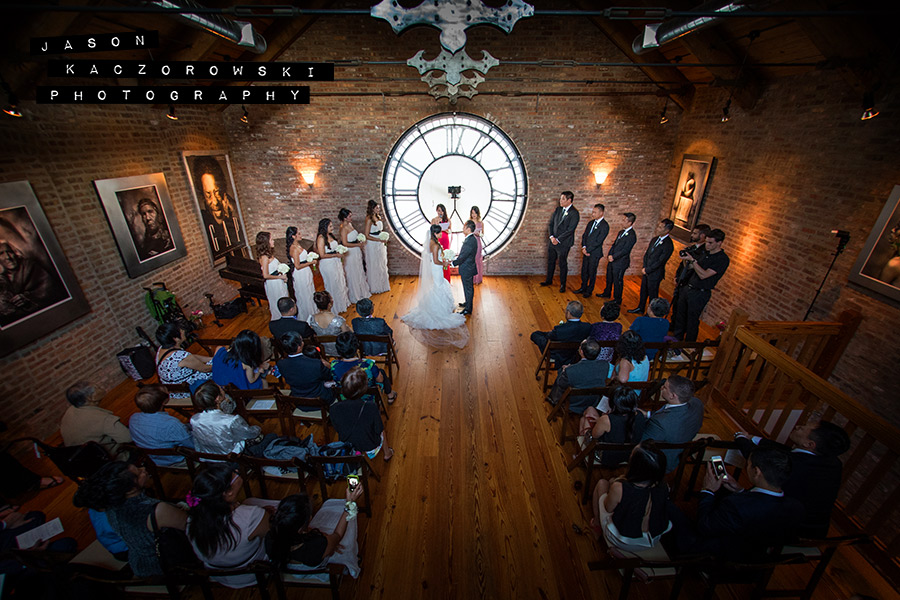 In 1980, Studio Manarchy was renovated by Dennis Manarchy, designed to respect and preserve the presence of historic Chicago industrial architecture. The clock, seen in the main wedding ceremony and reception venue, was custom-made for the building in homage to Chicago's great buildings with their iconic clocks.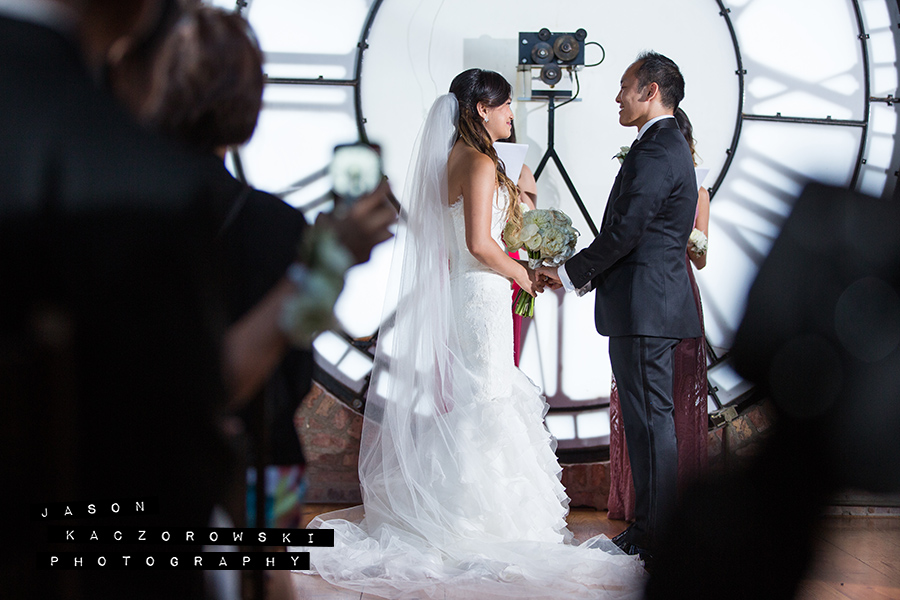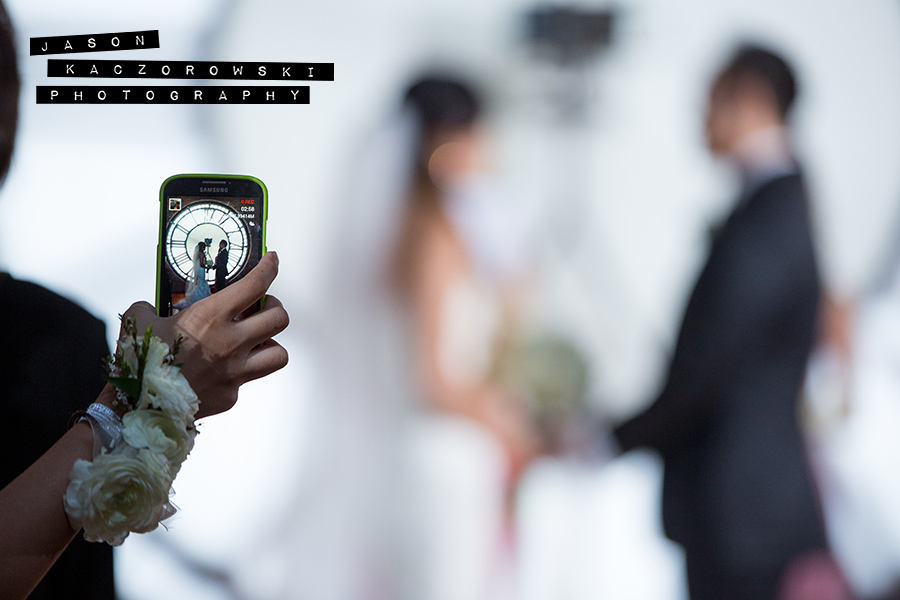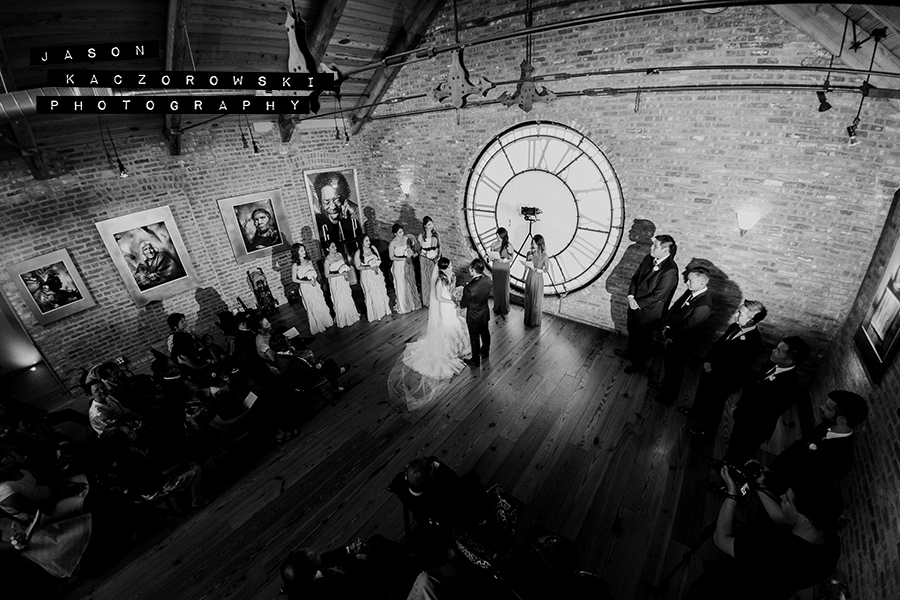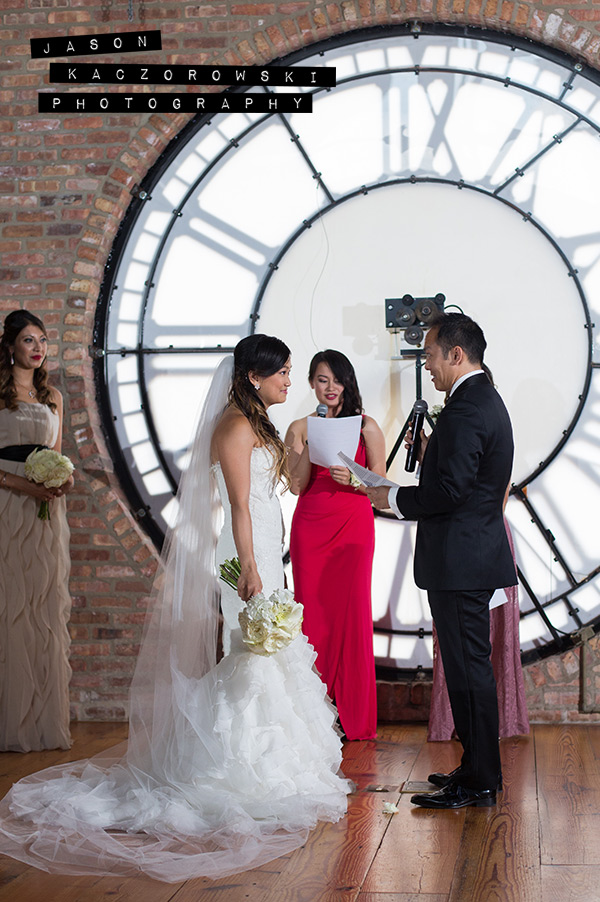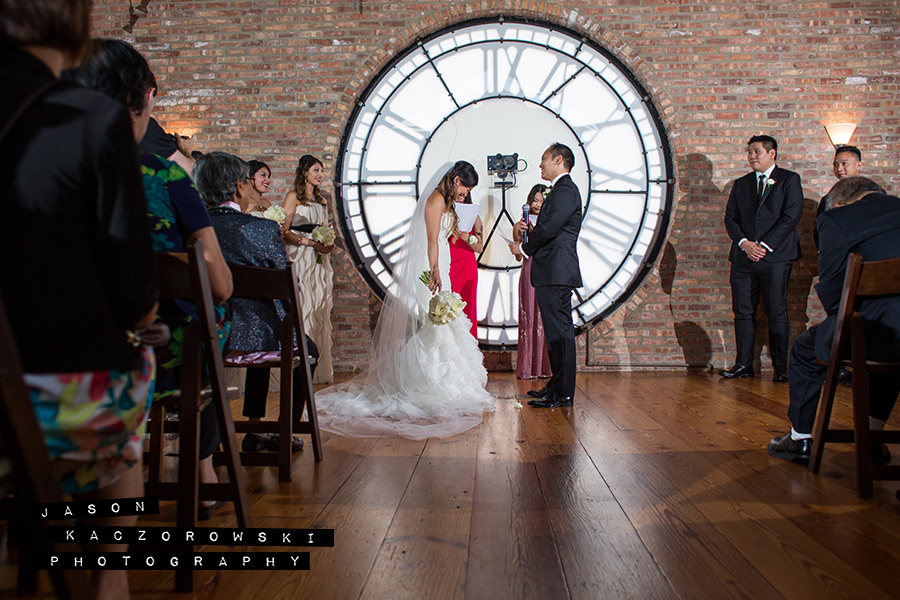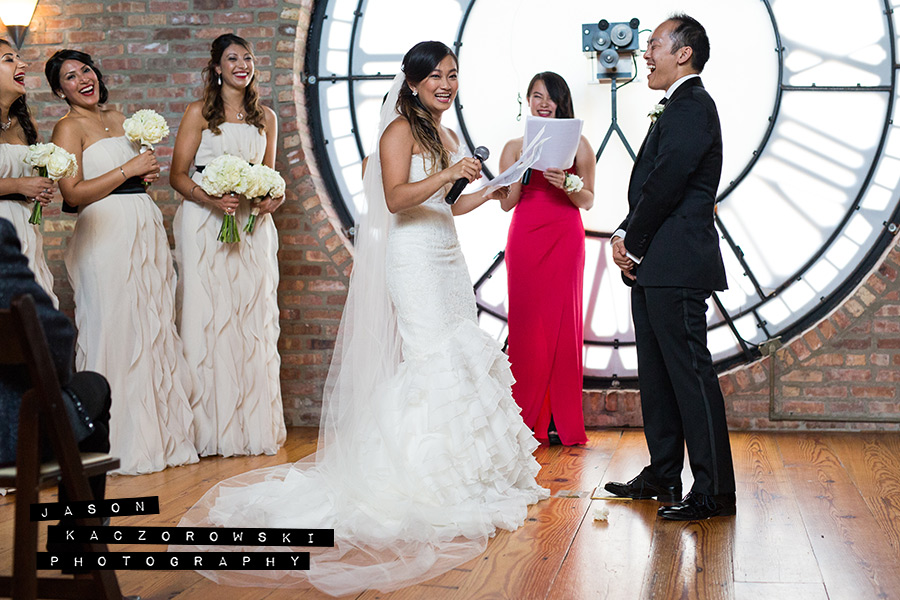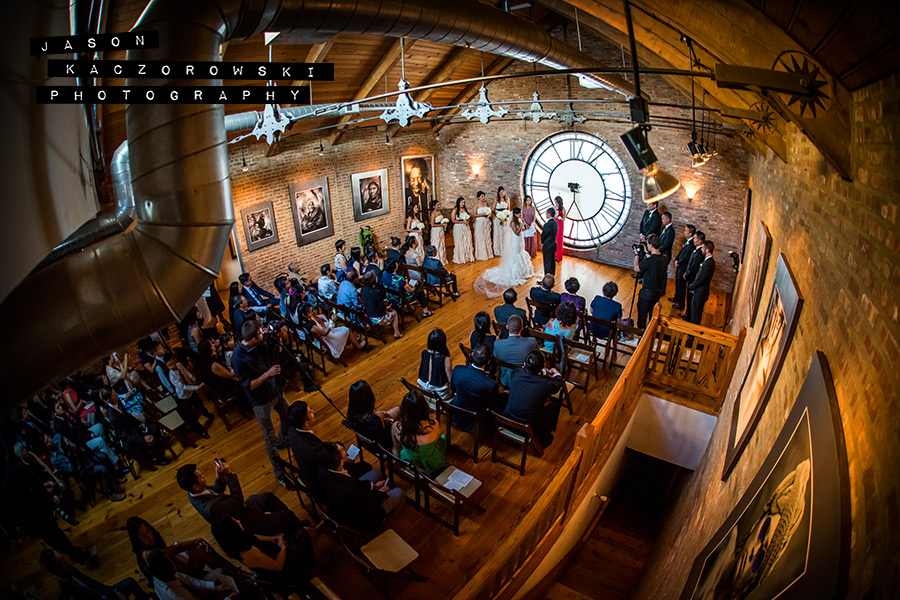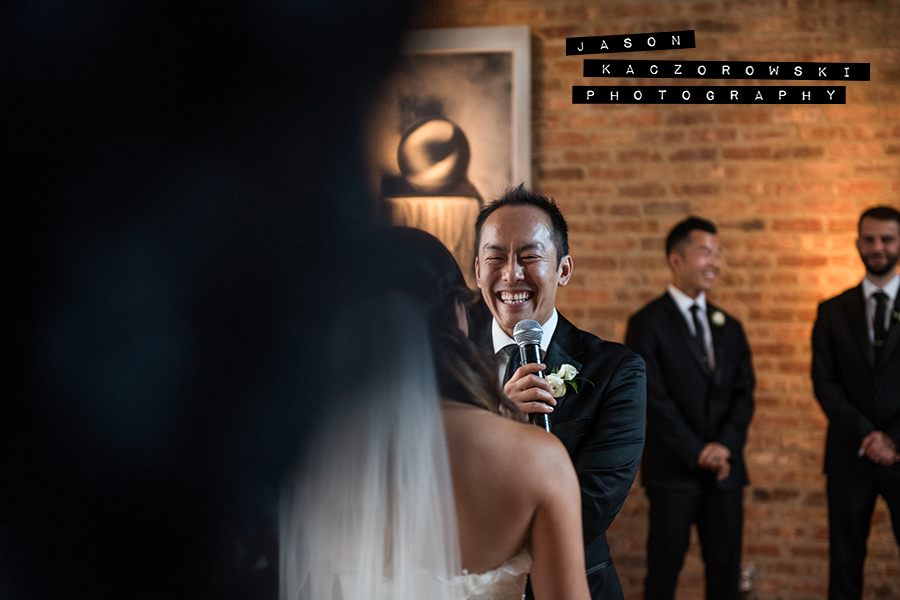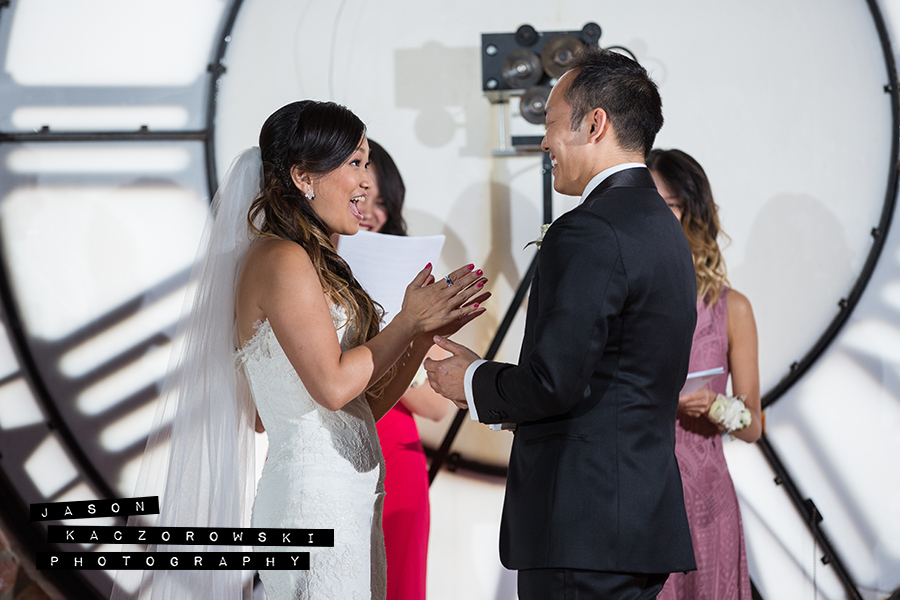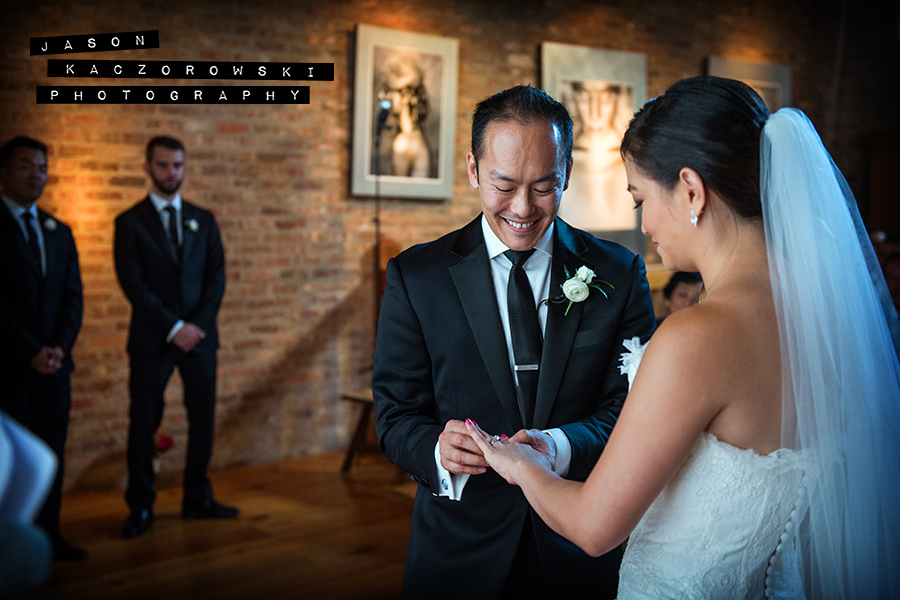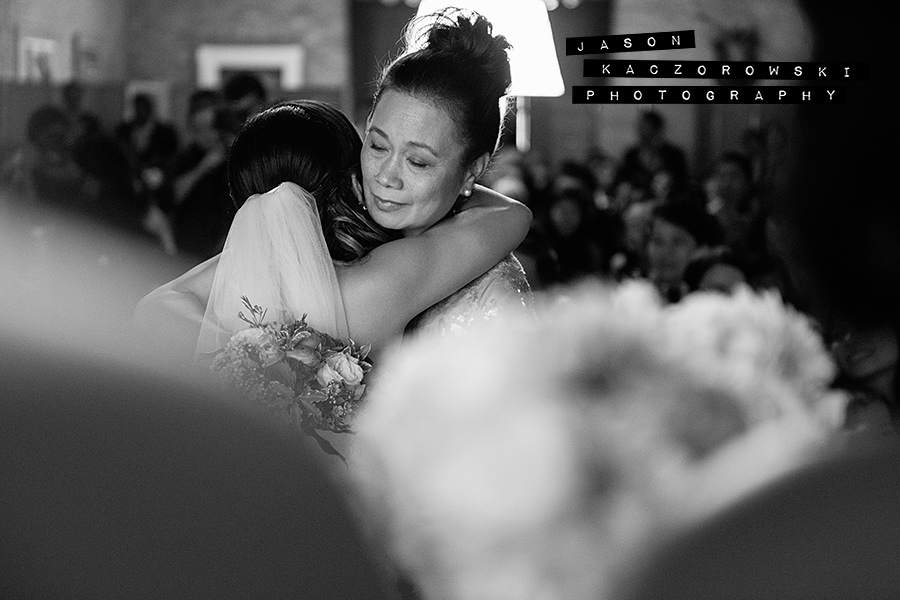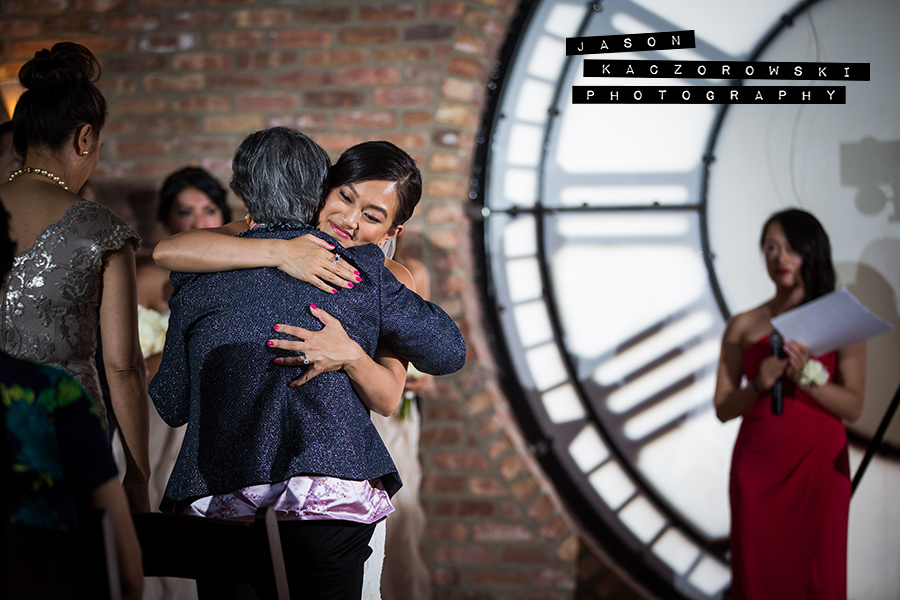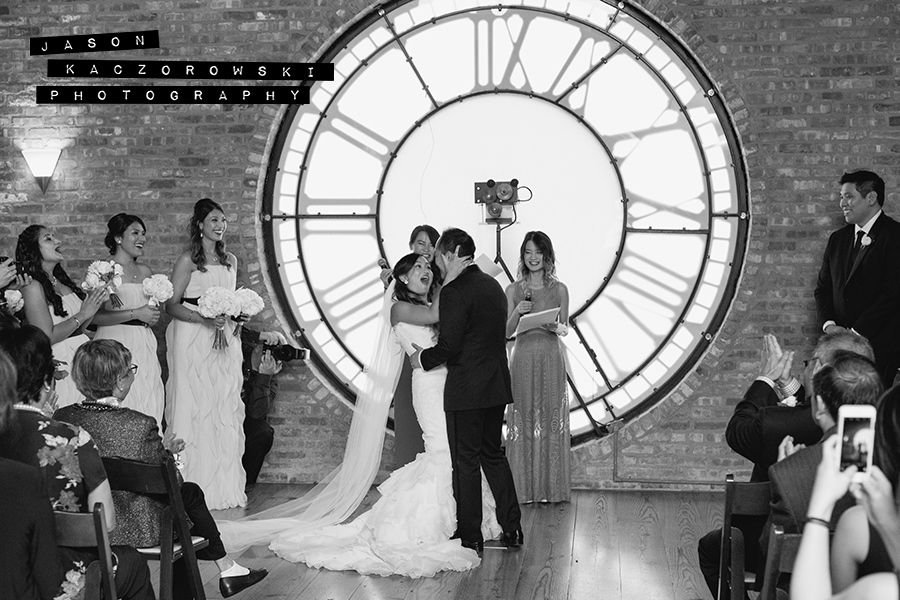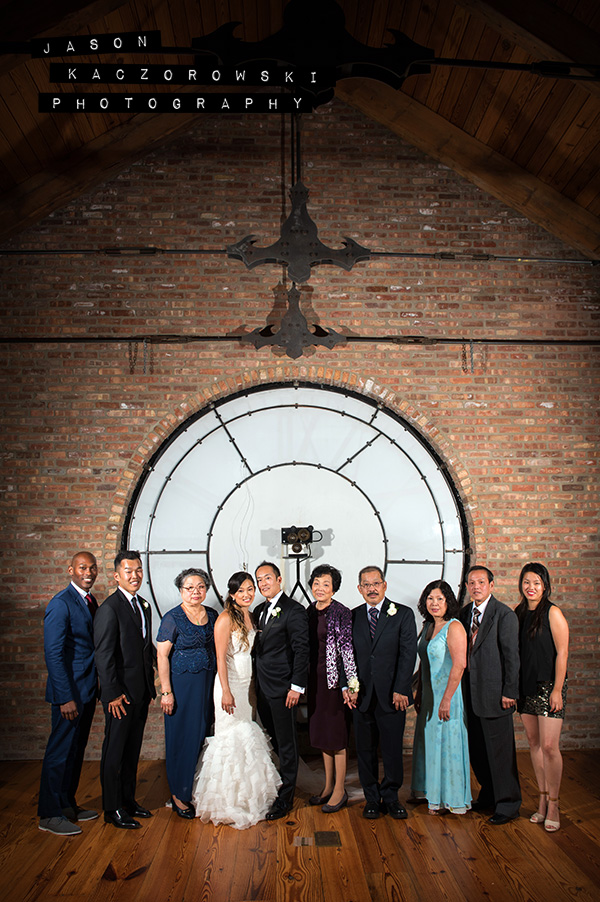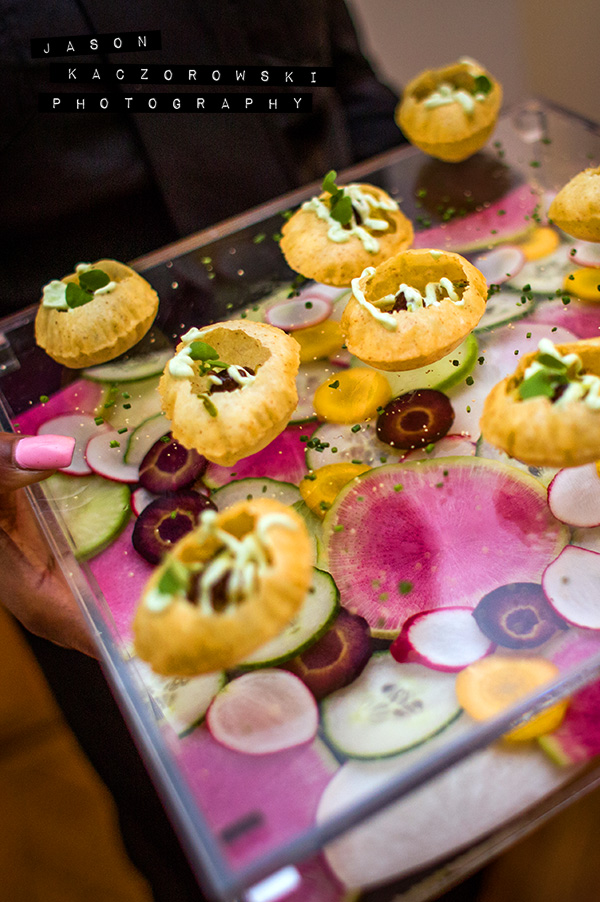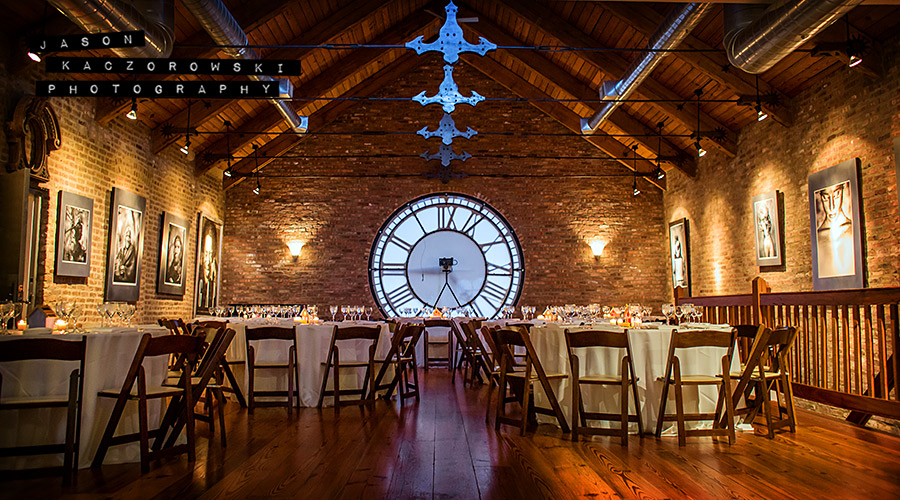 (above) Behind the clock of Studio Manarchy is a warm and inviting event space and a spacious photography studio tastefully decorated with the fine art prints of Dennis Manarchy and a thoughtful collection of re-purposed objects.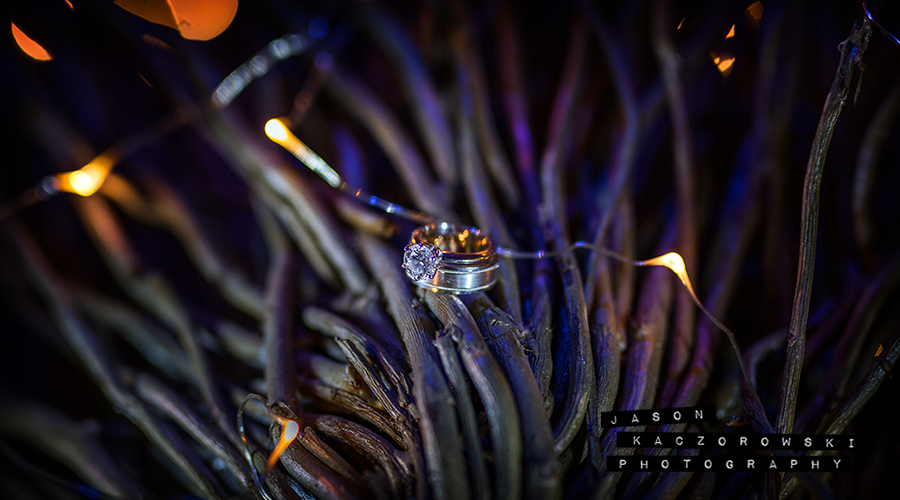 (above) Studio Manarchy is filled with Americana props, primitive antiques and eclectic memorabilia such as this clock-inspired mannequin which was my inspiration for this creative wedding ring photo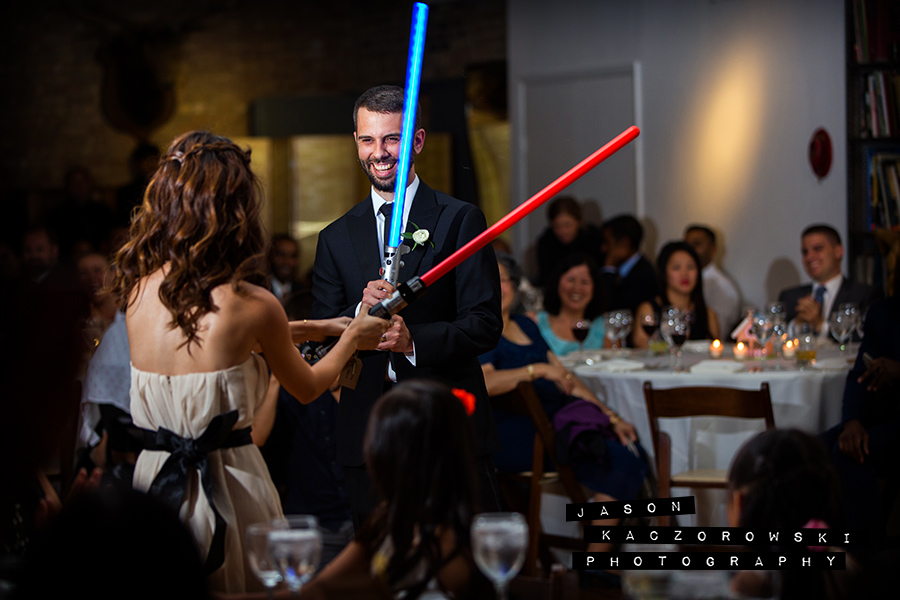 (above) Gotta love a good Star Wars' Lightsaber battle entrance by members of the bridal party!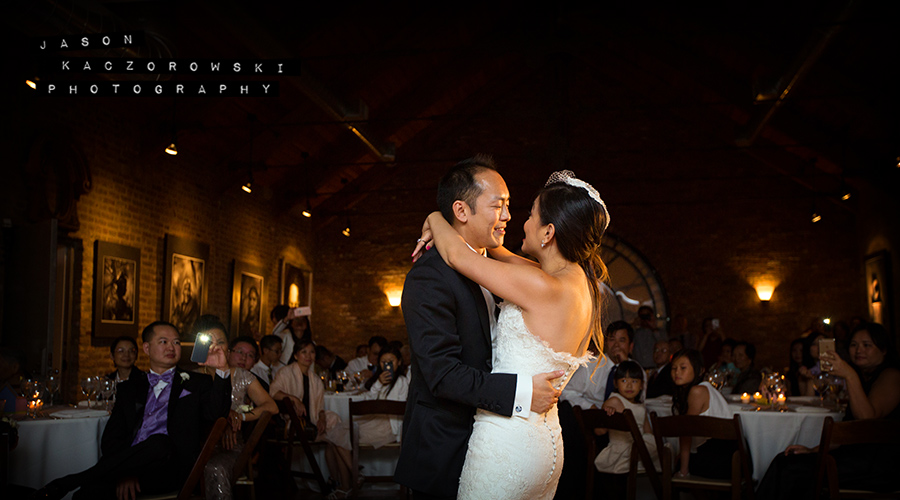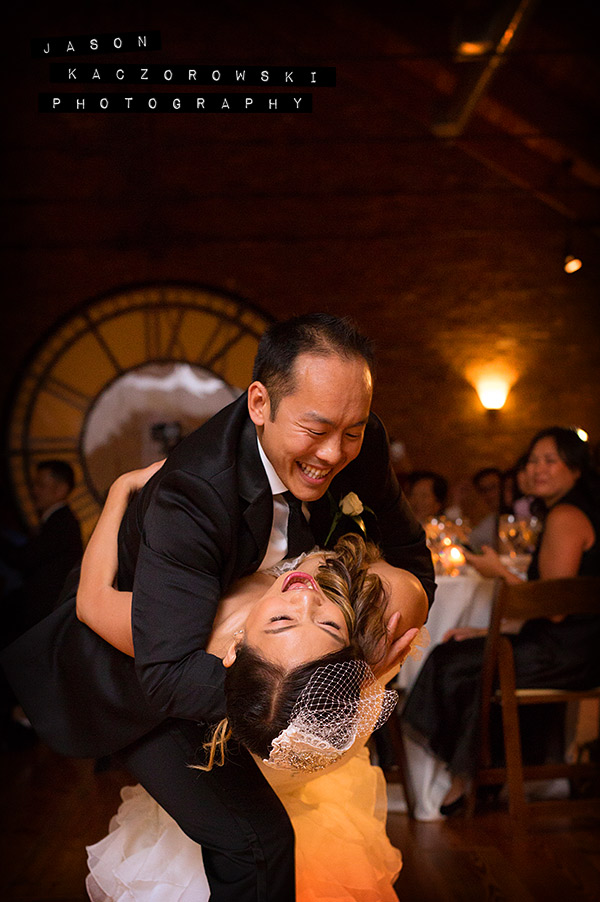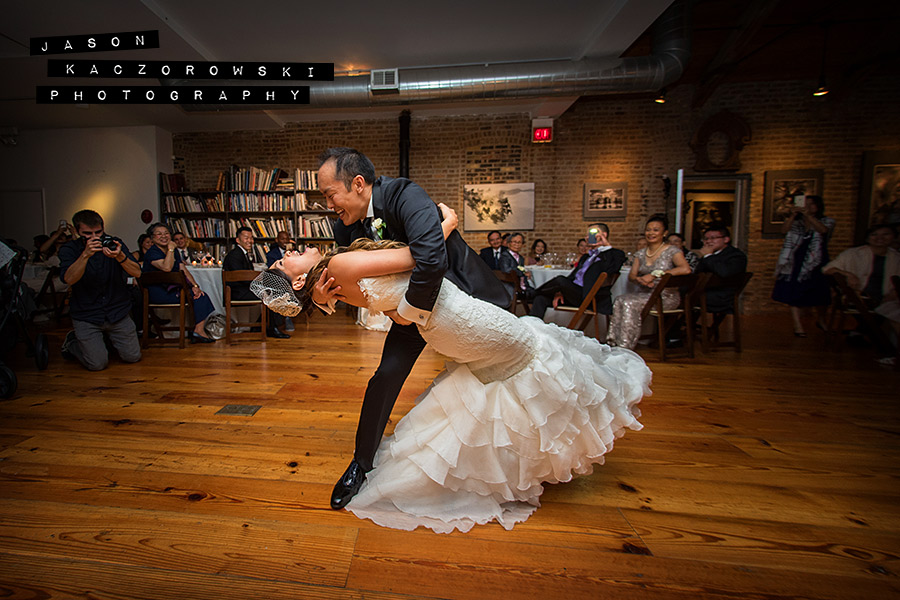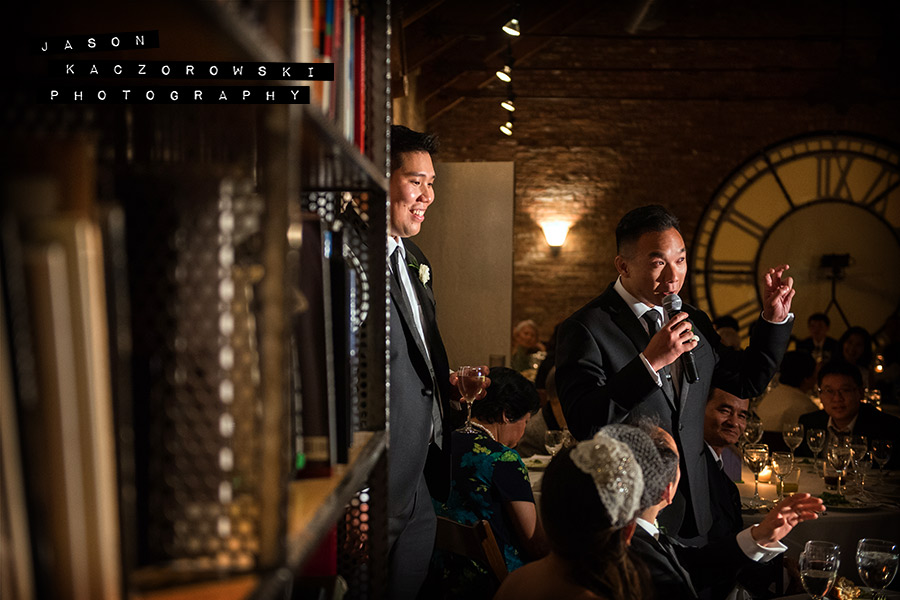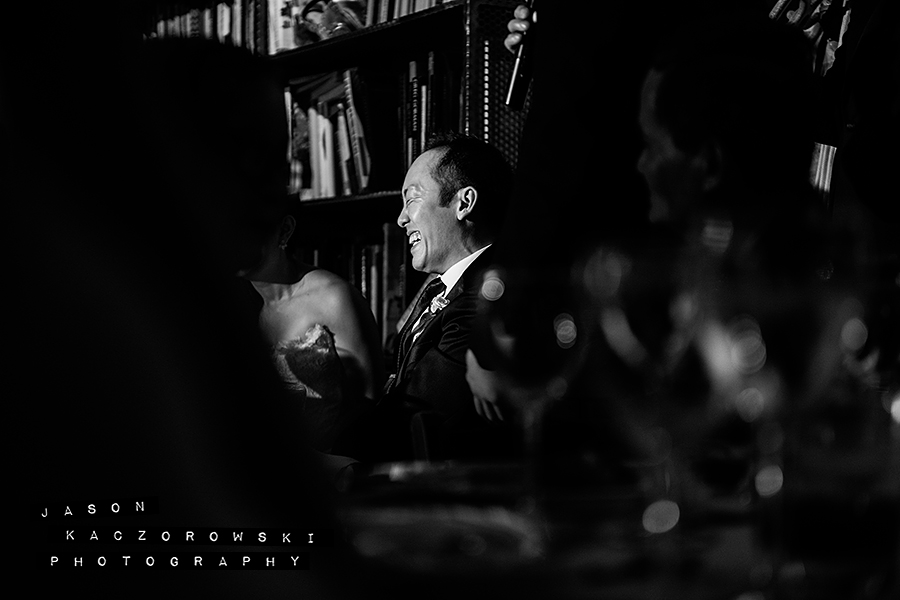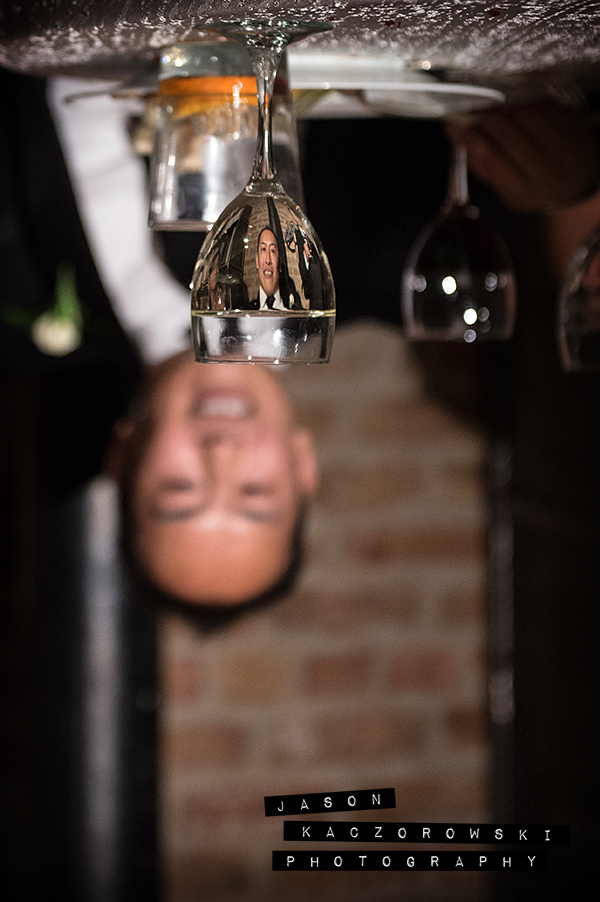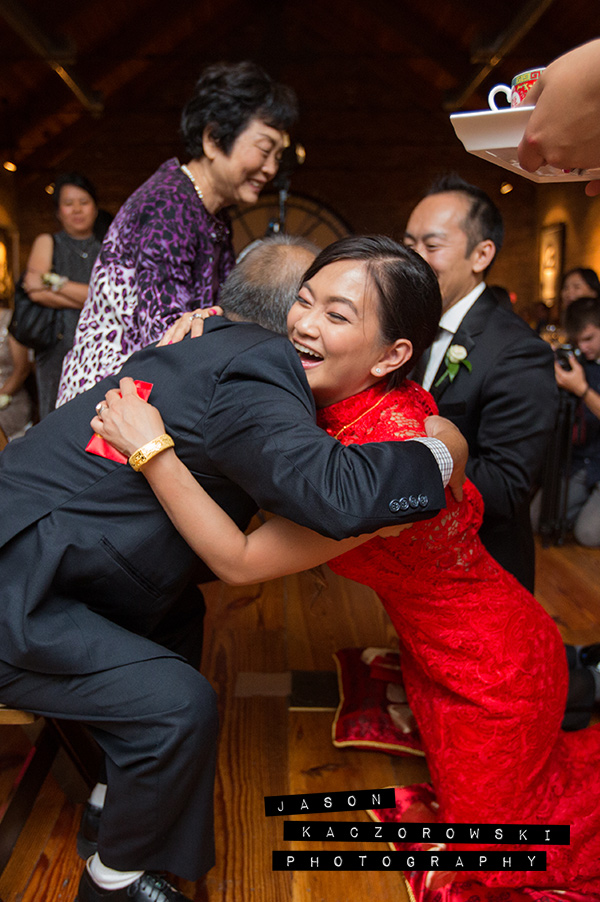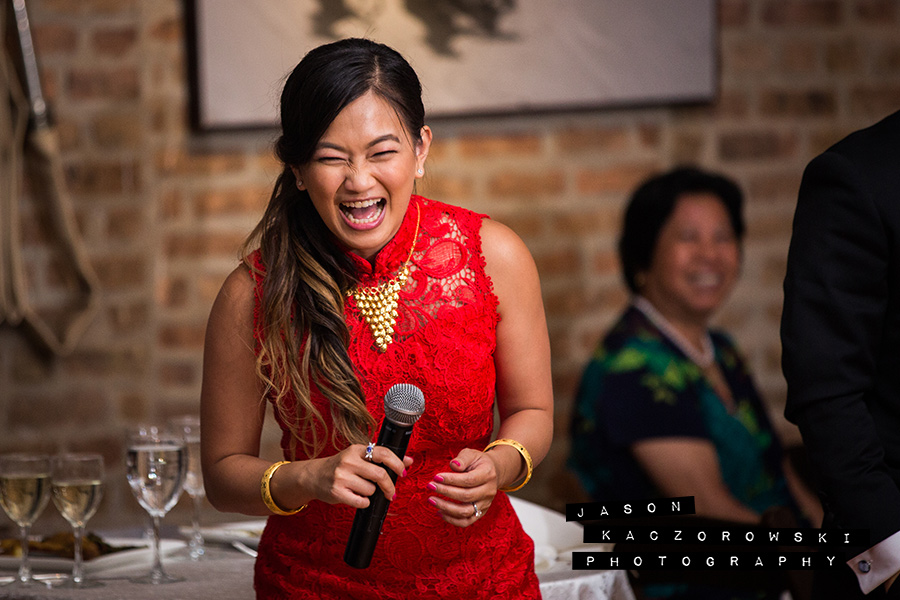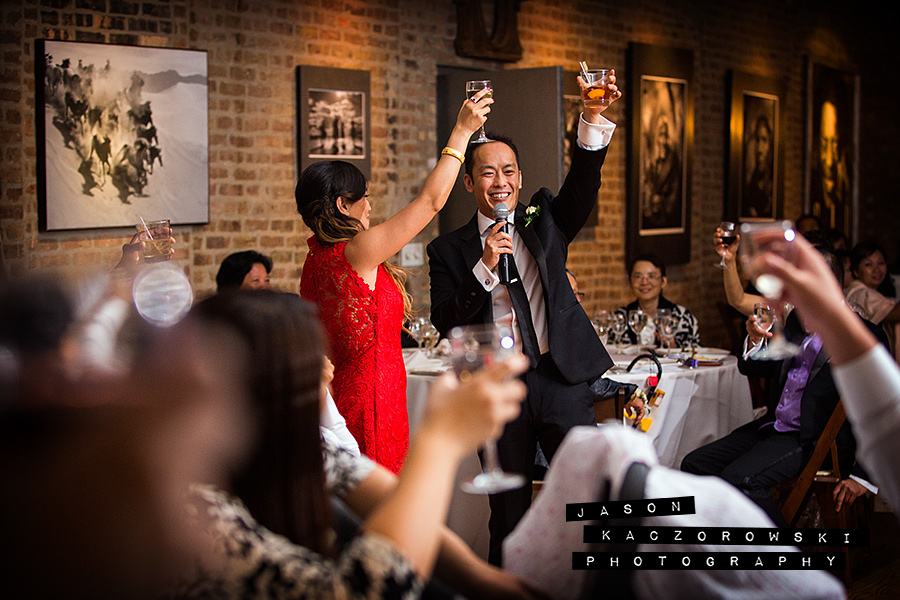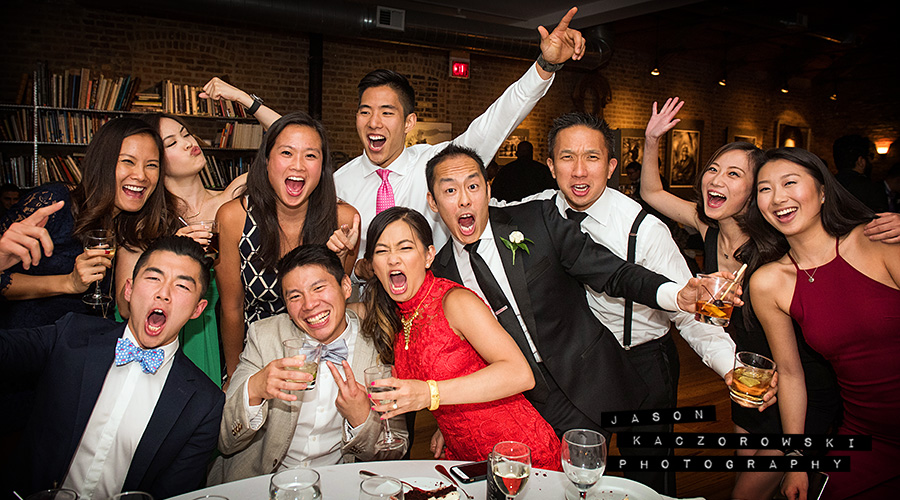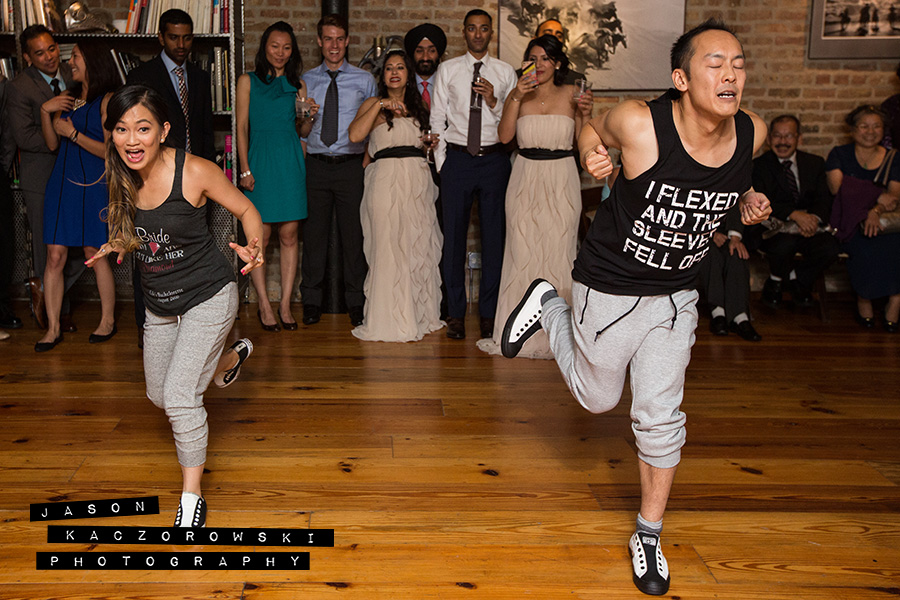 (above / below) Lily & Vincent went for it with their surprise choreographed hip-hop dance routine.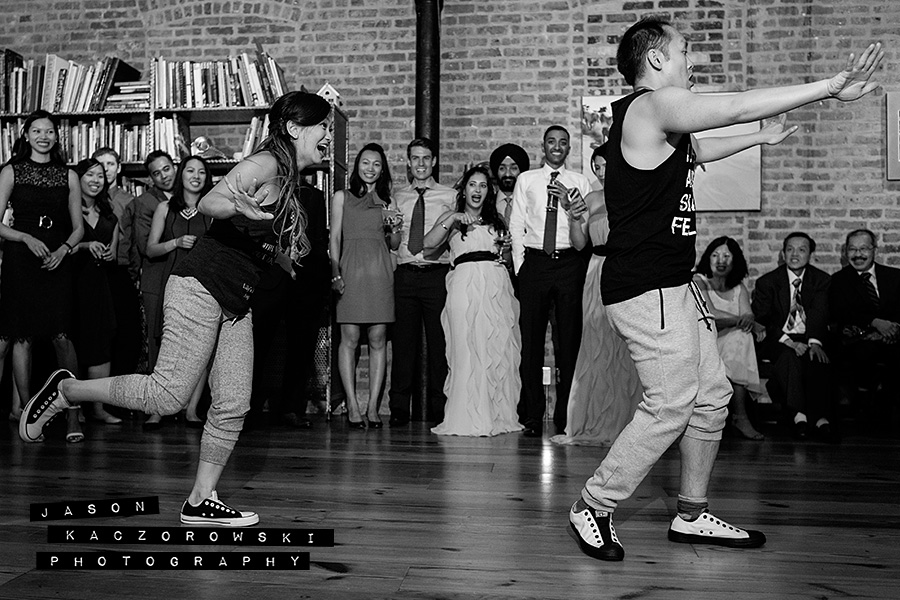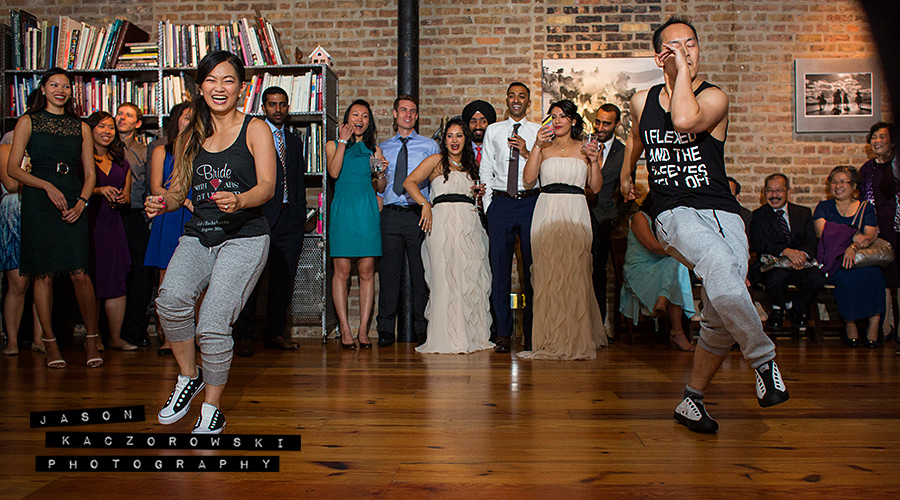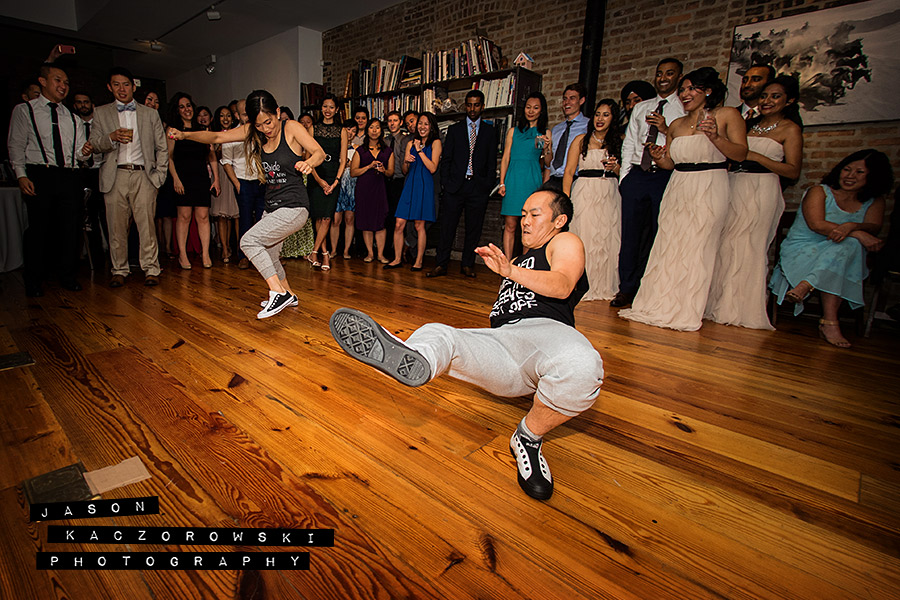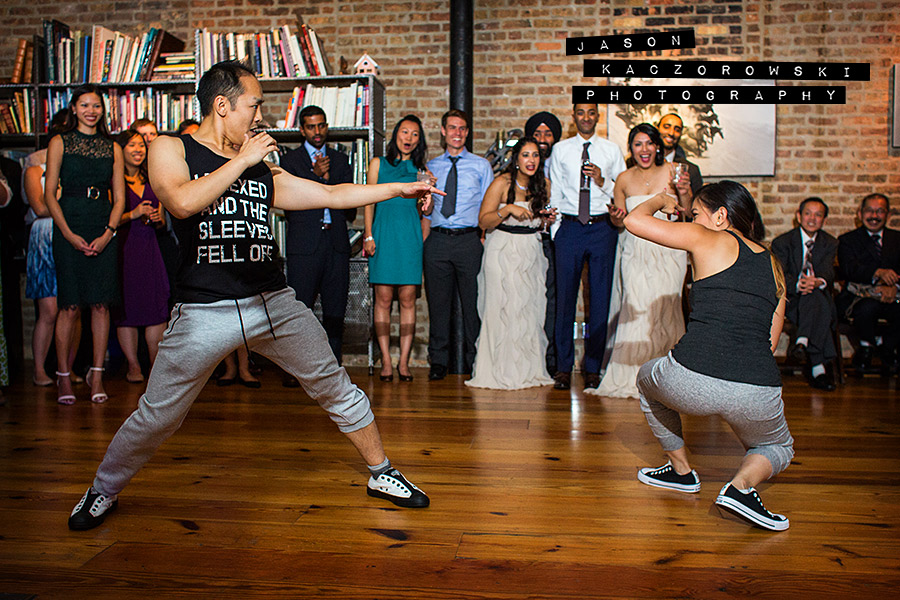 (above) Lily & Vincent were kung-fu fighting… Their kicks were fast as lightning!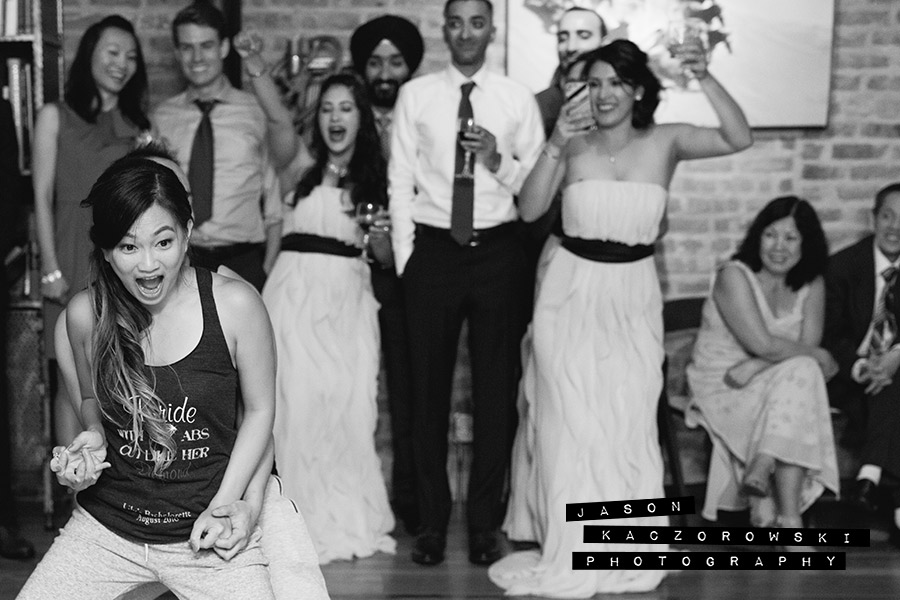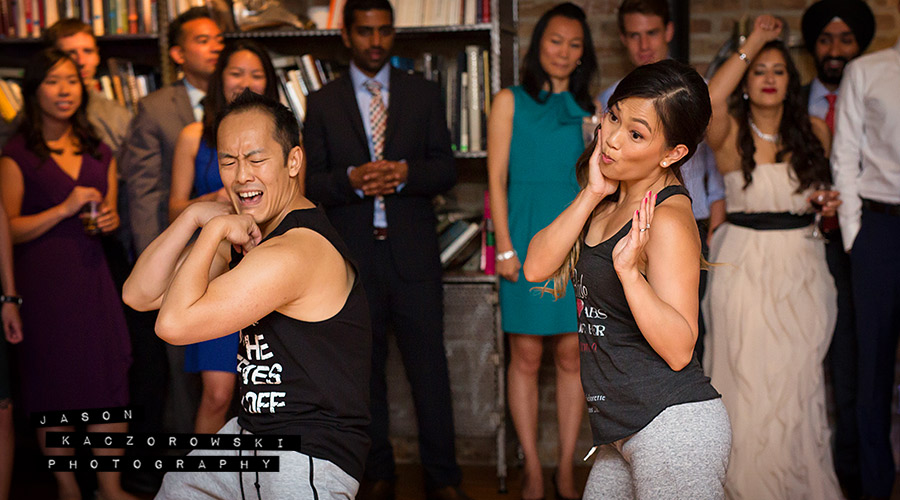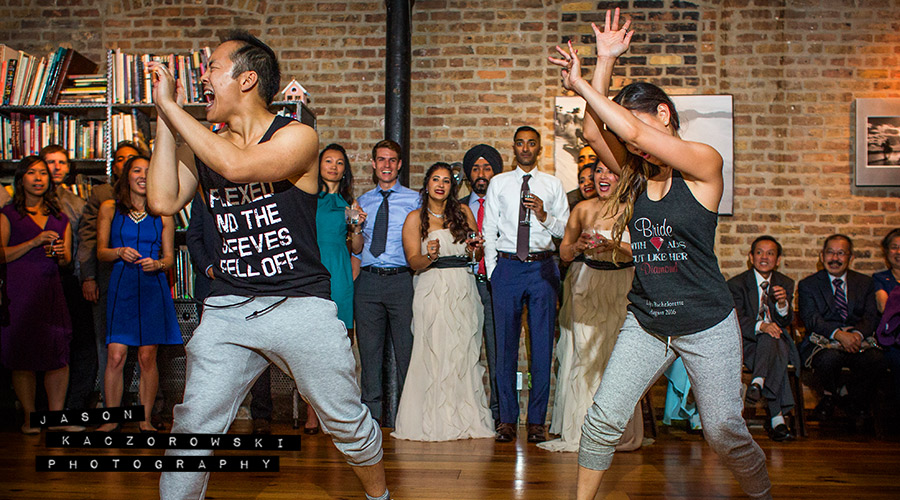 (above) Vincent's tank top was so awesome! It read, "I flexed and the sleeves fell off". LOL!