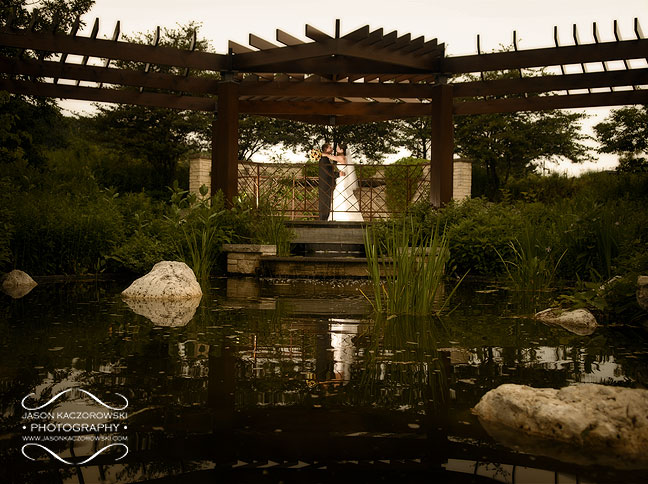 Gabrielle & Jeff
Saturday, June 18, 2011
Independence Grove Forest Preserve
Libertyville, Illinois
Ceremony: St. Mary's Buffalo Grove
Reception: Independence Grove Forest Preserve
Dress: Volle's Bridal & Boutique
Hair & Make-Up: Zaza Salon and Day Spa
Florist: The Enchanted Florist
Family / Guest Transportation: Windy City Limousine
Bridal Party Transportation: Exquisite Limousine
Band: Blackthird Events
Cake: Oak Mill Bakery
Videography: R.E.M. Video Production
Event Planner / Coordination: Sam & Josh Hamilton; SH Weddings
Gabrielle Lombardo and Jeff Simmons are a very lucky couple. Not only did they encounter no rain on their wedding day even though the weather forecast predicted 60% chance throughout the afternoon and evening but they also found the perfect match in one another.
Saturday was my first time photographing a wedding at the Independence Grove Forest Preserve in Libertyville and I had an incredible experience capturing photos. The covered North Terrace of the Visitor's Center acts as the location for cocktail hour and the air-conditioned indoor Audubon Hall is the perfect reception venue overlooking the Independence Grove Beach and Marina.
I'm lucky to listen to a few great reception toasts every summer. I was fortunate to hear several in one evening last night. Gabrielle's father Tony raised a glass commending his daughter's choice by praising Jeff's respectful decision to ask his permission before proposing. Jeff's firm handshake and solid straightforward stare into her father's eyes convinced him that Gabrielle had found a good man. Jeff's father Mike followed affirming how close the two had become and steadfast their foundation and love for each other is. It's said that you are judged by the company you keep. For Jeff & Gabrielle, their friends act more like one big extended family. The closeness the couple share was matched by the quality bonds held between their friends and family.
Special thanks to the staff led by Catering by Michael's Company and event coordinators Sam & Josh Hamilton of SH Weddings.