2021 Wedding Investment Guide

Hourly Coverage
offered with a 6 hour minimum
Includes
• Principal Photographer
• Associate Photographer
• Selection & Correction of All Images
• Full Resolution Digital Image Files
• Reproduction & Sharing Licensing
• Online Ordering & Sharing Gallery
• Optional Engagement Session
• Optional Rehearsal Coverage
• Optional Album & Artwork
One Photographer
Hourly
450
Two Photographers
Hourly
600
Option to Add Hourly
Rehearsal
300

3rd Photographer
150

---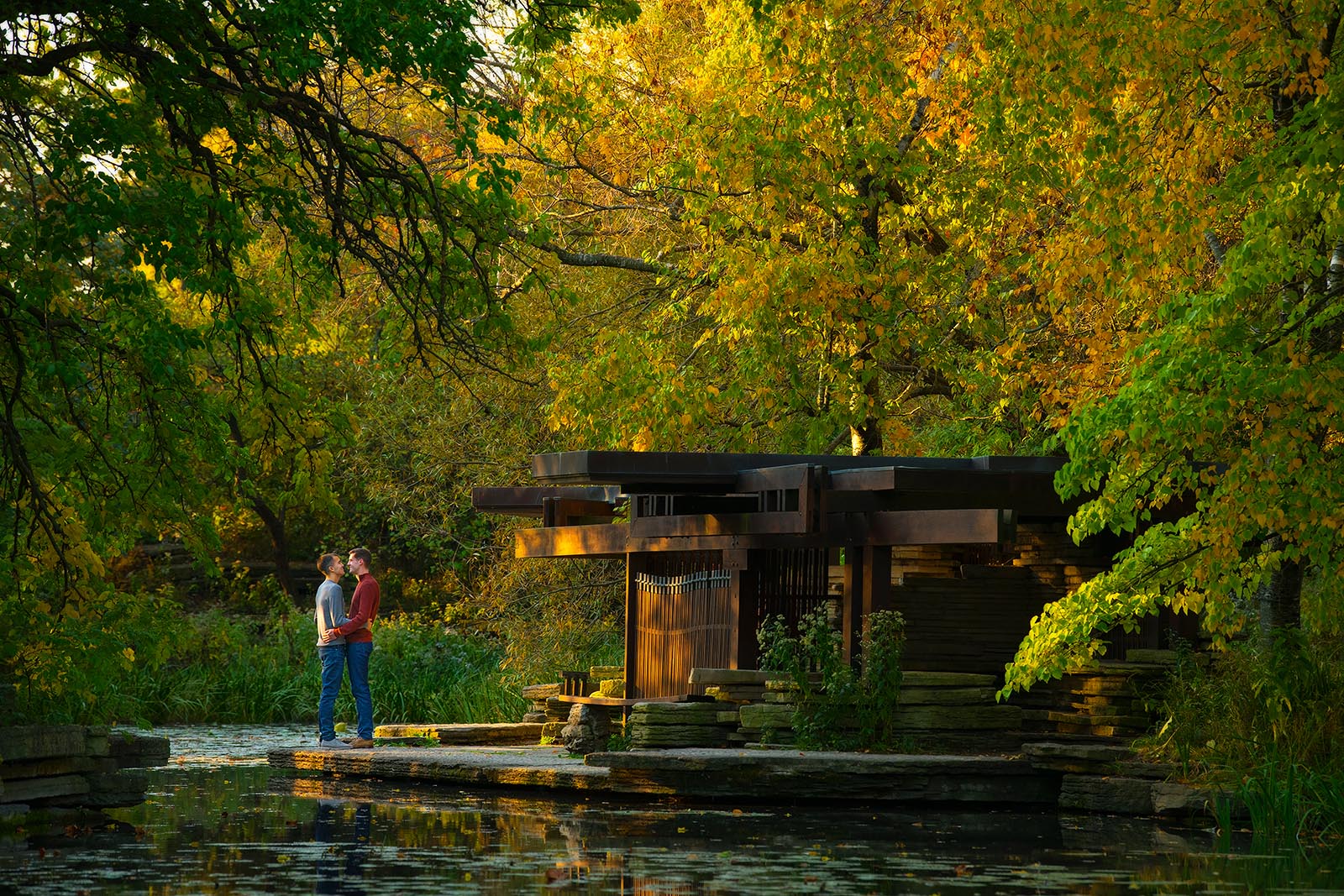 Engagement Session
Session Includes
• Planning Consultation
• Planning Guide 
• Lighting Assistant
• Full Resolution Digital Files
• Guaranteed 72 Hour Delivery
• Option to Add More Coverage
• Option to Add Video Coverage

Option to Add
Additional ½ Hour
150

Second Photographer
150

Video Coverage
300

---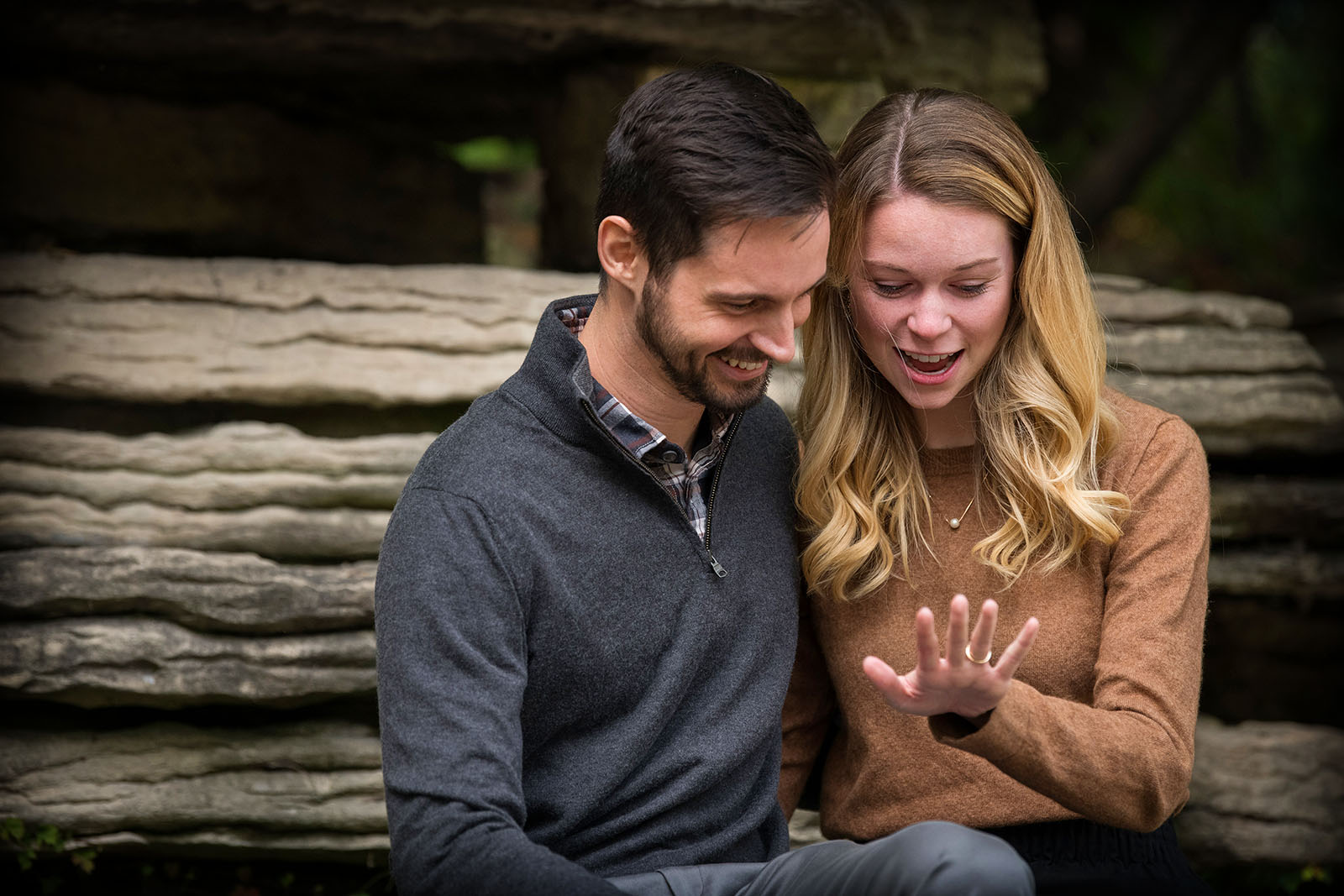 Proposal Photography
Coverage  Includes
• Planning Consultation
• Early Arrival & Wait Time
• Proposal Photography
• Full Resolution Digital Files
• Guaranteed 72 Hour Delivery
• Option to Add Portrait Session
• Option to Add Guitarist – 3 Songs
• Option to Add Video Coverage

Weekdays
Proposal Photos
450


Weekends
Proposal Photos
600

Option to Add
½ Hour Portrait Session
150

Second Photographer
150

Guitarist – 3 Songs
450

Video Coverage
600

---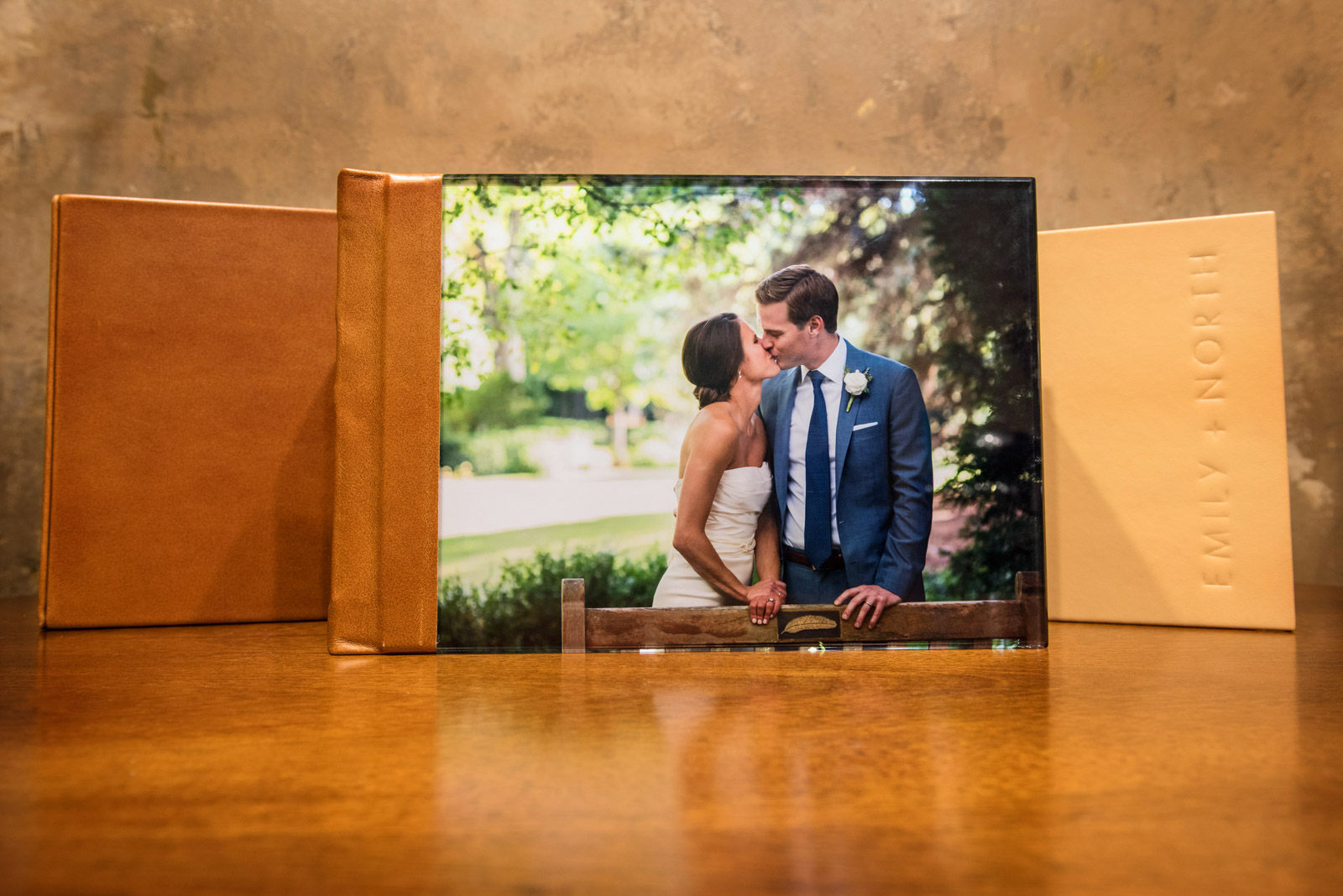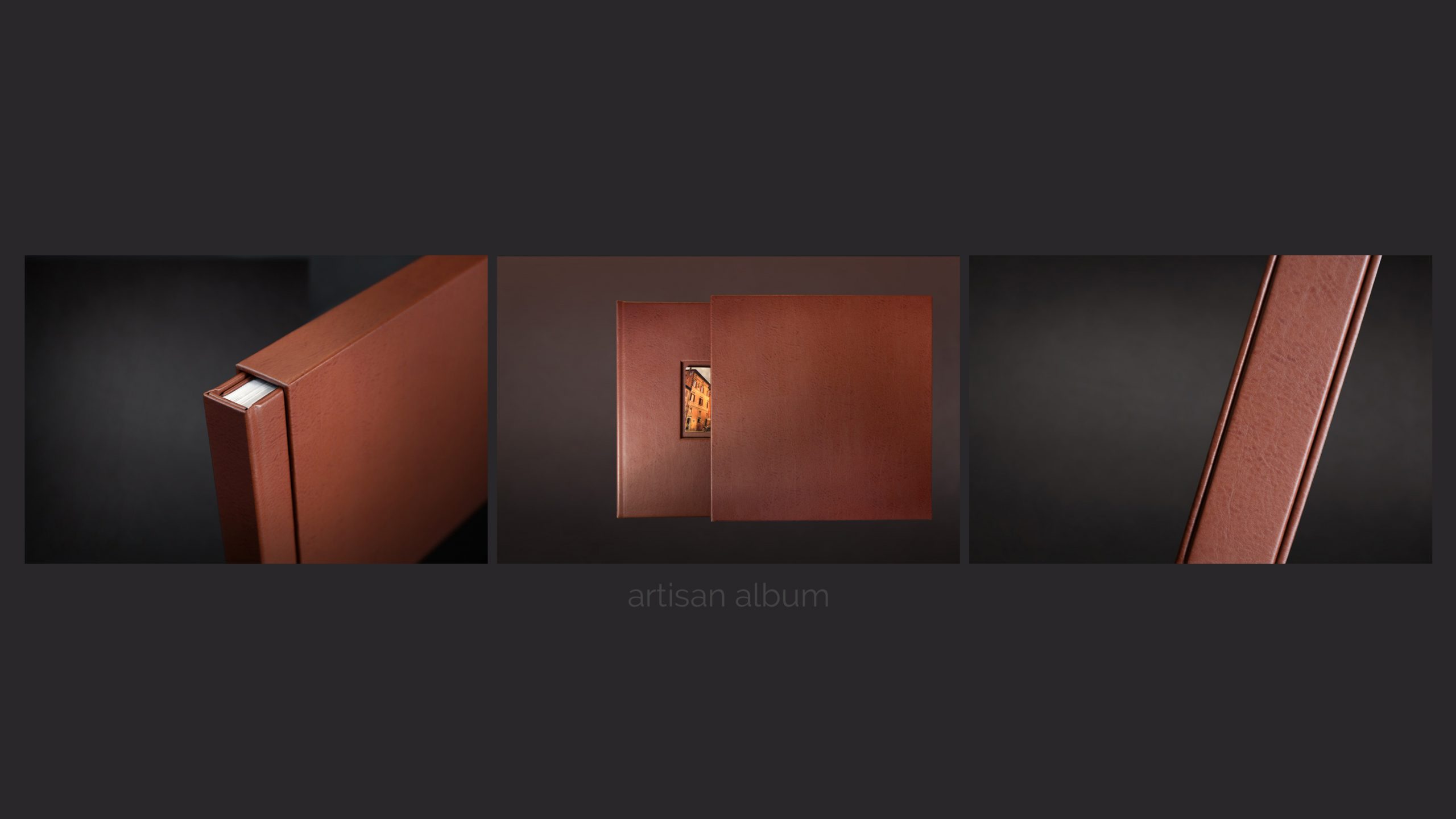 Books + Albums
I believe printed photos directly invoke very powerful emotions which is why I would love to create a handcrafted wedding album to elegantly showcase your wedding memories. These exquisite albums are elegantly designed to tell the narrative story of your day from start to finish with a mix of gripping emotional moments interspersed with timeless, classic portraits and dynamic, captivating photojournalism that will become your first family heirloom that you pass down to your children.
Heirlooms Include
• Your Favorite Photos Chosen By You
• Online Proofing and Revision Gallery
• Horizontal 12×8 or Square 10×10
• Entirely Retouched and Fully Enhanced
• Hundreds of Cover Materials to Choose
• Leather-Alternative Covers Available
• Acrylic Cover, Slipcase and Embossing
• 14×10 Inclusive Artisan Album 
Book
12×8 or 10×10
800
# of images
25
Additional Image
25
Cover Imprinting
100
Album
12×8 or 10×10
1,200
# of Images
50
Additional Image
25
Cover Imprinting
100
Artisan
14X10
2,400
# of Images
Inclusive
Additional Image
Inclusive
Cover Imprinting
Inclusive
---
PlayBook: Digital Wedding Album
Imagine the surprise of seeing photos from your wedding – on your wedding day!!!
The PlayBook offers the opportunity to receive a same-day wedding album featuring the most impactful moments captured throughout your wedding day so you can enjoy your memories immediately and share these amazing highlights with your family and friends right away !
The Playbook offers a gorgeous digital display housed in an attractive album exterior that is thick and velvety-soft to the touch. Your PlayBook arrives in packaged with the partitioned compartment to store the included USB cord for charging and transferring files to your computer. The clarity and sharpness of the 7″ screen and 1024×600 resolution is comparable to viewing photos on a smartphone but better because the screen is so much larger!
Same-Day service arrives with a professional expert photo finisher who will assist in creating your same-day slideshow of highlights in order for your Photographers to continue capturing your event.  
Next-Week services allows for expedited enjoyment your photos as soon as you return from your honeymoon. We'll carefully select and correct the most impactful moments and stunning portraits from your wedding and deliver these to your door within one week of your wedding. Don't worry if you're still on your honeymoon – we'll post your highlights and slideshow online so you can bask in your memories while sipping champagne in the sun from your oceanfront lounge chairs. 
Next-Month service delivers your PlayBook once your entire gallery is available for unveiling. The excitement and value in receiving Next-Month service is we'll mail your PlayBook to your home so you and your love can curl up on the couch and enjoy your memories for the first time together and we guarantee to deliver your photos within 30 days of your wedding.
Includes
• Same-Day Photo Slideshow
• Same-Day Photo Highlights
• 7″ Auto-Play Screen 
• Built-In Controls
• Built-In Audio Speaker
• 32GB Flash Capacity
Same-Day
End of Wedding
1,200

Next-Week
Expedited Delivery
800
Next-Month
Standard Delivery
600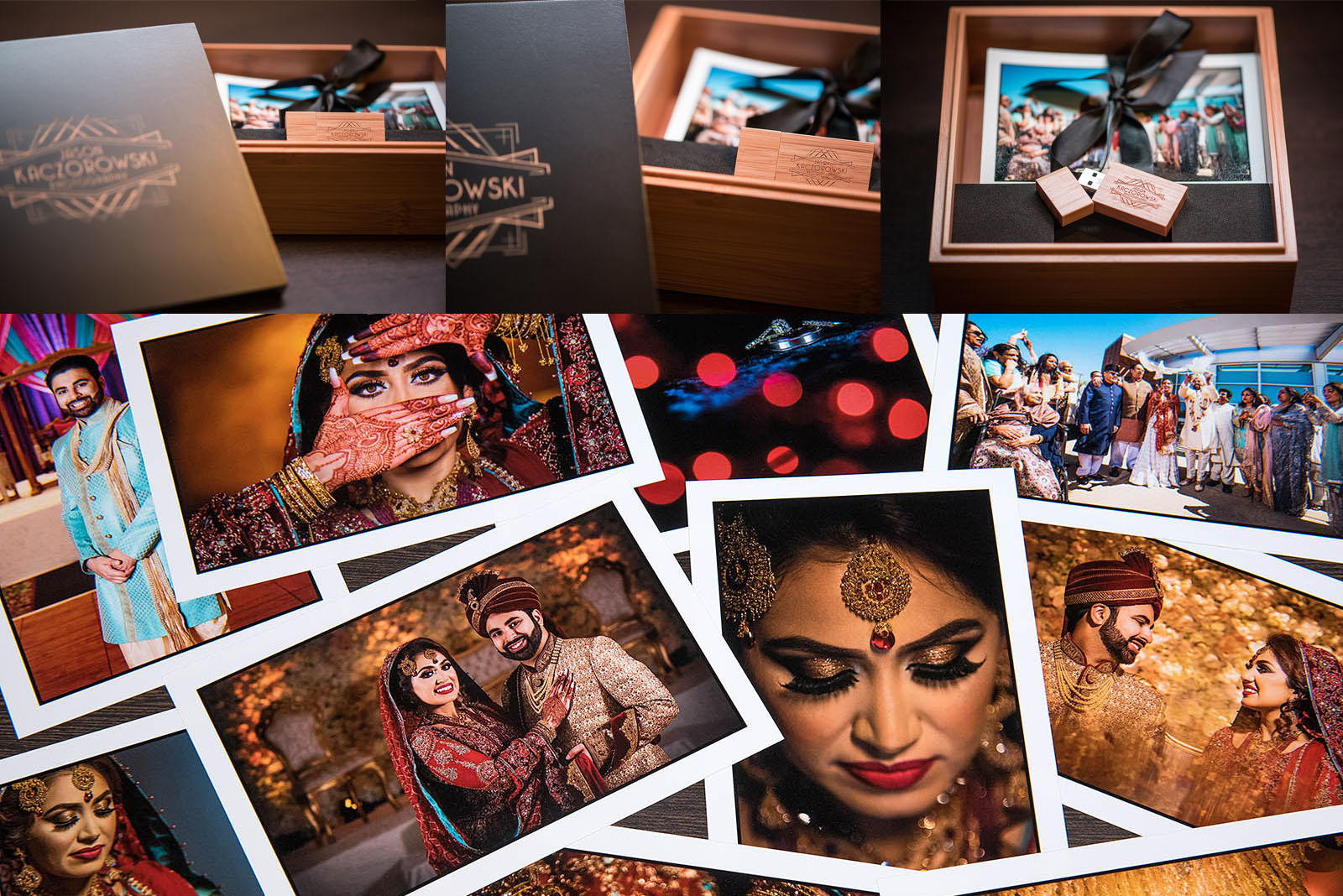 Photo & Flash Drive Folio
Not only is our Photo & Flash Drive Folio stunning enough to house an engagement ring, but it's "First Look" is nearly as exciting!
When it comes to wood, few choices are as modern and overall as impressive as bamboo.  The first time you hold your Folio in your hands you'll admire the clean lines, flawless construction, sleek bamboo grain and overall simplistic beauty of this keepsake.
You'll remove the lid to reveal gorgeous, fully-retouched, Fine Art Prints featuring the most impactful moments and stunning portraits of your wedding. 
Your Folio features a Flash Drive discreetly nestled inside its own dedicated protective foam compartment containing all of your retouched highlights featured in your Fine Art Prints available in full quality digital format.
Beautifully constructed of quarter-inch thick bamboo and lined with a sleek, black, protective foam, this box is something you will proudly display on your shelf for years to come. 
Folio Includes
• Eco-Friendly Bamboo Folio
• Engraved Bamboo Flash Drive
• Enhanced 4×6 Fine Art Prints
• Enhanced Digital Files
• 7.125″ × 7.125″ × 2.625″
---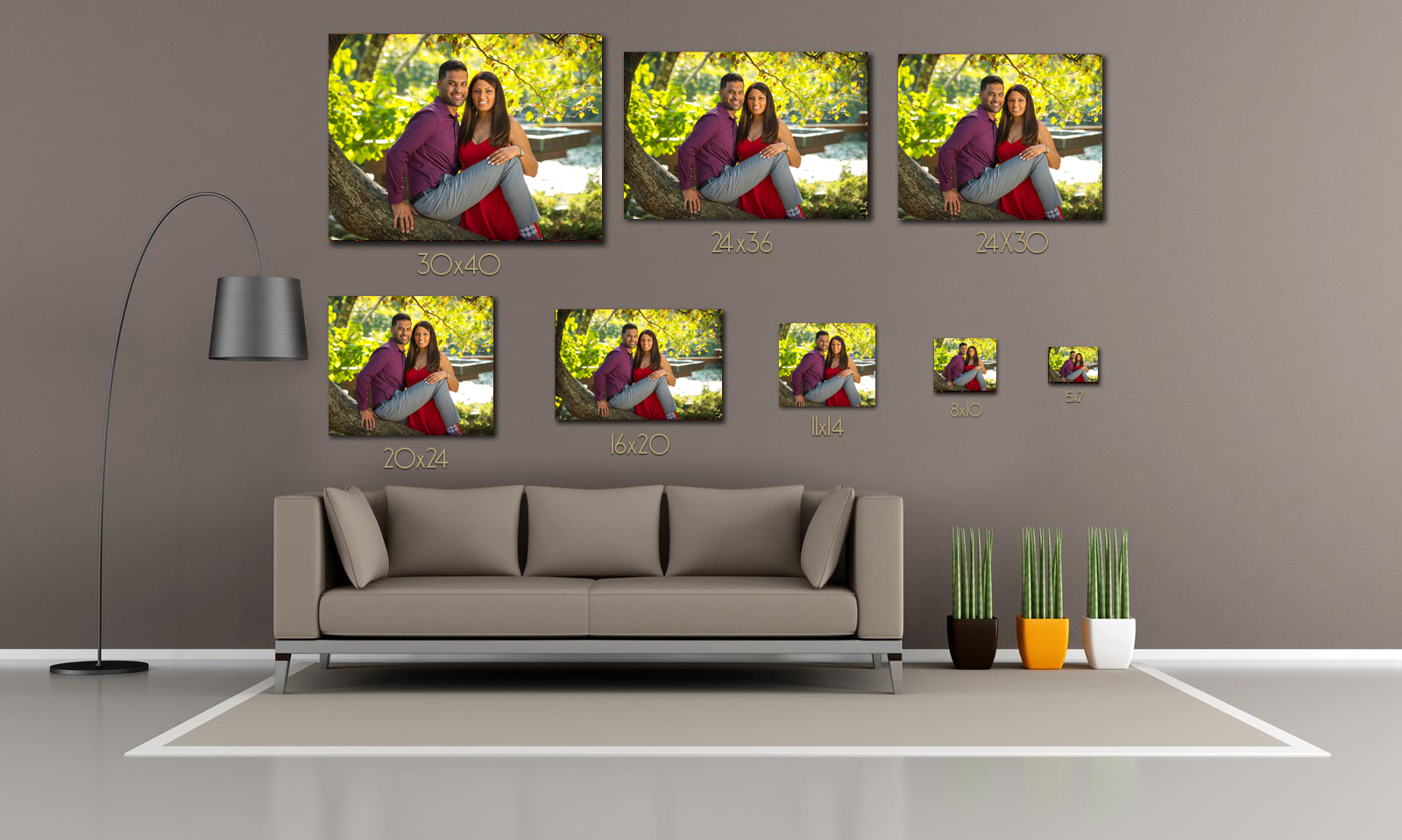 Wall Collections
Framed Prints
Framed-Museum Quality Prints
30×40
450
24×36
425
24×30
400
20×24
375
16×20
300
11×14
250

Framed Canvas
Framed Museum-Quality Canvas
30×40
2,400
24×36
2,000
24×30
1,600
20×24
1,200
16×20
1,050
11×14
900

Floating Acrylic
Polished-Edge Floating Acrylic
30×40
2,000
24×36
1,600
24×30
1,200
20×24
750
16×20
600
11×14
375
Floating Metal
Archival Floating Metal 
30×40
1,800
24×36
1,400
24×30
1,000
20×24
600
16×20
375
11×14
250