Jon Lamb founded Like Minded Productions in 2007 with his partner, Michael Ortiz, and is known worldwide for their creative murals, digital media and design work. Based in Denver, Colorado, Like Minded's magnificent murals can be seen emblazoning the walls throughout the RiNo Art District in addition to local spots such as Cold Crush, TAG Burger Bar, 715 Club, Denver Kush Club, Galvanize, The 1UP, the Denver Performing Arts Center and the Nativ Hotel. But the duo aren't just stars in the local art scene – their work has spread internationally from Miami's Wynwood Walls to The Container Yard in Los Angeles, Tulum, Mexico, solo exhibitions in London, the Bob Marley Museum in Kingston and Marley Mausoleum in 9 Mile, Jamaica.
Because Jon has been so actively involved in creating multiple murals for the Marley family throughout Jamaica and has visited the island over 20 times it only seemed natural that is where he and fellow artist, project manager for Like Minded, and the love of his life, Lindsey (Hendershot) Lamb, should host their wedding. And what's a wedding in paradise without a party? The couple brought along their creative colleagues including Blaine Fontana, Anna Serena, Brian Butler, Chaz Barrison,  Rodrigo Londono and others to celebrate with irie vibes.
The weekend-long celebrations began the evening of Thursday, April 18th at the Kaya Herb House in Drax Hall, St Ann which hosted the couple's welcome party and rehearsal dinner. Jamaica has always been synonymous with ganja but Kaya became the country's very first legal cannabis dispensary. Kaya Farms is not your typically cannabis dispensary: It's a multi-purpose facility with a café, spa, dispensary, dab bar and on-site cultivation farm. Kaya even offers doctors within the dispensary to provide recommendations for medical marijuana. Balram "Bali" Vaswani, chief ganja officer at Kaya, opened a second location in Falmouth this year bringing his company's invest to over $150 million in Jamaica's fledgling cannabis industry. Vaswani has plans to open his third dispensary on the island in St Vincent by the end of the year. Vaswani has also worked in banking, managed Jamaica's TV network 'Reggae Entertainment' and established the Marley estate's coffee brand.
Inside Kaya there is ganja galore. You can try everything from high THC strains such as 'Island Girl' to CBD potent buds such as 'Jah Cures' or 'Cherry CBD (RSO)'. The main intoxicating ingredient in cannabis is delta-9-tetrahydrocannabinol (THC) which produces psychoactive effects in the brain whereas Cannabidiol (CBD) is a naturally occurring compound found in the resinous flower of cannabis which, unlike THC, does not make a person feel intoxicated and can neutralize the psychoactive effects of THC while acting therapeutic. At the Kaya's Spa, you can try hemp-based lotions, facial scrubs and balms during your treatment, including therapeutic pain relievers. You can even take a tour of their cannabis nursery to gain a better understanding of how cannabis is grown from seed to sale or, in case you get a case of the munchies, stop at the Kaya Café where you can enjoy a hot cup of coffee, juices or indulge in delicious pastries.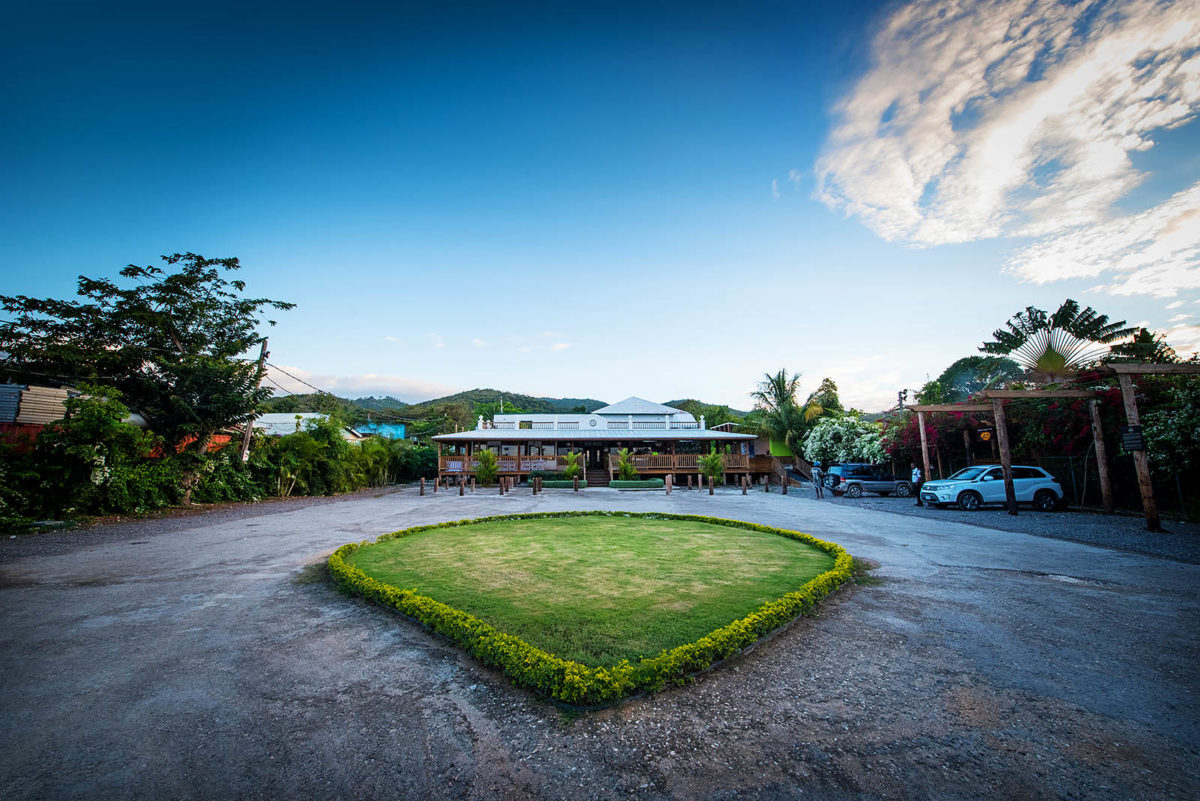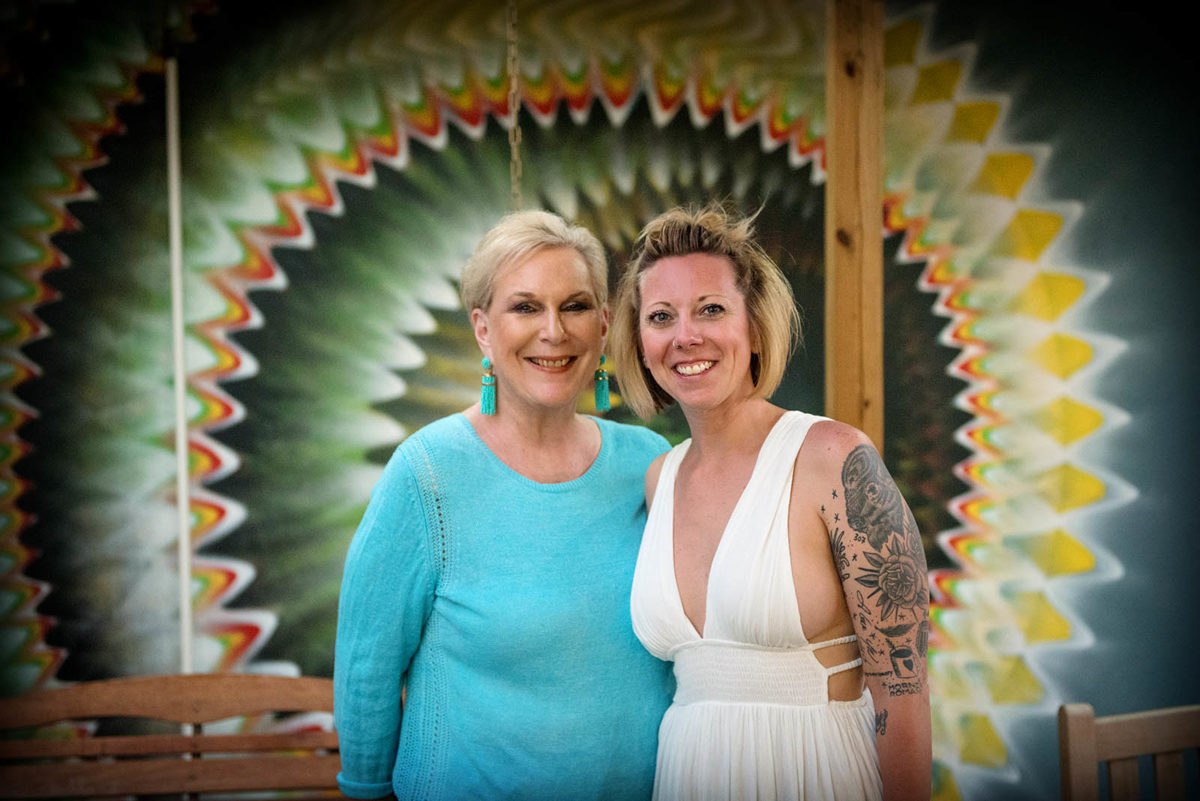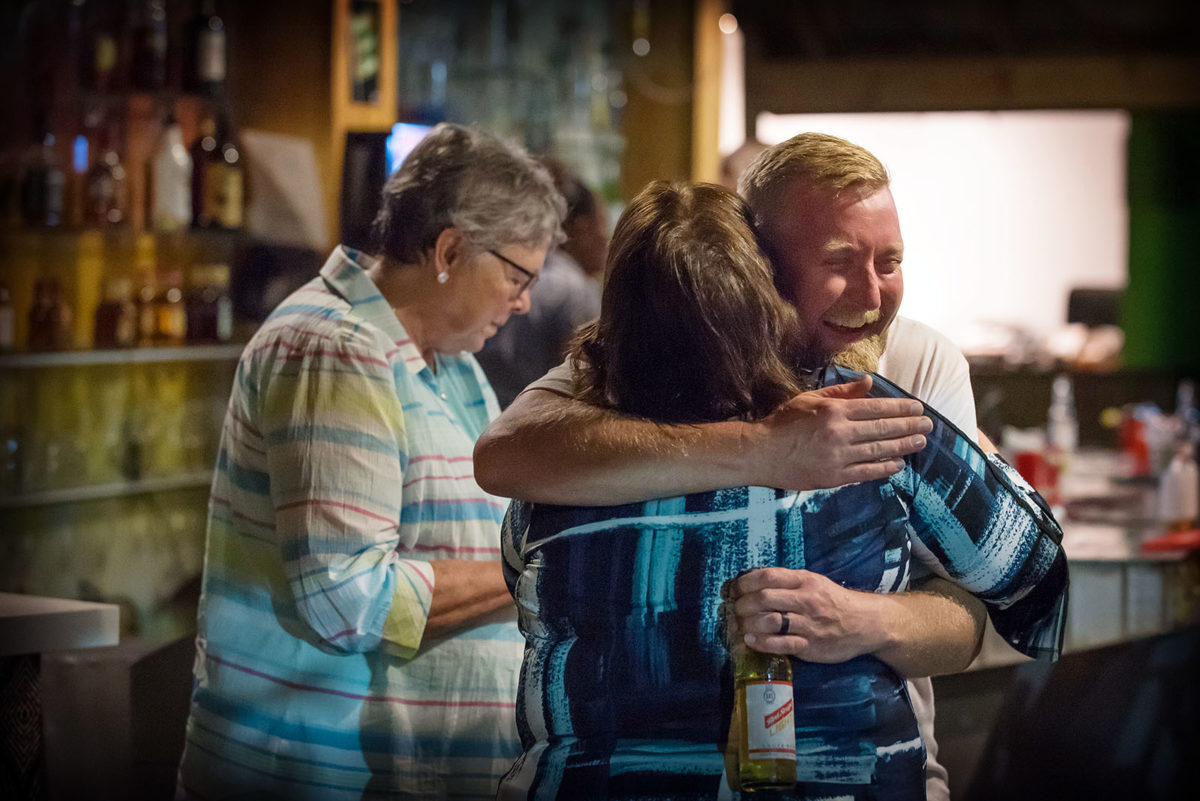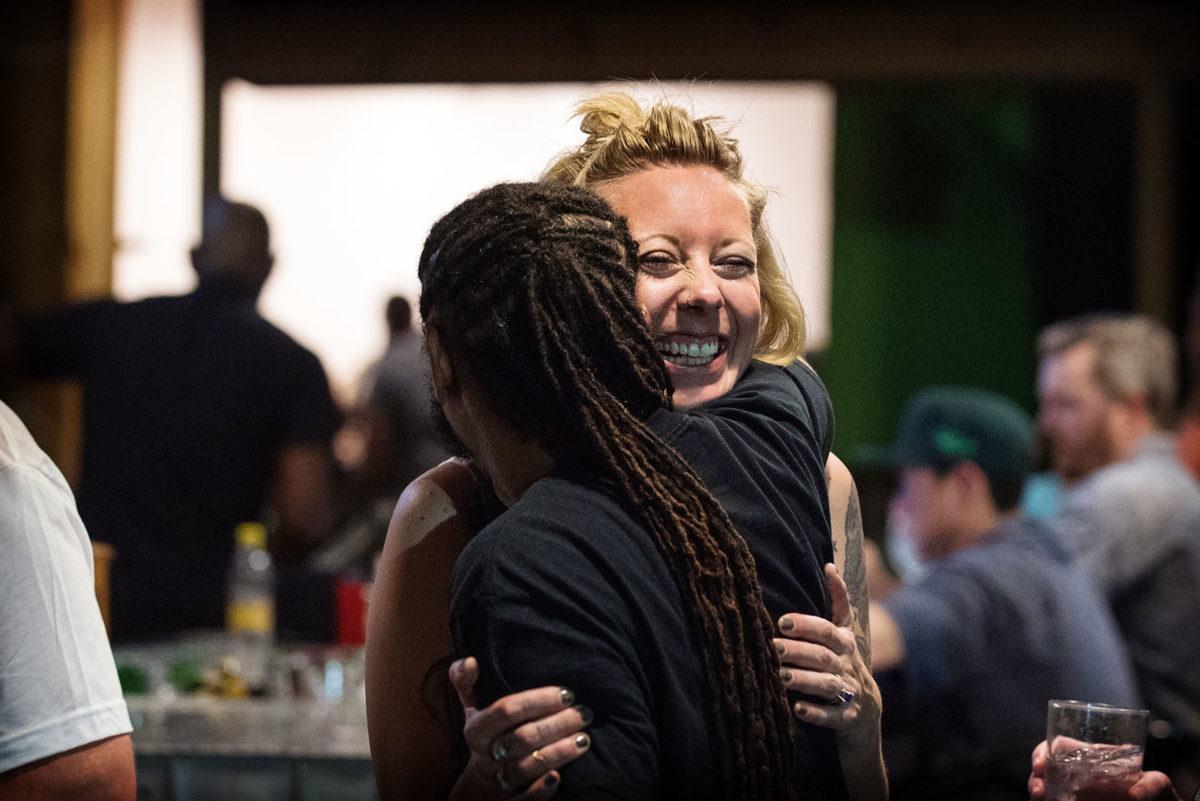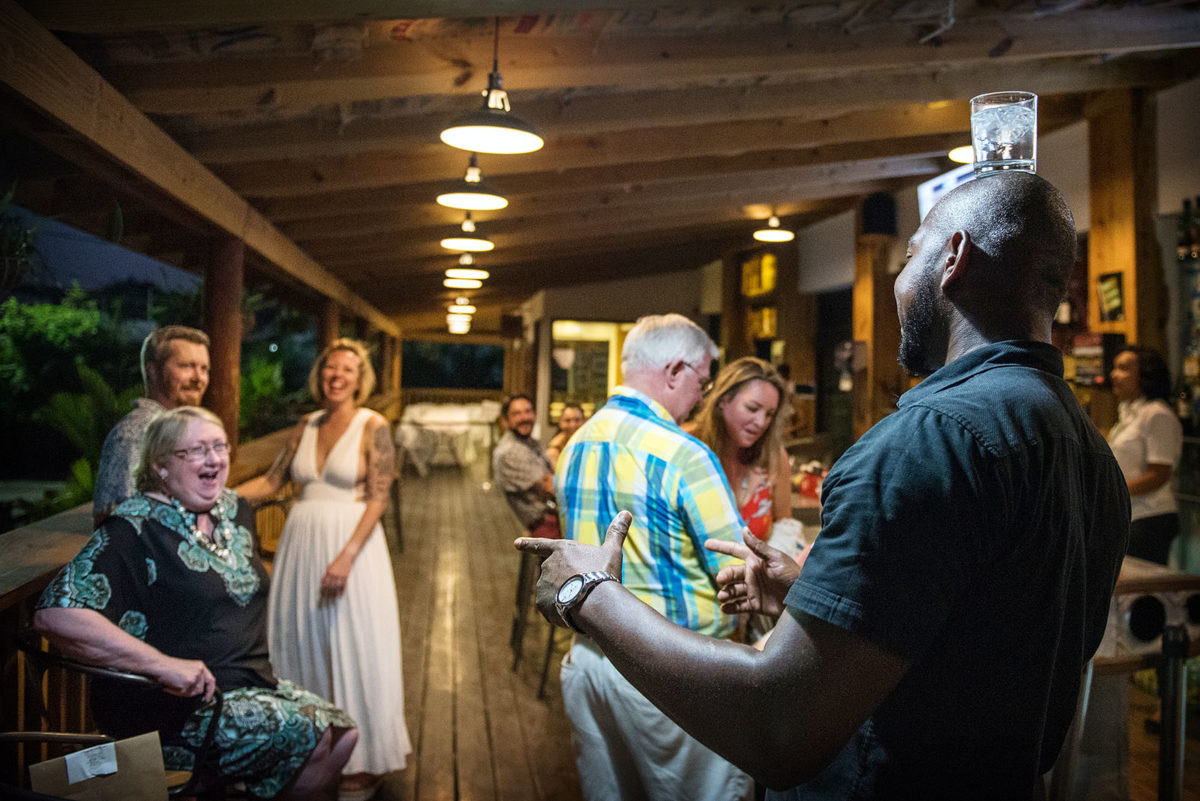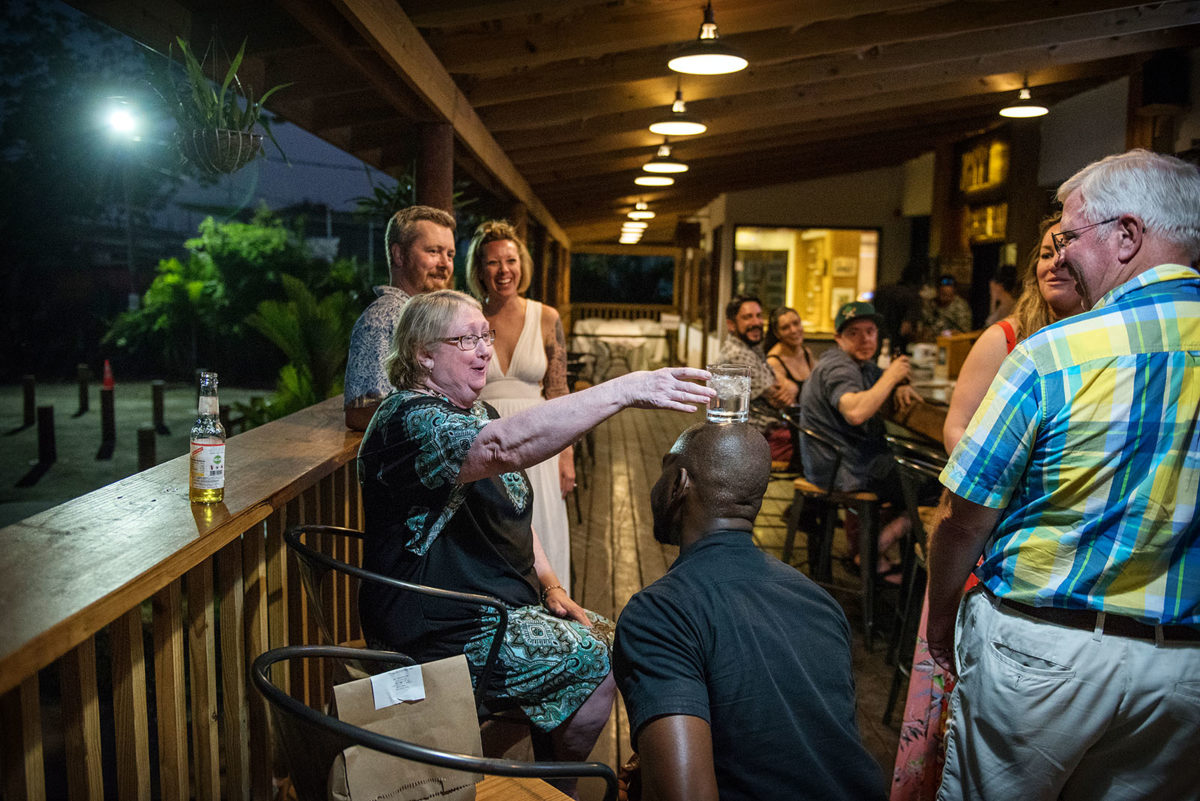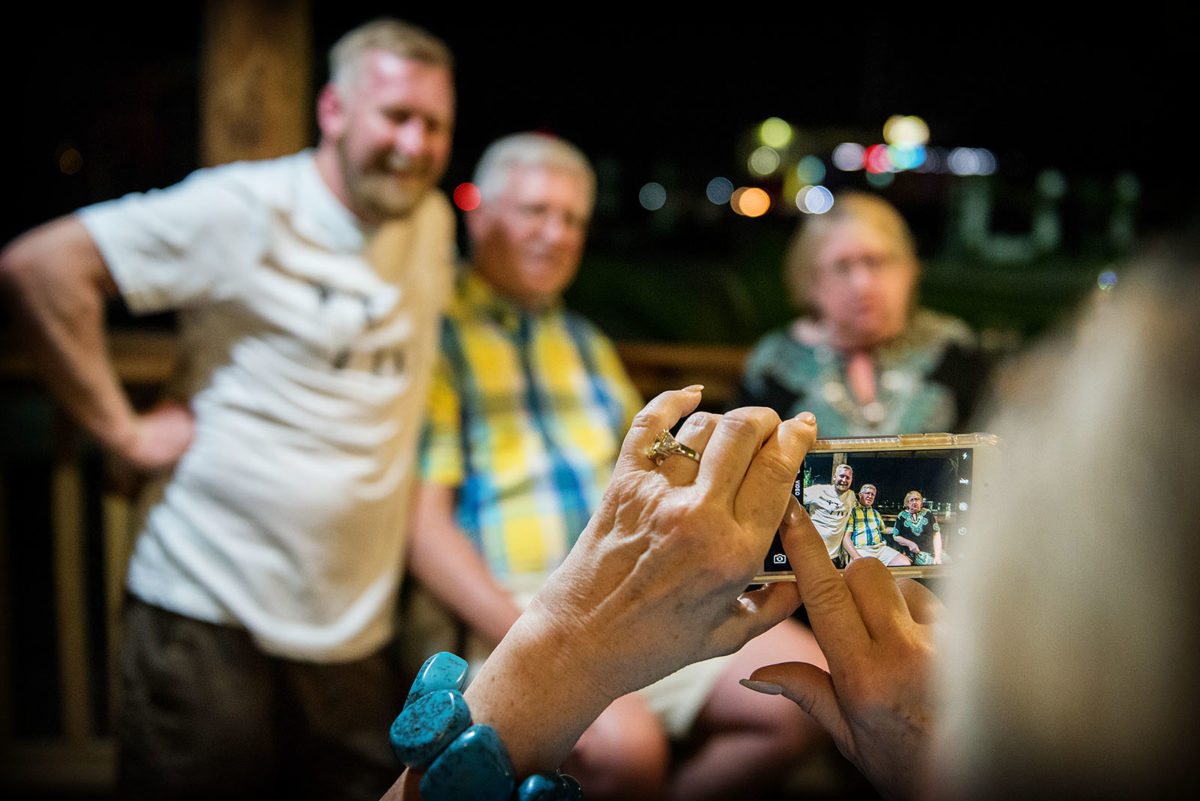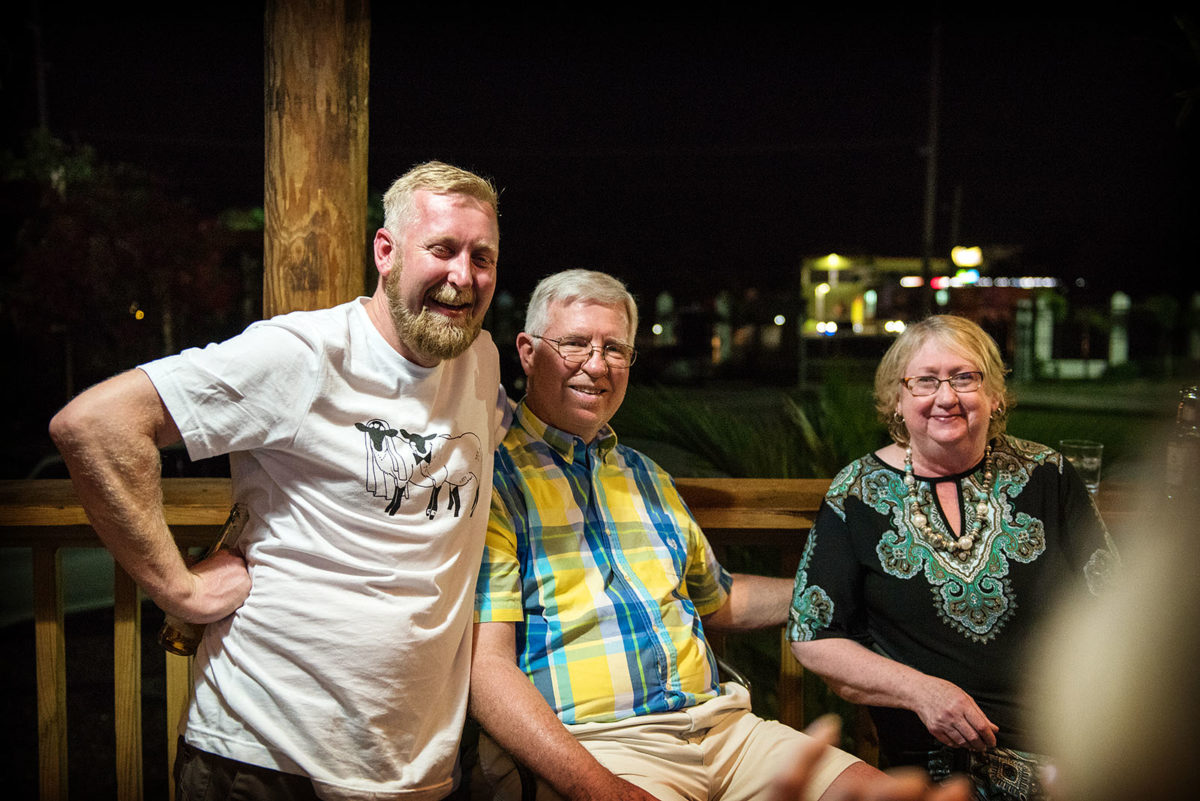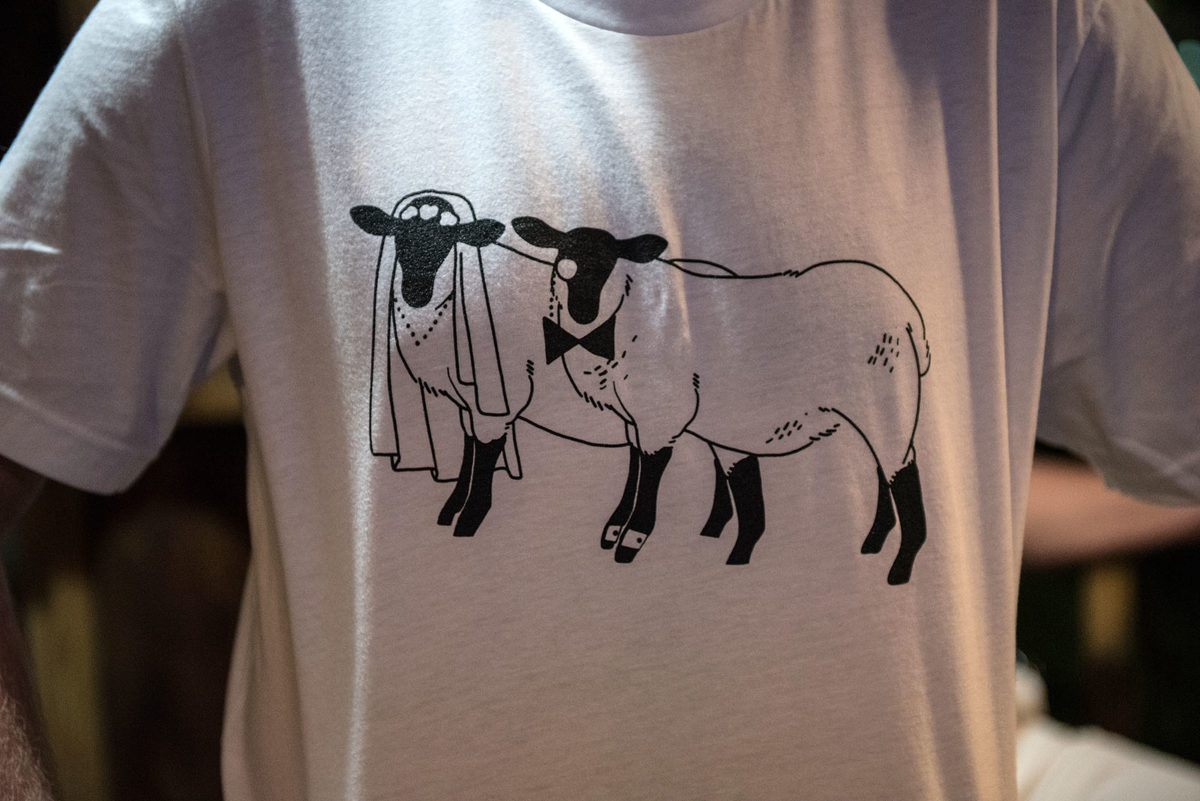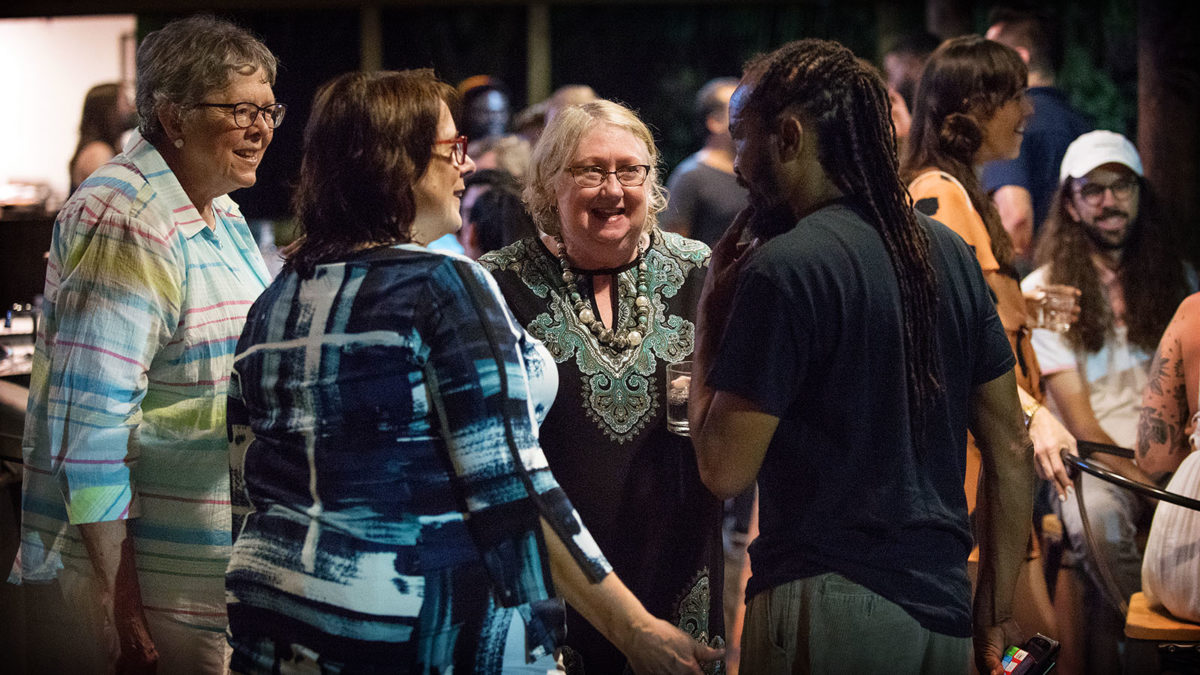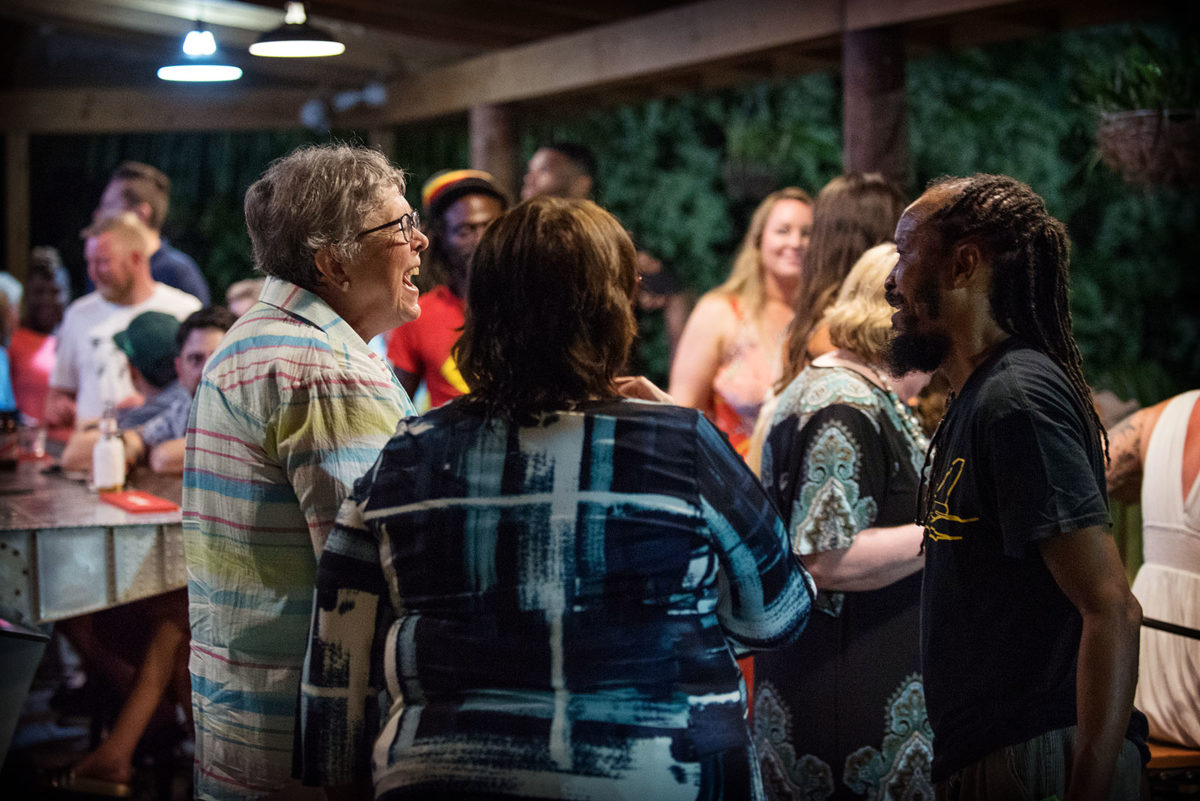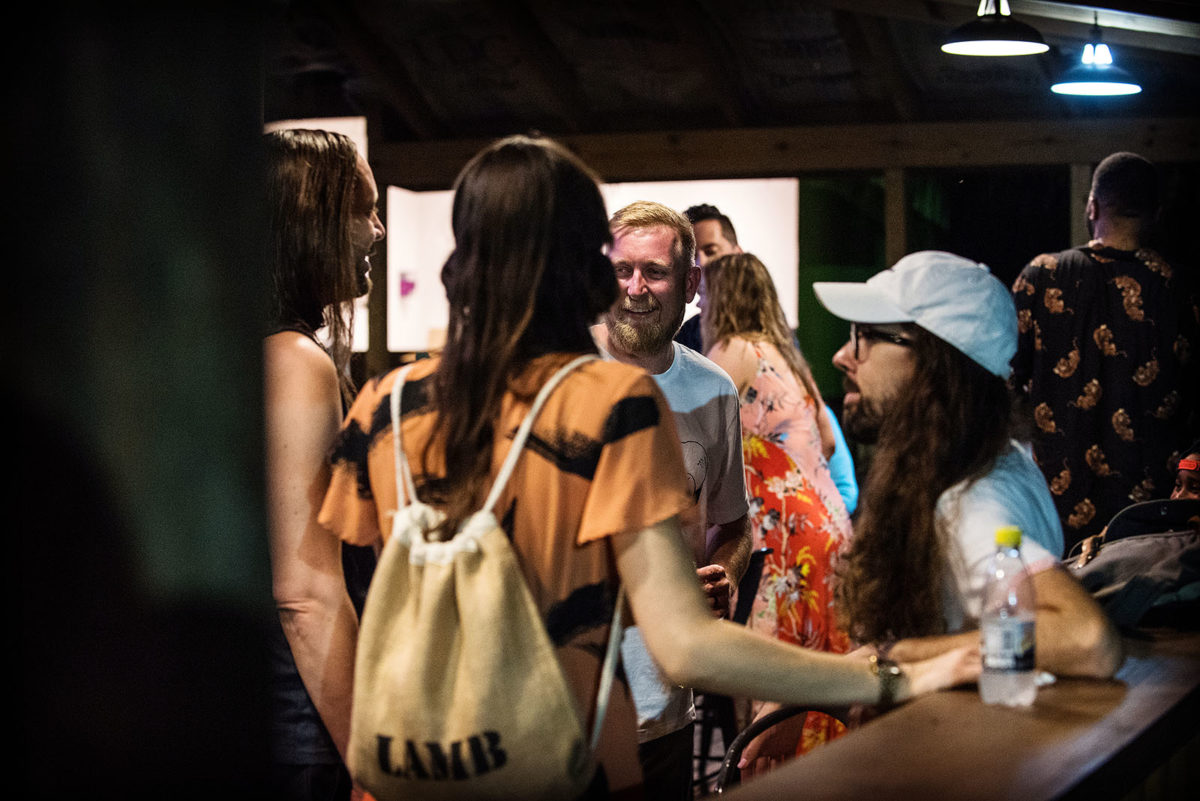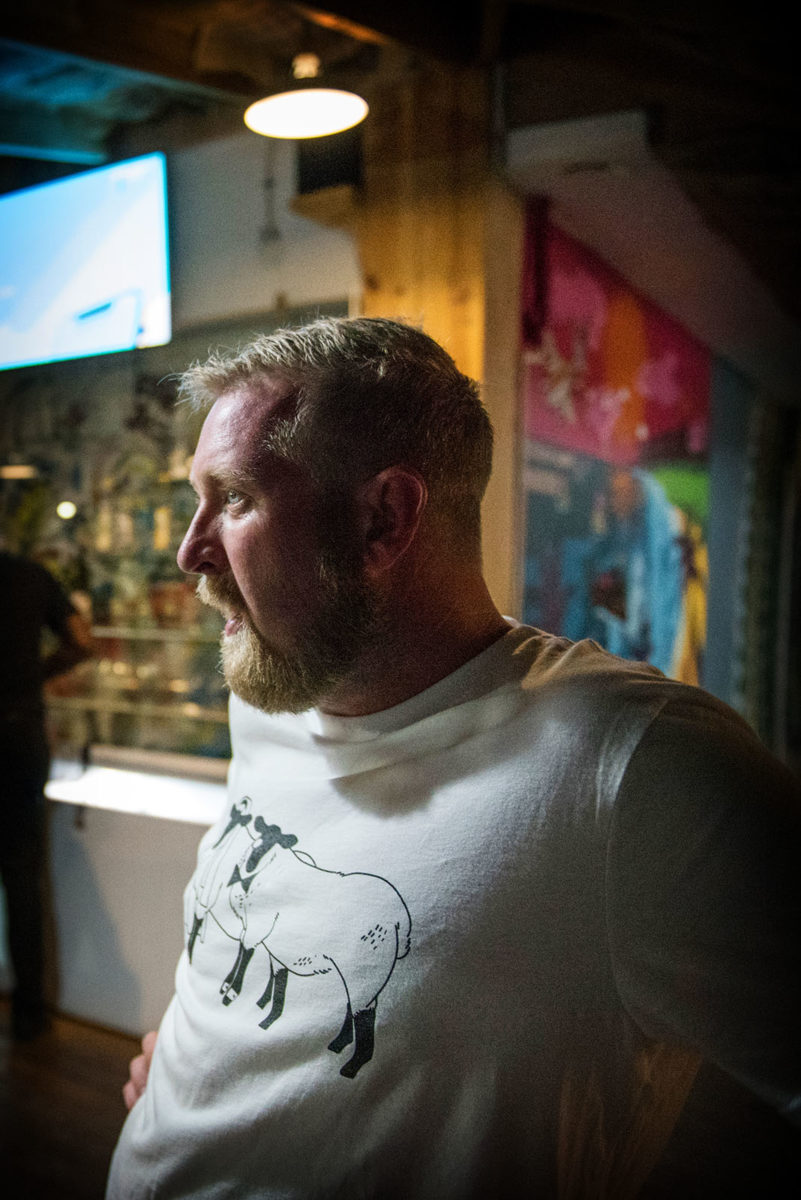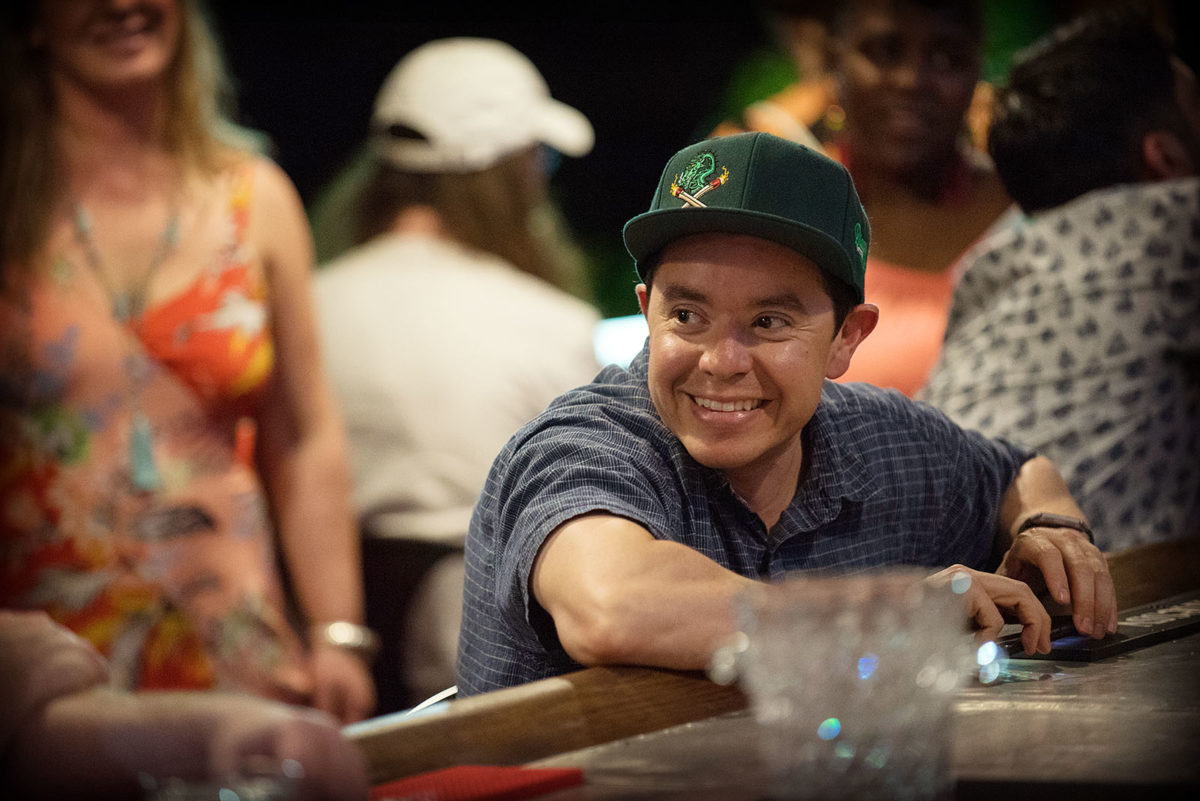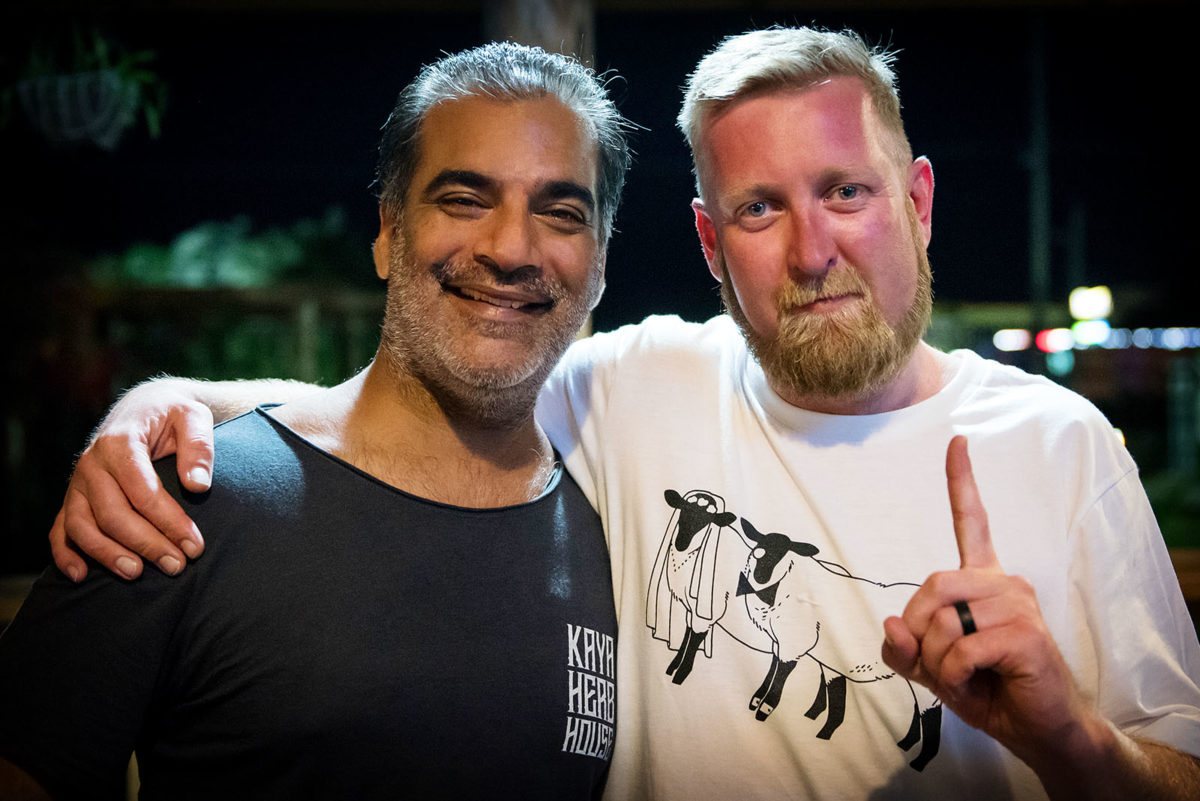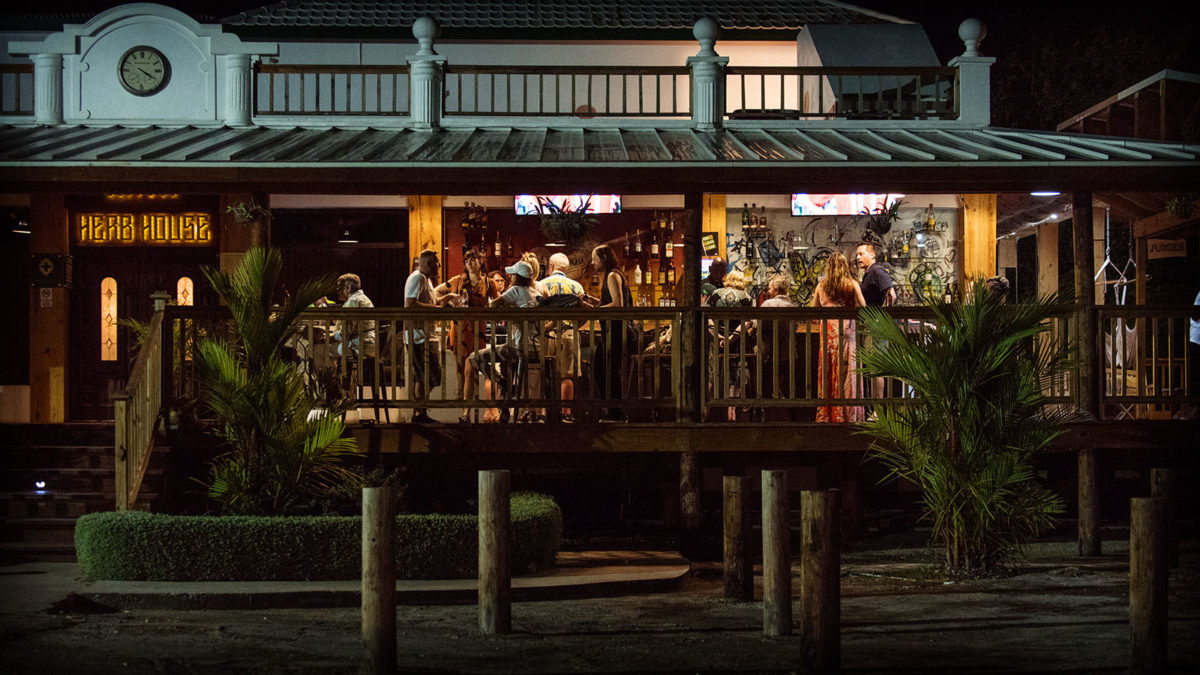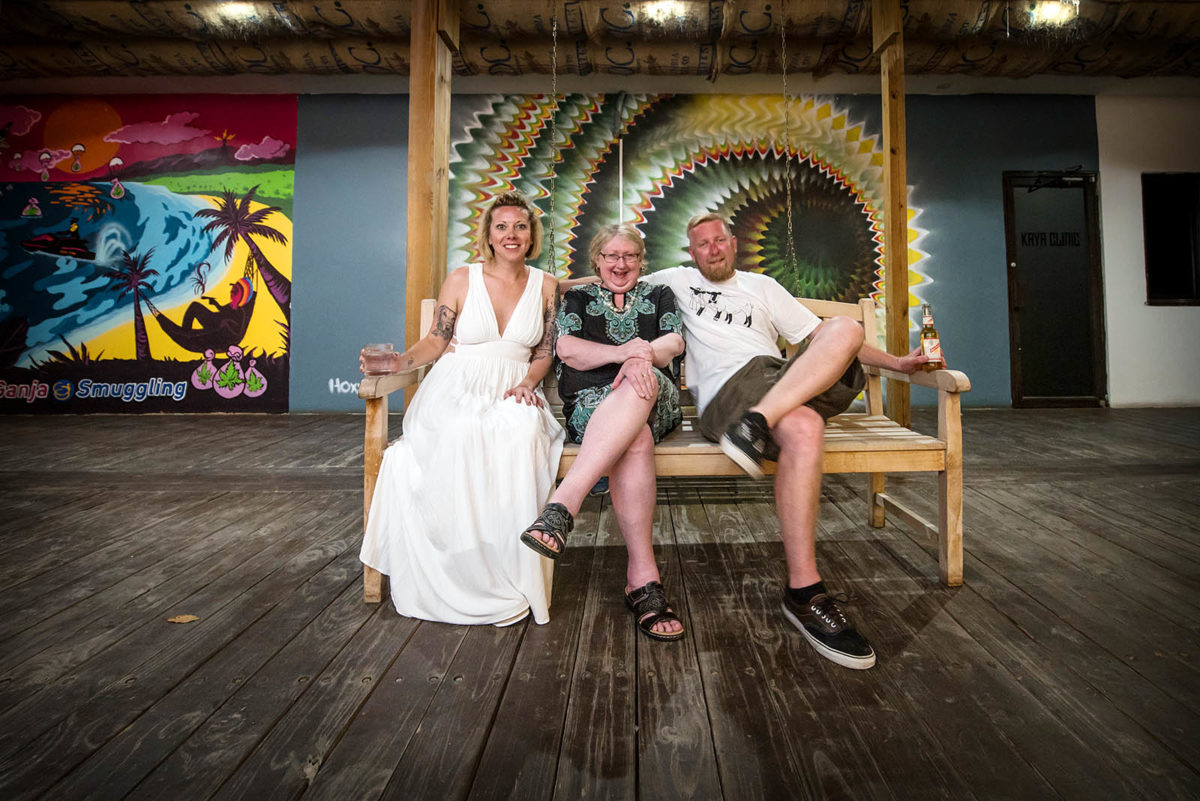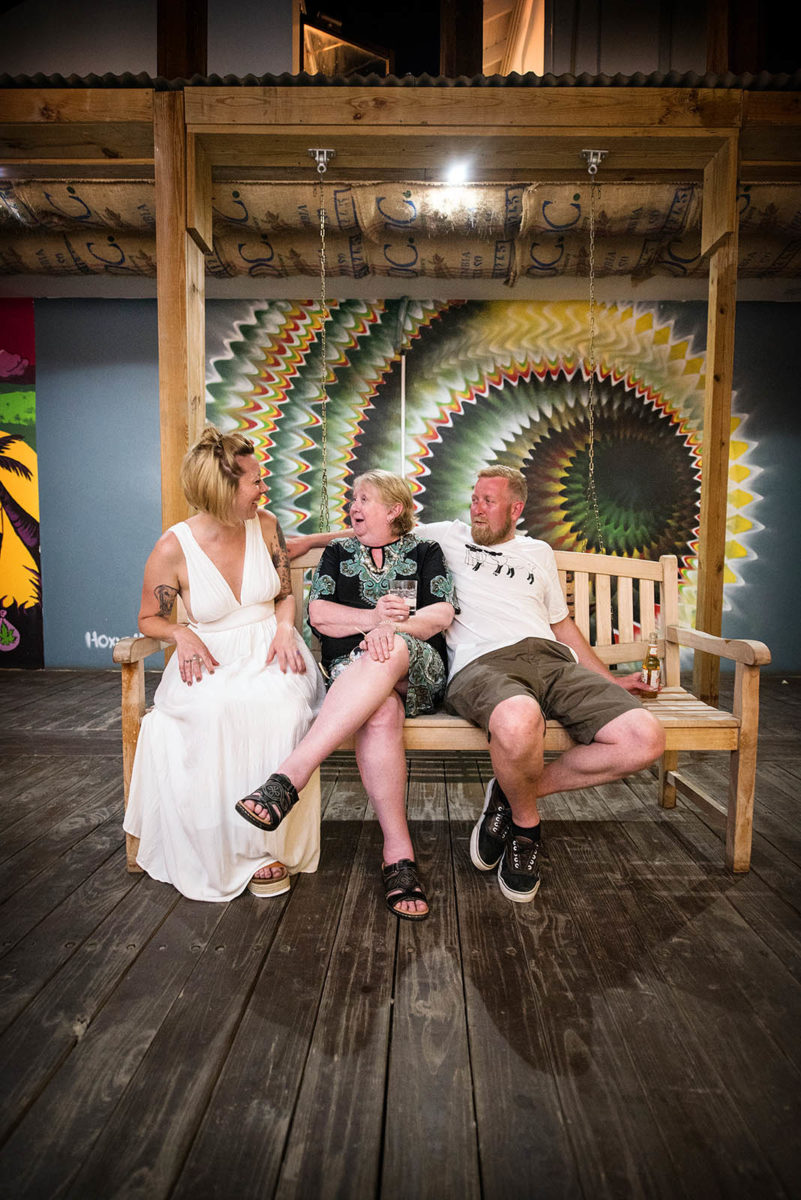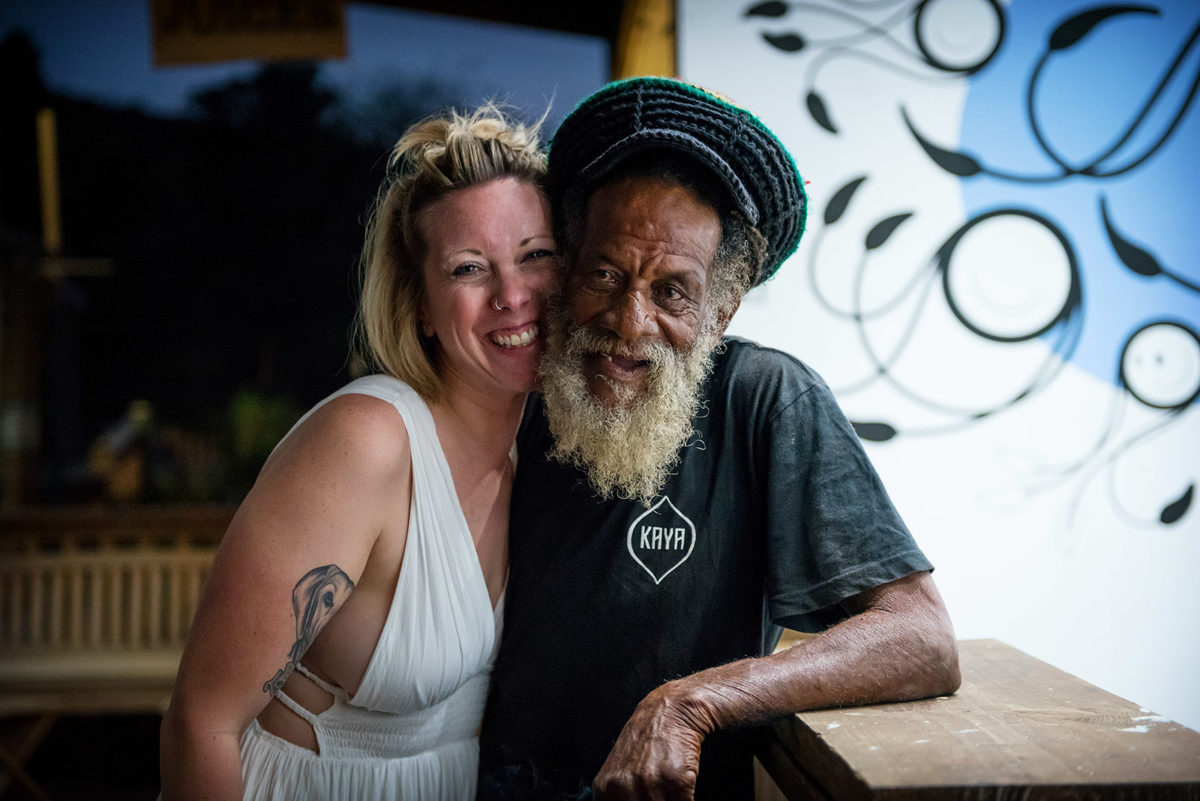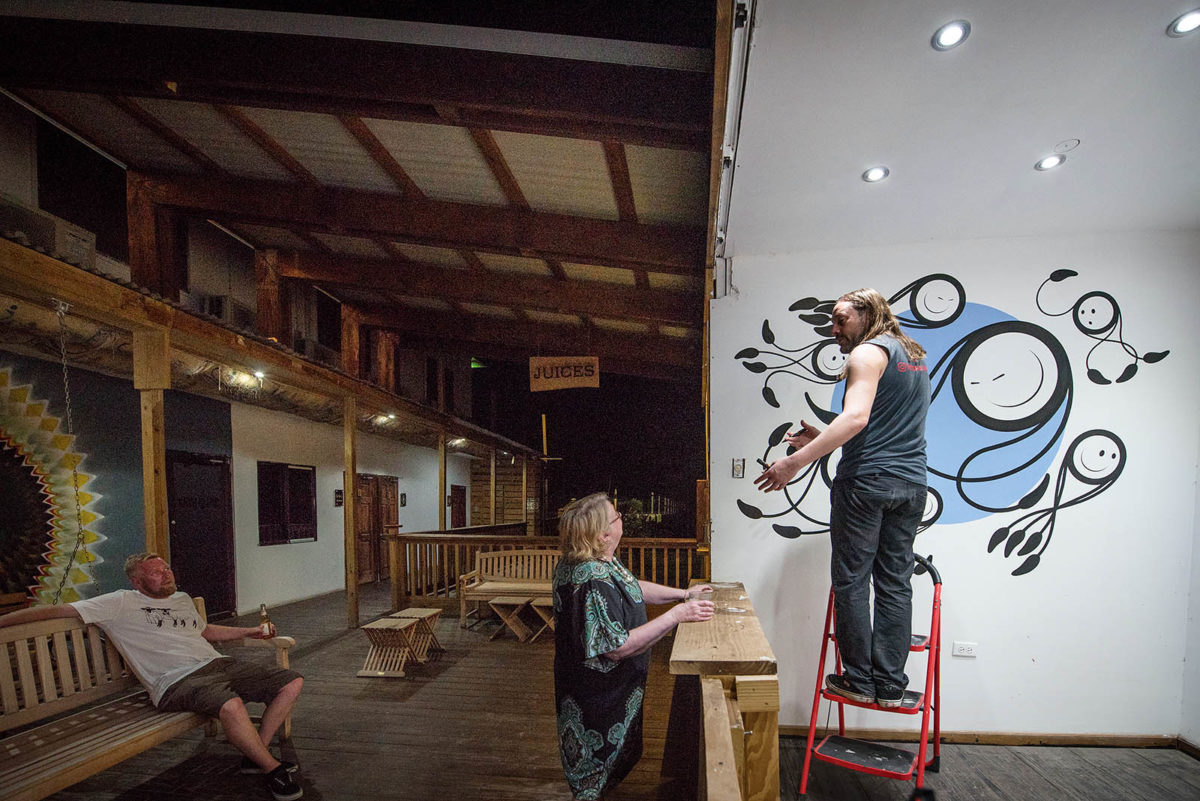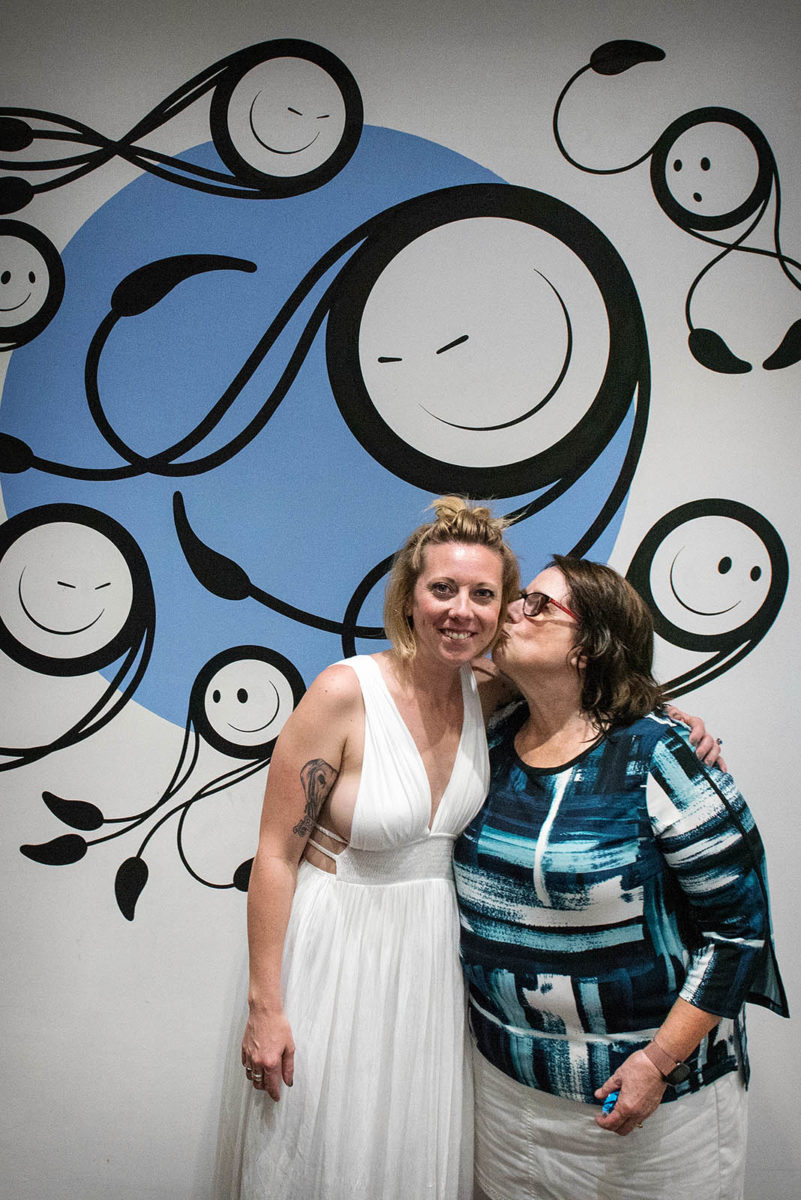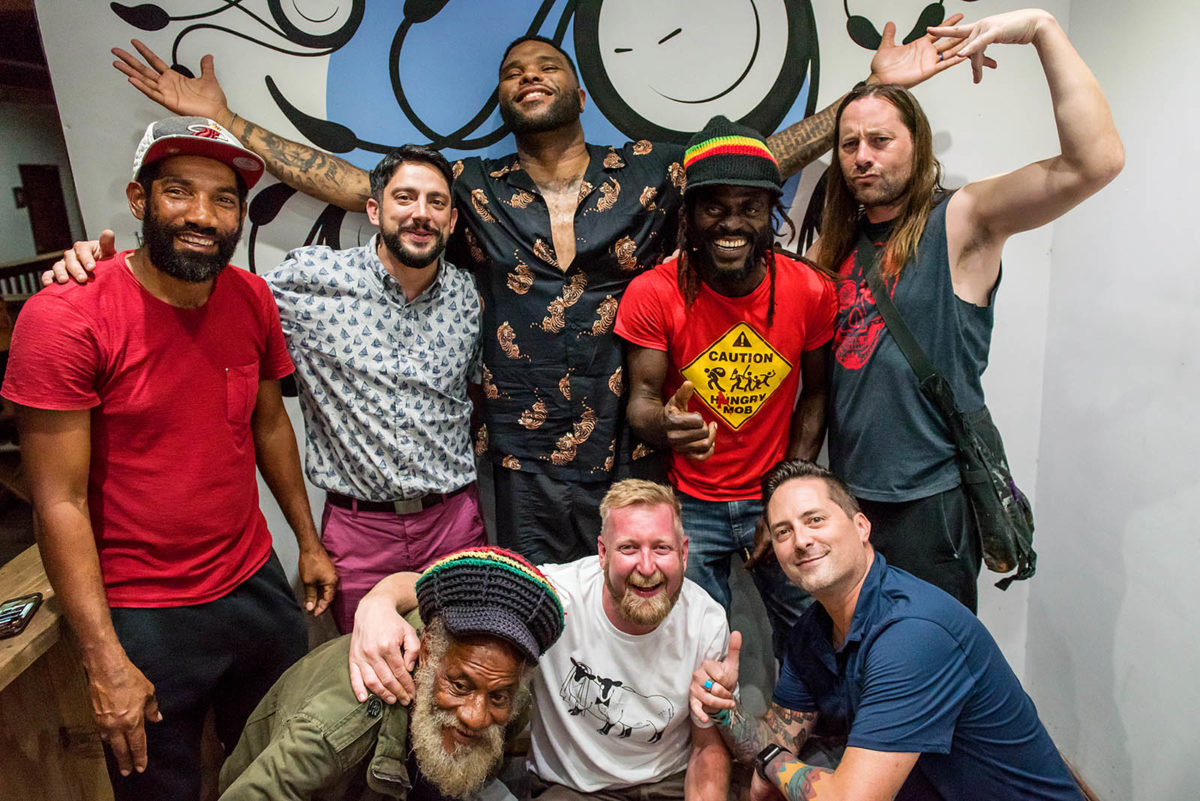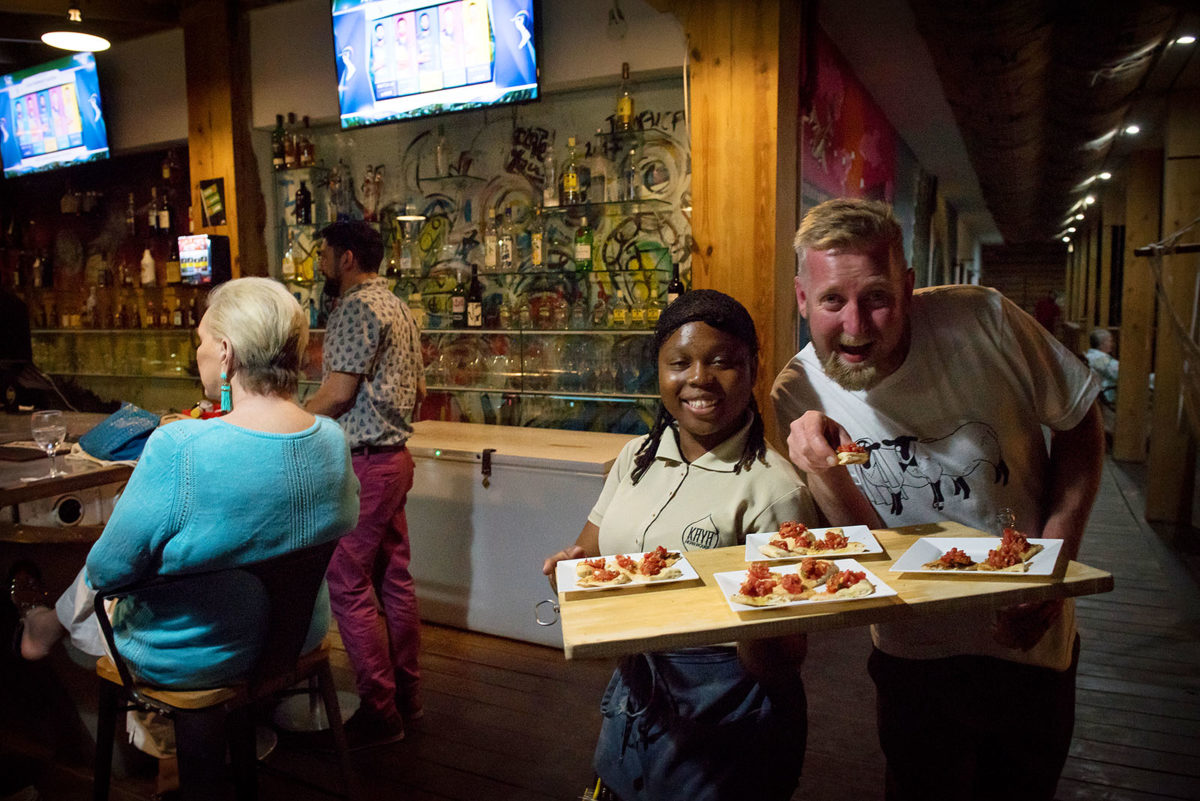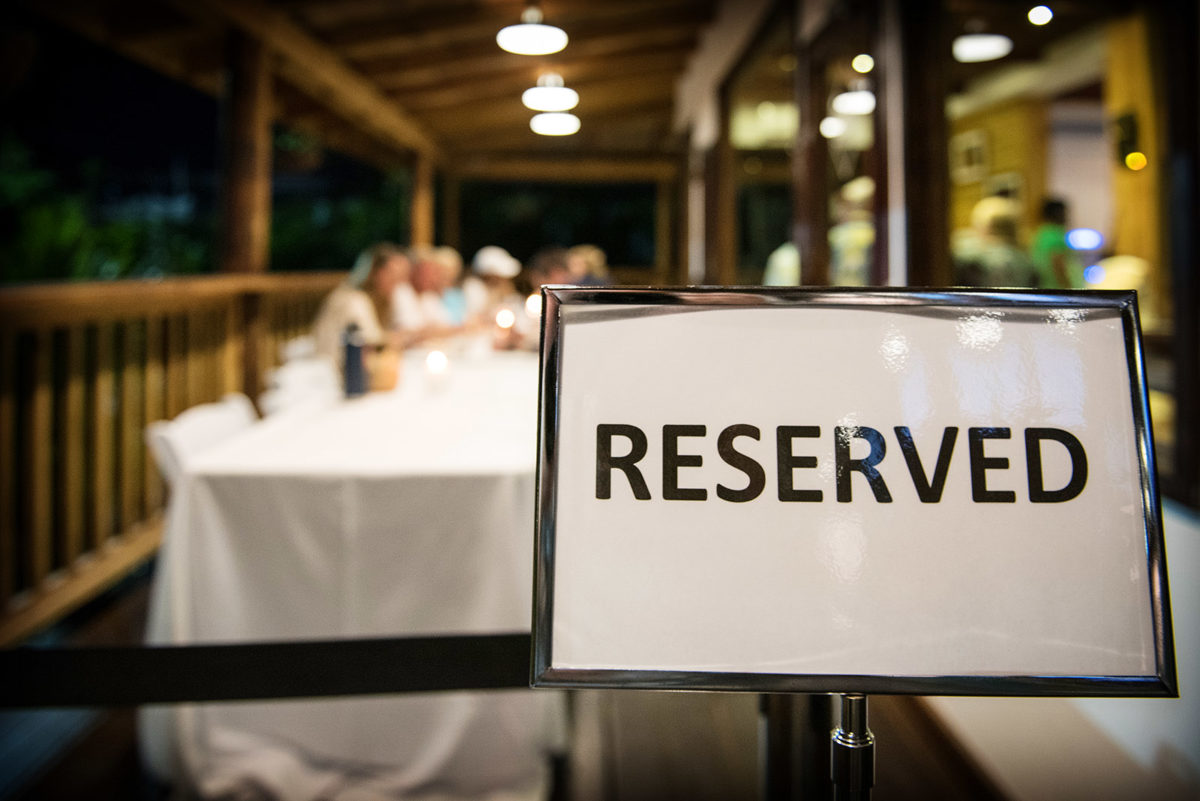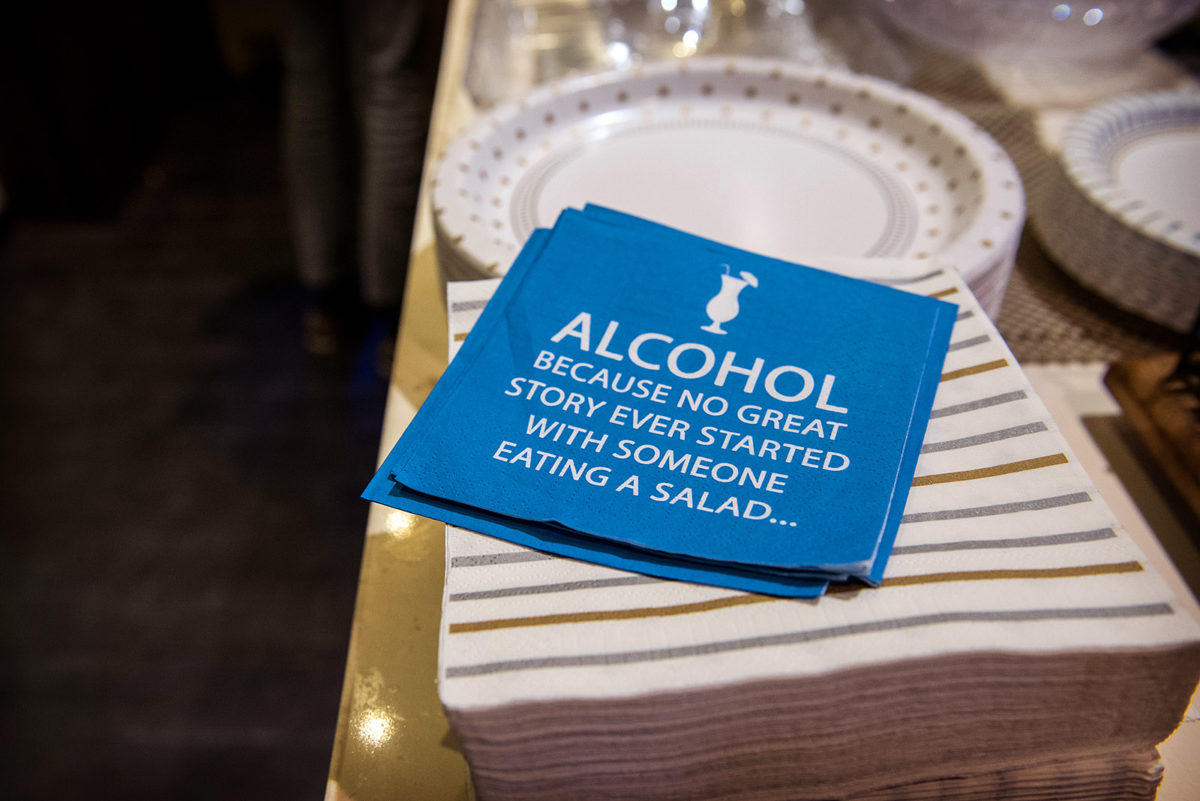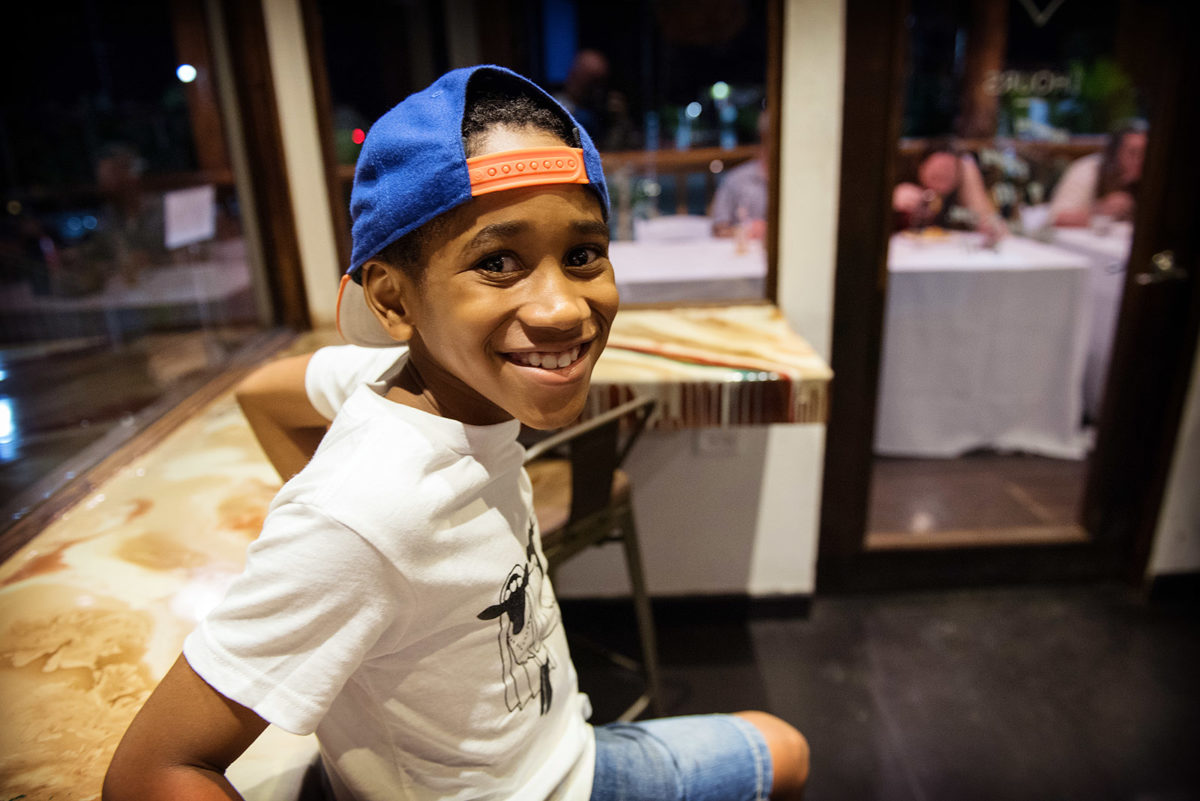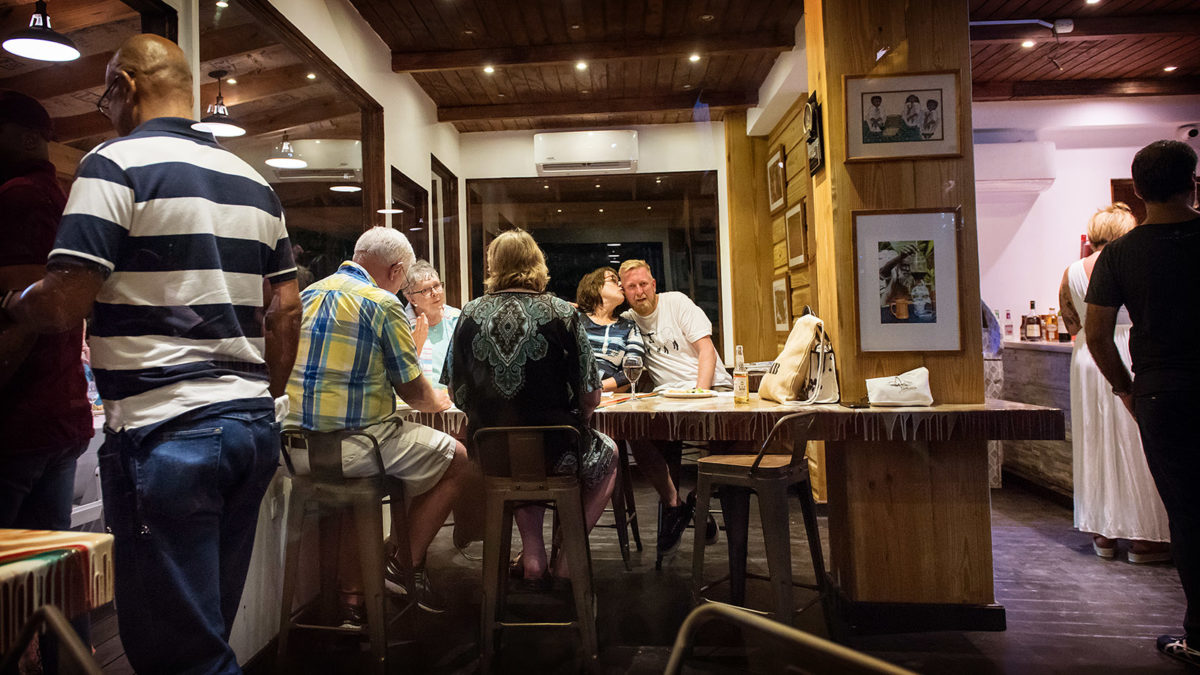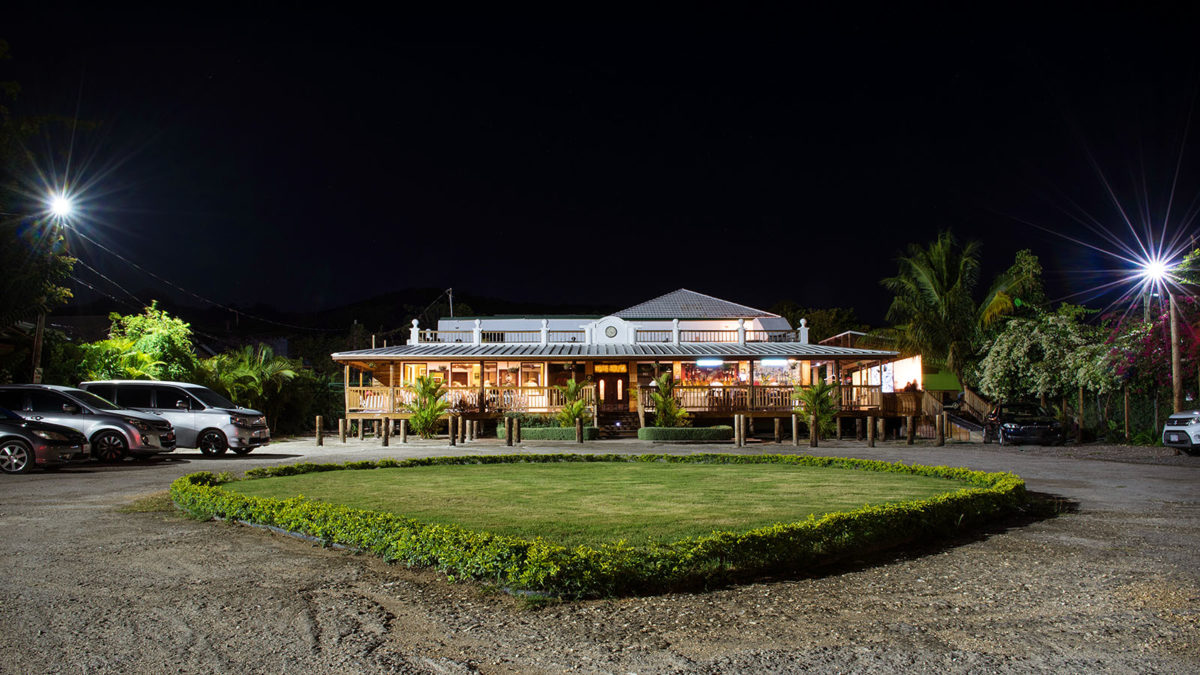 Friday's festivities began with a winding ride up the switchback roads through Grants Town in St. Mary, 20 miles east of Ocho Rios above the town of Port Maria, Jamaica.
Firefly Estate was the home of British playwright, artist, actor and musician, Sir Noël Coward and his longtime companion, Graham Payn, who, as executor of Coward's estate, donated it to the Jamaica National Heritage Trust in 1978. The breathtaking property was originally called "Look Out" by the famous pirate Henry Morgan (yes, that Captain Morgan). The house has more or less laid untouched as it was on the day Sir Noël died in 1973. Chris Blackwell, the founder of Island Records who forged an early recording career with Bob Marley, eventually bought the property and restored it to the site you see today.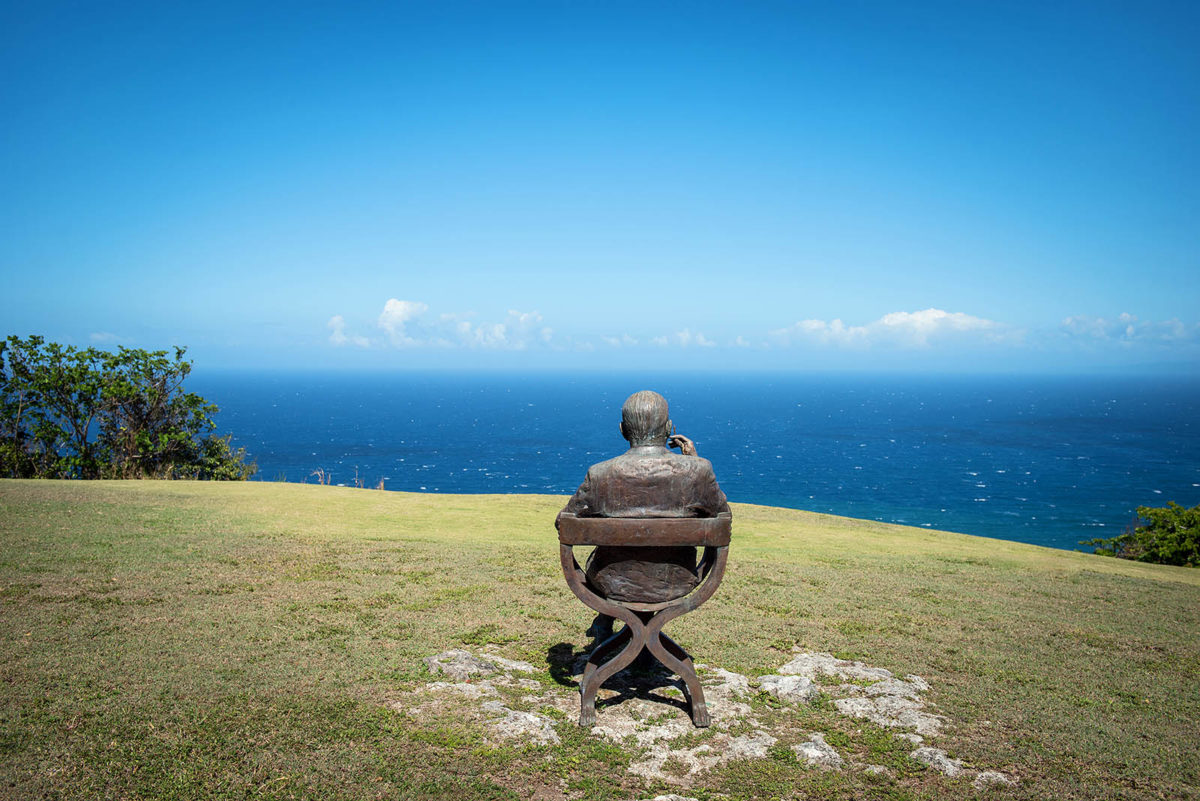 (above) Looking out across the Spanish Main where a statue of Sir Noël Coward, sculpted by Angela Connors, surveys the beauty of the Jamaican coast.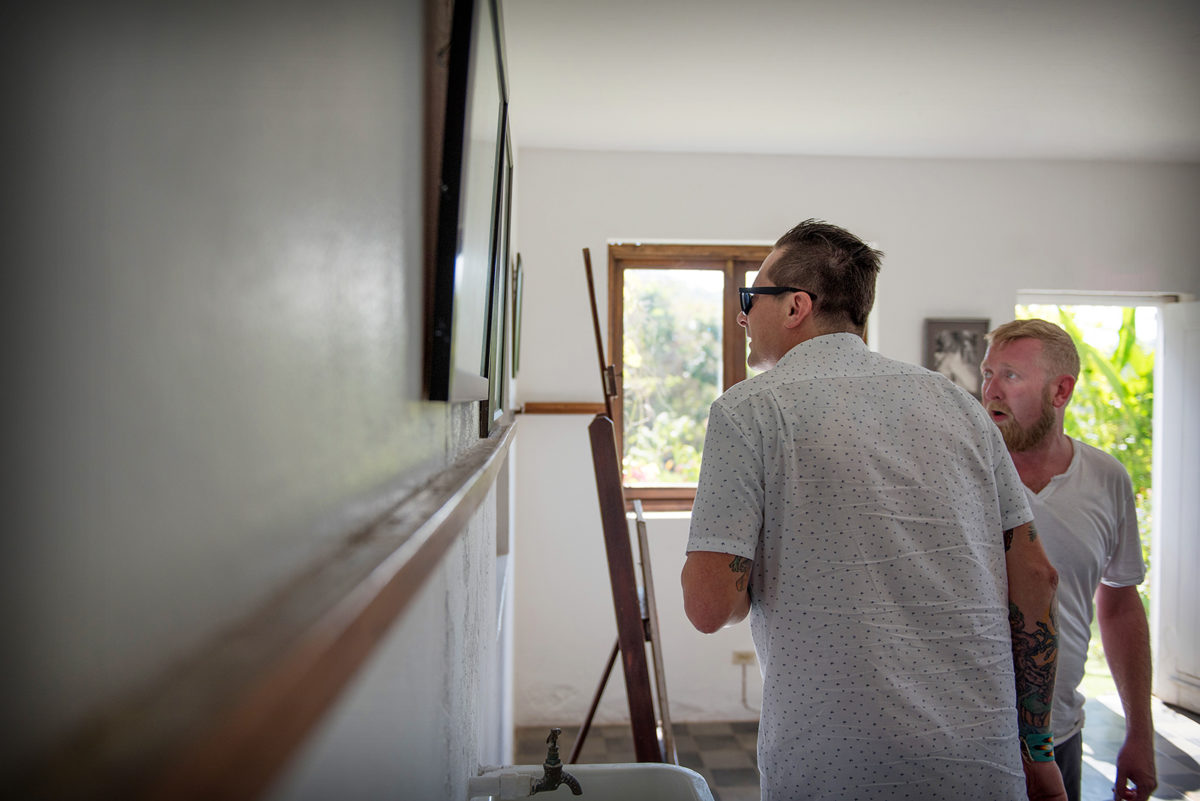 (above | below) Blaine & Jon survey Coward's studio which showcases his original paintings.
His office and library contain a collection of his books and the living room is  comfortable
with big armchairs and two grand pianos where he composed several famous tunes.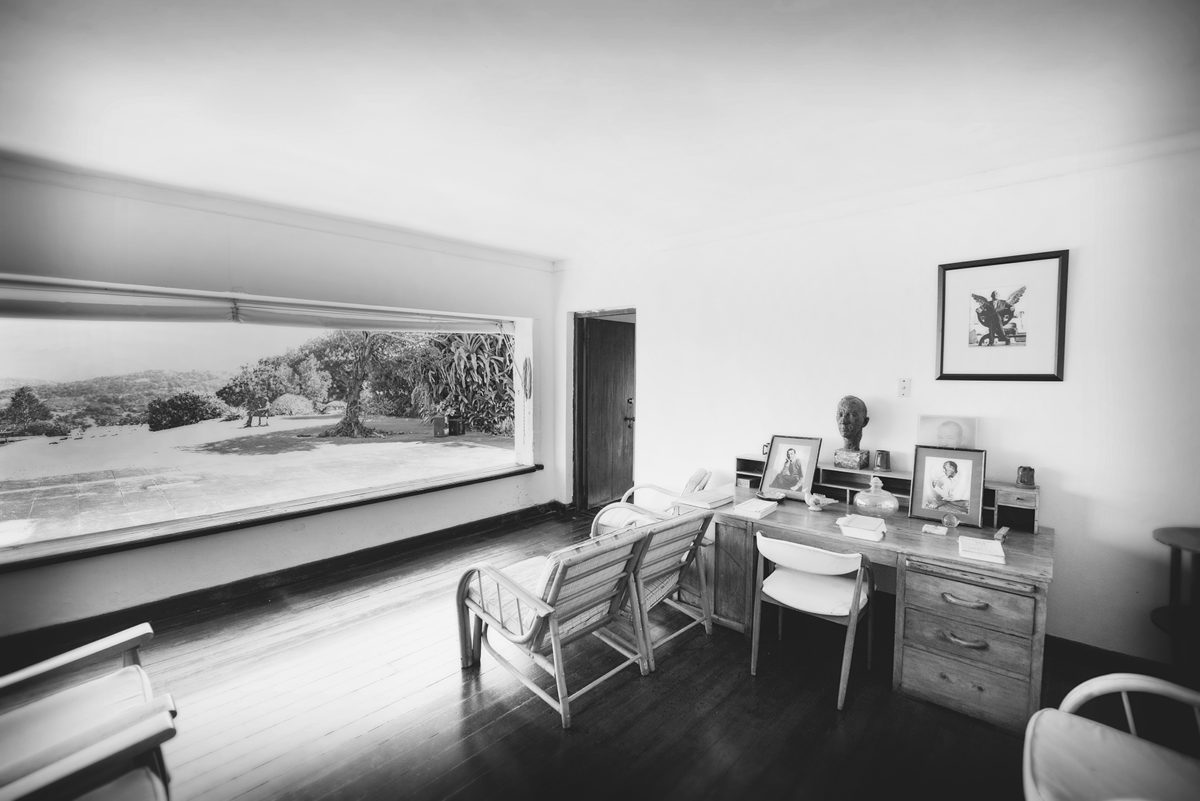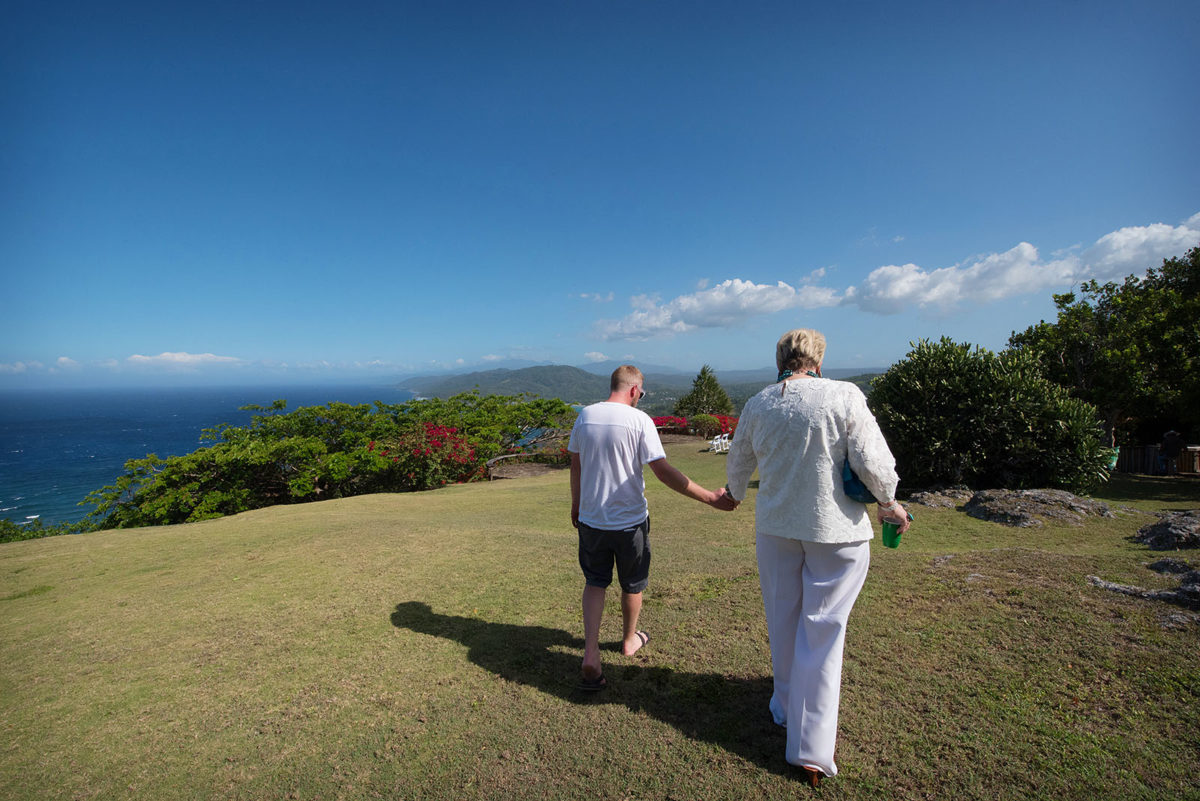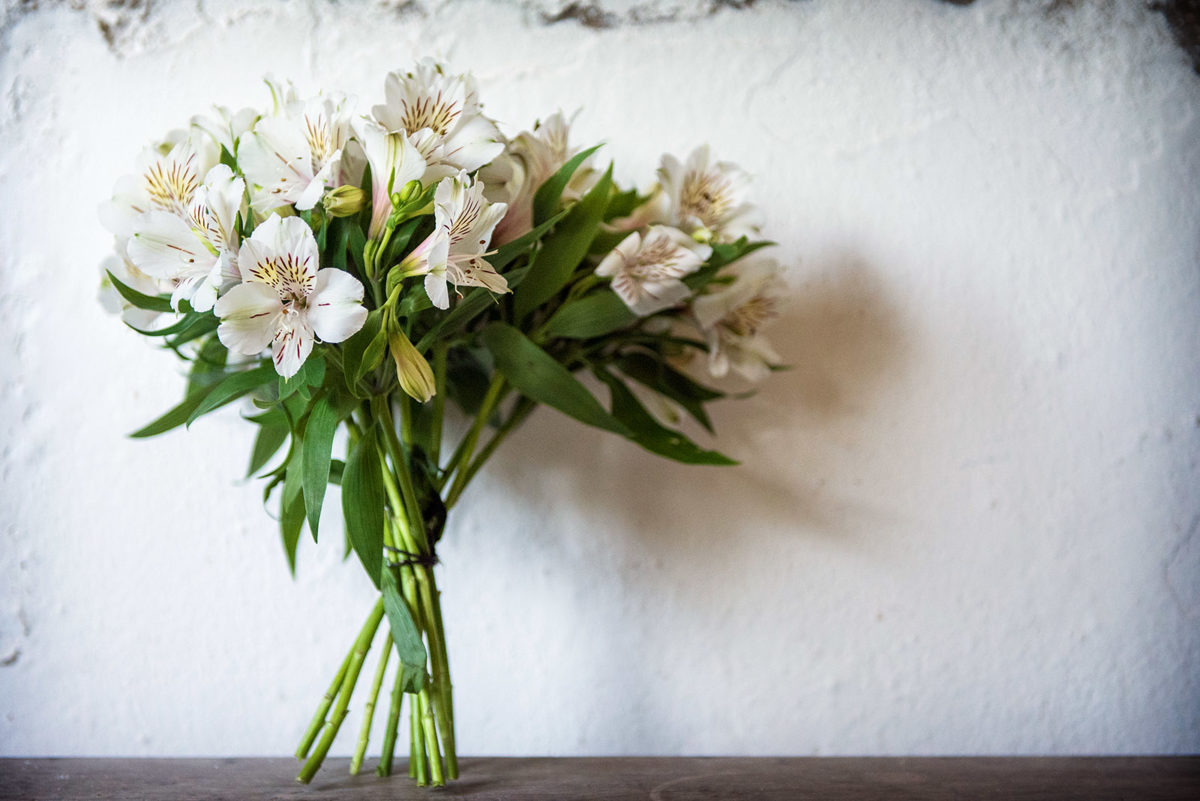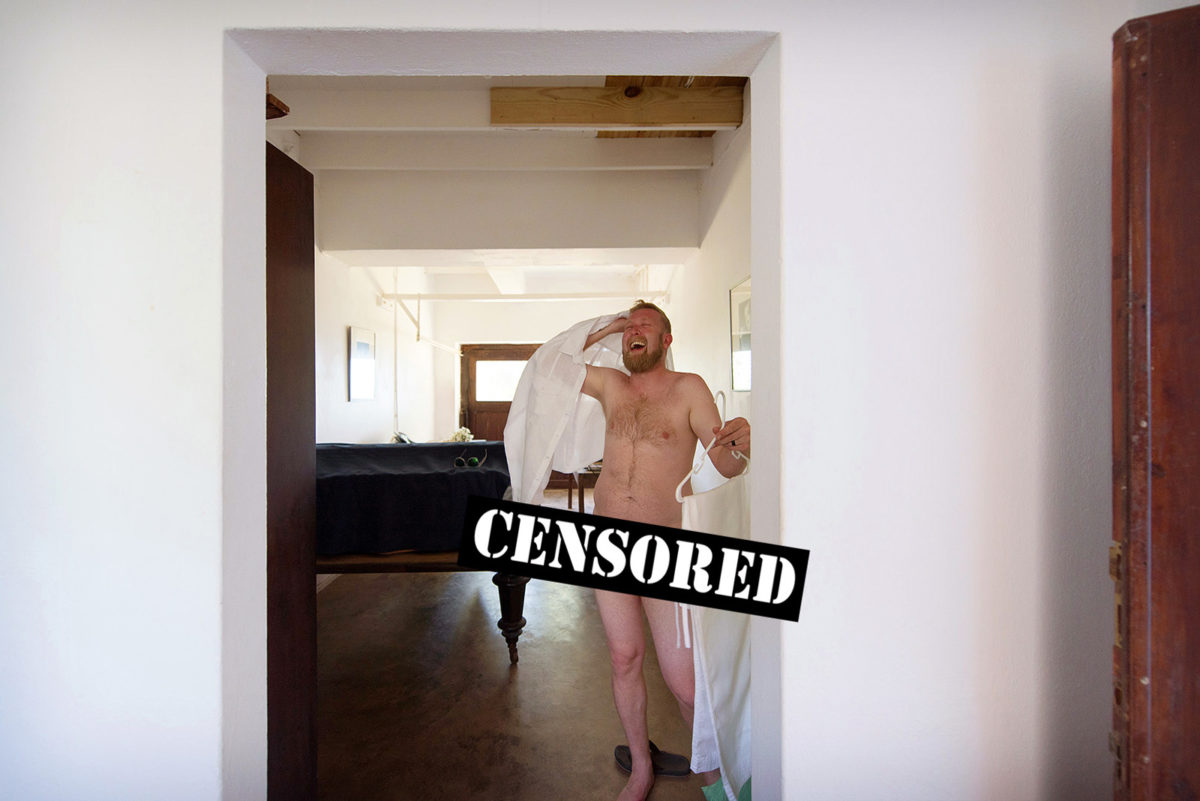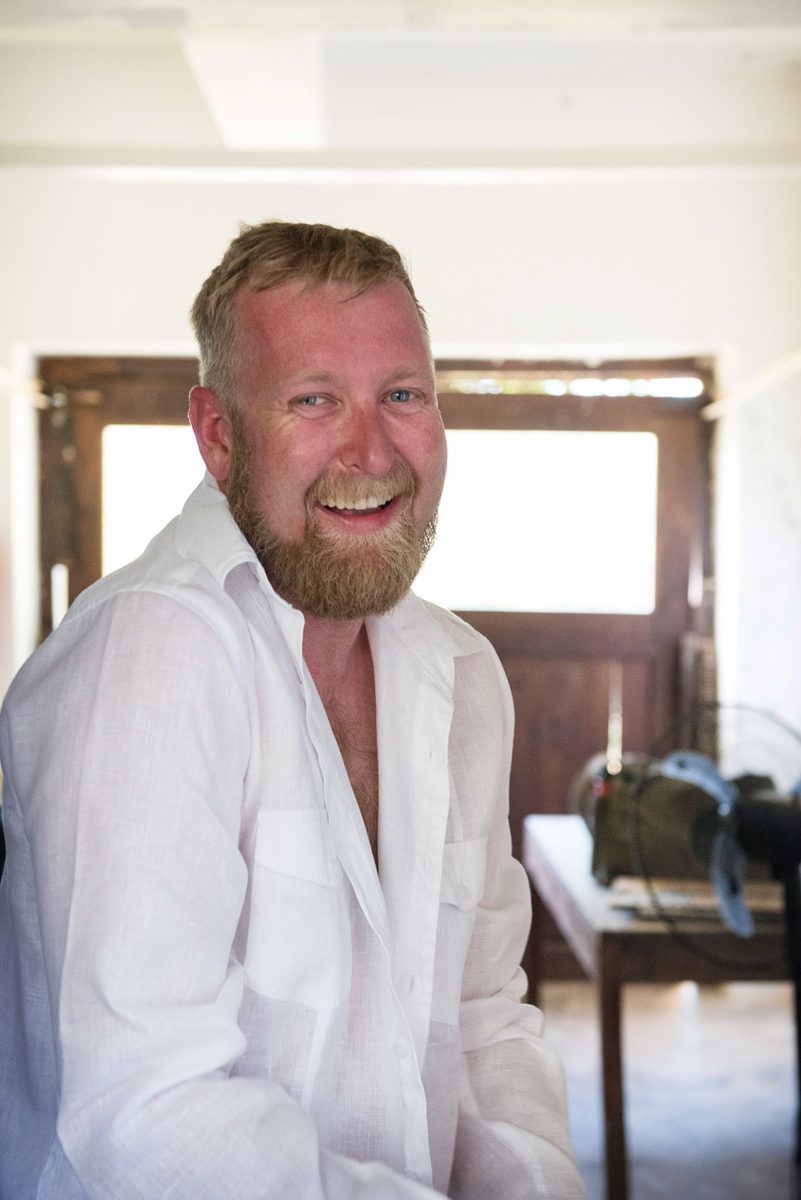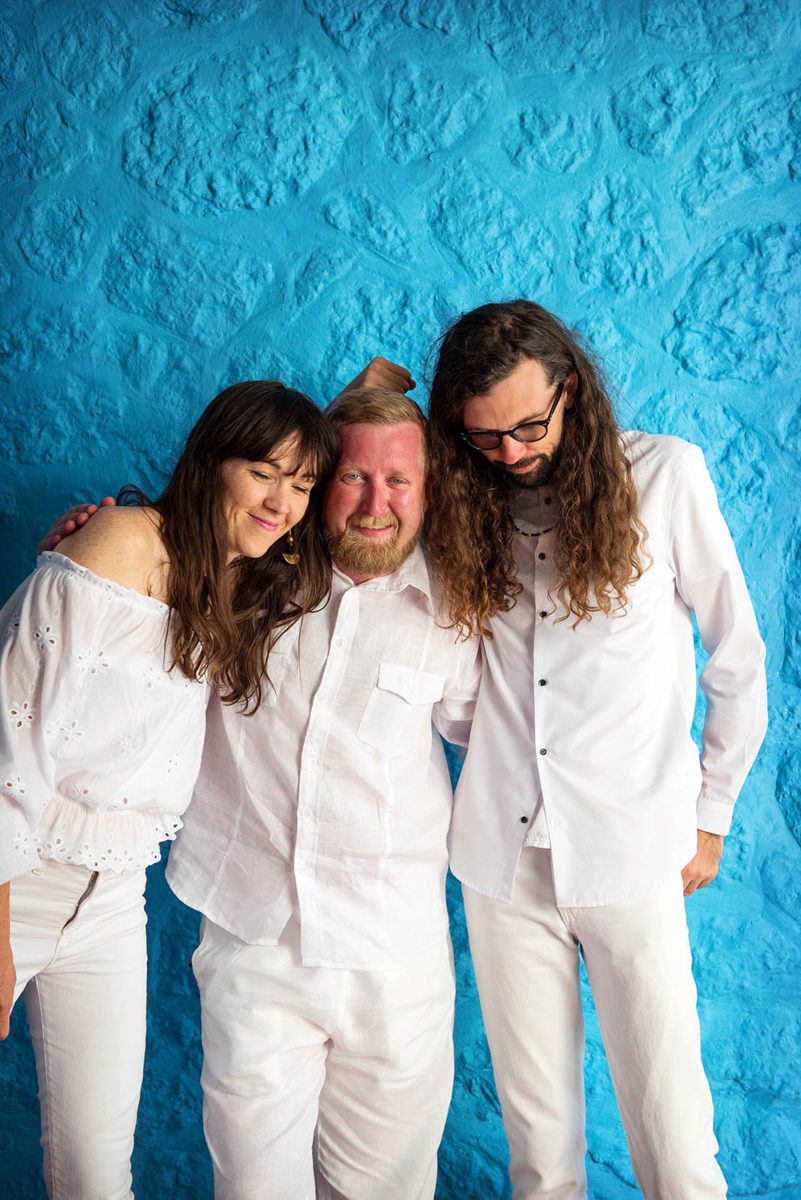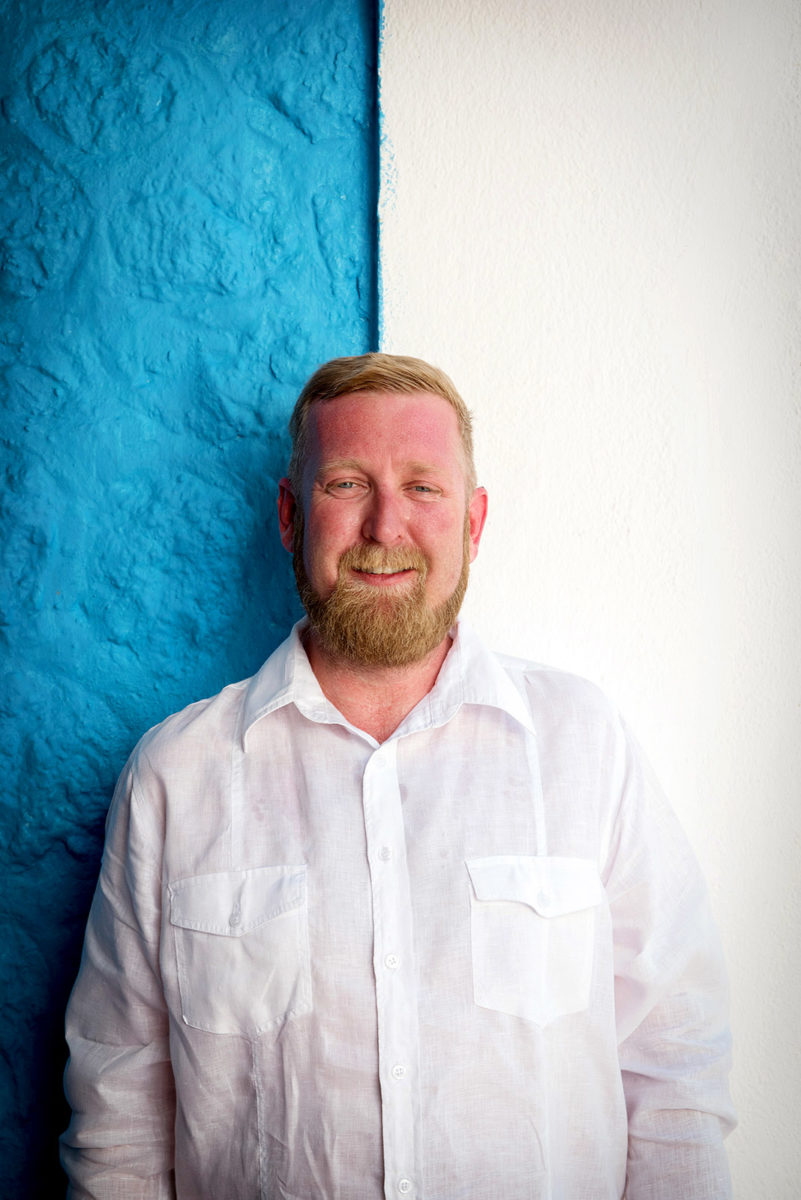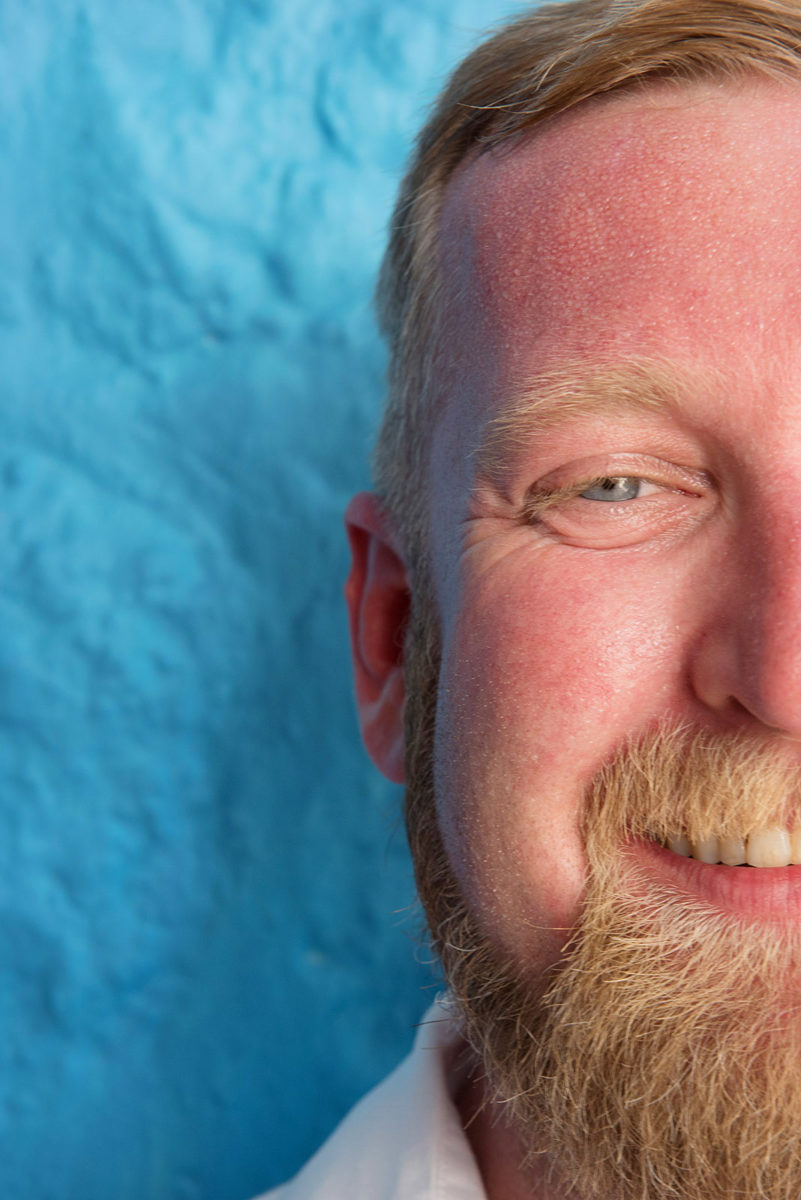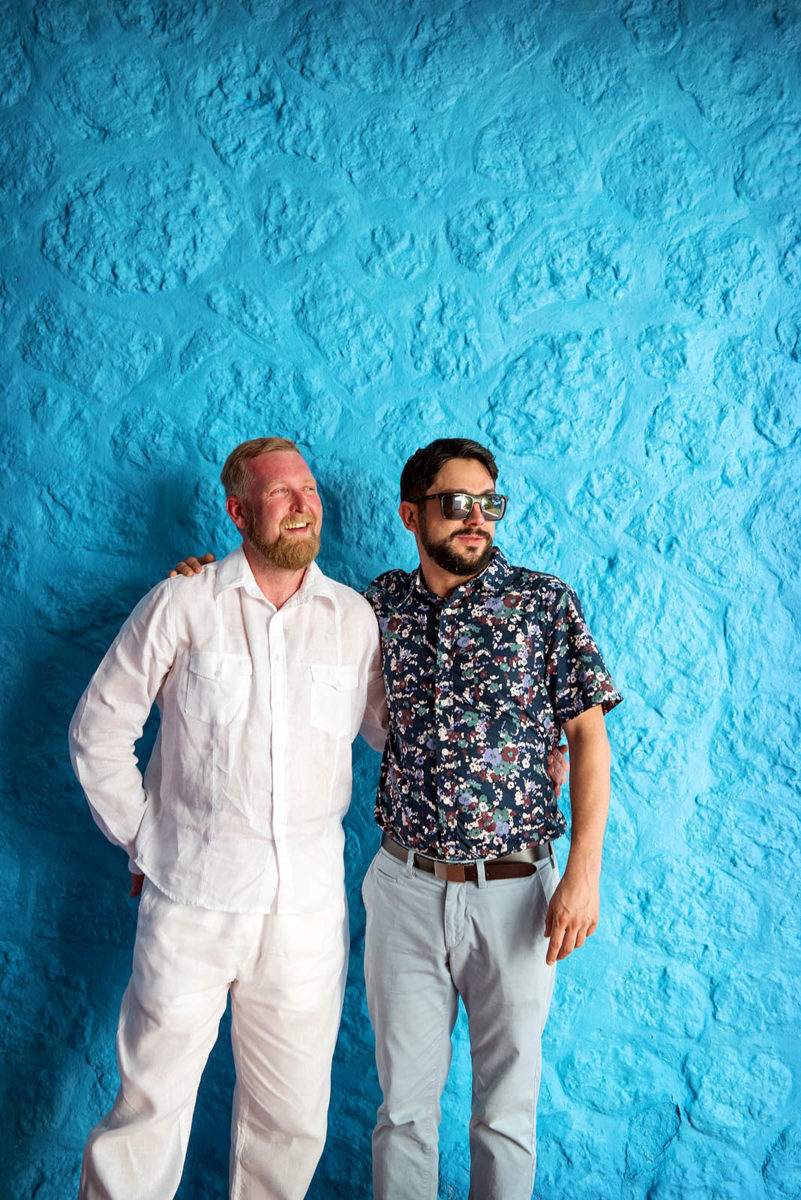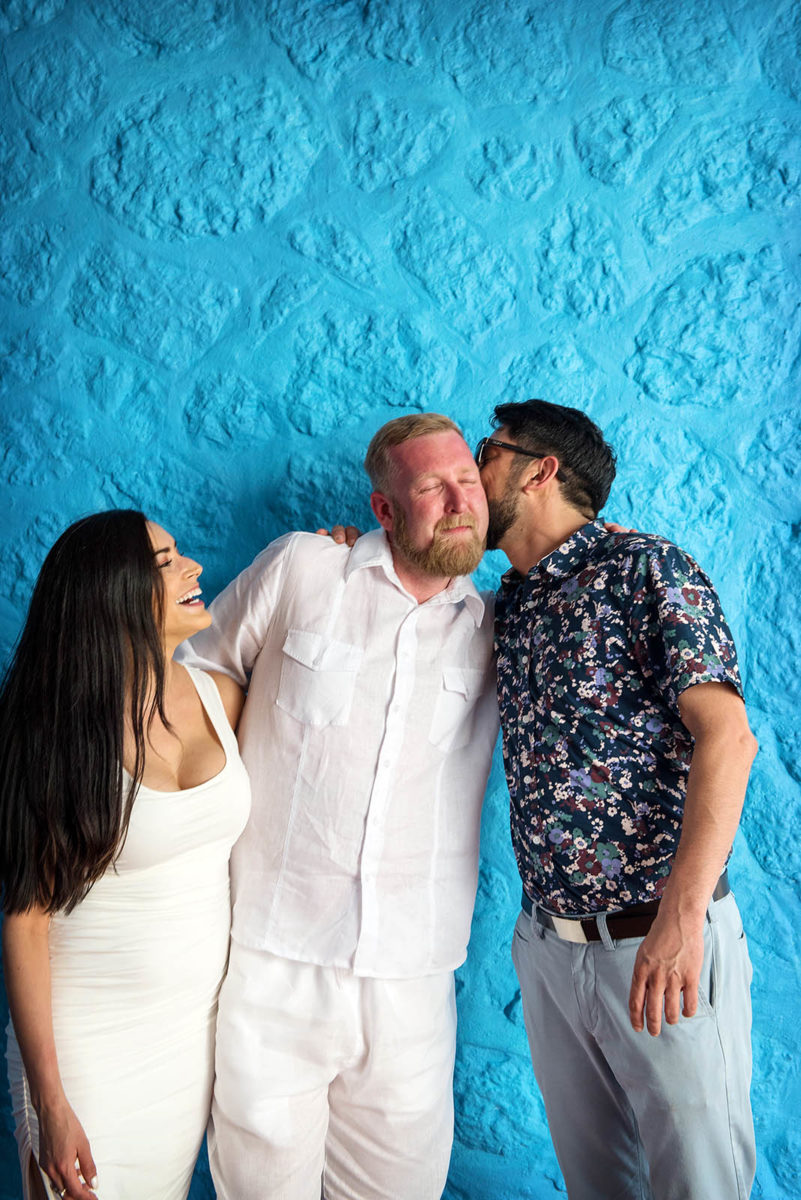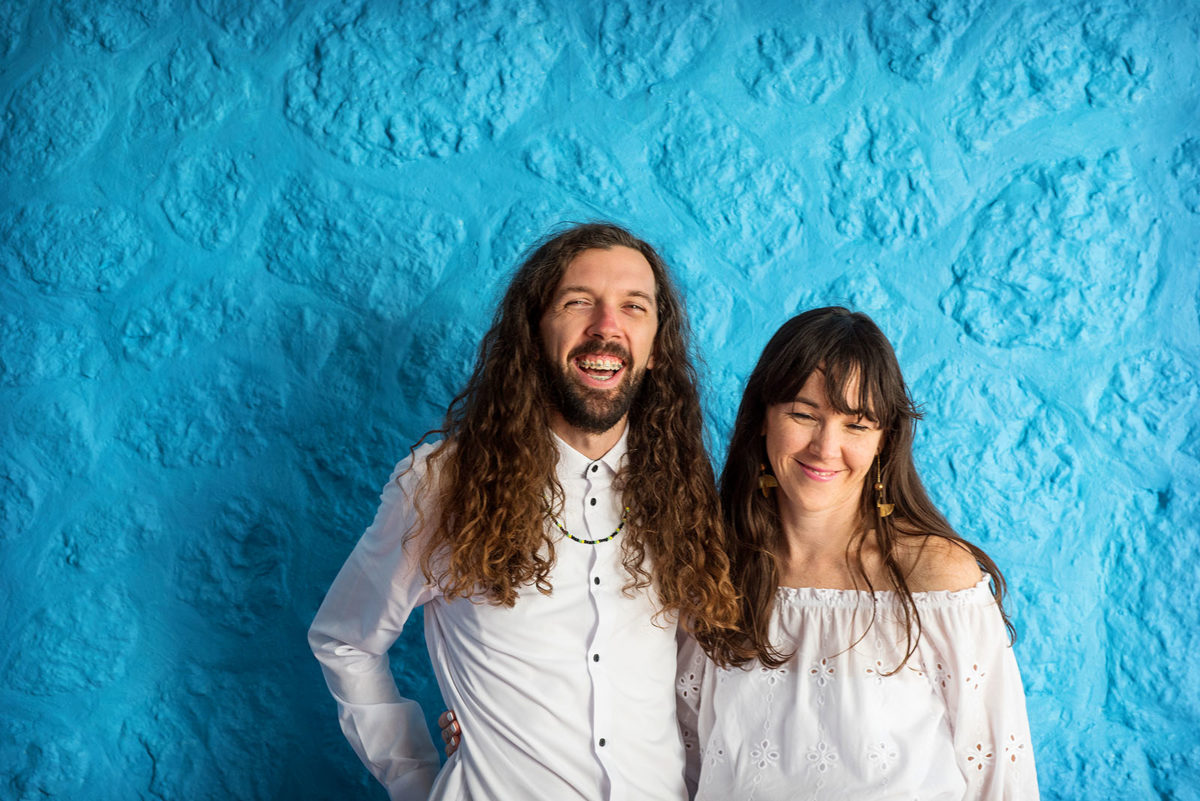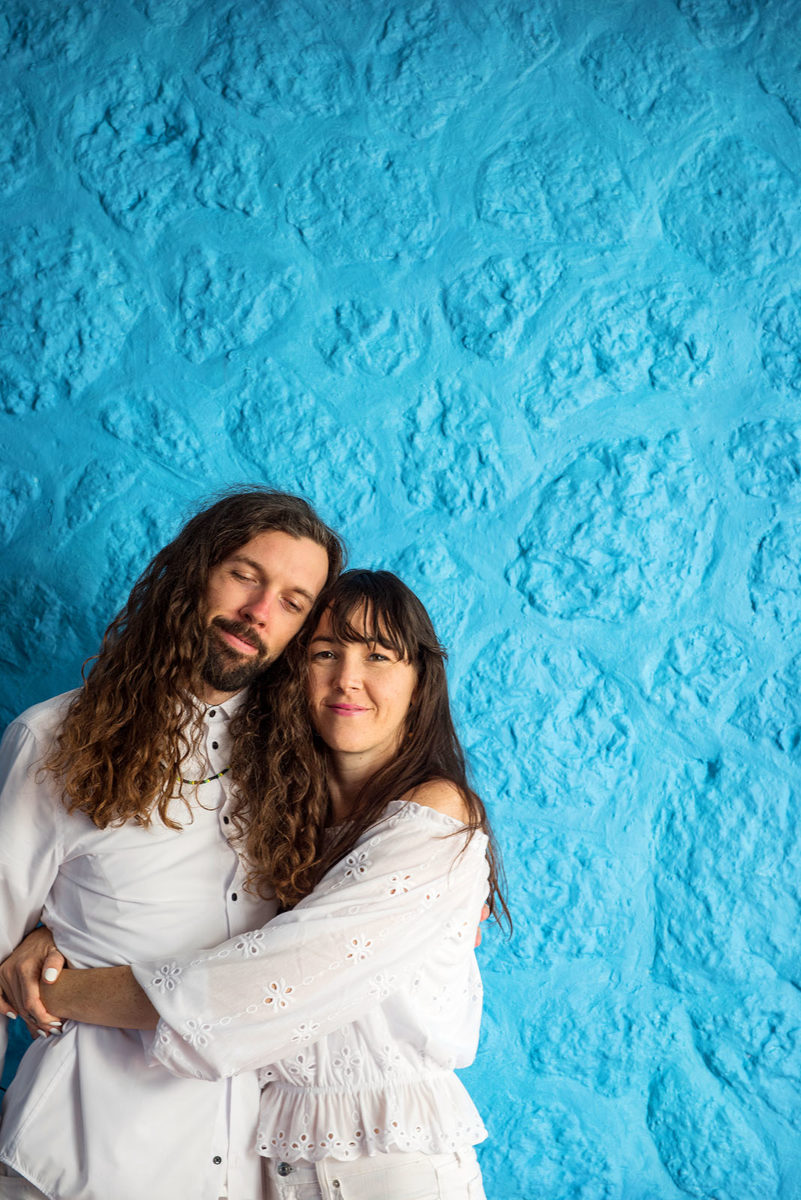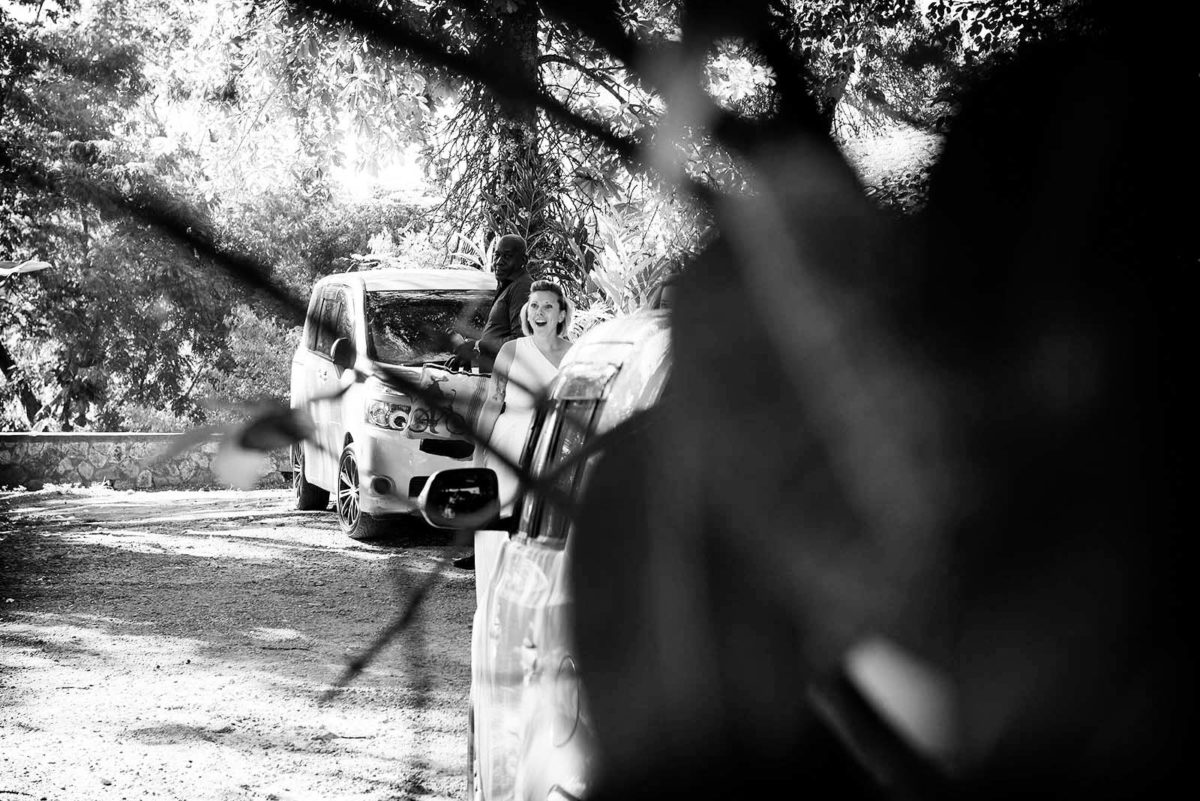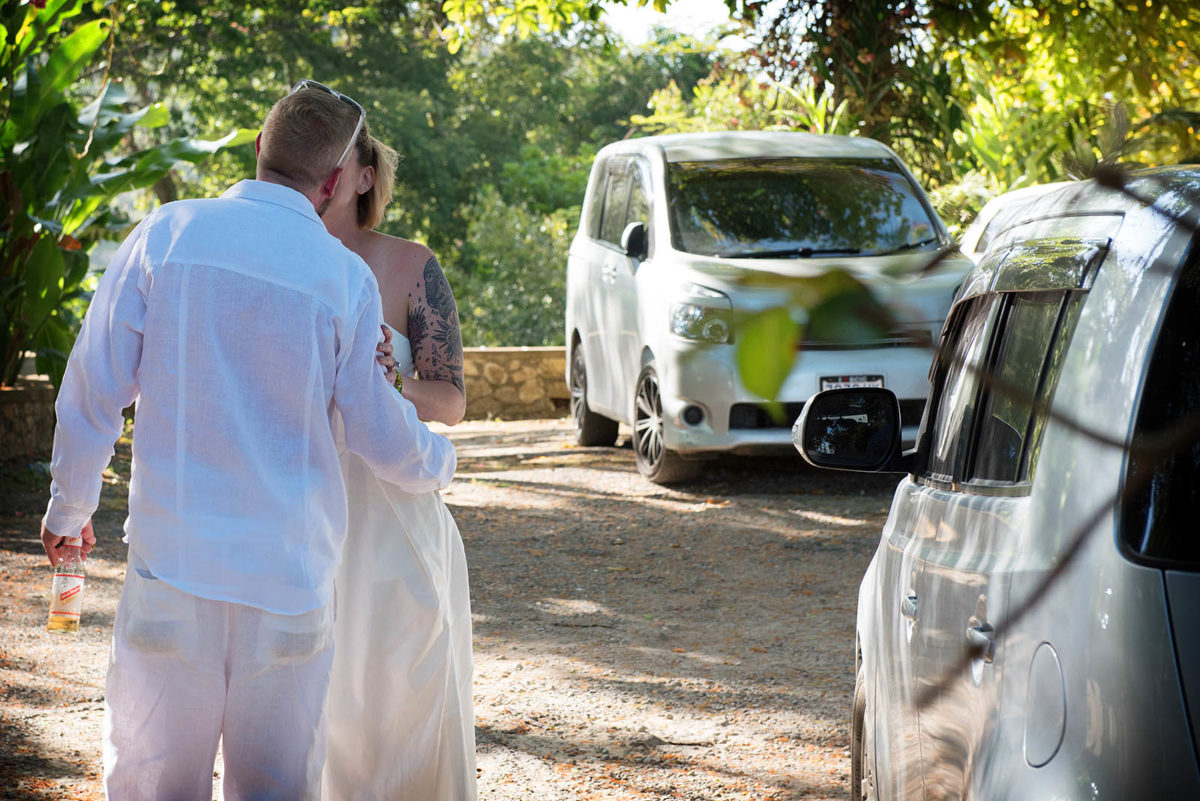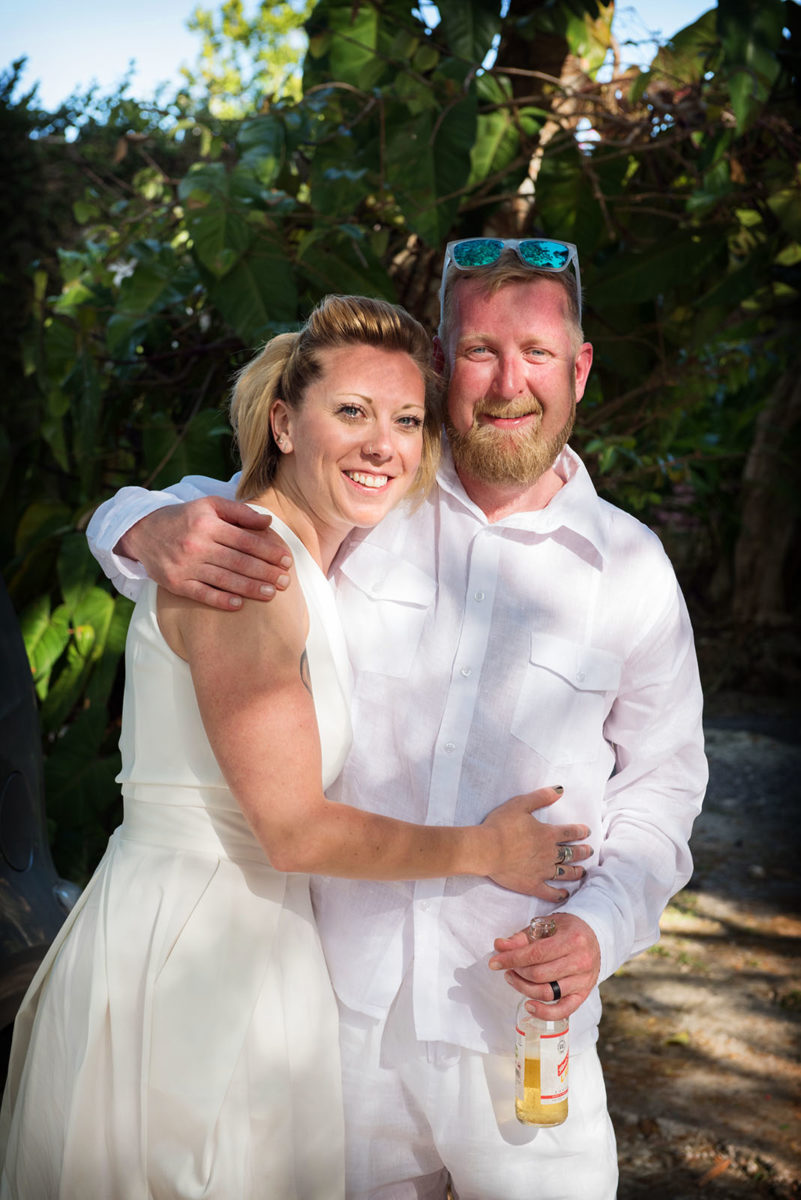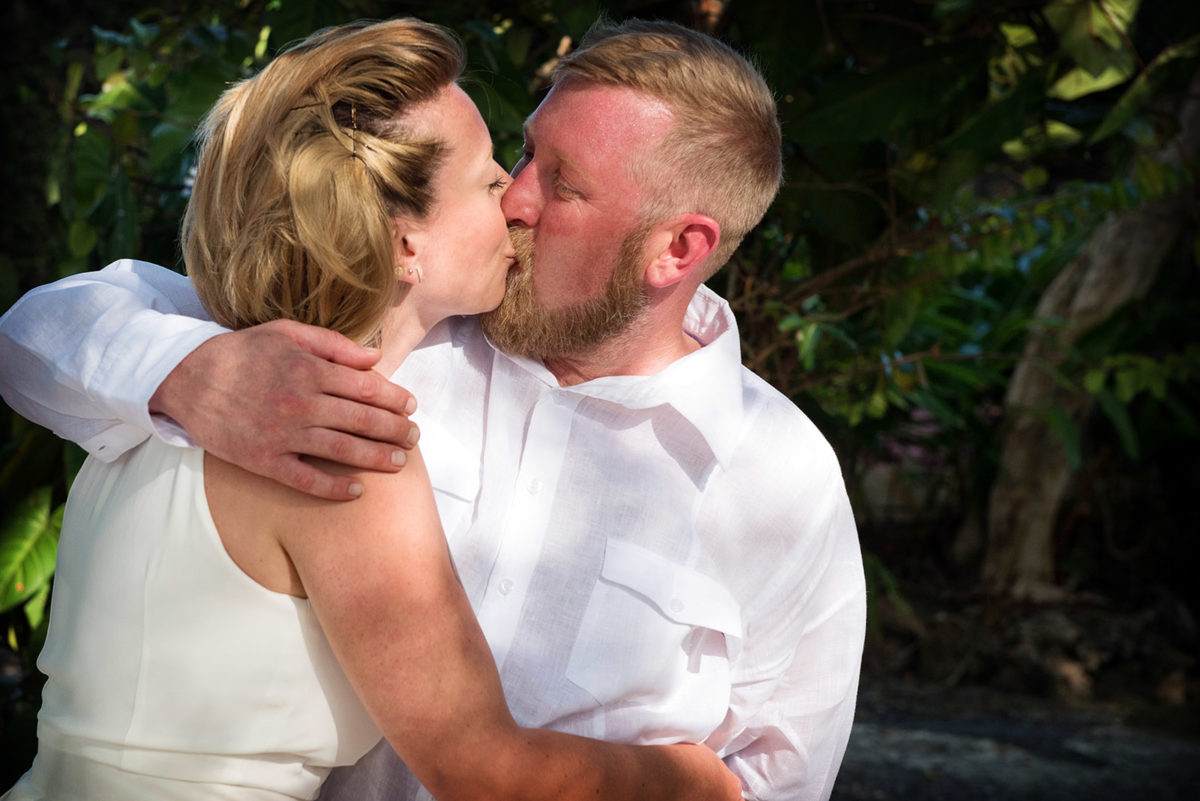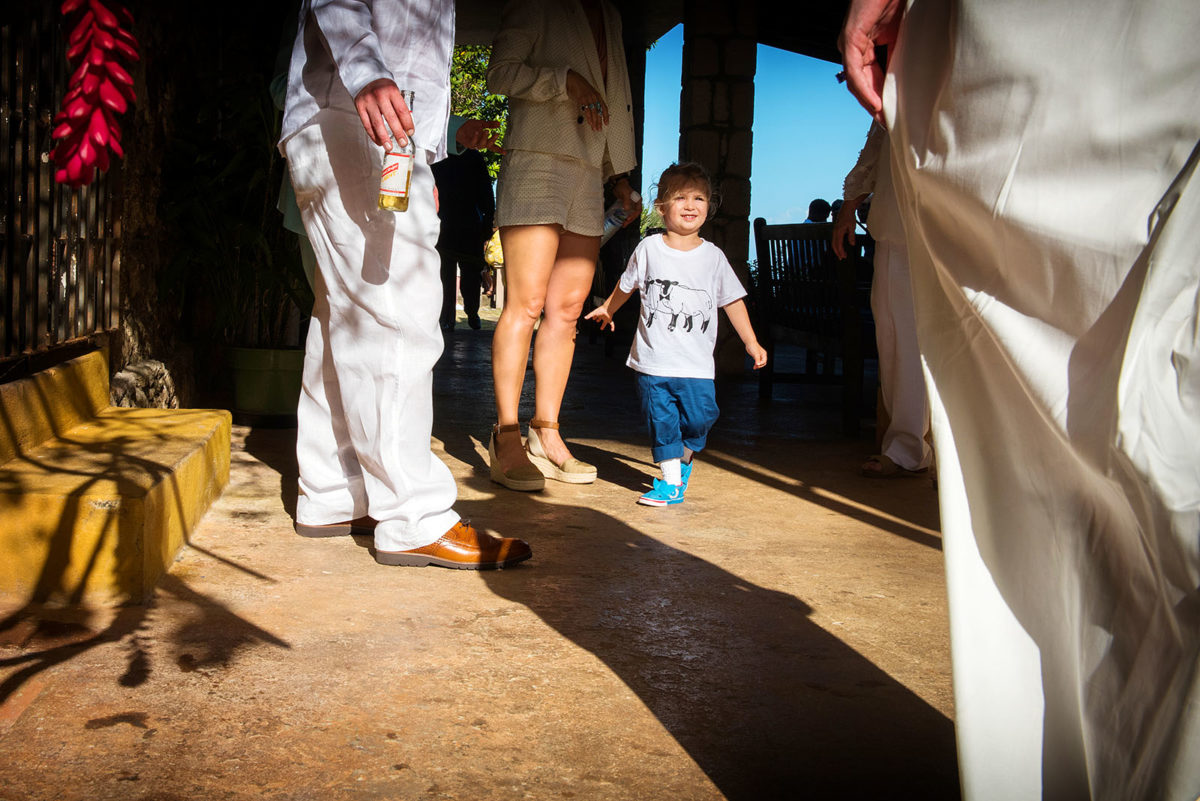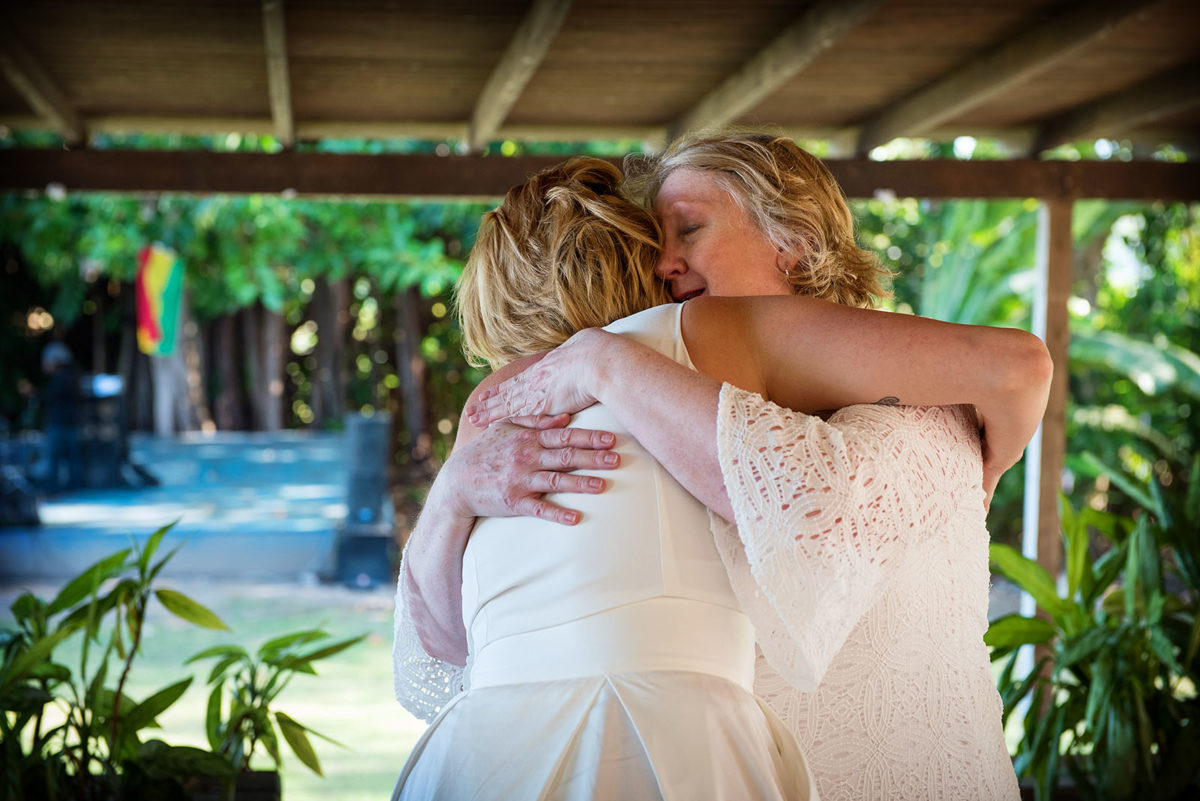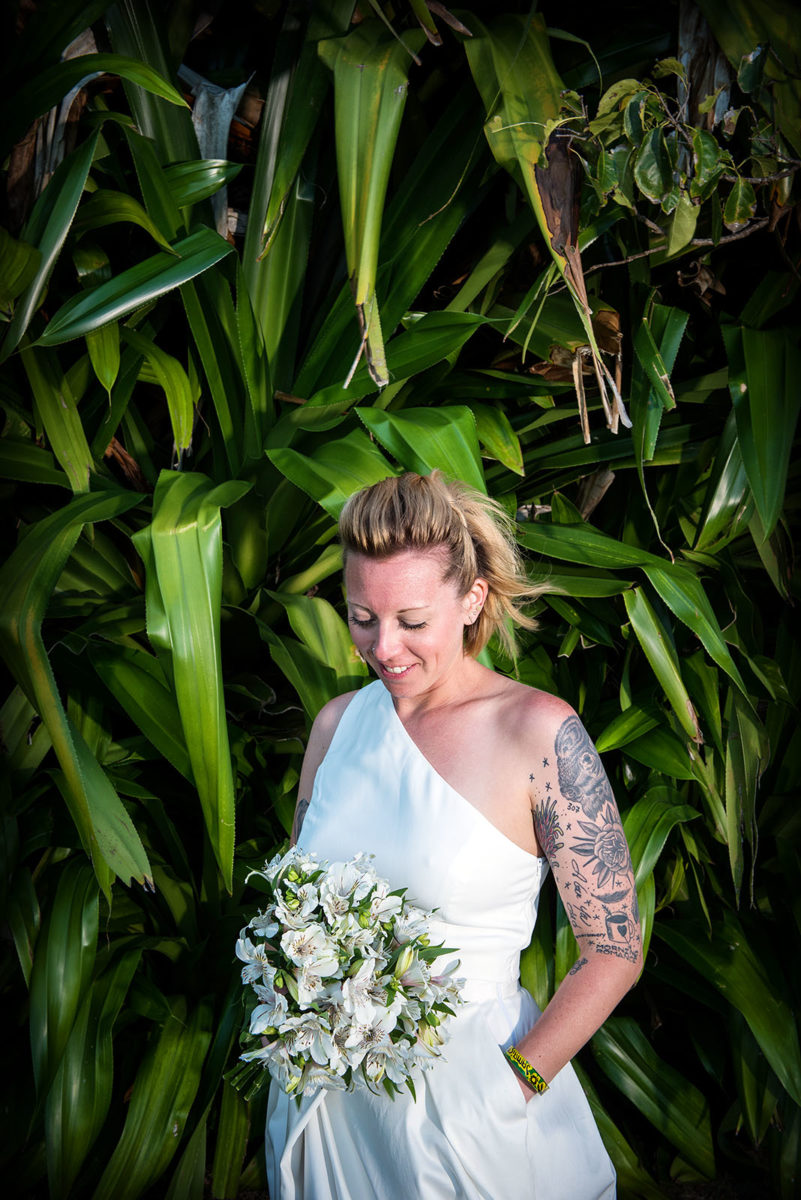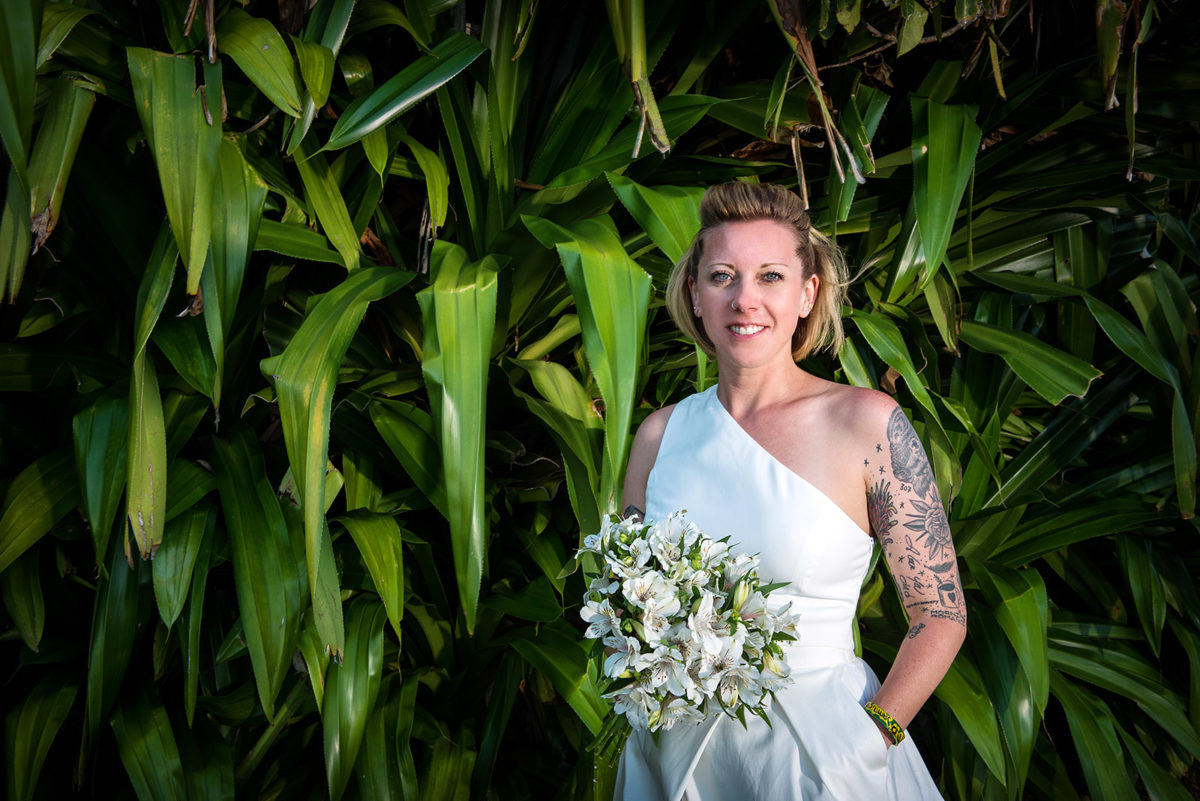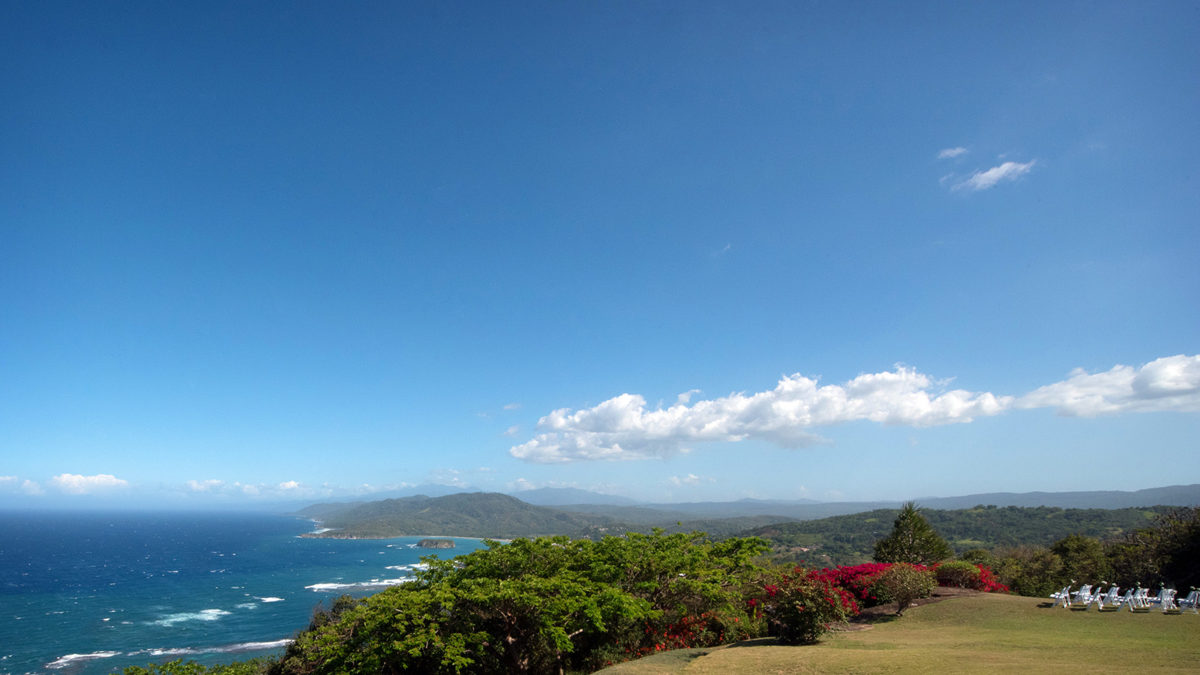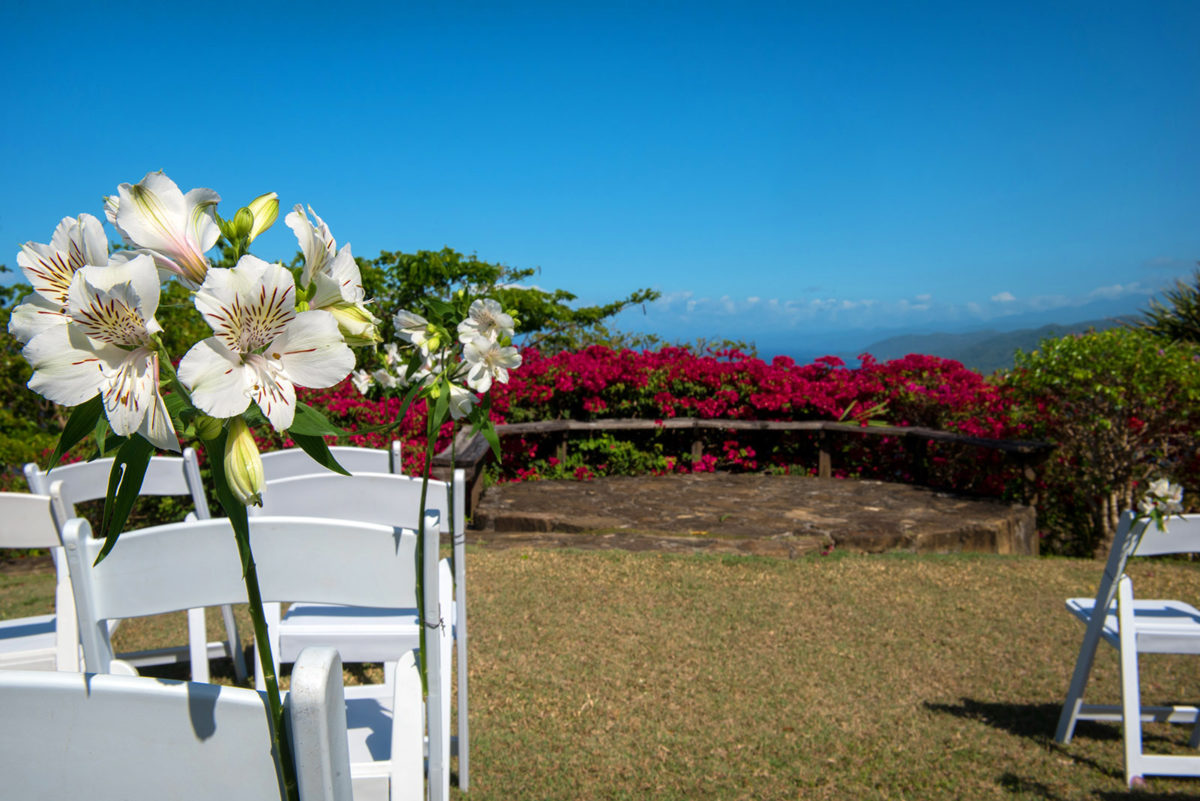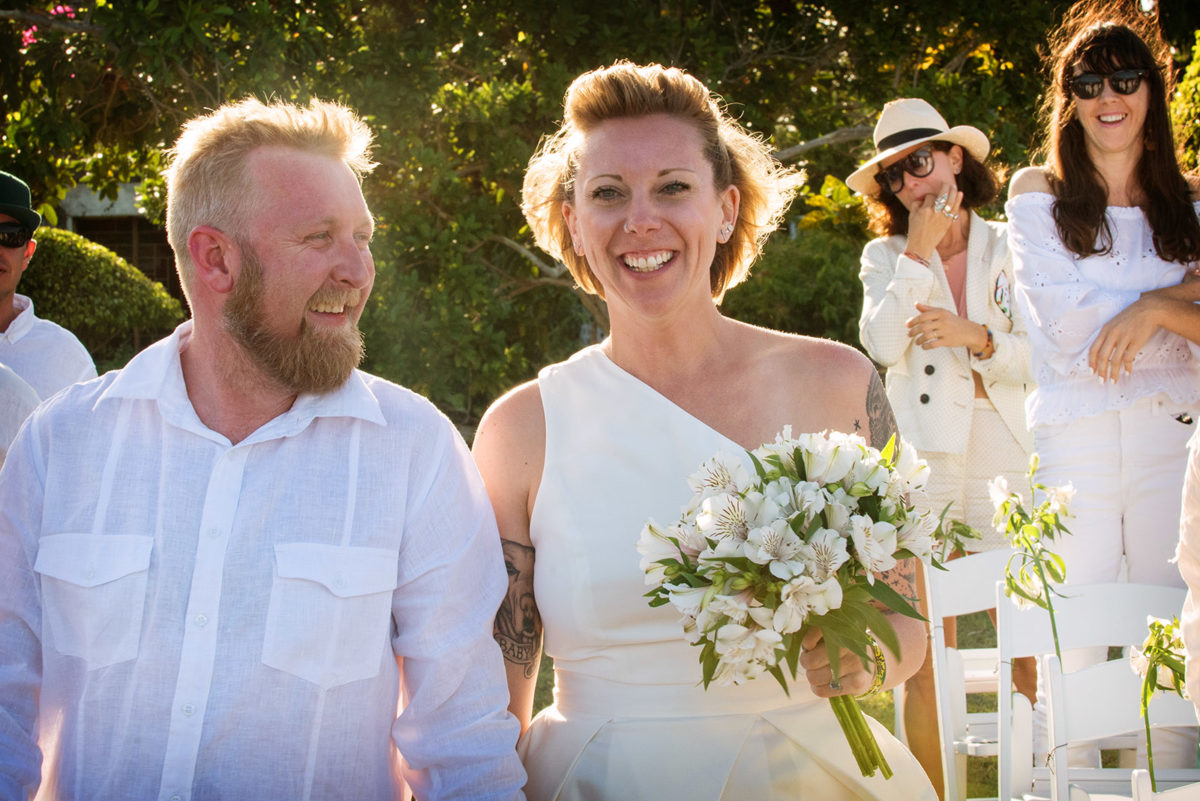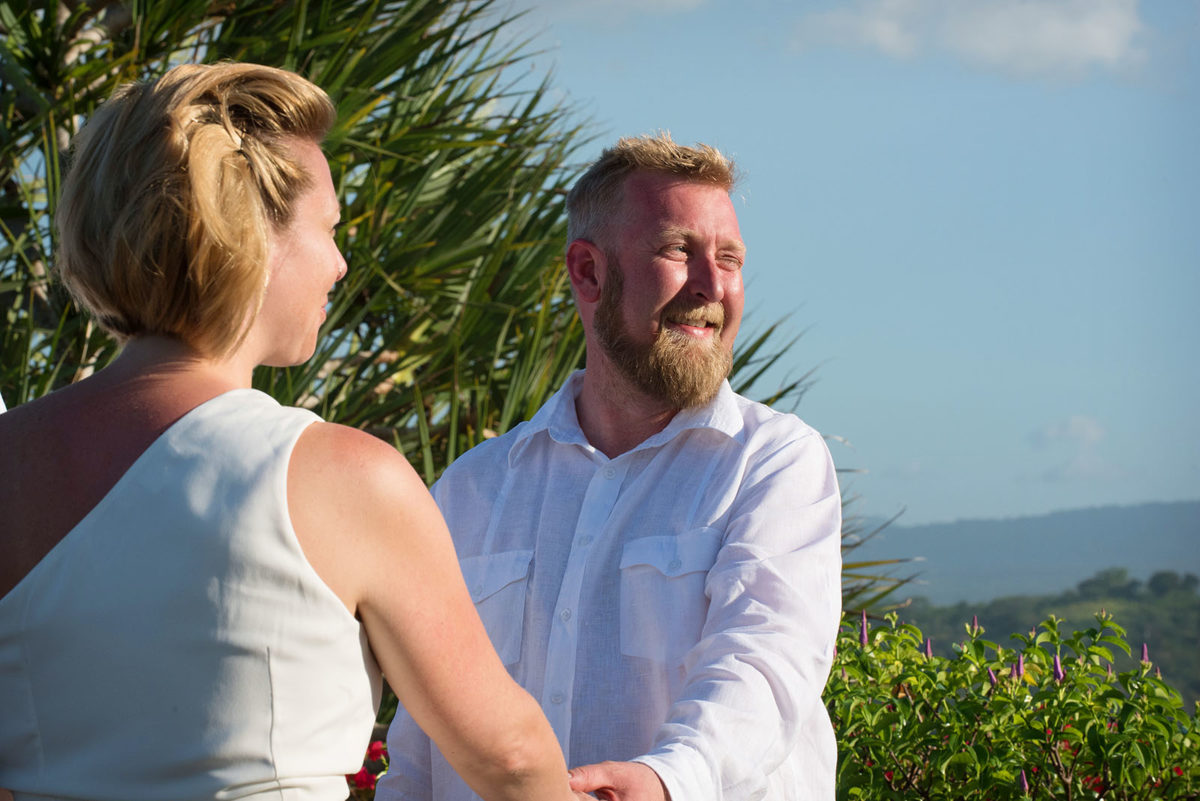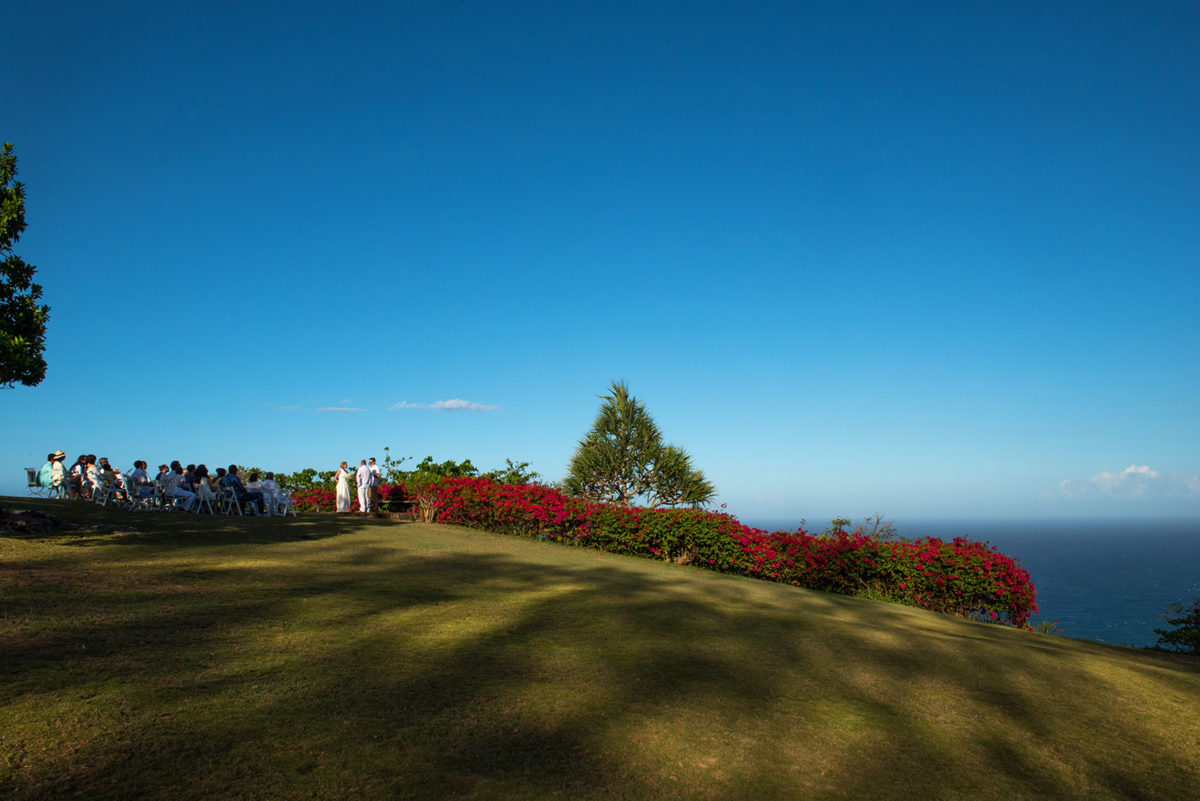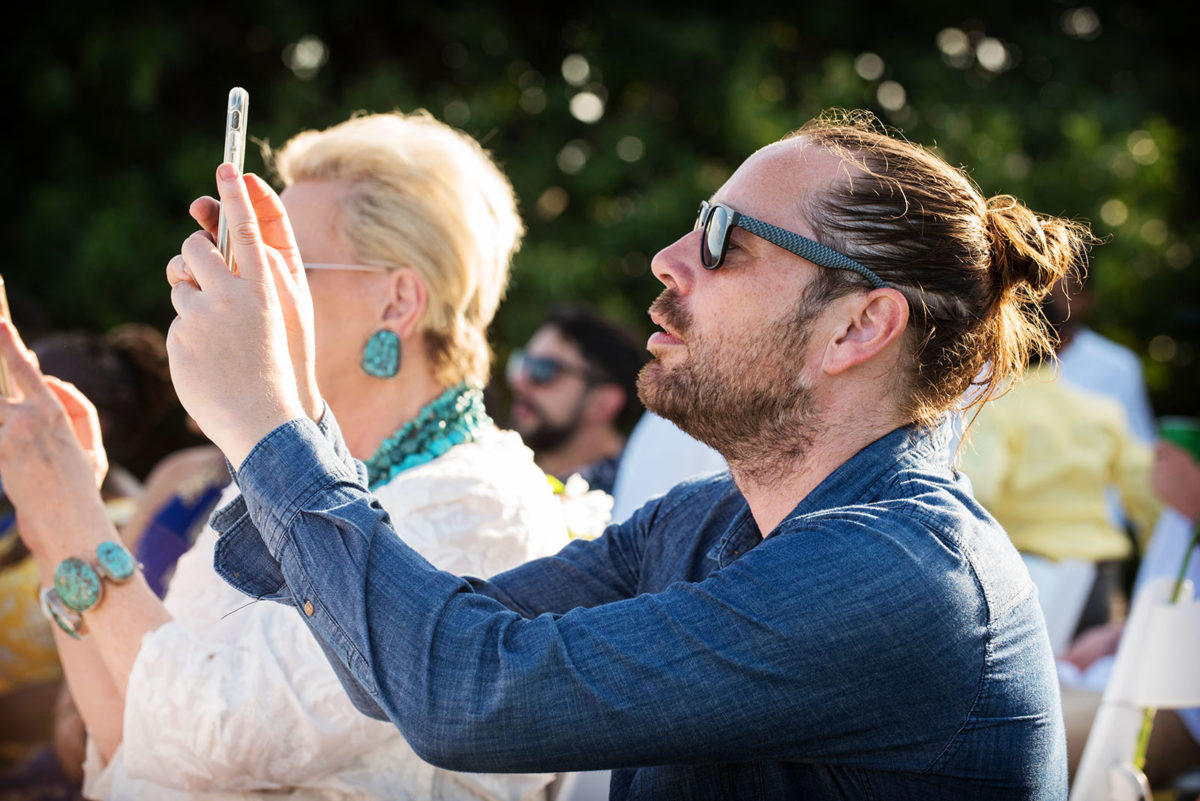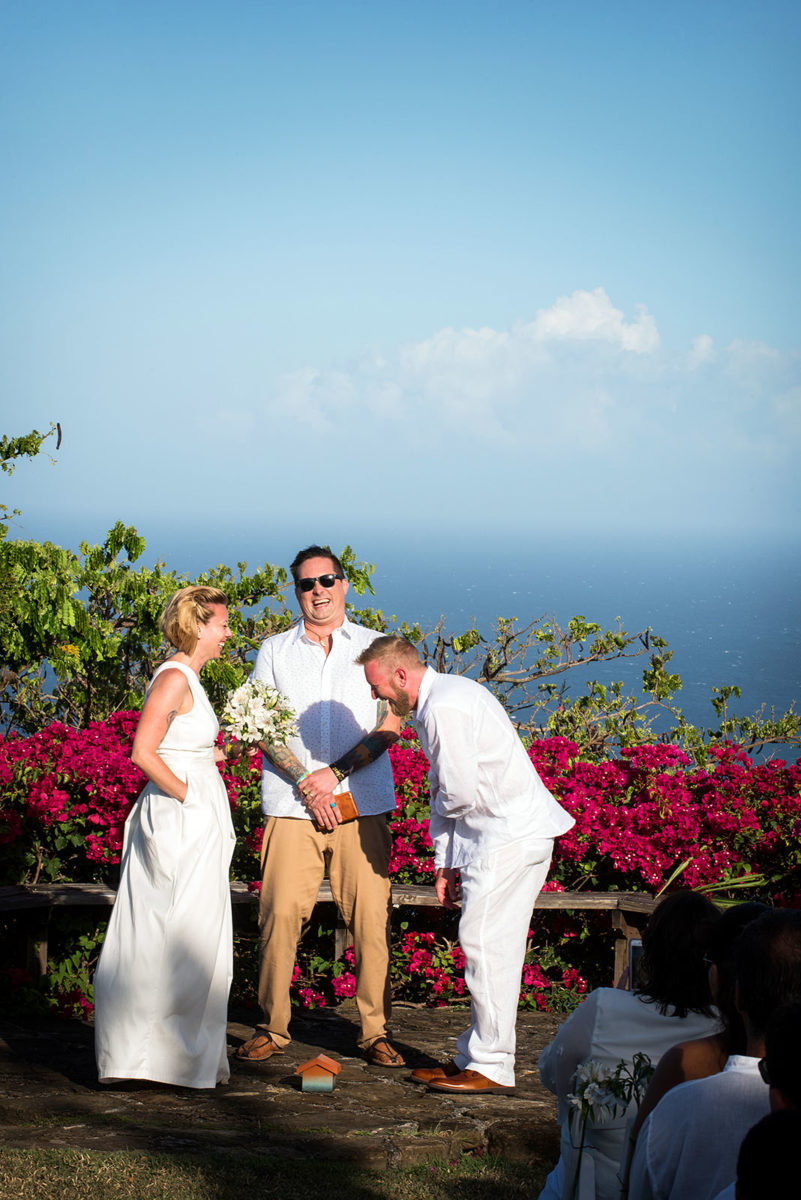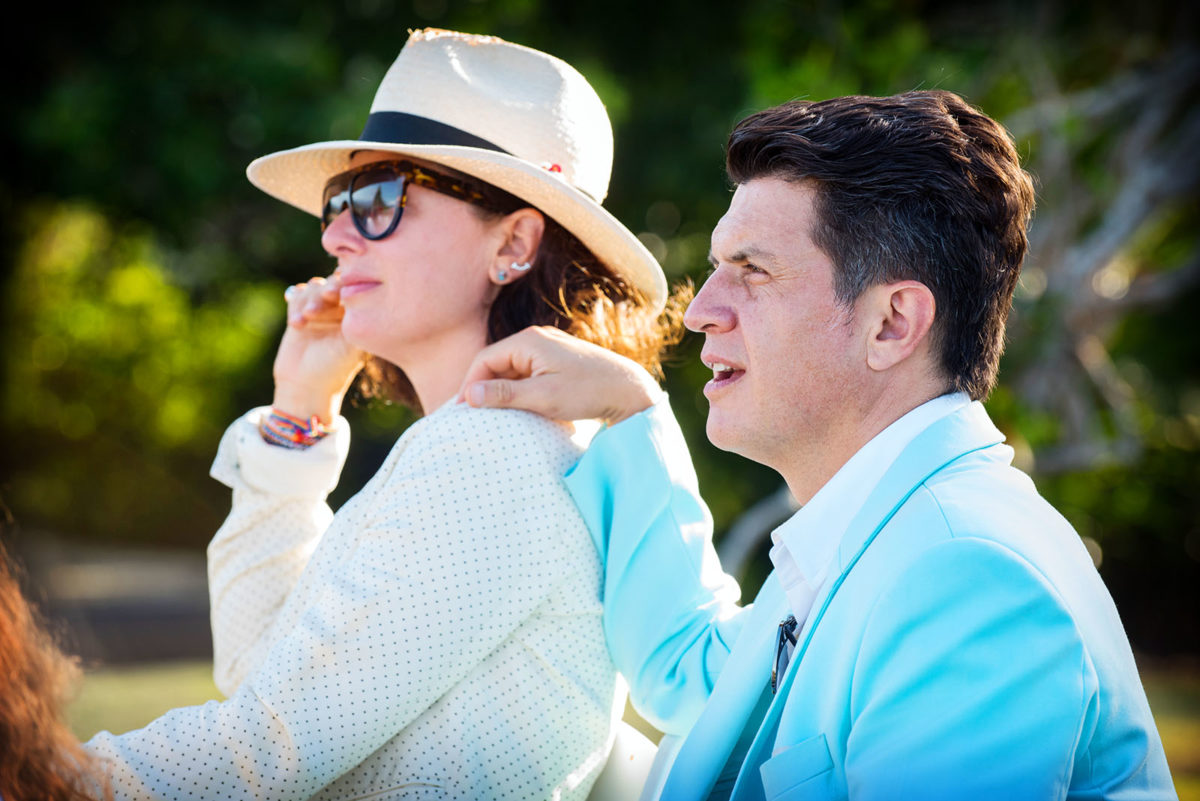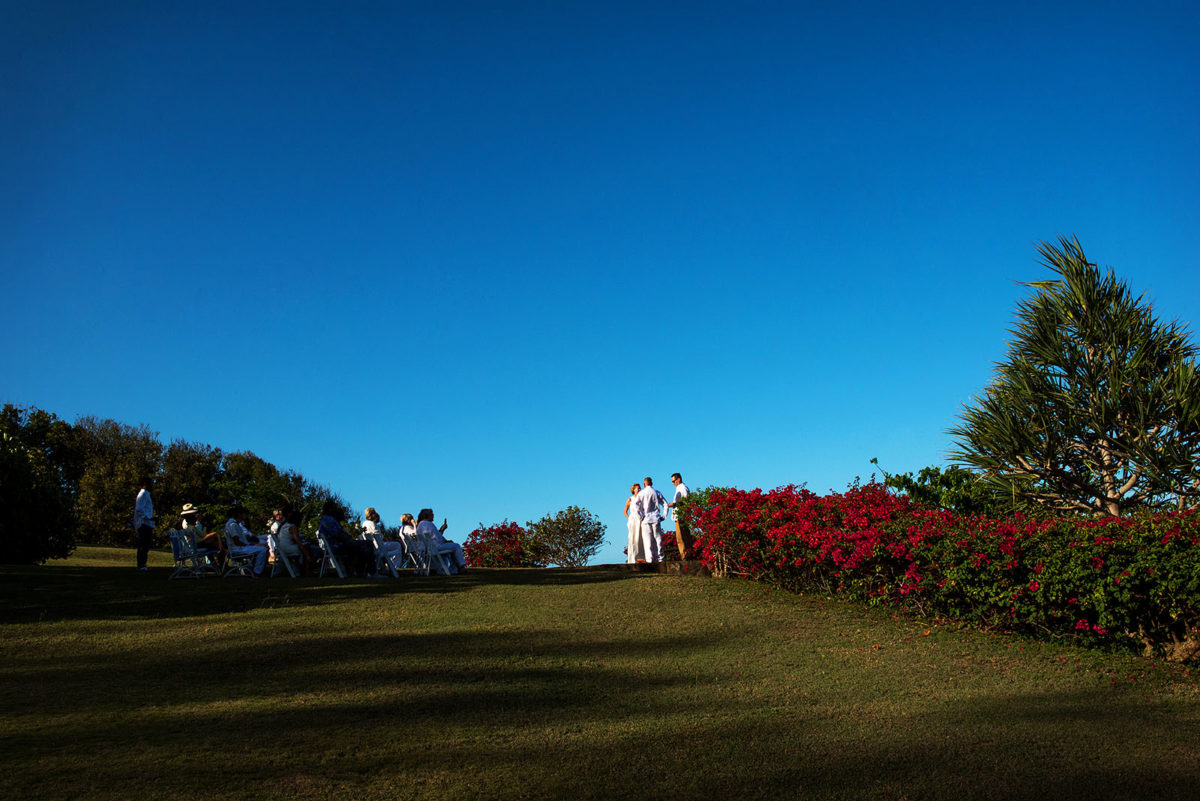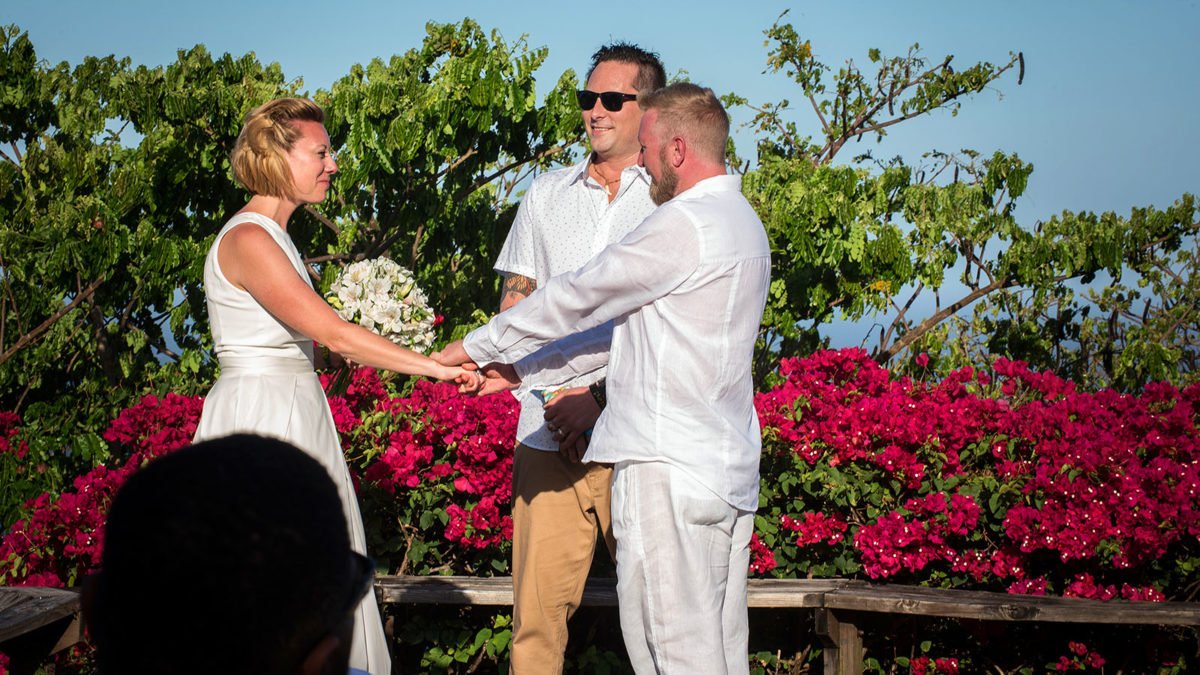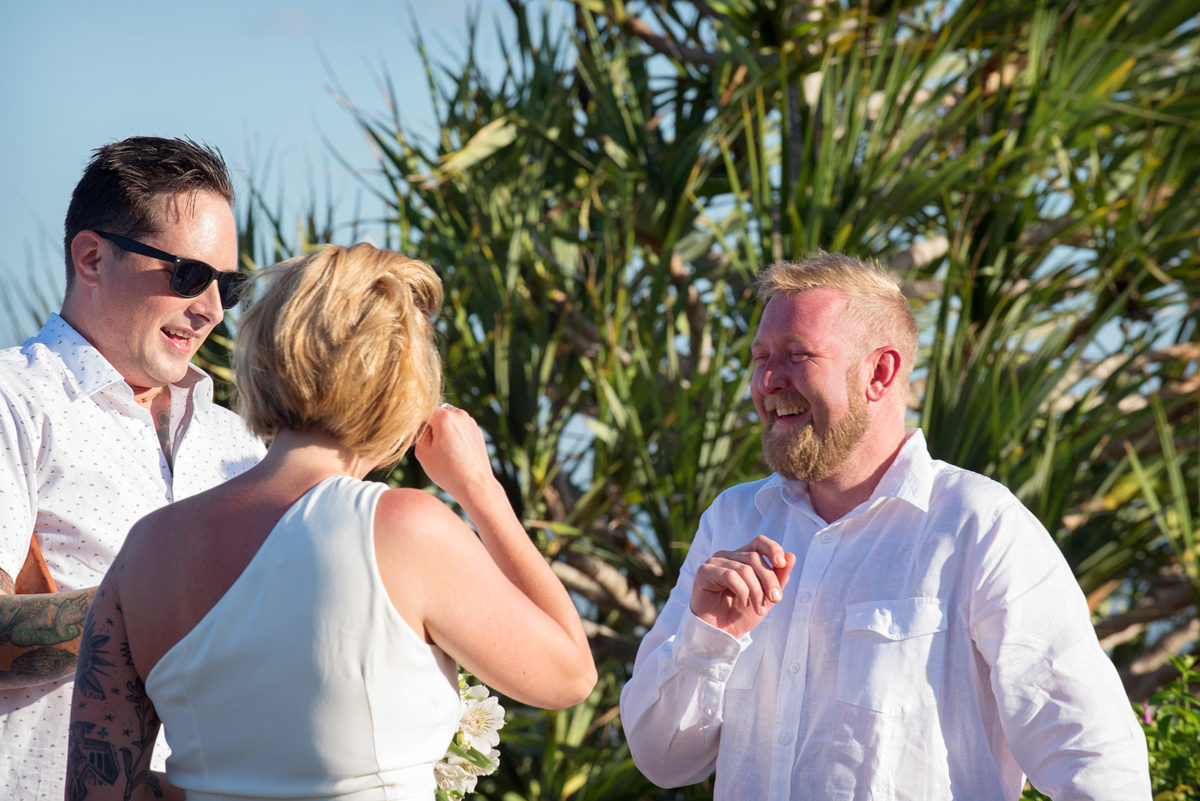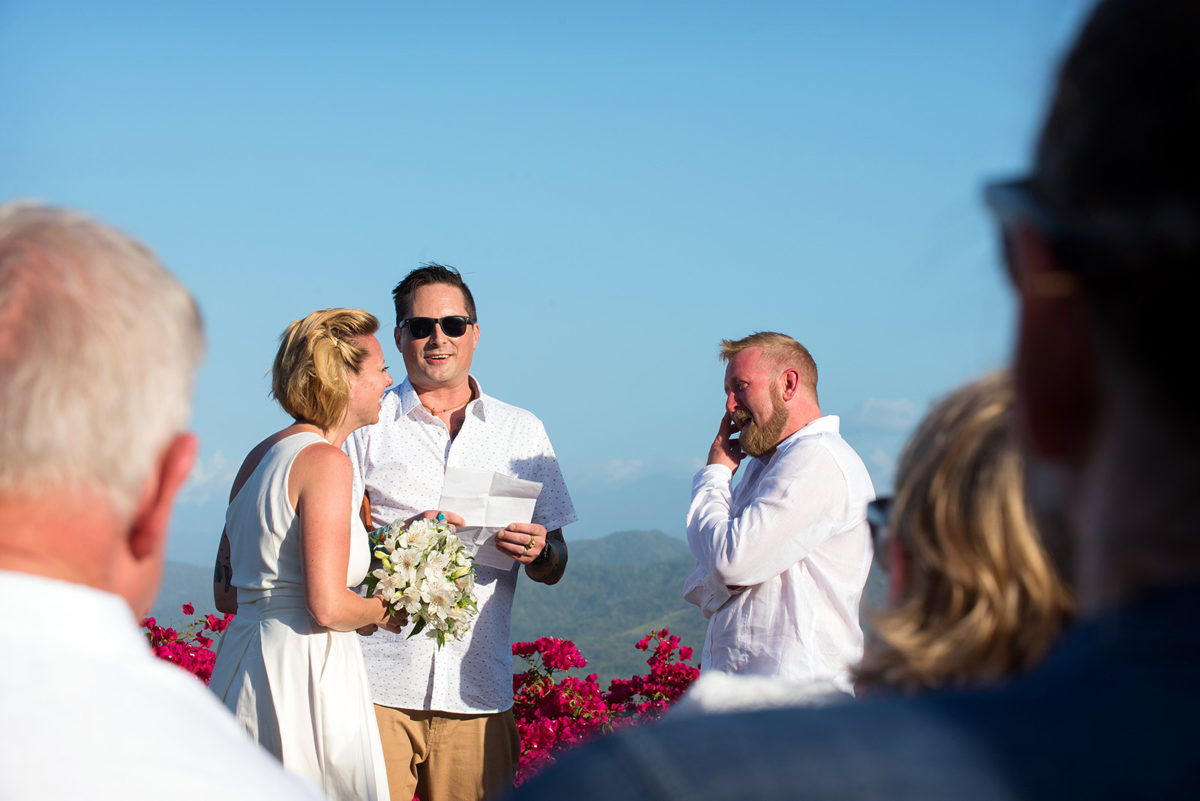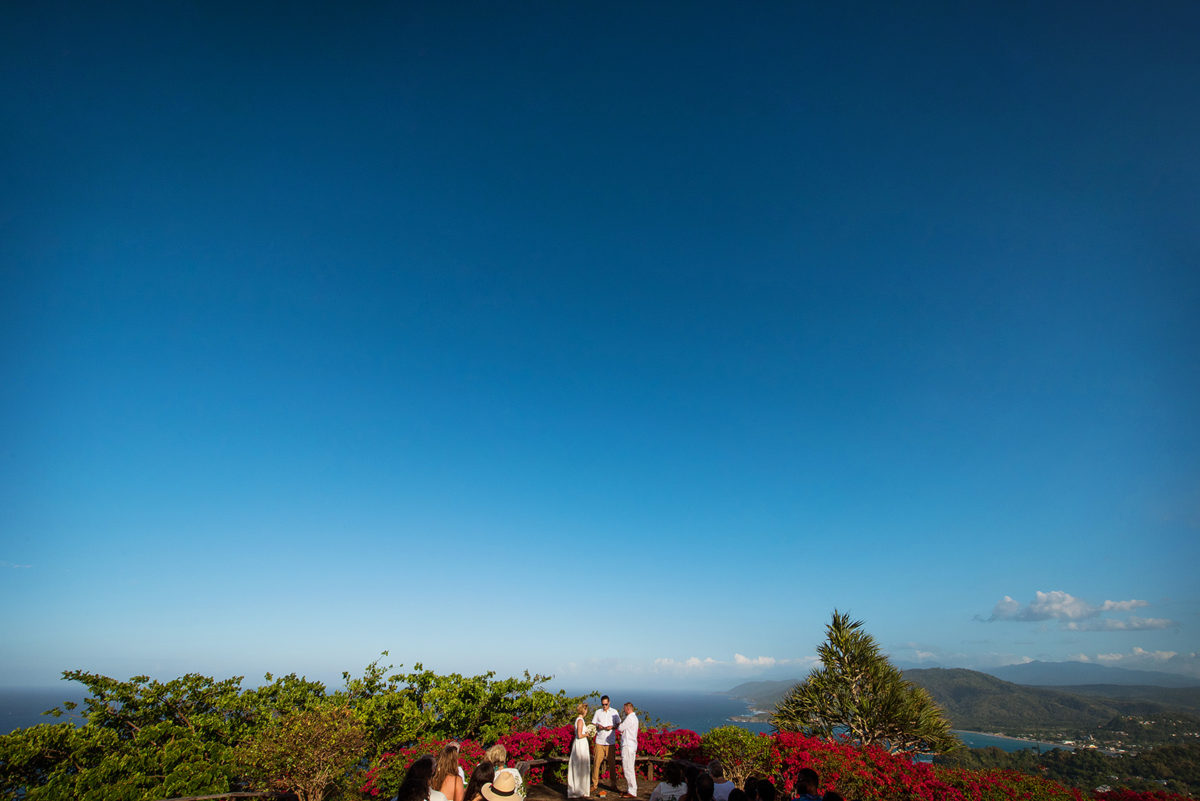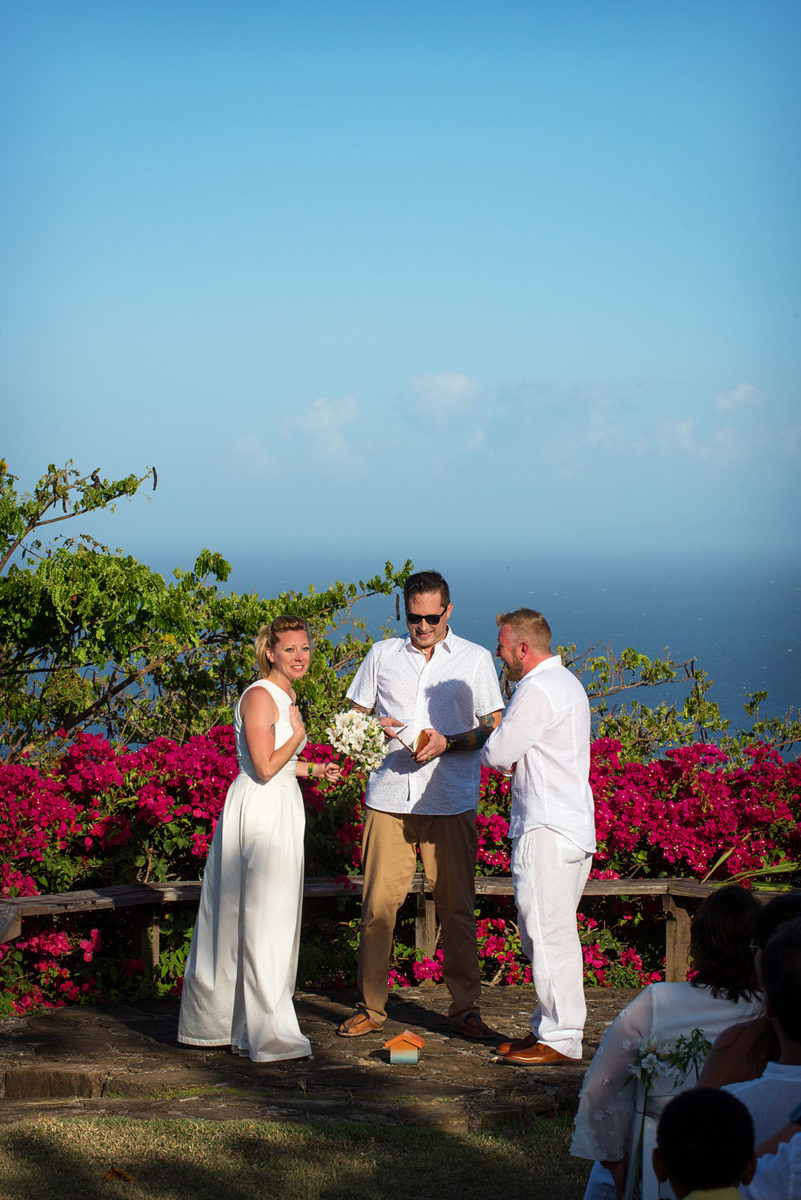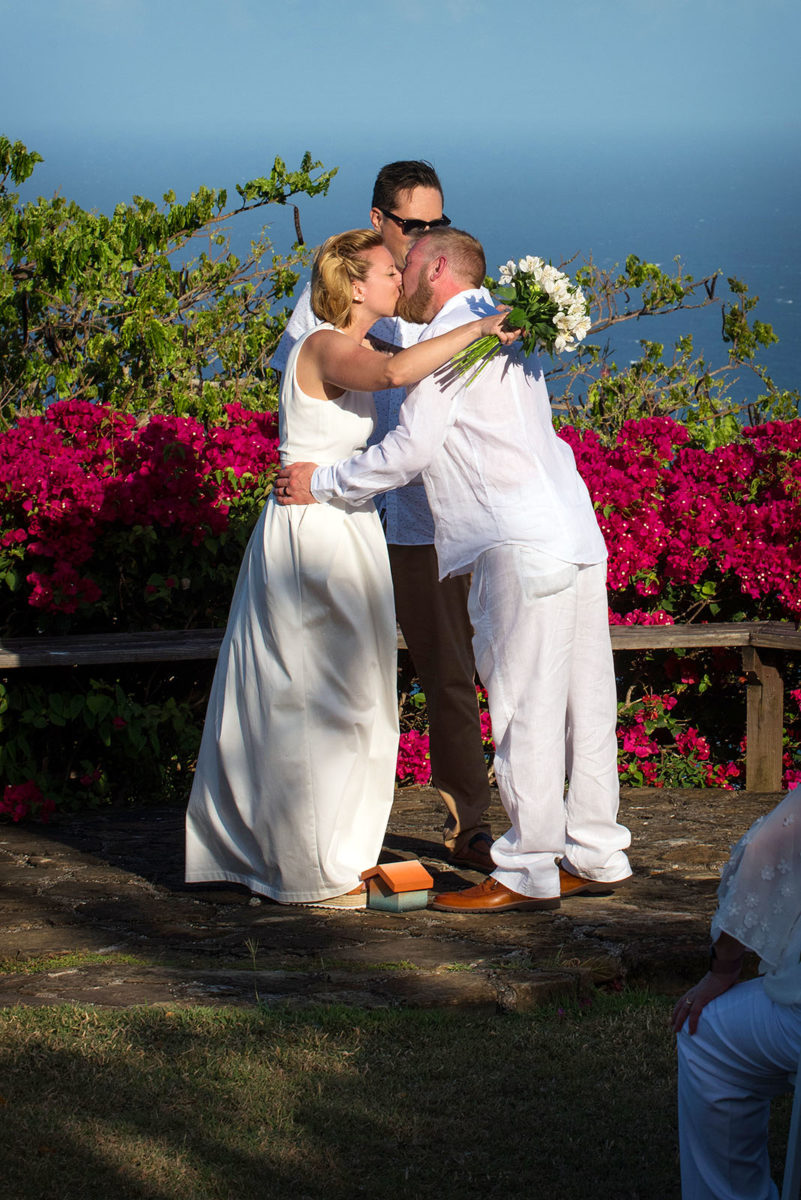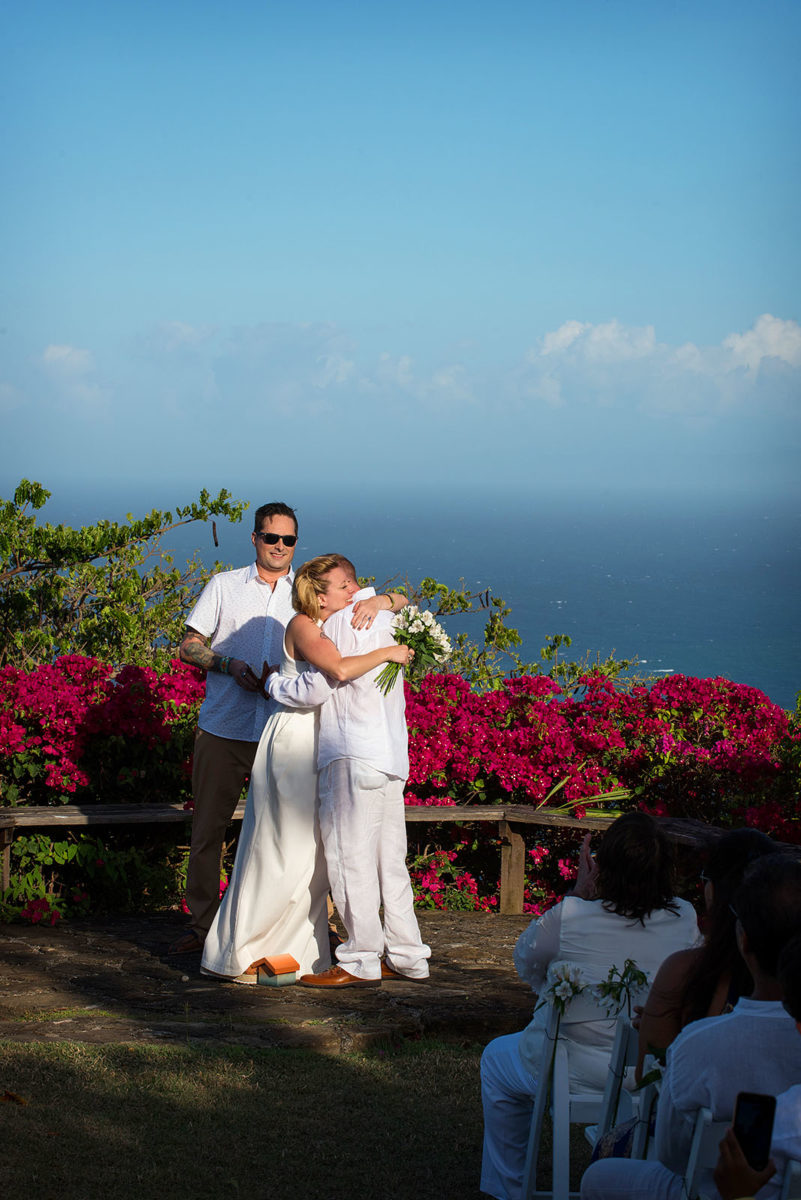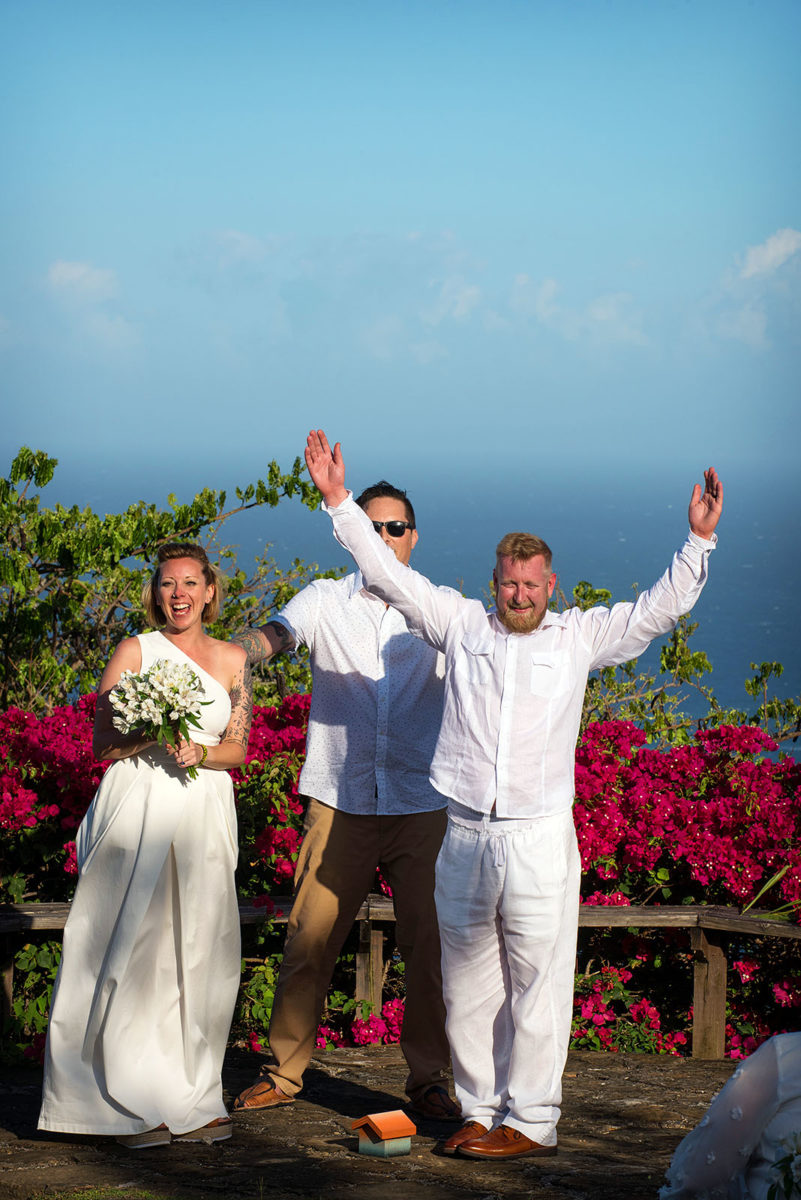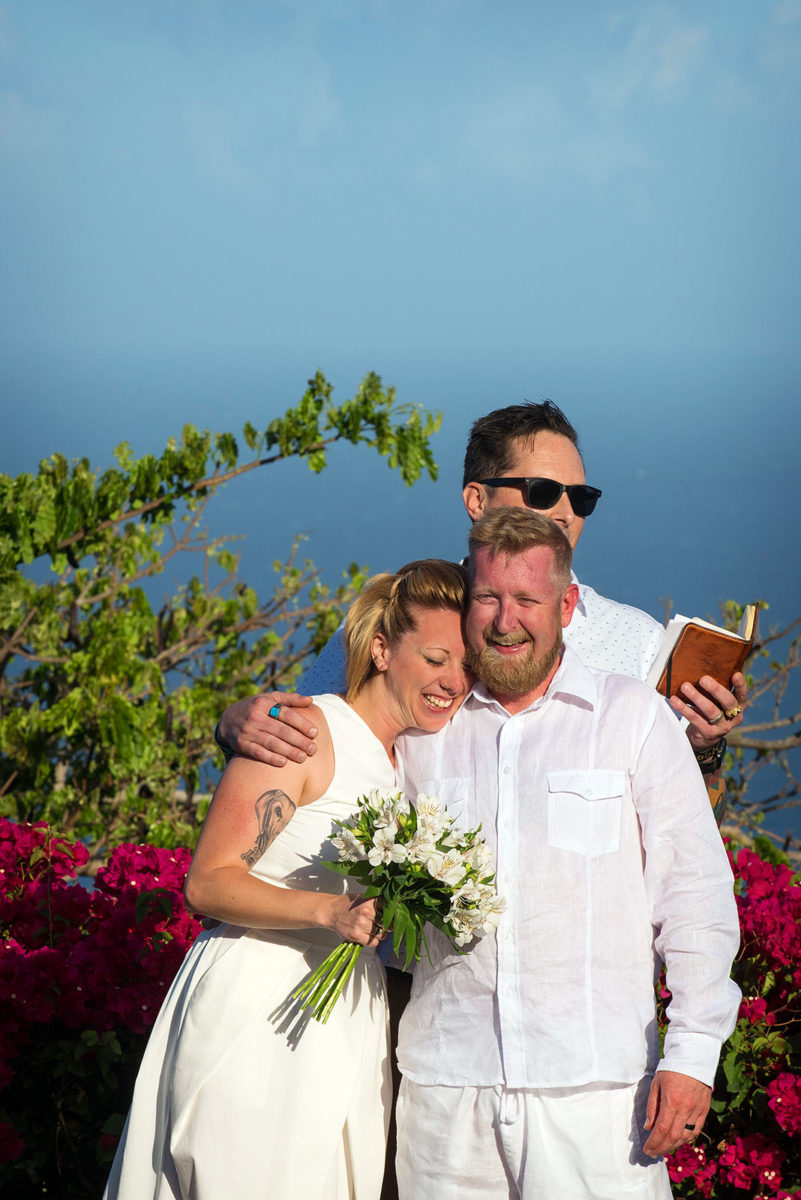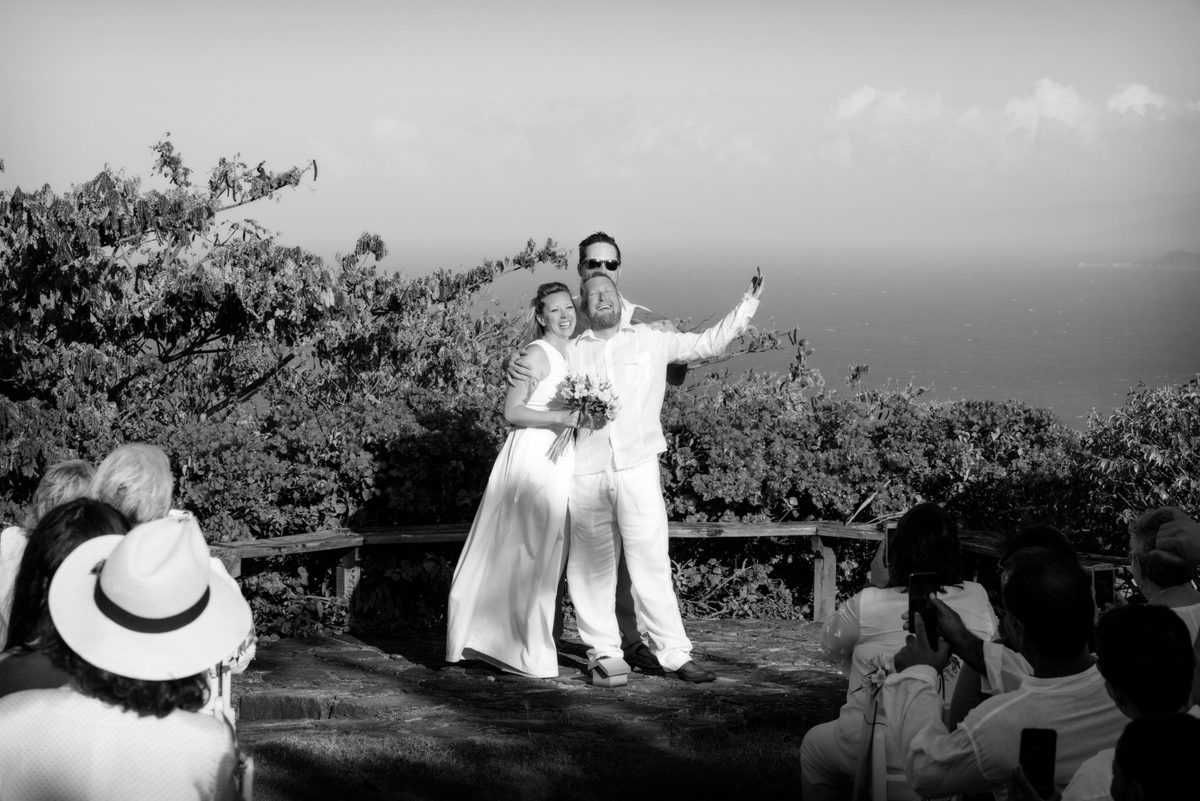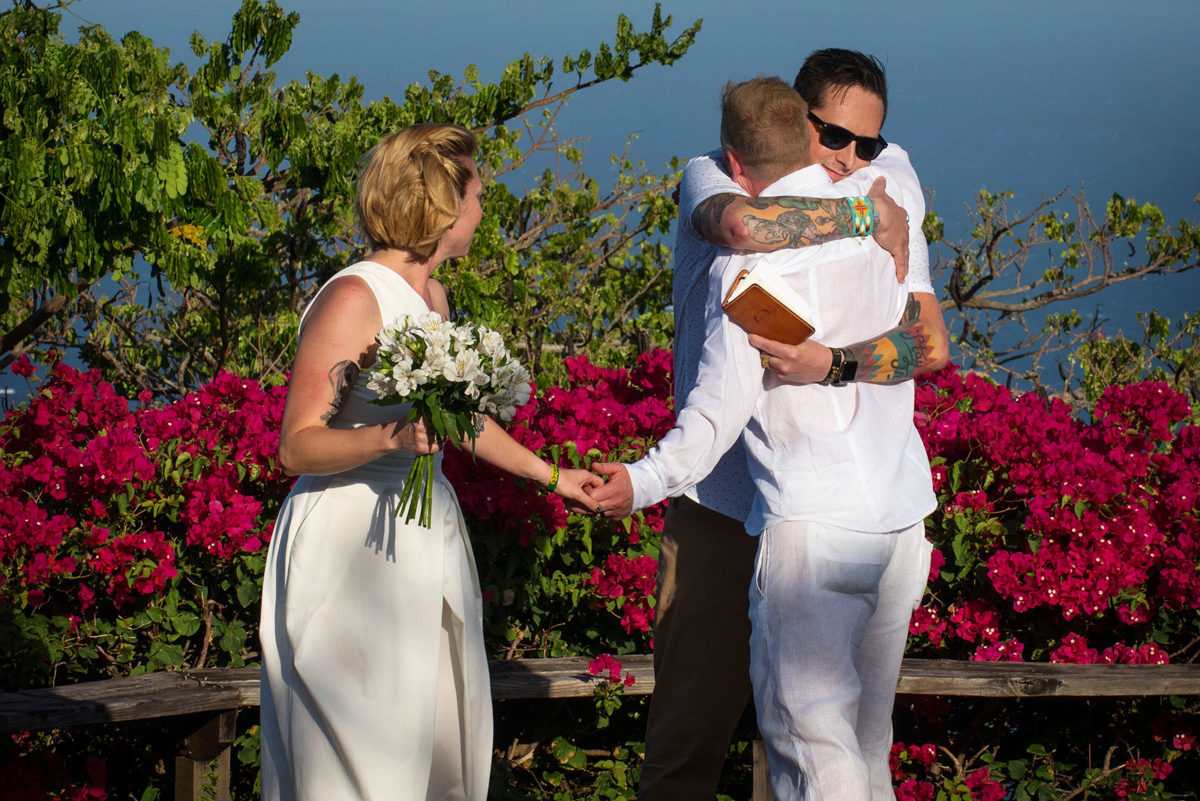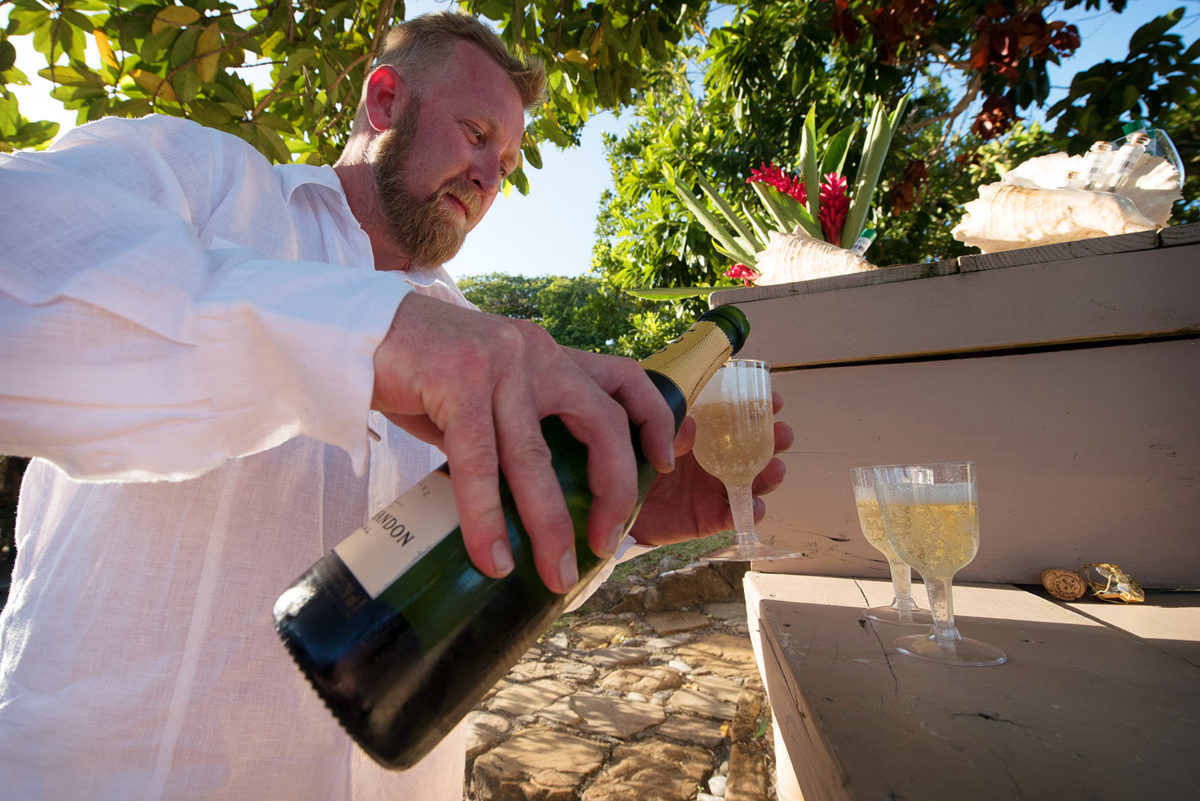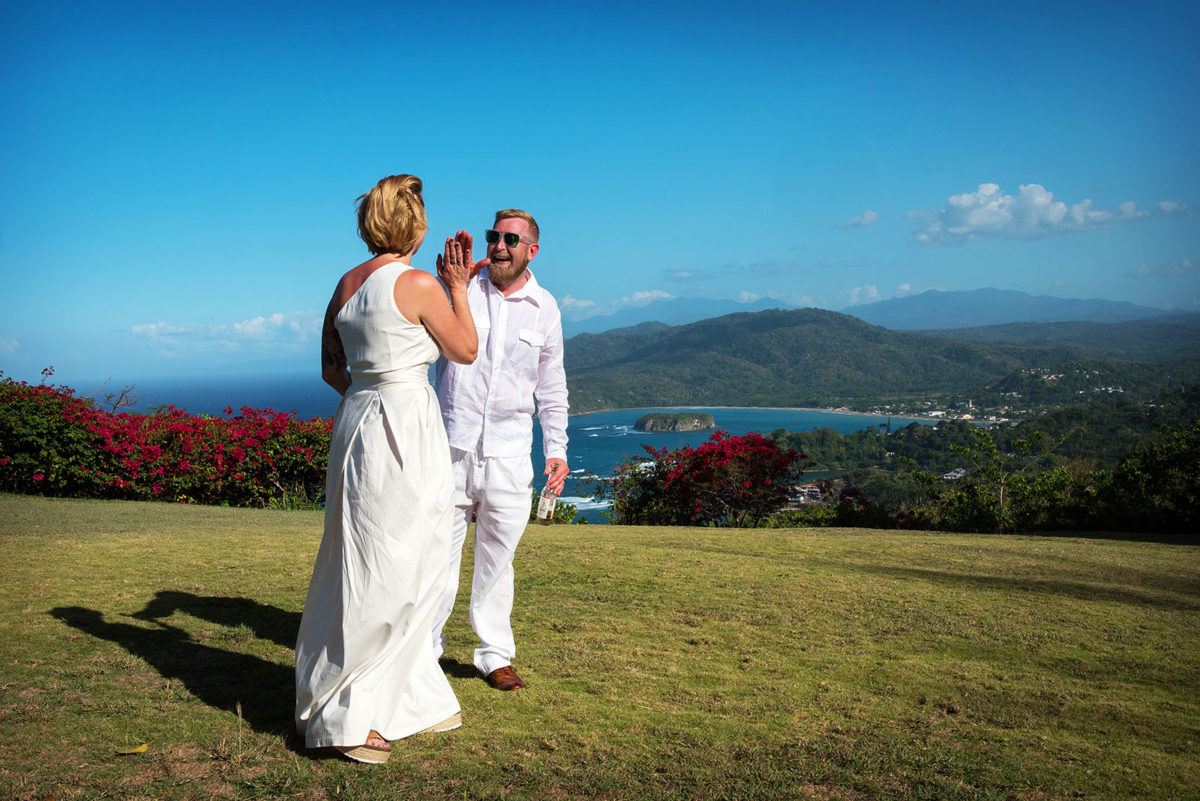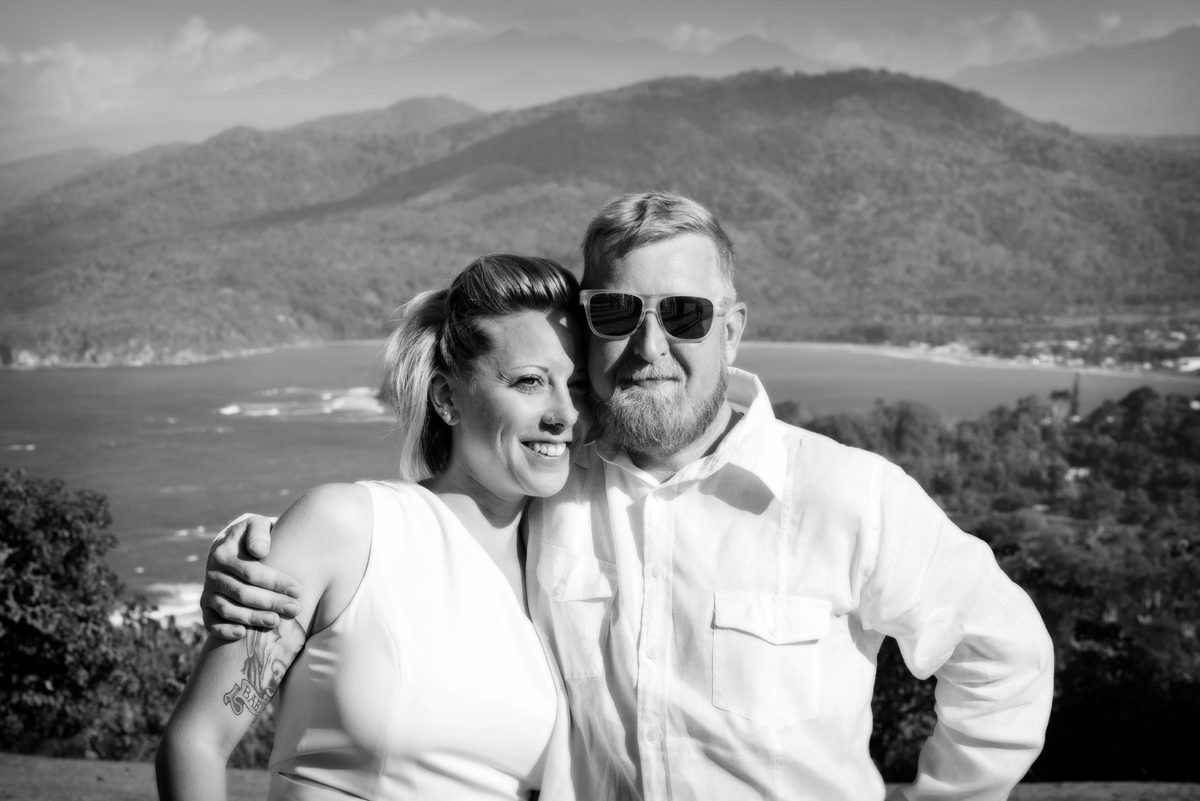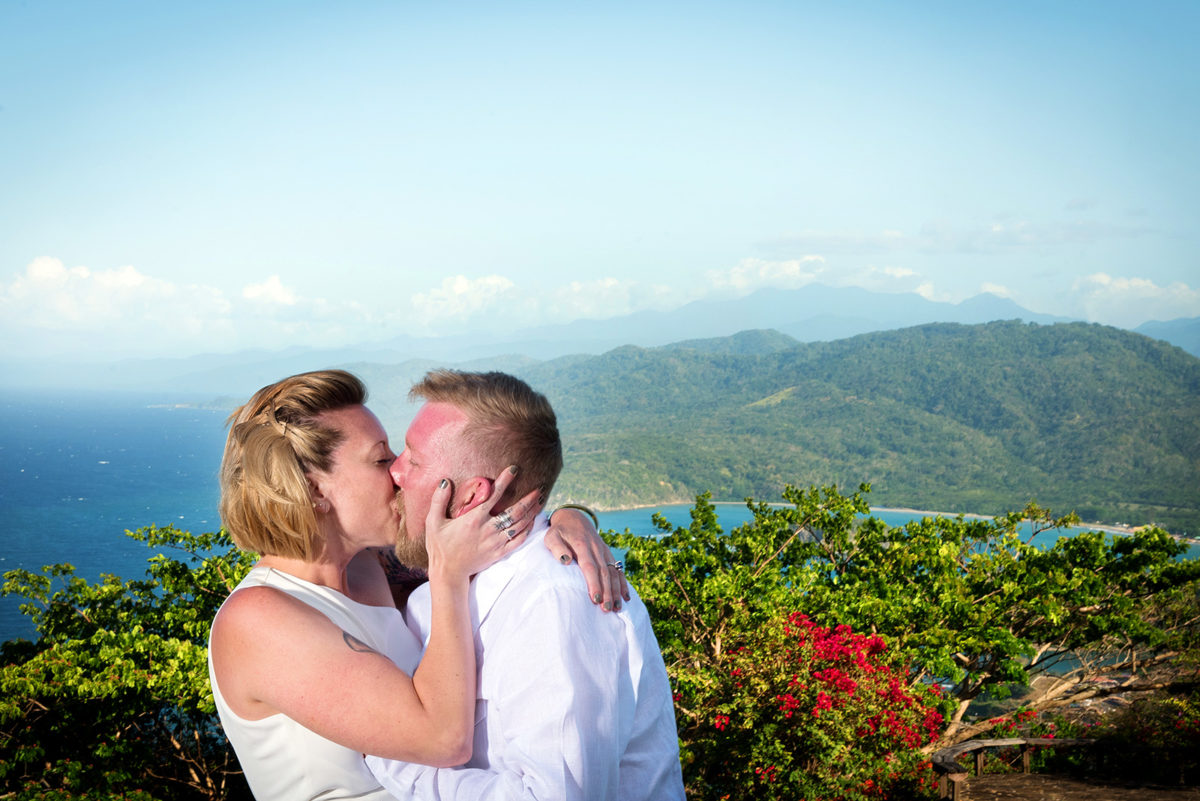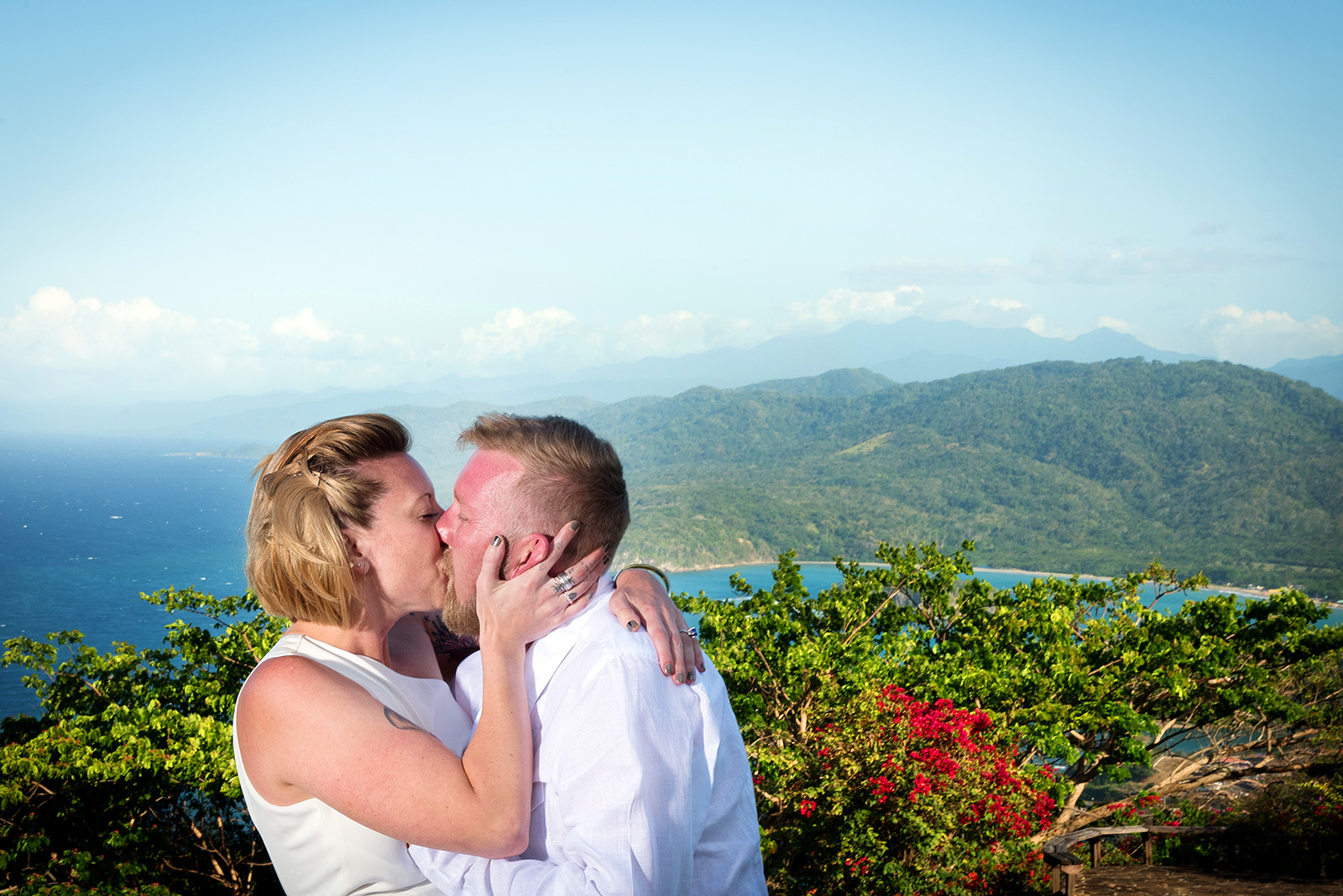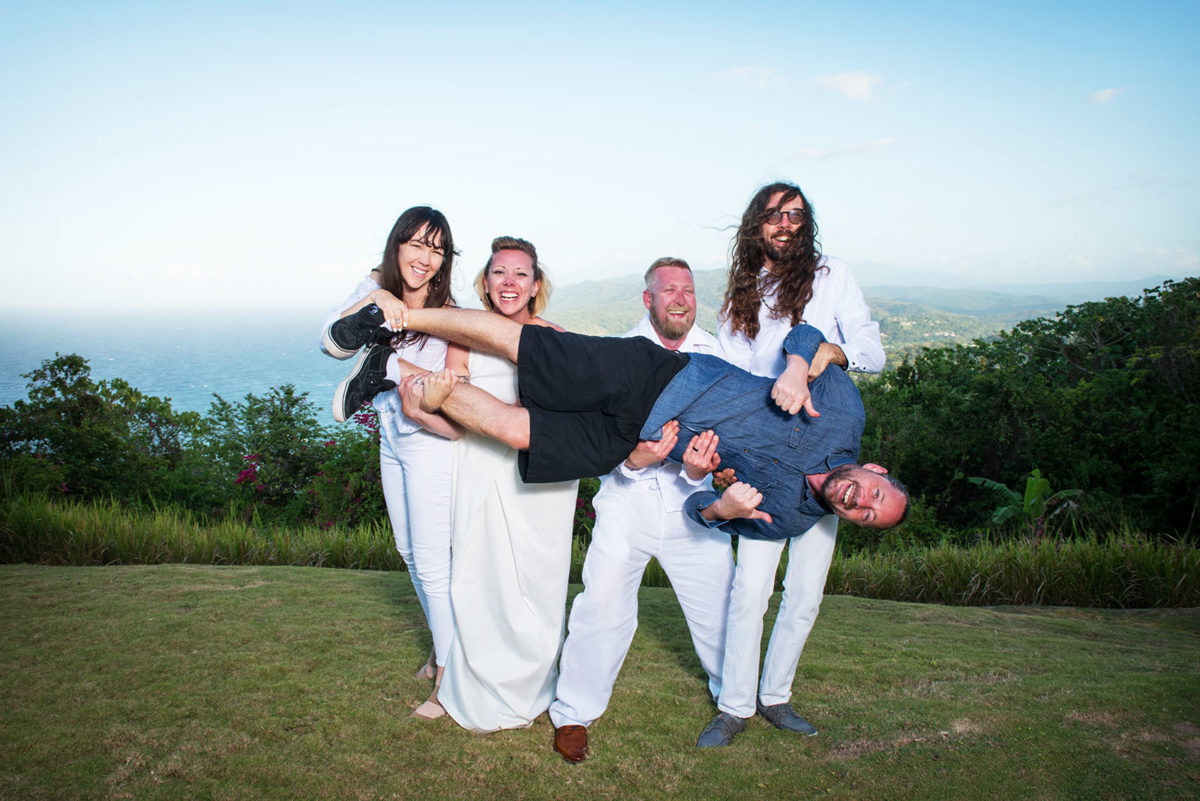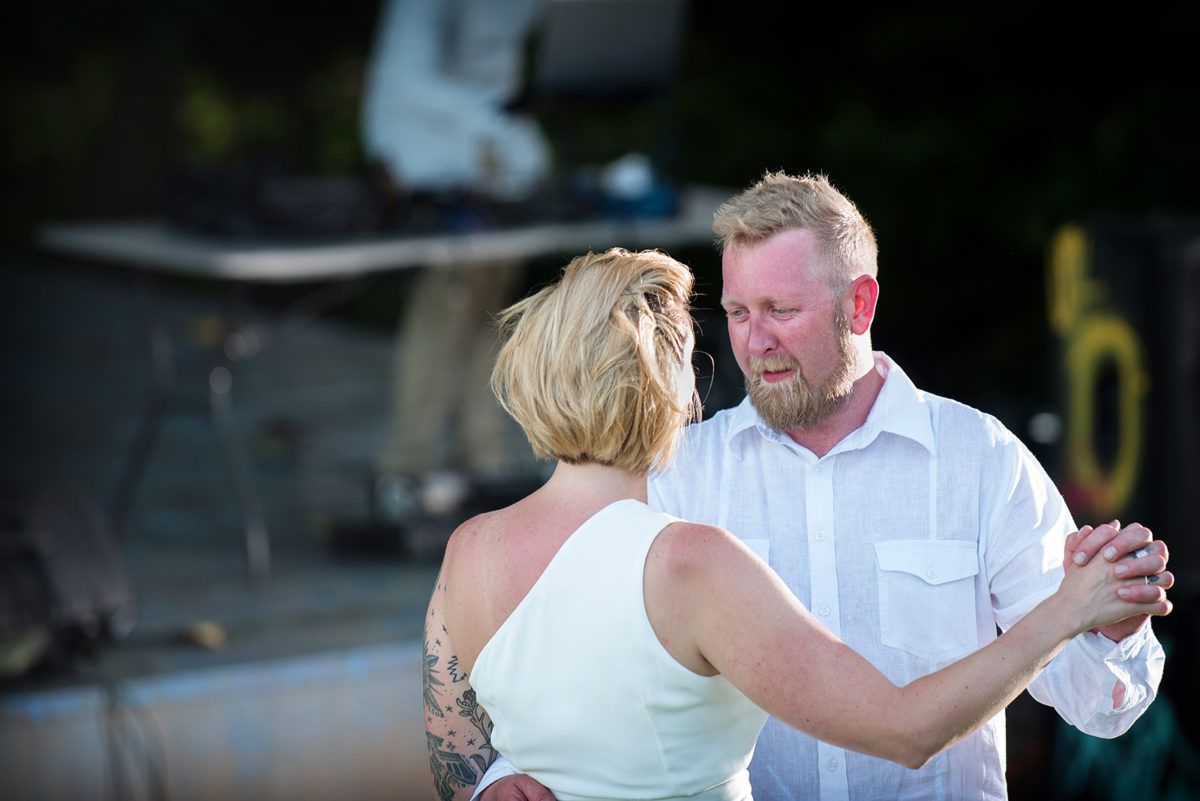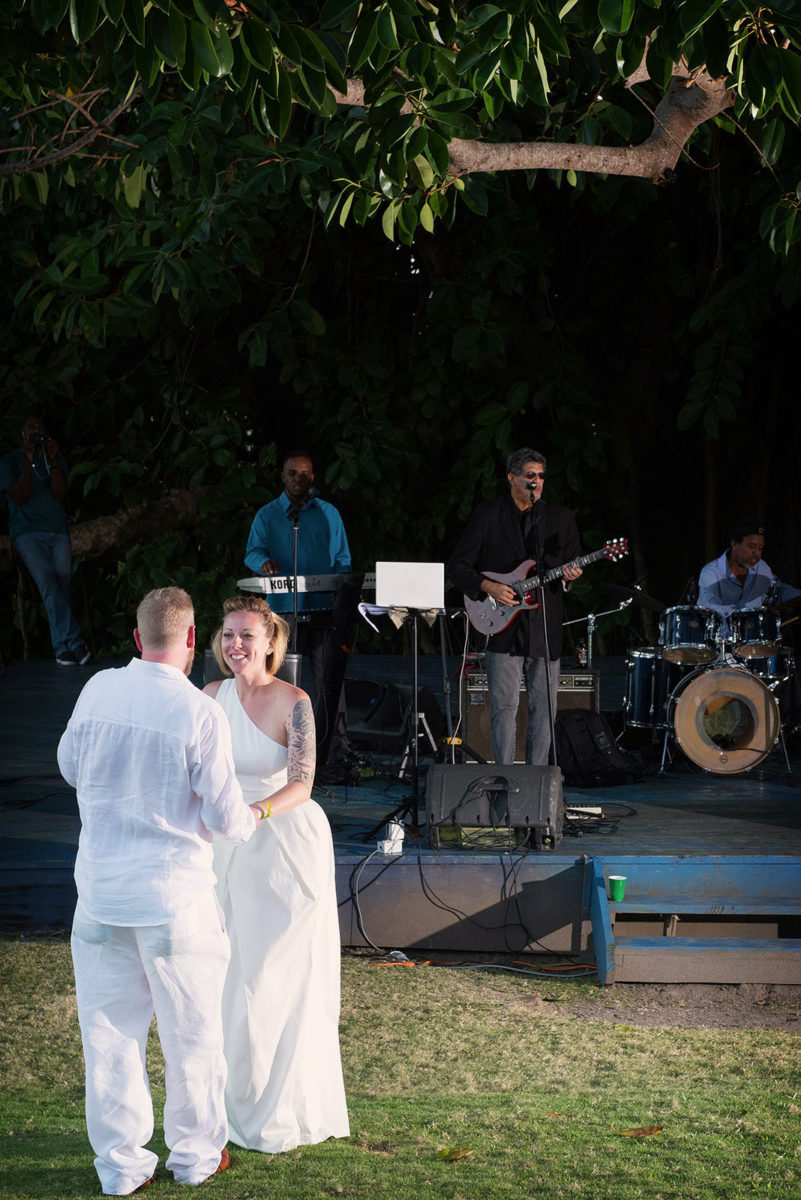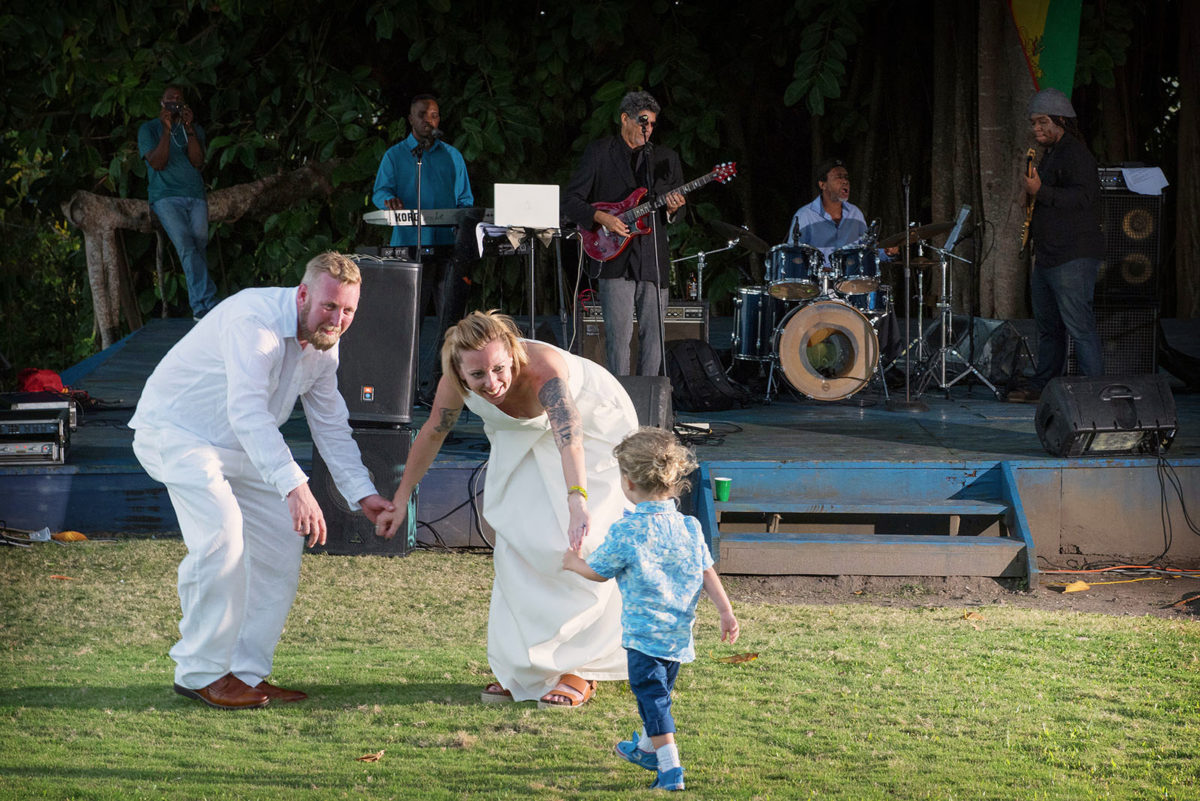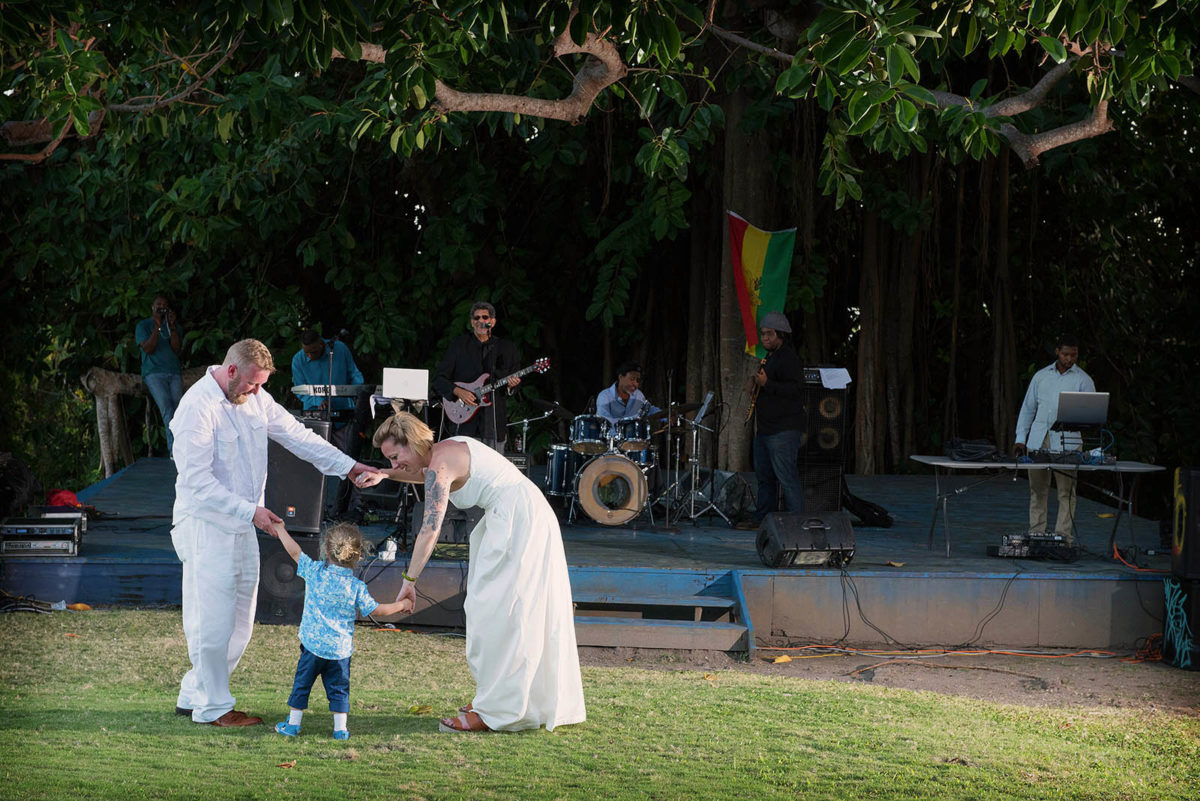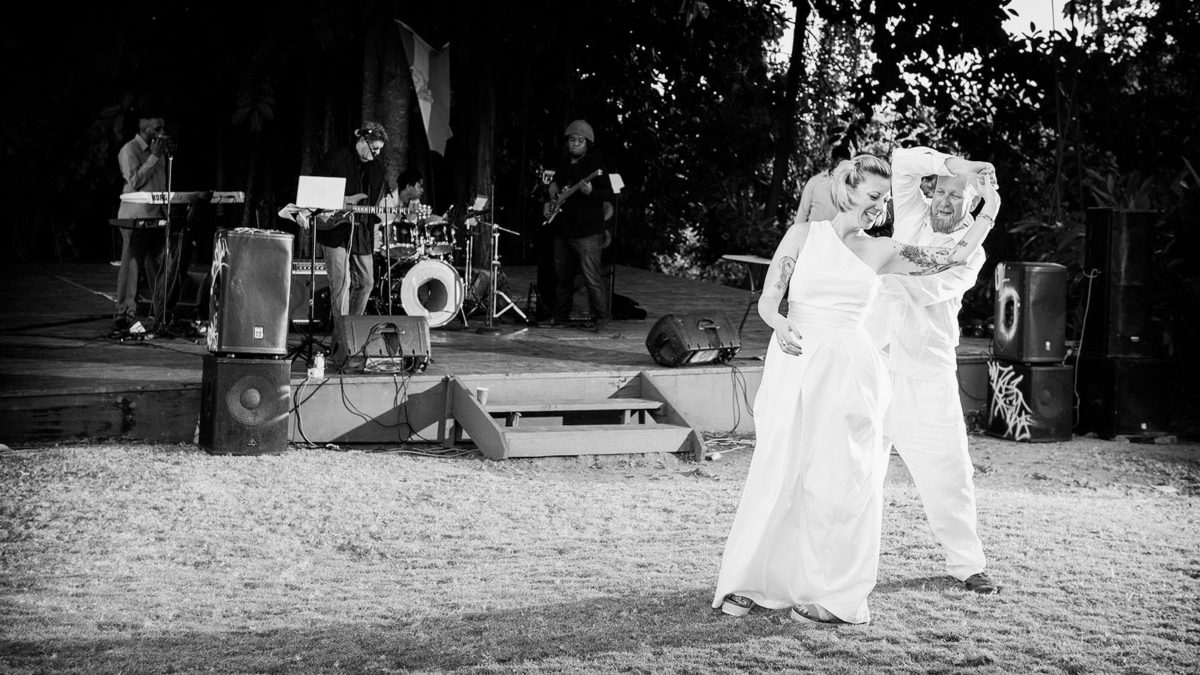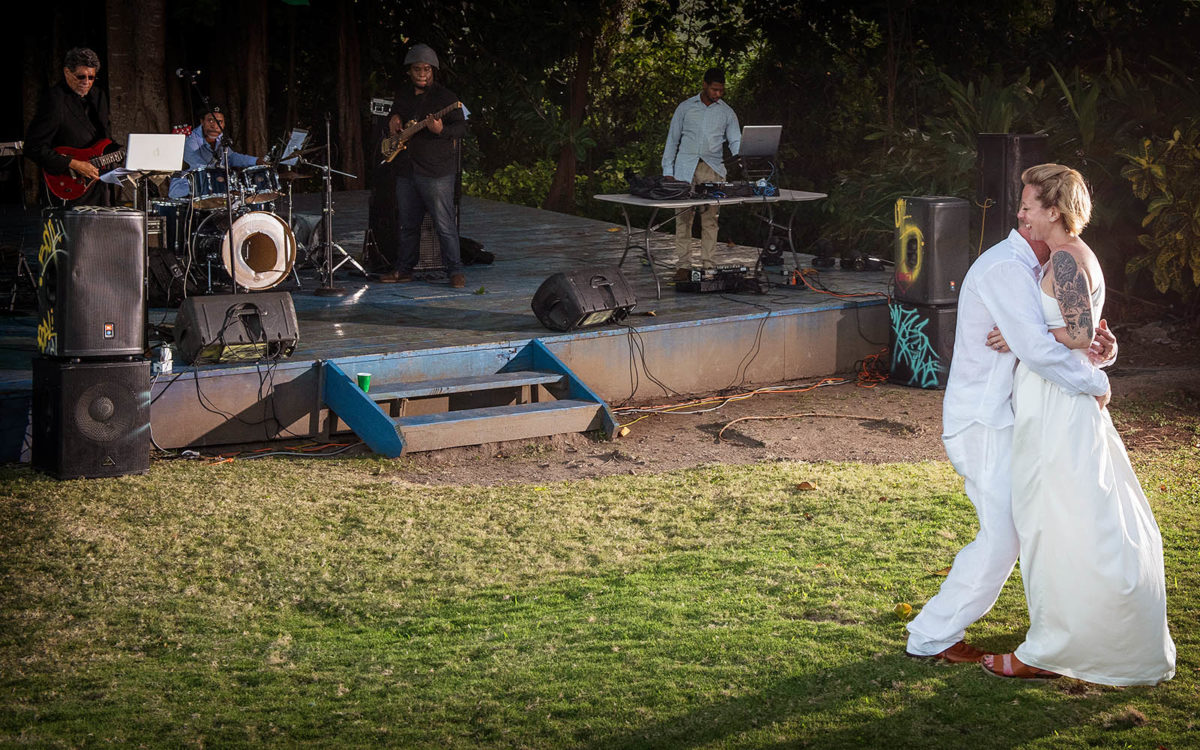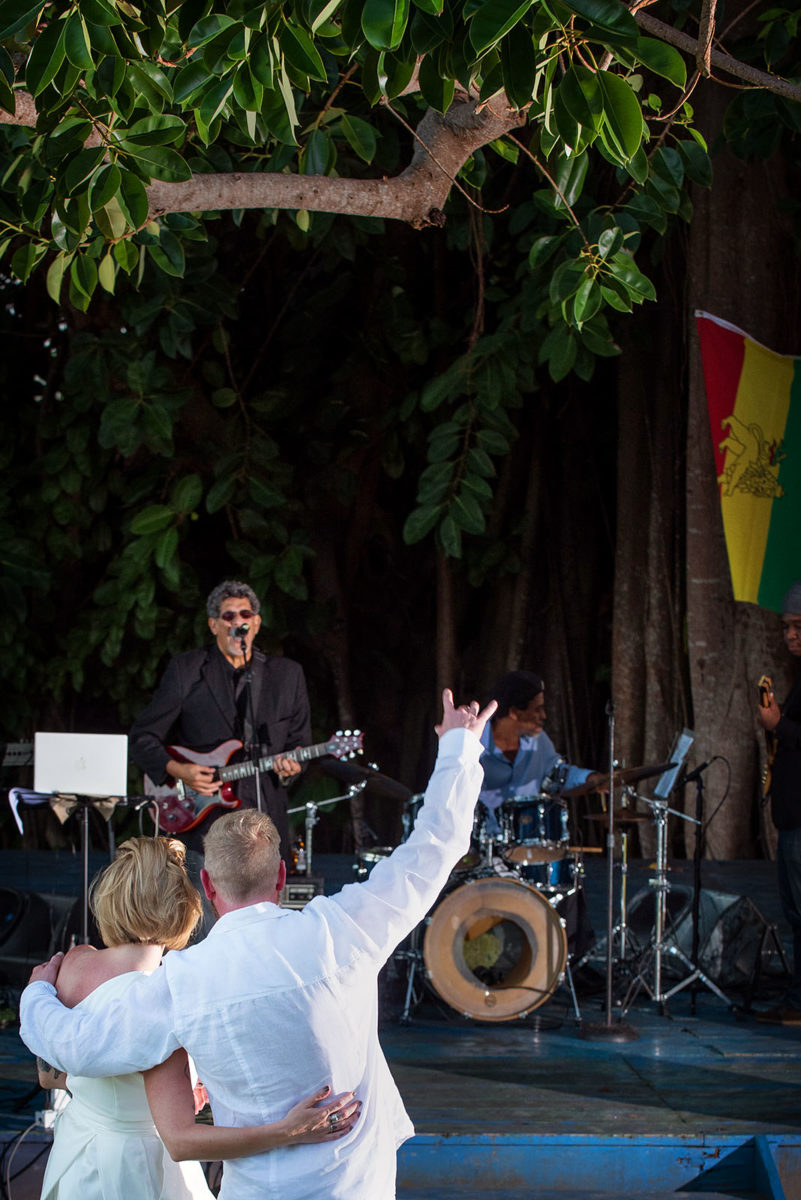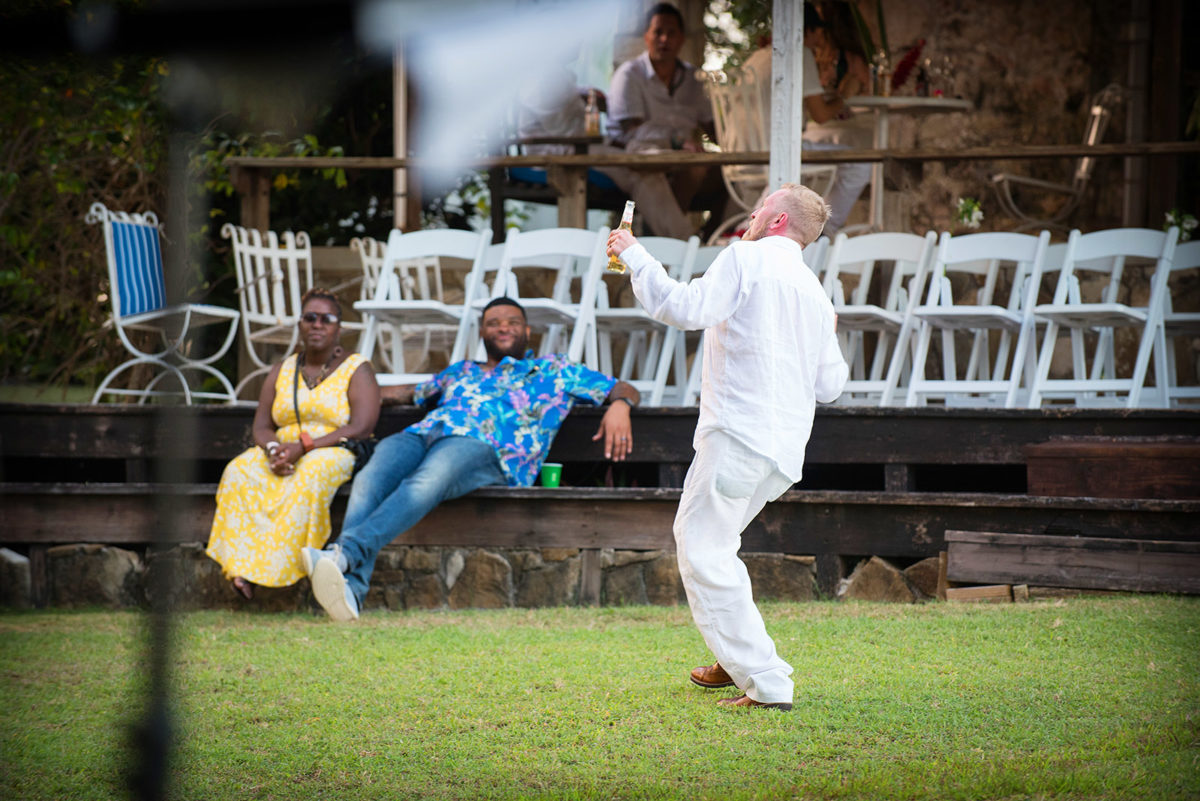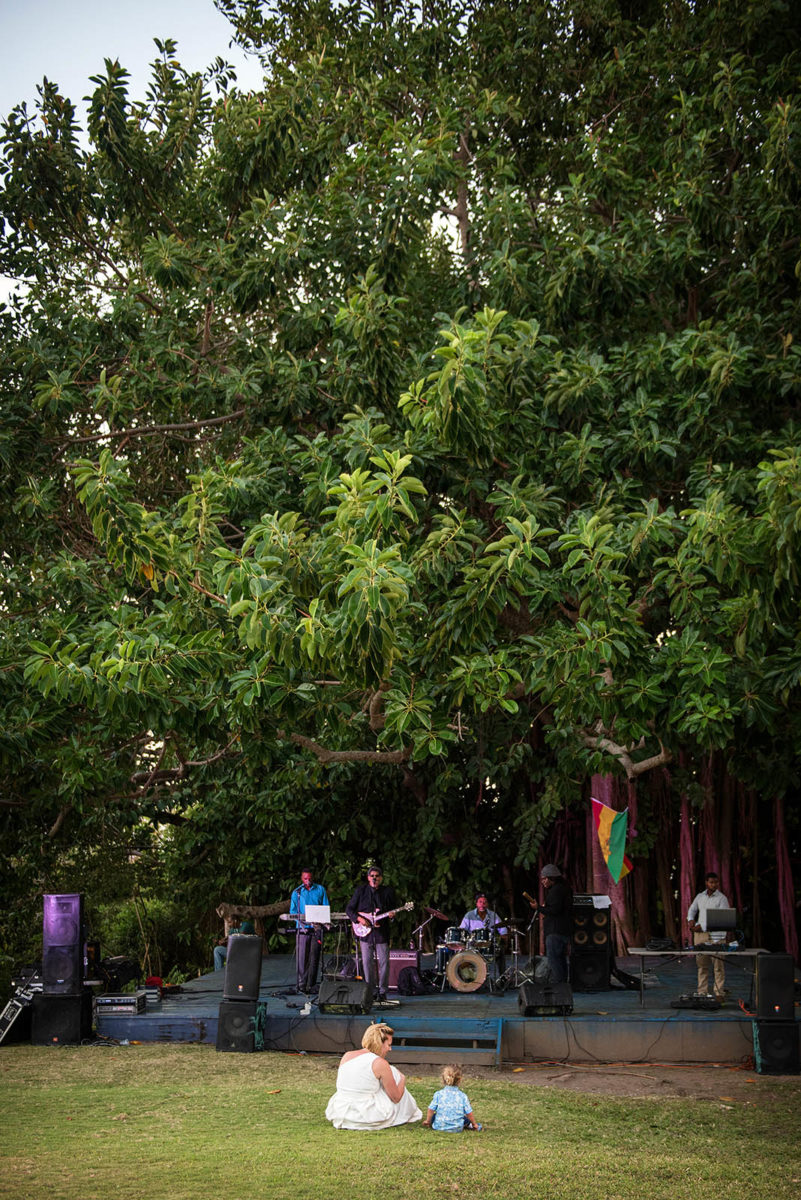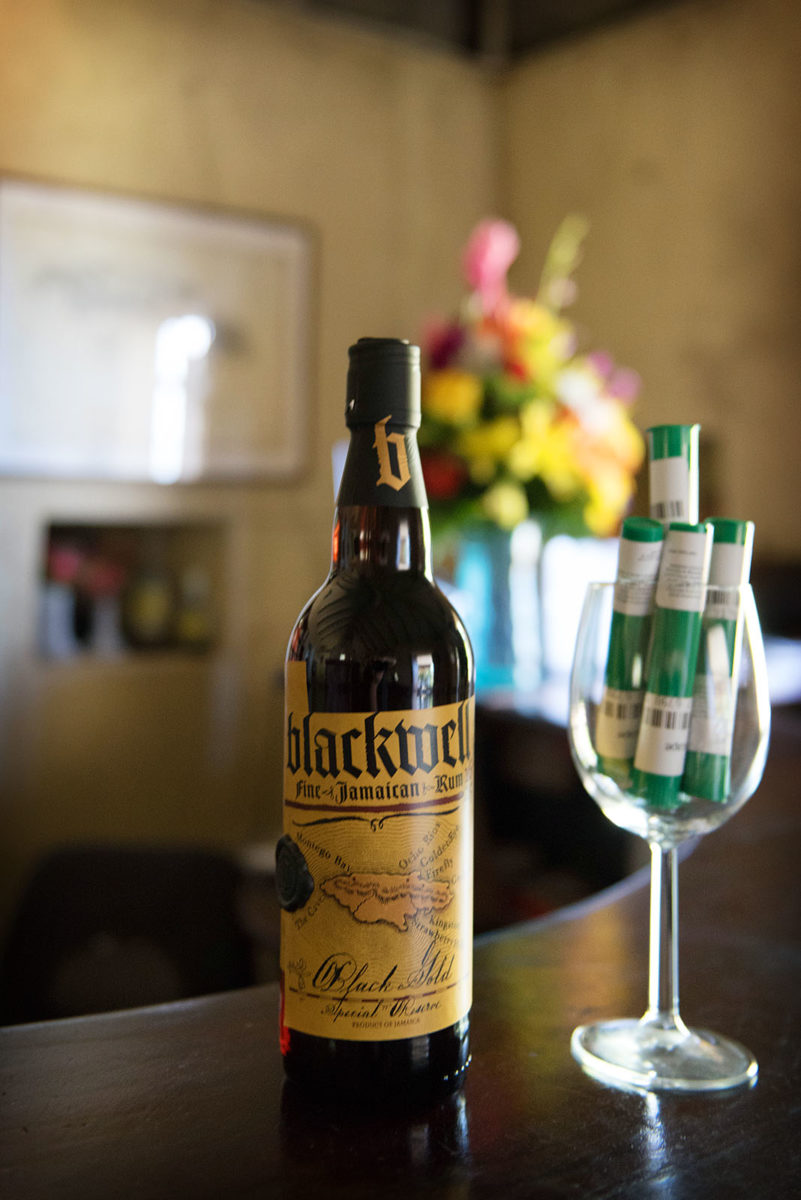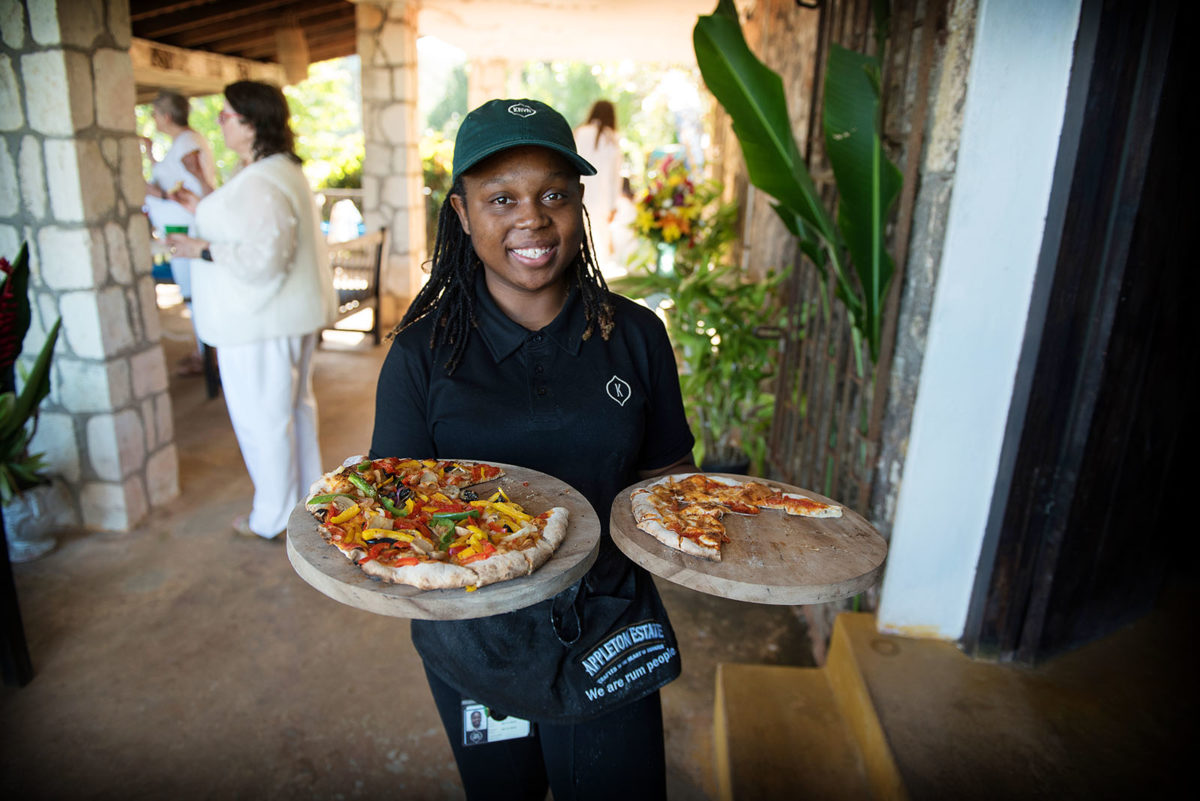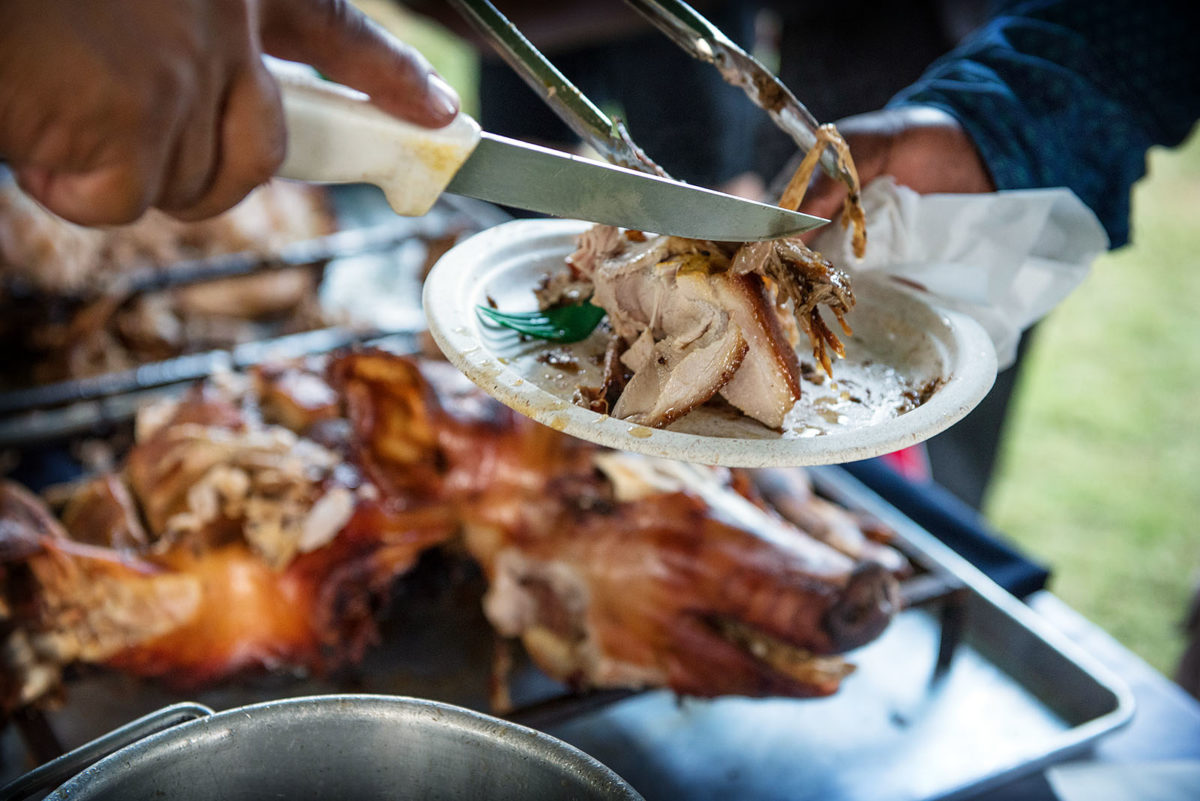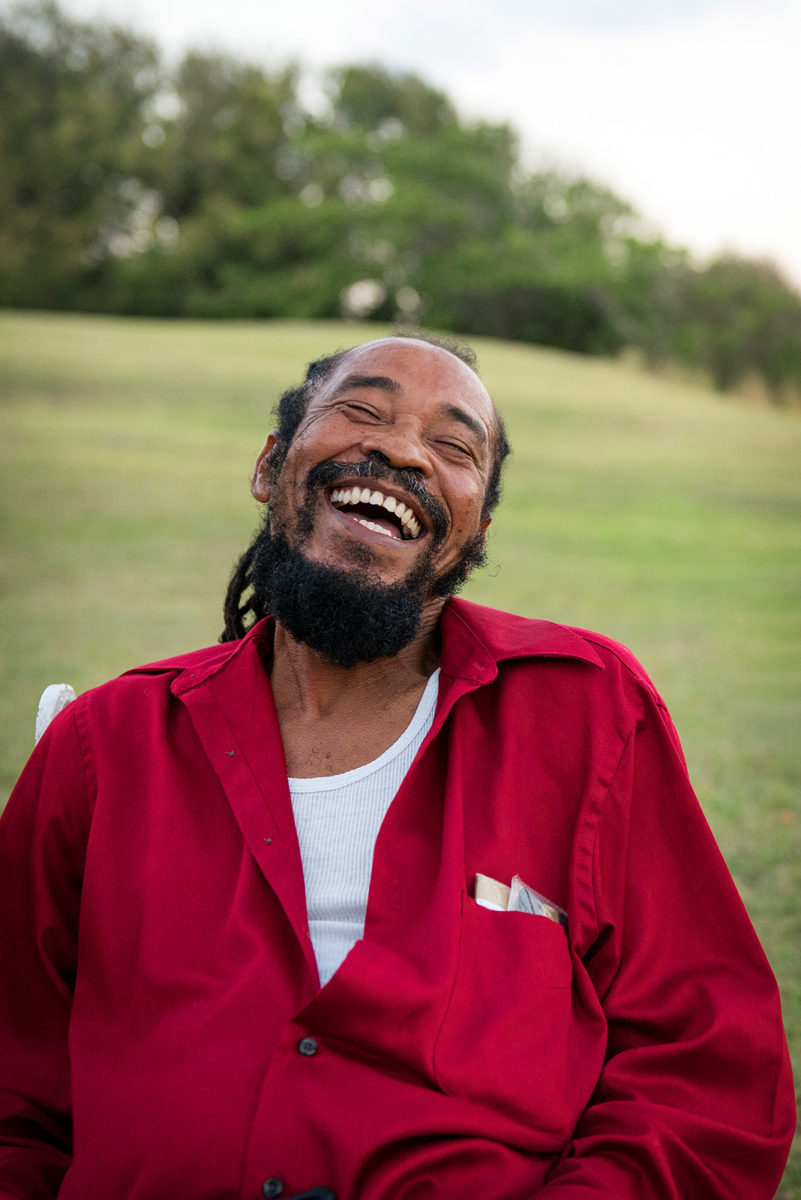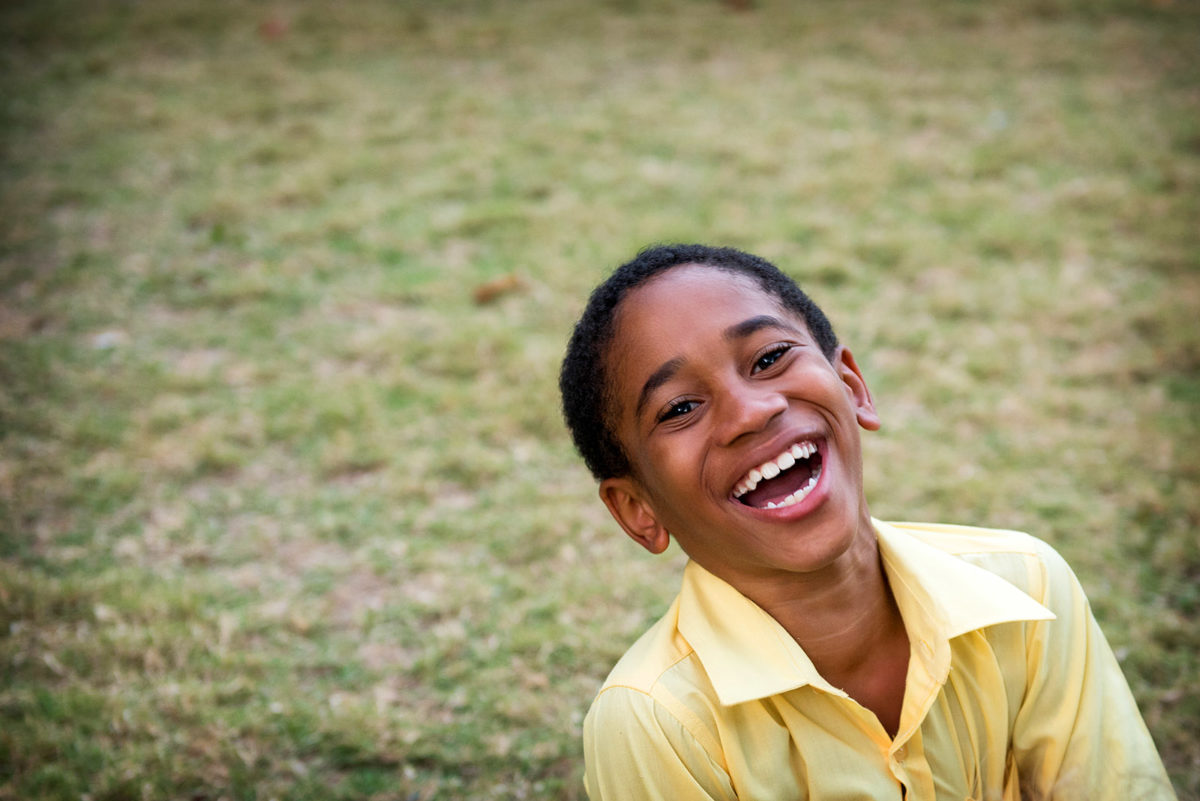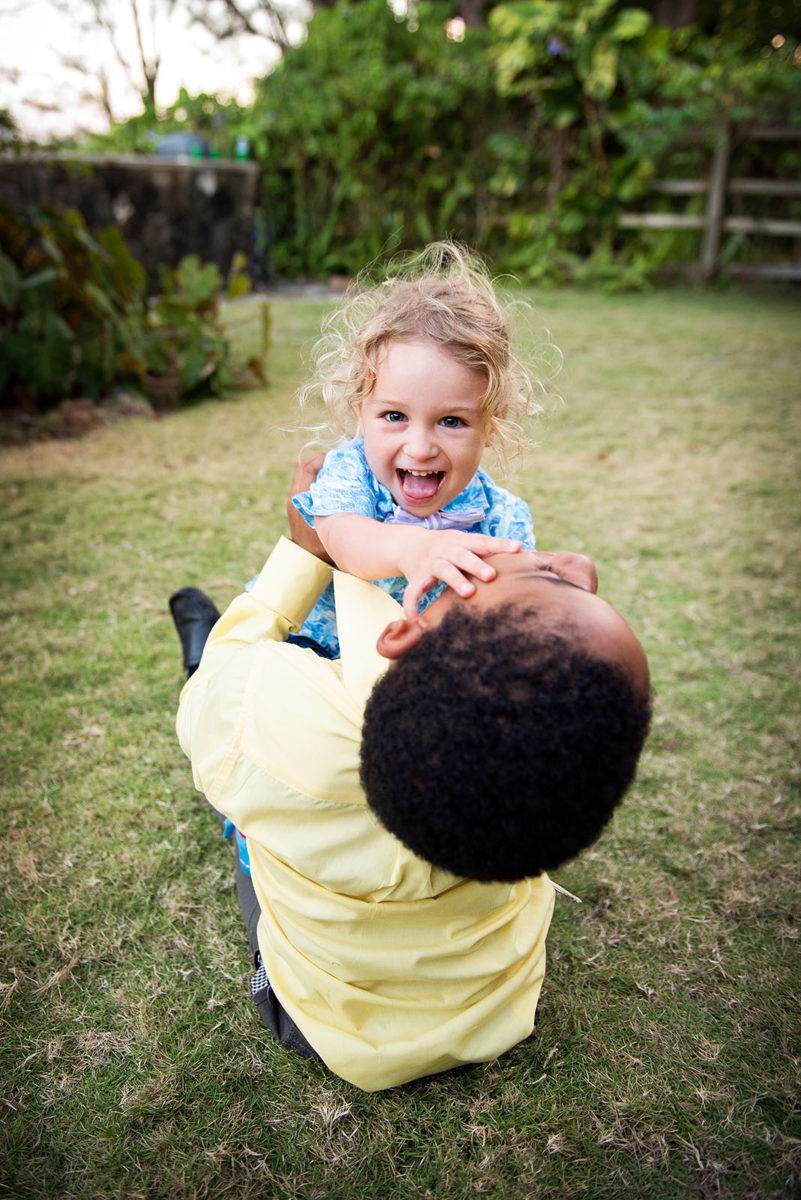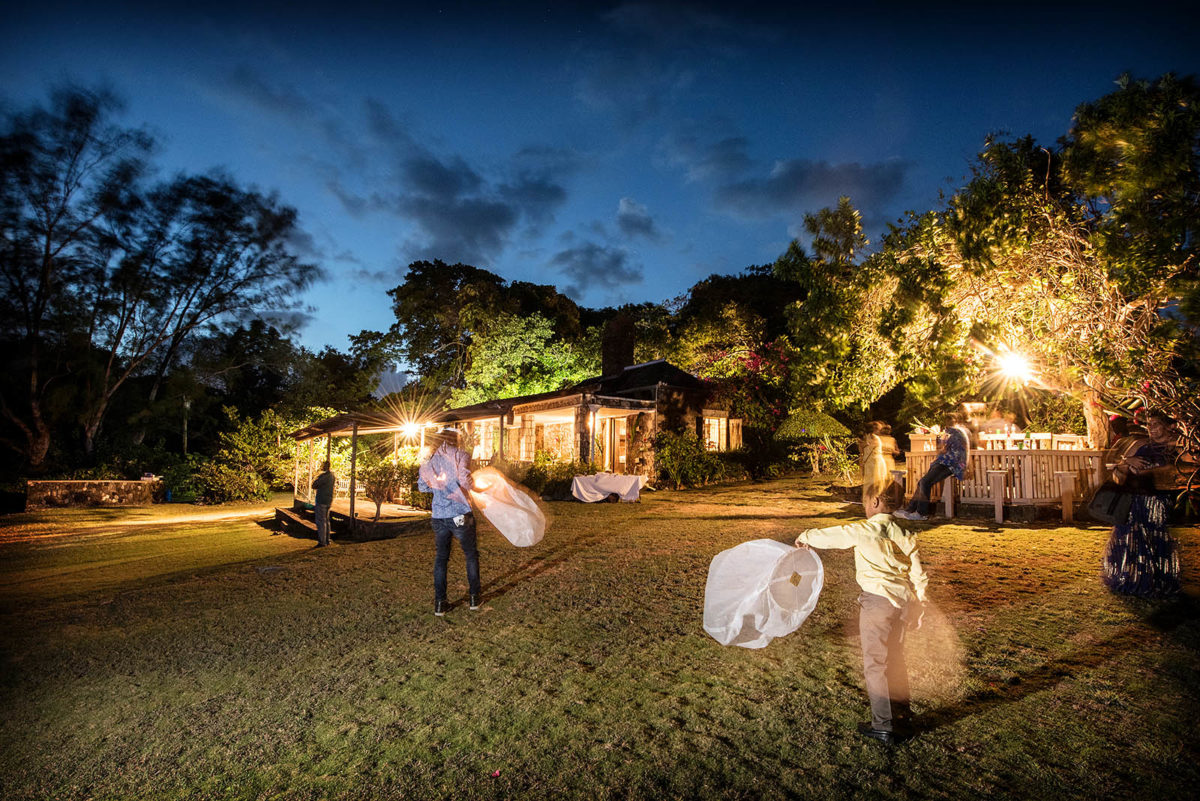 (above) Guests attempt to launch environmentally-friendly sky lanterns into the windy night sky